Supreme Court Rules Against Andy Warhol's Foundation In A Case About A Portrait He Made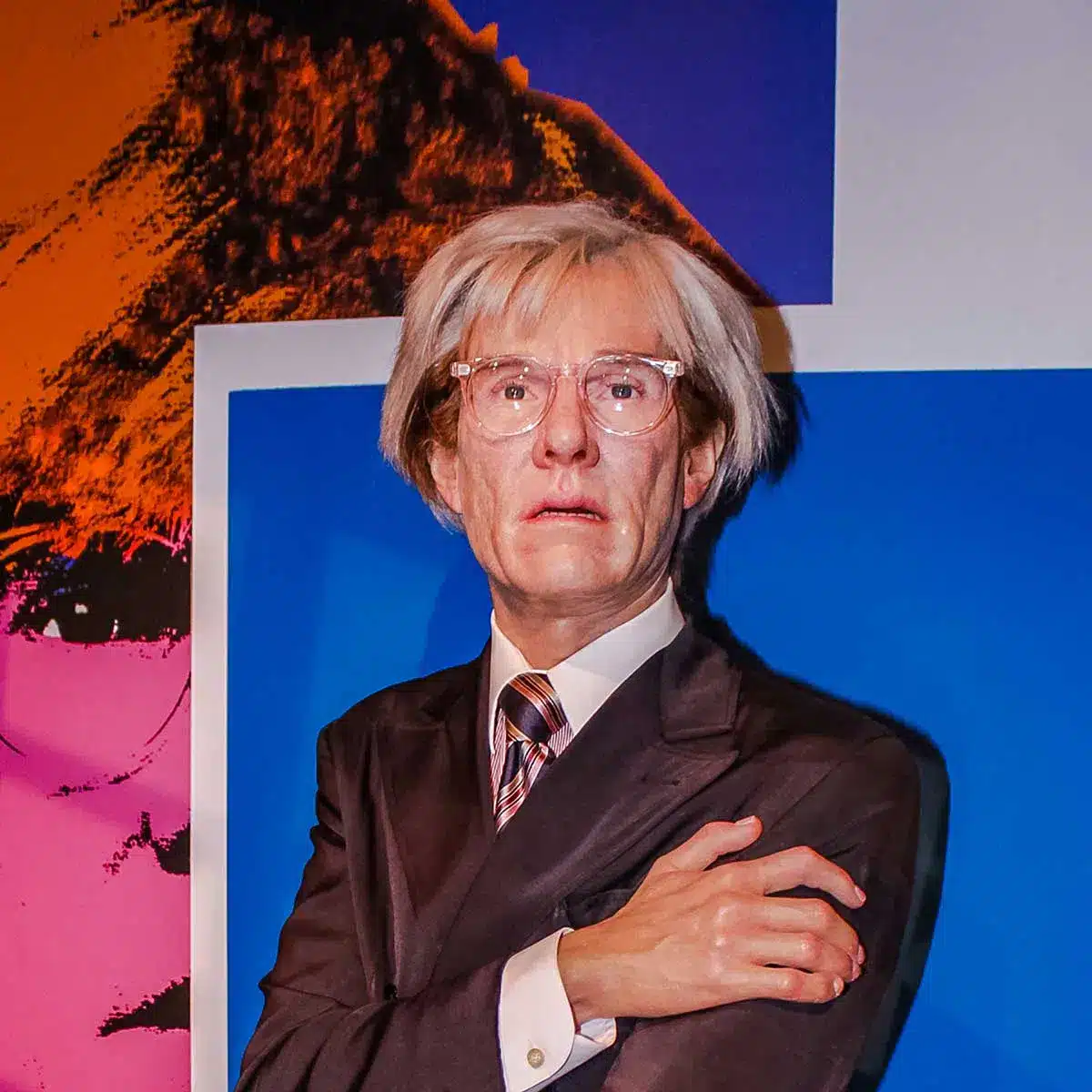 WASHINGTON — The U.S. The Supreme Court concluded Thursday that the 2016 release of an Andy Warhol image of musician Prince infringed on a photographer's copyright, a ruling that a dissenting justice claimed would impede artistic expression.
The Supreme Court voted 7-2 in favor of photographer Lynn Goldsmith. "Lynn Goldsmith's original works, like those of other photographers, are entitled to copyright protection, even against famous artists," stated Supreme Court Justice Sonia Sotomayor in her ruling.
In her dissent, Justice Elena Kagan expressed concern that the judgment would "stifle creativity of all kinds" and urged that the majority "go back to school" for an Art History 101 refresher course.
Warhol created the photos in question as part of a 1984 assignment for Vanity Fair. Warhol utilized one of Goldsmith's photographs as a starting point, a technique known as artist reference, and Vanity Fair paid Goldsmith to license the photograph. Then, in his trademark brightly colored and flamboyant style, Warhol made a series of images.
Vanity Fair published one of the resulting photographs, depicting Prince with a purple face. Following Prince's death in 2016, Vanity Fair published a cover with a new image from the series — Prince with an orange face. The justices concentrated on the second use in the case.
Lawyers for Warhol's foundation contended that the artist had changed the shot and that the magazine's reproduction of the orange-faced Prince did not violate copyright law. However, most justices agreed that a lower court had appropriately decided with Goldsmith in this case.
Sotomayor stated that the court had no opinion "as to the creation, display, or sale of any of the original" Warhol paintings or whether they would be considered copyright infringement. "The same copying may be fair when used for one purpose but not another," she explained.
In a dissenting opinion, Kagan questioned, "If Warhol does not get credit for transformative copying, who will?" Chief Justice John Roberts joined her in dissent.

The U.S. The Supreme Court concluded Thursday that the 2016 release of an Andy Warhol image of musician Prince infringed on a photographer's copyright.
Kagan said the majority's ruling will "impede new art, music, and literature" and "thwart the expression of new ideas and the attainment of new knowledge." "It will make our world poorer," she said at the end.
According to Kagan, the visual arts have a long history of imitation and copying. She mentioned paintings by Giorgione and his disciple Titian, who depicted a reclining naked woman. The photographs were among more than a dozen in the decision, which is unusual for a Supreme Court decision. Images occasionally feature in opinions, particularly in art cases, but the color was especially useful this time. Without it, the purple-faced and orange-faced Prince photos would be identical.
The original photograph by Goldsmith is in black and white. Vanity Fair gave her $400 to license it to Warhol, who used it to create 16 works, including two pencil sketches and 14 silkscreen prints. The silkscreens are created in the same style as his famous pictures of Marilyn Monroe, Jacqueline Kennedy, and Mao Zedong. He cropped, enlarged, and altered the tones and lighting of Goldsmith's image. Then he embellished it with vibrant colors and hand-drawn outlines.

Vanity Fair gave her $400 to license it to Warhol, who used it to create 16 works, including two pencil sketches and 14 silkscreen prints.
With its 1984 piece, Vanity Fair featured only one of Warhol's photos, the purple-faced Prince. The essay "Purple Fame" was published shortly after Prince's hit "Purple Rain." Goldsmith, a well-known music photographer, received a little credit for Warhol's image.
Warhol passed away in 1987. Vanity Fair paid Prince's charity $10,250 to use the orange-faced Prince photo in a commemorative issue following his death. Goldsmith spotted the cover and approached the organization, among other things, requesting reimbursement. The foundation subsequently proceeded to court, claiming that Warhol's images did not violate Goldsmith's copyright. A lower court judge sided with the foundation but was overturned on appeal.
A certain amount of copying is permissible under copyright law as "fair use." Courts employ four considerations outlined in the federal Copyright Act of 1976 to assess whether something is fair use. According to a lower court, all four reasons favored Goldsmith. The Supreme Court ruling only addressed the first factor, "the purpose and character of the use," of the work. According to Sotomayor, "the first factor favours Goldsmith."
According to Joel Wachs, president of The Andy Warhol Foundation for the Visual Arts, the foundation disagrees with the court's decision but welcomes the justices' "clarification that its decision is limited to that single licencing and does not call into question the legality of Andy Warhol's creation of the Prince Series in 1984."
In a statement, Goldsmith said she was "thrilled by today's decision." "This is a great day for photographers and other artists who make a living by licencing their art," she says.
The case number is 21-869, The Andy Warhol Foundation for the Visual Arts v. Lynn Goldsmith.
SOURCE – (AP)
Shein In Talks To Buy Missguided From Mike Ashley's Frasers Group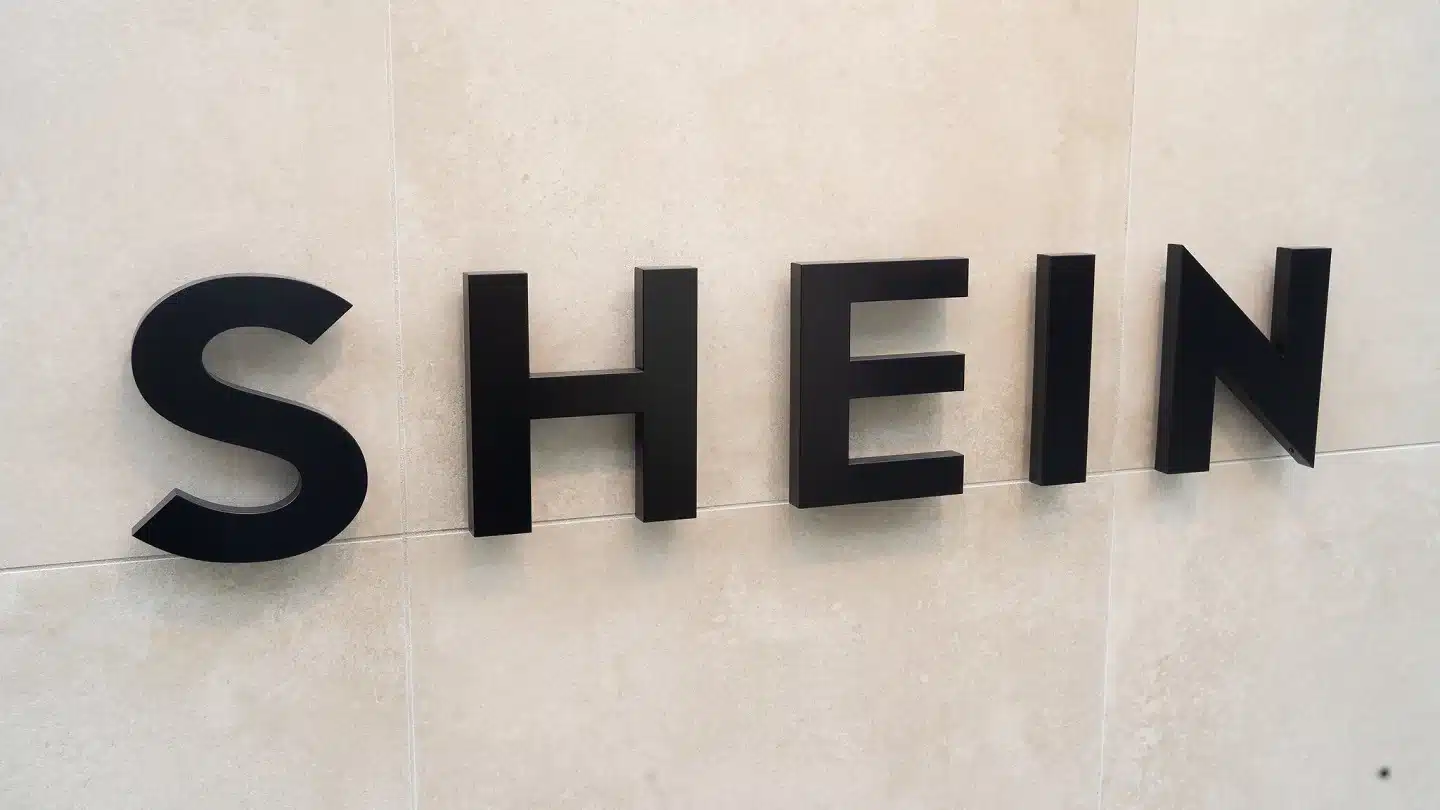 Shein, created in China in 2008, is a global fast fashion behemoth.
According to the BBC, Mike Ashley's Frasers Group is in talks to sell its Missguided clothing brand to online fashion giant Shein.
The talks regarding a purchase, first reported by Sky News, occurred only a year after Frasers acquired the brand.
Last year, Frasers Group paid £20 million for Missguided after the online apparel store went bankrupt.
Shein, created in China in 2008, is a global fast fashion behemoth.

Frasers Group and Shein have both been reached for comment.
According to Sky, the agreement will see Shein acquire Missguided's brand and other intellectual property while Frasers retains the head office.
Missguided, situated in Manchester, was launched in 2009 by Nitin Passi and has since grown to become one of the UK's largest online fashion players.
However, due to supply chain issues, rising freight prices, and increased competition from rivals, it went into administration in May 2022 before being acquired by Frasers Group.
Frasers, which owns the Mike Ashley-founded Sports Direct company, has grown swiftly by acquiring troubled brands. Game, Evans Cycles, Jack Wills, and Sofa.com are examples.
While Mike Ashley is no longer the CEO of Frasers, he still maintains a majority ownership in the company.

Shein, which currently has its headquarters in Singapore, saw a boost in sales during the Covid epidemic when lockdowns increased internet purchases.
It was valued at roughly $66 billion earlier this year, which was lower than a previous valuation of around $100 billion.
It has been speculated that Shein will attempt to float its shares in the United States.
However, in May, a group of US congressmen demanded that Shein be investigated amid allegations that people from China's predominantly Muslim Uyghur community were used as forced labor to create some of the clothing it sells.
Human rights organizations and Western governments, particularly the United States and the United Kingdom, have accused China of perpetrating crimes against humanity against the Uyghurs.
Shein responded to the BBC, saying, "We have zero tolerance for forced labour."
"Our suppliers must follow a strict code of conduct that is aligned with the core conventions of the International Labour Organisation."
SOURCE – (BBC)
Japan Launches 1st Rocket Carrying 'Moon Sniper' Lunar Lander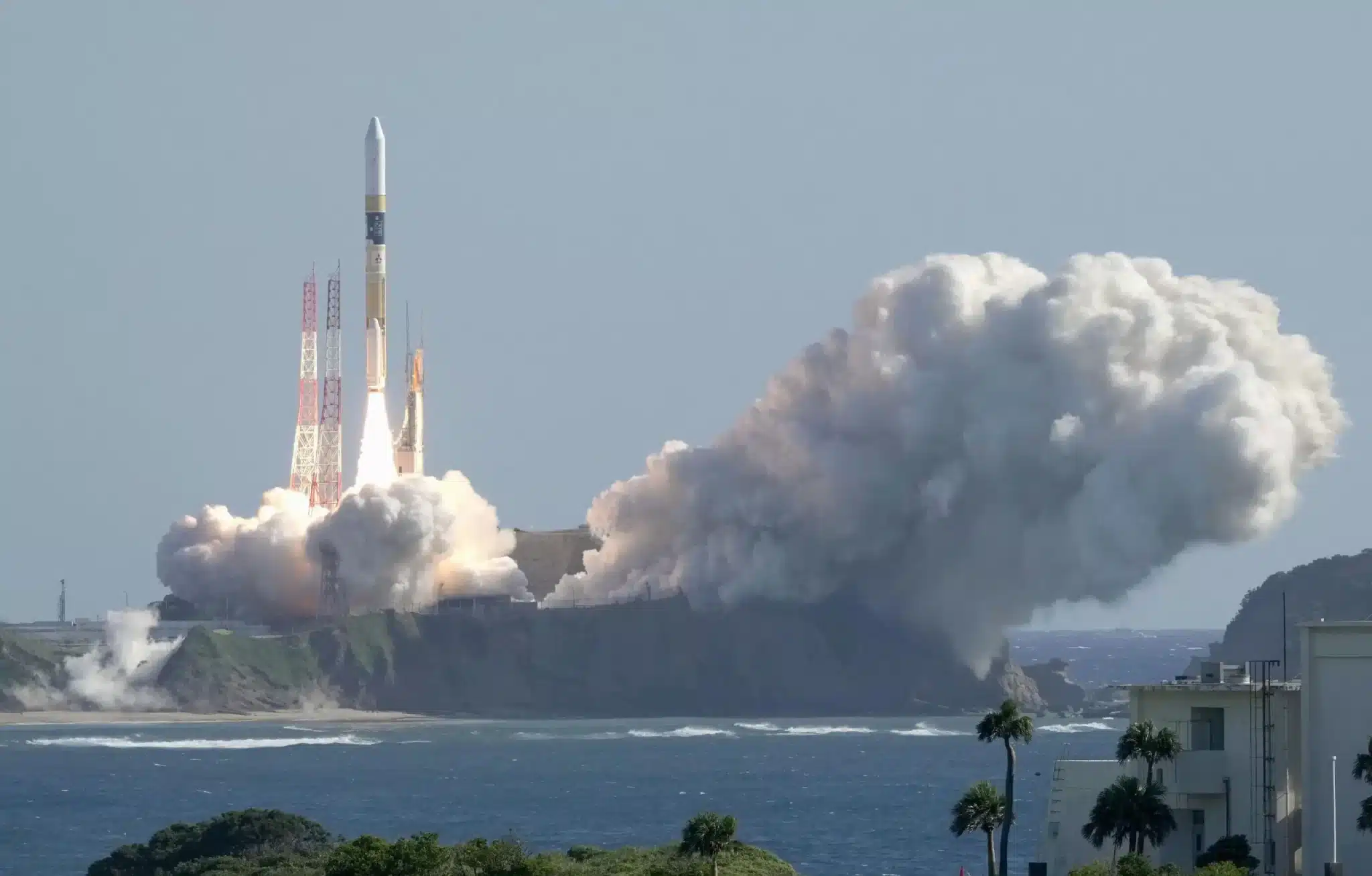 Japan has launched a rocket carrying a lunar exploration spacecraft, aiming to become the world's fifth country to set foot on the moon.
According to the Japanese Aerospace Exploration Agency (JAXA), the domestic H-IIA rocket successfully launched the Smart Lander for Investigating Moon (SLIM) from Tanegashima Space Centre in southern Japan on Thursday.
JAXA's "Moon Sniper" mission seeks to land SLIM within 100 meters (328 feet) of its target location on the lunar surface.
That is far shorter than the typical range of several kilometers.

Japan has launched a rocket carrying a lunar exploration spacecraft, aiming to become the world's fifth country to set foot on the moon.
"By developing the SLIM lander, humans will make a qualitative shift towards being able to land wherever we want, rather than just where it is easy to land," JAXA stated before the launch. "By doing so, it will be possible to land on planets with even fewer resources than the Moon."
According to JAXA, "there have been no previous instances of pinpoint landing on celestial bodies with significant gravity such as the Moon."
The $100 million project will reach the moon in February of next year.
Only the United States, Russia, China, and India have successfully landed on the moon.
Last month, India's spacecraft landed near the moon's unexplored south pole, marking a historic victory for the country's low-cost space effort.
The Chandrayaan-3 mission was successful just days after a Russian probe crashed in the same zone and four years after a previous Indian attempt failed at the final moment.
SOURCE – (AJ)
Global Inflation Pressures Could Become Harder To Manage In Coming Years, Research Suggests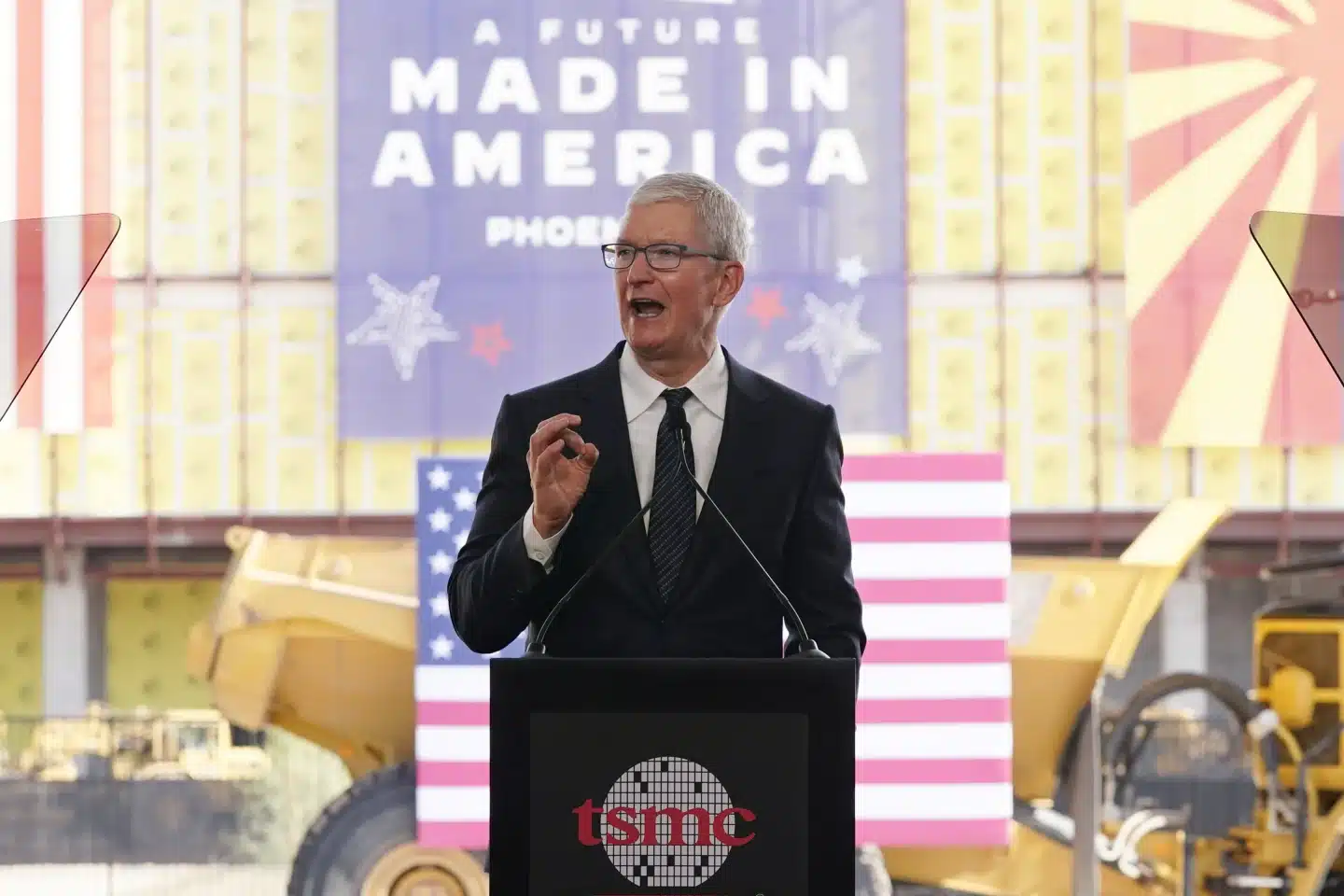 JACKSON HOLE, Wyo. Trade restrictions are rising. Population ageing. A broad shift away from carbon-emitting fossil fuels and towards renewable energy.
The predominance of such tendencies could exacerbate global inflation pressures in the coming years, making it more difficult for the Federal Reserve and other central banks to fulfill their inflation targets.
This was a recurring topic in several high-profile speeches and economic research delivered Friday and Saturday at the Federal Reserve's annual gathering of central bankers in Jackson Hole, Wyoming.
The global economy has been moving towards deeper integration for decades, with goods flowing more freely between the United States and its trading partners. Lower-wage production elsewhere allowed Americans to enjoy low-cost items while keeping inflation low despite losing many American industrial jobs.
That tendency, however, appears to be reversing since the outbreak. Global firms are relocating their supply chains away from China. Instead, They are attempting to make more items in the United States, particularly semiconductors, which are critical in creating automobiles and electrical goods, with the encouragement of substantial subsidies from the Biden administration.
Simultaneously, large-scale expenditures in renewable energy could be disruptive by boosting government borrowing and demand for raw materials, raising inflation. The world's population is aging, and older people are less likely to continue working. These changes could operate as supply shocks, comparable to how shortages of products and labor drove inflation during the pandemic recession's recovery.

Global Inflation Pressures Could Become Harder To Manage In Coming Years, Research Suggests
"The new environment sets the stage for larger relative price shocks than we saw before the pandemic," European Central Bank President Christine Lagarde said in a speech Friday. "If we face both higher investment needs and greater supply constraints, we are likely to see stronger price pressures in commodity markets, particularly for metals and minerals critical to green technologies."
This would complicate the work of the ECB, the Fed, and other central banks tasked with controlling price hikes. Almost all central banks are still fighting to contain the excessive inflation that began in early 2021 and has just partially abated.
"We live in a world where we can expect more and possibly larger supply shocks," said Pierre-Olivier Gourinchas, chief economist of the International Monetary Fund, in an interview. "All of these things tend to make production more difficult and expensive." And that is undoubtedly the combination that central banks despise the most."
The changing trends in global trade patterns drew the greatest attention during Saturday's Jackson Hole summit sessions. According to research by Laura Alfaro, an economist at Harvard Business School, China's proportion of US imports declined 5% from 2017 to 2022 following decades of expansion. Her analysis ascribed the fall to US tariffs and the attempts of significant US corporations to locate alternative sources of goods and parts after China's epidemic shutdowns hampered output.
Those imports were mostly from nations like Vietnam, Mexico, and Taiwan, which have better relations with the US than China – a trend known as "friendshoring."

Global Inflation Pressures Could Become Harder To Manage In Coming Years, Research Suggests
Despite these developments, US imports reached an all-time high in 2022, indicating that total commerce remains strong.
"We are not deglobalizing yet," Alfaro explained. "As trade patterns shift, we are witnessing a looming 'Great Reallocation.'"
She also mentioned that there are early signs of "reshoring," or the return of certain manufacturing to the United States. According to Alfaro, the United States is importing more parts and unfinished goods than before the pandemic, indicating that final assembly is taking place in the country. According to her, the fall in manufacturing jobs in the United States appears to have peaked.
However, Alfaro emphasized that these developments come with drawbacks: in the last five years, the cost of goods from Vietnam has climbed by approximately 10%, and items from Mexico have increased by about 3%, adding to inflationary pressures.
She also stated that China has increased its investment in manufacturing in Vietnam and Mexico. Furthermore, other countries that ship goods to the United States import components from China. These events indicate that the United States' economic connections with China have remained strong.
At the same time, some global factors may act in the opposite direction, lowering inflation in the future years. One of these factors is slowing growth in China, the world's second-largest economy after the US. With its economy in shambles, China will buy less oil, minerals, and other commodities, putting downward pressure on world prices.

Global Inflation Pressures Could Become Harder To Manage In Coming Years, Research Suggests
During a discussion on Saturday, Bank of Japan Governor Kazuo Ueda noted that while China's stuttering growth is "disappointing," it is primarily due to mounting defaults in the country's bloated property sector rather than changes in trading patterns.
Ueda also criticized the United States' growing use of subsidies to encourage domestic manufacturing during the last two years.
"The widespread use of industrial policy around the world may simply result in inefficient factories," Ueda added, because they may not be positioned in the most cost-effective locations.
And World Trade Organisation Director-General Ngozi Okonjo-Iweala defended globalization while criticizing growing subsidies and trade obstacles. She claimed that global commerce frequently restrains inflation and has considerably reduced poverty.
"Predictable trade," she explained, "is a source of disinflationary pressure, lower market volatility, and increased economic activity."Economic fragmentation would be excruciating."
SOURCE – (AP)