Wells Fargo Executive Sacked for Urinating on Passenger During Flight
Air India has been fined $37,000 for its handling of an incident in which a drunk Wells Fargo Bank executive was accused of urinating on a 72-year-old woman on a flight from New York to New Delhi on November 26.
The Well Fargo vice-presidents allegedly relieved himself on a 72-year-old woman seated in business class, an incident dubbed "Peegate" by the media in India.
According to Times of India, the Indian Directorate General of Civil Aviation fined Air India's director of in-flight services 300,000 rupees in addition to the carrier's penalty of three million rupees ($37,000).
The pilot's license was also suspended for three months for "failing to discharge his duties" to ensure safety and discipline on the flight.
When the plane landed in India, the Wells Fargo banker, Indian national Shankar Mishra, was allowed to disembark as usual, and no immediate action was taken.
The woman filed a complaint, and after the story was widely publicized in Indian media, police arrested Mr. Mishra weeks after he collapsed and allegedly turned off his phone.
Following the "deeply disturbing" allegations, Wells Fargo fired him as vice president of its Indian operations.
Air India was heavily chastised for how it handled the woman's complaint, and the airline's CEO was forced to issue an apology.
"Air India acknowledges that it could have handled these matters more effectively, both in the air and on the ground, and is committed to taking action," said CEO Campbell Wilson.
According to Indian media, the attorney for Mr. Mishra also said that, because of where the woman was seated, Mishra couldn't have urinated on her without also doing so on another woman who has "made no such complaint".
The incident is the latest embarrassing incident to be reported in India's thriving airline sector in recent months, including shirtless brawls and passengers arguing with cabin crew.
According to reports, another inebriated man was accused of urinating on a woman's blanket on a flight from Paris to India last month, but no action was taken after he issued a written apology.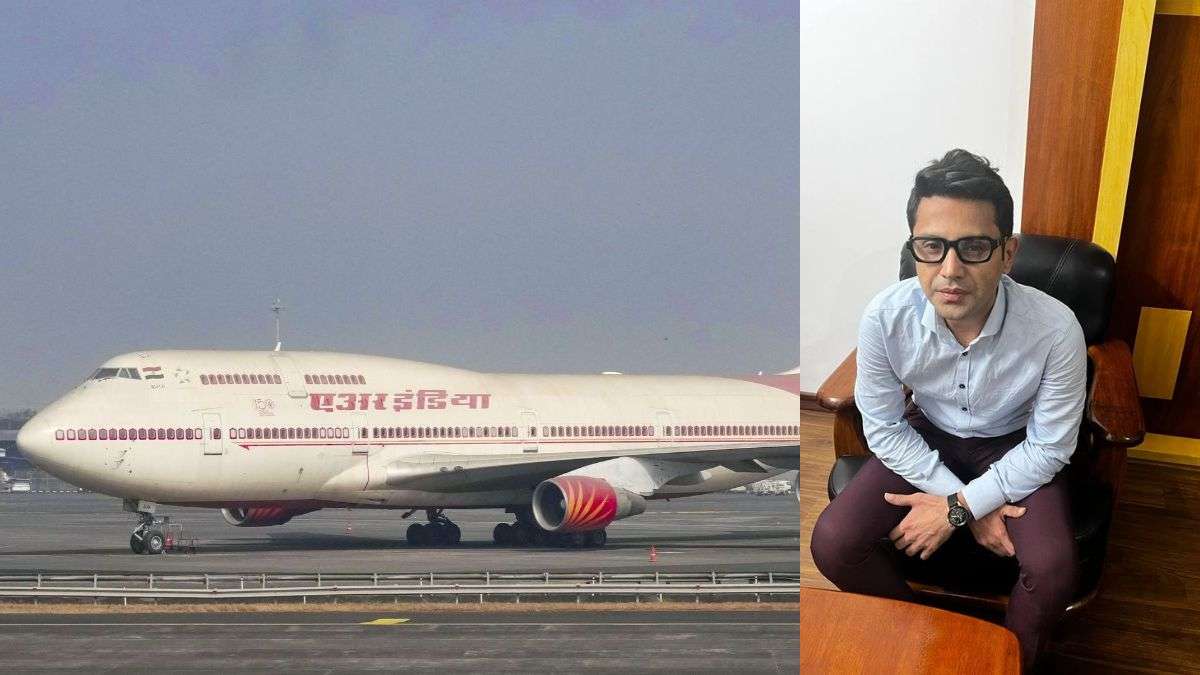 Wells Fargo Executive on No Fly List
Meanwhile, Mr. Shankar Mishra has been barred from flying on Air India for four months.
An independent three-member internal committee chaired by a former District Judge has concluded that Mr. Mishra qualifies as a "unruly passenger" and is barred from flying for four months under the relevant provisions of the Civil Aviation Requirements.
The passenger has already been placed on the airline's "No Fly List," according to an Air India spokesperson.
In his counter-argument, Mr. Mishra claimed that the 72-year-old woman urinated on herself. "He claimed that he did not urinate on the complainant.
The woman was incontinence because she is a Kathak dancer, and 80% of dancers have this problem "He had stated this in court during his defense.
The case is now before the court, which has also requested an aircraft layout because Shankar Mishra's lawyers argued that the accused could not urinate on the 9A seat where the complainant was sitting without affecting her co-passenger on the 9C seat.
During the case hearing, Mr. Mishra's lawyers advanced another theory that the complainant urinated herself, which drew criticism.
Mr. Mishra is facing charges under sections 354, 509, and 510 of the Indian Penal Code, as well as Section 23 of the Indian Aircraft Act, based on the woman's complaint to Air India.
On January 6, 2023, he was arrested in Bengaluru, he is currently in judicial custody after a Delhi court denied him bail last week.
Eyewitness Gives Chilling Details Of Air India Incident
Seychelles Declares An Emergency After Deadly Flooding And A Huge Blast At An Explosives Depot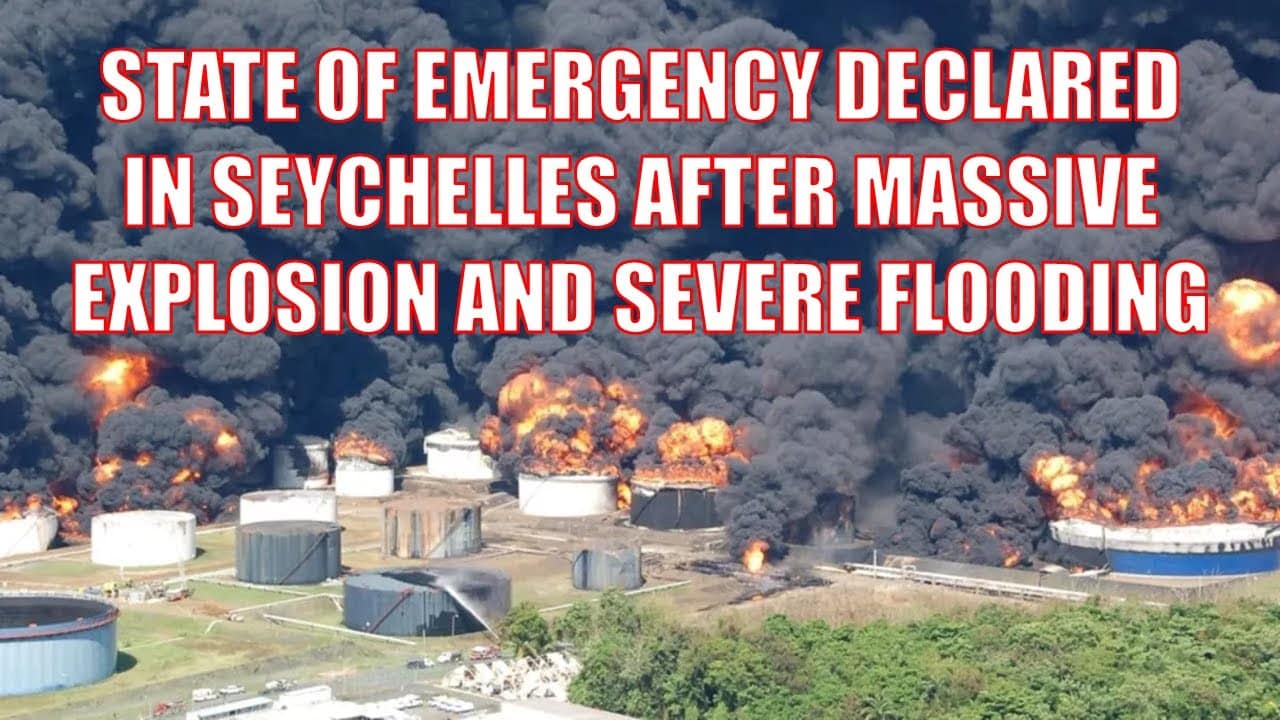 VICTORIA, Seychelles – The tiny Indian Ocean island nation of Seychelles announced a state of emergency on Thursday after flooding killed three people and injured hundreds more in an explosion at an explosives storage near the capital.
According to the health ministry, the explosion injured 178 persons, the majority of whom suffered minor injuries. It happened around 2 a.m. Thursday, following hours of severe rain and floods that began Wednesday evening, especially in the north of the main island of Mahe, however, police made no connection between the blast and the weather.
Rainwater swamped homes, washed out sections of roadways, and created landslides in some regions. Authorities say two of those killed in the floodwaters were trapped in their home.
According to the president, the incident occurred in Providence's industrial district, around 7 kilometers (4.3 miles) southeast of the country's capital, Victoria.

Seychelles Declares An Emergency After Deadly Flooding And A Huge Blast At An Explosives Depot
The explosion leveled buildings, flattened trees, and created a massive crater. People in hospitals and clinics were bleeding and injured after the bomb, according to national television. The explosion did not result in any fatalities.
President Wavel Ramkalawan mentioned the flooding and the explosion when declaring a state of emergency. In the nation of just over 100,000 people, his message ordered schools to close and citizens to stay home to allow emergency services and other important workers to do their jobs.
The blast caused "massive damage," while the flooding inflicted "major destruction," according to the president's statement.
According to the health ministry, those injured in the Providence bomb were taken to hospital facilities for treatment. According to the Seychelles national news agency, a police officer was treated in an acute care unit.
"The damages are huge and many families have moved out of their homes for security reasons," he said. The aftermath of the explosion in Providence and the surrounding towns astounded him. "It was as if we went through a war," he said.

Seychelles Declares An Emergency After Deadly Flooding And A Huge Blast At An Explosives Depot
He said four explosives containers caused the incident and that an investigation would be conducted to determine whether the construction company that housed the explosives had taken sufficient care with their storage.
"At the moment, we don't really know what happened," said Jean-Francois Ferrari, a government minister who visited the bomb site. "There was this huge explosion in the commercial zone."
"The explosion was so big, so loud," he said. "There have been no fatalities as a result of this explosion." Overall, the situation is a disaster, but everything is under control."
According to authorities, the international airport and ferry services connecting islands were still operational to let residents travel if necessary amid the state of emergency.

Seychelles Declares An Emergency After Deadly Flooding And A Huge Blast At An Explosives Depot
Seychelles is an archipelago off Africa's east coast and a popular tourist destination. It is the smallest country in terms of area and population on the continent, with the most populous island of Mahe measuring only around 26 kilometers (16 miles) long and 17 kilometers (10 miles) wide.
Much of East Africa has recently experienced tremendous rainfall and devastating flooding. Since the rains began in late October, hundreds of people have died, and millions have been displaced across the region.
Ethiopia, Kenya, Somalia, and South Sudan have all seen flash floods exacerbated by the El Nio weather phenomena. In Ethiopia, Kenya, and Somalia, more than 130 people have died.
According to an international team of scientists, the disastrous rains in East Africa were amplified by human-caused climate change, making them more intense.
SOURCE – (AP)
'The Dead Can't Hear Your Apologies:' Boris Johnson Heckled As He Attempts To Say Sorry For Covid Deaths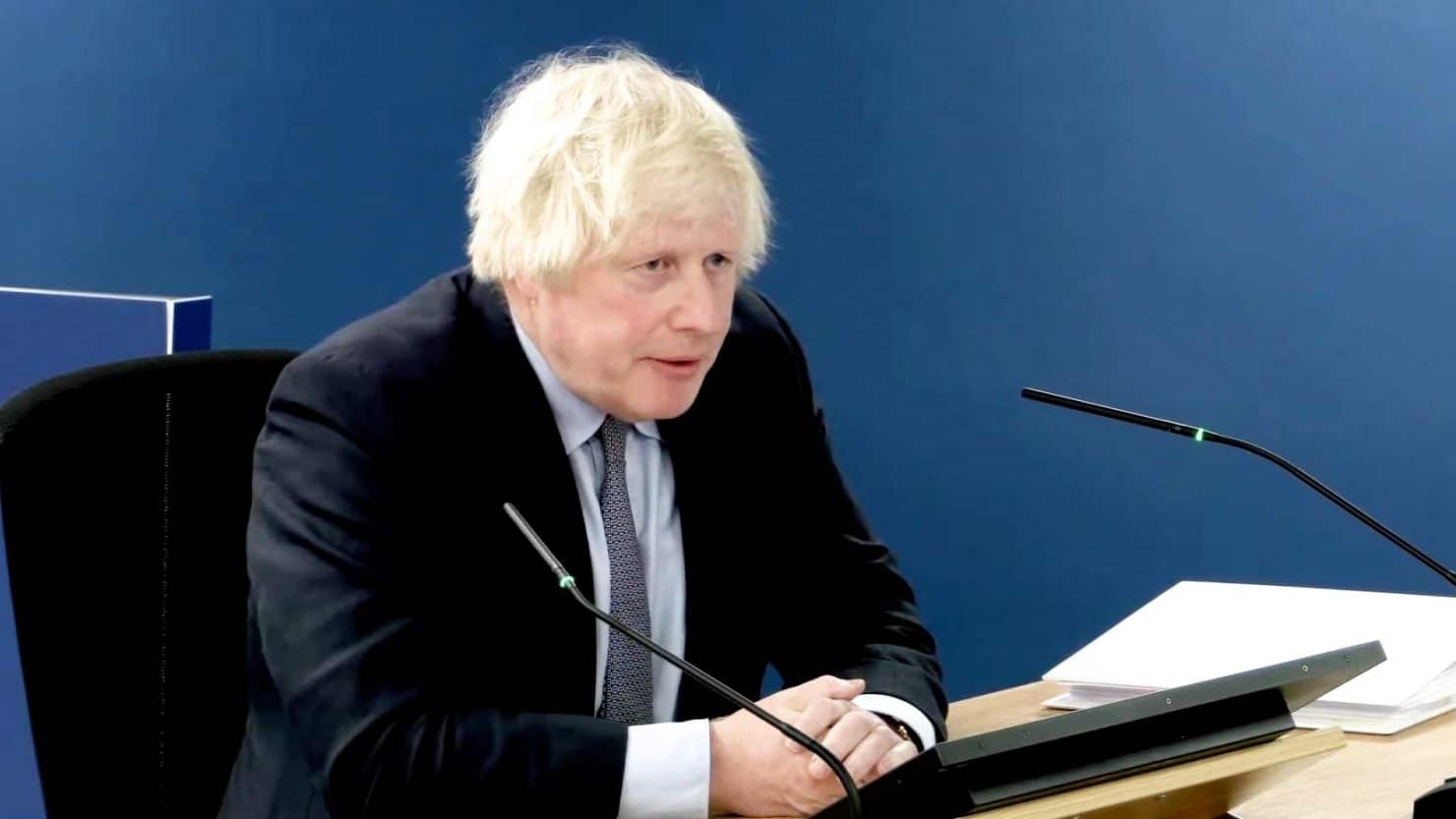 Former British Prime Minister Boris Johnson sought to apologize for the thousands of lives lost to Covid-19 while he was in office but was cut off by demonstrators.
Johnson testified on Wednesday morning before the United Kingdom's public Covid probe, which he established in May 2021.
Johnson was bullied during his opening statement by activists believed to be from a group of families who lost loved ones during the pandemic.
When Johnson began apologizing, four individuals stood up, holding banners that read, "The dead can't hear your apologies," according to the UK's PA Media news agency. Heather Hallet, the investigation chair, immediately expelled the demonstrators from the hearing.
"We didn't want his apology," 59-year-old Kathryn Butcher later told the agency. We stood up when he tried to apologize. We did not block anyone. We were advised to take a seat."

'The Dead Can't Hear Your Apologies:' Boris Johnson Heckled As He Attempts To Say Sorry For Covid Deaths
Butcher, who is from London, told PA Media that her 56-year-old sister-in-law, Myrna Saunders, died from Covid-19 in March 2020 and that Johnson noticed the protesters' banners.
During the epidemic, the coronavirus killed over 200,000 individuals in the United Kingdom, one of the greatest death tolls in Europe, and Johnson's government was heavily chastised for its reaction.
"I understand the feelings of these victims and their families, and I am deeply sorry for the pain and the loss and suffering of those victims and their families," Johnson said in a statement.
"I do hope that this inquiry will help to get answers to the very difficult questions that those victims and families are rightly asking," the former prime minister said in his opening remarks.
Despite beginning with an apology, Johnson would not be drawn on particular errors he or his government believed they had committed.
He defended his conduct during the pandemic, saying, "I think we were doing our best at the time, given what we knew, given the information I had available to me at the time." "Were there things we should have done differently?" he continued. Unquestionably."

'The Dead Can't Hear Your Apologies:' Boris Johnson Heckled As He Attempts To Say Sorry For Covid Deaths
Johnson's behavior during this period has come under significant examination due to evidence provided to the investigation by others, implying that his government tolerated a culture that prevented the appropriate judgments from being taken.
The investigation examines how Johnson and his senior staff made decisions like establishing lockdowns and why specific judgments were made at specific times. Johnson's testimony at the panel has already made news because WhatsApp texts requested from his phone could not be provided to the inquiry owing to what he claims is a technical issue.
Some of Johnson's most senior former aides have stated that the science presented to him "bamboozled" him, while his former chief adviser, Dominic Cummings, has been loudly critical of Johnson's management style, comparing him to an out-of-control shopping trolley.

'The Dead Can't Hear Your Apologies:' Boris Johnson Heckled As He Attempts To Say Sorry For Covid Deaths
When asked if it was unusual for advisers and officials to be as critical of a leader as they were of Johnson during the pandemic, including questions about his competency, the former prime minister said, "No, I think this is entirely to be expected."
Johnson became the first sitting prime minister to be fined by the police for violating his Covid lockdown restrictions while still in office. The "Partygate" controversy, in which members of his team – and the then-prime minister – attended gatherings that violated national Covid laws, played a significant role in Johnson losing the support of his governing Conservative Party and leaving government.
SOURCE – (CNN)
Indonesia's Marapi Volcano Erupts For The Second Day As 12 Climbers Remain Missing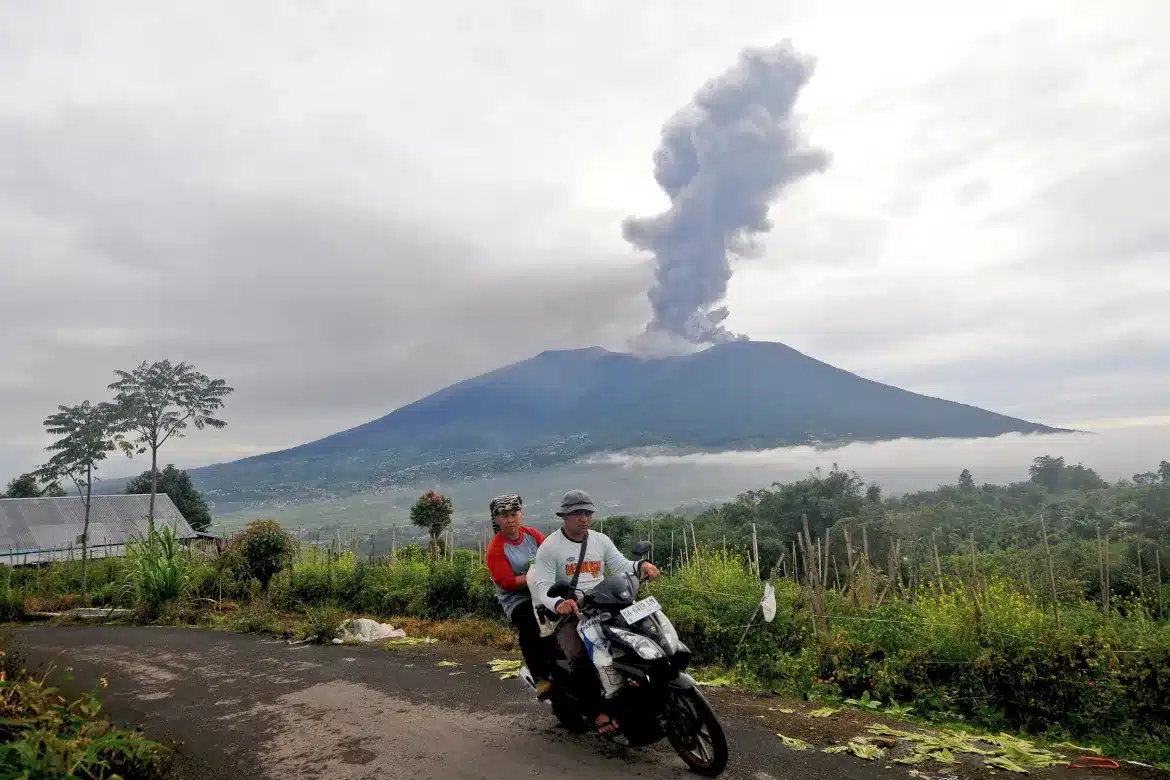 PADANG, Indonesia – Officials in Indonesia paused the search for 12 climbers on Monday when Mount Merapi volcano erupted again, sending a huge burst of scorching ash as high as 800 meters (2,620 feet) into the air.
The deaths of 11 climbers were discovered earlier in the day while searching for the missing, but efforts to locate them were hampered by the resumed activity, according to West Sumatra's Search and Rescue Agency head Abdul Malik. He stated that the search would restart whenever conditions improved.
The agency shared a video of rescuers escorting an injured climber on a stretcher off the mountain and into a waiting ambulance to be brought to the hospital.

On Sunday, Marapi erupted, unleashing clouds of burning ash.
Since 2011, the volcano has remained at the third highest of four alert levels, indicating above-normal volcanic activity, prohibiting climbers and villagers from approaching the peak within 3 kilometers (1.8 miles), according to Hendra Gunawan, the head of the Center for Volcanology and Geological Disaster Mitigation.
"This means there should be no climbing to the peak," Gunawan explained, adding that climbers were only permitted below the danger zone, "but sometimes many of them broke the rules to fulfill their satisfaction to climb further."
On Saturday, over 75 climbers began their ascent of the nearly 2,900-meter (9,480-foot) mountain and became stranded. Rescuers saved 52 people, including three on Monday. According to Hari Agustian, an official with the local Search and Rescue Agency in Padang, the West Sumatra provincial capital, eight of those rescued Sunday were transported to hospital with burns, and one suffered a fractured leg.
Before beginning their ascent, all climbers registered at two command stations or online with West Sumatra's conservation office, according to Agustian. When asked how many individuals may be stranded, he claimed it couldn't be confirmed because some may have taken unauthorized routes up the mountain, and residents may have also been present.
During Sunday's eruption, Marapi erupted thick ash columns as high as 3,000 meters (9,800 feet), and heated ash clouds extended for miles. Tons of volcanic debris buried nearby villages and cities. According to a social media video, volcanic dust and rain covered the faces and hair of evacuated climbers.
Authorities provided masks and urged inhabitants to wear eyeglasses to protect themselves from volcanic ash as falling ash blanketed several communities and obstructed sunlight.

Rubai and Gobah Cumantiang, the nearest villages about 5 to 6 kilometers (3.1 to 3.7 miles) from the peak, are home to approximately 1,400 people.
According to Gunawan, the Sunday eruption was not preceded by a large rise in volcanic earthquakes. Deep volcanic earthquakes were only detected three times between November 16 and Sunday, while the peak's deformation equipment or tiltmeter revealed a horizontal pattern on the radial axis and a small inflation on the tangential axis.
"This shows that the eruption process is taking place quickly and the center of pressure is very shallow, around the peak," the scientist stated.

According to Gunawan, Marapi has erupted on average every 2 to 4 years since 2004.
Gunawan added that this eruption was not the result of magma movement and that marapi eruptions are typically sudden and challenging to detect using equipment because the source is close to the surface.
Marapi has been active since a January eruption that left no one dead. It is among more than 120 active volcanoes in Indonesia, which is vulnerable to seismic activity due to its placement on the Pacific "Ring of Fire," an arc of volcanoes and fault lines encircles the Pacific Basin.
SOURCE – (AP)