Wildfire in Canada's Northwest Territories Force 20,000 to Flee Yellowknife
On Thursday, Canadian fire firefighters fought to keep wildfires from reaching the northern city of Yellowknife, where all 20,000 residents are fleeing by car and plane following an evacuation order.
Water bombers flew low over Yellowknife, the capital of the vast and thinly populated Northwest Territories, as dense smoke enveloped the city. Officials say the slow-moving fire is currently 15 kilometres (10 miles) northwest of the city and might reach the outskirts by Saturday if no rain falls.
"Very tough days ahead, with two days of northwest to west-northwest winds on Friday and Saturday, which would push fire towards Yellowknife," the territorial fire department stated in a Facebook post.
Officials in the Pacific province of British Columbia, which has seen particularly strong fires this year, have advised citizens to brace themselves for dangerous fire conditions.
"This weather event has the potential to be the most challenging 24 to 48 hours of the summer from a fire perspective," wildfire service director Cliff Chapman told reporters. "We anticipate significant growth and resource challenges from north to south."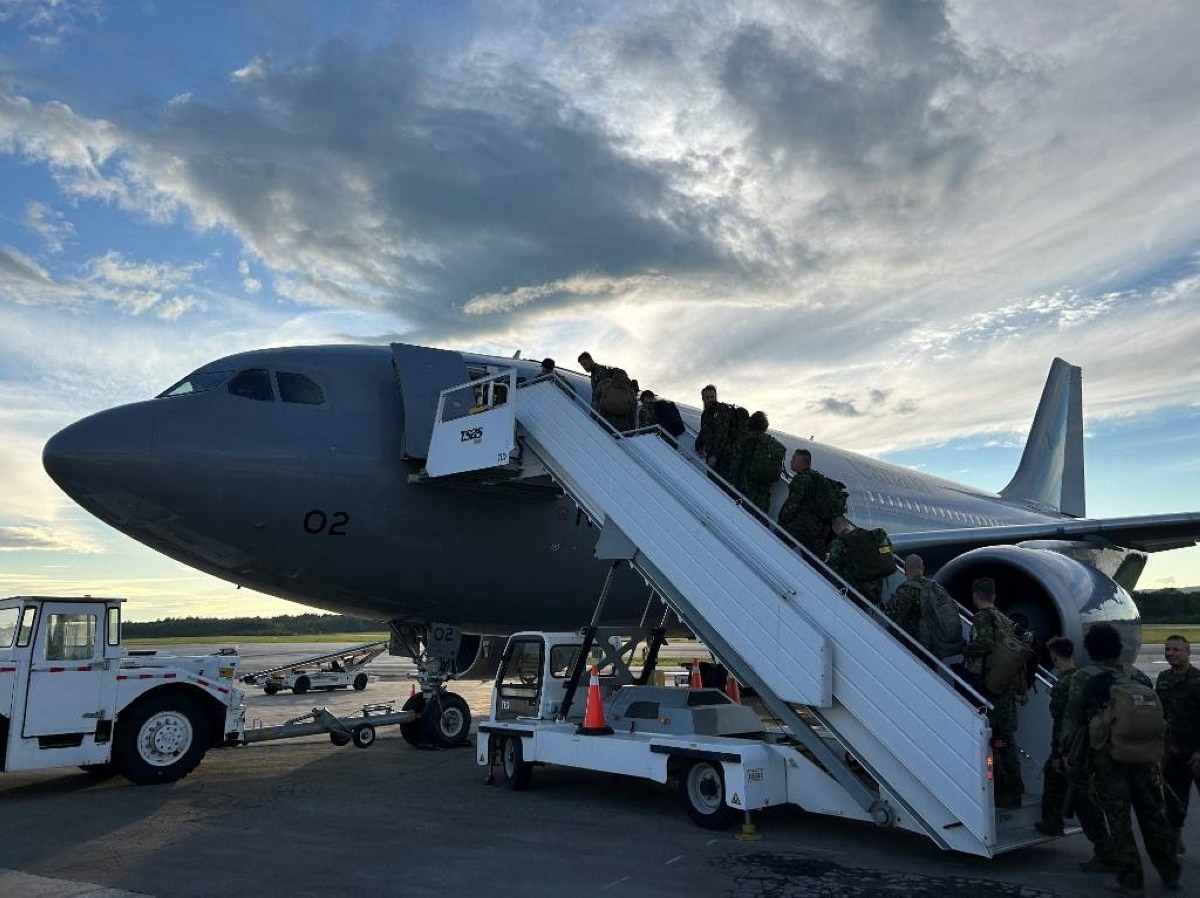 Hundreds of people waited outside a local high school in Yellowknife to be escorted to the airport for one of five evacuation flights scheduled for Thursday to the neighbouring province of Alberta.
On Thursday, Prime Minister Justin Trudeau summoned a meeting of the Incident Response Group to discuss the fires. In times of crisis, the group of senior officials and ministers gathers.
Defence Minister Bill Blair told the Canadian Broadcasting Corporation (CBC) following the meeting that the federal government was closely watching the evacuations and was ready to immediately transport residents if land routes become impassable.
With over 1,000 active fires blazing across the country, including 265 in the Northwest Territories, this is Canada's worst-ever wildfire season. According to experts, climate change has increased the wildfire situation.
According to officials, drought has contributed to the volume and intensity of this year's fires, with high temperatures worsening the problem. Much of Canada has had unusually dry conditions.
The evacuation order was issued late Wednesday, according to Shane Thompson, the territory environment minister, to give people time to get out before the weather turned terrible.
"The urgency is, fire changes drastically… right now, the conditions are in our favour, but that will change on Saturday," he told Reuters.
He estimated that around 65% of the Territories' population of 46,000 people would be evacuated.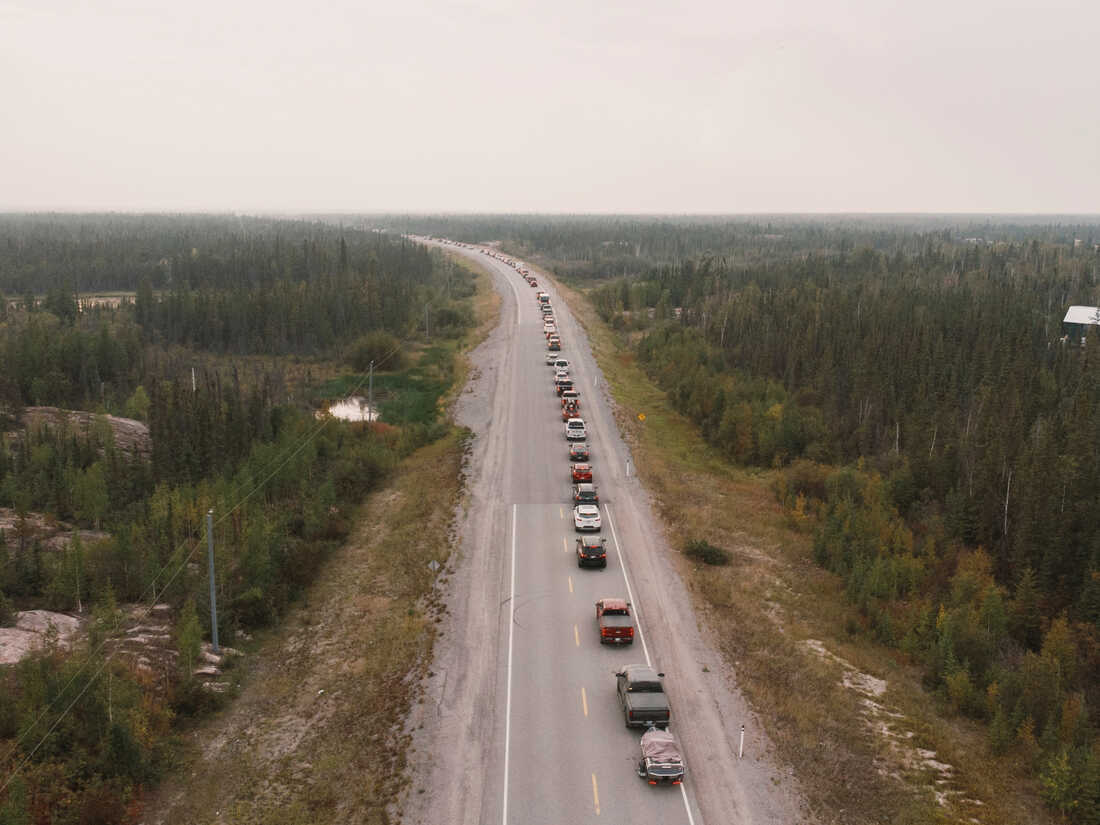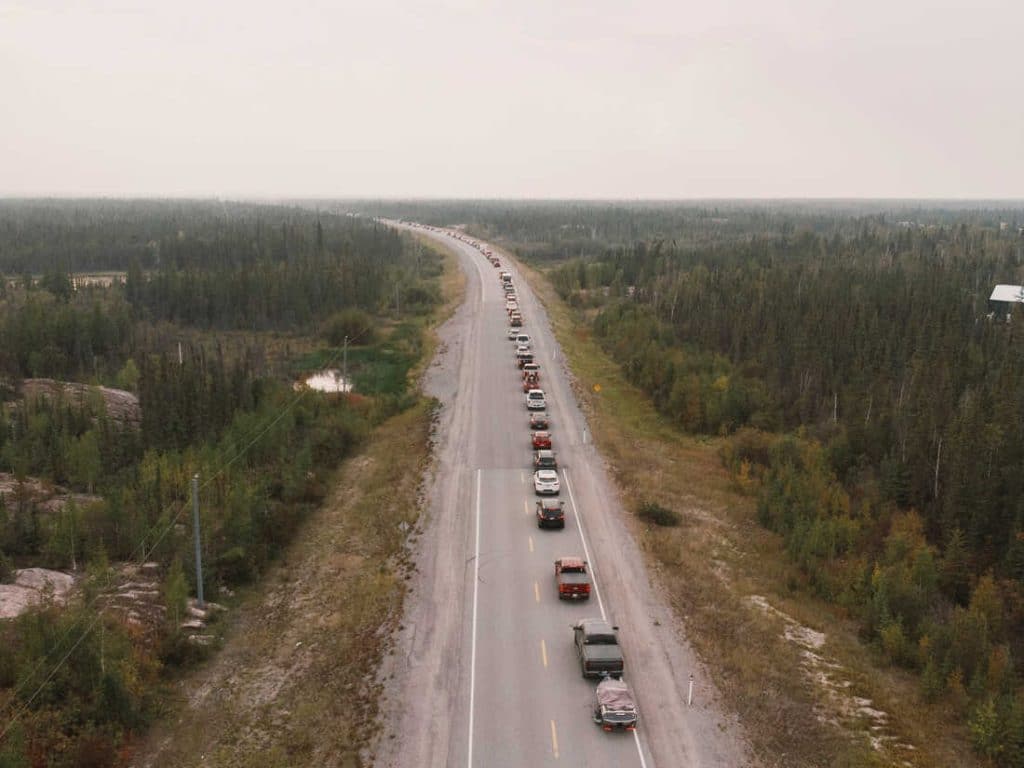 The infrastructure of the Northwest Territories is inadequate, with only one two-lane road connecting Yellowknife to the province of Alberta to the south. Alberta has set up three official evacuee welcome centres for individuals evacuating by vehicle, but the nearest is about 1,100 kilometres (680 miles) away in Yellowknife.
Residents must evacuate Yellowknife by noon on Friday (1800 GMT).
Yellowknife Mayor Rebecca Alty said special crews were clearing trees near the city to prevent the fire from spreading. They also intended to apply fire retardant while checking sprinkler systems, she told the CBC.
Following social media outcry over some skyrocketing costs, Canada's two main airlines said they were adding flights from Yellowknife and capping fares.
Some of those who have been evacuated will be transported to Calgary, Alberta. Calgary's emergency management director, Iain Bushell, stated that the city could house and feed 5,000 people.
"We are prepared to house them and help them for as long as they need," he said during a televised briefing.
The Northwest Territories fire department stated on social media that a fire that had been threatening Hay River, a settlement of about 3,000 people on Great Slave Lake further south, had halted overnight.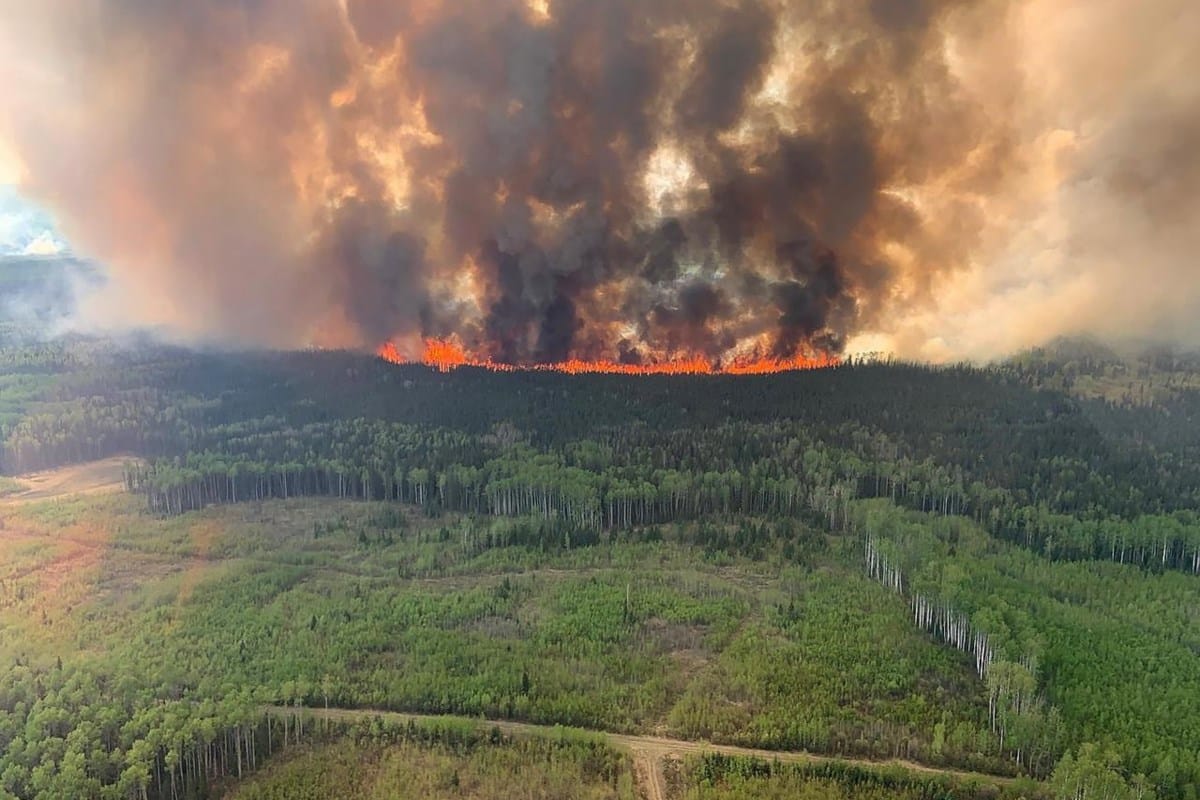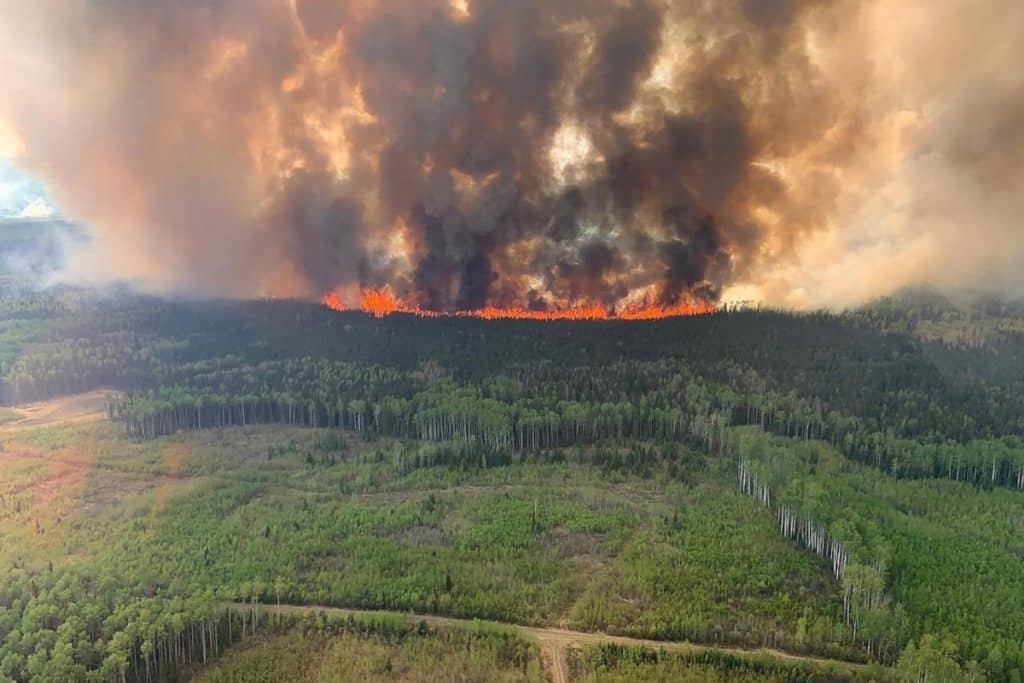 So far, around 134,000 square kilometres (52,000 square miles) of land in Canada has been burnt, which is more than six times the 10-year average. This season, about 200,000 people have been forced to leave.
"The territories have never seen anything like this in terms of wildfire before… it's an unimaginable situation for so many," said Mike Westwick, the territories' fire information officer, to the CBC.
The fires have also had an impact on industrial and energy output. De Beers said in a statement that its Gahcho Kue mine, some 280 kilometres (170 miles) northeast of Yellowknife, was still operational despite the evacuation of a number of personnel from local villages.
In May 2016, a massive fire burned 10% of the structures in Fort McMurray, Alberta's northern energy-producing city, forcing the evacuation of 90,000 residents and shutting down more than a million barrels of oil output.
90% of the structures in the British Columbia community of Lytton burned down in June 2021, a day after it recorded Canada's hottest-ever temperature.
Canada has spent more on battling and suppressing wildfires than on sustaining its firefighting people and programme since 2009.
India, At UN, Is Mum About Dispute With Canada Over Sikh Separatist Leader's Killing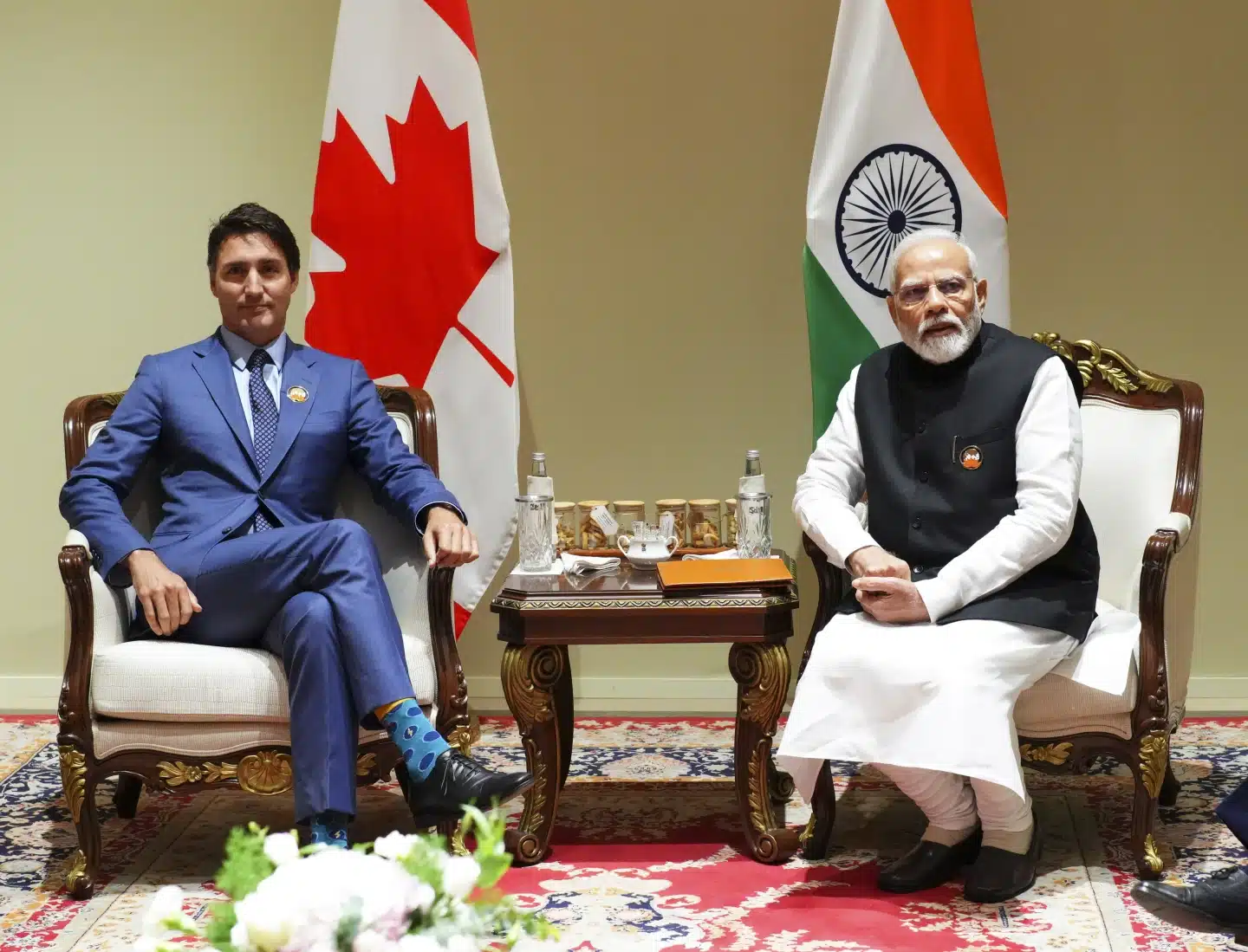 UNITED NATIONS — As he addressed world leaders at the United Nations General Assembly on Tuesday, India's top diplomat avoided addressing his country's dispute with Canada over the assassination of a Sikh separatist leader. However, he indirectly criticized how other nations respond to "terrorism."
Foreign Minister Subrahmanyam Jaishankar devoted most of his speech to praising India's rising global stature and aspirations for leadership, highlighting its recent tenure as chair of the Group of 20 industrialized nations and presiding over a substantial summit meeting last month.
However, he also stated that the international community must not "allow political expediency to determine responses to terrorism, extremism, and violence."
India has frequently attacked Pakistan at the United Nations over what New Delhi perceives as Pakistan's sponsorship of terrorism. This time, however, the remark could be interpreted as an attack on Canada, whose representative is scheduled to speak at the United Nations later on Tuesday.
As a result of Canadian Prime Minister Justin Trudeau's statement last week that India may have been involved in the June murder of a Canadian citizen in a Vancouver suburb, relations between the two countries have reached their lowest point in years.
Hardeep Singh Nijjar, 45, was murdered by masked assailants, but Canada has not yet provided any public evidence of Indian involvement in the murder. India had designated him as a terrorist because he led the remnants of a once-powerful movement to establish an independent Sikh homeland, Khalistan.

India's top diplomat avoided addressing his country's dispute with Canada over the assassination of a Sikh separatist leader.
The Indian Ministry of Foreign Affairs dismissed the allegation as "absurd" and accused Canada of harboring "terrorists and extremists." It also asserted that the allegations were politically motivated, indicating that Trudeau sought domestic support from the Sikh diaspora.
"Such unsubstantiated allegations seek to divert attention away from Khalistani terrorists and extremists, who have found refuge in Canada and continue to threaten India's sovereignty and territorial integrity," the ministry said in a statement released last week.
However, they have long accused Canada of allowing Sikh separatists, including Nijjar, unfettered reign.
Even though the active insurgency ended decades ago, the Modi administration has warned that Sikh separatists are attempting a comeback. New Delhi has urged nations such as Canada, where Sikhs account for more than 2% of the population, to do more to prevent a separatist revival.
After the G20 summit, Canada's allegation obscured India's diplomatic moment. Jaishankar sought to refocus attention on his country's ambitions in the international arena, noting that India is the world's most populous nation and a growing economic superpower.
"When we aspire to be a leading power, it is not for self-promotion, but to assume more responsibility and make more contributions," he explained. "The goals we have set for ourselves will distinguish us from those who rose before us."
SOURCE – (AP)
Spain Charges Pop Singer Shakira With Tax Evasion For A Second Time And Demands More Than $7 Million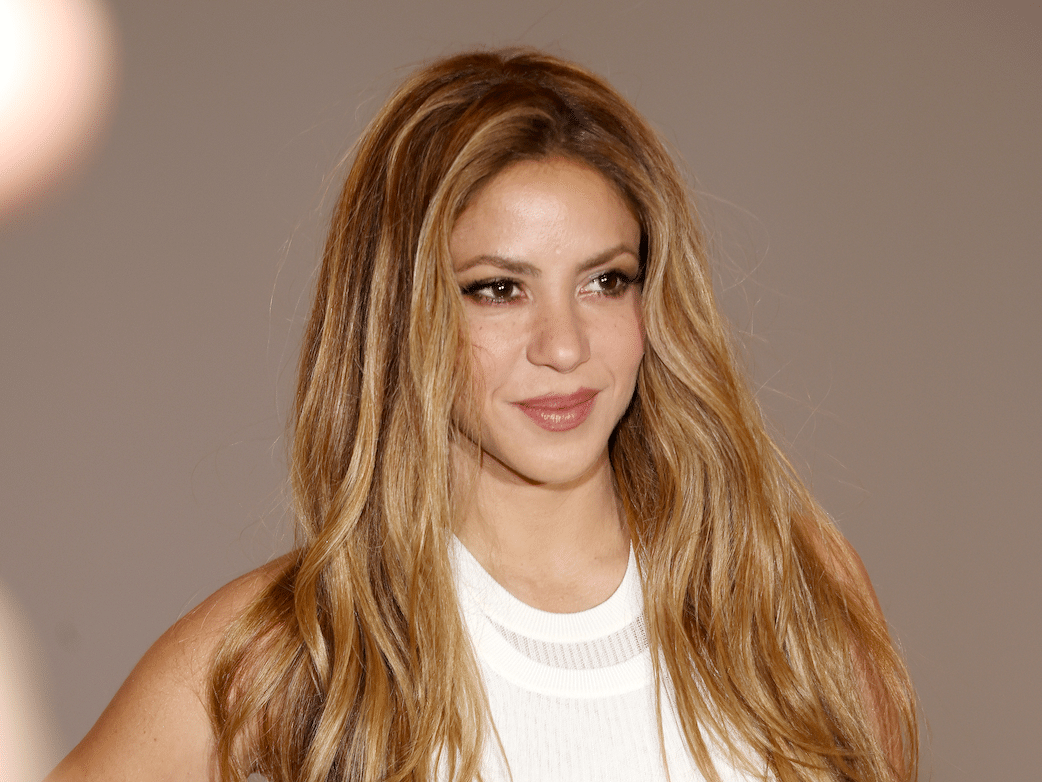 BARCELONA, SPAIN — Spanish prosecutors have charged Colombian pop sensation Shakira with failing to pay 6.7 million euros ($7.1 million) in tax on her 2018 earnings, authorities announced Tuesday. This is Spain's most recent fiscal accusation against the Colombian singer.
Prosecutors in Barcelona alleged in a statement that Shakira used an offshore company based in a tax refuge to avoid paying the tax.
According to the statement, she has been notified of the allegations in Miami, where she resides.
Shakira is already scheduled to be tried in Barcelona on November 20 for a separate case involving her residence between 2012 and 2014. Prosecutors allege she neglected to pay 14.5 million euros in taxes in this instance.
Prosecutors in Barcelona have asserted that the Grammy winner spent more than fifty percent of the 2012-2014 period in Spain and thus should have paid taxes in the country, even though her official residence was in the Bahamas.

Spanish prosecutors have charged Colombian pop sensation Shakira with failing to pay 6.7 million euros ($7.1 million) in tax on her 2018 earnings.
Last July, Spanish tax officials launched a new investigation against Shakira. Prosecutors have decided to file charges after reviewing the evidence compiled over the past two months. No trial date has been set.
Llorente y Cuenca, the public relations firm previously managing Shakira's affairs, had no immediate comment.
Last July, it was stated that the artist had "always complied with the law and followed the advice of her financial advisors."
Since she began dating the now-retired football player Gerard Pique, Shakira, whose full name is Shakira Isabel Mebarak Ripoll, has been linked to Spain. The couple, who have two children, resided in Barcelona until the end of their 11-year relationship last year.
In the past decade, Spain's tax authorities have cracked down on football superstars such as Lionel Messi and Cristiano Ronaldo for not paying their entire tax obligations. These athletes were found guilty of tax evasion but were spared prison time due to a provision that enables judges to forego sentences of less than two years for first-time offenders.
SOURCE – (AP)
Toymaker Lego Will Stick To Its Quest To Find Sustainable Materials Despite Failed Recycle Attempt In 2023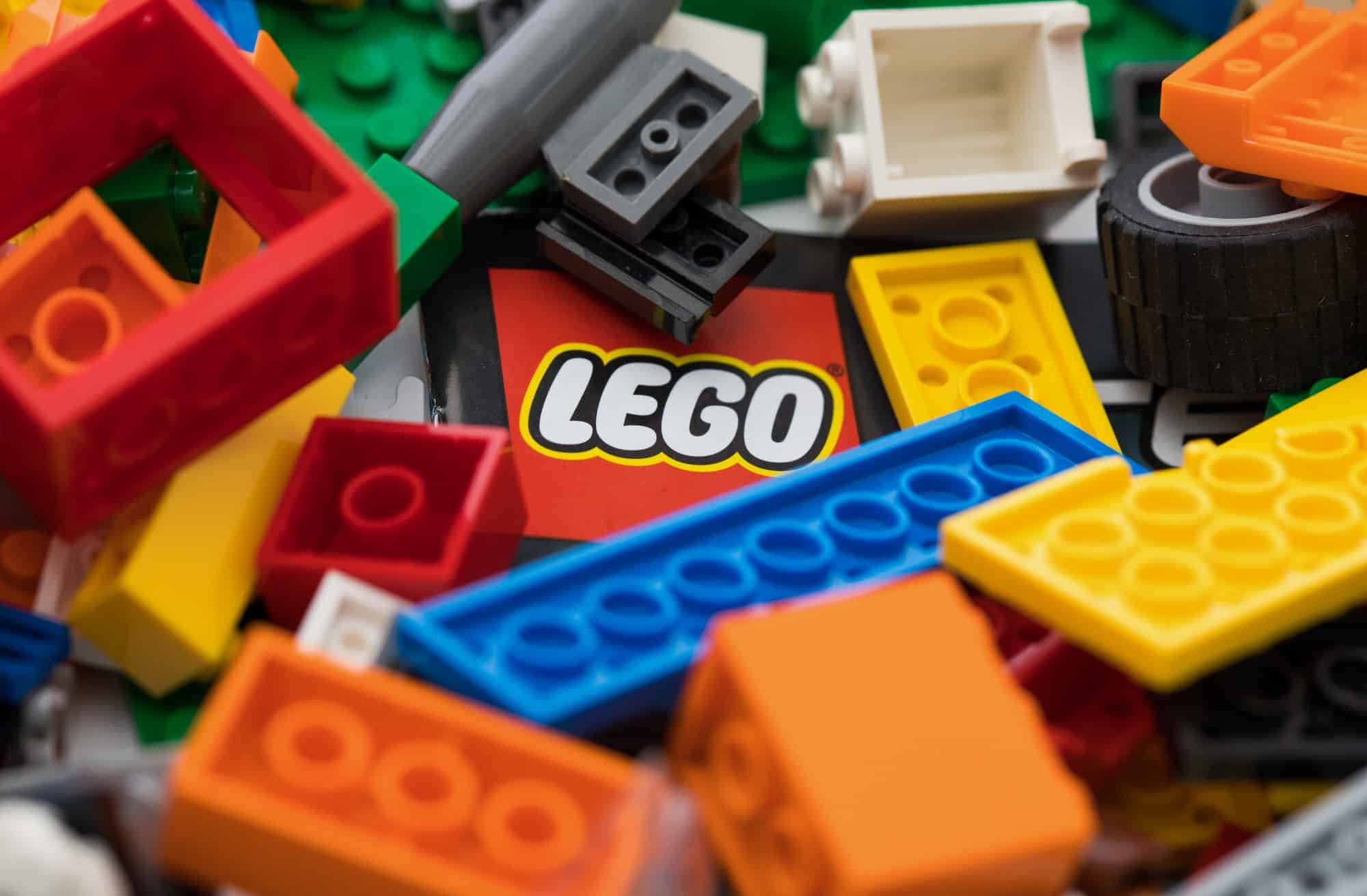 COPENHAGEN, Denmark – Lego stated on Monday that it remains committed to its quest to find sustainable materials to reduce carbon emissions despite the failure of an experiment to use recycled bottles. Lego is the world's largest toy manufacturer.
After more than two years of testing, Lego "decided not to proceed" with producing its trademark colorful bricks from recycled polyethylene terephthalate (PET) plastic bottles because "the material did not reduce carbon emissions."
Nonetheless, the toymaker remains "fully committed to making Lego bricks from sustainable materials by 2032," according to the company's website.
Two years ago, the private company that manufactures bricks from oil-derived plastic began researching a potential transition to recycled plastic bottles made of PET plastic, which does not degrade in quality when recycled.
The company stated that it had invested "more than $1.2 billion in sustainability initiatives" to transition to more sustainable materials and reduce carbon emissions by 37% by 2032.
The company reported that it was "currently testing and developing Lego bricks made from a range of alternative sustainable materials, including other recycled plastics and plastics made from alternative sources such as e-methanol."

Nonetheless, the toymaker remains "fully committed to making Lego bricks from sustainable materials by 2032," according to the company's website.
E-methanol, also known as green methanol, is composed of residual carbon dioxide and hydrogen and is produced by splitting water molecules using renewable energy.
The company said it would continue to use bio-polypropylene, the sustainable and biological variant of polyethylene — a plastic used in everything from consumer and food packaging to tires — for elements in Lego sets such as leaves, trees and other accessories.
Long-term, "we believe that this will encourage increased production of more sustainable raw materials, such as recycled oils, and help support our transition to sustainable materials," the report stated.
The company was founded by Ole Kirk Kristiansen in 1932. The name comprises the Danish words leg and godt, meaning "play well." The brand name was created without knowledge of the Latin Lego, meaning "I assemble."
SOURCE- (AP)