Nuggets On Brink Of NBA Finals With 119-108 Win Over Lakers In Game 3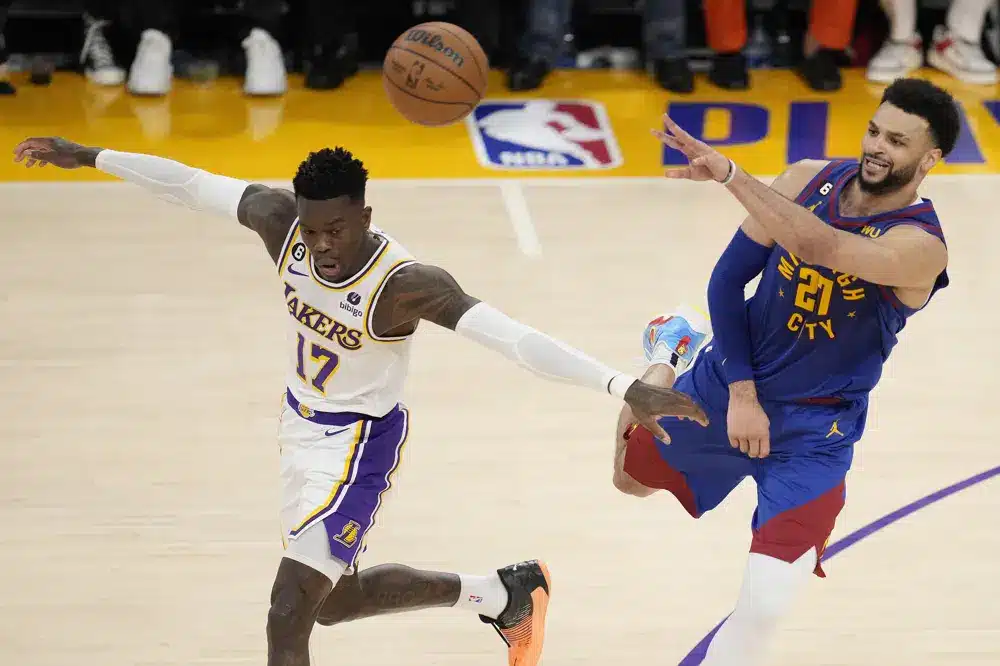 (LOS ANGELES) LAKERS– While mired in foul trouble, Nikola Jokic was far from his usual dominant form, and Jamal Murray cooled off after a blistering first half. The Denver Nuggets' early lead vanished completely in the fourth quarter of Game 3, and the Lakers' home audience erupted.
The Nuggets overcame every setback and took control with the champions' calm, deliberate elegance.
With one more win, they can compete for their first rings.
Murray scored 37 points, Jokic added 24 points and eight assists, and the Nuggets defeated the Lakers 119-108 on Saturday night to take a 3-0 lead in the Western Conference finals.
Kentavious Caldwell-Pope scored 12 of his 17 points in the second half for the top-seeded Nuggets, who have never been this close to the NBA Finals in their 47-year history. Denver is making its fifth consecutive playoff appearance, and the championship game is now just one win away.
"I learn a lot about this team every time we play," Caldwell-Pope said. "We have that dog mentality where, whether up or down, we're going to fight and play our game at a high level." We will keep doing that for the rest of the games."
Denver lost a 14-point lead in Game 3 but used a decisive 13-0 run in the fourth quarter to halt the Lakers' nine-game home winning streak dating back to March 26, including seven straight wins since the regular season concluded.
"This group is capable of doing great things, and they believe," said Denver coach Michael Malone. "Belief is a very powerful thing."
In the history of the NBA, no club has returned from a 3-0 series disadvantage. Game 4 is scheduled for Monday night in Los Angeles.
"They're going to do everything in their power to come back and fight on their home floor," Murray said. "We know it's coming, and all we have to do is stay focused and believe we can do it."

The seventh-seeded Lakers, hadn't lost three straight games since early February.
The seventh-seeded Lakers, who hadn't lost three straight games since early February, were led by Anthony Davis, who had 28 points and 18 rebounds. Los Angeles' protracted, frantic push since the trade deadline has finally peaked against the Nuggets, who have won five straight playoff games.
"They've been at the top of the food chain for a reason, and have a plethora of guys that can hurt you, as was on full display tonight," said Lakers coach Darvin Ham. "However, circumstances are what they are. It will be difficult, but not impossible."
Los Angeles' LeBron James finished with 23 points, 12 assists, and seven rebounds, making three 3-pointers after going 0 for 13 in the series. Austin Reaves contributed 23 points and seven rebounds, but Rui Hachimura was the only other Lakers player to reach double figures, with 13 points.
"Our backs have probably been against the wall for the last two months, maybe more, since the trade deadline," Reaves said. "I'm swinging and throwing punches to get to this opportunity… We can either come out and go home on Monday, or we can fight for another day. And I know what that answer will be given the set of guys we have."
Jokic's four-game stretch of triple-doubles ended in a relatively quiet game for the two-time MVP, who picked up his fourth foul in the third quarter. On the other hand, Murray scored 17 points in a thrilling first quarter after a 23-point fourth quarter the night before, and he had 30 points by the halftime of Game 3.
Bruce Brown scored 15 points for the Nuggets and nailed a clutch 3-pointer down the stretch before Jokic iced it with a 3-pointer with 3:17 remaining.
Lakers supporters turned out in numbers for the 17-time champion team's first conference finals games at home since 2010. Los Angeles attempted frantically to get back into the series, with James playing 43 minutes after spraining his left ankle in Game 2 and already having a sore right foot.

Lakers supporters turned out in numbers for the 17-time champion team's first conference finals games at home since 2010.
But the Nuggets' travel to the coast didn't dampen Murray's spirits: after torching the Lakers in Game 2, the Canadian guard scored his first five shots in Game 3 and poured in 17 points in the first quarter – despite Jokic going scoreless for the second quarter in a row.
Murray's fourth 3-pointer of the night made him 11 of 13 from the field for 26 points midway through the second quarter, putting him on pace to score more than half of Denver's points. Reaves and Davis kept the Lakers in the game, with Reaves scoring 15 points, dishing out three assists, and grabbing three rebounds in the second quarter alone.
Early in the fourth, Hachimura's 3-pointer gave the Lakers their first lead since the opening minutes, but the Nuggets rallied again, led by Brown's 3-pointer with 7:02 remaining, after which he teased the Lakers' bench with Los Angeles' famous "Freeze" 3-point celebration.
D'Angelo Russell struggled again for the Lakers, scoring three points on one of eight attempts in 20 minutes. Russell was the most important addition to the Lakers' trade deadline turnaround, but he has only 21 points in this three-game series.
TIP-INS
Aaron Gordon scored seven points in 32 minutes for the Nuggets… Michael Porter Jr. finished with 14 points and ten rebounds, including a 3-pointer in the final 90 seconds.
Backup C for the Lakers, Mo Bamba, missed his tenth straight game due to a painful left ankle. The squad is hoping that Bamba can participate at some time during this series. Jack Nicholson, Eddie Murphy, Denzel Washington, Jake Gyllenhaal, Andy Garcia, Dyan Cannon, Ken Jeong, Joel McHale, LA Kings captain Anze Kopitar and defenseman Drew Doughty, and Khalil Mack, Derwin James, and Sebastian Joseph-Day from the Los Angeles Chargers' defense were among those in attendance.
SOURCE – (AP)
Joe Burrow Starts For Bengals Vs. Rams After Being Questionable With Calf Injury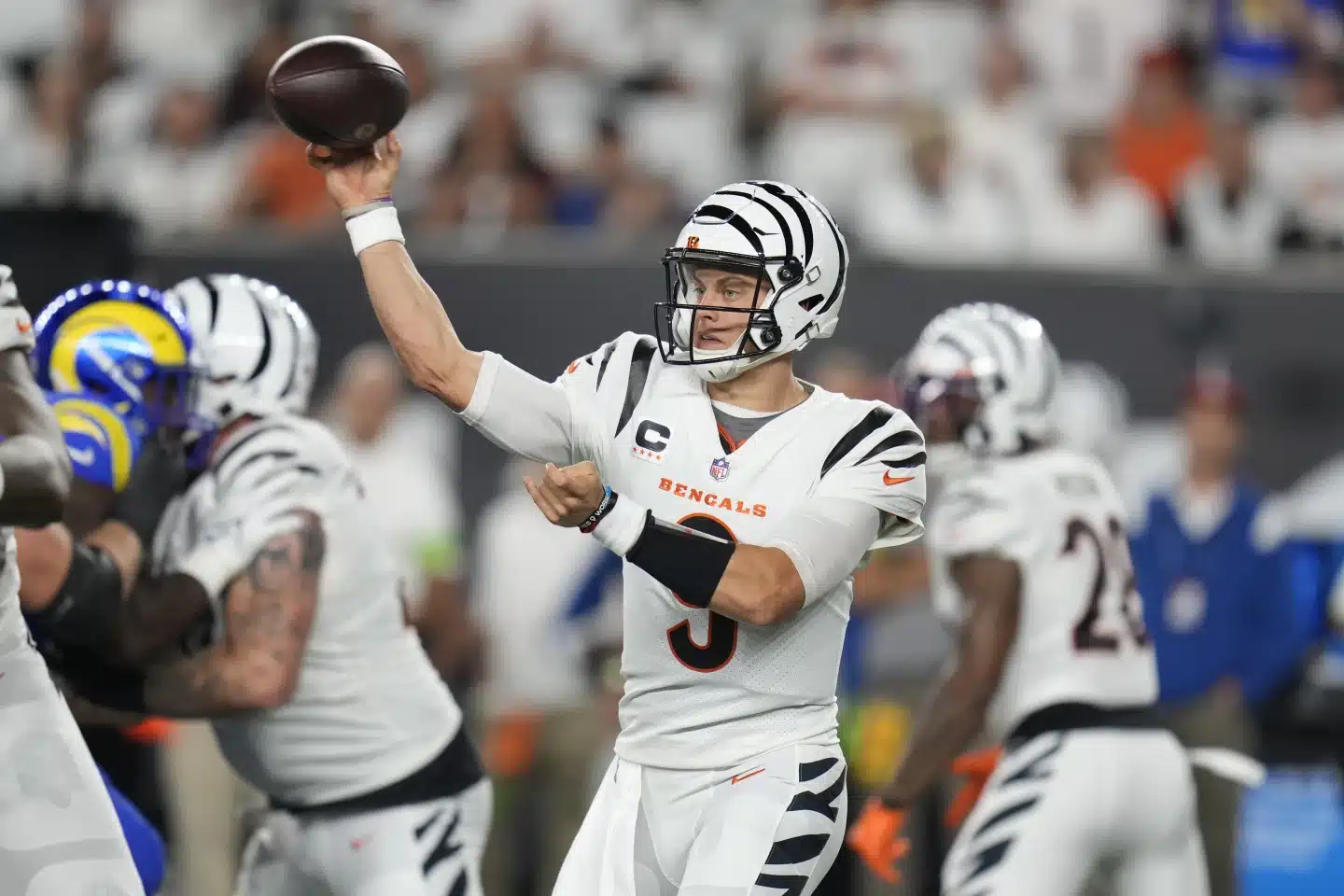 CINCINNATI — Joe Burrow started for the Cincinnati Bengals against the Los Angeles Rams on Monday night.
The Bengals' starting quarterback has been coping with a calf injury, but he was a full participant in warmups and played in the first offensive series.
Burrow's participation was still being determined shortly before the game. The injury occurred early in training camp and was aggravated late in last week's Bengals loss to Baltimore.

Burrow returned to limited practice on Thursday, and the team listed him as questionable on Saturday.
Irv Smith Jr., Trenton Irwin, Chris Evans, Jay Tufele, Jackson Carman, Trey Hill, and DJ Ivey were inactive for the Bengals.
For the Rams, Zach Evans, Kevin Dotson, Warren McClendon, and Earnest Brown IV were inactive.
The Rams activated running back Royce Freeman and wide receiver Austin Trammell.
In a victory over Tampa Bay, Jalen Hurts threw a touchdown pass, rushed for another, and led an unblemished Philadelphia drive that lasted more than nine minutes.
Hurts has gone 20-1 in his last 21 regular-season contests. He tossed a 34-yard TD pass to Olamide Zaccheaus that helped Philly establish a 13-3 halftime lead, and his 1-yard scoring run gave the Eagles a 17-point advantage early in the second half.

On Monday night, Joe Burrow started for the Cincinnati Bengals against the Los Angeles Rams.
The Eagles, one of three unbeaten teams in the NFL, led 25-3 when the Bucs scored on a 1-yard touchdown pass from Baker Mayfield to Mike Evans. With 9:22 remaining, a 2-point conversion cut Philadelphia's lead to 14 but Hurts and the Eagles never gave Tampa Bay the ball back.
The Buccaneers (2-1) suffered their first loss with Mayfield at quarterback, and Tampa Bay's typically dependable defense allowed 201 rushing yards.
D'Andre Swift gained 130 yards on 16 carries for Philadelphia, which is 3-0 for the first time in consecutive seasons since 1992-93. Hurts completed 23 of 37 passes for 277 yards while throwing two interceptions.
Mayfield completed 15 passes out of 25 attempts for 146 yards, one touchdown, and one interception. Five receptions by Evans gave him 700 for his career.
SOURCE – (AP)
Usher To Headline The 2024 Super Bowl Halftime Show In Las Vegas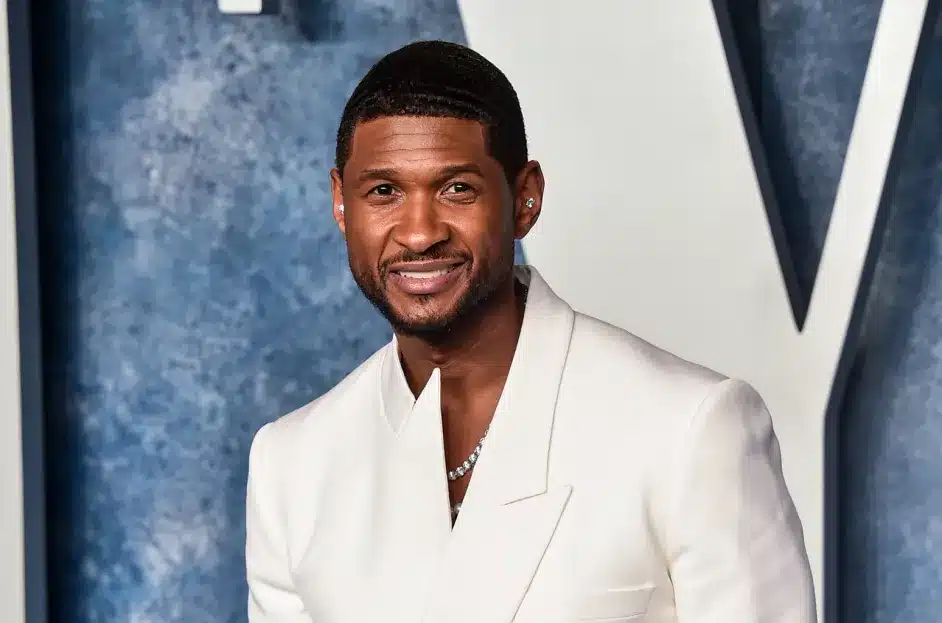 LOS ANGELES — Usher recently revealed that he will anchor the Apple Music Super Bowl Halftime Show in Las Vegas.
On February 11, the NFL, Apple Music, and Roc Nation announced that Usher will headline the halftime festivities at Allegiant Stadium. The music superstar, who has won eight Grammys, expressed his eagerness to perform on the NFL's grandest stage.
"It's an honour of a lifetime to finally check a Super Bowl performance off my bucket list," Usher said in a statement. "I cannot wait to give the world a performance unlike anything they've ever witnessed from me before."
The album "Confessions," which sold over 10 million copies in the United States and garnered him eight nominations and three Grammy Awards in 2005, served as the catalyst for Usher's ascent to superstardom. Ray Charles' final album, "Genius Loves Company," published two months after the legend's death, won Album of the Year.
"Confessions" is one of the best-selling music albums of all time and spawned multiple No. 1 singles, including "Yeah!" with Ludacris and Lil Jon, "Burn," and "Confessions Part II." His special edition album featured a duet with Alicia Keys entitled "My Boo," a smooth success. The epic album will celebrate its 20th anniversary next year.
Usher, 44, is headlining his "Usher: My Way" residency in Las Vegas, earning rave reviews and sold-out performances. Sunday also marks the commencement of an eight-night run of performances in Paris. Usher is anticipated to conclude his Las Vegas residency in early December before performing at the Super Bowl halftime show a few months later.

Usher recently revealed that he will anchor the Apple Music Super Bowl Halftime Show in Las Vegas.
The performer has served as a coach on NBC's "The Voice" and has appeared in several films, such as "Hustlers" and "Light It Up."
Jay-Z, the founder of Roc Nation, described Usher as the consummate "artist and showman."
"Ever since his debut at the age of 15, he's been charting his own unique course," he said of Usher, whose self-titled debut album was released in 1994. He has released eight studio albums, including songs such as "U Got It Bad," "U Remind Me," "You Make Me Wanna," "Nice & Slow," and "Love In This Club" featuring Jeezy.
"Beyond his flawless singing and exceptional choreography, Usher bares his soul," Jay-Z continued. "His extraordinary voyage has propelled him to one of the world's grandest stages. I can't wait to witness the wonder."
The halftime performance will be co-executive produced by Emmy-winning producer Jesse Collins and Roc Nation. Director Hamish Hamilton returns. It's the second time the NFL, Apple Music, and Roc Nation have worked together.

Usher recently revealed that he will anchor the Apple Music Super Bowl Halftime Show in Las Vegas.
Last year, a pregnant Rihanna performed a spectacular halftime display while suspended from a platform above the field – her first solo performance in seven years.
Apple's Vice President of Apple Music, Apple TV+, Sports, and Beats, Oliver Schusser, said, "We are so proud of what we were able to accomplish with the NFL and Roc Nation last year, and with Usher set to take the stage, we're looking forward to another incredible Halftime Show from one of the world's all-time greatest performers."
He will join the likes of Beyoncé, Madonna, Dr. Dre, Snoop Dogg, Coldplay, Kendrick Lamar, Eminem, U2, Lady Gaga, Michael Jackson, and Katy Perry, who have performed at Super Bowl halftime performances.
"Usher is an icon whose music has left an indelible mark on the cultural landscape throughout his career," said NFL Head of Music Seth Dudowsky.
SOURCE – (AP)
Former NHL Player Nicolas Kerdiles Dies After A Motorcycle Crash In Nashville. He Was 29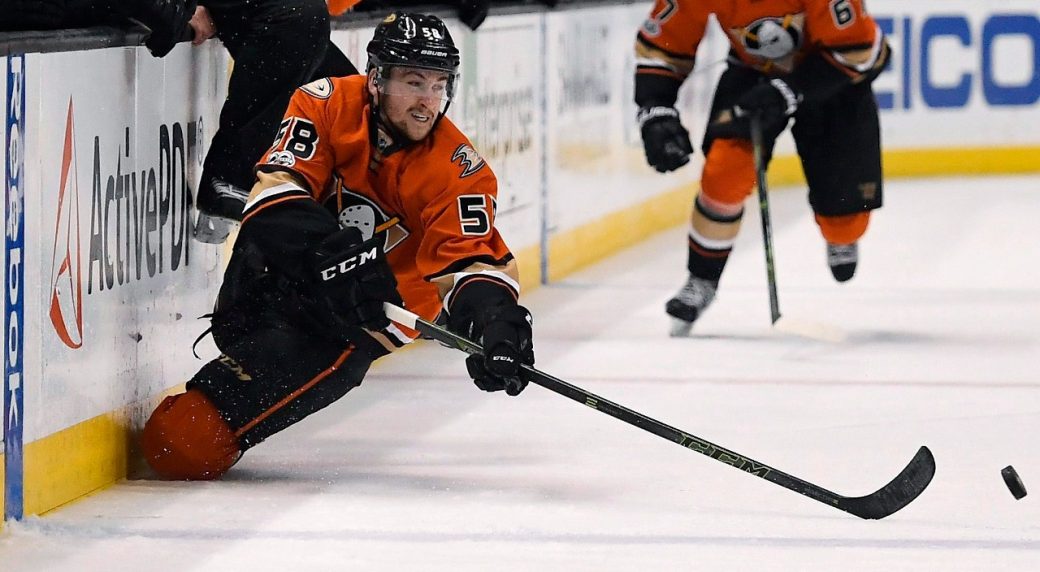 NASHVILLE, Tennessee — According to police, former NHL player Nicolas Kerdiles perished in a motorbike accident in Nashville on Saturday. He was 29 years old.
According to the Metro Nashville Police Department, the former Anaheim Ducks player drove his motorbike through a stop sign early Saturday morning and collided with the driver's side of an SUV. The SUV's driver promptly stopped, and there were no signs of impairment in either driver, police added.
At the Vanderbilt University Medical Centre, Kerdiles passed away. Police do not anticipate any prosecution about the collision.
He was drafted by the Ducks in 2012, and he spent two seasons with the club, appearing in three games during the 2016-17 and 2017-18 seasons. He was transferred to the Winnipeg Jets in 2018 after playing for the Manitoba Moose of the American Hockey League. Recently, he had worked in Nashville's real estate industry.

According to police, former NHL player Nicolas Kerdiles perished in a motorbike accident in Nashville on Saturday. He was 29 years old.
Saturday, the Ducks posted on social media, "We're devastated to hear the news about Nic." In 2017, Nic, a native of Irvine, became the first player from Orange County to compete for the Ducks. Our sincere thoughts and condolences go out to his family and loved ones."
USA Hockey, the sport's national governing authority, posted on social media that it was "heartbroken" to learn of Kerdiles' passing. Kerdiles helped Team USA's under-18 squad capture two gold medals at the International Ice Hockey Federation U18 World Championship.
He played college hockey for the University of Wisconsin, which posted on social media about his "great spirit as part of our Badger family."
Savannah Chrisley, known for her role on "Chrisley Knows Best," was formerly engaged to Kerdiles. In 2020, the couple parted up. On Saturday, Chrisley posted about Kerdiles' death on social media, stating, "I miss you and I love you."
Chrisley posted, "We loved fiercely… and I can't wait to ride bikes along the beaches of heaven with you one day."
SOURCE – (AP)