YouTube CEO Steps Down in 2023, Severing Longtime Ties To Google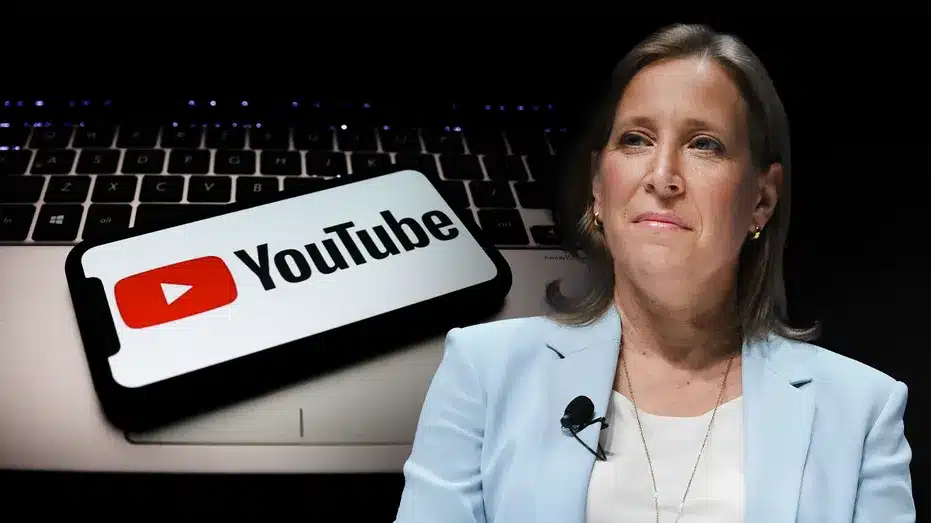 Susan Wojcicki is stepping down as CEO of YouTube after nine years in charge of the video site that has changed entertainment, culture, and politics. Wojcicki has worked for Google for a long time and was a big part of how the company started.
Wojcicki, 54, stated in an email to YouTube employees that were made public on Thursday that she is leaving to "start a new chapter focused on my family, health, and personal projects I'm passionate about." She didn't go into detail about her plans.
Neal Mohan, who has worked closely with Wojcicki for years, will take over as CEO of YouTube.
Wojcicki will be remembered as Google's first landlord, despite becoming one of the most respected female executives in the male-dominated tech industry.

Youtube And Google Have Had A close Partnership For Years.
Soon after Larry Page and Sergey Brin turned their search engine into a business in 1998, Wojcicki rented the garage of her Menlo Park, California, home to them for $1,700 per month.
Page and Brin, 25 at the time, spent five months refining their search engine in Wojcicki's garage before moving Google into a more formal office and later convincing their former landlord to work for them.
"It would be one of the best decisions of my life," Wojcicki wrote in her departure announcement.
Google purchased Wojcicki's house in 2006 to memorialize the origins of a company now valued at $1.2 trillion. Brin married Wojcicki's sister, Anne, in 2007 and became her brother-in-law at Google. Brin and his wife, Anne Wojcicki, divorced in 2015.
Wojcicki's departure comes at a hard time for YouTube, which Google bought for $1.65 billion in 2006 from a strange video site that was getting a lot of complaints about copyright violations. The all-stock transaction was valued at $1.76 billion when it closed.
Although Google was chastised initially for paying so much for a video service with an uncertain future, it was a steal. In addition to becoming a cultural phenomenon with billions of viewers, YouTube has become a financial success, with ad revenue totaling $29 billion last year. That was up from $8 billion in annual ad revenue in 2017, when Google's corporate parent, Alphabet Inc., began disclosing YouTube's financial revenue.

Youtube Ad Revenue Has Been Falling For Months
However, YouTube's ad revenue fell 5% year on year in the final six months of last year, marking the video service's first sustained decline since Alphabet revealed its financial details. Analysts are concerned that the slump will continue this year, which is one of the reasons Alphabet's stock price has dropped 11% since its most recent quarterly report two weeks ago.
Wojcicki is leaving just days before the United States Supreme Court hears oral arguments in a case that threatens YouTube's freewheeling style, which has long been one of its biggest advantages.
The lawsuit stems from the 2015 death of an American woman in Paris during an Islamic State attack, which prompted the victim's family to file a lawsuit alleging that YouTube's algorithms aided the terror group's recruitment. Experts say that if the court rules that tech companies can be held liable for content posted on their websites, the consequences could destroy YouTube and shake up the entire internet.
This is because, under US law, internet service providers are generally immune from liability for the content that users post on their networks. Section 230 of the 1996 Communications Decency Act, part of a larger telecom law, provides a legal "safe harbor" for internet companies, which YouTube co-founders Chad Hurley and Steve Chen saw as an opportunity to launch a video site to "broadcast yourself."
SOURCE – (AP)
Thousands Of People Are Waiting To Watch The GTA 6 Trailer 24 Hours Before Launch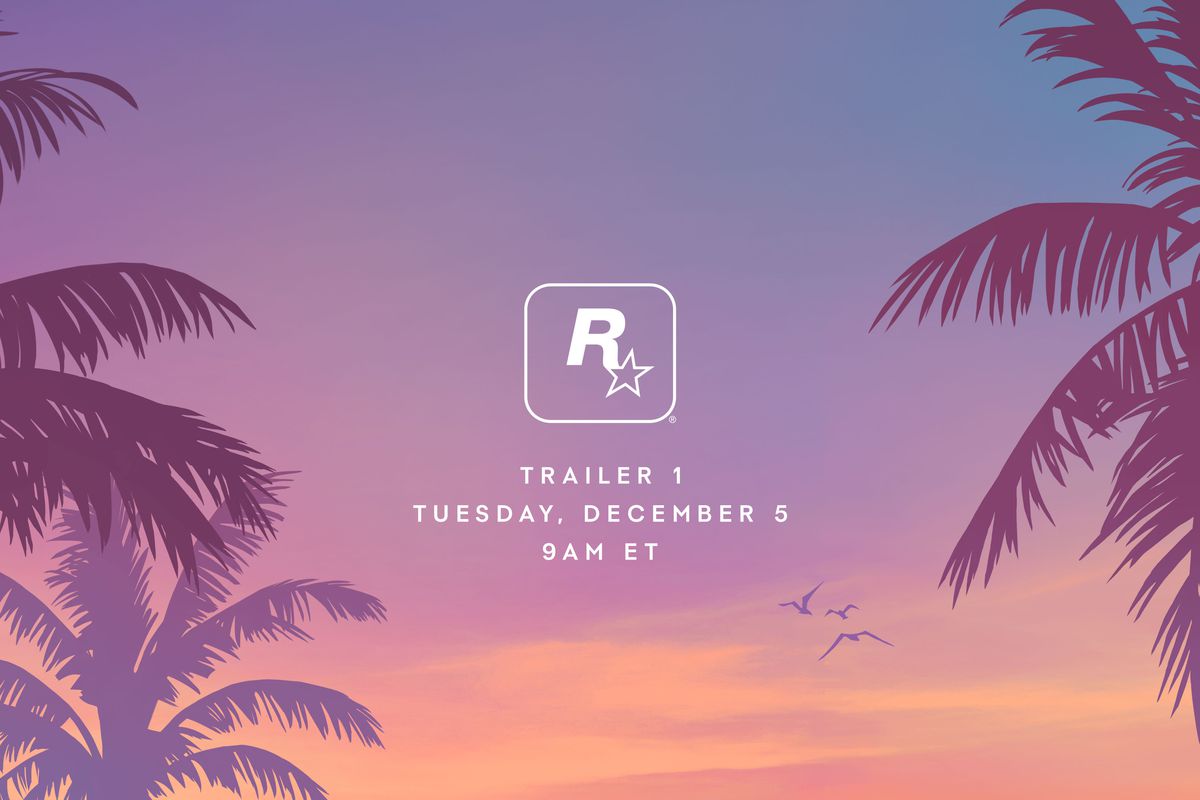 GTA 6 ANNOUNCEMENT: Will the Grand Theft Auto 6 trailer smash viewing records? Given the huge interest even now, 24 hours before it's scheduled to go live, it appears feasible.
Rockstar Games has released a video premiere for "Trailer 1" on YouTube, which includes a countdown to the game's release on December 5 at 6 a.m. Pacific / 9 a.m. Eastern / 2 p.m. UK.
However, astute watchers observed the GTA 6 Trailer 1 length was released to expose a YouTube flaw. View the mobile video preview while unsubscribing from the Rockstar Games channel using the YouTube app's search. Notice the "upcoming" tag on the bottom right; the runtime should appear over it.
There might be some spoilers ahead!

Tens Of Thousands Of People Are Already Waiting To Watch The GTA 6 Trailer
The GTA 6 Trailer 1 lasts one minute and 31 seconds. That should give you plenty of time to look at the game. We'll even get a release date and platform information.
Surprisingly, tens of thousands have already lined up to watch Trailer 1. At the time of writing, about 24 hours before launch, 43,172 individuals were waiting to witness what could be the largest video game trailer of all time.
If you want to join in on the fun, roughly 2,000 people are watching IGN's own GTA 6 trailer countdown and actively chatting right now.
When Rockstar announced a December release date for the GTA 6 trailer in November, it added, "We are very excited to let you know that in early December, we will release the first trailer for the next Grand Theft Auto." We look forward to sharing these experiences with you all for many years.
"We have had the opportunity to create games we are truly passionate about thanks to the incredible support of our players worldwide — none of this would be possible without you, and we are so grateful to all of you for sharing this journey with us."

Tens Of Thousands Of People Are Already Waiting To Watch The GTA 6 Trailer
"In 1998, Rockstar Games was founded on the idea that video games could come to be as essential to culture as any other form of entertainment, and we hope that we have created games you love in our efforts to be part of that evolution."With anticipation at an all-time high, IGN reports that Rockstar appears to have revealed the GTA 6 Trailer 1 release date on a GTA Online T-shirt sold nearly a year ago.
GTA 6 has been rumored since the release of Grand Theft Auto 5 a little more than a decade ago. It was mentioned in passing in a 2020 Kotaku article on Rockstar's efforts to combat crunch culture at the company, and it was confirmed in a press release in 2022, with the studio stating that development was "well underway." Later that year, in-development footage from the game was leaked in a large breach, leading to the arrest of a British teenage hacker in connection with the crime.
Since early in 2023, when publisher Take-Two Interactive expected large financial gains in that fiscal year that would be difficult to achieve without the boost from the enormously profitable series, a release window between April 2024 and March 2025 has been speculated.

Tens Of Thousands Of People Are Already Waiting To Watch The GTA 6 Trailer
"GTA 6" is the next installment in the Grand Theft Auto series. Rockstar Games are developing it, and it is highly anticipated by gamers all around the world. The game is expected to have a large open environment, intense gameplay, and cutting-edge graphics.
While there are few specifics about the game, rumors say it will be set in a fictionalized depiction of a modern-day metropolis. "GTA 6" has garnered great enthusiasm and intrigue among fans and the gaming world as one of the most anticipated releases in the gaming industry.
SOURCE (IGN)
Tesla's Cybertruck Hits The Market With A Higher Price Tag And Plenty Of Challenges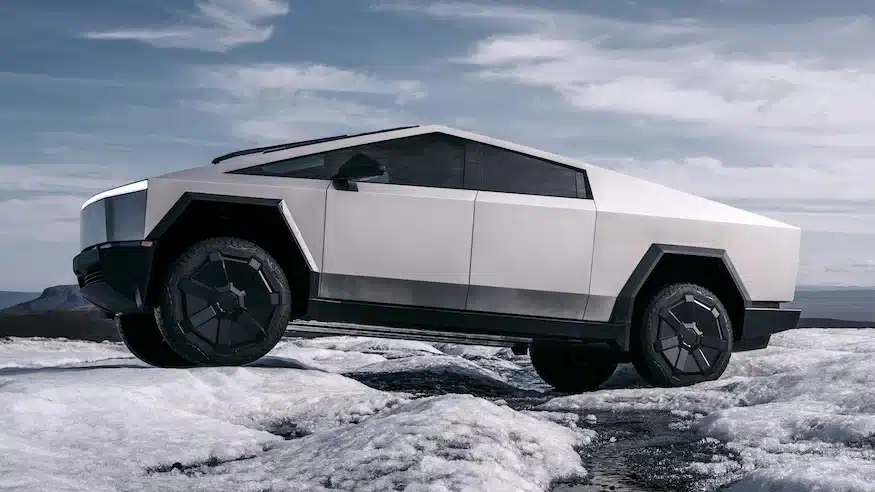 Tesla CEO Elon Musk presided over the company's long-awaited Cybertruck delivery, which was first shown four years ago. While there was little new information since the original presentation, Tesla's website was updated with a new price.
The event had the typical Musk flash, with lofty predictions about "the future" and visuals of Cybertrucks traveling across the ice, but it offered very little new information. Even the price on Tesla's website, which required a $250 deposit to place an order, did not contain standard car-buying experiences, such as selecting options. There was no mention of practicalities like front trunk capacity or anything beyond the company's current estimate of a 250-mile range.
However, the website did mention that the top-of-the-line model would be known as the "Cyberbeast."
The Tesla Cybertruck starts at $60,990 before federal tax credits, over $20,000 more than the base model initially proposed at the vehicle's introduction in 2019. The business originally stated that the Cybertruck would cost less than $40,000, but a pandemic and subsequent severe inflation prompted the corporation to change its mind.
Even then, it would only be "available in 2025," according to the Tesla website.
If you want one in 2024, expect to pay about $80,000.
By itself, the Cybertruck enters an electric vehicle market packed with vehicles in the same price range. It's not only pickups but also SUVs. It's an issue that's already dampening sales of some electric vehicles, particularly in the luxury market, as automakers struggle to establish their electric production processes.
He also bragged about the Cybertruck's "sports-car-like" capability, showing a video of it hauling a Porsche 911 on a trailer while racing a Porsche 911 down a drag strip. Honestly, Porsche 911 sports cars aren't sold on raw acceleration. Of course, neither is a pickup truck, so it's unclear how big of a selling point that will be.

Tesla's Cybertruck Hits The Market With A Higher Price Tag And Plenty Of Challenges
However, Tesla's website only shows that acceleration figure for the Cyberbeast version of the truck, which costs over $100,000. The truck's 11,000-pound towing capacity also noted in the presentation, is shown exclusively in the $80,000 or $100,000 all-wheel-drive variants.
According to Brian Moody, executive editor of Kelley Blue Book, the truck's price range may be fine compared to other high-end trucks on the market. The pricing range that Tesla can provide is limited.
"Because Tesla has basically one version of the truck with some minor modifications, they don't have the advantage of having a very low-price truck as well as a very high and heavy-duty, super-capable truck," Moody wrote in an e-mail.
According to Wedbush Securities analyst Dan Ives, who is bullish on Tesla, the business has around 2 million bookings for the Cybertruck. He predicted that just 30% to 40% of those reservations would be turned into sales. The larger issue may be the production issues that Musk says the firm is experiencing as it attempts to ramp up vehicle manufacturing, especially with competition from electric pickups from Ford, GM, and Rivian.
"It's a Herculean task to ramp production, but Tesla has been here before," he said, referring to prior product launches such as the Model 3 sedan. However, he warned that "it's a much more complex market for them to navigate."
The Cybertruck, which resembled a high-end kitchen appliance when it was initially shown in 2019, looked like nothing else on the road, and it still does. The purpose of its strange, angular all-metal appearance was to stand out: Musk sought to make a statement with something that wasn't just another large truck.
However, the Cybertruck's qualities, such as power and range, do not stand out. The market has transformed during Tesla's development and delays over the last four years. Even before the first one rolls into a customer's driveway, Tesla's flashy new pickup is significantly more ordinary beneath its gleaming veneer.
Electric motors can give a lot of towing and hauling power, and the truck's basic size allows for many batteries and a long range. Tesla is one of many automakers to recognize this opportunity.

Even then, it would only be "available in 2025," according to the Tesla website.
Ford began selling the F-150 Lightning electric pickup truck four years ago, and Rivian R1T pickups have become familiar sights on American roadways. General Motors just began manufacture of the Chevrolet Silverado EV electric truck. Stellantis' Ram 1500 Rev electric vehicle will also be available in late 2024.
This isn't the same setting as it was four years ago, and the Cybertruck's capabilities don't look as impressive as they did. Many of these other trucks have capabilities that rival, and in some cases even outperform, Tesla's.
Musk has also frequently stated how tough it is to construct the Cybertruck due to its unconventional design.
The truck is built of unpainted stainless steel, a material not commonly utilized for cars since the durability of the material that Musk has touted makes it difficult to build with and fix. The massive stamping machines commonly employed in auto manufacturing to quickly bend metal into shape struggle with stainless steel.
It also features a unibody construction rather than a separate body and chassis like most large pickups. Unibody structure is common in crossover SUVs and compact, light pickups such as the Ford Maverick. Body-on-frame designs are commonly used for heavy-duty vehicles due to their strength and flexibility for towing huge loads.
"There will be enormous challenges in reaching volume production with the Cybertuck and making the Cybertruck cash flow positive," Musk remarked recently during an investor call.

Musk has also frequently stated how tough it is to construct the Cybertruck due to its unconventional design.
The Cybertruck's total size could be an advantage. According to Tesla, the Cybertruck is less than 19 feet long, slightly shorter than conventional full-size trucks. However, Tesla boasts that its cargo bed, at over six feet long, is slightly longer than typical.
However, the Cybertruck may forego front storage in exchange for its small body length. It lacks the extended hood of other pickups, notably electric pickups from Ford and GM. This could imply that the Tesla has less "frunk" – or front trunk – space. Ample functional front room, in particular, has been a major selling factor for the Ford truck.
The wedge shape of the vehicle, where the sides of the cargo bed meet the roof, may also make access to the bed from the sides difficult. Pickup drivers frequently reach over the sides to load and unload objects close to the cab.
The payload capacity of the Cybertruck, or the amount of weight it can carry in its cargo bed, is also slightly higher than competitors currently in production. The Ford F-150 Lightning can tow up to 2,200 pounds. However, the Ram 1500 Rev will be able to haul up to 2,700 pounds, which is more than the Cybertruck.
SOURCE – (BBC)
Google And Canada Reach Deal To Avert News Ban Over Online News Act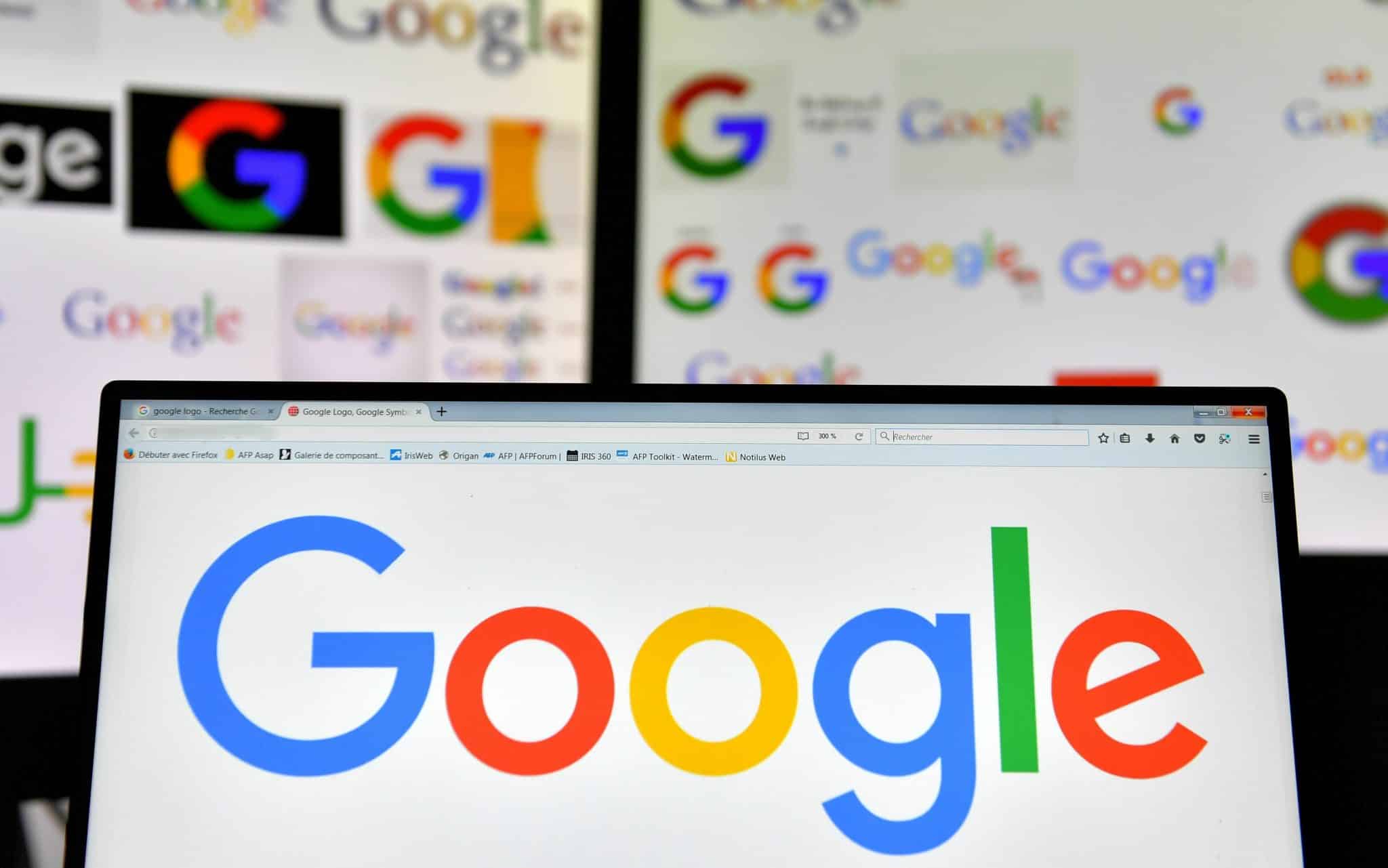 Google has agreed with Canada to avoid a news embargo caused by a law requiring tech companies to pay for news content.
In reaction to the Online News Act, which goes into force on December 19, Google promised to remove links to Canadian news.
As a result of the law, social media company Meta has already blocked news on its sites.
The agreement came after months of negotiations between Google and Canada.
The law mandates Google and Meta, the owners of Facebook and Instagram, to establish payment deals with news providers.

Google And Canada Reach Deal To Avert News Ban Over Online News Act
The arrangement unveiled on Wednesday requires Google to pay news outlets C$100 million (£58 million, $74 million) per year, linked to inflation.
The funds will be utilized for "a wide range of news businesses across the country, including independent news businesses and those from Indigenous and official-language minority communities," according to an announcement made by Canadian Heritage Minister Pascale St-Onge on Wednesday.
According to the announcement, Google will pay a "single collective" to distribute the monies to eligible news organizations "based on the number of full-time equivalent journalists employed by those businesses."
"A sustainable news ecosystem is good for everyone," Ms St-Onge said, adding that newsroom closures and layoffs put "the health of the Canadian news industry at risk."

Google And Canada Reach Deal To Avert News Ban Over Online News Act
When Canada's Online News Act was passed this summer, it was met with anger from tech corporations, while many media groups applauded it as a positive step toward market fairness.
Google called the plan "unworkable" and said it sought a "path forward" with the government.
"This unprecedented decision to put a price on links breaks the way the web and search engines work," the business claimed in a blog post.
On August 1, Meta began blocking Canadian news material on Facebook and Instagram. When people try to read news on those platforms, they get notices claiming they can't see the information in Canada or that no posts are available.
According to one estimate, news organizations might have earned up to C$329 million ($248 million; £196 million) per year from digital platforms due to the law's enactment.
In reaction to a similar rule, Australian users were barred from posting or reading news on Facebook in 2021.

Google And Canada Reach Deal To Avert News Ban Over Online News Act
Australian MPs changed the law after Meta temporarily barred Australian users from sharing or watching news on its services.
When the adjustments were implemented, the blackout ended, and Google and Meta have subsequently struck more than 30 arrangements with Australian media firms.
The Canadian government has proposed a new law that would allow news organizations to negotiate payment with tech companies for reusing their content. This move is similar to Australia's recent news media bargaining code, which requires tech giants like Google and Facebook to pay for news content.
If passed, this law could have significant implications for the relationship between news publishers and digital platforms, potentially reshaping the digital news landscape in Canada.
SOURCE – (BBC)