Amazon To Pay $31 Million In Privacy Violation Penalties For Alexa Voice Assistant And Ring Camera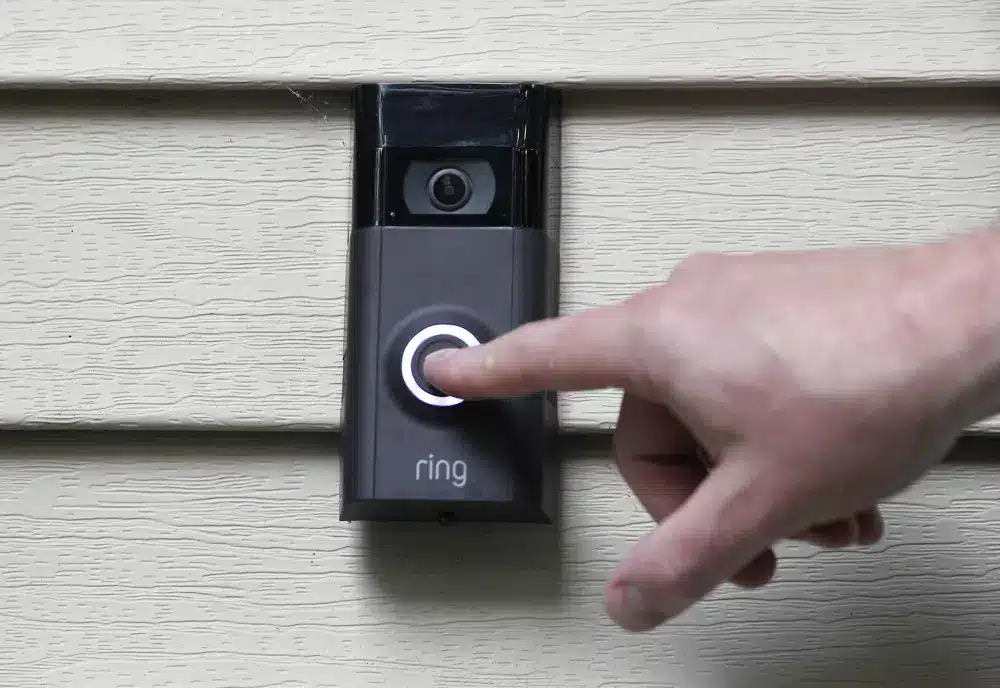 Washington, D.C. Amazon has agreed to settle charges from the Federal Trade Commission that it violated a statute protecting children's privacy and misled parents by retaining for years the voice and location data of children recorded by its well-known Alexa voice assistant by paying a $25 million civil penalty.
In a separate agreement, the business acknowledged that its doorbell camera Ring may have violated customers' privacy and agreed to pay them $5.8 million in refunds.
The Alexa-related action requires Amazon to revise its data deletion procedures and implement tougher, more lucid privacy controls. Additionally, it requires the tech giant to remove certain information gathered by its web-connected personal assistant, which users use to do everything from playing games and queueing up music to checking the weather.
Samuel Levine, the FCT's director of consumer protection, said in a statement that Amazon's history of misleading parents, retaining children's recordings indefinitely, and disobeying deletion orders infringed on COPPA (the Child Online Privacy Protection Act) and compromised privacy for money. The 1998 law was created to protect kids from the dangers of the internet.
According to a statement by FTC Commissioner Alvaro Bedoya, "when parents asked Amazon to delete their kids' Alexa voice data, the company did not delete all of it."
The organization mandated that specific voice and geolocation data, as well as dormant child accounts, be deleted by the corporation.

Amazon has agreed to settle charges from the Federal Trade Commission that it violated a statute protecting children's privacy.
According to Bedoya, Amazon stored the children's data to improve the voice recognition algorithm that powers Alexa, the artificial intelligence that runs Echo and other smart speakers. According to him, the FTC case sends a message to other tech firms that are "sprinting to do the same" in the face of intense competition when creating AI datasets.
The father of two young children, Bedoya, stated on Twitter that "nothing is more visceral to a parent than the sound of their child's voice."
More than half a billion Alexa-enabled gadgets have been sold internationally, according to Amazon, which also said that usage of the service rose 35% in 2016.
According to the FTC, in the Ring case, Amazon's subsidiary for home security cameras gave employees and contractors access to customers' private recordings and used insufficient security procedures that enabled hackers to take over certain accounts.
Many of the FTC's claims of violations against California-based Ring's operations date before Amazon's 2018 acquisition of the company. The ring is compelled by the FTC's decision to pay $5.8 million, which will be used for consumer refunds.

Amazon denied breaking the law and disagreed with the FTC's allegations on Alexa and Ring. Nevertheless, it stated that the agreements "put these matters behind us."
The Seattle-based business claimed that its "devices and services are built to protect customers' privacy and to give customers control over their experience."
The proposed order forbids Amazon from using deleted voice and geolocation data to develop or enhance any data products, in addition to the penalty in the Alexa case. Amazon must also develop a privacy program for using geolocation data by the court's judgment.
Federal judges must approve the proposed orders.
The FTC commissioners unanimously made the decision to charge Amazon in both cases.
SOURCE – (AP)
Thousands Of People Are Waiting To Watch The GTA 6 Trailer 24 Hours Before Launch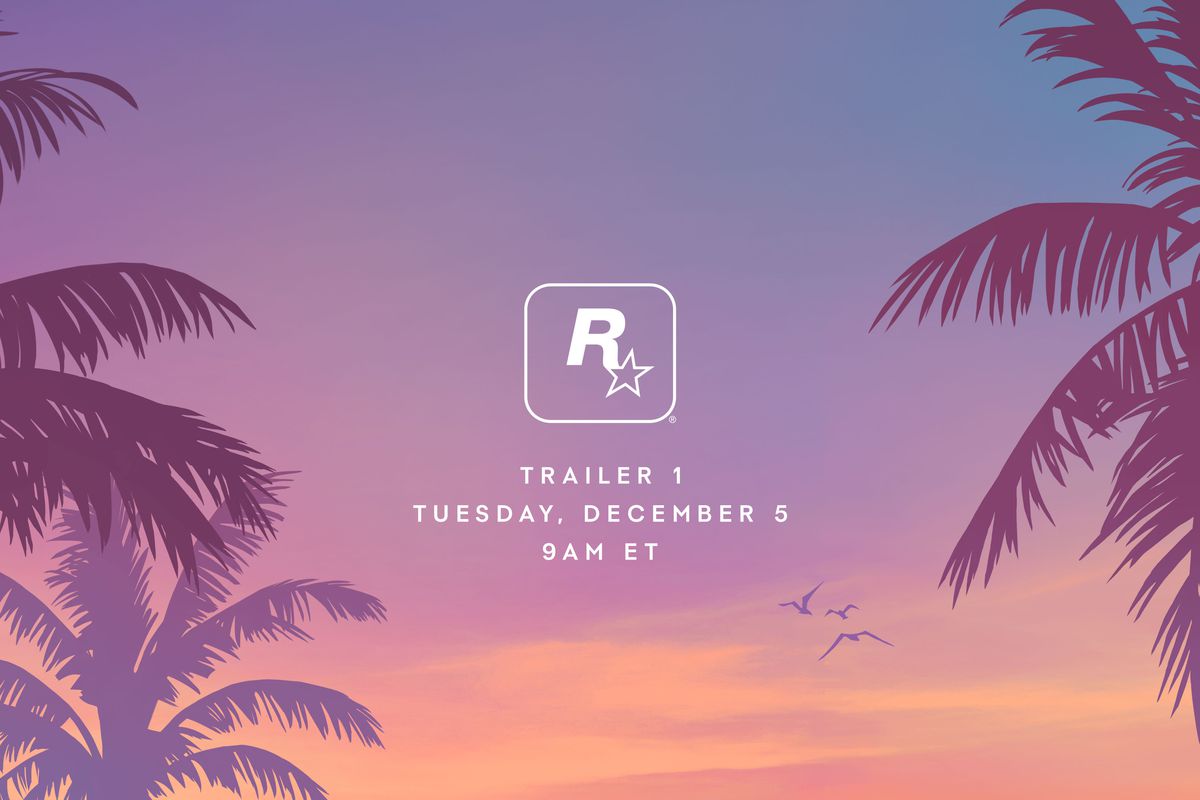 GTA 6 ANNOUNCEMENT: Will the Grand Theft Auto 6 trailer smash viewing records? Given the huge interest even now, 24 hours before it's scheduled to go live, it appears feasible.
Rockstar Games has released a video premiere for "Trailer 1" on YouTube, which includes a countdown to the game's release on December 5 at 6 a.m. Pacific / 9 a.m. Eastern / 2 p.m. UK.
However, astute watchers observed the GTA 6 Trailer 1 length was released to expose a YouTube flaw. View the mobile video preview while unsubscribing from the Rockstar Games channel using the YouTube app's search. Notice the "upcoming" tag on the bottom right; the runtime should appear over it.
There might be some spoilers ahead!

Tens Of Thousands Of People Are Already Waiting To Watch The GTA 6 Trailer
The GTA 6 Trailer 1 lasts one minute and 31 seconds. That should give you plenty of time to look at the game. We'll even get a release date and platform information.
Surprisingly, tens of thousands have already lined up to watch Trailer 1. At the time of writing, about 24 hours before launch, 43,172 individuals were waiting to witness what could be the largest video game trailer of all time.
If you want to join in on the fun, roughly 2,000 people are watching IGN's own GTA 6 trailer countdown and actively chatting right now.
When Rockstar announced a December release date for the GTA 6 trailer in November, it added, "We are very excited to let you know that in early December, we will release the first trailer for the next Grand Theft Auto." We look forward to sharing these experiences with you all for many years.
"We have had the opportunity to create games we are truly passionate about thanks to the incredible support of our players worldwide — none of this would be possible without you, and we are so grateful to all of you for sharing this journey with us."

Tens Of Thousands Of People Are Already Waiting To Watch The GTA 6 Trailer
"In 1998, Rockstar Games was founded on the idea that video games could come to be as essential to culture as any other form of entertainment, and we hope that we have created games you love in our efforts to be part of that evolution."With anticipation at an all-time high, IGN reports that Rockstar appears to have revealed the GTA 6 Trailer 1 release date on a GTA Online T-shirt sold nearly a year ago.
GTA 6 has been rumored since the release of Grand Theft Auto 5 a little more than a decade ago. It was mentioned in passing in a 2020 Kotaku article on Rockstar's efforts to combat crunch culture at the company, and it was confirmed in a press release in 2022, with the studio stating that development was "well underway." Later that year, in-development footage from the game was leaked in a large breach, leading to the arrest of a British teenage hacker in connection with the crime.
Since early in 2023, when publisher Take-Two Interactive expected large financial gains in that fiscal year that would be difficult to achieve without the boost from the enormously profitable series, a release window between April 2024 and March 2025 has been speculated.

Tens Of Thousands Of People Are Already Waiting To Watch The GTA 6 Trailer
"GTA 6" is the next installment in the Grand Theft Auto series. Rockstar Games are developing it, and it is highly anticipated by gamers all around the world. The game is expected to have a large open environment, intense gameplay, and cutting-edge graphics.
While there are few specifics about the game, rumors say it will be set in a fictionalized depiction of a modern-day metropolis. "GTA 6" has garnered great enthusiasm and intrigue among fans and the gaming world as one of the most anticipated releases in the gaming industry.
SOURCE (IGN)
Google And Canada Reach Deal To Avert News Ban Over Online News Act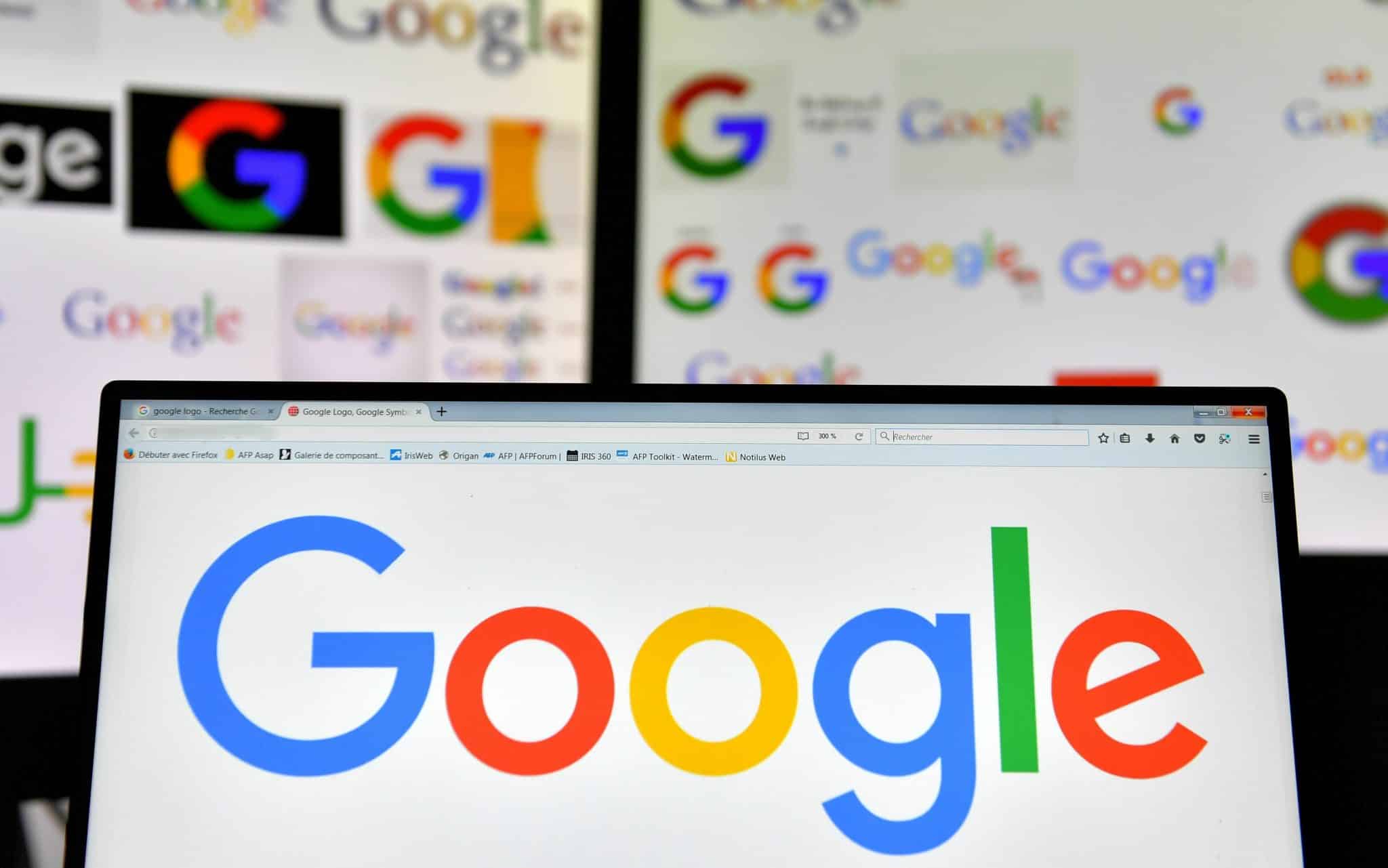 Google has agreed with Canada to avoid a news embargo caused by a law requiring tech companies to pay for news content.
In reaction to the Online News Act, which goes into force on December 19, Google promised to remove links to Canadian news.
As a result of the law, social media company Meta has already blocked news on its sites.
The agreement came after months of negotiations between Google and Canada.
The law mandates Google and Meta, the owners of Facebook and Instagram, to establish payment deals with news providers.

Google And Canada Reach Deal To Avert News Ban Over Online News Act
The arrangement unveiled on Wednesday requires Google to pay news outlets C$100 million (£58 million, $74 million) per year, linked to inflation.
The funds will be utilized for "a wide range of news businesses across the country, including independent news businesses and those from Indigenous and official-language minority communities," according to an announcement made by Canadian Heritage Minister Pascale St-Onge on Wednesday.
According to the announcement, Google will pay a "single collective" to distribute the monies to eligible news organizations "based on the number of full-time equivalent journalists employed by those businesses."
"A sustainable news ecosystem is good for everyone," Ms St-Onge said, adding that newsroom closures and layoffs put "the health of the Canadian news industry at risk."

Google And Canada Reach Deal To Avert News Ban Over Online News Act
When Canada's Online News Act was passed this summer, it was met with anger from tech corporations, while many media groups applauded it as a positive step toward market fairness.
Google called the plan "unworkable" and said it sought a "path forward" with the government.
"This unprecedented decision to put a price on links breaks the way the web and search engines work," the business claimed in a blog post.
On August 1, Meta began blocking Canadian news material on Facebook and Instagram. When people try to read news on those platforms, they get notices claiming they can't see the information in Canada or that no posts are available.
According to one estimate, news organizations might have earned up to C$329 million ($248 million; £196 million) per year from digital platforms due to the law's enactment.
In reaction to a similar rule, Australian users were barred from posting or reading news on Facebook in 2021.

Google And Canada Reach Deal To Avert News Ban Over Online News Act
Australian MPs changed the law after Meta temporarily barred Australian users from sharing or watching news on its services.
When the adjustments were implemented, the blackout ended, and Google and Meta have subsequently struck more than 30 arrangements with Australian media firms.
The Canadian government has proposed a new law that would allow news organizations to negotiate payment with tech companies for reusing their content. This move is similar to Australia's recent news media bargaining code, which requires tech giants like Google and Facebook to pay for news content.
If passed, this law could have significant implications for the relationship between news publishers and digital platforms, potentially reshaping the digital news landscape in Canada.
SOURCE – (BBC)
'Fortnite' Says 7% Of All Skins Are Age-Restricted For Some Maps, For Now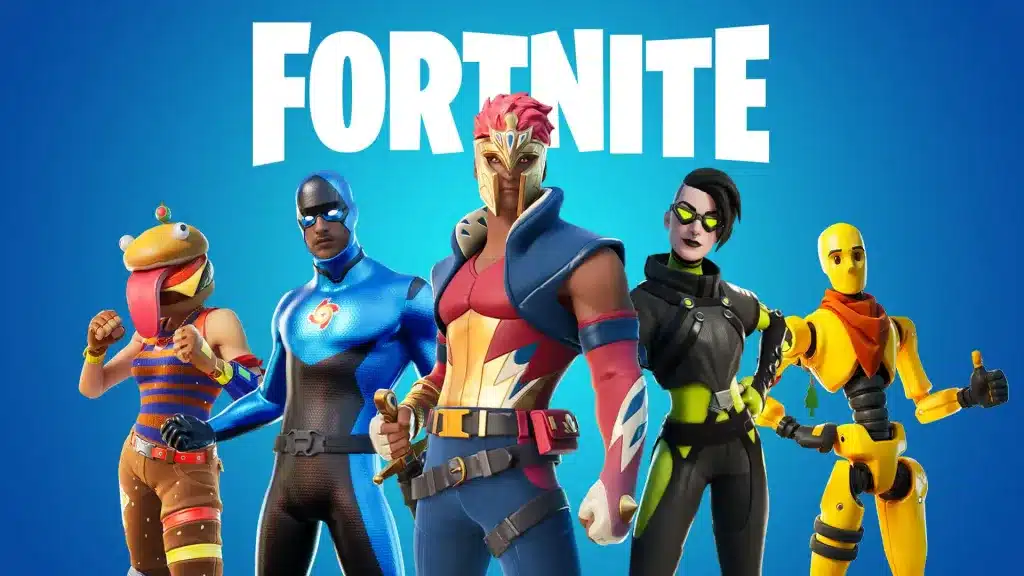 The Fortnite community has been in a frenzy since Epic upgraded the game on Thursday to incorporate a new "age rating" function for its cosmetics. The change bans the use of certain skins and cosmetics in Fortnite Creative maps that are not rated for ages 10 and up.
It's a tremendously unpopular move based on what's been chosen for age-gating, and players are complaining that they paid dozens or hundreds of dollars for several skins that can no longer be utilized across the full game, with some areas being off-limits.
New skins now state whether they are age-restricted before purchase, but these older ones are not, and users must now go through their libraries to find out what is prohibited.
Epic has issued an official statement on the matter, claiming that 7% of Fortnite skins now have an age restriction, which is significant given the game's large number of skins.

'Fortnite' Says 7% Of All Skins Are Age-Restricted For Some Maps, For Now
They also stated that in 2024, they would work on a mechanism to make these skins "acceptable" for the E-for-Everyone rated maps, but when I inquired, they stated that this would not be achievable for all cosmetics.
What exactly has been prohibited here? There appear to be two major sorts of restrictions depending on two specific elements:
The first is guns or gun-related elements. If the skin has a pistol in a holster connected to it or even grenades or ammo clips in a belt, it is age-restricted.
Many have pointed out the obvious irony of this, given that Fortnite is a Teen-rated game based upon killing each other with dozens and dozens of different weaponry in the battle royale map. But Epic wants to carve aside a gun-free version of Creative, which means you can't use your paid-for skins there if there's even a pistol on their hip.

'Fortnite' Says 7% Of All Skins Are Age-Restricted For Some Maps, For Now
Epic has even gone so far as to modify the loading screens and even the game's emblem to show people without guns.
The second category is more nebulous, which I would mostly describe as "scary things." This category of skins and cosmetics is not "armed" but too intense for children under ten. This includes a strange-looking monkey robot back bling I possess, a Midas spray, a scary main game character, and a Venom skin.
The Venom example is interesting since it demonstrates no restrictions depending on the nature of the IP source material. Venom is "too scary," but he appears in a Teen-rated Spider-Man game and PG-13 films. Meanwhile, Michael Myers, Kratos, and Omni-Man are all safe despite their violent franchises.
One more minor category might simply be named "I have no idea." I'm attempting to figure out why Epic has age-restricted my mining equipment: only two knives, but not axes, swords, scythes, cleavers, or even single knives (Michael Myers' butcher knife).

'Fortnite' Says 7% Of All Skins Are Age-Restricted For Some Maps, For Now
For some of these, you can guess what the "fix" will be: permanently removing gun holsters and ammo belts from characters or when they log onto age-restricted maps. Some of these, however, are unchangeable. For example, I doubt you'll put a symbiote cheerful face on Venom.
The move has been condemned as being out of touch with the community, which is fighting the "Roblox-ification" of Fortnite.
Once again, this appears to be an attempt by Tim Sweeney to promote his metaverse goals by making big portions of Fortnite Creative "all ages" friendly, which means no guns and no terrifying faces.
Given how set in their views Epic is about everything, it does not appear likely that they will change their minds. Their update to begin un-age-restricting cosmetics through changes will begin in 2024, but it's a significant question whether all of these skins should be eligible for refunds, given this unforeseen change that restricts their use.
SOURCE – (Forbes)