Biden Sell's Off Emergency Oil Reserves Ahead of Nov 8 Elections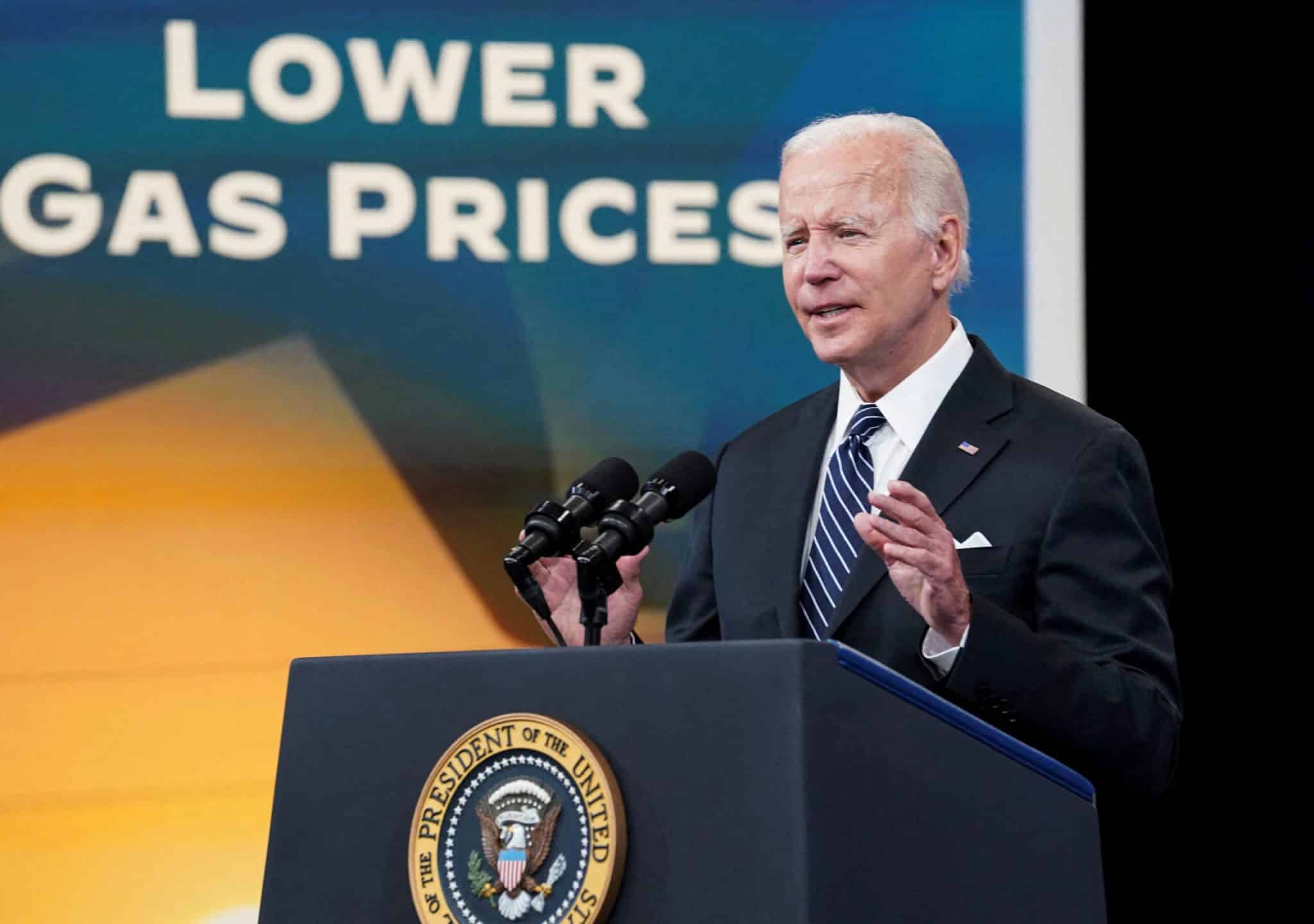 On Wednesday, U.S. President Joe Biden announced a plan to sell off the remainder of his pre-release from the U.S. emergency oil reserve by the end of 2022 and begin replenishing the stockpile to reduce high gasoline prices ahead of the Nov. 8 midterm elections.
Biden's goal is to increase supply sufficiently to prevent near-term oil price rises that would penalize Americans and reassure U.S. drillers that the U.S. government would enter the oil market as a buyer if prices fall too low.
He said 15 million barrels of oil would be offered from the emergency Oil Reserve as part of a record 180 million barrel release that began in May and that the U.S. is ready to tap supplies again early next year to keep prices under control.
"It's what we're calling a prepare and release plan," Joe Biden said at a White House event. "This enables us to respond rapidly to world events and avert oil price rises."
Joe Biden's use of the federal government's Oil reserves to manage oil price surges and attempts to enhance U.S. output demonstrate how the Ukraine crisis and inflation have altered the policies of a president who campaigned to reduce the country's reliance on the fossil fuel industry.
The White House felt an increased sense of urgency after the Saudi-led Organization of Petroleum Exporting Countries irritated Biden, sided with Russia and agreed to a production cut, prompting Biden to remark that the US-Saudi relationship has to be revalued.
"With today's statement, we're going to continue to stabilize markets and lower prices at a time when other countries' actions have produced such instability," Biden said.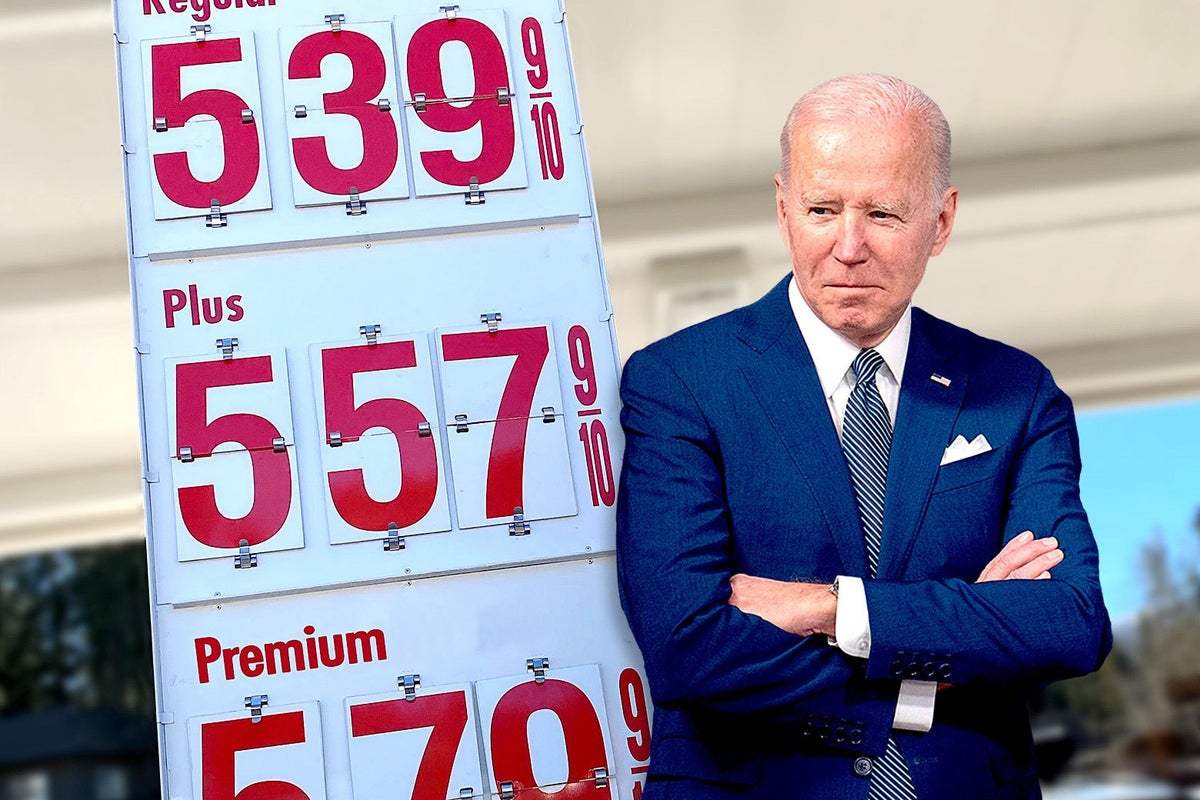 Biden blamed rising crude and gasoline costs on Russian President Vladimir Putin's invasion of Ukraine, adding that prices had plummeted 30% from their peak earlier this year.
He also reminded U.S. energy corporations, gasoline merchants, and refiners to stop using record profits to buy back stock and instead invest in production.
Prices aren't lowering fast enough, he claims.
"Families are hurting," he says, and rising gasoline prices strain their finances.
Faced with criticism from Republicans who claim he is using the SPR for political reasons rather than an emergency, the president also stated that the nation's stockpiles would be replenished in the coming years.
He stated that his goal is to replenish supplies when U.S. crude is about $70 per barrel, a price he believes will allow firms to profit while still being a good value for taxpayers. On Wednesday, the U.S. benchmark was around $85 per barrel.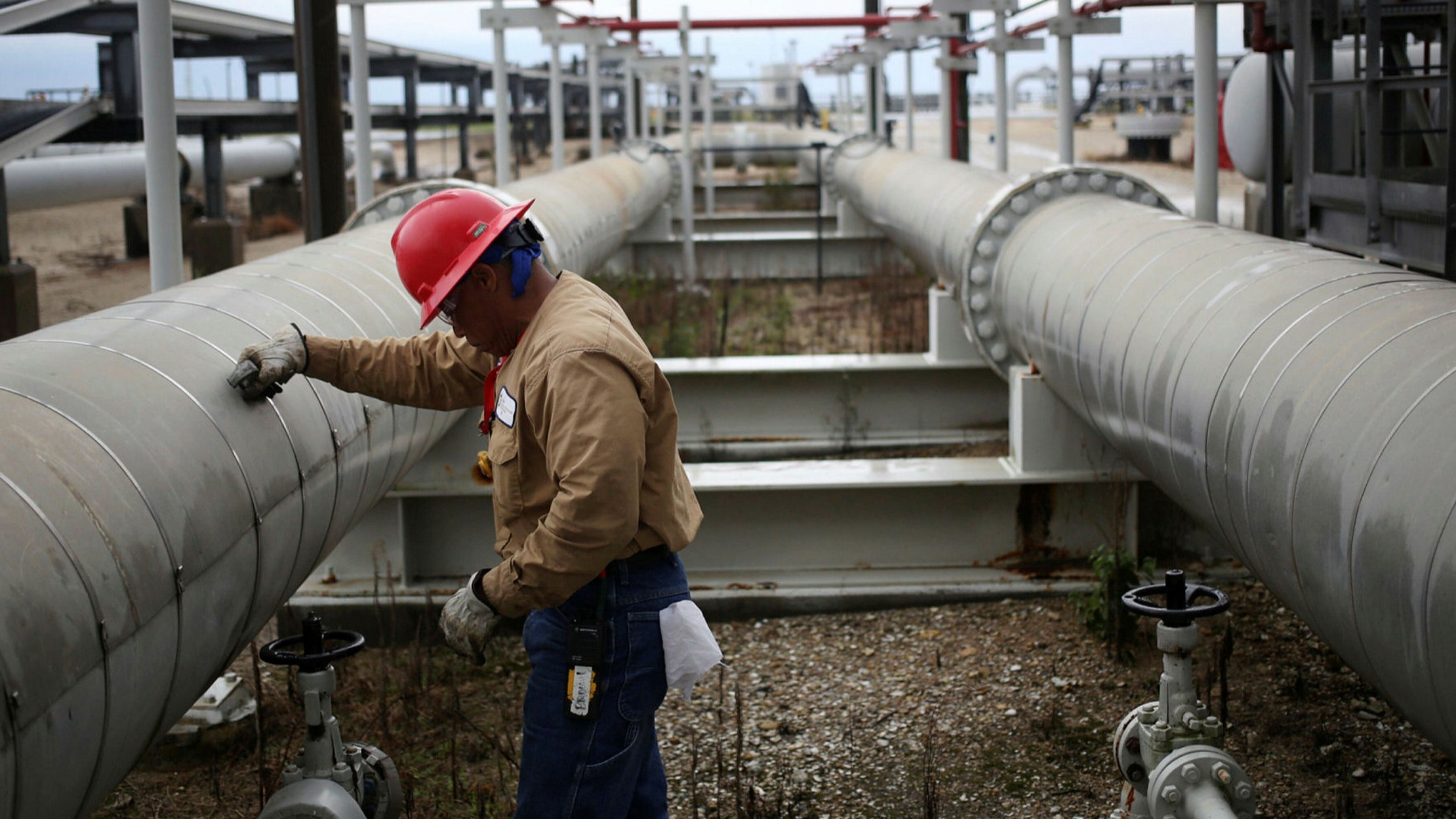 According to Biden, the SPR, already at its lowest point since 1984, is more than half empty with more than 400 million barrels of oil.
The administration intended to stop selling the 180 million barrels in November. Purchases by businesses such as Marathon Petroleum Corp (MPC.N), Exxon Mobil Corp (XOM.N), and Valero Energy Corp (VLO.N) were, however, slower than expected over the summer, with approximately 15 million barrels remaining unsold.
Presidents in the United States have limited influence over fuel prices, but given the country's vast gasoline consumption – the largest in the world – high costs at the pump can be political poison. Retail gasoline prices have decreased from a high in June, but they remain higher than historical averages and significantly contribute to inflation.
The disparity between wholesale and retail prices has also risen, prompting the White House to issue cautions against price gouging.
With the new SPR repurchase guarantee, Biden believes oil companies will be more confident in investing in production and stop pushing stock buybacks.
"So, to all businesses, I say, "You're sitting on record profits, and we're offering you more confidence." So you may take action right now to improve oil production, "He stated.
Companies "You should not use your profits to repurchase stock or pay dividends. Not now, not while there is a war raging, "He asked them to lower the prices they charge at the pump.
In recent weeks, the oil sector has grown increasingly apprehensive that the administration may take the dramatic step of prohibiting or limiting gasoline or diesel exports to replenish dwindling U.S. supplies.
They have urged the government to withdraw the option, which officials are unwilling to do.

Biden is to Blame for High Gas Prices
When President Biden began office, a gallon of normal gas cost an average of $2.38. It now costs $3.92.
Mr. Biden has attempted to blame Russian President Vladimir Putin and his invasion of Ukraine for the rising cost, referring to it as "Putin's price hike, and now he's blaming Saudi Arabia.
" However, gasoline had already reached $3.53 per gallon when the red megalomaniac invaded. As a result, Mr. Putin was not to blame.
The president has taken numerous attempts to reduce the price but to no avail. He released millions of barrels from the Strategic Petroleum Reserve (SPR), but practically every analyst believes this is only a temporary solution.
By the end of March, a gallon of gas cost $4.23, so he drew on the vast emergency reserve, allowing the discharge of 125 million barrels of oil. However, the United States consumes approximately 20 million barrels of oil daily, so Mr. Biden's release was brief.
Prices levelled off for roughly five weeks, hovering just above $4. Then it all started over: $4.62 at the end of May and even $5.00 by mid-June.
However, economists argue that the SPR release is not the cause of declining prices. Prices had risen so far that many had just stopped buying.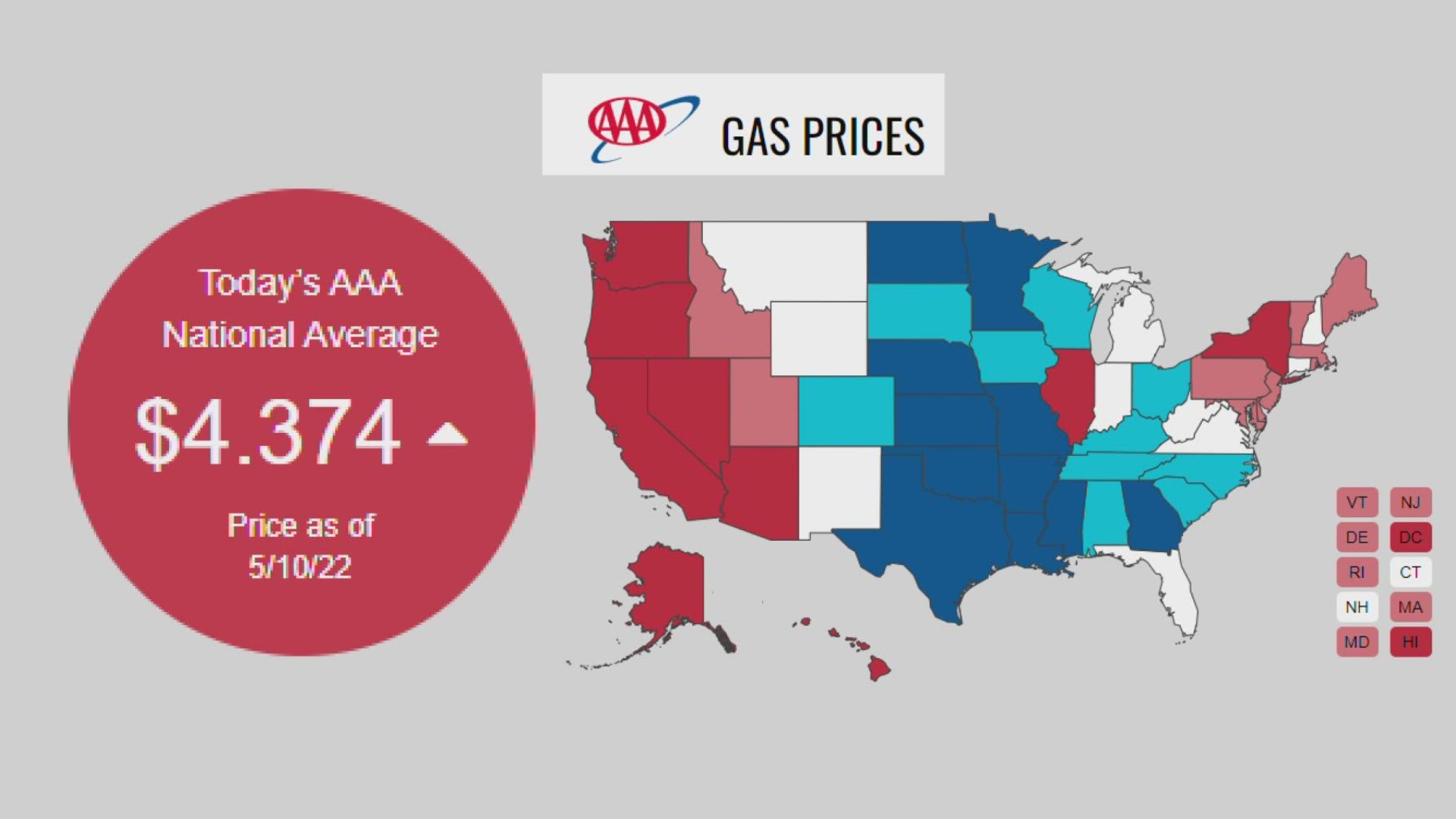 Prices began to rise again after 99 days of decline. Reporters questioned White House press secretary Karine Jean-Pierre about it all last Tuesday.
"You stated that the president was to blame for the drop in gas prices. "Is the president to blame for rising petrol prices?" a reporter inquired.
"It's far more sophisticated than that," Ms. Jean-Pierre explained. "You are aware of this. There have been global challenges to which we have all responded. When I say 'all,' I mean that other countries have had to deal with it since the pandemic.
There was the pandemic, and then there was Putin's war. In addition, Putin's war has raised petrol costs at the pump. "We've seen that over the last few months," she remarked.
As prices began to climb again, Mr. Biden began to blame oil firms, despite taking credit for reducing costs.
According to the letter acquired by The Wall Street Journal from Energy Secretary Jennifer Granholm to seven major refiners, the Biden administration has gone so far as to advise them to limit fuel exports.
"Given the historic level of U.S. refined product exports," Ms. Granholm said in an August letter to seven U.S. refiners, "I again advise you to focus in the near term on growing inventories in the United States rather than selling down present stockpiles and boosting exports."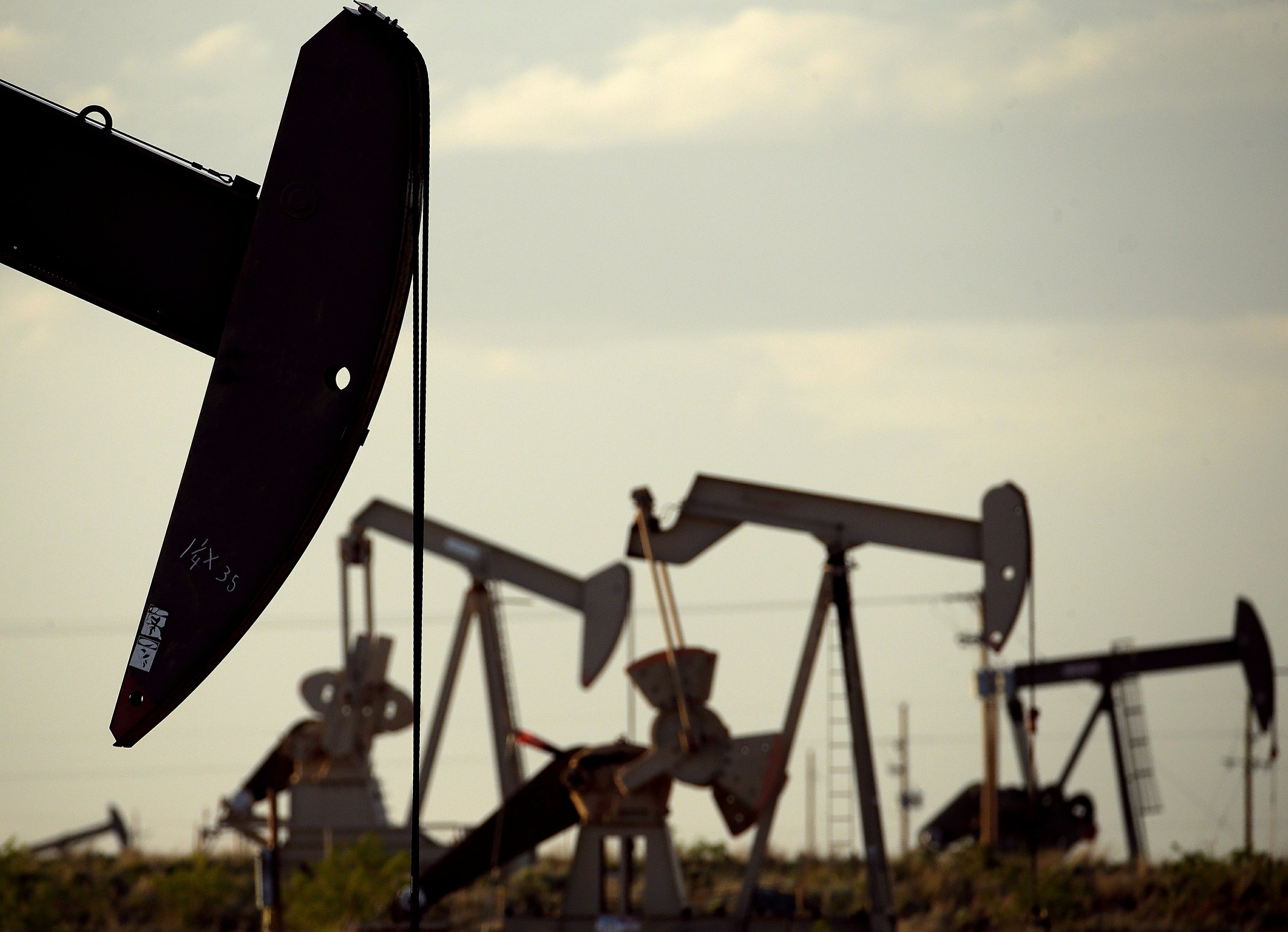 However, the refiners retaliated. "Banning or restricting the export of refined products would certainly lower inventory levels, reduce domestic refining capacity, raise consumer fuel costs, and alienate U.S. friends during a time of conflict," business leaders said in response to Ms. Granholm.
Mr. Biden also halted much of the oil production growth in the United States.
"Recall that the United States imported 10.1 million barrels per day (BPD) of crude oil in 2005, with OPEC accounting for 4.8 million BPD (48%) of that total. The SPR held 685 million barrels. With the United States buying 10.1 million BPD of crude oil at the time, there was enough oil to last 68 days," Forbes noted.
Mr. Biden even went to Saudi Arabia to ask for more oil (remember the fist bump with Crown Prince Mohammed bin Salman?). He almost went empty-handed, save for a vague agreement in which Saudi Arabia stated that it would "help global oil market balancing for continued economic growth" but never specified how much petroleum would be delivered.
Mr. Biden stated that he was not there for oil but that he and the prince "privately agreed that oil-producing states would agree to increase output at an Aug. 3 summit," according to The New York Times.
While the Organization of Petroleum Exporting Countries (OPEC) declared an increase in output in August — 100,000 barrels per day — it didn't last long. OPEC stated this month that it would cut oil production by two million barrels a day due to a glut in the global crude oil market.
In the end, Mr. Biden deserves none of the credit — and all of the blame — for rising gas costs.
Source: VOR News, Reuters
Trump Is Back At His New York Civil Fraud Trial As Testimony Nears An End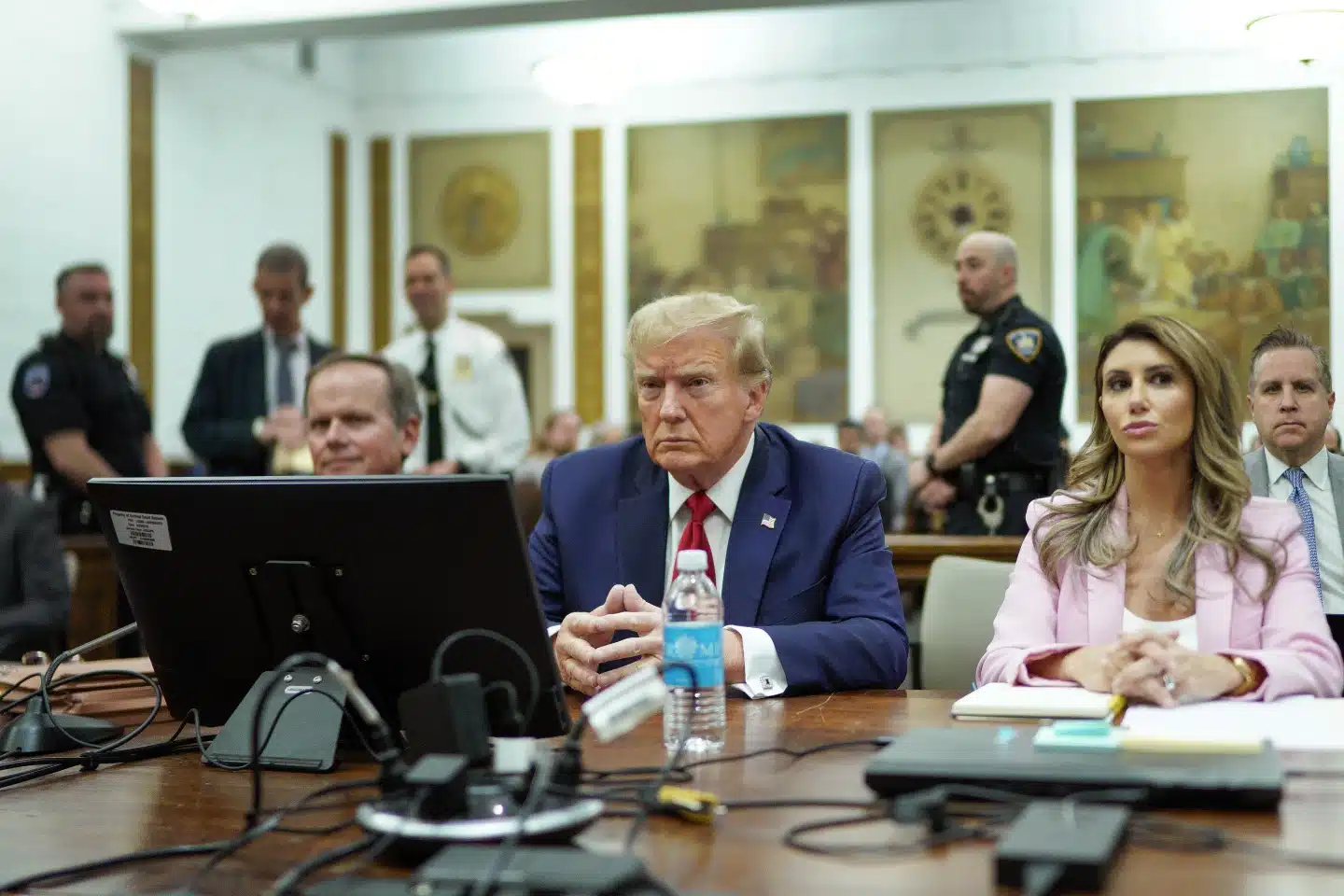 NEW YORK – After a month of criticizing the proceedings from afar, former President Donald Trump returned to his civil business fraud trial as a spectator on Thursday.
After more than two months of testimony, the Republican presidential candidate for 2024 arrived to hear an accounting professor testify about financial issues relevant to the case.
Trump is slated to testify for the second time on Monday.
Even as he campaigns to retake the office and fights four criminal charges, Trump focuses heavily on the New York lawsuit. Outside the courtroom, he's been a dissatisfied bystander, a combative witness, and a furious pundit.
"This is a witch hunt, and it's a very corrupt trial," Trump remarked as he entered the courtroom on Thursday.
The case is putting his net worth on trial, probing his real estate empire, and threatening to bar him from doing business in his home state.

Trump Is Back At His New York Civil Fraud Trial As Testimony Nears An End
In the claim, New York Attorney General Letitia James accuses Trump, his corporation, and some officials of defrauding banks and insurers by providing them with financial statements that overstate the value of trademark properties such as his Trump Tower penthouse and Mar-a-Lago, the Florida club where he now resides.
The statements were submitted to assist in secure deals, such as loans with low-interest rates available to the ultra-wealthy, and certain loans required fresh statements every year.
Donald denies any wrongdoing and claims that the figures in the statements understated his wealth. He has repeatedly minimized the value of the documents in closing agreements, stating that lenders and others should conduct their analyses.
And he argues that James and Judge Arthur Engoron, both Democrats, abused their power in the case.
Eli Bartov, an accounting professor at New York University, testified in Trump's defense on Thursday.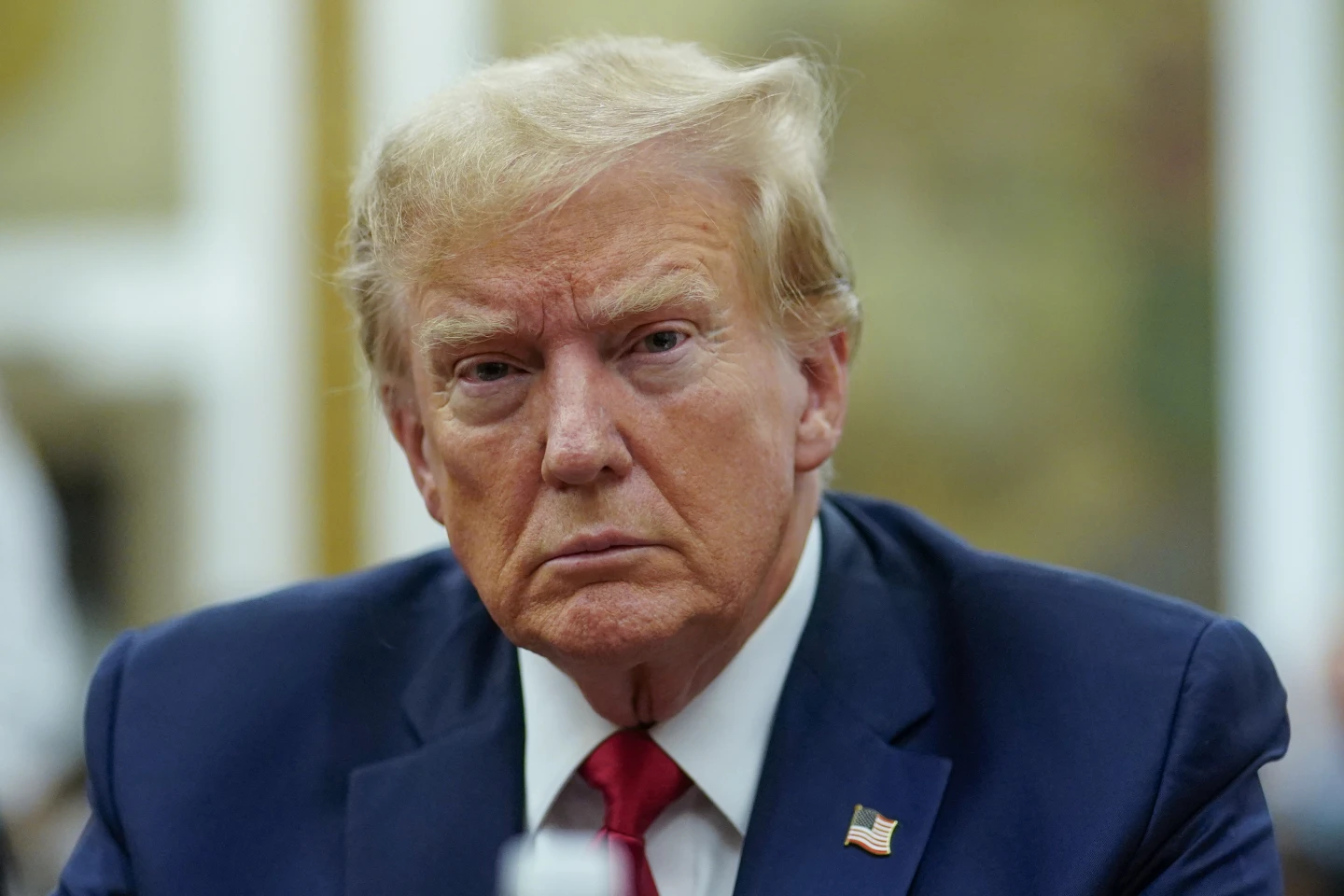 Trump Is Back At His New York Civil Fraud Trial As Testimony Nears An End
Bartov rejected the attorney general's assertions that Trump's financial statements violated basic accounting principles in a report written before his hearing. According to the professor, such statements are merely a starting point for recipients to do their own assessments in the accounting and financial world.
Trump has frequently lamented the situation on his Truth Social platform.
Going to court in person provides him with a microphone —several of them, thanks to the press cameras stationed in the hallway. He frequently expostulates and casts various developments as wins on his way into and out of the proceedings, which cameras cannot record.
When Engoron ruled Trump had breached a gag order that forbids trial participants from publicly commenting on court staffers, he penalized him $10,000 on Oct. 26. Trump's lawyers are challenging the gag order.
James has not gone unchallenged, frequently — but not on Thursday — showing up to court when Trump is present and making her statements on social media and on the courthouse steps. Lawyers in the case have been instructed not to make press remarks in the hallway, but the former president has been permitted to do so.

Trump Is Back At His New York Civil Fraud Trial As Testimony Nears An End
"Here's a fact: Donald  has been committing financial fraud for years." "Here's another fact: There are consequences when you break the law," her office tweeted this week on X, formerly Twitter.
While the non-jury trial focuses on allegations of conspiracy, insurance fraud, and manipulating corporate documents, Engoron previously concluded that Trump and the other defendants committed fraud. He appointed a receiver to take charge of some of Trump's properties, but an appeals court has stayed that order for now.
During the trial, James seeks more than $300 million in penalties and a ban on Donald and the other defendants doing business in New York.
It is unclear when the testimony will conclude, although it is expected before Christmas. Closing arguments are slated for January, and Engoron hopes to reach a verdict by the end of the month.
SOURCE – AP
Wikipedia, Wrapped. Here Are 2023'S Most-Viewed Articles On The Internet's Encyclopedia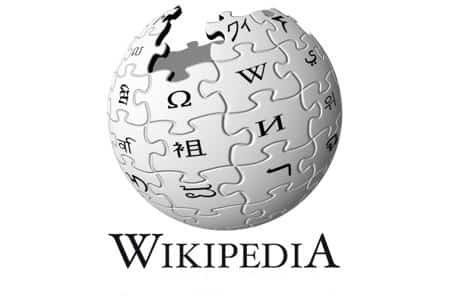 NEW YORK – Remember what you were looking for in 2023? Wikipedia, on the other hand, has the receipts.
According to data provided Tuesday by the Wikimedia Foundation, the non-profit behind the free, openly edited online encyclopedia, English Wikipedia received more than 84 billion views this year. The most popular piece was on ChatGPT (the AI chatbot that appears to be everywhere these days).
OpenAI's ChatGPT has flown into the public eye since its inception just over a year ago, as the technology makes its way into schools, health care, legislation, and even religious preaching. The chatbot has also contributed to developing arguments regarding the possible benefits and risks of generative AI, most of which are detailed on its Wikipedia page.

Here Are 2023'S Most-Viewed Articles On The Internet's Encyclopedia
The annual list of fatalities was the second most-read article on Wikipedia in 2023, after taking the #4 and #1 rankings in 2022 and 2021, respectively. Individual entries for important figures who died this year drew much attention, notably those for Matthew Perry and Lisa Marie Presley.
Meanwhile, the highly anticipated 2023 Cricket World Cup came in third place — along with three other cricket-related entries in Wikipedia's top 25 this year, including the Indian Premier League at #4, marking the first time cricket content has made the list since the Wikimedia Foundation began tracking in 2015.
"Barbenheimer," Taylor Swift and others also appeared to influence our internet-reading habits in 2023. Here are this year's top 25 English Wikipedia articles.
According to the Wikimedia Foundation, this top 25 ranking was constructed using English Wikipedia statistics as of November 28. The charity plans to update full-year figures on January 3, 2024.
The United States (33.2 billion) and the United Kingdom (9 billion), along with India (8.48 billion), Canada (3.95 billion), and Australia (2.56 billion), are the top countries that accessed English Wikipedia globally in 2023, according to Wikimedia Foundation data shared with The Associated Press.

Here Are 2023'S Most-Viewed Articles On The Internet's Encyclopedia
1. ChatGPT: 49,490,406 pageviews
2. Deaths in 2023: 42,666,860 pageviews
3. 2023 Cricket World Cup: 38,171,653 pageviews
4. Indian Premier League: 32,012,810 pageviews
5. Oppenheimer (film): 28,348,248 pageviews
6. Cricket World Cup: 25,961,417 pageviews
7. J. Robert Oppenheimer: 25,672,469 pageviews
8. Jawan (film): 21,791,126 pageviews
9. 2023 Indian Premier League: 20,694,974 pageviews
10. Pathaan (film): 19,932,509 pageviews
11. The Last of Us (TV series): 19,791,789 pageviews
12. Taylor Swift, 19,418,385: pageviews
13. Barbie (film): 18,051,077 pageviews
14. Cristiano Ronaldo: 17,492,537 pageviews
15. Lionel Messi: 16,623,630 pageviews
16. Premier League: 16,604,669 pageviews
17. Matthew Perry: 16,454,666 pageviews
18. United States: 16,240,461 pageviews
19. Elon Musk: 14,370,395 pageviews
20. Avatar: The Way of Water: 14,303,116 pageviews
21. India: 13,850,178 pageviews
22. Lisa Marie Presley: 13,764,007 pageviews
23. Guardians of the Galaxy Vol. 3: 13,392,917 pageviews
24. Russian invasion of Ukraine: 12,798,866 pageviews
25. Andrew Tate: 12,728,616 pageviews
According to the Wikimedia Foundation, this top 25 ranking was constructed using English Wikipedia statistics as of November 28. The charity plans to update full-year figures on January 3, 2024.
The United States (33.2 billion) and the United Kingdom (9 billion), along with India (8.48 billion), Canada (3.95 billion), and Australia (2.56 billion), are the top countries that accessed English Wikipedia globally in 2023, according to Wikimedia Foundation data shared with The Associated Press.
SOURCE – (AP)
Rizz Named Word Of The Year 2023 By Oxford University Press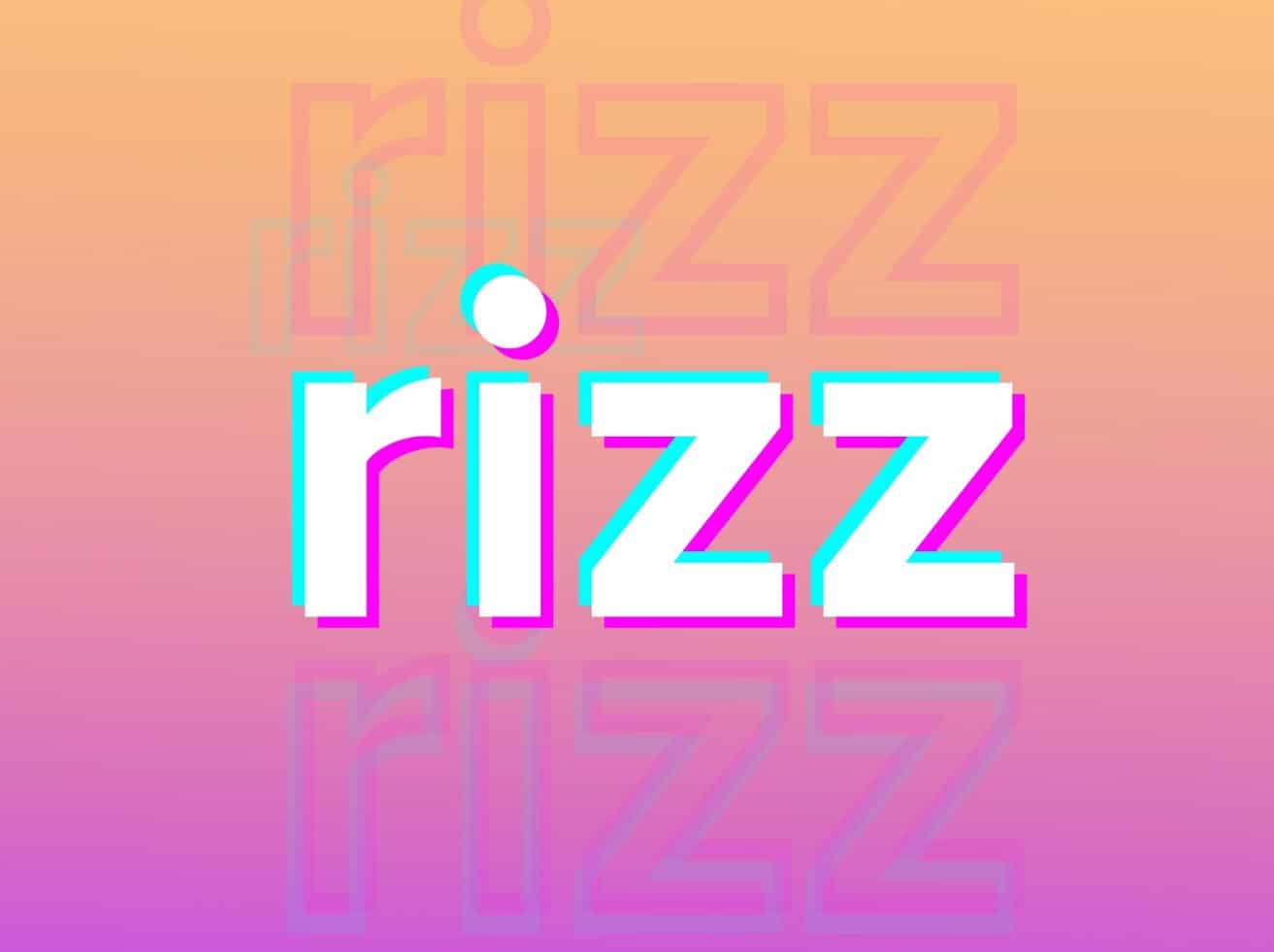 Are you adept at flirting or chatting up possible partners? If this is the case, you may already have rizz and be unaware of it.
Young folks utilize the Oxford word of the year, internet slang for romantic appeal or charm.
It was one of eight words chosen from a shortlist to define the mood, ethos, or preoccupations of 2023.
A public poll was used to narrow down the list before Oxford lexicographers made the ultimate selection.
Swiftie, Beige Flag, and Situationship were among the other contenders.
If you are not a member of Generation Z, the term may be meaningless to you.
However, it is widely utilized online, with billions of views of the hashtag "rizz" on TikTok.

Rizz Named Word Of The Year 2023 By Oxford University Press
It is described as style, charm, or attractiveness, as well as the ability to attract a romantic or sexual partner, by Oxford University Press [OUP], which publishes the Oxford English Dictionary [OED].
The word "charisma" is assumed to be a shorter variant of "charisma."
It can also be used as a verb, as in "to frizz up," which means "to attract, seduce, or chat up someone."
It's essentially a modern version of the "game," described as skill, proficiency, and the capacity to sexually entice people through one's charm.

What do the shorlisted words mean?
Beige flag (n.): a character feature that indicates that a partner or possible partner is boring or lacks creativity; (also) a quality or habit, especially of a partner or potential mate, that is very distinctive but not good or bad. [proposed definition]
A situationship (n.) is a romantic or sexual relationship that is not formal or established.
Swiftie (n.): a devoted follower of Taylor Swift. [proposed definition]
Prompt (n.): a command issued to an artificial intelligence program, algorithm, or the like that affects or influences the content it generates [draft definition]
De-influencing (n.): the activity of deterring individuals from purchasing specific things or pushing people to consume less material goods, particularly through social media [draft definition]
The Oxford University Press emphasized that lexicographers are writing a draft definition "for the Word of the Year campaign" and that terms without draft definitions are already in the OED.

Rizz Named Word Of The Year 2023 By Oxford University Press
The rest of the words will be included in dictionaries "after assessment of their longevity, frequency, and breadth of usage," according to the statement.
Kai Cenat, a Twitch streamer and YouTuber is widely credited with popularizing the term rizz, which he used with his buddies.
The word's popularity has grown this year, and in June, actor Tom Holland was asked by Buzzfeed about the secret to his frizz.
Holland responded, "I have no rizz at all." "I have limited rizz," he says before detailing how he won his fiancée Zendaya over by playing the "long game."

Another slang term characterizing "unapologetically self-indulgent, lazy, slovenly, or greedy" behavior that was last year's Oxford word of the year was "goblin mode."
Casper Grathwohl, president of Oxford Languages, stated that while "goblin mode" was popular following the epidemic, "it's interesting to see a contrasting word like rizz come to the forefront."
He speculated that the word referred to "a prevailing mood of 2023, where more of us are opening up after a challenging few years and finding confidence in who we are."
Mr. Grathwohl said that the increased use of the word frizz demonstrated that words and phrases derived from online culture "are increasingly becoming part of the day-to-day vernacular."
The language specialists at Oxford University Press chose the selection of eight words.
This list was then subjected to a public vote in late November, narrowing the field to four finalists before the experts decided.
Collins Dictionary revealed "artificial intelligence" as the word of 2023 in November.
SOURCE – BBC