2 National Security Reports Allege China Funded Liberals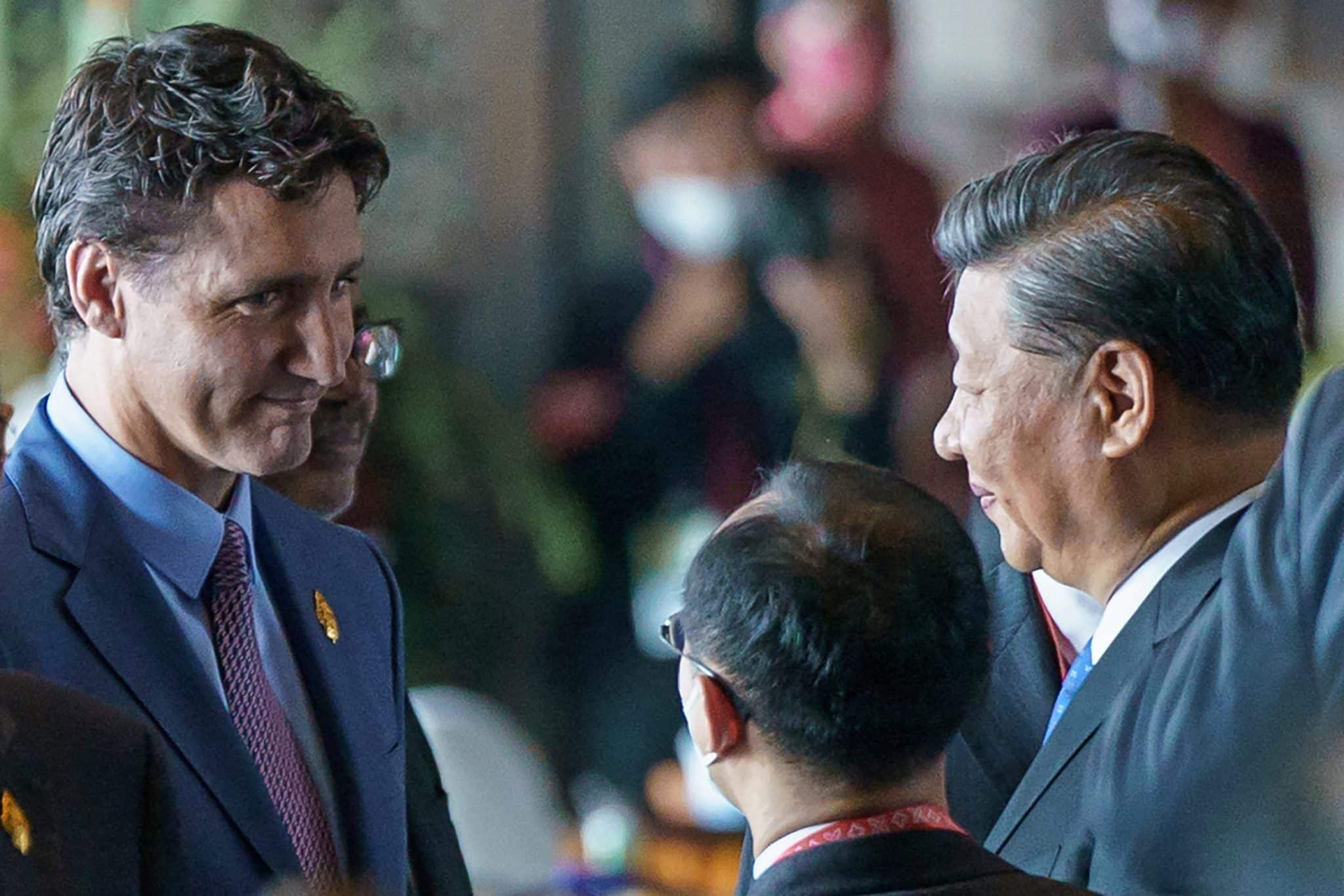 Canada's Prime Minister Justin Trudeau stated that he was never briefed on the matter, and his security adviser dismissed it out of hand, but 2 high-level national security reports released before and after the 2019 election indicate that he was warned that Chinese government officials were funneling money to Liberal political candidates.
The two National Security reports, dated 2019 and 2022, raise concerns about what senior federal officials knew about the alleged funding by a foreign interference network and how seriously the Trudeau government took the warnings.
The first is a "Special Report" prepared by the Privy Council Office for the Trudeau administration and dated January 2022. The memo was also finalized, implying that it was intended for Trudeau and his senior aides to read.
According to Global News, Chinese officials in Toronto disbursed money into a covert network tasked with interfering in Canada's 2019 election.
"A large clandestine transfer of funds earmarked for the federal election from the PRC Consulate in Toronto was transferred to an elected provincial government official via a 2019 federal candidate's staff member," according to the PCO report.
The Intelligence Assessment Secretariat compiled this document from 100 Canadian Security Intelligence Service reports. The IAS is a division of the PCO that issues national security alerts to Prime Minister Justin Trudeau and his cabinet regularly.
According to a national security official who explained the report to Global News, the finalized memo was about intelligence gleaned from an ongoing, high-level investigation in the Greater Toronto Area that began in January 2019.
Global News granted anonymity to Intelligence sources, who requested it because they face prosecution under the Security of Information Act.
According to intelligence sources, the provincial official implicated in the alleged clandestine transfer from the Toronto consulate is a member of Ontario's legislature.
When asked if CSIS Director David Vigneault had briefed Trudeau, his staff, or cabinet on the allegations of covert funding, a CSIS spokesman said, "There are important limits to what I can publicly discuss given the need to protect sensitive activities, techniques, methods, and sources of intelligence."
"Regarding specific briefings on foreign interference, Director Vigneault committed to working with the Privy Council Office on a consolidated response to parliamentarians during committee proceedings last week," CSIS spokesman Eric Balsam wrote.
According to Global News, a bipartisan panel of parliamentarians issued an earlier, high-level warning about clandestine funding of China's "preferred candidates" two months before the 2019 election.
The information came from Parliamentary Canada's National Security and Intelligence Committee, which reviews national security issues and promotes "government-wide accountability."
Trudeau established it in 2017, and it reports to the Prime Minister.
This is the same panel Trudeau appointed on Monday to investigate allegations of Chinese election meddling, which Global first reported in November.
However, Trudeau's appointment of NSICOP and a "special rapporteur" did not address mounting calls from national security experts for a public inquiry into the allegations.
According to the 2019 NSICOP review of foreign interference, "foreign states clandestinely direct contributions to" Canadian politicians.
According to the report's subtitle, "Targeting the Political Nomination Process and Preferred Candidates," "targeting frequently begins during the nomination process."
Following the nomination process, "foreign states clandestinely direct contributions to and support for the campaigns and political parties of preferred candidates," according to the review.
While the document did not examine specific interference activities aimed at the 2019 federal election, it did provide several examples of alleged Chinese election interference involving candidate targeting and funding from 2015 to 2018.
"A [People's Republic of China] Embassy interlocutor established the 'tea party,' a group of community leaders, to hand-pick candidates that it would support and eventually publicly endorse," it says.
It said a "former PRC Commercial Consul informed PRC businesses of the rules governing Canadian political contributions and urged specific business leaders to donate through Canadian subsidiaries and acquisitions."
Global News examined an unredacted copy of the NSICOP review, which had not previously been made public.
According to its chair, MP David McGuinty, NSICOP conducted a special review of the threat of foreign interference to Canada and Ottawa's response to it as part of its mandate.
"The Committee heard testimony from dozens of officials from Canada's security and intelligence communities, reviewed thousands of pages of documentation, both classified and open source, and deliberated at length," McGuinty said in a March 2020 statement, adding that the reports "were submitted to the Prime Minister on August 30, 2019."
While the Prime Minister's Office confirmed to Global News on Feb. 7 that Trudeau received and reviewed the NSICOP document, spokeswoman Alison Murphy said Tuesday that Trudeau was unaware of Beijing directing funds to political candidates.
"We have no information on any federal candidates receiving money from China, as the Prime Minister stated last fall," Murphy said.
Global News was the first to report in November on intelligence from the January 2022 "Special Report," which alleged a sophisticated election interference network orchestrated by the Chinese consulate in Toronto to interfere in the October 2019 election.
According to reports, the group included at least 11 candidates and 13 or more aides. According to sources, an Ontario MPP was also involved, and the group included both witting and unwitting Liberals and Conservatives.
According to sources, this "clandestine transfer of funds" allegedly involved the consulate using a regime-friendly group to act as an intermediary to disburse about $250,000 to a staff member of a 2019 federal candidate. The funds were then allegedly transferred to alleged network members by the aide.
According to Global's sources, the January 2022 briefs did not mention the network's alleged clandestine methods or the amount of money involved.
When asked in December if Global News got anything wrong in its earlier reporting, Trudeau denied knowledge of the alleged Chinese disbursements, saying, "I never got briefings on candidates receiving money from China in all the briefings and all the serious briefings I got."
Jody Thomas, Trudeau's national security and intelligence adviser, was questioned by the National Defence Committee late last year about alleged Chinese funding of candidates.
"The news stories about interference that you've read are just that — news stories," Thomas said in December. "I'll just say it: we've never seen money go to 11 candidates."
Last Thursday, MP Michael Cooper followed up on Thomas's specific remark at a Parliamentary committee on Foreign Interference hearing.
"You stated that no money was exchanged during the 2019 election, and we have seen no money go to 11 candidates, period," Cooper said. "Could you please confirm that those were your words?"
"I'm not sure if that was my exact quote," she said. "However, the link between 11 candidates and $250,000 was incorrect."
To watch the video, click here: 'For a very long time,' Canadian national security agencies have dealt with foreign interference.
In response to Global's questions about her testimony and her knowledge of the January 2022 "Special Report," Privy Council Office spokesman Stephane Shank said, "Ms. Thomas will not comment on information that was improperly obtained."
Shank cited Thomas' December testimony, "during which the NSIA stated, 'we have not seen money going to 11 candidates.'"
The 2019 NSICOP memo review and the 2022 PCO Special Report aren't the only high-level warnings the Prime Minister's office issued about foreign funding schemes. According to a PCO memo delivered to the PMO four months after the 2019 election, China secretly transferred money to preferred candidates, as Global reported in December.
"Community leaders facilitate the clandestine transfer of funds and recruit potential targets," according to the report.
"Its extensive network of quasi-official and local community and interest groups allowed it to obfuscate communication and the flow of funds between Canadian targets and Chinese officials," according to the report.
Furthermore, according to the document, community leaders and "co-opted" political staffers "under broad guidance" from the Toronto consulate served as intermediaries between Chinese officials and the politicians Beijing sought to influence.
According to the document, the result of these operations is that "staff of targeted politicians provide advice on China-related issues" to the Chinese consulate.
According to the document, other network operators handle funding and attempt to recruit Canadian politicians. It also warned that such influence operations would be "more persistent and pervasive in future elections."
Bill Blair, the former public safety minister, is the only senior Liberal government official who has acknowledged receiving the February 2020 PCO memo.
Blair, now the Minister for Emergency Preparedness, acknowledged receiving "certain information" from the 2020 memo but declined to elaborate. "I'm not able to share the details of that," Blair, the only minister to admit it, said.
During last week's parliamentary hearing on foreign interference, Thomas confirmed that Trudeau and members of his cabinet had received numerous briefs and memos on Chinese election interference schemes in 2019 and 2021 since January 2022.
When asked if Trudeau had been briefed on the February 2020 Privy Council Office memo, Thomas stated that she believed several of Trudeau's members would have received it, but she did not say whether the Prime Minister had.
Government officials have long maintained that foreign interference will not jeopardize the overall integrity of the elections in 2019 and 2021.
CSIS Director Vigneault agreed with this assessment last week but suggested that Canada establish a registry that tracks foreign agents engaged in political activity to mitigate election interference.
On Monday, Trudeau reiterated the government's earlier promise to begin consultations on establishing such a registry.
Meanwhile, the PCO's January 2022 "Special Report" warns that China's attacks on Canadian democratic institutions go far beyond interference in the 2019 and 2021 elections.
"We assess that Canada remains highly vulnerable to Chinese foreign interference efforts," according to the 2022 PCO document. "We base this decision on intelligence that reveals deep and persistent Chinese Communist Party interference attempts over a decade."
Source: Global News
Justin Trudeau Refutes CSIS Report on China's Election Meddling, Targets Whistleblower
2023: Travis King In US Custody After North Korea Expulsion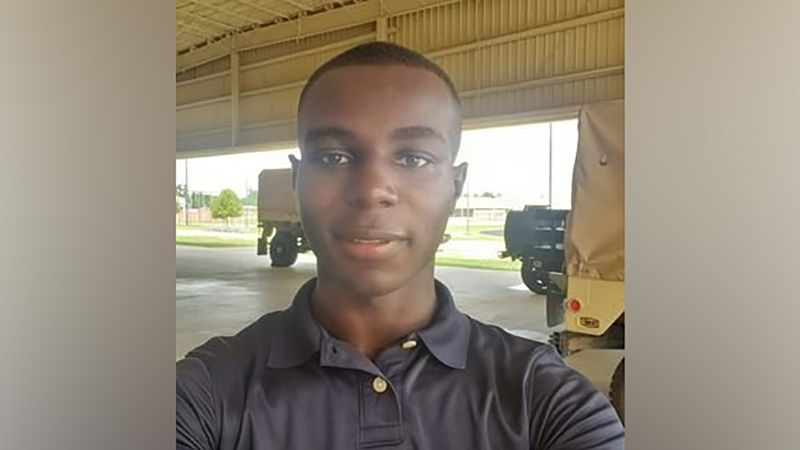 King is in custody. In a statement, Pentagon spokesperson Brig. Gen. Patrick Ryder thanked the Swedish and Chinese governments for their assistance in securing the release of Pte. King.
As there are no diplomatic ties between the United States and North Korea, the Swedish embassy in Pyongyang has traditionally negotiated on behalf of the United States.
During the King case, a Swedish embassy spokesman confirmed that Sweden acted "within its role as a protective power" for the United States in North Korea.
The US Department of State and the White House did not comment on the matter immediately.
According to Reuters, a spokesman for the King family stated that "no substantive comment" was expected at this time.
His relatives have previously informed US media that he faced discrimination while serving in the United States military.
According to reports, his mental health deteriorated during his time in South Korean custody.

Travis King In US Custody After North Korea Expulsion.
Claudine Gates, the mother of Pte. told the Associated Press last month that her son had "so many reasons to come home."
She stated, "I cannot imagine him ever wanting to stay in Korea when he has family in the United States."
Pte King's release by North Korea after 71 days is rapid compared to other Americans the country has previously detained.
Analysts hypothesized that Pyongyang may have used the American soldier as a diplomatic bargaining tool.
Mick Mulroy, a former deputy assistant secretary of defense and CIA paramilitary officer, told the BBC that Pte King's return to US custody is "a good thing," even though he "is a young man who made mistakes."
Mr. Mulroy continued, "He is an American soldier, so it was imperative that we did everything possible to bring him home."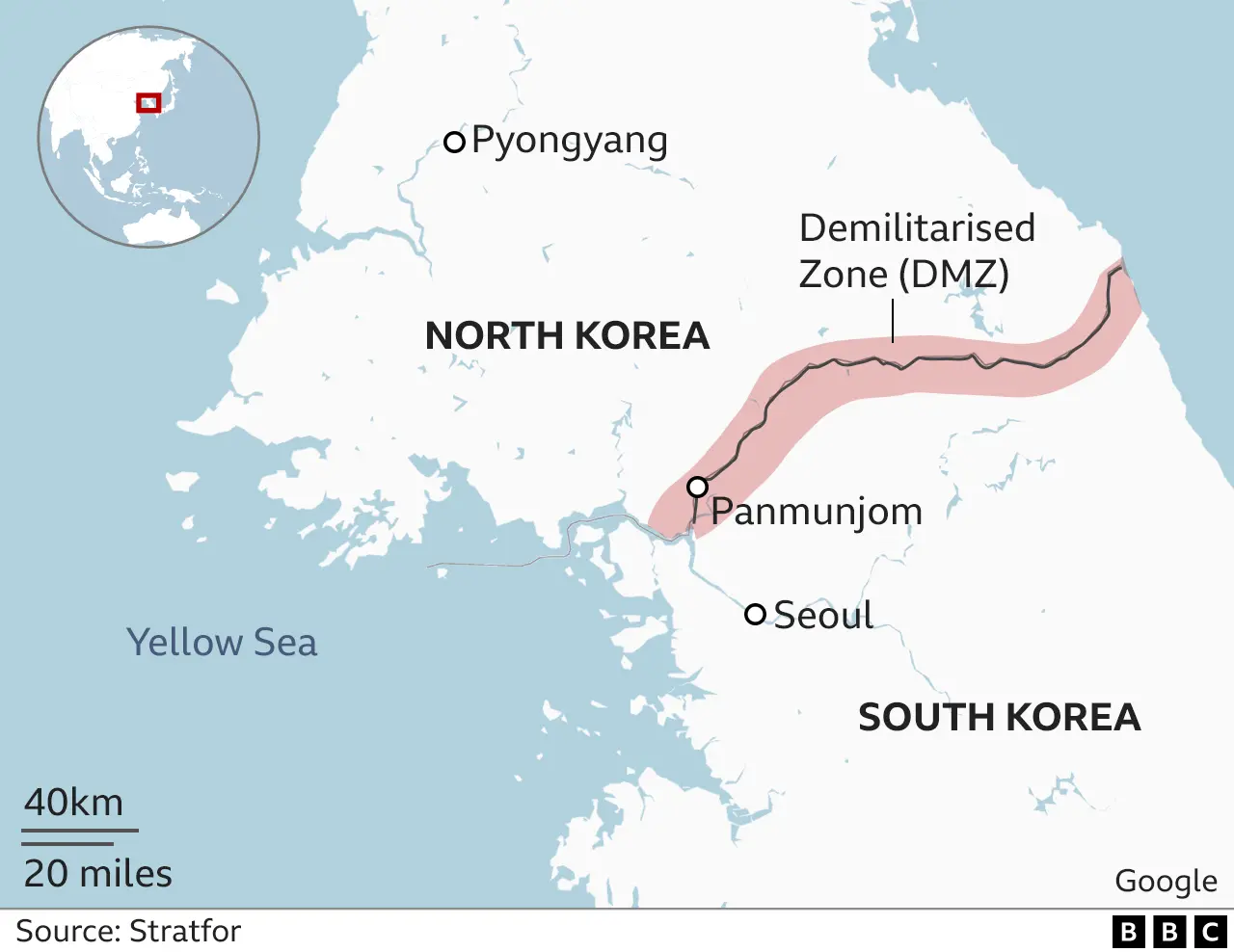 SOURCE – (BBC)
Amazon: US Accuses Online Giant Of Illegal Monopoly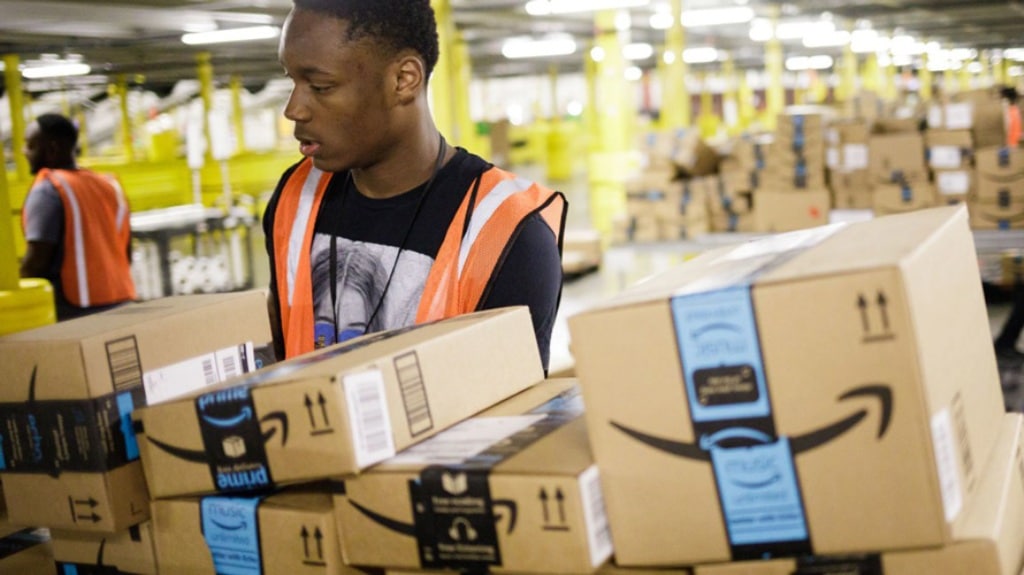 The U.S. government has filed a lawsuit against Amazon, alleging that the internet giant unlawfully maintains monopoly power.
According to the Federal Trade Commission (FTC), Amazon engages in "a set of interlocking anticompetitive and unfair strategies" to increase prices and stifle competition.
Amazon stated that the lawsuit was "incorrect based on the facts and the law, and we look forward to defending ourselves in court."
It is the most recent technology titan to be sued by U.S. authorities.
Lina Khan, the head of the FTC, has had Amazon in her sights for years.
In 2017, Ms. Khan, who was only 29 then, published a significant academic article arguing that the online retailer had evaded antitrust scrutiny.
"With its missionary zeal for consumers, Amazon has marched towards monopoly," she stated then.

The U.S. government has filed a lawsuit against Amazon, alleging that the internet giant unlawfully maintains monopoly power.
Since her unexpected appointment as FTC Chair in 2021, this case has been widely anticipated and regarded as a crucial leadership test.
Some U.S. legislators have called for action to increase competition in online search, retail, and social media in response to the dominance of a handful of large tech companies.
However, under Ms. Khan, the FTC's robust rhetoric against Big Tech has yielded few results.
It failed in its endeavor to prevent Meta from acquiring V.R. company Within in February.
And in July, it failed to prevent Microsoft from acquiring the Call of Duty developer.
Ms. Khan is pressured to make at least one prominent complaint stick, and the FTC has high aspirations for this case.

The U.S. government has filed a lawsuit against Amazon, alleging that the internet giant unlawfully maintains monopoly power.
Along with 17 state attorneys, the agency asserts that the company is a "monopolist" that prevents competitors and sellers from lowering pricing.
In addition, the regulator claimed Amazon's actions "degrade quality for consumers, overcharge sellers, stifle innovation, and prevent rivals from competing fairly with Amazon."
However, the company claims that if the "misguided" FTC lawsuit is successful, consumers will have fewer options, pay higher prices, and experience delayed delivery times.
Due to the alleged monopoly, consumers lose money and receive worse bargains, which is the central argument of the case.
U.S. anti-competition law is complex, but prosecutors must demonstrate that a company's actions have caused financial harm to consumers.
Many of Big Tech's services, such as Google's search engine and Meta's Instagram, are free, proving this is only sometimes straightforward.
Google and the United States government began a court battle earlier this month, with the government accusing Google of monopolizing advertising technology.
SOURCE – (BBC)
Joe Biden Makes History By Joining UAW Picket Line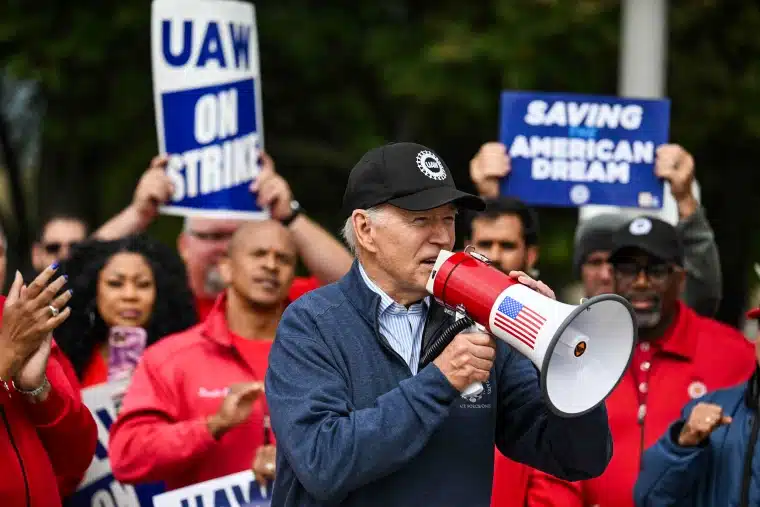 President Joe Biden's visit to the picket line of striking autoworkers in Michigan was a first for a sitting US president.
Mr. Biden stated that the employees "deserve" the wage increases and other concessions they request.
This visit occurs a day before his potential opponent, Donald Trump, arrives.
Workers informed the BBC that they feared rivals would politicize the strike and implored them to "stay away."
Tuesday, in brief remarks to the picketing employees, the Democratic president stated that they "deserve the substantial raise you require and other benefits."
He added that employees should be performing as "incredibly well" as their employers.
While legislators and presidential candidates frequently attend strikes to express solidarity with American employees, it is unheard of for the president to do so.
Some workers expressed optimism that Mr. Biden and his opponent's visits would aid their cause, while others dismissed the visits as political stunts designed to garner votes and having little practical impact on the negotiations.
"We would prefer that neither of them showed up," Ford employee Billy Rowe told the BBC. "We don't want to divide people, and bringing politics into it will cause a disagreement."
President Joe Biden's visit to the picket line of striking autoworkers in Michigan was a first for a sitting US president.
The UAW declared a strike against Ford, General Motors, and Stellantis earlier in September, pressuring the three main automakers for improved wages and working conditions.
On Tuesday, White House Press Secretary Karine Jean-Pierre told reporters that the White House, which was significantly involved in resolving a labor dispute with rail workers in 2022, was "not part of the negotiations."
Ms. Jean-Pierre insisted that the administration would "leave it to the UAW and the big three" when asked whether Mr. Biden supports the current UAW proposal.
Ms. Jean-Pierre stated that Mr. Biden's presence in Michigan is intended to show support for the autoworkers.
She added that the president believes "the men and women of the UAW deserve a fair share of the record profits they've helped create."
Mr. Biden's visit to the UAW workers was announced by the White House last week, shortly after Mr. Trump announced he would miss the 27 September Republican presidential debate in California to visit Detroit, the center of US automobile manufacturing.
Mr. Trump stated on his social media platform, Truth Social, that he was responsible for the presidential visit.

President Joe Biden's visit to the picket line of striking autoworkers in Michigan was a first for a sitting US president.
He wrote, "Crooked Joe Biden had no intention of visiting the United Autoworkers until I announced that I would be travelling to Michigan to be with them and assist them."
Mr. Biden was invited to visit the UAW members by the organization's president, Shawn Fain, who has occasionally criticized Mr. Trump.
Mr. Trump, whom the UAW has not invited, stated in his Truth Social post that autoworkers will be "burnt" if they do not endorse him or win the election.
Billy Rowe, 61, one of a half-dozen workers huddled in the rain holding picket signs outside a Ford factory near Detroit, said the news of the dueling visits was met with groans and 'a lot of eye rolls' on the picket line in Michigan, where passing cars and trucks regularly honked in support.
Mr. Rowe, a 27-year Ford employee, stated that he viewed the dispute as between the employees and the companies.
Frankie Worley, another Ford employee, stated that "politics shouldn't be involved" in the matter.
"They come down here, take a picture, and say they support us, but do they?" asked Mr. Worley, who has worked for the company for 28 years, including 20 on the assembly line. This involvement is merely a ploy to give the impression that they are assisting us. Stay away."
He added that this was his first strike. He stated that he was partially motivated by the fact that his hourly wage has only increased by $4 (£3.2) over the past 25 years, from $28 to $32.
"It's hard to make a living now," he said.
The visits of Mr. Biden and Mr. Trump – the current frontrunner for the Republican nomination – coincide with Republicans and Democrats focusing on the electorally significant Midwestern "Rust Belt," where blue-collar workers such as UAW members form a significant voting cohort.

President Joe Biden's visit to the picket line of striking autoworkers in Michigan was a first for a sitting US president.
The competition for these ballots in Michigan is anticipated to be intense. After losing there in 2016, Democrats narrowly carried the state in the 2020 presidential election.
In the meantime, the UAW endorsed Mr. Biden in 2020 but has yet to identify a preferred candidate for the 2024 election, stating that the union's support must be "earned."
Although the UAW has long been allied with the Democratic party, Mr. Worley reported that many of its members are dissatisfied with inflation and illegal border crossings, weakening Mr. Biden's base support.
"I've witnessed a significant change," he said.
Mr. Biden's visit to the picket line also coincides with his administration's push for increased production of electric vehicles (EVs) in the United States – a source of concern for union members who fear that EVs require fewer workers to construct and could be produced in non-union factories at much lower wages.
In a statement released Tuesday afternoon, Mr. Trump referred to Mr. Biden's visit as a "PR stunt" intended to "distract and mislead" the American public from other issues, such as immigration and public safety.
Surveys indicate that most Americans favor the UAW, and a recent Gallup poll found that 67% of Americans support unions in general.
SOURCE – (BBC)