Elon Musk New Twitter CEO Liberals Lose their Minds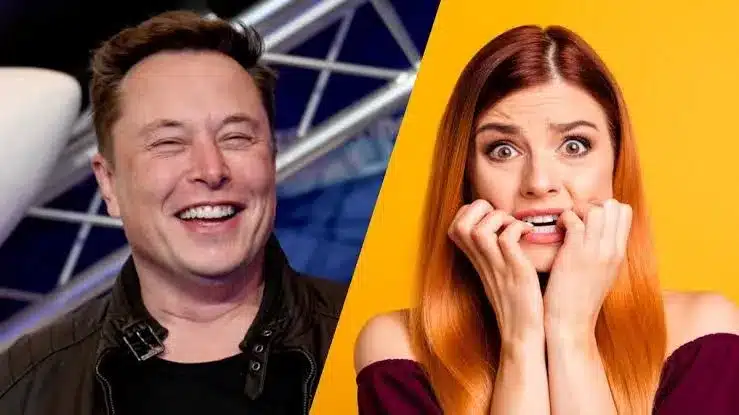 Elon Musk has announced that he will be the CEO of Twitter, the social media business he recently purchased for $44 billion, a decision Wall Street analysts say will strain the billionaire thin.
Musk, who also owns SpaceX, Neuralink, and the Boring Company, ousted Twitter's previous CEO, Parag Agrawal, and other top company officials last week and has recommended changes to the platform's user verification procedure, which was previously free.
Musk responded to author Stephen King's tweet stating he would not be ready to pay $20 per month to preserve the verified badge on Twitter, saying, "How about $8?"
The billionaire stated that imposing a fee was the only way to combat trolls and bots on the network and that Twitter could not rely solely on advertisements to pay its expenditures.
Musk disclosed his new post as CEO of Twitter in a securities filing. Musk announced in another filing on Monday that the buyout made him the sole director of Twitter.
Elon Musk altered his Twitter bio to "Chief Twit" in an apparent reference to becoming CEO.
Twitter declined to comment on Monday on how long Musk might remain CEO or appoint someone else.
"The following individuals are no longer directors of Twitter: Bret Taylor, Parag Agrawal, Omid Kordestani, David Rosenblatt, Martha Lane Fox, Patrick Pichette, Egon Durban, Fei-Fei Li, and Mimi Alemayehou," Musk said in the filing.
Shortly later, Elon Musk tweeted that the decision to abolish the board was "just temporary" without going into detail.
Musk tweeted on Sunday in response to a question on what was "most messed up at Twitter" that "there appear to be 10 people "managing" for every one person developing."
On Monday, Nick Caldwell, a general manager at Twitter's Core Technologies, announced his departure from the firm via his Twitter bio. Caldwell and Twitter did not respond to Reuters' request for comment after hours.
Since the buyout, completed last week, Elon Musk has moved rapidly to stamp his mark on Twitter, which he had chastised for months for being reluctant to deploy product upgrades or remove spam accounts. more info
According to two persons familiar with the situation, his teams began meeting with some employees to explore Twitter's software code and understand how various components of the site operated.
Some employees said they had had little communication from Elon Musk or Twitter management.
Twitter, which was purchased by billionaire Elon Musk last week, plans to lay off a quarter of its workers in what is likely to be the first round of layoffs.
According to the New York Times, the negotiations concerning the employment reduction were led by attorney Alex Spiro, a long-time Musk legal counsel.
According to a regulatory filing, Twitter had over 7,000 workers at the end of 2021, roughly 2,000 employees accounting for a quarter of the total.
Musk has also rejected a New York Times allegation that he planned to lay off Twitter employees before November 1 to avoid stock rewards due that day.
"People are freaking out," one current employee claimed, a view bolstered by the presence of a "little battalion of Musk lawyers" this week at Twitter headquarters.
"There have been no internal communications about the departures," stated one employee. "There were no internal communications concerning anything."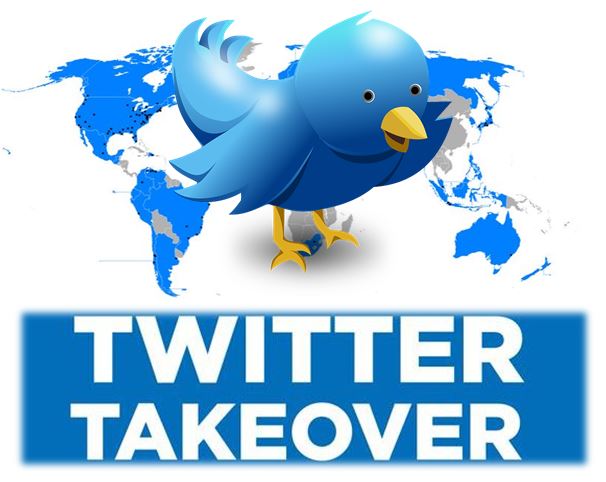 Some Twitter employees are learning about real-time developments via the hashtag #TwitterTakeover, where possible misinformation has begun circulating, encapsulating their fears about what would happen if Musk owned Twitter.
Employees have moved their discussions away from Slack for fear of jeopardizing their jobs further.
One employee texted, "ELON IS WATCHING."
In some circumstances, employees have used their own platforms to communicate internal issues and concerns. Teams and coworkers have convened for spontaneous meals to commiserate and speculate on what's to come or who their bosses maybe by the end of the day—with some playfully and seriously comparing the gatherings to The Last Supper.
Despite the uncertainty within Twitter, some staff have noticed an increase in applications. "I've begun a new job at Twitter!"
Wahooo! Isn't it an excellent moment to make this announcement?" Kevin O'Brien, senior technical program manager, made a public post on LinkedIn on Friday, using a crying-laughing face emoji.
"You will certainly see a large spike of resumes heading toward Twitter now that Musk owns it," Wedbush analyst Dan Ives predicted. "Musk owning it becomes a much more desirable destination to people."
Meanwhile, on the heels of the executive firings, outsiders are fueling the speculation about who will be next.
This is "a day in the life of a Twitter employee." No wonder @elonmusk is firing 75% of them pic.twitter.com/cAHOuni765

— Libs of TikTok (@libsoftiktok) October 26, 2022
Videos of Twitter employees posting about how they spend their days are going viral on social media: "A day in the life of a Twitter employee." "It's no surprise that @elonmusk is firing 75% of them," the right-wing Twitter account @LibsofTikTok tweeted, resharing a video of an apparent Twitter employee drinking iced matcha and eating gourmet meals between meetings, exploring meditation and yoga facilities at the San Francisco headquarters, and drinking red wine on tap to round out her day.
Morning Brew published its TikTok spoof, depicting a day in the life of a Twitter executive heading to work happy—until the video is cut short by his abrupt termination. The caption stated, "Just let him complete the video, Elon!"
But for the time being, the scene outside Twitter headquarters remains quiet, with a swarm of reporters—some of whom fell for two pranksters posing as sacked staff—waiting for actual employees to leave.
Liberals Freakout Over Elon Musk's Twitter Takeover
Vice President Harris' Trip Aims To Deepen US Ties In Africa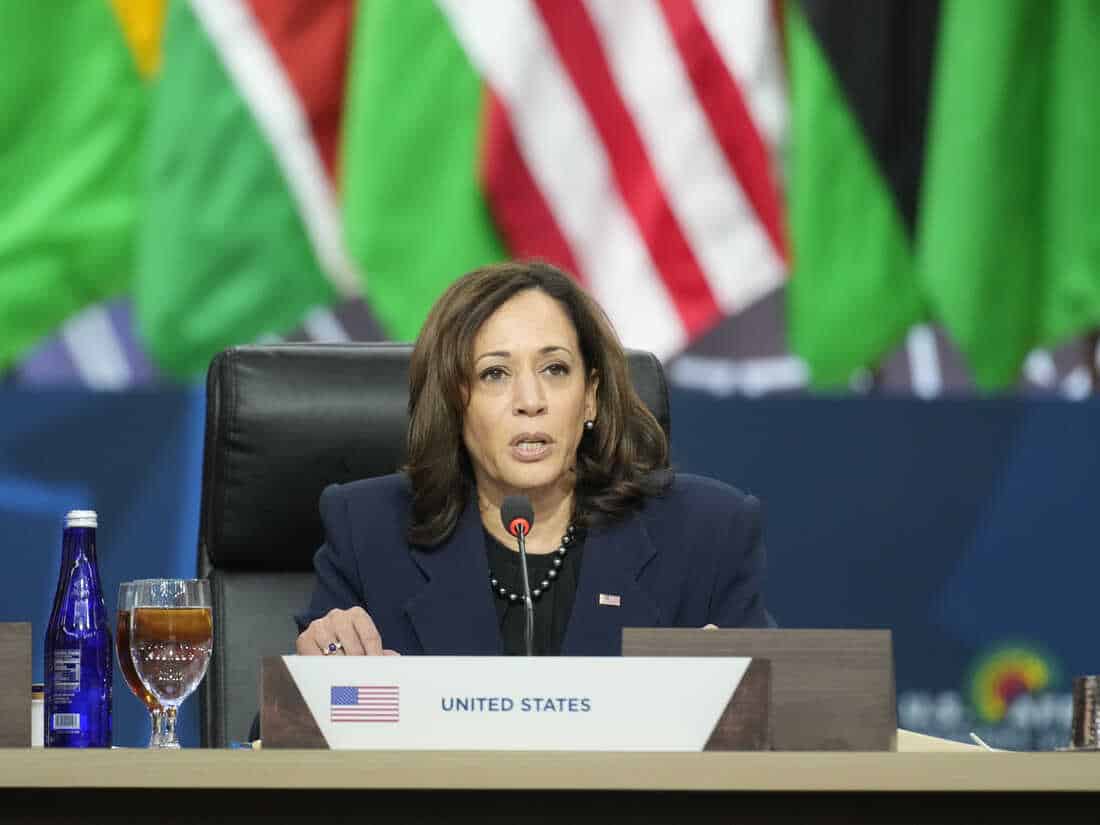 WASHINGTON — The U.S. Vice President Kamala Harris will strive to strengthen and reinterpret U.S. partnerships in Africa during a weeklong trip that marks the Biden administration's latest and most visible outreach as it moves to offset China's growing influence.
Harris intends to travel to Ghana, Tanzania, and Zambia, focusing on economic development, climate change, food security, and a growing young population. She is set to arrive in Ghana's capital, Accra, on Sunday. Doug Emhoff, her husband, is accompanying her.
"For far too long, the United States' foreign policy establishment has treated Africa as an after-school project rather than part of the core curriculum," said Michelle Gavin, an Africa expert at the Council on Foreign Relations and a former United States ambassador to Botswana. "I see a concerted effort now to change that mindset." However, it takes time."
Harris will be widely followed across Africa as the first person of color and the first woman to serve as America's vice president. Harris was reared in California even though her mother was born in India and her father was born in Jamaica.
"Everyone is excited about Kamala Harris," said Idayat Hassan, director of Abuja, Nigeria's Centre for Democracy and Development. "You can be whatever you want — that's what she represents to many of us."
A lecture in Accra and a visit to Cape Coast Castle, where enslaved Africans were once put onto ships bound for America, will highlight Harris' trip. Harris also intends to meet with authorities in each country she visits and to lay a wreath in memory of the 1998 bombing of the U.S. Embassy in Dar es Salaam, Tanzania's capital.

Harris will be widely followed across Africa as the first person of color and the first woman to serve as America's vice president.
Her schedule also includes a few non-traditional sites designed to emphasize the exciting future of a continent with a median age of only 19.
Harris intends to visit a recording studio in Accra, meet with female entrepreneurs, and visit a tech accelerator in Dar es Salaam. Harris is scheduled to meet with corporate and charity leaders in Lusaka, Zambia's capital, to discuss boosting access to digital and financial systems.
Emhoff's events have a similar focus. During his visit to Ghana, he intends to hold a town hall meeting with performers from a local television show, attend a girls' basketball clinic, and tour a women-run chocolate company.
According to administration sources, the goal is to promote Africa as a site for investment rather than just aid packages, a subject that Harris underlined in December during a U.S.-Africa meeting in Washington.
"Because of your energy, ambition, and ability to turn seemingly intractable problems into opportunities," she remarked, "I am an optimist about what lies ahead for Africa and, by extension, for the world." "Simply put, your ability to see what could be, unburdened by what has been."
Harris will spend three nights in Ghana, two nights in Tanzania, and one in Zambia before returning to Washington on April 2.
"It's trip to support reformers," said Vanda Felbab-Brown, co-director of the Brookings Institution's Africa Security Initiative. "All three countries have faced significant challenges and changed dramatically."

Tanzania's first female president has loosened restrictions on opposition parties and rallies.
Ghana is facing a debt crisis and excessive inflation, dragging down an economy that was once among the best in the region. It is particularly concerned about instability caused by Islamist extremists and Russian mercenaries operating in countries north of Ghana.
Tanzania's first female president has loosened restrictions on opposition parties and rallies. Zambia has implemented its reforms, such as decriminalizing presidential slander. However, democratic development in both areas is thought to be fragile.
Treasury Secretary Janet Yellen, Secretary of State Antony Blinken, and First Lady Jill Biden have traveled to Africa. President Joe Biden is set to leave office later this year.
Harris will visit Zambia for the first time since childhood when her maternal grandpa worked there. He was a civil servant from India who assisted with refugee relocation after Zambia gained independence from Britain.
"Grandpa was one of my favorite people in the world and one of the earliest and most lasting influences in my life," Harris writes in her book.
The December U.S.-Africa meeting was the first since President Obama hosted one in 2014. Although Washington's approach to Africa has had some historic successes, such as President George W. Bush's HIV/AIDS effort, which has saved millions of lives, there have also been times of neglect.
"There's a lot of skepticism and doubt about American staying power," said Daniel Russel, a former State Department official who now works at the Asia Society Policy Institute. "They're used to American promises that fizzle out and don't amount to much."
In stark contrast, China has led far-reaching infrastructure projects and increased telecom activities throughout the region.
According to John Kirby, a White House national security spokesman, African leaders are "beginning to realize that China is not their friend."
"China's interests in the region are purely selfish, in contrast to the U.S.," he remarked. "We are truly committed to assisting our African friends in dealing with many challenges."
Senior administration officials have been careful not to characterize Harris' visit as another step in a geopolitical contest, which might alienate African leaders weary of choosing sides between global heavyweights.
They are now waiting to see what Harris and the U.S. have to give over the next week.
"Because of her profile, she has a very good reputation in Africa," said Rama Yade, senior director of the Atlantic Council's Africa Center. "However, beyond that, public opinion in the three countries will develop expectations very quickly."
SOURCE – (AP)
UN Head Says Survival Depends On How People Manage Water In 2023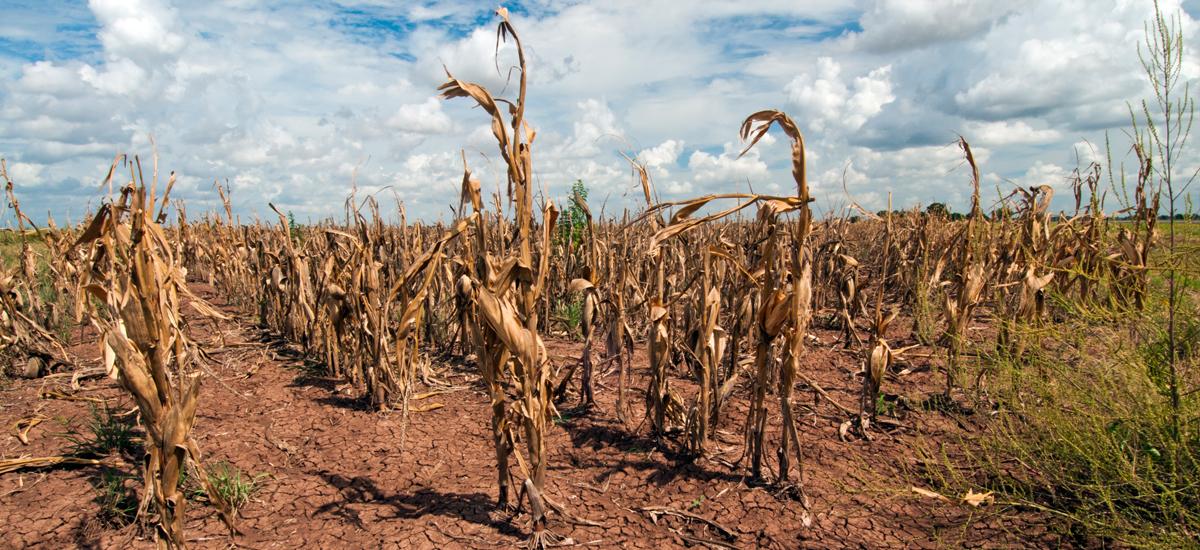 WATER The United Nations Humanity's survival depends on how people manage water, said United Nations Secretary-General Antonio Guterres on Friday at the close of a three-day conference on global water resources, during which developing countries made urgent requests for assistance with cleaner drinking water and better sanitation.
In his final remarks, Guterres stated, "All of humanity's hopes for the future depend, in some way, on charting a new course to sustainably manage and conserve water."
He stated that water "needs to be at the center of the global political agenda" and that this implies more aggressive action against climate change.
According to the United Nations World Water Development Report, released on the eve of the conference, 26% of the world's population—2 billion people — lacks access to safe drinking water, while 46% — 3.6 billion people — lack access to basic sanitation. According to UN studies, nearly half the world's population will face acute water stress by 2030.
Many rhetorical pledges to enhance water supply were made at the conference, but there needed to be more precise commitments to translate aspirations into better daily lives for regular people.

Throughout the meeting, water-stressed states, particularly those in the developing world
"We have such lovely, ambitious initiatives," said Lina Taing, senior researcher at the global think tank United Nations University.
"We know that we are completely off track," she stated, regarding providing them with clean water and sanitation. Taing stated that the world's actions must be increased "fourfold."
Throughout the meeting, water-stressed states, particularly those in the developing world, told U.N. members of their need for international aid to provide their people with drinking water and sanitation facilities.
"Waging a war on two fronts at the same time to address water issues and climate change is no easy task, especially for a small island nation like Kiribati, which has very limited resources at its disposal," said Teburoro Tito, the United Nations representative for the Pacific island nation of fewer than 200,000 people. He claimed that Kiribati was particularly unprepared to deal with natural calamities.
SOURCE – (AP)
2 Dead In Missouri Flash Flood; Tornado Threat In The South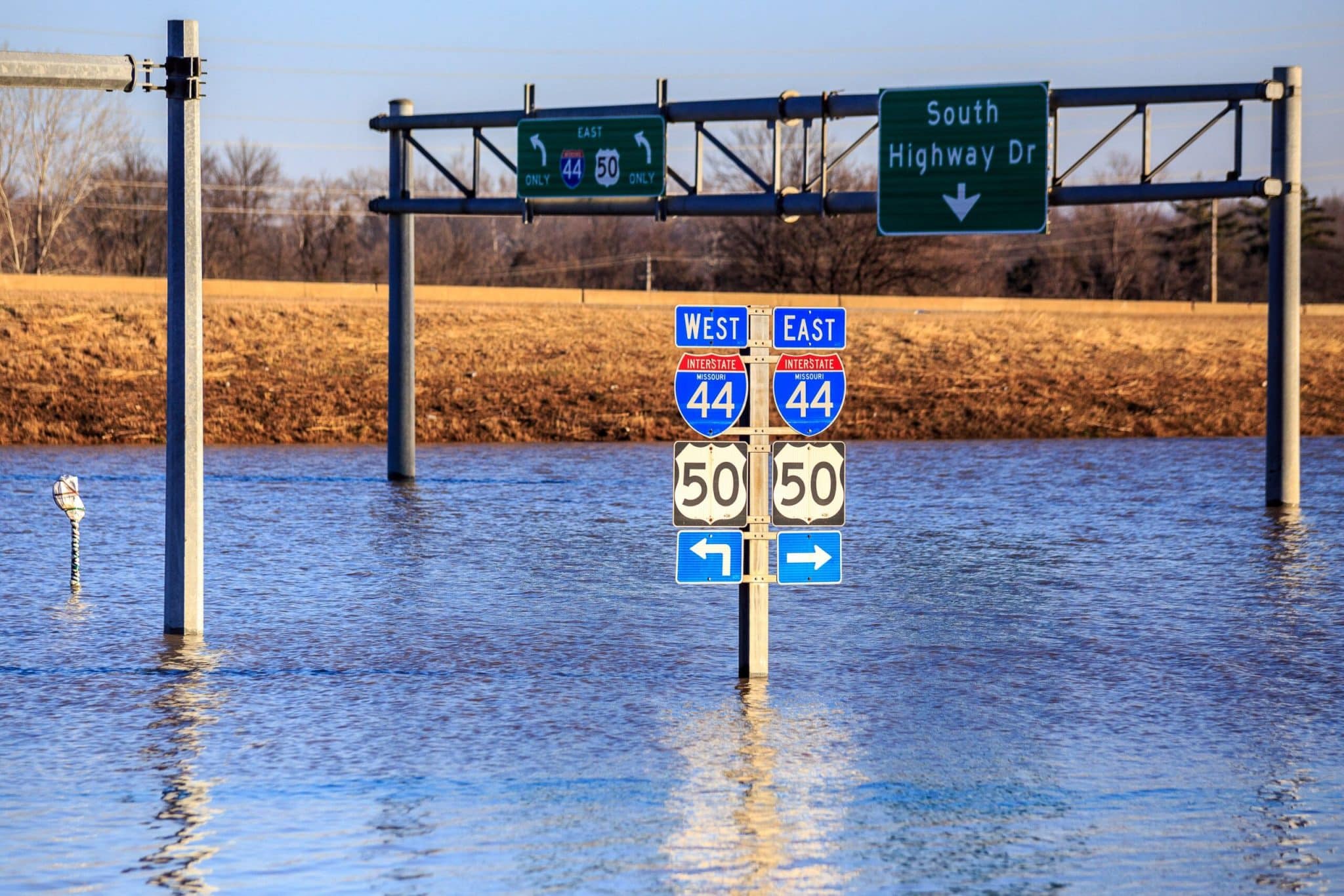 DECATUR, Texas — Two persons were killed early Friday in Missouri after their automobile was carried away by torrential rains as part of a severe weather storm raging over the Midwest and South.
The crash occurred shortly after midnight in a sparsely inhabited area of southwest Missouri. According to authorities, six young adults were in the vehicle washed away while attempting to cross a bridge over a flooded creek in Grovespring.
Four of the six survived the water. Devon Holt, 20, of Grovespring, was discovered about 3:30 a.m., and Alexander Roman-Ranelli, 19, of Springfield, was discovered about six hours later, according to Missouri State Highway Patrol Sgt. Thomas Young.
According to Young, the motorist told investigators that severe rains made it difficult to detect that water from a creek had submerged the bridge.
Meanwhile, the hunt for a lady who went missing after flash flooding from a tiny river drove her car off the road in another southwestern Missouri county. According to the Logan Rogersville Fire Protection District, the victim's dog was recovered safely, but there was no sign of the woman. Two additional people in the car were saved.
Southern Missouri received about 3 inches of rain Thursday night and into Friday morning, and severe weather was also affecting neighboring areas. A possible tornado touched down in north Texas early Friday as a dynamic storm system threatened to produce tornadoes in numerous Southern states.

Flash flooding from a tiny river drove her car off the road in another southwestern Missouri county.
According to Matt Elliott, a warning coordination meteorologist at the National Oceanic and Atmospheric Administration's Storm Prediction Center in Norman, Oklahoma, Severe weather is forecast throughout many states.
"We're talking about several tornadoes, some of which could be strong and intense," Elliott warned.
The Storm Prediction Center warned that tornadoes would be most likely across Arkansas, Louisiana, Mississippi, and Tennessee on Friday afternoon and evening. Storms with destructive winds and hail were predicted to move from eastern Texas and southeastern Oklahoma into southeastern Missouri and southern Illinois.
Heavy rain Thursday night and Friday morning prompted flash flooding in areas of Missouri, where a vehicle became stranded near the town of Fordham, according to authorities. Rescue teams were called to a low-water crossing on the Finley River late Thursday, according to Logan Rogersville Fire Protection District authorities on Facebook.

Southern Missouri has received 3 inches of rain since Thursday
Two persons were rescued, but a third was still missing as of Friday morning. The crews intended to deploy boats and have searchers stroll along the river's edge.
According to the meteorological service, some sections of southern Missouri have received 3 inches of rain since Thursday, and rain is likely to continue until Saturday morning. Most of southern Missouri was under a flash flood watch or warning on Friday.
According to Cody Powell, the county's emergency management coordinator, a probable tornado impacted the southwest portion of Wise County around 5 a.m., damaging homes and downing trees and electrical lines. Powell stated that he had received no reports of injuries.
Although the weather service has not confirmed a tornado, damage to residences has been recorded in neighboring Parker County, according to meteorologist Matt Stalley, and investigators will likely head to the region later Friday to make that conclusion.
The two areas are roughly 10 miles (16 km) apart on the western border of the Dallas-Fort Worth metroplex, and the storm system is predicted to pass east of the region by early Friday afternoon, according to Stalley.
SOURCE – (AP)