Rishi Sunak Becomes Great Britons First Prime Minister of Colour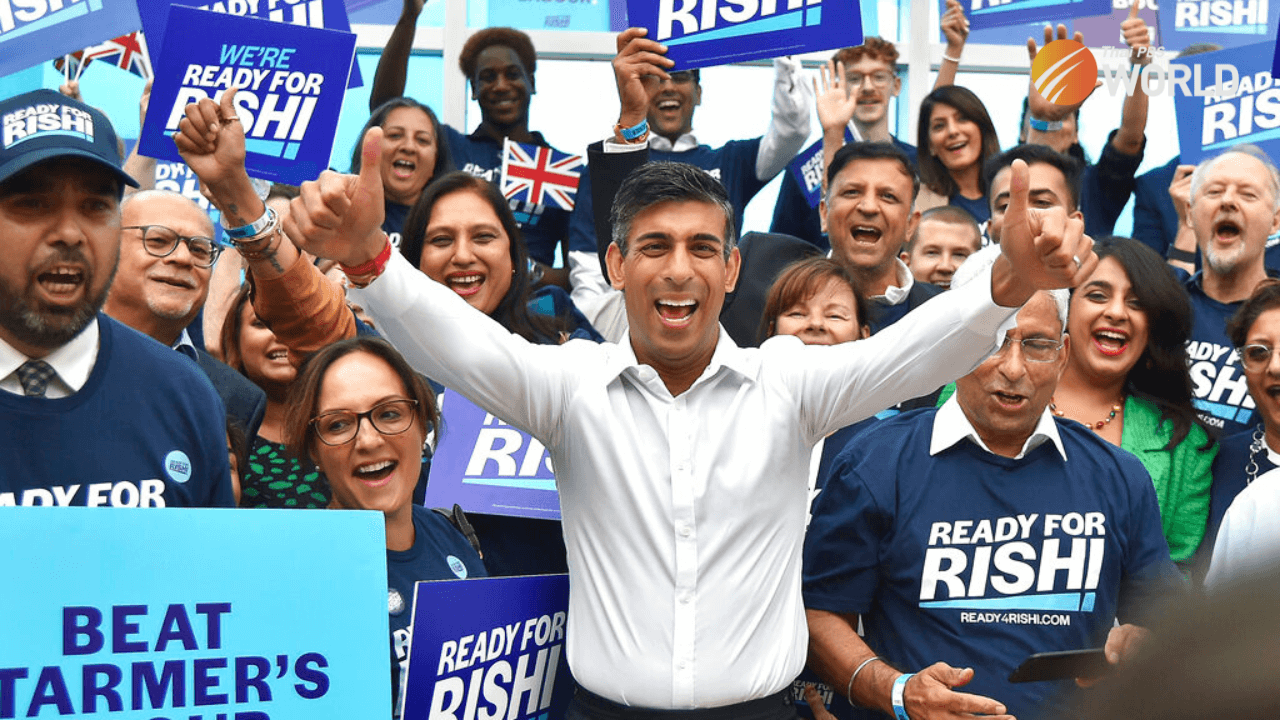 Rishi Sunak, the UK's former finance minister, has become the country's first prime minister of colour after winning the Conservative Party leadership race on Monday.
Penny Mordaunt, the only candidate standing after Boris Johnson stepped down, could not receive the requisite 100 nominations from Conservative colleagues.
Rishi Sunak was elected Conservative Party leader, and Mordaunt pledged her "all support" for Sunak.
Sunak's triumph came after Boris Johnson declared late Sunday that he would stand down and not run for office again.
Sunak achieved a spectacular reversal in fortunes just weeks after losing the Prime Ministership to Liz Truss.
The Conservative leadership election, sparked by Liz Truss' resignation on Thursday, needs candidates to garner the support of at least 100 Conservative MPs.
Only Sunak passed the test, according to senior backbencher Graham Brady.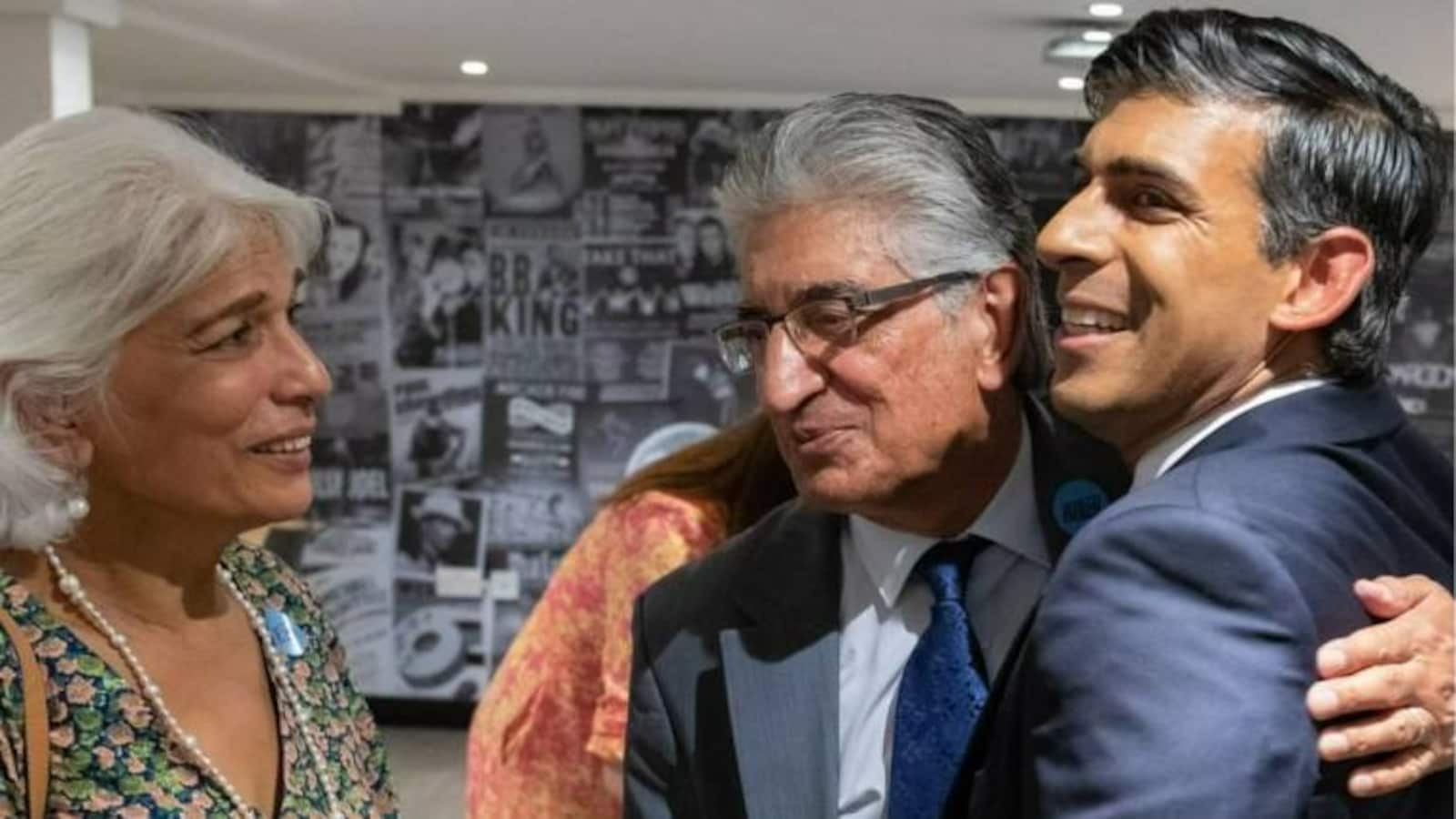 Rishi Sunak, a son of Indian and East African immigrants, had reached that threshold by Friday night, garnering around 200 nominations – more than half of the Conservative Party's parliamentary membership.
After Boris Johnson dropped down, Mordaunt was the sole remaining standing candidate.
However, she could not gain the necessary support, ending the leadership election.
If she had run, the election would have been decided by an online vote of the party's approximately 170,000 members. The findings will not be available until the end of the week.
Sunak's win came on the first day of the five-day Diwali festival, which celebrates the triumph of good over evil.
Sunak marked the occasion as chancellor of the exchequer in November 2020 by lighting oil lamps on the front steps of 11 Downing Street, the chancellor's official residence.
Liz Truss quit after only 44 days due to a poor market reaction to her tax-cutting mini-budget, forcing the Conservatives into their second leadership contest since the summer.
She succeeded Johnson in early September, following a government rebellion led by Sunak over a series of scandals, most notably the "Partygate" story involving Covid lockdown-violating parties.
Johnson's bid to return to Downing Street sparked months of instability and disagreement within the ruling Conservatives.
Backbenchers were concerned that a wave of resignations under Johnson's resurrected leadership would result in the general election sought by opposition parties. One isn't expected for another two years.
Johnson cut short his Caribbean vacation on Saturday to return to the United Kingdom.
However, in a sign of his diminishing political standing, Johnson abruptly stepped down on Sunday, admitting that "you can't govern successfully until you have a united party in parliament."
"I believe I have much to offer, but I don't believe this is simply not the right time," he added, believing he had received the requisite 100 nominations.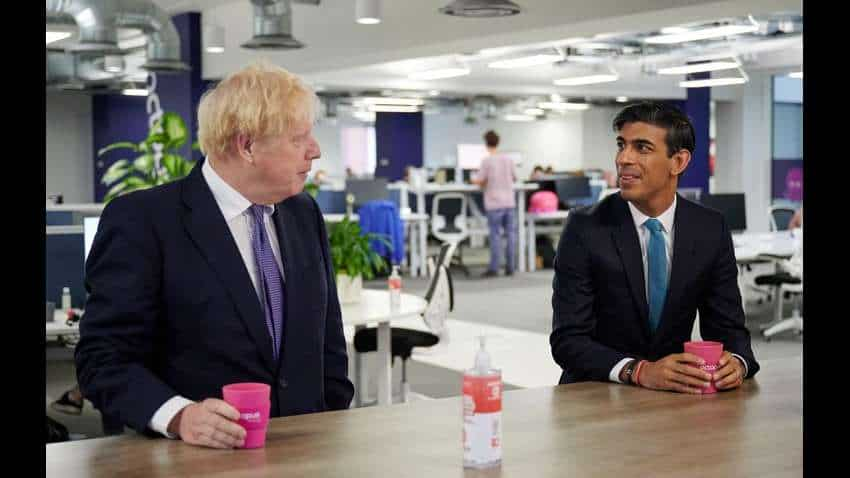 Rishi Sunak quickly praised Johnson, saying, "I sincerely hope Boris continues to contribute to the Conservative party at home and abroad."
Mordaunt claims she is best prepared to take on the opposition Labour Party, which is polling well.
In a piece published in the right-wing Daily Telegraph, she again stressed her commitment to a "lower-tax, high-productivity economy."
Rishi Sunak maintained a low profile, tweeting only that the country was in a "severe economic crisis."
"I want to fix our economy," he proclaimed, "bring our party together and deliver for our country."
Labour has now declared a general election.
"Tory MPs are ready to hand over the keys to No 10 (Downing Street) to Rishi Sunak without saying a word about how he'd rule," deputy Labour leader Angela Rayner tweeted.
According to Anand Menon, a politics professor at King's College London, Sunak becoming Prime Minister was a watershed moment.
"Having a prime minister of Indian descent is a major deal," he told BBC television just before the result was revealed.
Menon expressed his relief at how little was spoken about it. "In some respects, it appears that we have normalized this," he observed.
Rishi Sunak Becomes Great Briton's third Prime Minister in 2022
Messina Denaro: Notorious Italian Mafia Boss Dies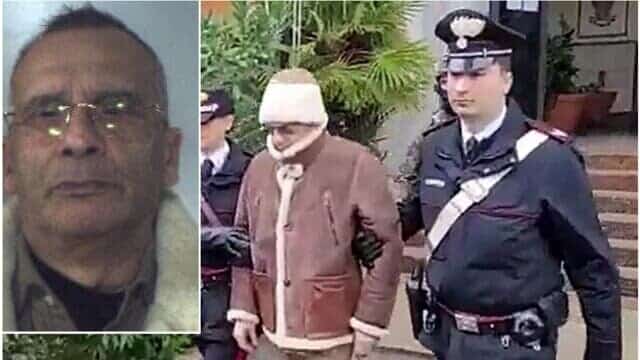 Matteo Messina Denaro, one of Italy's most wanted persons until his capture earlier this year, has passed away.
The 61-year-old man was believed to be a leader of the infamous Cosa Nostra Mafia for 30 years before his capture in January.
At his arrest, he was being treated for cancer and transferred from prison to a hospital last month.
Denaro was believed to be guilty of multiple murders.
In 2002, he was tried and sentenced to life in absentia for offenses, including his role in the 1992 murders of anti-Mafia prosecutors Giovanni Falcone and Paolo Borsellino. He once boasted that he could "fill a cemetery" with his victims.
In addition, he supervised racketeering, illegal waste disposal, money laundering, and drug trafficking on behalf of the Cosa Nostra organized crime syndicate.
Even though he had been on the run since 1993, it was believed that Messina Denaro was still issuing orders to his subordinates from various covert locations.
According to local media, he lapsed into an irreversible coma on Friday at a hospital in L'Aquila, central Italy, after requesting no aggressive medical treatment.

Matteo Messina Denaro, one of Italy's most wanted persons until his capture earlier this year, has passed away.
In recent months, he had undergone surgery for cancer-related concerns but reportedly had not recovered from the most recent operation.
L'Aquila Mayor Pierluigi Biondi confirmed Denaro's demise by writing on X (previously Twitter) that it was "the epilogue of an existence lived without remorse or regret, a painful chapter of recent history that we cannot erase."
In addition to his crimes, Denaro was believed to be Cosa Nostra's final "secret keeper." Numerous informants and prosecutors believe he possessed all the information and names of those involved in several of the Mafia's most notorious crimes.
More than one hundred members of the armed forces participated in his January detention, which occurred at a private clinic in Palermo, the capital of Sicily, where he was receiving chemotherapy.

Matteo Messina Denaro, one of Italy's most wanted persons until his capture earlier this year, has passed away.
He had been a symbol of the state's impotence to reach the highest levels of organized crime syndicates for many years.
Italian investigators frequently came near to apprehending Denaro by observing his closest associates. This led to the 2013 detention of his sister, Patrizia, and a number of his associates.
Police also seized valuable businesses associated with him, isolating him further.
Police had to rely on digital composites to reconstruct his appearance in the decades following his escape from justice. His voice recording was not published until 2021.
A Formula 1 fan from Liverpool was detained at gunpoint in a restaurant in the Netherlands in September 2021 after being misidentified as Denaro.
SOURCE – (BBC)
Leader Of Canada's House Of Commons Apologizes For Honoring Man Who Fought For Nazis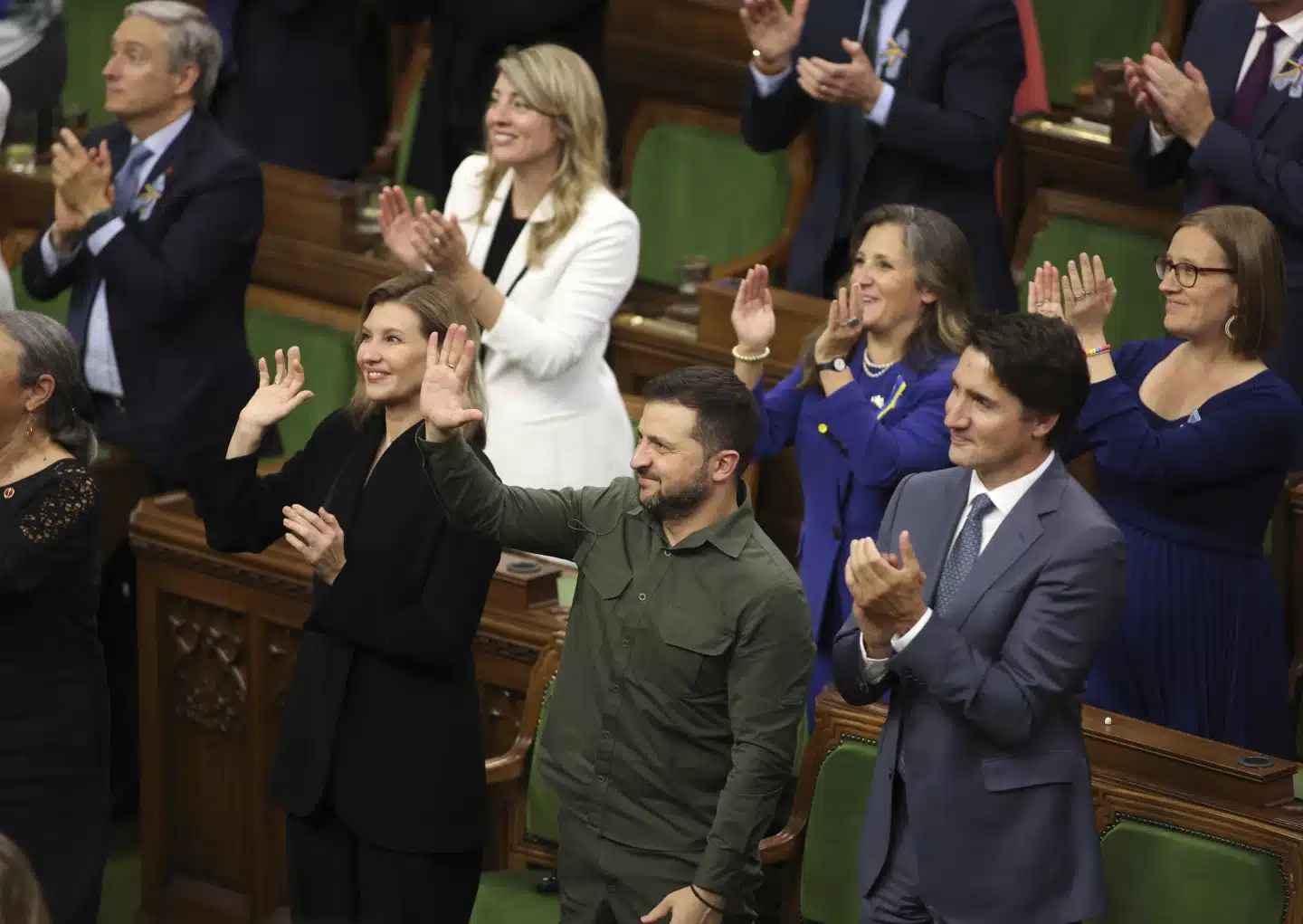 TORONTO — Sunday, Canada's House of Commons speaker issued an apology for recognizing a World War II Nazi soldier.
Shortly after Ukrainian President Volodymyr Zelenskyy delivered an address in the House of Commons, Speaker Anthony Rota drew attention to 98-year-old Yaroslav Hunka with a standing ovation. Rota described Hunka as a combat hero from the First Ukrainian Division.
"In my remarks following the President of Ukraine's address, I recognised a audience member. Since then, I've learned additional information that makes me regret my decision," Rota said.
He added that neither his fellow lawmakers nor the Ukrainian delegation knew his intention to recognize Hunka. Rota noted that Hunka resides in his district.
"I wish to express my deepest remorse to Jewish communities in Canada and around the globe. Rota stated, "I accept full responsibility for my actions."
Hunka could not be reached promptly for comment.

Sunday, Canada's House of Commons speaker apologized for recognizing a World War II Nazi soldier.
During two separate standing ovations, Canadian legislators applauded, and Zelenskyy raised his fist in acknowledgment while Hunka saluted from the gallery. Rota called him a "Ukrainian hero and a Canadian hero, and we thank him for all his service."
Zelenskyy was in Ottawa to garner Western support for Ukraine's conflict against the Russian invasion.
Putin has portrayed his Ukrainian foes as "neo-Nazis," even though Zelenskyy is Jewish and lost relatives in the Holocaust.
The office of Prime Minister Justin Trudeau issued a statement stating that Rota had issued an apology and accepted complete responsibility for the invitation to Hunka and the recognition in Parliament.
The statement asserted, "This was the proper course of action." "Neither the Prime Minister's Office nor the Ukrainian delegation were informed in advance about the invitation or the recognition."
The First Ukrainian Division was also called the Waffen-SS Galicia Division and the SS 14th Waffen Division. It was a volunteer unit under Nazi command.
The Friends of the Simon Wiesenthal Centre for Holocaust Studies stated on Sunday that the division "was responsible for the unfathomable mass murder of innocent civilians."

Zelenskyy was in Ottawa to garner Western support for Ukraine's conflict against the Russian invasion.
"An apology is owed to every Holocaust survivor and Second World War veteran who fought against the Nazis, and an explanation must be provided as to how this individual entered the hallowed halls of the Canadian Parliament and received recognition from the Speaker of the House and a standing ovation," the statement read.
B'nai Brith Canada's CEO, Michael Mostyn, said it was outrageous that Parliament honored a former member of a Nazi unit, saying Ukrainian "ultra-nationalist ideologues" who volunteered for the Galicia Division "dreamed of an ethnically homogenous Ukrainian state and endorsed the idea of ethnic cleansing."
"We expect an apology to be imminent. We anticipate a sincere repentance. Mostyn said before Rota's statement, "Parliament owes an apology to all Canadians for this outrage and a detailed explanation of how this could have occurred at the heart of Canadian democracy."
Members of Congress from every party stood to salute Hunka. A Conservative party spokesperson stated that the party was unaware of his past.
Sebastian Skamski stated that Trudeau's Liberal party would have to explain why he was invited based on the allegations of this individual's troubling history.
SOURCE – (AP)
President Macron Says France Will End Its Military Presence In Niger In 2024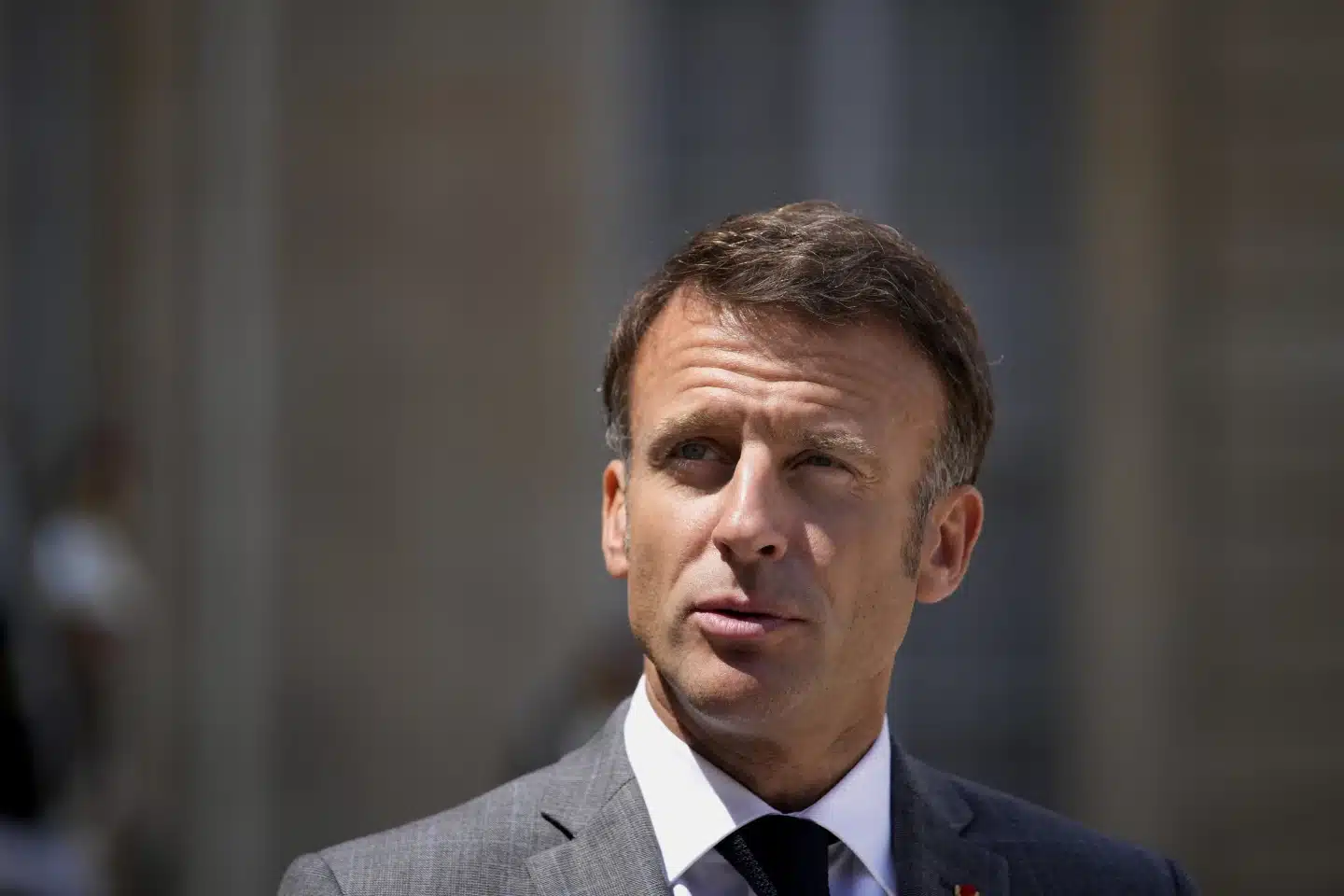 PARIS — President Emmanuel Macron announced on Sunday that France will terminate its military presence in Niger and withdraw its ambassador from the country following the deposal of the democratically elected president.
After French troops withdrew from neighboring Mali and Burkina Faso in recent years in response to coups, the announcement is a significant, if expected, setback to France's policy in Africa. France had stationed thousands of troops in the Sahel region at the request of African leaders to combat jihadist groups.
Since the coup in July, France has maintained approximately 1,500 troops in Niger and has repeatedly refused an order by the new junta for its ambassador to depart, stating that it does not recognize the legitimacy of the coup leaders.
In recent weeks, tensions have escalated between France and Niger, a former French colony. Macron recently stated that diplomats survived on military rations while cooping up in the embassy.
Macron stated in an interview with France-2 television that he spoke with deposed President Mohamed Bazoum on Sunday and informed him, "France has decided to bring back its ambassador, and in the coming hours, our ambassador and several diplomats will return to France."
He added, "And we will terminate our military cooperation with the Niger government because they no longer wish to fight terrorism."
He stated that the troops would be withdrawn progressively, most likely by the end of the year, in coordination with the coup leaders "because we want it to occur peacefully.

President Emmanuel Macron announced on Sunday that France will terminate its military presence in Niger and withdraw its ambassador from the country.
He stated that France's military presence at the time was in response to a request from the government of Niger. Since the rebellion, military cooperation between France and Niger had been suspended. The junta leaders claimed that the government of Bazoum was not doing enough to safeguard the country from the insurgency.
The junta is subject to sanctions imposed by Western and regional African powers.
In August, the junta gave French Ambassador Sylvain Itte 48 hours to depart the country. The rebellion's leaders revoked his diplomatic immunity after the deadline passed without France recalling him.
In New York on Friday, the military government that seized power in Niger accused U.N. Secretary-General Antonio Guterres of "obstructing" the West African nation's complete participation at the U.N.'s annual meeting of world leaders to appease France and its allies.
According to experts, after repeated military interventions in its former colonies over the past few decades, France's era as Africa's "gendarme" may eventually end as the continent's priorities shift.
Andrew Lebovich, a research fellow with the Clingendael Institute, a think tank, said the decision marks both an acceptance of a "harsh reality for France in the region and may possibly put some limits on the U.S. deployments in Niger, though as we have seen the U.S. and France have not followed exactly the same positionings in Niger."
Rida Lyammouri, senior fellow at the Policy Centre for the New South, a think tank based in Morocco, stated that Niger would experience the loss of French support in its fight against violent extremist groups.
"France has been a dependable partner in providing support for Niger's operations, and Niger has no alternative to fill this void, at least in the short and medium term," Lyammouri stated.
Macron withdrew French forces from Mali last year due to tensions with the junta following a coup in 2020 and from Burkina Faso more recently for similar reasons. Both African nations had requested that French forces withdraw.
In addition, France suspended military operations with the Central African Republic, accusing its government of failing to halt a "massive" anti-French disinformation campaign.
SOURCE – (AP)