King Charles to Bestow Title Duchess of Edinburgh on Princess Charlotte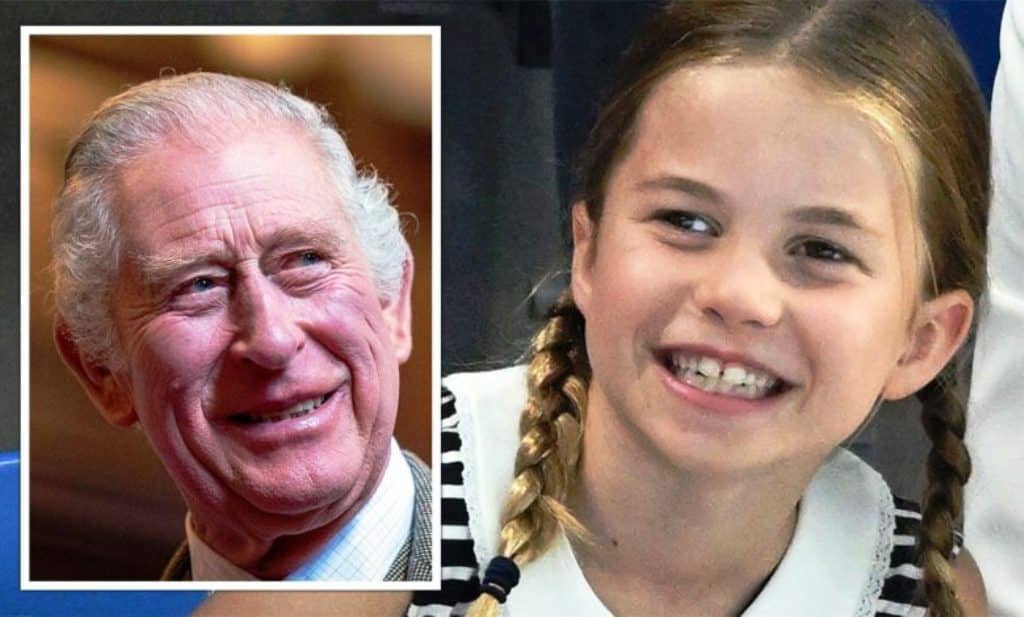 After months of deliberation, it appears that King Charles III has decided to bestow the title of Duchess of Edinburgh on Princess Charlotte, who is the third in line to the throne.
King Charles III has decided to bestow the title on Charlotte as a way of "honouring the line of succession," a subtle nod to the late Queen Elizabeth, who previously held that title from 1947 to 1952 before ascending to the throne.
"Discussions are ongoing," a source told the Daily Mail, "but the King's preferred outcome is that this title should go to Princess Charlotte." It would be a fitting tribute to the Queen, who had the title Duchess of Edinburgh, and a way for His Majesty to honour the line of succession."
Princess Charlotte is third in line to the throne after King Charles, her father, Prince William, and her older brother, Prince George.
Now comes the historic part: after her mother, Kate Middleton, became pregnant with her, the Windsor family changed the rules regarding girls having the same rights as boys.
This means that when her younger brother was born, Charlotte's position did not change, and she remained in line for the throne.
But, returning to the title, the late Queen was not the only one who held it. The title of Duchess of Edinburgh is one of the most senior in the Royal Family, and only four women have ever held it.
Princess Augusta of Saxe-Gotha was the first to be given the title in the 18th century, followed by Grand Duchess Maria Alexandrovna of Russia. Then came Queen Elizabeth, followed by Camila, now known as the Queen Consort.
Charlotte appears to be the fifth woman to hold this title. Her late great-grandmother would be so proud!

Harry, Meghan's Bullying Accusation a Complete 'Fabrication'
Prince Harry and Meghan Markle have been chastised for spreading fabricated allegations' about the bullying investigation.
Sarah Vine, a royal commentator and author, responded in her piece for the Mail on Sunday.
"Vehemently denied by the Prince of Wales and repudiated in typical diplomatic fashion by the late Queen -' recollections may vary' – it's never been entirely clear what form this so-called racism was supposed to have taken," she wrote.
"The Sussexes have never provided any concrete evidence." Indeed, scratch the surface, and all the data indicates that the exact opposite of what they say is true – especially if you believe that actions speak louder than words."
"Take a look at the late Queen's dedication to the Commonwealth and its people." Take, for example, the King's Prince's Trust, which has assisted countless disadvantaged children, many of whom come from minority backgrounds."
"One of those helped even handed out a Pride of Britain Prince's Trust Award last month to a young RAF pilot with Asperger's syndrome named Alex Anderson, in recognition of the opportunities provided by the Trust." Idris Elba is his name."
"And who can forget Charles' pride and dignity as he walked Meghan down the aisle?" Or her mother's warm reception at the wedding?"
"After all the work the King – and other Royals – have done to promote tolerance and diversity, the notion that the family is 'institutionally racist' is nothing short of absurd."
"However, the Sussexes have cleverly engineered this idea." All to create a narrative that serves their purpose: to boost their image – and bank account – at the expense of the Royal Family."
"It insults Harry's grandmother's work and exposes the Royal Family to the vilest accusations and abuse."
Spain: Nightclub Fire Kills 13 In Murcia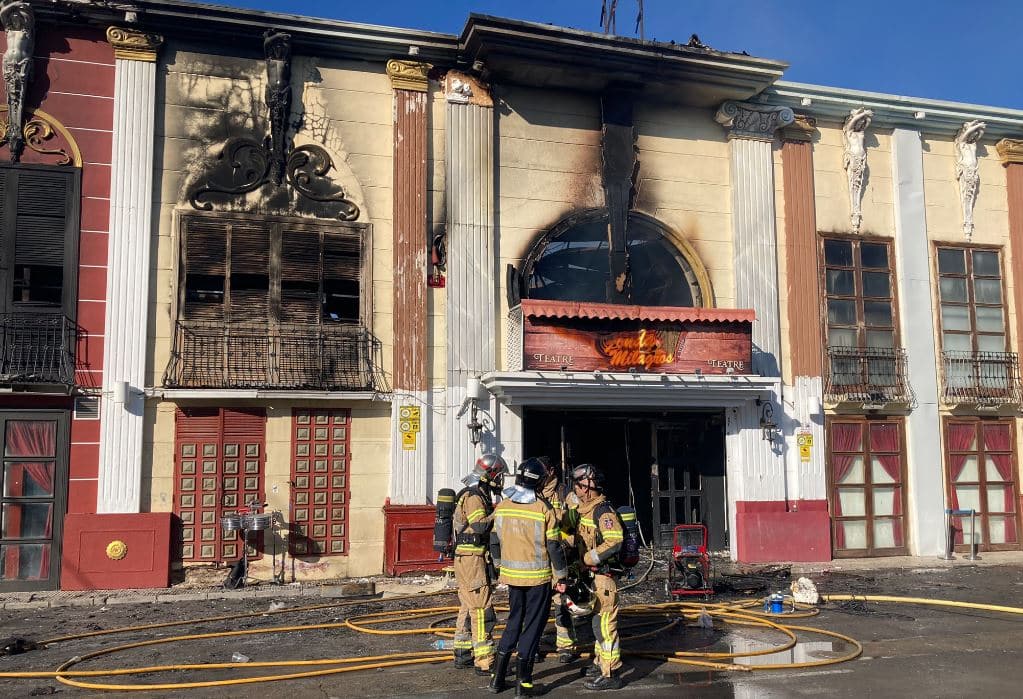 At least thirteen persons perished in a fire that engulfed three nightclubs in Murcia in southeast Spain.
The conflagration broke out in the Fonda Milagros nightclub – La Fonda – early Sunday morning.
The fire then spread to neighboring clubs as patrons fled the filled dance floors, according to the police.
Local media reported that birthday-celebrating family members were among the deceased.
La Verdad de Murcia newspaper reported that one of the birthday party guests at the club with his cousins and aunt returned home during the chaos only to learn that one of his cousins had not departed.

At least thirteen persons perished in a fire that engulfed three nightclubs in Murcia in southeast Spain.
It is unclear whether the cousin was one of the verified dead.
Police have verified that all fatalities occurred at La Fonda, but 14 individuals remain unaccounted for. They warned that the number of fatalities would likely increase.
The fire is believed to have begun around 06:00 (04:00 GMT) in the Atalayas region of Murcia, where the club is located.
After nearly 15 hours, it remains unclear what caused it. However, Murcia's mayor, Jose Ballesta, told reporters that the fire started on the club's first floor earlier in the day.
Diego Seral of the national police stated that the collapsed roof of La Fonda made it difficult to locate victims and determine what had transpired.

At least thirteen persons perished in a fire that engulfed three nightclubs in Murcia in southeast Spain.
According to La Verdad de Murcia, a 28-year-old woman sent a voice message to her mother when the fire broke out, saying, "Mummy, I love you, we're going to die."
She had gone out with her partner and some acquaintances from Caravaca de la Cruz, a nearby town. It is unclear whether she survived.
"They went because there are no nightclubs in Caravaca," the woman's father, Jairo, told the newspaper. "It was the second time she had been."
Four people are being treated for smoke inhalation at a hospital, and a local sports venue is being used to counsel those affected.
"We are devastated," said Murcia's mayor, Jose Ballesta. Three days of mourning have been declared in Murcia.
This is believed to be the worst nightclub fire in the country in more than three decades. In 1990, 43 individuals perished in a fire at a venue in Zaragoza.
SOURCE – (BBC)
Panama Canal Reduces The Maximum Number Of Ships Travelling The Waterway To 31 Per Day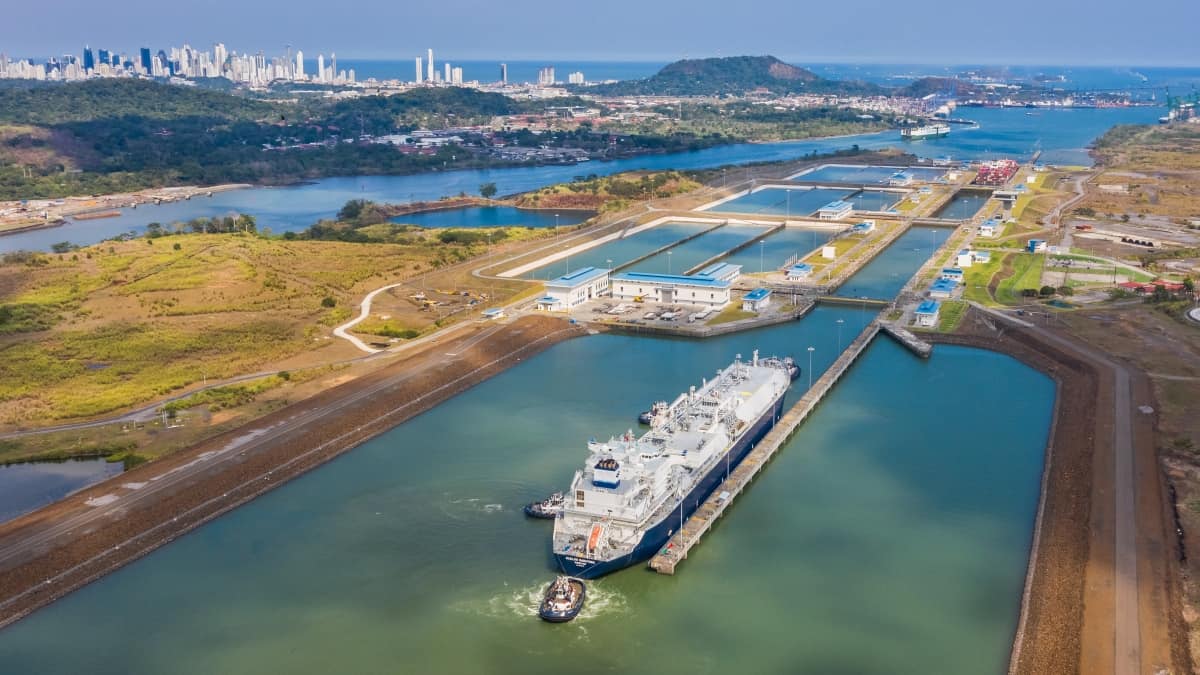 PANAMA CITY — Due to a drought that has reduced the supply of fresh water needed to operate the locks, the Canal announced on Saturday that it would reduce the maximum number of ships that can travel the waterway daily to 31 from 32 in August.
This compares to the normal daily average of 36 to 38 ships per day.
Nine ships per day will be permitted to utilize the new, larger locks, while the old-fashioned Panamax locks will accommodate 22 ships per day.

The catchment also provides freshwater to Panama City, home to roughly 2 million of the country's 4 million inhabitants.
The Canal Authority guaranteed a draught of 44 feet for ships, partly because 70 percent of waterway vessels require a depth of at least 44 feet.
In August, the canal instituted a policy limiting the maximum daily number of ships traveling through its locks to 32.
There needs to be more precipitation to sustain the watershed system of rivers and brooks that fill lakes, whose waters fill the locks.
The catchment also provides freshwater to Panama City, home to roughly 2 million of the country's 4 million inhabitants.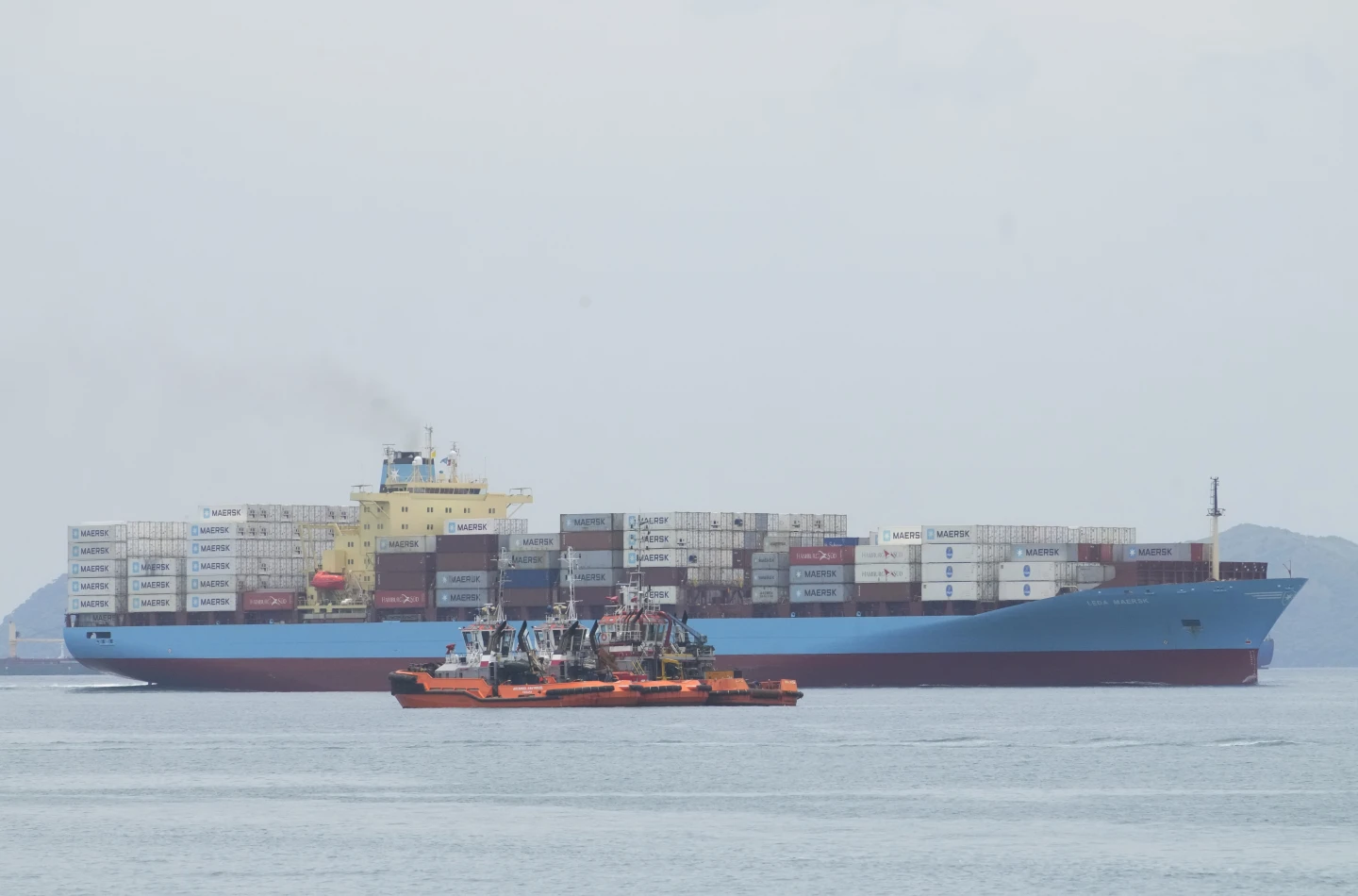 source – ap
Messina Denaro: Notorious Italian Mafia Boss Dies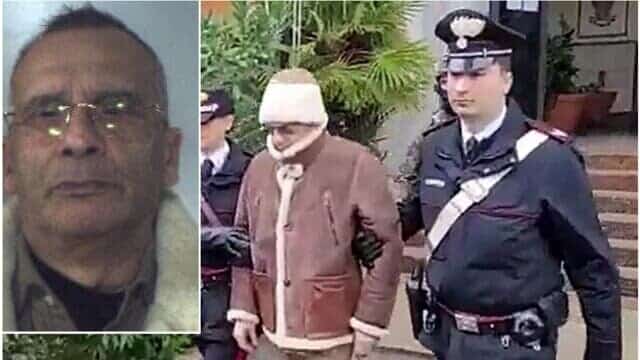 Matteo Messina Denaro, one of Italy's most wanted persons until his capture earlier this year, has passed away.
The 61-year-old man was believed to be a leader of the infamous Cosa Nostra Mafia for 30 years before his capture in January.
At his arrest, he was being treated for cancer and transferred from prison to a hospital last month.
Denaro was believed to be guilty of multiple murders.
In 2002, he was tried and sentenced to life in absentia for offenses, including his role in the 1992 murders of anti-Mafia prosecutors Giovanni Falcone and Paolo Borsellino. He once boasted that he could "fill a cemetery" with his victims.
In addition, he supervised racketeering, illegal waste disposal, money laundering, and drug trafficking on behalf of the Cosa Nostra organized crime syndicate.
Even though he had been on the run since 1993, it was believed that Messina Denaro was still issuing orders to his subordinates from various covert locations.
According to local media, he lapsed into an irreversible coma on Friday at a hospital in L'Aquila, central Italy, after requesting no aggressive medical treatment.

Matteo Messina Denaro, one of Italy's most wanted persons until his capture earlier this year, has passed away.
In recent months, he had undergone surgery for cancer-related concerns but reportedly had not recovered from the most recent operation.
L'Aquila Mayor Pierluigi Biondi confirmed Denaro's demise by writing on X (previously Twitter) that it was "the epilogue of an existence lived without remorse or regret, a painful chapter of recent history that we cannot erase."
In addition to his crimes, Denaro was believed to be Cosa Nostra's final "secret keeper." Numerous informants and prosecutors believe he possessed all the information and names of those involved in several of the Mafia's most notorious crimes.
More than one hundred members of the armed forces participated in his January detention, which occurred at a private clinic in Palermo, the capital of Sicily, where he was receiving chemotherapy.

Matteo Messina Denaro, one of Italy's most wanted persons until his capture earlier this year, has passed away.
He had been a symbol of the state's impotence to reach the highest levels of organized crime syndicates for many years.
Italian investigators frequently came near to apprehending Denaro by observing his closest associates. This led to the 2013 detention of his sister, Patrizia, and a number of his associates.
Police also seized valuable businesses associated with him, isolating him further.
Police had to rely on digital composites to reconstruct his appearance in the decades following his escape from justice. His voice recording was not published until 2021.
A Formula 1 fan from Liverpool was detained at gunpoint in a restaurant in the Netherlands in September 2021 after being misidentified as Denaro.
SOURCE – (BBC)