Microsoft: Job cuts in tech sector spread, Microsoft lays off 10,000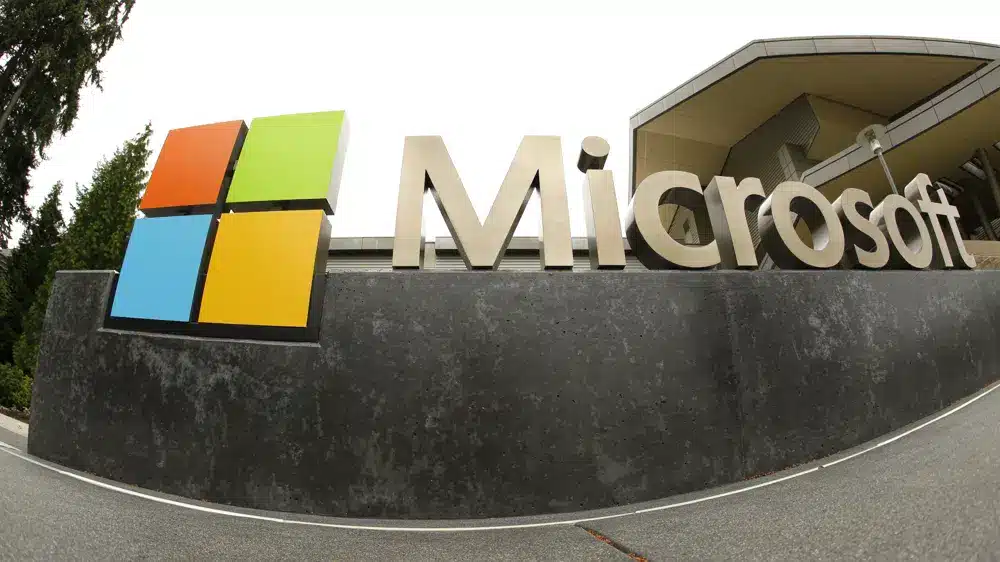 Microsoft is laying off 10,000 employees, or nearly 5% of its workforce, joining other tech companies in slowing their pandemic-era expansions.
In a filing with the government on Wednesday, the company said that the layoffs were caused by "macroeconomic conditions and changing customer priorities."
The software company, which is based in Redmond, Washington, also said that it was making changes to its hardware portfolio and combining its leased office locations.
With so many people working and studying from home, Microsoft is cutting far fewer jobs than it added during the COVID-19 pandemic as it responds to a surge in demand for its workplace software and cloud computing services.
"A large part of this is simply overeager hiring," said Joshua White, a finance professor at Vanderbilt University.

Microsoft's Staff Grew By 36%
In the two fiscal years after the outbreak, Microsoft's staff grew by 36%, from 163,000 at the end of June 2020 to 221,000 in June 2022.
In an email to employees, CEO Satya Nadella said that the layoffs will affect "less than 5% of our total employee base," and that some employees will find out today.
Nadella said, "We are cutting jobs in some areas, but we will keep hiring in key strategic areas." He stressed how important it was to create a "new computer platform" based on advances in artificial intelligence.
Customers who increased their digital technology spending during the pandemic are now attempting to "optimize their digital spend to do more with less," he said.
"We're also seeing organizations in every industry and geography exercise caution as some parts of the world experience a recession and others anticipate one," Nadella wrote.

Lots Of Cuts In The Tech Sector
Other tech firms have also cut jobs amid concerns about an economic slowdown.
Amazon and the company that makes business software, Salesforce, both cut a lot of jobs earlier this month. They did this to cut back on payrolls that grew quickly during the pandemic lockdown.
Amazon has announced the elimination of approximately 18,000 jobs. The layoffs are the largest in the Seattle company's history, though they represent only a small portion of its 1.5 million global workforces.
Meta, Facebook's parent company, is laying off 11,000 employees, or roughly 13% of its workforce. And Elon Musk, the new CEO of Twitter, has reduced the company's workforce.
When Nadella spoke at the World Economic Forum's annual meeting in Davos, Switzerland, on Wednesday, he did not directly mention the layoffs.

Finding A Balance After Covid
When the forum's founder, Klaus Schwab, asked what the tech layoffs meant for the industry's business model, Nadella stated that companies that boomed during the COVID-19 pandemic are now seeing "normalization" of that demand.
"Quite frankly, we in the technology industry will have to become more efficient, right?" According to Nadella. "It's not about doing more with less than everyone else. We'll have to make do with less. So we'll have to demonstrate our productivity gains using our technology."
Microsoft refused to comment on where the layoffs and office closures would be concentrated. On Wednesday, the company told employment officials in Washington state that it was firing 878 people from its offices in Redmond and the nearby cities of Bellevue and Issaquah.
It employed 122,000 people in the United States and 99,000 elsewhere as of June.

A Rapid Rise In Interest Rates
According to Vanderbilt professor White, all industries are looking to cut costs ahead of a possible recession, but tech companies may be especially sensitive to the rapid rise in interest rates, a tool that the Federal Reserve has used aggressively in recent months in its fight against inflation.
"This hits tech companies a little harder than industrials or consumer staples because a large portion of Microsoft's value is on projects with cash flows that won't pay off for several years," he explained.
One of these projects is Microsoft's recent investment in its startup partner in San Francisco, OpenAI, which makes the writing tool ChatGPT and other AI systems that can make readable text, images, and computer code.
Microsoft, which owns the Xbox game division, is also dealing with regulatory uncertainty in the United States and Europe, delaying its planned $68.7 billion takeover of video game company Activision Blizzard, which had approximately 9,800 employees a year ago.
SOURCE – (AP)
How The Apple IPhone 15 Price Compares With All Previous IPhones
Apple revealed the iPhone 15 during their annual September event in Cupertino, California.
The world's most valuable firm, currently valued at $2.75 trillion, presented four new models on Tuesday:
iPhone 15 ($799 – $1099)
iPhone 15 Plus ($899 – $1199)
iPhone 15 Pro ($999 – $1499)
iPhone 15 Pro Max ($1199 – $1599)

What has altered?
The iPhone 15 and 15 Plus will use the A16 Bionic chip from last year, while the iPhone 15 Pro and Pro Max will use the latest 3nm process, the A17 Pro chip.
The most significant change this year is how phones will be charged. Apple has adopted the USB-C charging standard, replacing the old Lightning connection, to comply with European legislation. The new cable should enhance data transmission speeds and reduce the need for consumers to purchase several chargers for different devices.

How much more expensive are Apple iPhones today?
Since the late Apple co-founder, Steve Jobs, presented the first iPhone in 2007, the custom of unveiling the latest iPhones each year has remained. The technological landmark has become the world's most popular smartphone and Apple's best-selling product.
The original iPhone sold for a staggering $499. The following year, though, Apple's redesign of the iPhone 3G was significantly more reasonable at $199.
Following the launching of the iPhone 3GS in 2009, iPhone prices remained stable. That was until the iPhone 5c was released in 2013, with more bright hues and a more affordable $99 price tag. The product was the cheapest iPhone ever made.
With gradually rising pricing and the market's need for a technologically advanced phone, iPhone prices have risen since the introduction of the Plus models–the larger and more expensive shape built to carry a larger screen.
It wasn't until 2017 that Apple unexpectedly introduced the new iPhone X, causing iPhone prices to skyrocket. The $999 price tag intimidated many, but more people began to adapt.
The entry-level iPhone 15 costs $799, the same as the previous three generations, from the iPhone 12 (2020) to the iPhone 14 (2022).
SOURCE – (AJ)
Roblox Coming To PlayStation 4 And PS5
The announcement was made at Roblox's annual Developers Conference.
The company also stated that an open beta version launched earlier this year on Meta Quest was well-received.
The beta version, which made an unfinished version of the game available to players with a Quest 2 or Quest Pro headset, garnered more than one million downloads in its first five days, and the company stated it would be released on Quest later this month.
However, despite popular demand, a PlayStation version remained unreleased until today.
The launch's specifics were scarce, although the company stated that players on past and current generation PlayStation consoles can "access the full catalogue of Roblox experiences."
Connect, a mechanism that would allow players to call people in the game using their real identities, body language, and facial expressions, was also unveiled by Roblox.
The game will overlay users' real-world expressions onto their in-game persona by aiming a camera at their actual faces.

The announcement was made at Roblox's annual Developers Conference.
This motion-capture technology was first made accessible in August, but Roblox Connect is the company's first attempt to link it with phoning pals.
The company stated in a blog post outlining the motion-capture technology available to gamers aged 13 and over.
Players must first permit the game to use their camera before it can be used. The firm stated in a privacy notice that it does not record or store anything obtained from a player's camera and that "video from your camera never leaves your device."
It is still being determined in which countries Roblox Connect will be available, and the company promises additional information will be released in the future.
SOURCE – (BBC)
Peloton Bike "Instantly" Killed Rider After Falling On Him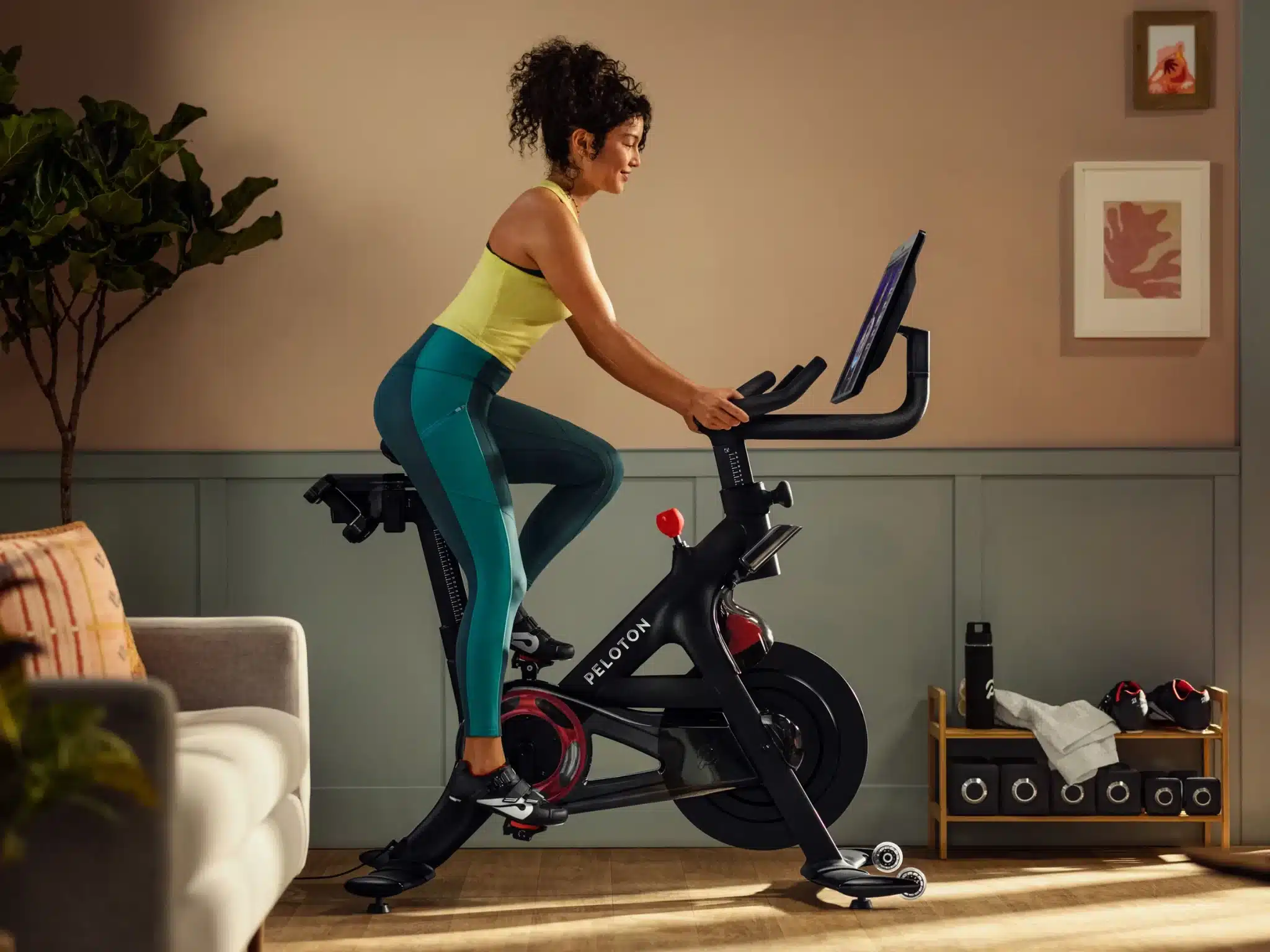 Peloton faces legal action after a man was killed in an accident involving one of its cycles.
Johanna Furtado filed a lawsuit against the workout equipment manufacturer, which has denied any wrongdoing, more than a year after her son Ryan Furtado, 32, was killed while using a Peloton spin bike for an exercise in January 2022. Johanna alleged in court records filed in March 2023 that her son, who had purchased the bike six months prior, was killed while performing a virtually-instructed "Core" workout given by the equipment.
"The workout requires riders to disembark the bike and conduct exercises on the floor," according to the documents. "Ryan got off the bike and started doing floor exercises." Ryan utilized the bike to help him get up after finishing those workouts. The bike turned around and hit him in the neck and face, severing his carotid artery and killing him instantaneously."
The New York Police Department discovered Ryan with the "bike still resting on his neck and face," according to the lawsuit.

Peloton faces legal action after a man was killed in an accident involving one of its cycles.
Johanna also claims in her filing that Peloton sold her son the bike "in a defective and unreasonably dangerous condition" and "knew or should have known of the risk of personal injury associated with continuously stretching on the bike during workouts, causing the Subject Bike to destabilise and fall, injuring the user."
She seeks compensatory damages, medical expenses, and other economic damages and a jury trial.
Peloton Interactive, Inc. claims in a response filed in June and obtained by the Daily Beast that Ryan's "alleged injuries or damages, if any, were caused or contributed to by [his] own negligence, intentional act and/or fault" and not by the company, which is not legally responsible.
In a statement to E! News on September 8, a Peloton spokeswoman said, "We offer our deepest sympathy and condolences to the Furtado family for this unfortunate accident." The health and safety of our Member community is a primary priority for us as a Member-first company."
According to the Furtado family's lawyers, Mike Morgan and Gennady Voldz, Peloton "has a duty to communicate clearly and honestly with customers about the dangers inherent in their products."

Peloton faces legal action after a man was killed in an accident involving one of its cycles.
"The sympathy and condolences Peloton has offered to our client in public statements ring hollow while their lawyers deny any responsibility and blame Mr. Furtado for his own tragic and avoidable death," they said. "We will do everything in our power to hold Peloton accountable for their actions and inactions that allegedly led to the death of a kind and funny 32-year-old man who should still be with us today."
Johanna's lawsuit, initially reported by the Daily Beast on September 6, features the first-known death involving a Peloton cycle, which became popular after the COVID-19 epidemic began in 2020 as people increasingly worked out at home.
However, the company's treadmills have been involved in disastrous situations in the past. A 6-year-old child died after being pushed into a Peloton treadmill in 2021, while a 3-year-old had a "significant brain injury" following an accident that left him "trapped under a Peloton Tread+," according to an incident report filed with the U.S. Consumer Product Safety Commission (CPSC).
The product was later recalled, and the CPSC announced in January that Peloton had agreed to pay a $19 million civil penalty that "resolves CPSC's charges that Peloton knowingly failed to immediately report to CPSC, as required by law, that its Tread+ treadmill contained a defect that could create a substantial product hazard and created an unreasonable risk of serious injury to consumers."
"By the time Peloton filed a report with the Commission, there were more than 150 reports of people, pets, and/or objects being pulled under the rear of the Tread+ treadmill," according to the CPSC, "including the death of a child and 13 injuries, including broken bones, lacerations, abrasions, and friction burns."
Peloton later told NBC News and other publications that it was happy with the settlement and that "it continues to pursue the CPSC's approval of a Tread+ rear guard that would further augment its safety features." The firm also stated that it "remains deeply committed to our members' safety and well-being, as well as the continuous improvement of our products."
SOURCE – (E)