Eagles Fans Flood Philly Streets After Super Bowl 38-35 Loss: 'F–k The Chiefs'
SUPER BOWL: Eagles fans were very upset after their team lost the Super Bowl to the Kansas City Chiefs. They went out into the streets of Philadelphia, yelled obscenities, set off fireworks, and fought with police Sunday night and early Monday morning.
According to social media videos, Broad Street looked like a sea of green after heartbroken Philadelphia fans climbed traffic lights and chanted "F— the Chiefs!" after the Eagles' stunning 38-35 loss.
According to Fox News, police issued warnings to rowdy fans who were seen igniting fireworks on the ground, climbing greased poles, and jumping onto bus shelters.
"The thing is, whether you win or lose… "Philly will still be Philly because IT'S A PHILLY THING," Twitter user @Annie Wu 22 wrote, sharing the video of a crowd yelling obscenities.
Someone threw a section of a fence at one point, but it did not hit anyone.
Dozens of police officers and SWAT team members in riot gear stood ready to disperse the revelers over a speaker.

Eagles Fans Used Smoke Bombs In Protest To The Chiefs Win
According to videos posted on Twitter, police used smoke bombs around 11 p.m. to disperse the crowds and get people to go home.
Bicycle cops and a crowd also clashed on Broad Street, according to NBC Philadelphia.
Some fans were seen being arrested late Sunday.
Two people were charged with misdemeanors, and 11 others were cited for disorderly conduct, according to police, who also stated that one officer was injured in the melee but did not seek medical attention.
Rihanna rocks the Super Bowl halftime show — and she's pregnant.
Earlier in the day, before the big game, a car was overturned on a crowded street near Temple University.
According to Fox 29, people remained mostly peaceful on Broad Street, and the crowd left between 11 p.m. and midnight.

The Chiefs Had A Game Winning Field Goal Half-Way Through The Game The Sealed The Win
The diehards had started partying on the streets while the Eagles were still ahead — before a controversial holding call late in the game paved the way for the Chiefs' game-winning field goal.
Following the game, Eagles cornerback James Bradberry admitted to blitzing Chiefs wide receiver JuJu Smith-Schuster on the game-winning drive.
"I'm so disappointed at that call, (Bradberry) barely touched him. At the game's end, will you make a call like that? "Will a call like that decide the Super Bowl?" one fan asked, according to Fox 29.
Despite the last-minute upset, Birds fans continued to cheer on their team as confetti rained and fireworks lit up the sky.
The Philadelphia Inquirer reported that Grumpy's Tavern manager Keith D'Alfonso grumbled, "Not happy," as patrons yelled expletives.
Ashton Crawford, 31, sat glumly at Reale's Sports Bar & Grill on Frankford Avenue as the Chiefs celebrated their victory.
"I'm simply torturing myself. I thought we had it figured out. "I assumed we'd be out in the streets celebrating," he explained.

Different Fans Weigh In On Their Opinions Of their Teams
Amid the disappointment, Jamel Fanning, 40, waxed philosophical on Broad Street.
"There will always be ups and downs when you play this game," Fanning told the Inquirer. "We must continue to support our team. We don't stop supporting them because they lost."
Police lined up on Broad Street around midnight Monday to clear the area near City Hall, and crews from the Department of Public Property later collected and stacked fencing onto trucks.
Given the notoriously raucous Birds fans' past behavior, Philadelphia police had braced for a chaotic scene following the Super Bowl.
Fans celebrated the Eagles' NFC Championship game victory over the 49ers last month by climbing light poles, crosswalk lights, and standing on bus stop shelters.
When the Eagles defeated the Patriots in the Super Bowl in 2018, authorities famously greased light poles throughout the city, but it wasn't enough to keep enterprising fans from climbing them.
SOURCE – (NY Post)
Juan Soto Traded From Padres To Yankees In 7-Player Deal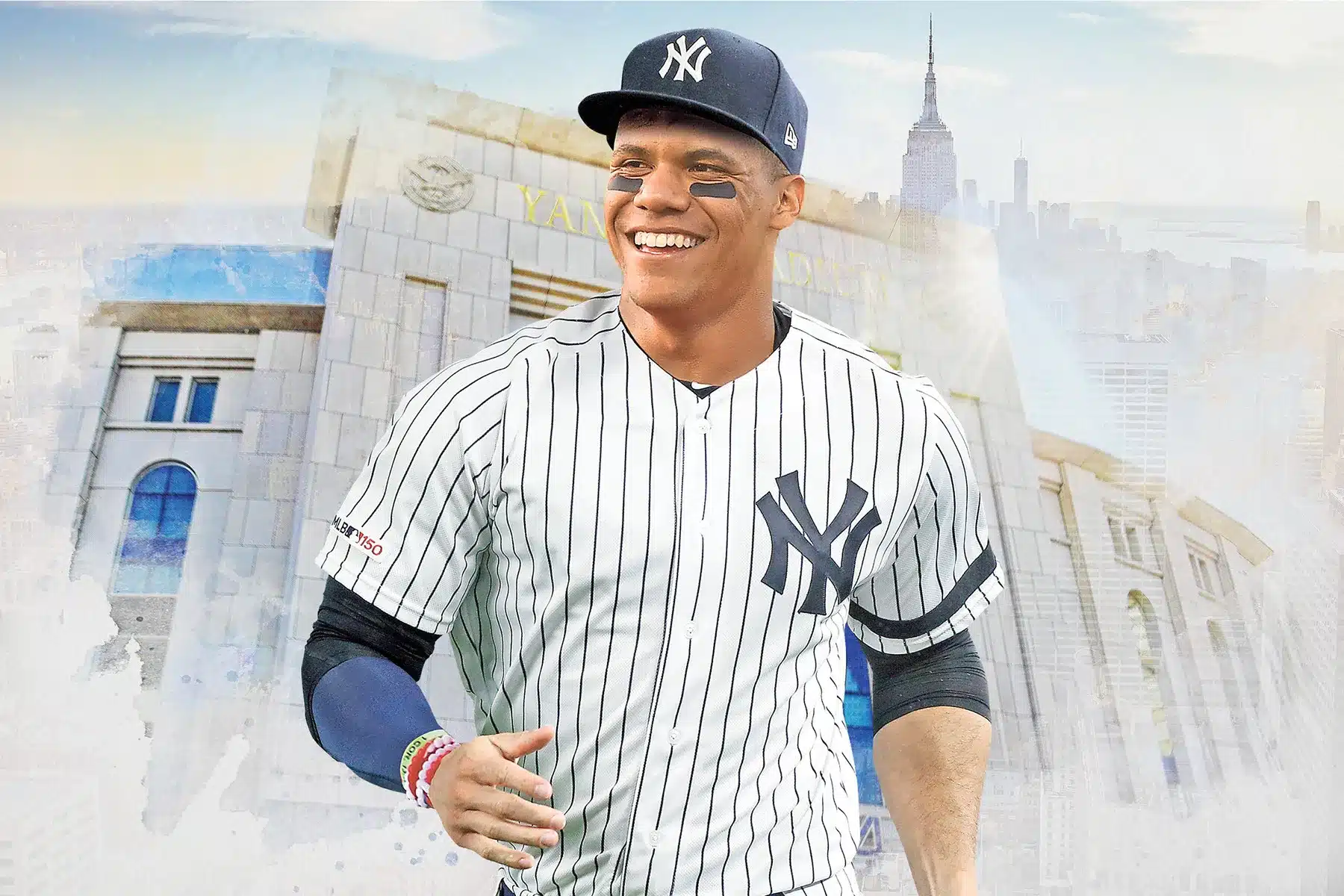 TORONTO, ONTARIO — For months, it had been speculated that the San Diego Padres might trade Juan Soto. Those rumors gained traction over the last week, culminating on Wednesday with the outfielder's trade to the New York Yankees.
Soto is a generational hitter who dramatically transforms the Bronx Bombers. This is the largest move of the MLB offseason so far, and it should serve as a massive domino effect for subsequent trades across the league.
Here's a closer look at the agreement and what it entails.

Juan Soto Traded From Padres To Yankees In 7-Player Deal
The transaction involves the San Diego Padres sending outfielders Soto and Trent Grisham to the New York Yankees in exchange for right-handers Michael King, Jhony Brito, Randy Vásquez, and Drew Thorpe, as well as catcher Kyle Higashioka.
The Yankees have emerged as the overwhelming favorite to sign Soto over the last few days. Other teams did not appear to be running late in the process, although numerous teams, notably the Toronto Blue Jays, have been mentioned in trade talks for the slugger.
The participant: We could write a book about Soto's accomplishments and awards. He's a batting champion, a World Series champion, a three-time all-star, and a four-time Silver Slugger. Simply put, he's one of the finest hitters in the game, and at 25 years old, he may be approaching his prime.
Juan's wRC-plus of 154 trails only three hitters since breaking into the majors in 2018: Yordan Alvarez (166), Aaron Judge (166) – his new teammate — and Mike Trout (172).
Juan had an outstanding 2023 season, hitting.275/.410/.519 with 35 home runs and an MLB-high 132 walks. His percentile rankings, typically among the best in the league last season, are equally astounding. All of this is crucial because, by his standards, Soto had a bad year in 2022 when he was moved from Washington to San Diego.

Juan Soto Traded From Padres To Yankees In 7-Player Deal
The imminent free agency of Soto will be one of the biggest stories surrounding him in 2024. Soto, represented by super-agent Scott Boras, will join the market as one of the best free-agent hitters ever unless he is signed to an extension by the Yankees. His performance will be closely watched since it could strengthen his case for being a monster.
The fit: The Yankees have wished for a left-handed batter of Soto's caliber for many years. The club should have pursued Bryce Harper during his free agency following the 2018 season, and the purchase of Soto might be viewed as a chance for general manager Brian Cashman to start over. 
Juan's swing and batting profile are ideal for Yankee Stadium and its short right-field porch. Juan should easily outperform his career-high 35 home runs from last season. He'll be teamed in the outfield and batting order with Judge to form arguably baseball's deadliest offensive combo.

Juan Soto Traded From Padres To Yankees In 7-Player Deal
The Yankees urgently needed a move like this after a poor offensive season in which they finished 24th in OPS (.701) and 29th in batting average (.227). The squad has long used a lineup prone to strikeouts and was overly right-handed. The additions of Soto and fellow outfielder Alex Verdugo should help to alleviate such concerns.  
The next domino to fall: Shohei Ohtani, the biggest of them all, though it's safe to presume that the Soto trade has no influence there. Cody Bellinger's market for outfielders should improve. In addition, the Yankees have recently been linked to Japanese starter Yoshinobu Yamamoto and might continue their offseason retooling by landing the right-hander.
SOURCE – (ESPN)
Brisbane Mayor Quits 2032 Olympic Organizing Committee, Condemns Stadium Costs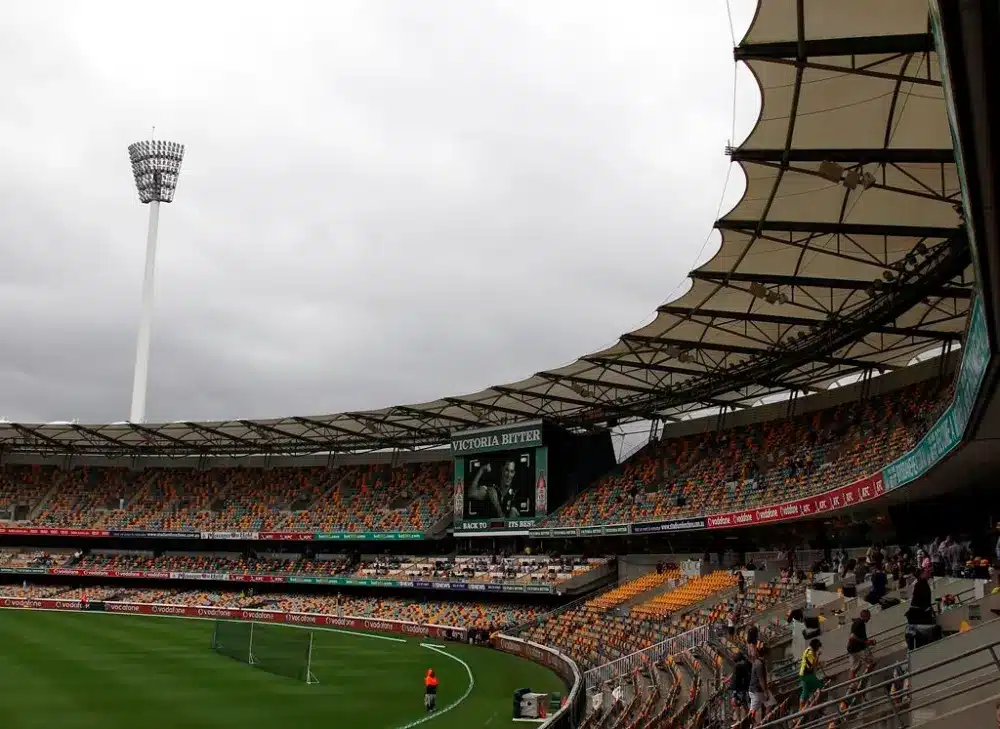 Brisbane Lord Mayor Adrian Schrinner has resigned from the inter-governmental group planning the 2032 Brisbane Olympic Games, describing it as a "pointless talkfest" and a "dysfunctional farce."
It is the first substantial divide for the organizers, whom the International Olympic Committee chose to host the 2032 Summer Olympics in 2021.
The so-called Leaders' Forum, which includes officials from all three levels of government and various organizations, is intended to deliver the Olympics while leaving a legacy for Queensland. Its mandate is to collaborate with Premier Annastacia Palaszczuk's Queensland state government to "progress the significant venues, villages, and transportation infrastructure" for the Games.
However, Schrinner claimed that the committee was meant to "place key stakeholders while the state government made all the real decisions behind closed doors."

Brisbane Mayor Quits 2032 Olympic Organizing Committee, Condemns Stadium Costs
"The truth is that we've always wanted to be team players. On Sunday, Schrinner stated, "The state government wanted to play politics."
He advocated for creating an independent authority, similar to the one that oversaw preparations for the Sydney Olympics in 2000 and the London Olympics in 2012, to bring planning "back on track."
"We don't need overpriced stadiums, we need better transport," Schrinner said. "This week it became very apparent that the Intergovernmental Leaders' Forum is a dysfunctional farce."
According to Schrinner, sports have become "more about overpriced stadiums."
A $2.7 billion US makeover of the existing Gabba stadium in inner-city Brisbane, which would be dismantled and rebuilt, is intended to be the centerpiece of an Olympics with sites around southeast Queensland. However, Schrinner suggested that alternative options be investigated.
He was particularly critical of the state government's proposals for Brisbane City Council to contribute $91 million to upgrade another local stadium, the RNA Showgrounds, to host cricket and Australian Rules football while the Gabba is redeveloped.

Brisbane Mayor Quits 2032 Olympic Organizing Committee, Condemns Stadium Costs
A 20,000-person stadium will be built within the showgrounds for the next five years to house the Brisbane Lions AFL teams and the Brisbane Heat cricket club. Schrinner resigned in response to the state government's request for a financial commitment from the city for a temporary cricket and AFL site.
"The state government's game playing is jeopardizing the games and they are quickly losing the support of the people of Queensland," Schrinner said in a statement. "It's clear that the games have become more about overpriced stadiums rather than the promise of vital transport solutions."
Queensland Sports Minister Stirling Hinchliffe expressed surprise at Schrinner's decision to resign. If he chooses to return, a place will be reserved for him.
Queensland will have council elections in March of next year. Schrinner's conservative Liberal National Party alliance and the opposition Australian Labor Party had previously backed the Gabba renovation.

Brisbane Mayor Quits 2032 Olympic Organizing Committee, Condemns Stadium Costs
The Greens' candidate for mayor of Brisbane, Jonathan Sriranganathan, has stated that if elected, his party would oppose the demolition and rebuilding of the Gabba. He called it a "deplorable waste of money" and a "bad deal for our city."
SOURCE – (CBC)
Buffalo Bills Linebacker Von Miller Turns Himself In After He Was Accused Of Assaulting A Pregnant Woman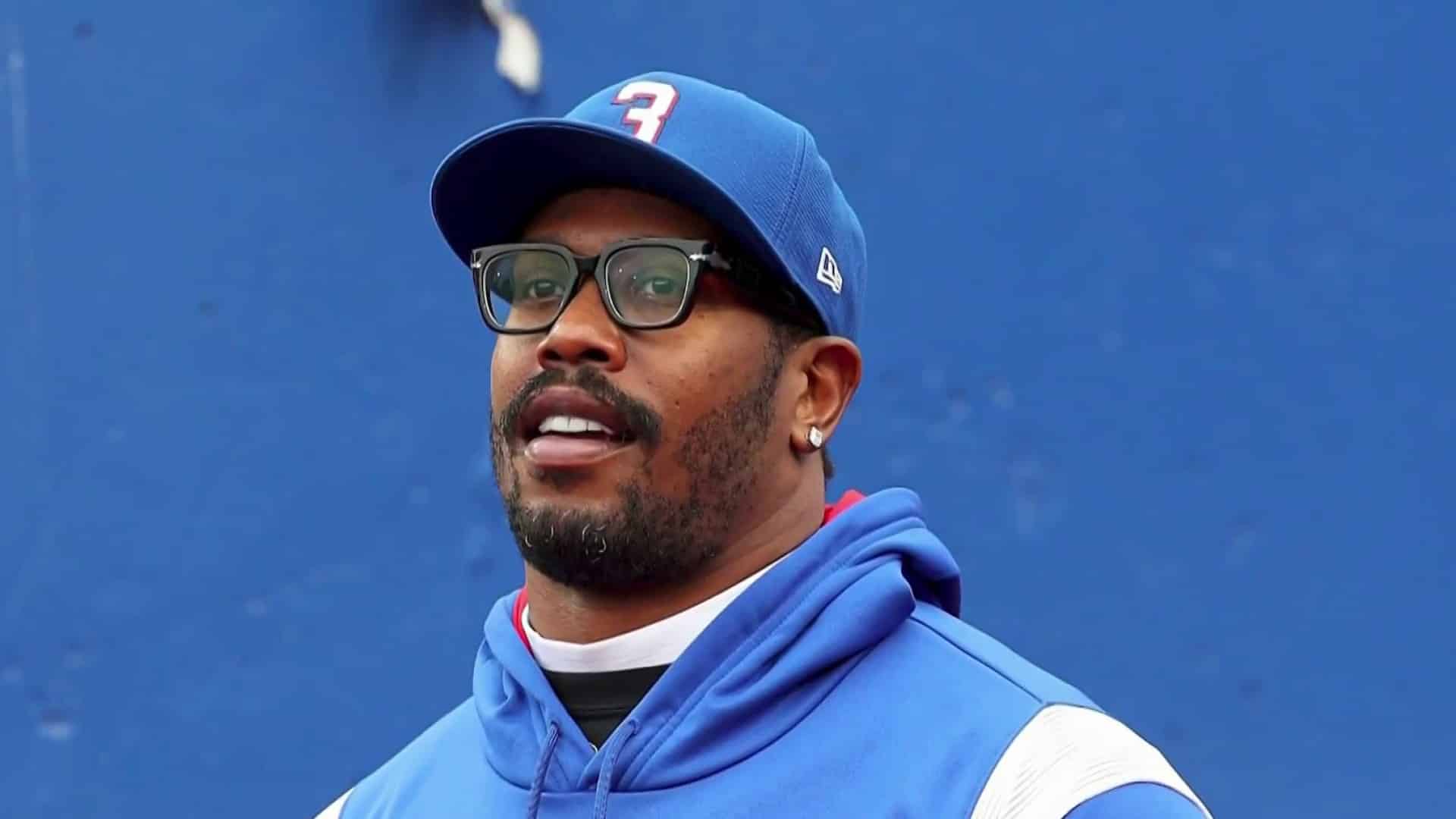 Von Miller, a Buffalo Bills linebacker accused of abusing a pregnant lady, handed himself in Thursday after an arrest warrant was issued for him, according to Dallas police.
Miller, 34, surrendered to the Glenn Heights Police Department Thursday afternoon, hours after the warrant was issued, according to Dallas police.
Von was escorted to the DeSoto Police Department jail and quickly posted $5,000 bond before being released, according to Glenn Heights Police Chief Nick Bristow, according to CNN affiliate WFAA.
Dallas police responded to a "major disturbance call" around 11 a.m. on Wednesday, according to the police department. According to police, a preliminary investigation showed that Miller and the victim had a verbal altercation and that Miller reportedly assaulted her.

Buffalo Bills Linebacker Von Miller Turns Himself In After He Was Accused Of Assaulting A Pregnant Woman
According to authorities, Von fled the scene before officers arrived, and the woman was treated for minor injuries but not hospitalized.
"This morning, we were made aware of an incident involving Von Miller," the Bills stated in a statement. "We are in the process of gathering more information and will have no further comment at this point."
CNN has reached out to Miller for comment.
When reached by CNN, an NFL spokeswoman stated that the league is aware of the situation and has communicated with the Bills, but declined to comment further.

Buffalo Bills Linebacker Von Miller Turns Himself In After He Was Accused Of Assaulting A Pregnant Woman
Von was born in DeSoto, Texas. He has two Super Bowl rings, one with the Denver Broncos and one with the Los Angeles Rams, and he was awarded the Super Bowl 50 MVP.
Von is the host of the Bleacher Report podcast "The Voncast." Warner Bros. Discovery (WBD) is the parent company of both Bleacher Report and CNN. When asked about the arrest warrant, WBD remained silent.
Von is a prominent figure in football, known for his exceptional skills as a linebacker. He played a significant role in the Denver Broncos' defense for many seasons, contributing to their success.
With his agility and strength, Miller has garnered recognition as one of the top players in the NFL. His impact on the field has earned him numerous accolades, making him a key player to watch during football season.
SOURCE – (CNN)