Elon Musk Takes Full Control of Twitter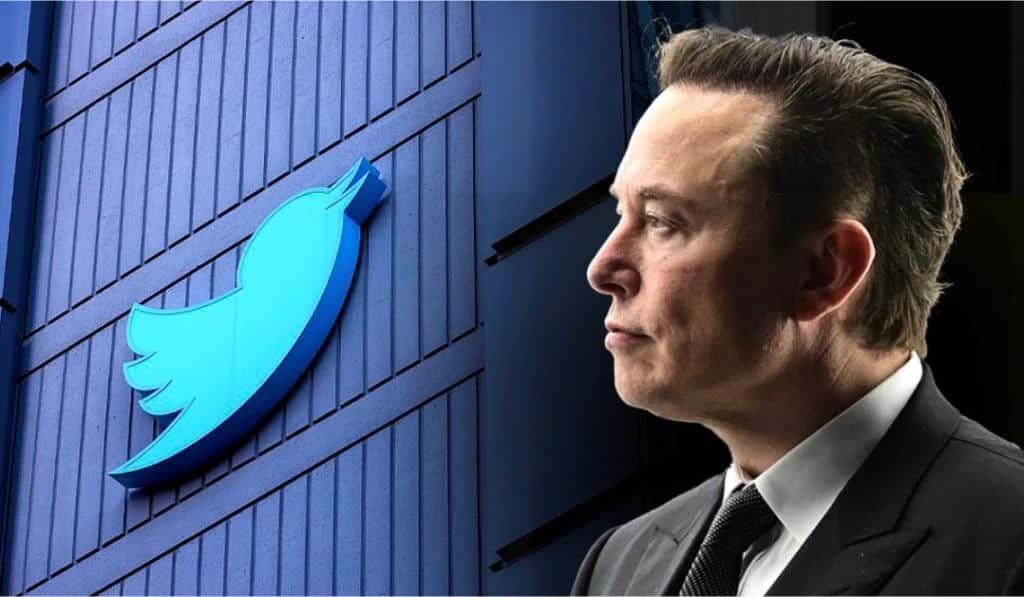 Twitter is now in full control of billionaire Elon Musk after CEO Parag Agrawal, and CFO Ned Segal departed the company's headquarters and will not return.
According to the Washington Post, Vijaya Gadde, the head of Twitter's legal policy, trust, and safety, was also sacked.
Elon Musk has requested engineers from Tesla Inc., the electric vehicle firm he oversees, to meet with product leaders at Twitter Inc., pushing quickly to make an impression on the company he is about to take private.
Musk's representatives say Twitter's engineers can no longer make code updates as of midday in San Francisco.
Musk had until Friday to finalize his $44 billion purchase of Twitter or face legal action from the company.
Twitter accepted Musk's offer to buy the social media site and take it private in April.
On the other hand, Elon Musk quickly cast doubt on his plans to follow through on the deal, claiming that the firm failed to sufficiently reveal the number of spam bots and phony accounts on the service.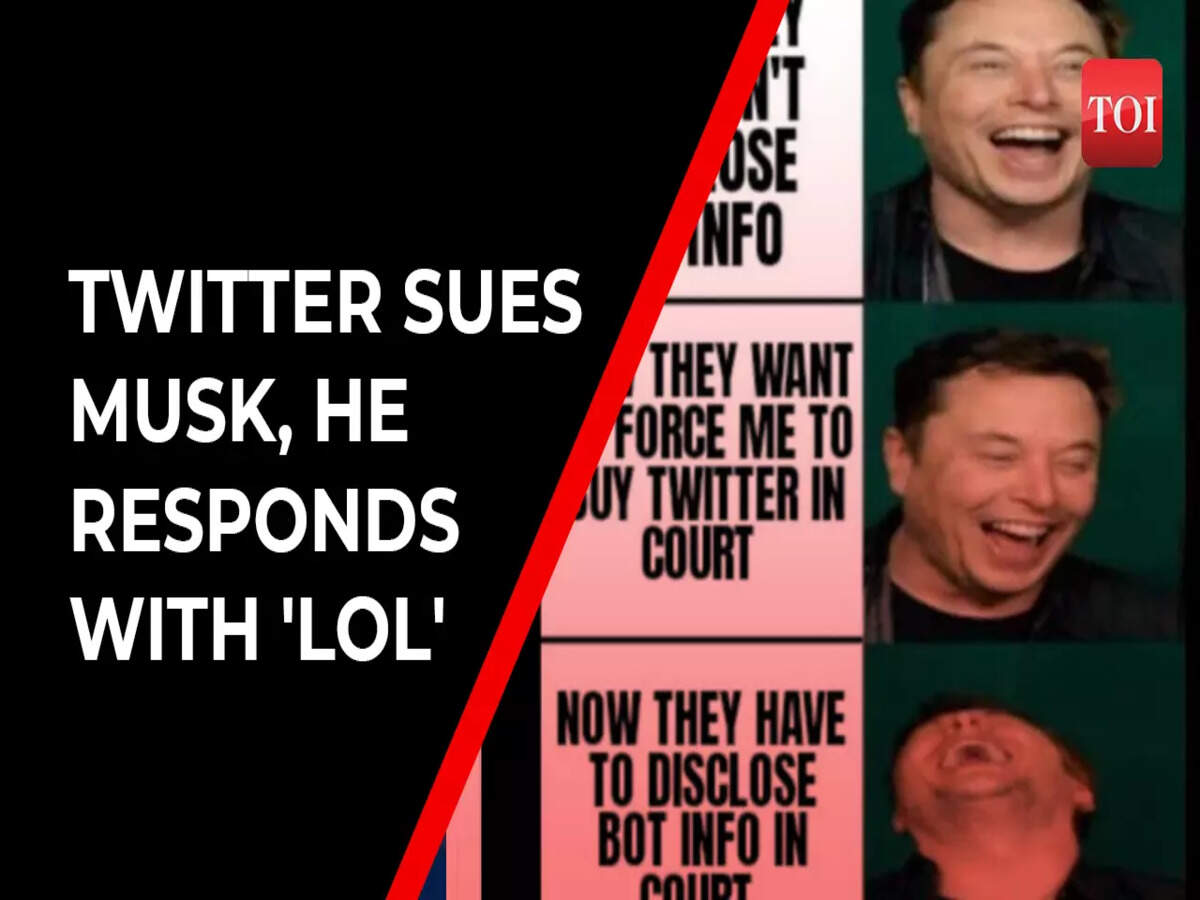 When Elon Musk announced his intention to end the agreement, Twitter sued him, stating that he "refuses to honour his responsibilities to Twitter and its stockholders because the agreement he signed no longer serves his personal interests."
In the following months, Twitter and Musk traded barbs through their attorneys as the two sides prepared to go to Delaware's Court of Chancery to determine the company's fate and if it would end up in Musk's hands.
According to Fox News, Musk stated marketers on Thursday to ensure them that social messaging services will not descend into "a free-for-all hellscape, where anything can be said without any consequences!"
"I acquired Twitter because I believe it is critical to the future of civilization to have an open and shared town square.
Where a wide range of thoughts and opinions can be argued healthily, without cancellation o violence," Musk stated in the message.
"There is currently a significant risk that social media may splinter into far-right and far-left echo chambers, generating more hate and dividing our society."
Musk made a big sensation on Twitter yesterday with a video of himself stepping inside the tech giant's offices ahead of his acquisition.
Elon Musk posted a video of himself going into Twitter's foyer while carrying a sink.
"Welcome to Twitter HQ!" Musk said, making a visual joke. Many Musk supporters and other conservatives backed the billionaire. "Let Freedom Ring!" exclaimed GOP commentator Wesley Hunt.
"I can't even compute how much money I'd pay to read the Slack chat of Twitter employees today," Substack journalist Glenn Greenwald commented. "Definitely would pay extra to hear the views of 'Content Moderators.'"
"Elon is about to make Twitter great again," conservative comedians the Hodge Twins claimed.
"Boy, it makes me thrilled to see Elon Musk visiting Twitter HQ after 13 years on this platform getting censored, shadow banned, and losing followers. LET FREEDOM RING!" journalist Emily Miller wrote on Twitter.
"If you didn't appreciate The Babylon Bee calling an adult male a man, you could have just stopped following them on Twitter," The Daily Wire's Frank J. Fleming pointed out.
Others, on the other hand, did not find Musk's film amusing.
This is fundamentally cruel. Whatever the masters of the universe are doing with this website, lots and lots of people — not fancy people, just people with kids and houses and vacation plans and who make companies run and rich men richer — will lose their livelihoods. https://t.co/G06GNk0VX3

— Juliette Kayyem (@juliettekayyem) October 26, 2022
CNN expert Juliette Kayyem commented, "This is cruel." "Whatever the masters of the universe do with this website, a lot of people will lose their jobs — not fancy people, simply people with kids and houses and holiday plans who make corporations operate and rich men richer."
Mississippi Free Press reporter Ashton Pittman tweeted, "He's such a piece of trash."
"A tech millionaire with very strong, quirky, and frequently half-baked political beliefs, fueled by immense ego, is live-tweeting his takeover of this platform," said Der Spiegel journalist Mathieu von Rohr.
The nine-second video received over 16 million views in just a few hours.
Musk's Twitter bio was also altered to "Chief Twit," and he later posted, "Meeting a lot of fascinating people at Twitter today!"
Conservatives have broadly applauded Musk's takeover, citing the billionaire tycoon's support for free speech ideals, while liberals have warned that Musk will enable "misinformation" and hateful content to proliferate and may reestablish former President Trump's Twitter account.
Sony Debuts First PS5 Controller For Disabled Gamers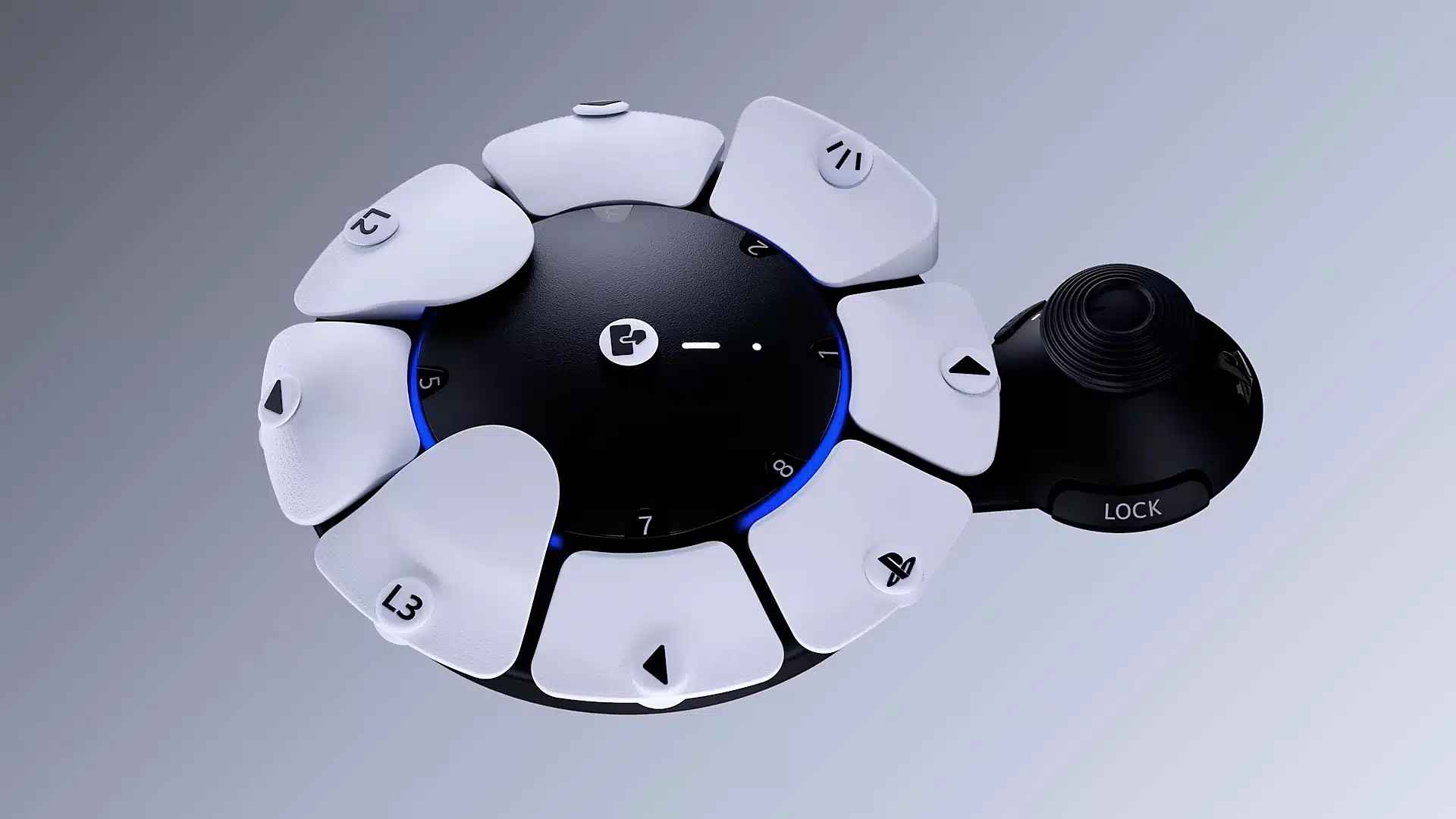 Sony has collaborated with accessibility specialists to create a PlayStation 5 controller designed for impaired gamers.
The Access Controller is a "highly customisable kit" with various buttons, triggers, and sticks that allow users to construct a setup that best meets their needs.
Microsoft's Adaptive Controller, which works on both Xbox and PC, has been available since 2018.
However, this is the first device created particularly for the PS5.
"The idea is that you unbox it and you can start using it right away as a PlayStation controller," Sony Interactive Entertainment Senior Technical Program Manager Alvin Daniel told the BBC.
"If this works for you and is comfortable for you, there is no need for you to buy additional third-party accessories and buttons and wire it all together."

Sony Debuts First PS5 Controller For Disabled Gamers
"We wanted an all-inclusive kit in a box."
However, building accessible goods is a tremendous effort because each disabled person's impairment is unique, and gaming technology is constantly evolving.
Sony's solution to this challenge is personalization, allowing each person to modify the solution to their specific needs.
Mr Daniel stated that the company had collaborated with accessibility experts AbleGamers in the United States to solve the problem.
"When they created their own custom solutions for different players, they would inevitably try to address three issues: thumbsticks, pressing buttons, or having to hold the controller."
"If you have challenges in those three areas, this controller will help regardless of your underlying condition."

All aspects of the Access Controller were built with the disabled people in mind.
Even the package is user-friendly, and the setup process, while occasionally clumsy, allows consumers to customize the controller to their specific needs and even create various profiles for different games or scenarios.
As a disabled gamer, I waited years for button remapping to become the norm so that I could play games that rely heavily on the trigger buttons typically found at the back of a regular controller and map them to a more accessible button.
This, however, was always a workaround rather than a solution. That is now a more accessible reality, thanks to this controller.
However, there are one or two design decisions that are, at best, perplexing – for example, it lacks a right stick, which is common on all modern controllers and quite necessary in many game genres.
I attempted to play Spider-Man 2, which featured a Deaf character and was virtually unusable. The only choices are to utilize the Access Controller alongside a conventional PS5 controller, which is a cumbersome setup, or combine two Access Controllers, which becomes costly.

Sony Debuts First PS5 Controller For Disabled Gamers
This tool, and others like it, are a step forward for impaired gamers. Its existence, as well as the fact that it was co-designed with and for disabled people, demonstrates that gaming accessibility is now a popular concern.
This is the beginning of the evolution of these types of devices, and manufacturers continue to iterate and innovate in response to feedback.
The grey line for presentation
The gaming industry has been pressed to offer accommodations for disabled gamers.
In recent years, racing sim Forza Horizon 5 added a sign language function, The Last of Us Part II offers a mode for blind and deaf players, and Just Dance has a wheelchair-friendly routine.
However, the hardware alternatives for persons with impairments have been limited, and Mr Daniel stated that Sony's new controller aims to remedy this.
"I think particularly if you're a young person today, gaming is such a big part of popular culture that you are socially isolated or you're left behind if you can't participate in the same experiences your friends or your schoolmates are doing," he went on to say.
"We have seen that we bring joy to players who couldn't play before."
SOURCE – (BBC)
Thousands Of People Are Waiting To Watch The GTA 6 Trailer 24 Hours Before Launch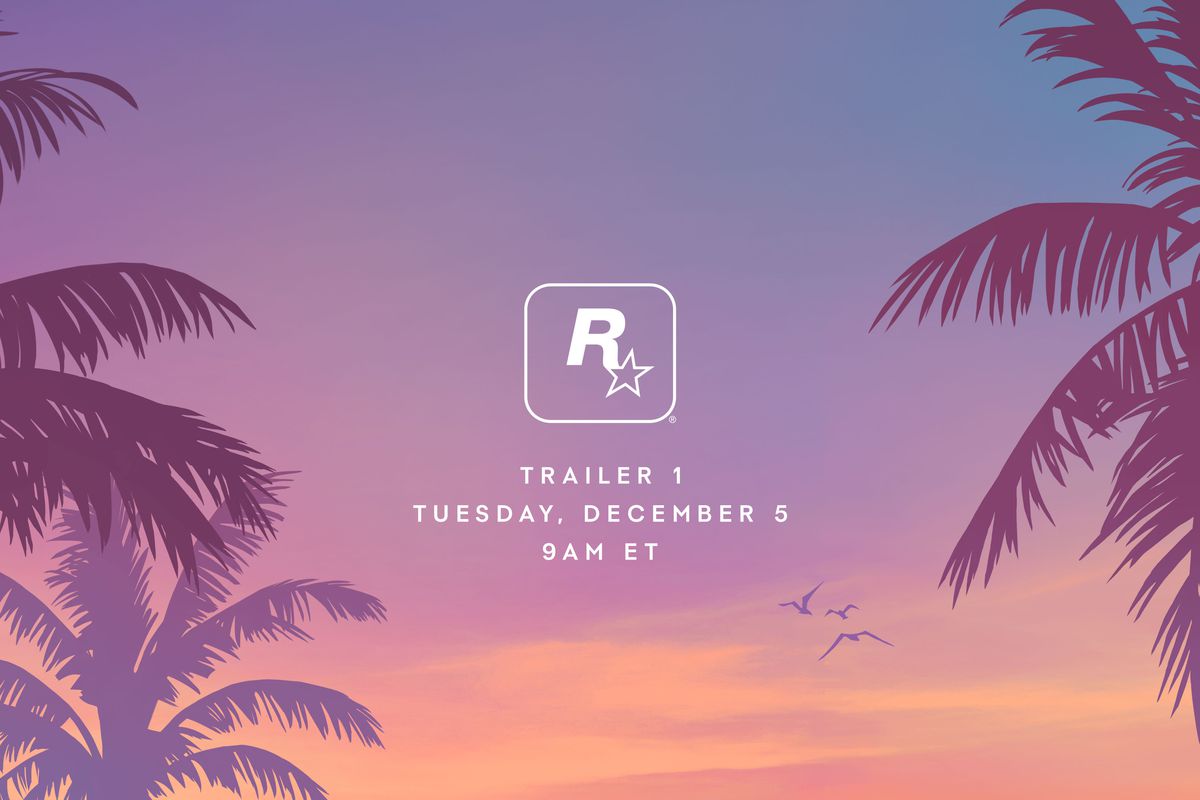 GTA 6 ANNOUNCEMENT: Will the Grand Theft Auto 6 trailer smash viewing records? Given the huge interest even now, 24 hours before it's scheduled to go live, it appears feasible.
Rockstar Games has released a video premiere for "Trailer 1" on YouTube, which includes a countdown to the game's release on December 5 at 6 a.m. Pacific / 9 a.m. Eastern / 2 p.m. UK.
However, astute watchers observed the GTA 6 Trailer 1 length was released to expose a YouTube flaw. View the mobile video preview while unsubscribing from the Rockstar Games channel using the YouTube app's search. Notice the "upcoming" tag on the bottom right; the runtime should appear over it.
There might be some spoilers ahead!

Tens Of Thousands Of People Are Already Waiting To Watch The GTA 6 Trailer
The GTA 6 Trailer 1 lasts one minute and 31 seconds. That should give you plenty of time to look at the game. We'll even get a release date and platform information.
Surprisingly, tens of thousands have already lined up to watch Trailer 1. At the time of writing, about 24 hours before launch, 43,172 individuals were waiting to witness what could be the largest video game trailer of all time.
If you want to join in on the fun, roughly 2,000 people are watching IGN's own GTA 6 trailer countdown and actively chatting right now.
When Rockstar announced a December release date for the GTA 6 trailer in November, it added, "We are very excited to let you know that in early December, we will release the first trailer for the next Grand Theft Auto." We look forward to sharing these experiences with you all for many years.
"We have had the opportunity to create games we are truly passionate about thanks to the incredible support of our players worldwide — none of this would be possible without you, and we are so grateful to all of you for sharing this journey with us."

Tens Of Thousands Of People Are Already Waiting To Watch The GTA 6 Trailer
"In 1998, Rockstar Games was founded on the idea that video games could come to be as essential to culture as any other form of entertainment, and we hope that we have created games you love in our efforts to be part of that evolution."With anticipation at an all-time high, IGN reports that Rockstar appears to have revealed the GTA 6 Trailer 1 release date on a GTA Online T-shirt sold nearly a year ago.
GTA 6 has been rumored since the release of Grand Theft Auto 5 a little more than a decade ago. It was mentioned in passing in a 2020 Kotaku article on Rockstar's efforts to combat crunch culture at the company, and it was confirmed in a press release in 2022, with the studio stating that development was "well underway." Later that year, in-development footage from the game was leaked in a large breach, leading to the arrest of a British teenage hacker in connection with the crime.
Since early in 2023, when publisher Take-Two Interactive expected large financial gains in that fiscal year that would be difficult to achieve without the boost from the enormously profitable series, a release window between April 2024 and March 2025 has been speculated.

Tens Of Thousands Of People Are Already Waiting To Watch The GTA 6 Trailer
"GTA 6" is the next installment in the Grand Theft Auto series. Rockstar Games are developing it, and it is highly anticipated by gamers all around the world. The game is expected to have a large open environment, intense gameplay, and cutting-edge graphics.
While there are few specifics about the game, rumors say it will be set in a fictionalized depiction of a modern-day metropolis. "GTA 6" has garnered great enthusiasm and intrigue among fans and the gaming world as one of the most anticipated releases in the gaming industry.
SOURCE (IGN)
BMW Recalls 2014 Model SUVs After Takata Air Bag Inflator Blows Apart, Hurling Shrapnel And Injuring Driver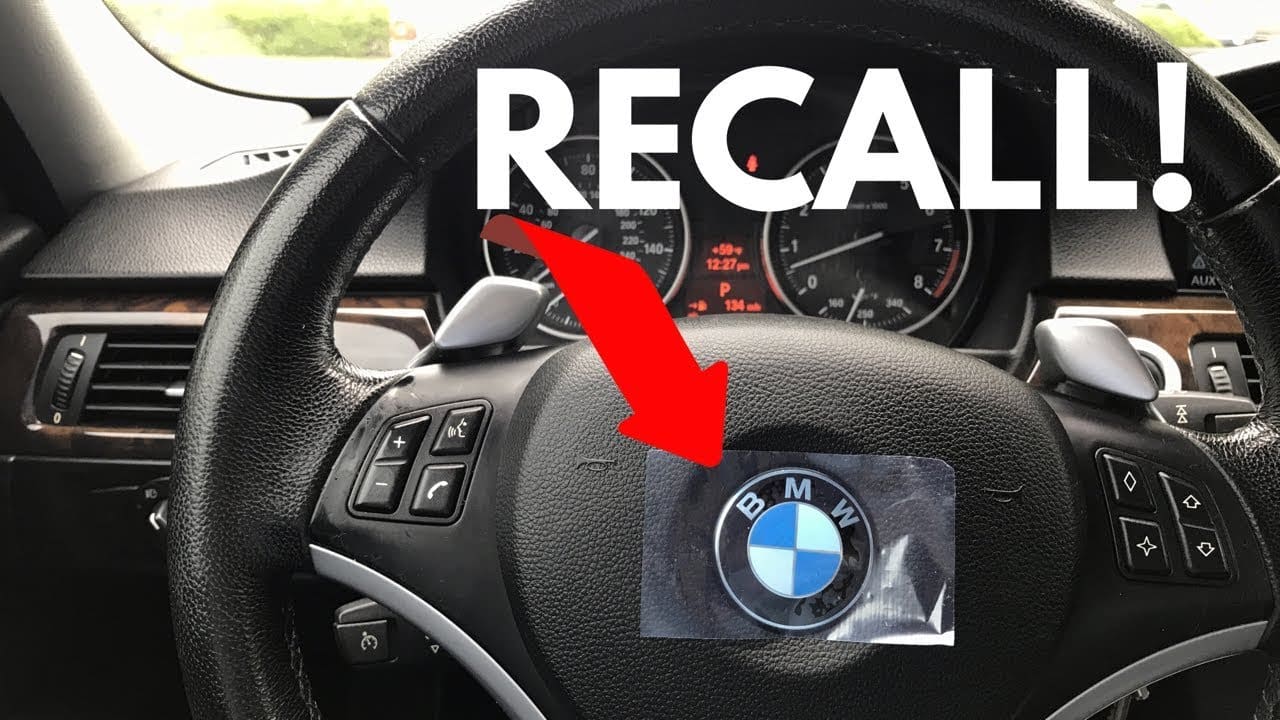 DETROIT, MI — BMW is recalling a small number of SUVs in the United States because the driver's air bag inflators can rupture in a crash, throwing metal shards and potentially harming or killing passengers.
According to documents issued Saturday by US auto safety regulators, the recall involves 486 X3, X4, and X5 SUVs from the 2014 model year that are fitted with Takata Corp. of Japan airbags.
The recall calls into doubt the safety of around 30 million Takata inflators, which the National Highway Traffic Safety Administration is investigating. The vast majority have yet to be recalled.
Takata created a minor explosion using explosive ammonium nitrate to inflate airbags in a crash. However, the chemical might deteriorate over time when exposed to high temperatures and humidity. It can potentially detonate violently, destroying a metal canister and spilling shrapnel.
Takata inflators have killed at least 26 individuals in the United States since May 2009, and at least 30 people have perished globally, including those in Malaysia and Australia. A further 400 persons have been injured.
The risk of a dangerous malfunction prompted the greatest auto recalls in US history, involving at least 67 million Takata inflators. According to the US government, many still need to be restored. Globally, over 100 million inflators have been recalled. Takata declared bankruptcy as a result of the bursting airbags.

BMW Recalls SUVs After Takata Air Bag Inflator Blows Apart, Hurling Shrapnel And Injuring Driver
According to documents, the inflators in the BMWs contain a moisture-absorbing substance known as a desiccant that was not included in earlier recalls.
According to papers, BMW was informed in November of an NHTSA complaint that the driver's airbag in a 2014 X3 had ruptured. The automaker launched an investigation, but no specific cause has been identified. However, according to the records, preliminary information indicates a production fault from February 22, 2014, to March 7, 2014.
According to records, the German automaker is still investigating but has not yet been able to inspect the X3 with the malfunctioning airbag.
According to NHTSA data, on October 23, the inflator on a 2014 X3 exploded in Chicago, blasting a big piece of metal into the driver's lung.

BMW Recalls SUVs After Takata Air Bag Inflator Blows Apart, Hurling Shrapnel And Injuring Driver
According to the complaint, the driver also suffered chest and shoulder injuries that seemed to be caused by shrapnel. According to the lawsuit, which did not identify the driver, a surgeon extracted a gold-colored disc from the driver's lung.
According to the NHTSA, Takata airbags with desiccant are being investigated because they have the potential to detonate and release shrapnel. The investigation, which began in 2021, involves more than 30 million inflators from 20 car and truck manufacturers, including Honda, Stellantis, General Motors, Ford, Nissan, Tesla, BMW, Toyota, Jaguar Land Rover, Daimler Vans, Mitsubishi, Subaru, Mercedes-Benz, Ferrari, McLaren, Porsche, Mazda, Karma, Fisker, and Spartan Fire vehicles.
In May 2020, the agency decided not to recall the desiccant-containing inflators but to monitor them.

BMW Recalls SUVs After Takata Air Bag Inflator Blows Apart, Hurling Shrapnel And Injuring Driver
"While no current safety risk has been identified, additional work is required to evaluate the future risk of non-recalled dessicated inflators," the government stated in a paper that launched the investigation.
A NHTSA representative stated Saturday that she would look into the status of the inquiry. BMW was contacted and asked for comment.
Dealers will replace the airbags at no cost to owners, who will be notified via letter beginning January 16.
The BMW recall comes after General Motors recalled approximately 900 vehicles in July due to desiccant-containing Takata inflators. GM also blamed the incident on a Takata manufacturing flaw.
In a statement about the GM recall last summer, the NHTSA stated that it had no data indicating that other desiccated Takata inflators would burst.
source – AP