2023: First Republic Bank Seized, Sold In Fire Sale To JPMorgan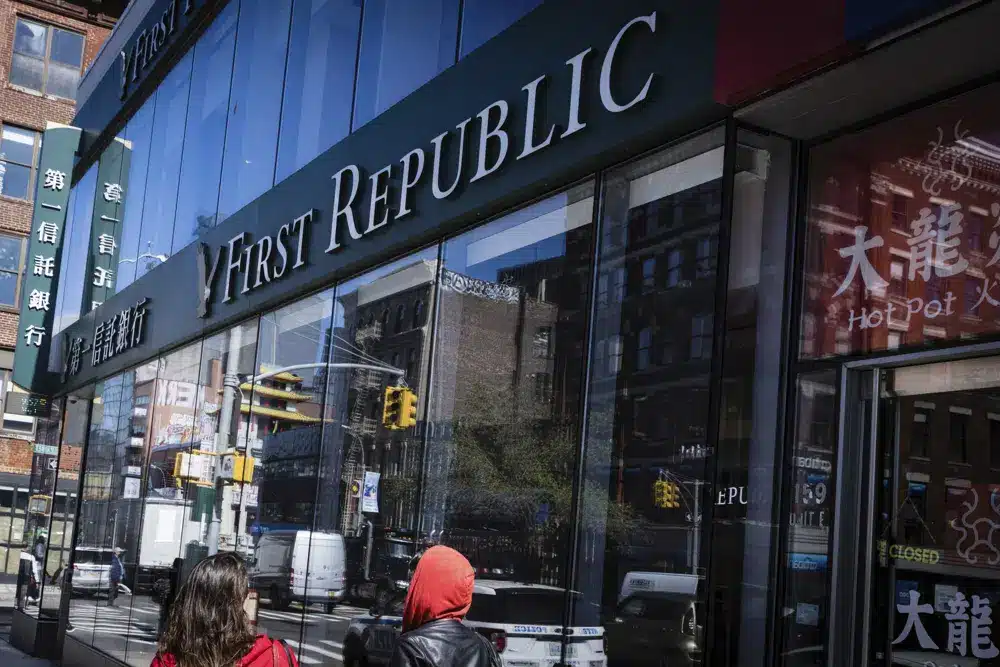 NEW YORK (Reuters) – Regulators seized insolvent First Republic Bank early Monday, making it the second-largest bank failure in US history, and immediately sold all of its deposits and most of its assets to JPMorgan Chase to resolve the upheaval that has raised concerns about the soundness of the US banking system.
It is the third midsize bank to go under in less than two months. The only larger bank failure in US history was Washington Mutual, which went bankrupt at the height of the 2008 financial crisis and was taken over by JPMorgan in a similar government-managed deal.
"Our government invited us and others to step up, and we did," JPMorgan Chase Chairman and CEO Jamie Dimon said.
JPMorgan Chase took over First Republic's 84 locations on Monday, acquiring the bank's $92 billion in deposits and $203 billion in loans and other instruments. The bank's stockholders are expected to be wiped out as part of the sale.
In a conference call with reporters and investors, Dimon stated that "this part of this (banking) crisis is over." Other midsize banks reported their results last week, and the vast majority of them showed that deposits had stabilized and profits remained healthy. The First Republic was an outlier.
Before this year, First Republic was the banking industry's envy. Its opulent branches provided warm cookies to its clients, who were nearly entirely wealthy and powerful. Its bankers enticed wealthy clients with low-cost mortgages and appealing savings rates to sell them on higher-profit ventures such as wealth management and brokerage accounts. In exchange, the wealthy rarely defaulted on their loans and deposited large sums of money in banks that could be borrowed elsewhere.
However, with Silicon Valley Bank's and Signature Bank's failures, that business model of catering to the wealthy became a liability. These banks had many uninsured deposits or deposits that exceeded the FDIC's $250,000 limit. Clients with big accounts at First Republic, like those at Silicon Valley Bank and Signature Bank, quickly withdrew their funds at the first sign of problems.

In a note to investors, Timothy Coffey, an analyst with Janney Montgomery Scott, stated, "Too many (First Republic) customers demonstrated their true loyalties were to their fears."
Last month, a group of a dozen banks put together a $30 billion funding package for the First Republic, which appeared to stop the bleeding of deposits for a time. However, it became clear that the First Republic needed more time: it needed to find a buyer or find new sources of funding to replace the deposits that had left the bank.
The First Republic intended to liquidate underperforming assets, such as low-interest mortgages supplied to rich clients. It also disclosed plans to lay off up to a quarter of its workers, estimated to be over 7,200 in late 2022. Analysts, though, saw it as too little, too late. For weeks, the bank appeared to be on the verge of failing.
According to Jeremy Barnum, JPMorgan's chief financial officer, the $30 billion deal "bought time when time was needed" for the First Republic.
Last Monday, First Republic reported its first-quarter results, shocking analysts and investors by revealing that $100 billion in deposits had flowed out of the bank, most of which occurred in mid-March, immediately following the failures of Silicon Valley Bank and Signature Bank. During an earnings conference call, its executives took no questions from analysts. The stock of First Republic dropped by more than 50% the next day.
By the middle of last week, it was evident that the government needed to intervene in the First Republic. Treasury officials requested that banks submit bids for the First Republic, and bankers and regulators worked all weekend to find a solution.

JPMorgan is so large that it would be illegal to buy the First Republic.
JPMorgan Chase, the nation's largest bank and a dealmaker in times of crisis, was once again the government's go-to bank. Last month, Treasury officials appointed JPMorgan to head the $30 billion rescue package. Dimon was Washington's go-to banker 2008 to find private solutions to the banking crisis, and JPMorgan acquired both Bear Stearns and Washington Mutual.
The Federal Reserve and FDIC, which, together with the Office of the Comptroller of the Currency, govern the banking industry, may face greater scrutiny for their management of First Republic. Both admitted in separate studies on Friday that inadequate supervision contributed to Silicon Valley Bank's and Signature Bank's failures.
"When interest rates were low, these banks were allowed to grow too big too fast," Coffey explained in an interview.
There may now be concerns about JPMorgan Chase's size, which has more than $3 trillion in assets and is by far the largest of the "too big to fail" firms worldwide.
Regulators "allowed the country's largest bank to grow even larger." "We expect this to be a Democratic focus for months," said TD Cowen banking analyst Jaret Seiberg.
JPMorgan is so large that it would be illegal to buy the First Republic since no bank in the United States can have more than a 10% market share of deposits. JPMorgan was only able to step in because the First Republic failed.
JPMorgan described the First Republic transaction as favorable to the financial system and the company statement. As part of the arrangement, the FDIC will share losses on First Republic's loans with JPMorgan. The FDIC estimates that First Republic's failure will cost the insurance fund approximately $13 billion, which bank assessments rather than taxpayers pay.
JPMorgan anticipates First Republic to increase its net income by $500 million yearly, but it expects to incur $2 billion in costs integrating First Republic into its operations over the next 18 months.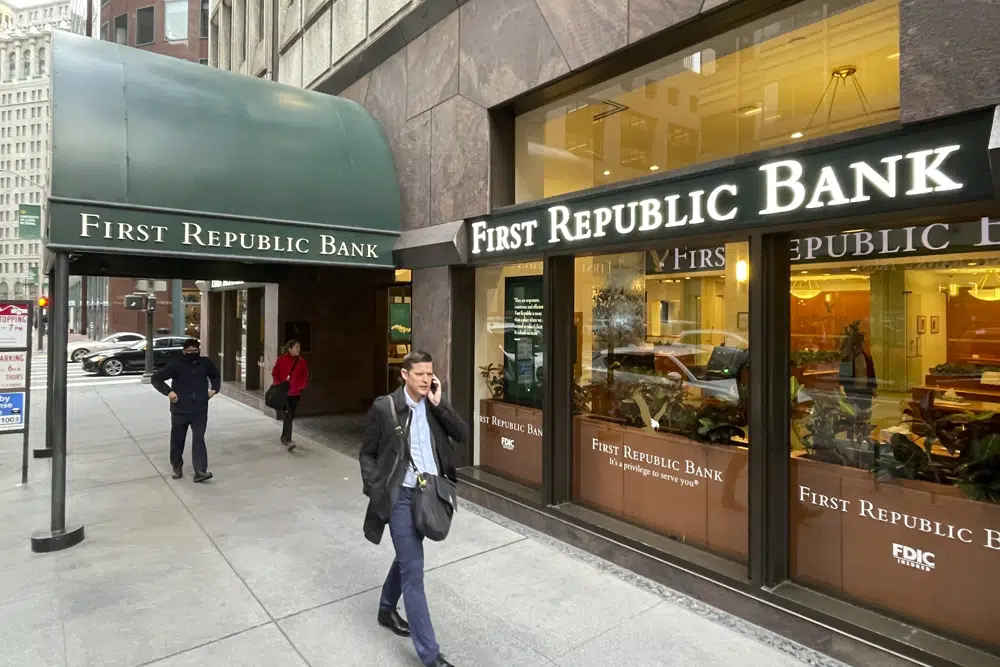 SOURCE – (AP)
Sony Is Once Again Facing A Potential Security Breach, This Time By A Ransomware Group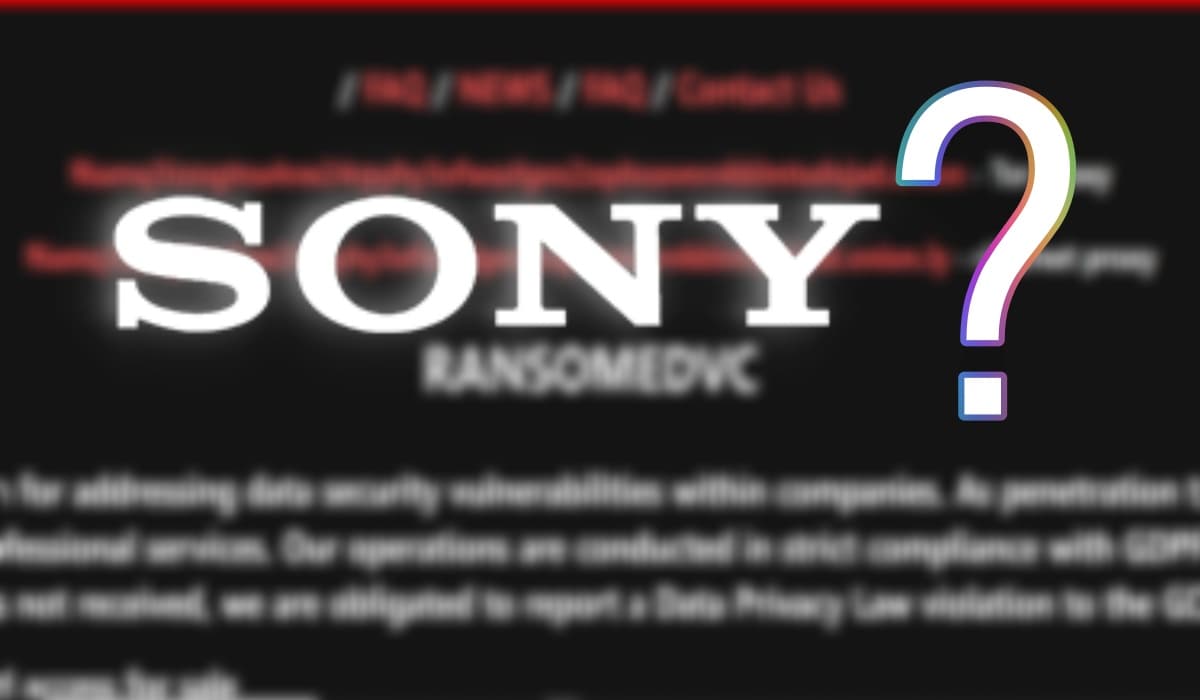 Once more, Sony faces the possibility of a security breach, this time from a ransomware group alleging to have compromised PlayStation systems. On Sunday, the group LAPSUS$ proclaimed the alleged hack on their dark website. This could have significant implications for PlayStation users, although details remain scant.
According to the ransomware group, they have compromised all Sony systems and seized valuable information, including game source code and firmware. As "proof," they have provided screen captures of what appears to be an internal login page, PowerPoint presentation, and file directory.
However, according to cybersecurity specialists, this information could be more convincing. Cyber Security Connect stated, "None of it appears to be particularly compelling information." They suspect that LAPSUS$ may have exaggerated the scope of their breach.
Based on the limited data available, it is extremely difficult to determine the scope or integrity of the hackers' claims. PlayStation's online services do not appear to have been impacted so far, with no word if user data is at risk.

Sony Is Once Again Facing A Potential Security Breach, This Time By A Ransomware Group.
Not for the first time have Sony's systems been targeted. In 2011, the PlayStation Network was compromised, exposing the personal information of 77 million users. Sony ultimately locked down PSN for nearly a month to improve security.
In 2014, North Korea launched a devastating cyberattack against Sony Pictures in retaliation for the film The Interview. The release of terabytes of sensitive data, including scripts for upcoming films and employees' personal and medical information. Time will tell if Sony can once again recover its systems from a significant cyberattack. However, PlayStation users may need to prepare for potential consequences.
If LAPSUS$'s claims are accurate, this breach could have comparable repercussions. There is a possibility that sensitive source code and intellectual property could be compromised. There is also the possibility of significant PlayStation Network service disruptions. As with any hack, we recommend that users alter any passwords used on any PlayStation service to avoid problems with other online accounts.
CGMagazine has sought out Sony for comment, but at the time of publication, the company has neither confirmed nor denied the breach's scope; we will update the article if the situation changes.
SOURCE – (cgmagonline)
Amazon Is Investing Up To $4 Billion In AI Startup Anthropic In Growing Tech Battle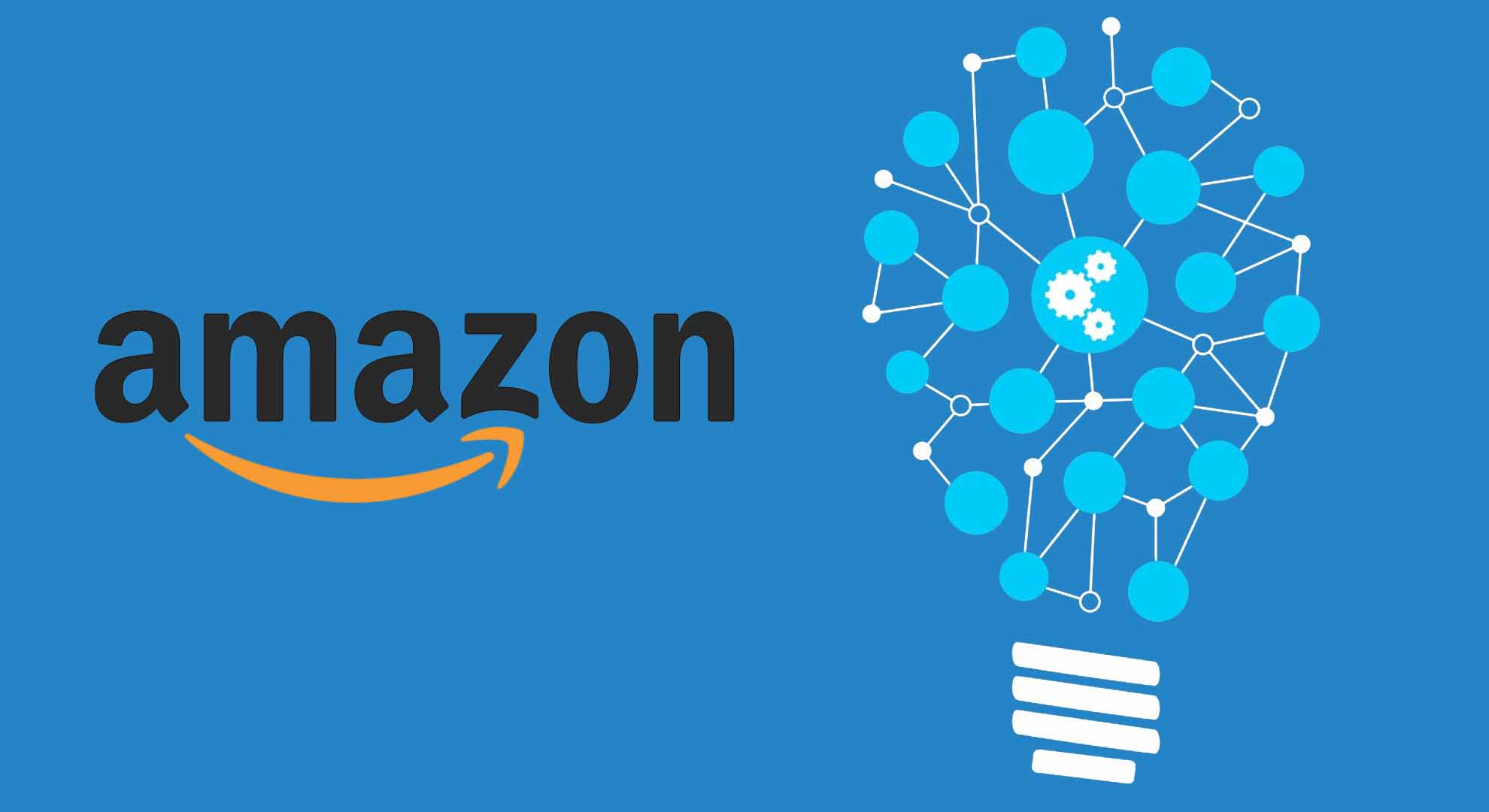 Amazon is investing up to $4 billion in artificial intelligence startup Anthropic and acquiring a minority stake in the company, the two companies announced on Monday.
The investment underscores how Big Tech companies are pouring money into AI as they race to capitalize on the opportunities that the latest iteration of the technology is set to fuel.
According to Amazon and Anthropic, the agreement is part of a larger collaboration to develop so-called foundation models, which are the basis for the generative AI systems that have garnered worldwide attention.
Foundation models, also known as large language models, are trained on vast online information pools, such as blog posts, digital books, scientific articles, and pop songs, to generate text, images, and videos that resemble human labor.

Amazon Is Investing Up To $4 Billion In AI Startup Anthropic In Growing Tech Battle.
Under the terms of the agreement, Anthropic will use Amazon as its primary cloud computing service and train and deploy its generative AI systems using Amazon's custom processors.
Anthropic, based in San Francisco, was founded by former employees of OpenAI, the creator of the ChatGPT AI chatbot that made a global impact with its ability to generate responses that resembled human responses.
Anthropic has released Claude, its own ChatGPT competitor. The most recent version, available in the United States and the United Kingdom, can "sophisticated dialogue, creative content generation, complex reasoning, and detailed instruction," according to the company.
Amazon is racing to catch up to competitors such as Microsoft, which invested $1 billion in OpenAI in 2019 and another multibillion-dollar investment at the beginning of the year.
Amazon has been releasing new services to keep up with the AI arms race, such as an update to its popular assistant Alexa that enables users to have more human-like conversations and AI-generated summaries of consumer product reviews.
SOURCE – (AP)
Photo Giant Getty Took A Leading AI Image-Maker To Court. Now It's Also Embracing The Technology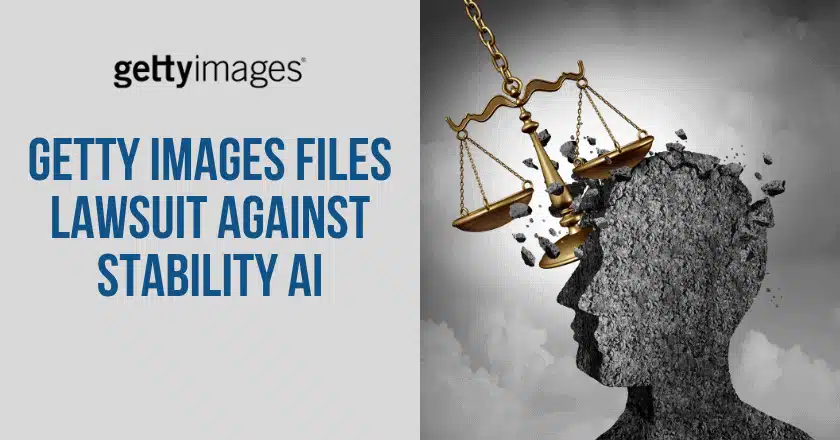 Anyone seeking a gorgeous photograph of a desert landscape will find various options in the Getty Images stock photography collection.
But suppose you're searching for a wide-angle image of a "hot pink plastic saguaro cactus with large, protruding arms, surrounded by sand, in a landscape at dawn." According to Getty Images, you can now request that its AI-powered image generator create one on the spot.
The Seattle-based company employs a two-pronged strategy to address the threat and opportunity of artificial intelligence to its business. First, it filed a lawsuit against a prominent provider of AI-generated images earlier this year for what it claimed was a "stunning" violation of Getty's image collection.
But on Monday, it joined the small but expanding market of AI image creators with a new service that enables its customers to create novel images trained on Getty's vast library of human-made photographs.
According to Getty Images CEO Craig Peters, the distinction is that this new service is "commercially viable" for business clients and "wasn't trained on the open internet with stolen imagery."
He compared this to some pioneers in AI-generated imagery, such as OpenAI's DALL-E, Midjourney, and Stability AI, the creator of Stable Diffusion.
"We have issues with those services, how they were built, what they were built upon, how they respect creator rights or not, and how they actually feed into deepfakes and other things like that," Peters said in an interview.

Anyone seeking a gorgeous photograph of a desert landscape will find various options in the Getty Images stock photography collection.
In a lawsuit filed early this year in a Delaware federal court, Getty alleged that London-based Stability AI copied without permission more than 12 million photographs from its collection, along with captions and metadata, "as part of its efforts to build a competing business."
Getty asserted in its lawsuit that it is entitled to damages of up to $150,000 per infringed work, which could reach $1.8 trillion. Stability seeks dismissal or transfer of the case but has not formally responded to the underlying allegations. Similar to the situation in the United Kingdom, a court conflict is still brewing.
Peters stated that the new service, dubbed Generative AI by Getty Images, resulted from a long-standing partnership with California-based tech company and chipmaker Nvidia, which predated the legal challenges against Stability AI. It is based on Edify, an AI model created by Picasso, a division of Nvidia's generative AI division.
It promises "full indemnification for commercial use" and is intended to eliminate the intellectual property risks that have made businesses hesitant to use generative AI tools.
Getty contributors will also be compensated for having their images included in the training set, which will be incorporated into their royalty obligations so that the company is "actually sharing the revenue with them over time rather than paying a one-time fee or not paying that," according to Peters.

Anyone seeking a gorgeous photograph of a desert landscape will find various options in the Getty Images stock photography collection.
Getty will compete with rivals such as Shutterstock, which has partnered with OpenAI's DALL-E, and software company Adobe, which has developed its own AI image-generator Firefly, for brands seeking marketing materials and other creative imagery. It is unlikely to appeal to those seeking photojournalism or editorial content, where Getty competes with news organizations such as The Associated Press.
Peters stated that the new model cannot produce politically damaging "deepfake" images because it automatically blocks requests containing images of recognizable persons and brands. As an illustration, he entered "President Joe Biden on a surfboard" as a demonstration to an AP reporter, but the tool rejected the request.
"The positive news about this generative engine is that it cannot cause the Pentagon to be attacked. "It cannot generate the pope wearing Balenciaga," he said, referring to a widely shared fake image of Pope Francis wearing a fashionable puffer jacket generated by artificial intelligence.
Peters added that AI-generated content will not be added to Getty Images' content libraries, reserved for "real people in real places doing real things."
SOURCE – (AP)