Madagascar Faces 'Catastrophic' Hunger After 3 Cyclones
MANANJARY, Madagascar – Southeast Madagascar has been hit by three powerful storms in a year, resulting in "catastrophic" famine in remote, inaccessible places that have received little international attention, according to humanitarian organizations.
Cyclone Batsirai struck in February 2022, followed by Cyclone Emnati two weeks later. Then, in February of this year, Cyclone Freddy landed on the Indian Ocean island. According to a report by UNICEF and Madagascar's National Office for Nutrition, the combined impact affected 60%-90% of farming regions in the southeast and largely destroyed food crops.
People like Iavosoa, a distraught young mother whose 10-month-old daughter, Soaravo, was at risk of dying before her first birthday due to acute malnutrition, feel the pain. Iavosoa, who only supplied her first name to protect her privacy, also has a 3-year-old son who is malnourished.
Last month, a team from the humanitarian organization Doctors of the World brought her children and two other severely malnourished children, both under the age of two, to a hospital in the city of Mananjary on Madagascar's east coast after a group of parents and their children were discovered walking through the bush to reach the nearest health center.
Soaravo groaned softly at the hospital as her mother rocked the infant to soothe her. The child weighed only 2 kilograms (4.4 pounds) and resembled a preterm infant, with eyes nearly too wide for her tiny skull. Doctors say she should weigh four to six times her age.

Southeast Madagascar has been hit by three powerful storms in a year, resulting in "catastrophic" famine.
"If my daughter is in this state, it's because we don't have enough food where we live," said Iavosoa. "I was sick with dysentery for two months." I was almost out of milk. I was completely exhausted. My hamlet is three hour walk from the first basic health center. I couldn't pamper myself because I couldn't travel such a long distance."
"And then she (Soaravo) became ill as well." Then came Cyclone Freddy. "It destroyed our house and ravaged our village," she claimed.
Iavosoa wore a tattered T-shirt and a piece of fabric wrapped around her waist, saying she wasn't sure of her age but assumed she was between 21 and 24. She needed footwear. Everything she owned was wrapped in a cotton bundle on the hospital floor. She is a single parent.
Iavosoa looked at her daughter, a dismayed expression on her face. "She's just turned 10 months old," she explained.
The families spotted walking roughly 30 kilometers from the hospital were discovered by chance when a Doctors of the World team went to assess the quality of health facilities in places beyond Mananjary, according to Joaquin Noterdaeme, a coordinator with the organization known in French as Médecins du Monde.
Soaravo was treated for an illness and diarrhea, and malnutrition was addressed with a special milk formula. Doctors predicted that she would be hospitalized for at least a month. Her mother and brother moved in with her because they had nowhere else to go.
According to a Feb. 28 report by UNICEF and the National Office for Nutrition, more than a quarter of the population in Madagascar's southeastern area, or around 870,000 people, do not have enough food and are at risk of hunger.

According to humanitarian organizations, Soaravo and the other hospitalized youngsters are a drop in the bucket.
"This is a nutrition emergency," said Jean-Francois Basse, UNICEF's representative in Madagascar, describing the situation in rural regions as "catastrophic."
The cyclones left scars on the hospital as doctors worked to save Soaravo's life. Some of its structures are nothing more than shells. The walls were barely standing, but parts of the roof had collapsed. Some patients were treated outside in a tent.
Few trees stand upright in and around Mananjary, which bore the brunt of the cyclones racing in from the Indian Ocean and where Freddy made landfall. They were ripped out or left lurching at 45-degree angles by the cyclones, demonstrating the intensity of the wind brought by the storms.
Homes were demolished, rebuilt, then demolished again.
According to Brian Willett, head of mission in Madagascar for Doctors Without Borders, also known as Médecins Sans Frontières, people living in remote districts like coastal Nosy-Varika and the mountainous region of Ikongo were extremely vulnerable to hunger before the cyclones and children across southeast Madagascar experienced chronic malnutrition.
"But, with the repeated climate shocks of the past year, their resilience has been exceeded," he said. "Today, one in every four children is acutely malnourished." These children face death if they do not receive medical attention."
Willett suggested that mothers who couldn't feed their children would participate in "acts of desperation," referring to stories that some were selling their children to save them from famine.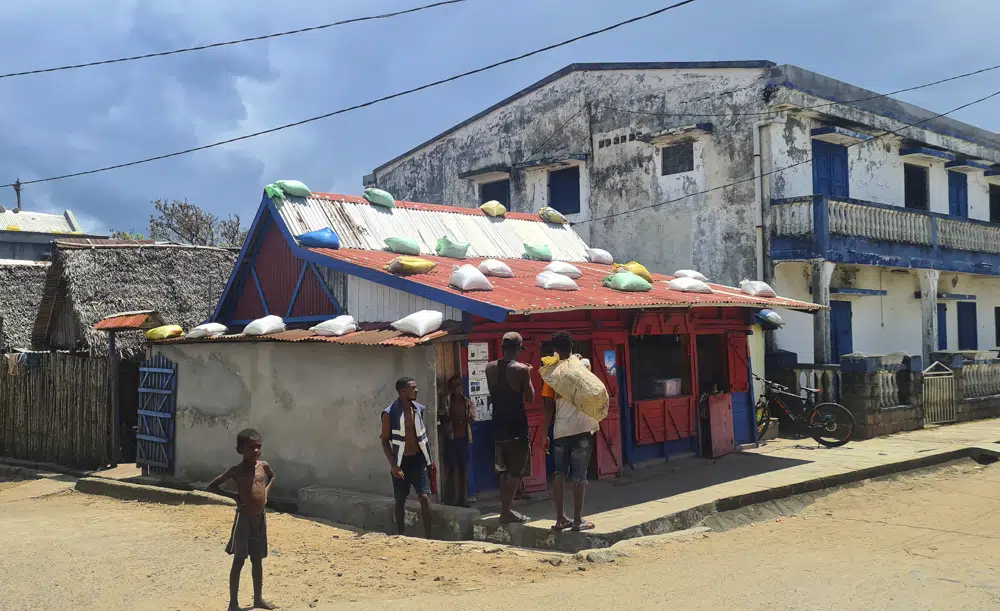 SOURCE – (AP)
2023: China Insurance Boss Jailed For Life In Corruption Crackdown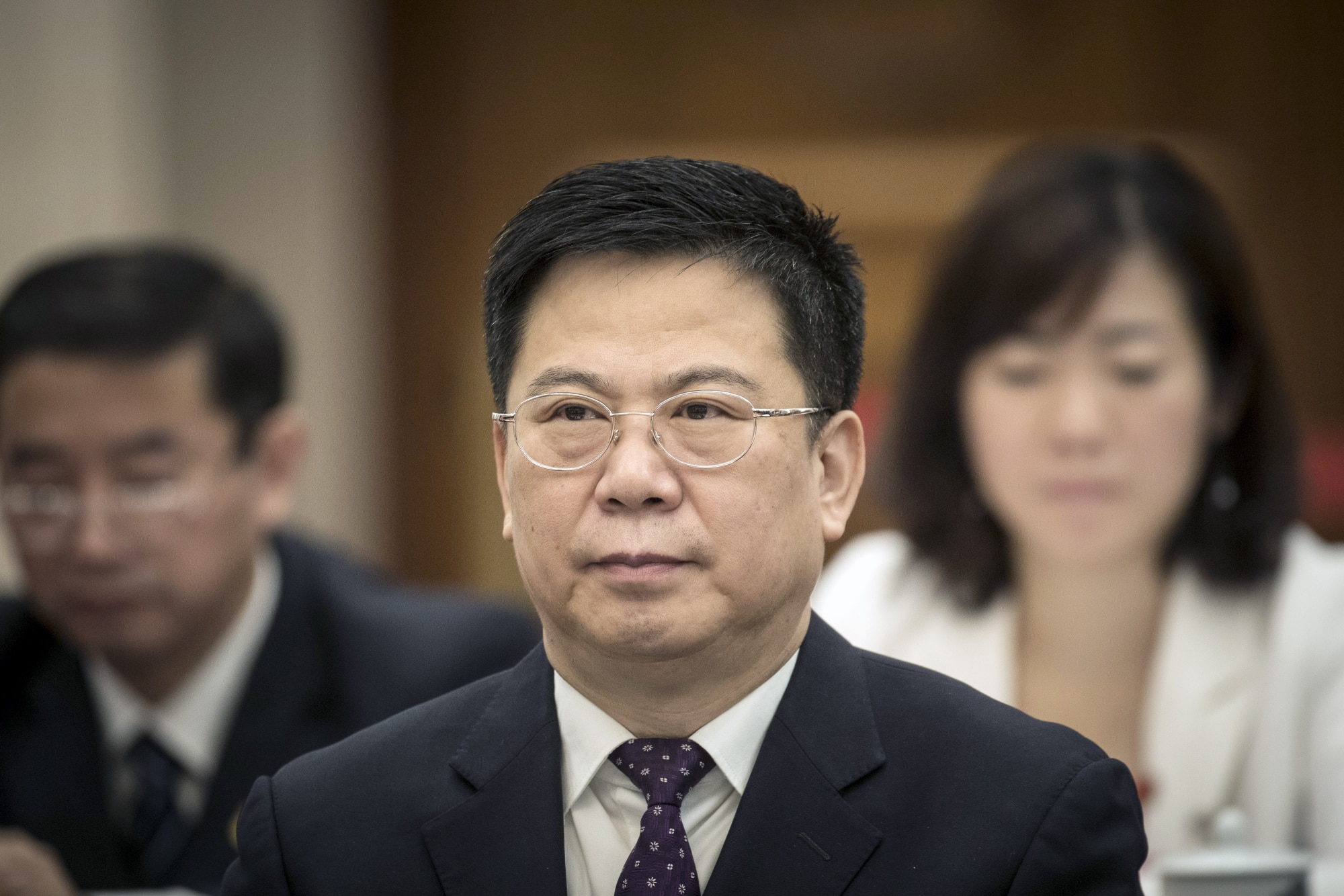 Wang Bin, the former chairman of China Life Insurance, is the latest high-profile executive imprisoned as Beijing's crackdown on the financial industry continues.
According to a court judgment obtained by the BBC, Mr. Wang was sentenced to death with a two-year reprieve.
According to the verdict, the sentence will be commuted to life in prison without the possibility of parole after two years.
Authorities warned in April that the crackdown was far from over.
A court in Jinan, Shandong Province, eastern China, found Mr Wang guilty of accepting 325 million yuan ($44.6 million; £35.7 million) in bribery.
Mr Wang, the Communist Party chairman of the company, was also sentenced to a year in prison for illegally concealing 54.2 million yuan in offshore investments.

Wang Bin, the former chairman of China Life Insurance, is the latest high-profile executive imprisoned as Beijing's crackdown on the financial industry continues.
He is the latest executive from a big Chinese financial firm caught up in President Xi Jinping's two-year-long drive on corruption in the $60 trillion (£48 trillion) industry.
After being found guilty of corruption and bigamy, Lai Xiaomin, the former chairman of Huarong, one of China's largest state-controlled asset management enterprises, was killed in 2021.
In the same year, former China Development Bank chairman Hu Huaibang was sentenced to life in prison in a bribery case involving 85.5 million yuan.
Bao Fan, the CEO of China Renaissance Holdings and one of the country's most prominent billionaire bankers has been "cooperating in an investigation being carried out by certain authorities" since his disappearance in February this year.
An inquiry into Bank of China party chief Liu Liang was initiated in March. Mr. Liu is suspected of "serious violations of discipline and law," according to investigators.
Authorities announced in April that they were looking into Li Xiaopeng, the former chairman of state-owned asset management firm China Everbright Group.
Fan Yifei, the country's vice governor, was arrested in June for suspected bribery and is currently under criminal investigation. He was also kicked out of the Communist Party.
SOURCE – (BBC)
Shein hit With Lawsuit Citing RICO Violations, A Law Originally Used Against Organized Crime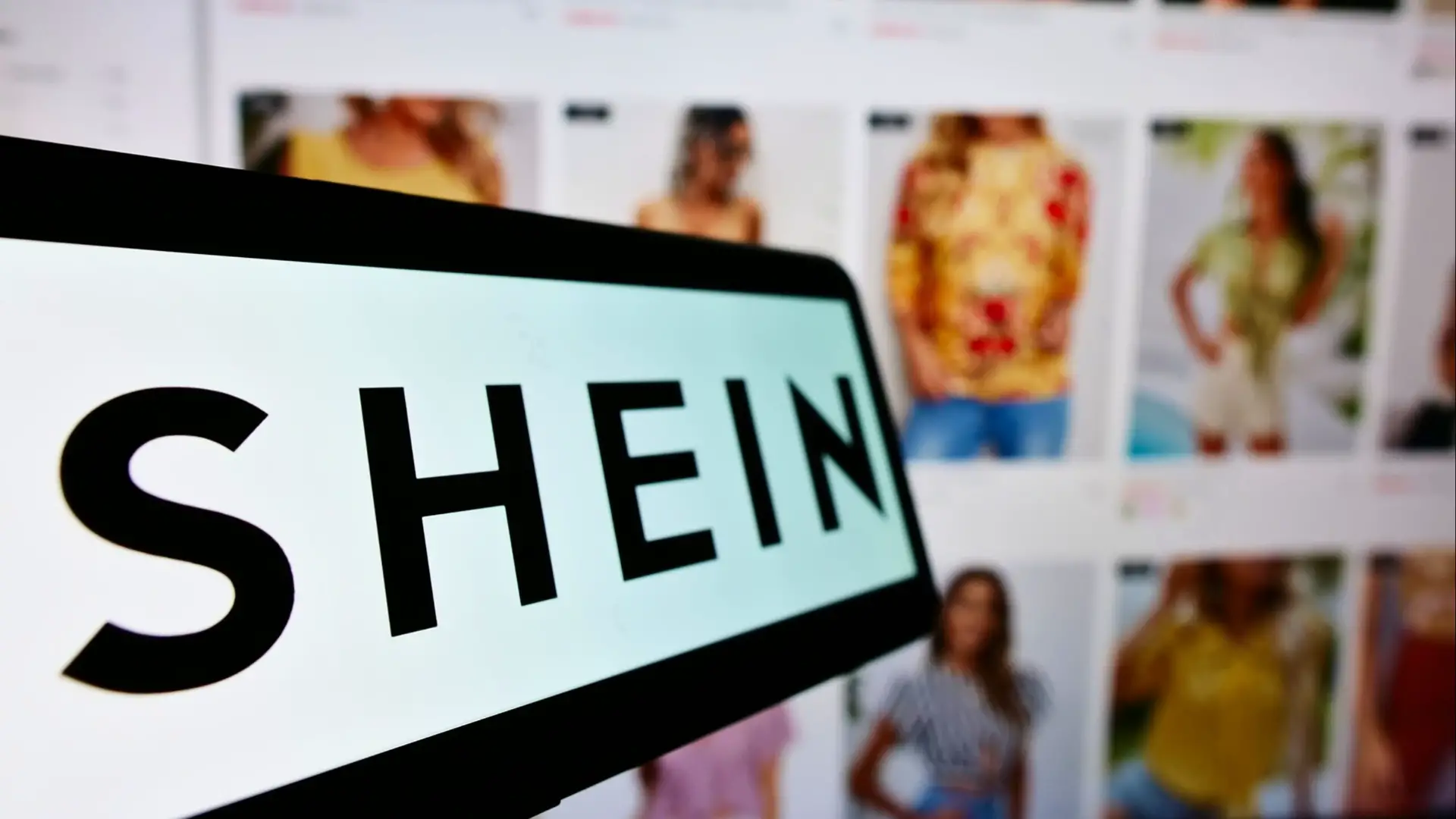 Shein, China's fast fashion shop, is facing a lawsuit alleging that the garment company's copyright theft is so brazen that it amounts to racketeering.
According to the filing this week, Shein is in breach of the Racketeer Influenced and Corrupt Organisations Act, also known as RICO, designed to prosecute organized crime.
"Shein has grown rich by committing individual infringements over and over again, as part of a long and continuous pattern of racketeering, which shows no sign of abating," according to the petition.
According to the lawsuit, the company uses a "byzantine shell game of a corporate structure" to rip off designers in an organized attempt to generate as many as 6,000 new goods each day, a concerted illicit operation that may best be combated through the application of RICO legislation.
The case is only the latest in many challenges for x. In May, a bipartisan group of two dozen senators petitioned the Securities and Exchange Commission to halt Shein's IPO unless it could prove it does not use forced labor from the country's mostly Muslim Uyghur community.
The case, filed in the United States District Court for the Central District of California by three fashion designers, claims that "Shein produced, distributed, and sold exact copies of their creative work."
"At issue here, inexplicably, are truly exact copies of copyrightable graphic design appearing on Shein products," according to the civil claim.
Shein has yet to respond to a request for comment on Friday.

Shein, China's fast fashion shop, is facing a lawsuit alleging that the garment company's copyright theft is so brazen that it amounts to racketeering.
The designers seek unspecified monetary damages and injunctive relief to deter additional racketeering activities.
The company has yet to state if it intends to go public this year, but there are reports that the business is raising funds in preparation for a listing in the United States before the end of the year.
Shein spokesperson Peter Pernot-Day stated that the company values transparency throughout its supply chain.
However, a Congressional investigation released last month leveled a scathing attack on Shein and another Chinese clothes retailer, Temu.
The study is part of an ongoing Congressional investigation into products sold to American consumers that may have been manufactured in China using forced labor. As part of the investigation, the committee addressed letters to Nike, Adidas, Shein, and Temu in early May, requesting information about their compliance with the anti-forced labor statute.
According to the comany, the company's "policy is to comply with the customs and import laws of the countries in which we operate." It further stated that it has "zero tolerance" for forced labor and has established a strong mechanism to ensure compliance with US law.
SOURCE – (AP)
The New York Times Disbands Sports Department And Will Rely On Coverage From The Athletic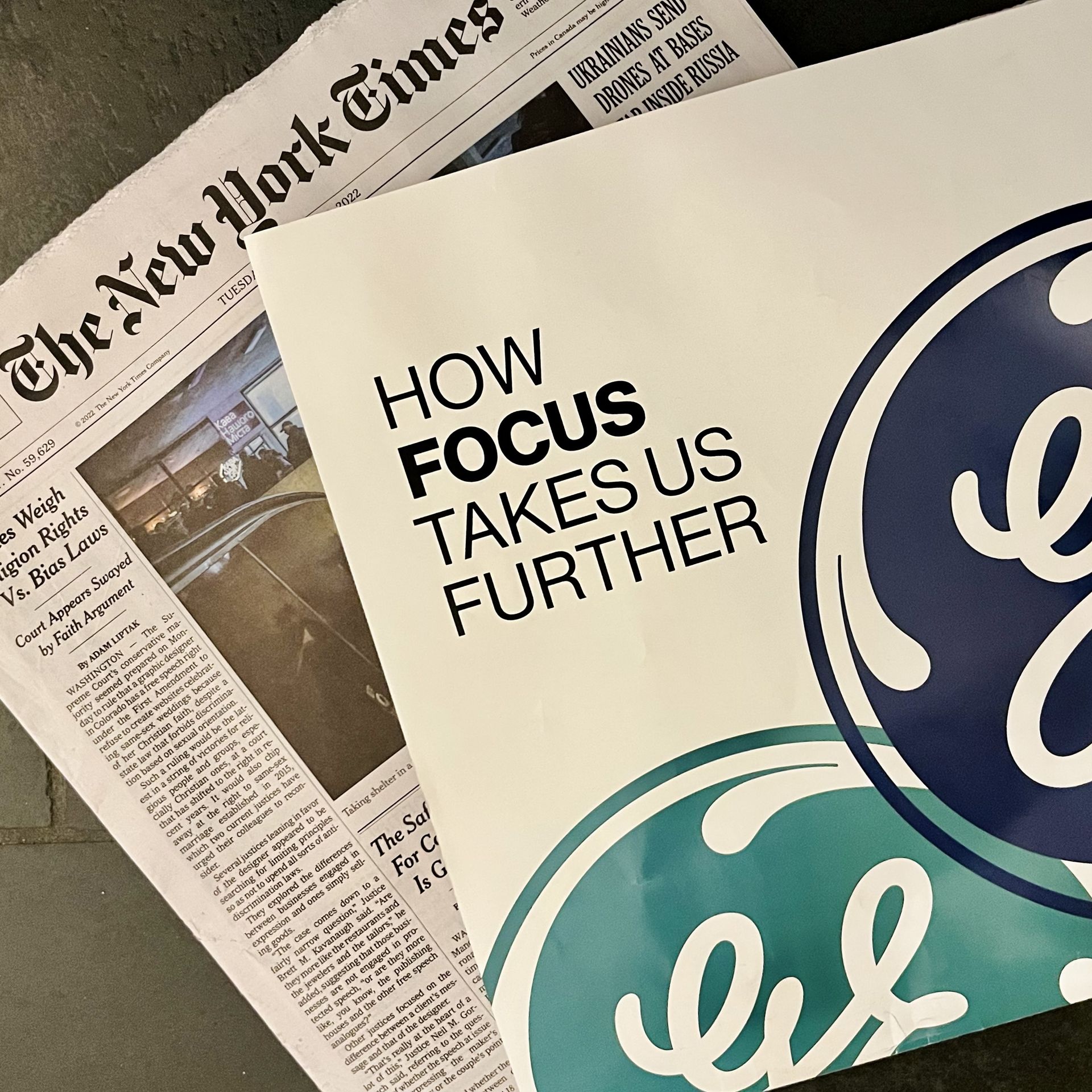 The New York Times is closing its sports department and will instead rely on coverage from The Athletic, a website it purchased for $550 million last year.
According to The New York Times, the decision affects more than 35 personnel in the sports department. Journalists on the sports desk will be reassigned to other positions within the newsroom, with no layoffs anticipated.
"Though we recognise that this decision will disappoint some, we believe it is the right one for readers and will allow us to maximise the respective strengths of The Times' and The Athletic's newsrooms," New York Times Co. Chairman A.G. Sulzberger and CEO Meredith Kopit Levien wrote in a letter to staff on Monday. According to the changes, sports coverage will be extended.
"Under our plan," they said, "the digital homepage, newsletters, social feeds, sports landing page, and print section will draw from even more of the approximately 150 stories The Athletic produces each day chronicling leagues, teams, and players across the United States and the globe."
The New York Times is closing its sports department and will instead rely on coverage from The Athletic, a website it purchased for $550 million last year.
The New York Times sports writers have won multiple Pulitzer Prizes over the years, notably Arthur Daley in 1956 for his column "Sports of the Times." Walter Wellesley (Red) Smith provided commentary in 1976, and Dave Anderson provided commentary in 1981.
The New York Times Co. announced early last year that it would acquire The Athletic as part of a drive to grow its audience of paying subscribers at a time when the newspaper print ad business is declining.
Unlike many local news agencies, the company earned millions of subscribers during Donald Trump's administration and the COVID-19 outbreak. However, it has been actively broadening its coverage with lifestyle advice, games, and recipes to help offset a downturn from the 2020 political news traffic spike.
Following more than two years of negotiations, including a 24-hour walkout, the Times negotiated a new labor agreement with its newsroom union in May. Salary increases, an agreement on hybrid work, and other advantages were included in the pact.
SOURCE -(AP)