2023: Ruling Clears Way For Purdue Pharma to Settle Opioid Claims, Protect Sacklers From Lawsuits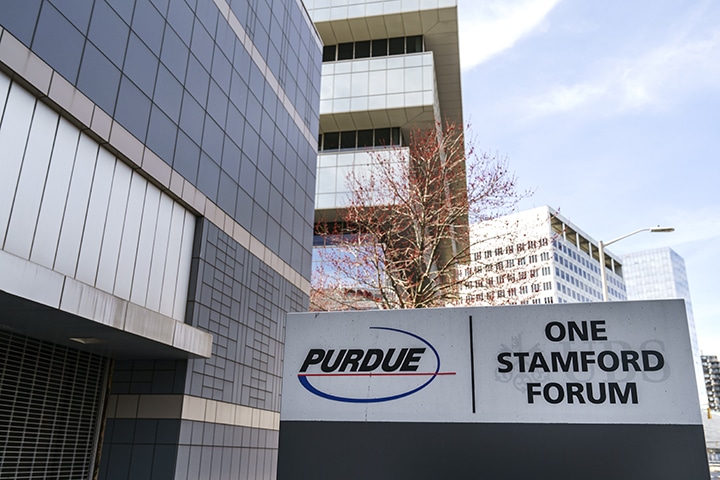 On Tuesday, a federal judge issued a verdict that allowed Purdue Pharma, the producer of OxyContin, to settle hundreds of lawsuits over the devastating effects of opioids.
The affluent Sackler family of Stamford, Connecticut, would sell their stake in Purdue to a new business called Knoa, with the proceeds going towards combating the opioid crisis. This proposal was authorized by the 2nd U.S. Circuit Court of Appeals in New York. They would also make a long-term monetary investment of between $5.5 and $6 billion. At least $750 million will be distributed to opioid crisis victims and their families. Victims' compensation is included in only one other large opioid lawsuit settlement.
Even though the Sackler family did not file for bankruptcy on Tuesday, they are shielded from legal action related to the opioid crisis due to the court's judgment.
The judgment overturned a lower court decision from 2021, which held that judges in bankruptcy court had the authority to accept a deal that would extend bankruptcy protections to people who have not formally filed for bankruptcy.
The proposed settlement to resolve claims against Purdue brought by hundreds of state, local, and Native American tribal governments and other entities centers on these safeguards.
Ed Neiger, a lawyer for individual victims, said, "It's a great day for victims, some of whom desperately need the money and have been waiting for this day for a long time."
Members of the Sackler family have made it plain that they will only fulfill their obligations under the agreement if they are granted certain legal protections.
In a statement released on Tuesday, the Sackler family, who owns Purdue, said, "The Sackler families believe the long-awaited implementation of this resolution is critical to providing substantial resources for people and communities in need." To paraphrase, "We are pleased with the Court's decision to allow the agreement to move forward and look forward to it taking effect as soon as possible."

A federal judge issued a verdict that allowed Purdue Pharma, the producer of OxyContin, to settle hundreds of lawsuits over the devastating effects of opioids.
In its statement, Purdue hailed the decision as "a victory for Purdue's creditors, including the states, local governments, and victims who overwhelmingly support the Plan of Reorganisation." The business has stated that it will prioritize providing "billions of dollars in value for victim compensation, opioid crisis abatement, and overdose rescue medicines."
After a second round of negotiations late last year, all states previously on the fence about supporting the proposal finally joined in. There was only one major holdout, the Justice Department's U.S. Bankruptcy Trustee's Office.
In April 2022, a lawyer from that department argued before the 2nd Circuit that it was "fundamentally inconsistent" to allow some lawsuits to be dismissed from the cases of people who did not file for bankruptcy and thereby lost most of their assets.
The Justice Department did not immediately announce its intention to appeal the Supreme Court's verdict on Tuesday. On Tuesday, a spokeswoman said they would not comment.
A judge in the bankruptcy court will need to approve the most recent version of the deal before it can go into effect.
Even while the Sackler family is still the legal owner of Purdue, they have not been compensated in years.

A federal judge issued a verdict that allowed Purdue Pharma, the producer of OxyContin, to settle hundreds of lawsuits over the devastating effects of opioids.
After hearing arguments in the Purdue case last year, all three federal appeals judges concluded that the Sackler family could be shielded from legal action. Even if courts permit such arrangements, bankruptcy law does not, as one judge, Richard Wesley, pointed out in a separate judgment.
Regarding the opioid industry, Purdue may be the most well-known company. However, not only has one medicine manufacturer been sued by state and local governments, but so have several distribution corporations and pharmacies. Some lawsuits have gone to trial, but many more are being settled out of court.
More than $50 billion has been offered or paid out in settlements in the past few years. Drug manufacturers Johnson & Johnson and Teva, wholesalers AmerisourceBergen, Cardinal Health, McKesson, and retail pharmacies CVS, Walgreens, and Walmart all have agreements. More than half a million deaths in the United States over the previous two decades have been connected to the opioid problem, with over 70,000 deaths annually in recent years.
Fentanyl and other illegal synthetic opioids, not prescription painkillers, have been mostly responsible for deaths in recent years.
SOURCE – (AP)
After Attacks, British Prime Minister Says American XL Bully Dogs Are Dangerous And Will Be Banned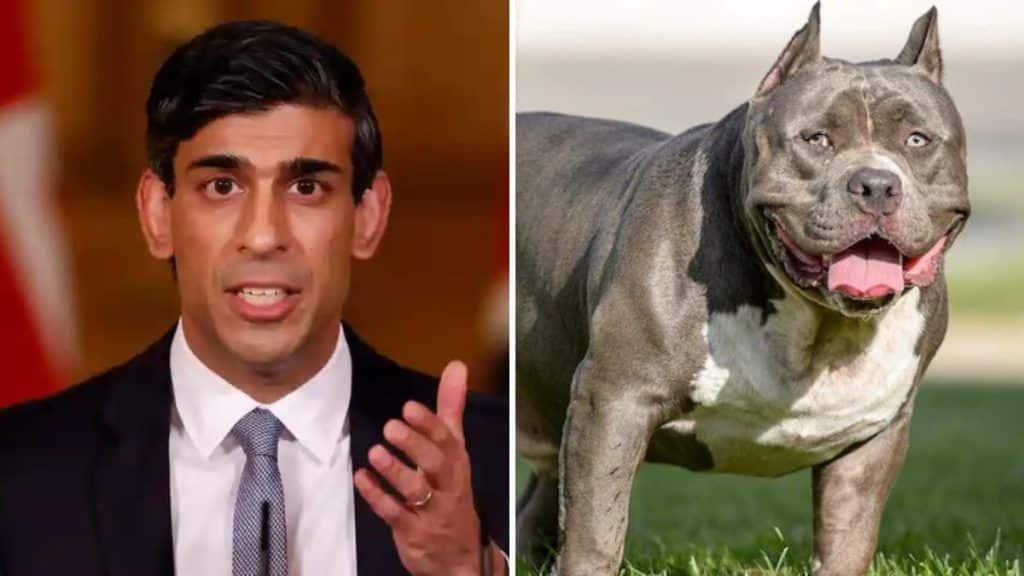 LONDON, England – Following a public uproar following recent attacks, British Prime Minister Rishi Sunak described American XL Bully dogs as a "danger to our communities" and announced measures to outlaw the breed.
Sunak stated that he had requested government ministers to convene a meeting of police and canine experts to officially identify the features of the American XL Bully, which is not recognized as a breed by organizations such as the Kennel Club in the United Kingdom or the American Kennel Club in the United States.
Sunak stated in a video message posted on X, formerly known as Twitter, "It is not currently a breed defined in law, so this vital first step must happen quickly." "The breed will then be banned under the Dangerous Dogs Act, and new laws will be in place by the end of the year."
The government has been pressed to act after an 11-year-old girl was attacked and critically injured by an American XL Bully in Birmingham, England, on Saturday. On Thursday, those fears were heightened after a man was killed in an incident that may have featured this sort of dog.

Following a public uproar following recent attacks, British Prime Minister Rishi Sunak described American XL Bully dogs as a "danger to our communities".
Sunak stated, "The American XL Bully dog is a danger to our communities, particularly our children." "I share the national outrage over the recent videos we've all seen."
The pit bull terrier, Japanese tosa, dogo Argentino, and Fila Brasileiro are currently prohibited in the United Kingdom.
Some campaigners have requested that the American XL Bully, created from the American pit bull terrier, be added to the list because they believe the animals have deadly tendencies bred into them.
The Kennel Club of the United Kingdom does not recognize the XL Bully as a breed, arguing that no type of dog is intrinsically dangerous. According to the organization, breed-specific prohibitions do not address the most critical causes contributing to attacks, namely irresponsible dog owners who educate their dogs to be aggressive.
The bully breeds got their names from their use in blood sports, such as bull baiting. The dogs are more muscular than pit bulls and have a thicker bone structure.
SOURCE – (AP)
Johnson & Johnson Is Getting Rid Of Its Script Logo After More Than 130 Years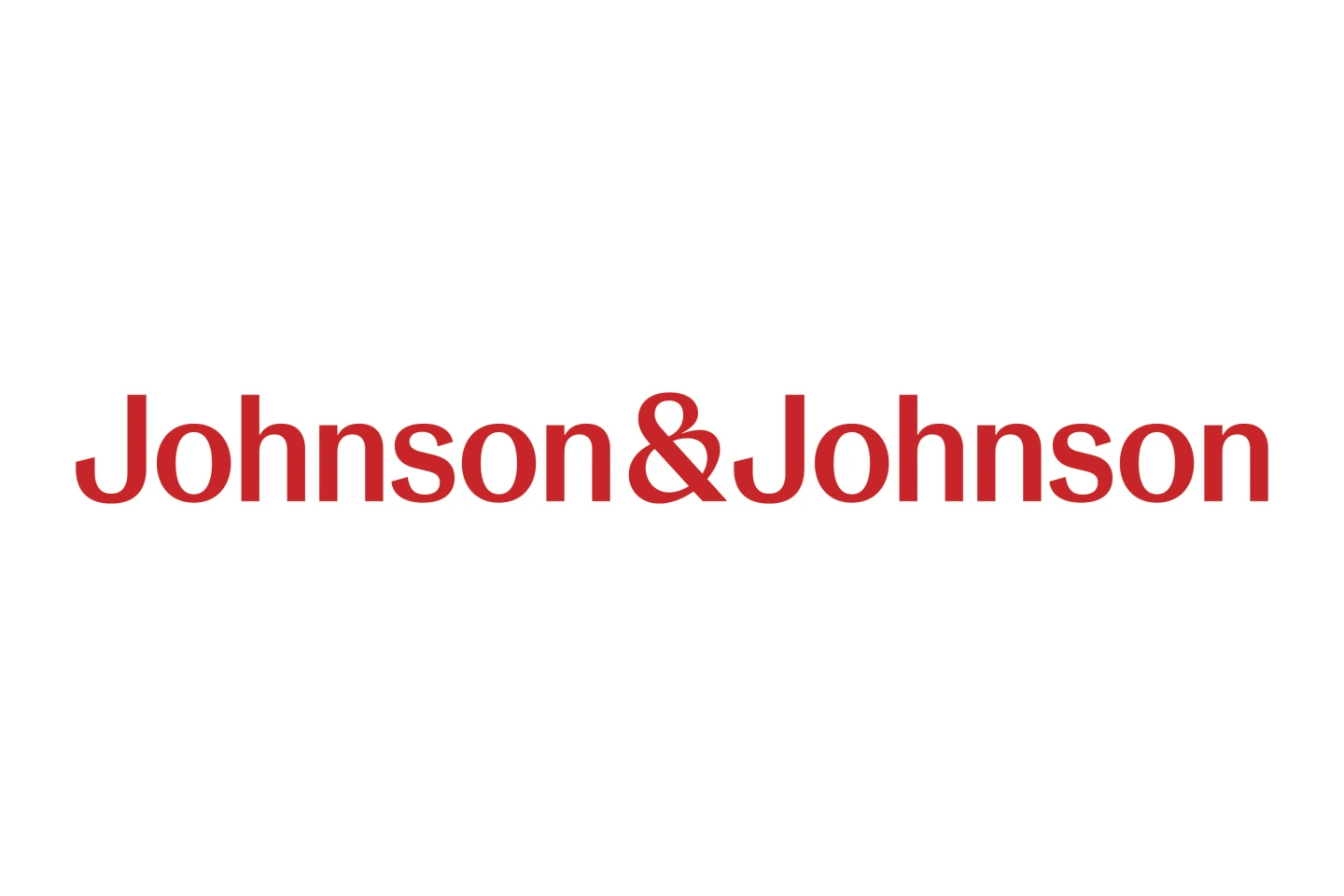 Johnson & Johnson has approved a new logo.
The healthcare behemoth announced Thursday that it will replace its well-known distinctive script, which it has used since 1887, with a more modern design that reflects its increased emphasis on pharmaceuticals and medical devices.
The original script, based on co-founder James Wood Johnson's signature, will be featured on consumer products such as infant shampoo from Kenvue, a new firm spun out from J&J.
J&J has focused on drugs and medical devices. The new appearance, which features a distinct shade of red, intends to reflect J&J's transformation into a "pure play health care company," according to executive vice president Vanessa Broadhurst.
J&J's trademark logo was "one of the longest-used company emblems in the world," according to a 2017 website post.
However, it began to show its age in an age of texting and emoticons.

Johnson & Johnson has approved a new logo.
According to marketing strategist Laura Ries, many youngsters no longer learn to write cursive in school. According to her, people may have recognized the signature but needed to be reading it. She claims that the new logo is easier to understand.
"Because it's easier, it almost draws your attention to it," Ries, who was not involved in the logo change, said.
Ries also discovered that customers were likelier to associate the script logo with Kenvue products on drugstore shelves, such as Band-Aids, Listerine, and Tylenol.

Johnson & Johnson has approved a new logo.
"Everyone washed their babies with Johnson & Johnson baby shampoo," she explained.
According to a Kenvue spokeswoman, the J&J logo on products such as Band-Aids will be gradually erased.
The distinctive emblem was also found on bottles of the company's now-discontinued talcum-based infant powder, which sparked cancer lawsuits. J&J has stated that the powder was completely safe.
J&J's consumer business helped the company become the world's largest manufacturer of healthcare items, with annual revenues exceeding $90 billion. However, by the time the split was announced in late 2021, its pharmaceutical and medical device divisions had comfortably overtaken it in size.
J&J, based in New Brunswick, New Jersey, J&J will also rebrand its Janssen pharmaceutical division to J&J Innovative Medicine. Its medical device and technology division will be known as MedTech.
SOURCE – (AP)
1 Chip Challenge: Amazon And EBay Pull Spicy Tortilla From UK Shop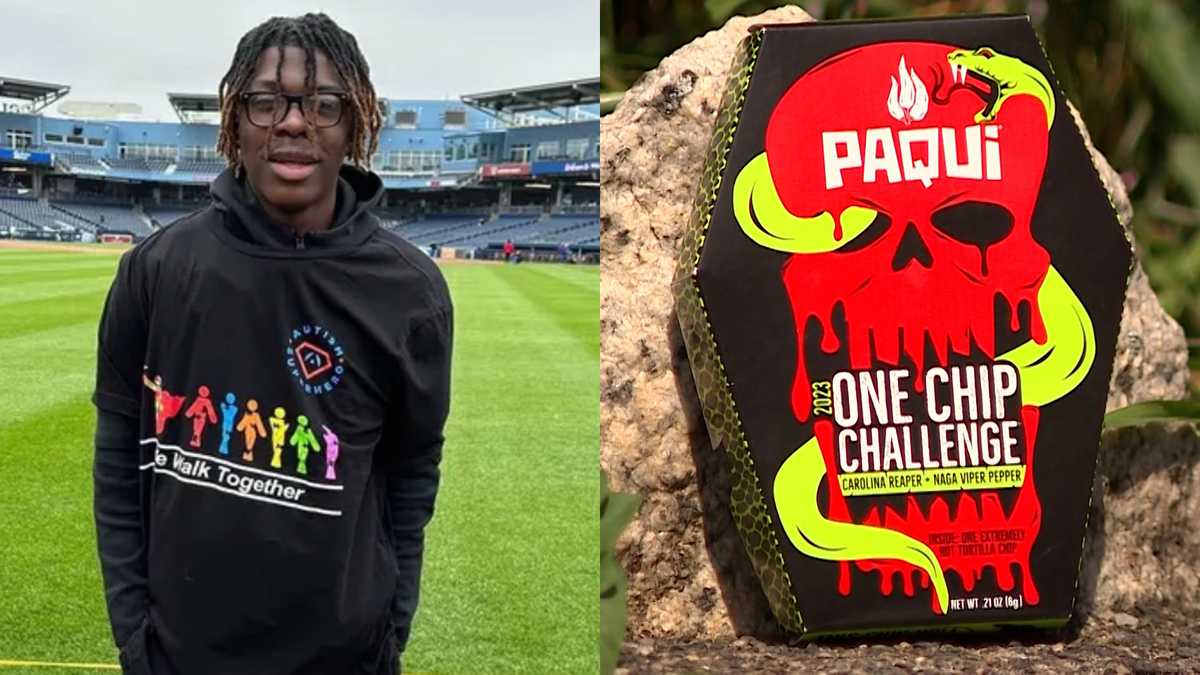 Amazon and eBay have pulled from sale a super-hot tortilla chip linked to the death of an American adolescent.
Harris Wolobah's parents feel the One Chip Challenge was to blame for his death last week.
It was removed from shelves in the United States, where it was widely distributed, but imports from global vendors remained available.
After being contacted by BBC Newsbeat, Amazon stated it would remove the goods from its sites in the United States, the United Kingdom, Europe, the Middle East, and Africa.
The online store also intends to notify any international buyers who have lately purchased the snack.
An eBay spokeswoman stated that user safety was a "top priority" and that sale listings had been removed.
"We are closely monitoring our site and will remove any additional listings that appear," they added.
Harris's death has not been officially determined, but his parents have urged for the One Chip Challenge to be stopped.
Paqui, a snack company, claims that the single tortilla, which comes in a coffin-shaped box, has a blend of "the hottest peppers available."
Millions of people have watched YouTubers and TikTokers take the viral challenge and respond violently.
The challenge's popularity is claimed to have prompted many youngsters to purchase the product, which comes with a warning label, to attempt it for themselves.

Amazon and eBay have pulled from sale a super-hot tortilla chip linked to the death of an American adolescent.
Paqui issued a statement on its website on Thursday announcing its decision to withdraw merchandise from American retailers.
According to the firm, the challenge is "intended for adults only" and is inappropriate for anyone with underlying health concerns or allergies.
However, it reported an "increase in teens and other individuals failing to heed these warnings."
"As a result, while the product continues to meet food safety standards, we are actively working with our retailers to remove the product from shelves," the company said.

A Paqui representative told Newsbeat, "We are deeply saddened by the death of Harris Wolobah and express our condolences to the family."
"We care about all of our customers and have decided to remove the product from the shelves."
They claimed that the product's label "clearly states" that it is unsuitable for youngsters or those sensitive to spicy foods.
"We are actively working with our retailers and are offering refunds for any purchases of our single-serve one chip challenge product," the company said.
The Food Standards Agency (FSA) in the United Kingdom told Newsbeat that it is working to determine where the product is distributed.
The FSA's Tina Potter stated, "So far, we have not received any reports of illness here."
In most cases, eating chillis and spicy foods is regarded as harmless, depending on your tolerance.
However, the body's reaction to extremely spicy foods might resemble its response to burns, resulting in symptoms such as perspiration.
SOURCE – (BBC)