Former Whitesnake Guitarist Bernie Marsden Dead at 72
Bernie Marsden, the original guitarist for the English hard rock band Whitesnake, died "peacefully" on August 24, according to his family's social media statement. He was 72. Marsden was most known for his four-year stint with Whitesnake, which began in 1978 and concluded in 1982.
David Coverdale, the leader of Whitesnake, paid tribute to his former bandmate and co-writer on social media. "I've just woken up to the awful news that my old friend and former Snake Bernie Marsden has passed," he wrote.
"My heartfelt condolences and prayers go out to his cherished family, friends, and fans." A genuinely amusing, talented man with whom I was honoured to share the stage."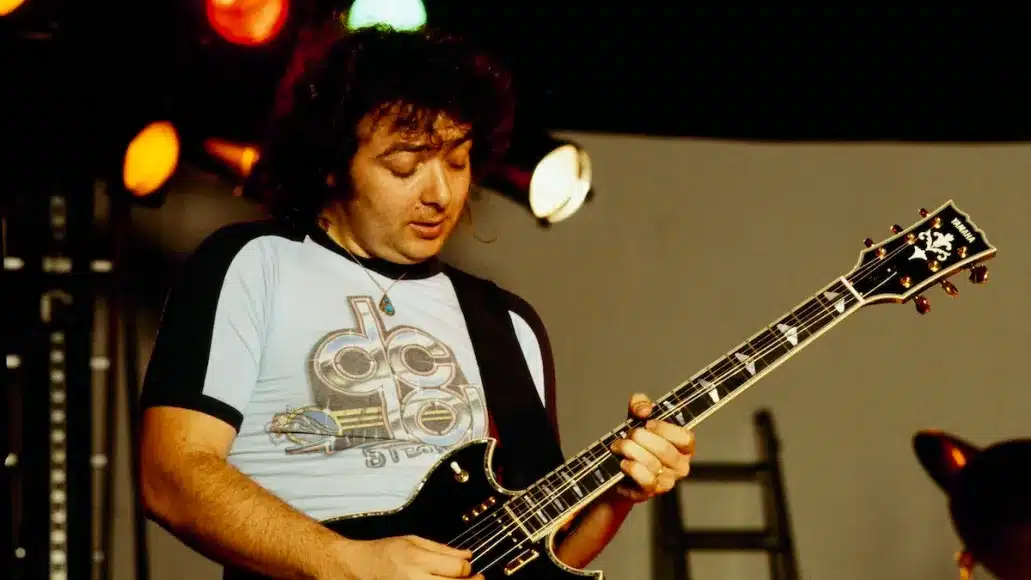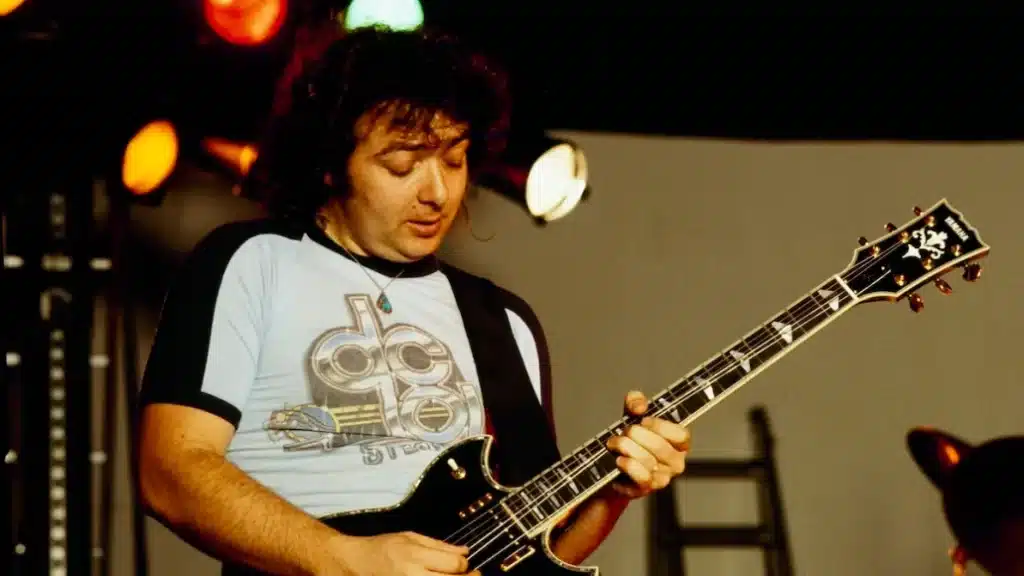 Marsden, who was born on May 7, 1951, in Buckingham, England, cut his teeth in many British rock bands during his teens and early twenties.
In the early 1970s, he briefly worked with UFO and Cosy Powell's Hammer before joining Paice Ashton Lord, which included Deep Purple drummer Ian Paice and organist Jon Lord.
Marsden appears on the band's sole studio album, Malice in Wonderland, released in 1977.
The next year, Marsden formed Whitesnake with Coverdale, who had recently left Deep Purple after a three-year stay. He appeared on their first five studio albums, from 1980's Saints & Sinners through 1982's Saints & Sinners, as well as the 1980 live album Live… in the Heart of the City.
Most notably, Marsden and Coverdale collaborated on Saints & Sinners' "Here I Go Again," which went on to become a chart-topping hit upon its rerelease in 1987.
Marsden quit Whitesnake during the recording of Saints & Sinners because Coverdale was cleaning house due to financial, managerial, and familial issues.
Alaska was his first band, and he later rejoined with ex-Whitesnake guitarist Micky Moody in the Moody Marsden Band and the Snakes. Marsden has also recorded a continuous stream of solo albums and has appeared on numerous other records throughout the years.
Marsden eventually reconciled with Coverdale and included him on a rendition of Whitesnake's "Trouble" on his 2014 album Shine. In a 2015 interview with UCR, the guitarist reflected on Whitesnake's turbulent early days.
"Two albums every year." "When I look at it now, I wonder, 'How did we do that?'" he remarked. "There comes a time when you have to say, 'We've got to take a break,' and Saints & Sinners was that time."
The more work they piled on us, instead of bringing us closer together, it kind of broke us apart. So what is truly beneficial to you may end up hurting you. But by that point, we'd had a terrific time."
Whitesnake Rock Band
Whitesnake is a British rock band formed in 1978 by former Deep Purple vocalist David Coverdale. The band is known for its hard rock and glam metal style, often characterized by catchy melodies, powerful vocals, and memorable guitar riffs. Whitesnake gained significant popularity in the 1980s with a string of successful albums and hit singles.
Some of Whitesnake's most famous songs include:
"Here I Go Again" – This song is one of their signature tracks and became a massive hit, reaching the top of the charts in the US in 1987.
"Is This Love" – Another highly successful single that showcases their melodic hard rock sound.
"Still of the Night" – Known for its bluesy guitar riffs and powerful vocals, this song is often considered one of Whitesnake's best.
"Love Ain't No Stranger" – A track that captures the band's blend of rock and blues influences.
"Fool for Your Loving" – Originally released in the late 1970s, the song was re-recorded in the 1980s with a more polished sound and gained renewed popularity.
Whitesnake's lineup has changed over the years, but the band's founder and lead vocalist, David Coverdale, has remained a constant presence. The band's music has gone through various phases, from blues rock to the more commercial sound they embraced in the 1980s. They've released numerous albums over the years, with varying levels of success, and have maintained a dedicated fan base.
Keywords: whitesnake 2019, whitesnake Bernie Marsden, whitesnake David Coverdale
Beyoncé's Renaissance World Tour Is Over. But It's Coming To Movie Theaters Soon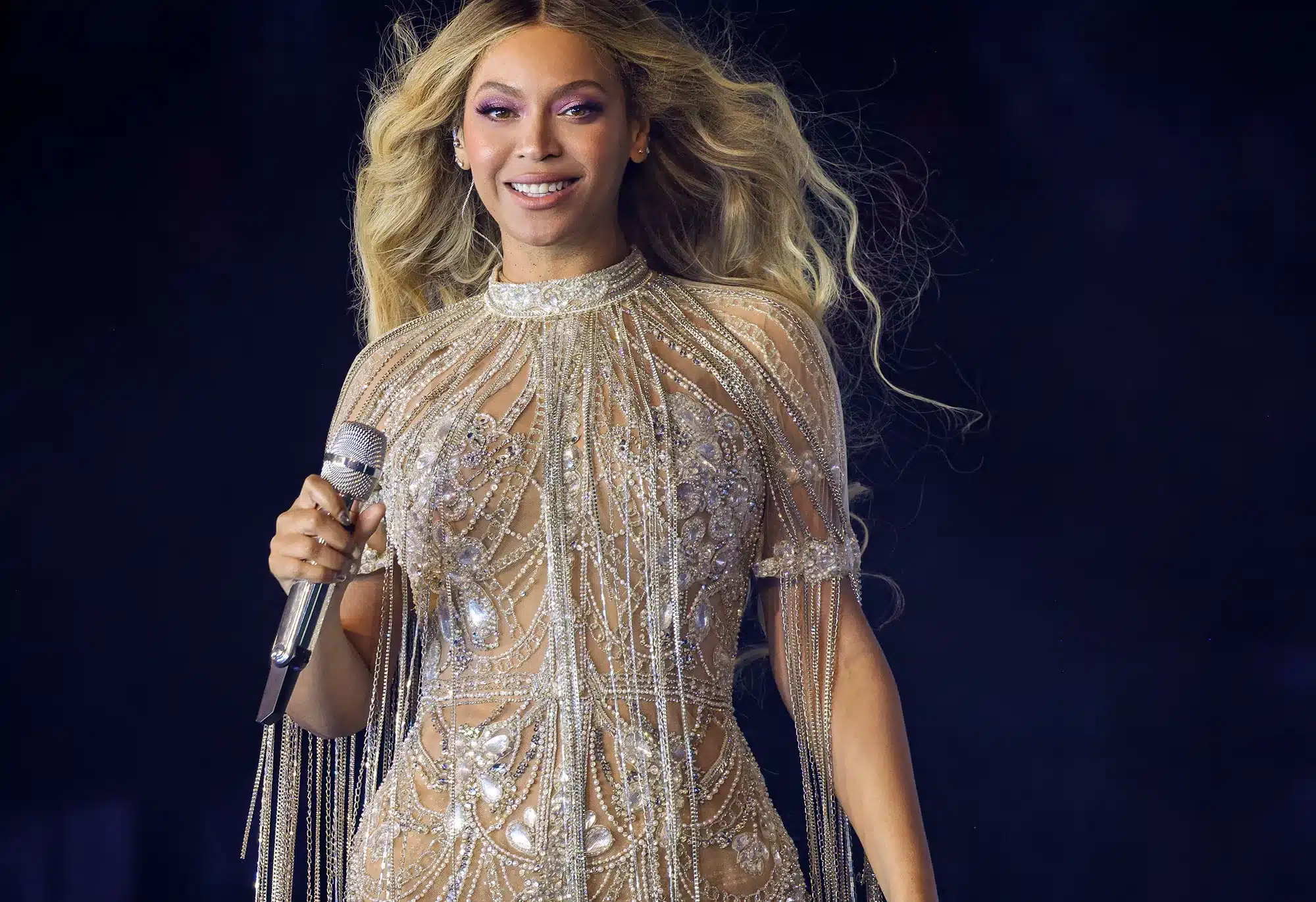 NEW YORK — Monday, AMC Theatres announced that a documentary chronicling Beyoncé's recently concluded 39-city Renaissance World Tour will premiere in North American theatres on December 1.
The film adds a second blockbuster from a music superstar to a fall film lineup that the ongoing screen actors' strike has marginally diminished. As with "Taylor Swift: The Eras Tour," which premieres on October 13, "Renaissance: A Film By Beyoncé" is released directly by AMC, without studio involvement.
Tickets cost a minimum of $22 plus tax. AMC stated that the film will broadcast for a minimum of four weeks.
Beyoncé's previous films include "Homecoming," a 2019 Netflix film that captures her 2018 Coachella performance. Beyoncé and Swift are rumored to receive at least 50 percent of ticket sales in their agreements with AMC.

Beyoncé and Swift are rumored to receive at least 50 percent of ticket sales in their agreements with AMC.
The film chronicles her tour supporting her Grammy-winning album "Renaissance" from 2022. It mixes concert footage and elements of a visual album while trailing the tour from its beginning in Stockholm, Sweden, in May to the finale Sunday night in Kansas City, Missouri.
Approximately 2,7 million concert-goers attended over five months. According to Billboard, the tour has garnered close to 500 million dollars.
The film's description states, "It is about Beyoncé's intention, hard work, involvement in every aspect of the production, her creative mind and purpose to create her legacy and master her craft."
The singer posted a trailer to her Instagram account with the message, "Be careful what you ask for, because I just might give it to you."
SOURCE – (AP)
Taylor Swift Watches Travis Kelce's Chiefs Take On The Jets At MetLife Stadium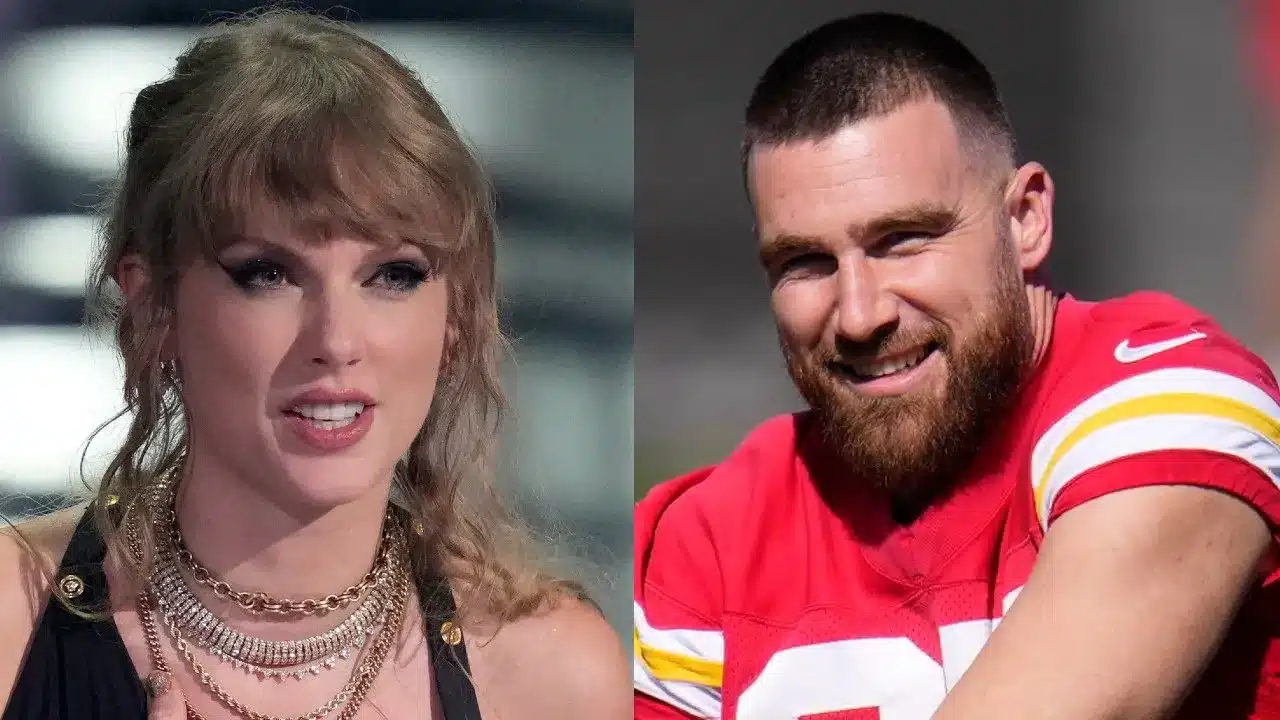 EAST RUTHERFORD, New Jersey — Taylor Swift could not pass up another opportunity to observe Travis Kelce play football.
The 12-time Grammy Award winner arrived at MetLife Stadium approximately forty minutes before Sunday night's kickoff to witness Travis and his Kansas City Chiefs defeat the New York Jets 23-20.
Swift, wearing blue jean shorts, a black long-sleeved top, and a leather jacket, entered the stadium's security area with actors Ryan Reynolds, Blake Lively, and Hugh Jackman, as captured by SNY. NBC's broadcast cut to Swift multiple times during the game, including a shot of the pop star with her arm around Donna Kelce, who was donning her son's No. 87 jersey.
Swift's appearance comes a week after she attended Arrowhead Stadium, dressed in red and white, to witness the Chiefs' 41-10 home victory over the Chicago Bears with Donna Kelce. Swift accepted the All-Pro tight end's invitation to observe the game and had to see more of Travis and the Chiefs in action.
Taylor Swift is on a break from her Eras Tour, which resumes on November 9 in Buenos Aires, Argentina. Travis acknowledges Swift's daring appearance at the Chiefs game but remains tight-lipped about their relationship. Twenty minutes before commencement, NBC aired a tour advertisement.

Taylor Swift could not pass up another opportunity to observe Travis Kelce play football.
Swift is familiar with MetLife Stadium, having performed three sold-out concerts there in May. Two of those performances were attended by Jets quarterback Aaron Rodgers, who returned to the team this past weekend after tearing his left Achilles tendon on the fourth play of his September 11 debut.
Rodgers attended a squad meeting on Saturday evening and was at the stadium to observe player warmups on Sunday evening.
Swift and Kelce have not disclosed details about their relationship. Kelce stated on his podcast "New Heights with Jason and Travis Kelce" earlier this week that Swift "looked amazing" at the contest.
Regarding her time spent in the suite, Kelce stated, "Everyone was speaking positively about her." "Moreover, the day proceeded flawlessly for Chiefs fans. Naturally, we plan everything, ladies and gentlemen."
Kelce invited Swift to that game after failing to present her a friendship bracelet during the Kansas City stop of her Eras Tour.
SOURCE – (AP)
U2 Concert Uses Stunning Visuals To Open Massive Sphere Venue In Las Vegas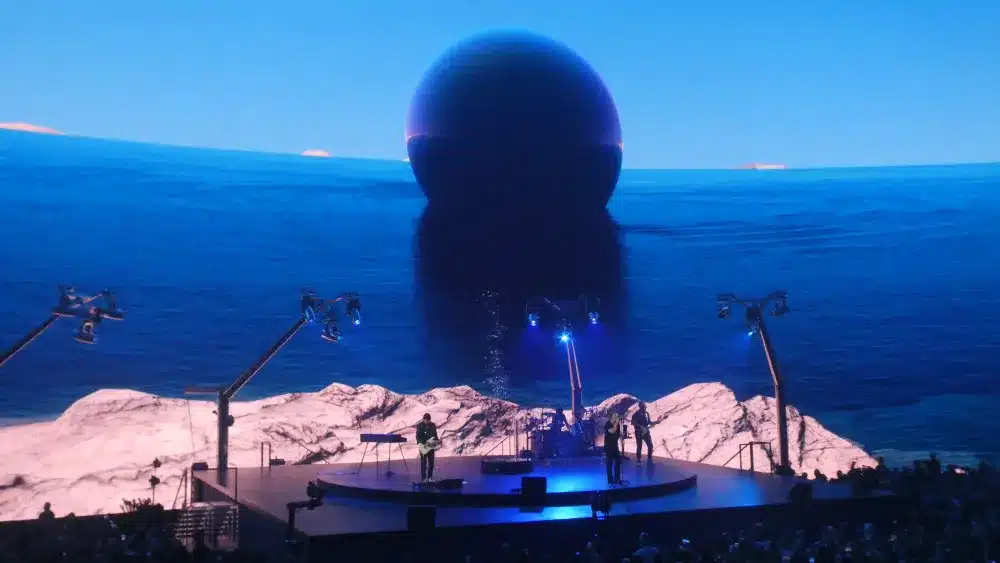 LAS VEGAS – It appeared to be a typical U2 outdoor concert: two helicopters flew through a starry sky before producing spotlights over the Las Vegas desert and Bono, who kneeled on the ground while singing the band's 2004 hit "Vertigo."
This scene may appear normal, but the visuals were created using floor-to-ceiling graphics within the immersive Sphere. It was one of several impressive instances during U2's "UV Achtung Baby" residency launch show at the globe-shaped, high-tech venue, which debuted Friday night.

It appeared to be a typical U2 outdoor concert: two helicopters flew through a starry sky before producing spotlights over the Las Vegas desert
The legendary rock band, which has won 22 Grammys, performed for two hours inside the enormous, state-of-the-art, spherical venue with crystal-clear audio. Throughout the evening, various captivating visuals, including kaleidoscopic images, a burning flag, and the Las Vegas skyline, transported more than 18,000 concertgoers on U2's epic musical voyage.
Bono, joined onstage by guitarists The Edge and Adam Clayton and percussionist Bram van den Berg, exclaimed, "What a swanky flat!" Then, he gazed at the high-resolution LED display that projected a larger image of himself, along with a few praying hands and bells.
SOURCE – ap