HBO's 'The Last Af Us' Season Finale Draws In 8.2 Million Viewers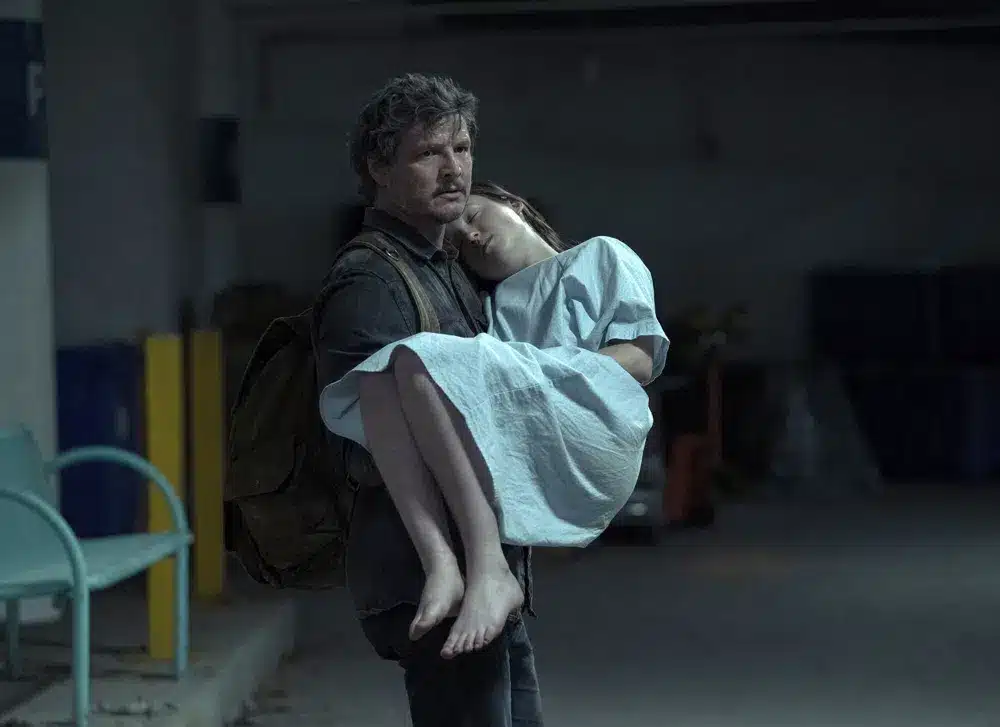 HBO LAST OF US – For the season one finale of the post-apocalyptic, mushroom-infected zombie video game adaption "The Last of Us," fans broke another record for viewership. HBO said that 8.2 million people watched the season finale despite it aired Sunday night in opposition to the Oscars.
"The Last of Us'" audience has steadily increased during the season. The series has gained the admiration of gamers with high expectations and critics and non-gamers.
According to Nielsen and HBO data, the series premiere attracted 4.7 million viewers in the U.S., making it HBO's second-largest debut after "House of the Dragon." According to HBO, "The Last of Us" has become the most-watched program in HBO Max history outside the United States in Europe and Latin America.

"The Last of Us Part II" will be adapted for season two
The number of viewers for the series will keep rising as more people watch episodes on streaming services days after they show. With the first episode reaching 40 million views in the United States, the series is currently averaging 30.4 million viewers across its first six episodes, according to HBO.
The fifth episode of "The Last of Us" was released on HBO Max and HBO On Demand early last month on the Friday before the big game on February 12. This was HBO's way of caving to the rating juggernaut that is the Super Bowl. With 11.6 million viewers from Friday to Sunday, episode five still had great ratings.
Joel made some difficult and contentious decisions in the series finale, leaving viewers to worry about what would happen to the main characters, Ellie (Bella Ramsey) and Joel, in the future (Pedro Pascal). Fans of the video game are curious to see how "The Last of Us Part II" will be adapted for season two, even if not much has been officially revealed about the upcoming season.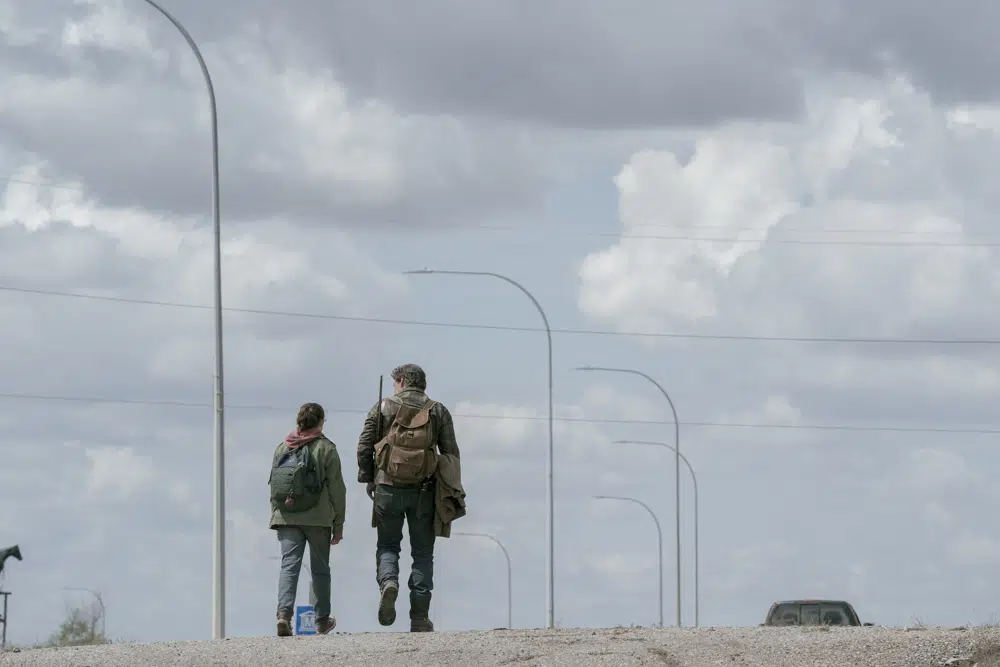 Source – (AP)
Beyoncé's Renaissance World Tour Is Over. But It's Coming To Movie Theaters Soon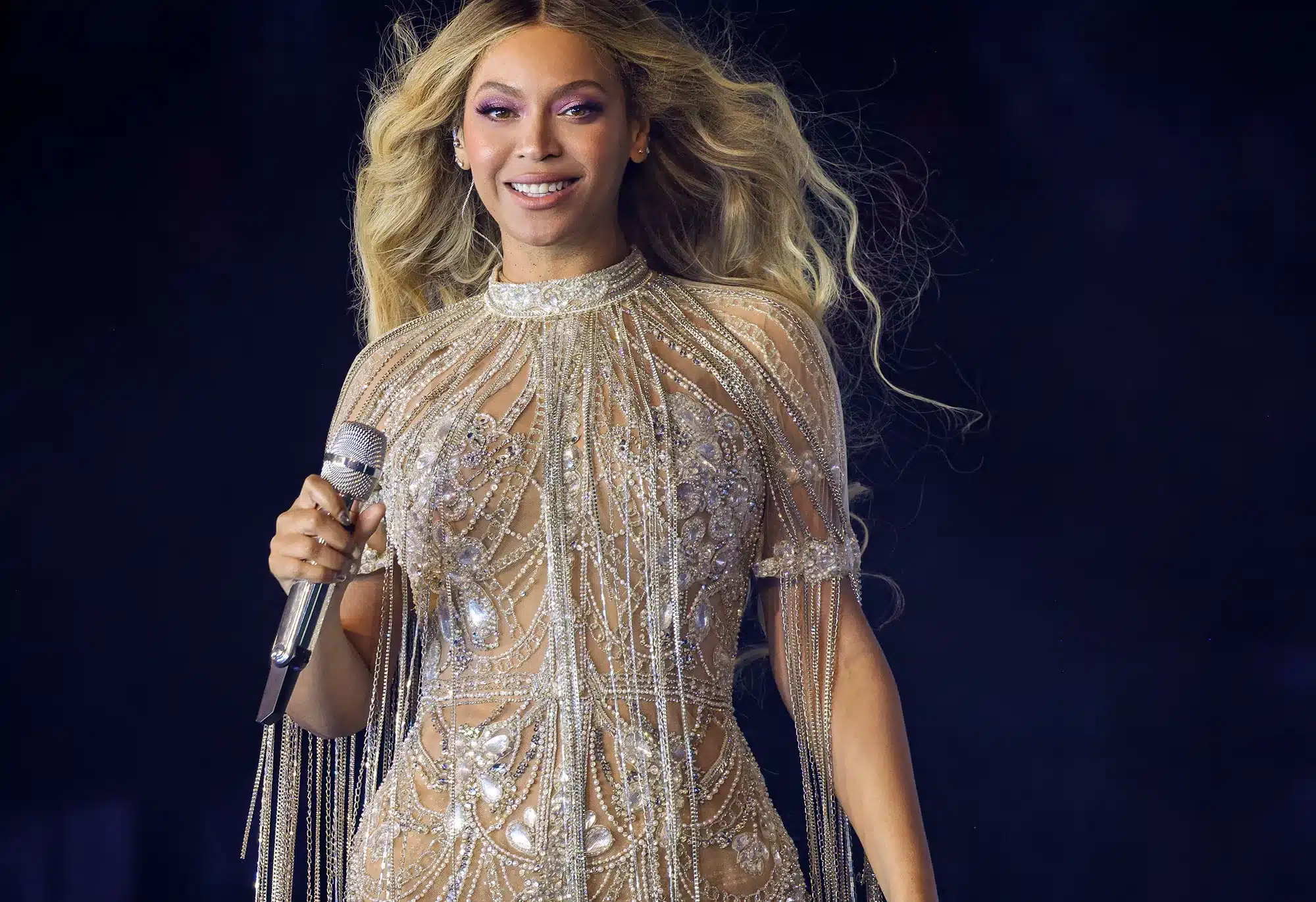 NEW YORK — Monday, AMC Theatres announced that a documentary chronicling Beyoncé's recently concluded 39-city Renaissance World Tour will premiere in North American theatres on December 1.
The film adds a second blockbuster from a music superstar to a fall film lineup that the ongoing screen actors' strike has marginally diminished. As with "Taylor Swift: The Eras Tour," which premieres on October 13, "Renaissance: A Film By Beyoncé" is released directly by AMC, without studio involvement.
Tickets cost a minimum of $22 plus tax. AMC stated that the film will broadcast for a minimum of four weeks.
Beyoncé's previous films include "Homecoming," a 2019 Netflix film that captures her 2018 Coachella performance. Beyoncé and Swift are rumored to receive at least 50 percent of ticket sales in their agreements with AMC.

Beyoncé and Swift are rumored to receive at least 50 percent of ticket sales in their agreements with AMC.
The film chronicles her tour supporting her Grammy-winning album "Renaissance" from 2022. It mixes concert footage and elements of a visual album while trailing the tour from its beginning in Stockholm, Sweden, in May to the finale Sunday night in Kansas City, Missouri.
Approximately 2,7 million concert-goers attended over five months. According to Billboard, the tour has garnered close to 500 million dollars.
The film's description states, "It is about Beyoncé's intention, hard work, involvement in every aspect of the production, her creative mind and purpose to create her legacy and master her craft."
The singer posted a trailer to her Instagram account with the message, "Be careful what you ask for, because I just might give it to you."
SOURCE – (AP)
TikTok Testing Out 1st Advert-Free Monthly Subscription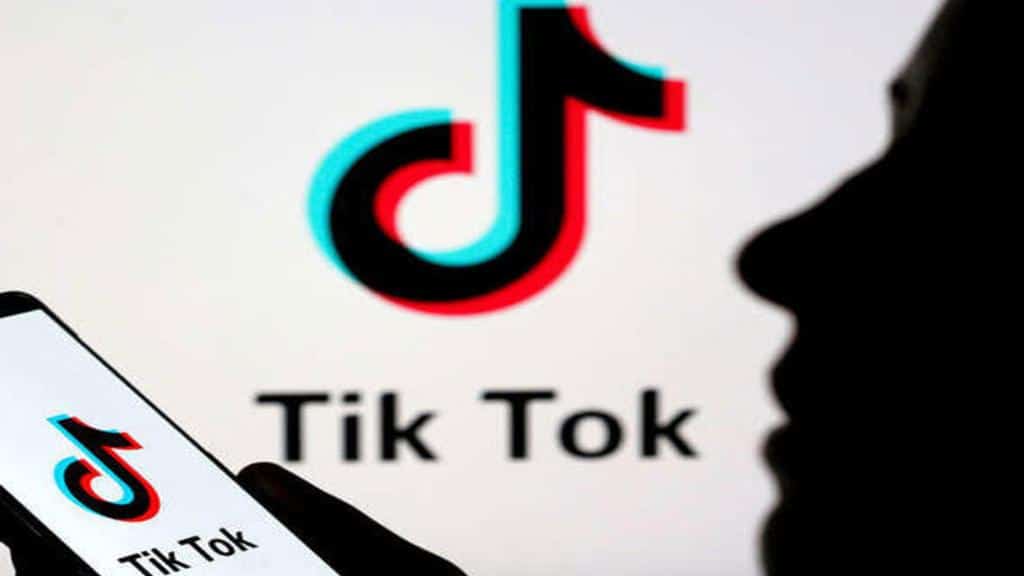 TikTok is experimenting with a new monthly subscription to eliminate video-sharing platform advertisements.
The BBC has learned that the Chinese company is testing the service in an English-speaking market outside the United States, but the company has declined to comment on where.
The tryout price for the subscription is $4.99 (£4.13).
Meta reportedly considers ad-free subscriptions for EU residents to comply with the bloc's advertising regulations.
TikTok displays personalized advertisements to all users over the age of 18 at this time.
TechCrunch, a news website, reported that the test is on a limited scale, and there is no assurance that a global subscription rollout will occur.
YouTube and X, formerly Twitter, and Tiktok are among the sites that already charge a monthly fee for fewer or no advertisements.

TikTok is experimenting with a new monthly subscription to eliminate video-sharing platform advertisements.
According to the Wall Street Journal, Meta owns Facebook and Instagram and plans to charge European users who opt out of receiving personalized advertisements on its platforms.
Meta reportedly informed EU regulators that users would be charged approximately €10 (£8.68) per month to use Instagram or Facebook without personalized advertisements on desktop and €13 (£11.28) per month on mobile.
A spokesperson for Meta told the BBC, "Meta believes in the value of free services supported by personalized advertisements." Nonetheless, we continue investigating potential solutions to ensure compliance with evolving regulatory requirements. No further information is available at this time."
In response to an EU ruling, the company announced in August that it intended to modify its terms and obtain users' consent before displaying advertisements based on their personal information.
In January, it was fined €390 million (£346 million) by the Irish Data Protection Commission.
The regulator stated that Facebook and Instagram could not "force consent" by requiring users to accept how their data is utilized or quit the platform.
SOURCE – (BBC)
Taylor Swift Watches Travis Kelce's Chiefs Take On The Jets At MetLife Stadium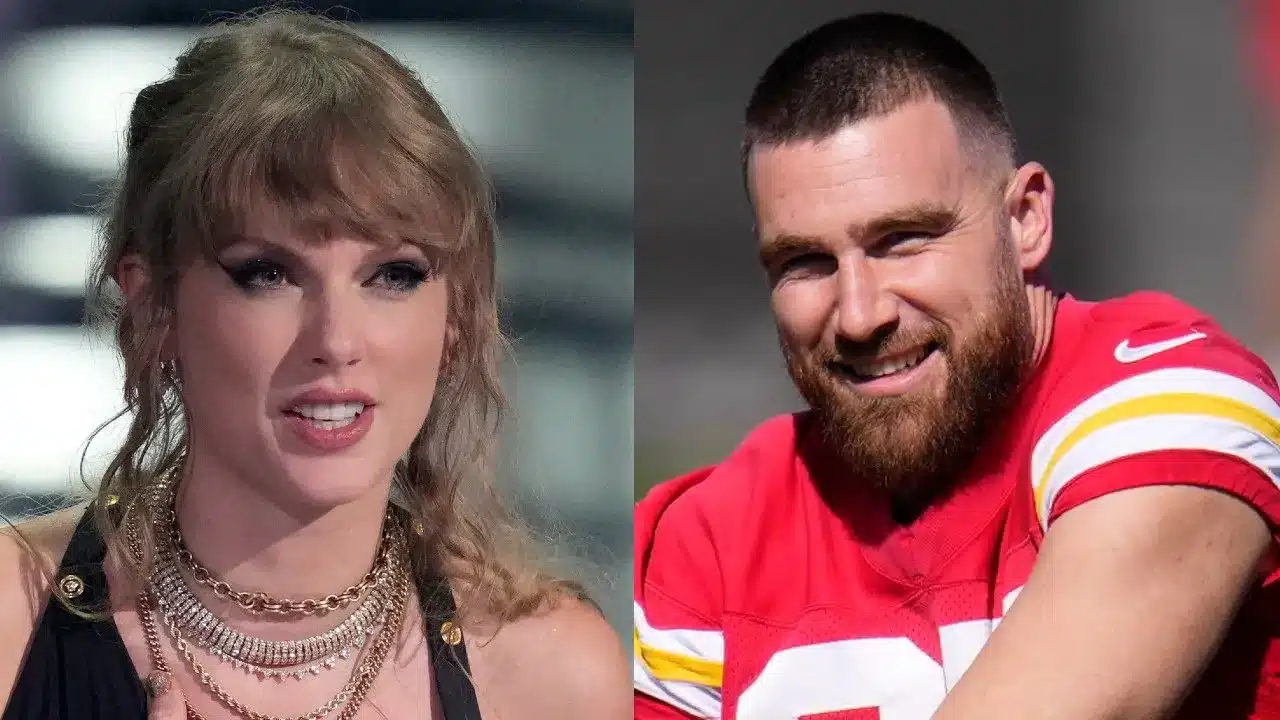 EAST RUTHERFORD, New Jersey — Taylor Swift could not pass up another opportunity to observe Travis Kelce play football.
The 12-time Grammy Award winner arrived at MetLife Stadium approximately forty minutes before Sunday night's kickoff to witness Travis and his Kansas City Chiefs defeat the New York Jets 23-20.
Swift, wearing blue jean shorts, a black long-sleeved top, and a leather jacket, entered the stadium's security area with actors Ryan Reynolds, Blake Lively, and Hugh Jackman, as captured by SNY. NBC's broadcast cut to Swift multiple times during the game, including a shot of the pop star with her arm around Donna Kelce, who was donning her son's No. 87 jersey.
Swift's appearance comes a week after she attended Arrowhead Stadium, dressed in red and white, to witness the Chiefs' 41-10 home victory over the Chicago Bears with Donna Kelce. Swift accepted the All-Pro tight end's invitation to observe the game and had to see more of Travis and the Chiefs in action.
Taylor Swift is on a break from her Eras Tour, which resumes on November 9 in Buenos Aires, Argentina. Travis acknowledges Swift's daring appearance at the Chiefs game but remains tight-lipped about their relationship. Twenty minutes before commencement, NBC aired a tour advertisement.

Taylor Swift could not pass up another opportunity to observe Travis Kelce play football.
Swift is familiar with MetLife Stadium, having performed three sold-out concerts there in May. Two of those performances were attended by Jets quarterback Aaron Rodgers, who returned to the team this past weekend after tearing his left Achilles tendon on the fourth play of his September 11 debut.
Rodgers attended a squad meeting on Saturday evening and was at the stadium to observe player warmups on Sunday evening.
Swift and Kelce have not disclosed details about their relationship. Kelce stated on his podcast "New Heights with Jason and Travis Kelce" earlier this week that Swift "looked amazing" at the contest.
Regarding her time spent in the suite, Kelce stated, "Everyone was speaking positively about her." "Moreover, the day proceeded flawlessly for Chiefs fans. Naturally, we plan everything, ladies and gentlemen."
Kelce invited Swift to that game after failing to present her a friendship bracelet during the Kansas City stop of her Eras Tour.
SOURCE – (AP)