Metaverse In Spotlight At MWC 3D Tech Fair Even As Doubts Arise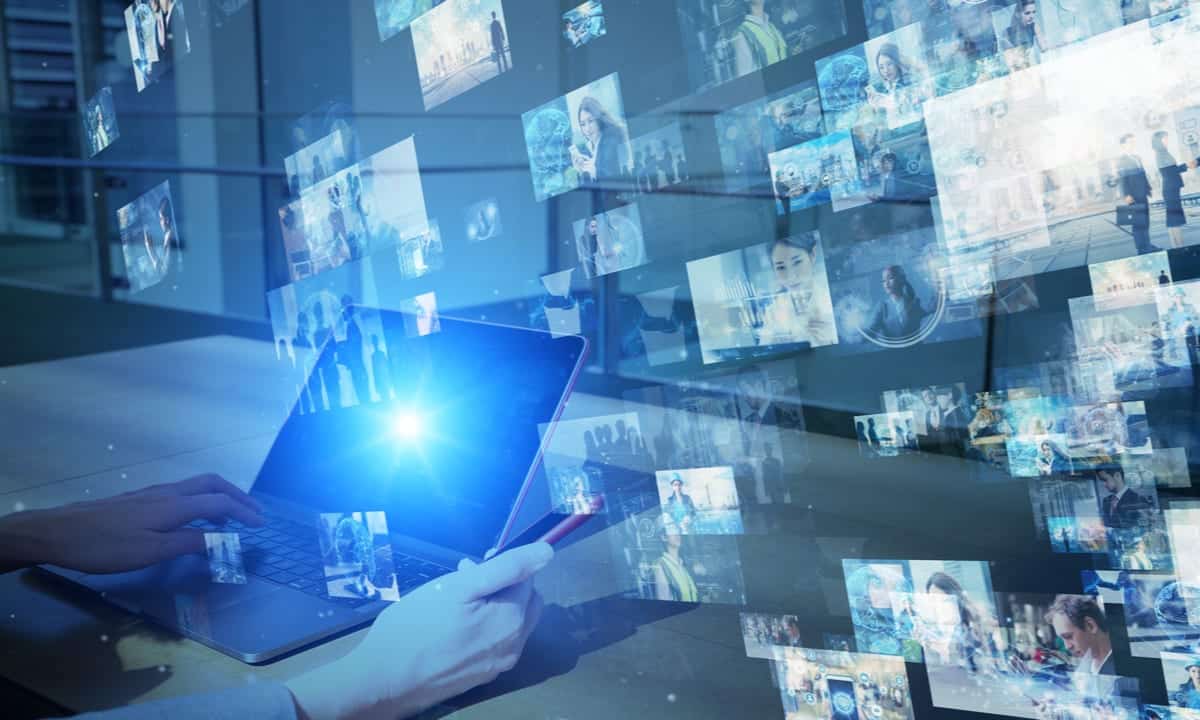 METAVERSE – air taxi, buckled my seat belt, and braced myself as the plane took off. Busan, South Korea's futuristic cityscape, faded away, and a digital avatar with a message appeared on the windshield.
As a wave of motion sickness hit me, I couldn't respond. When I put on the virtual reality goggles and sat in the seats that moved back and forth and side to side, it felt like I was flying and turning in the air. They also made me feel so sick that I had to close my eyes for the rest of the three-minute ride.
Then again, who doesn't?
The air taxi mockup by South Korean company SK Telecom was one of the most eye-catching demonstrations at MWC, or Mobile World Congress, the world's largest telecom industry trade show. At this week's expo in Barcelona, tech companies and wireless carriers demonstrated advances in connecting people and businesses online, increasingly in new virtual reality worlds dubbed the metaverse.
Visitor Mark Varahona felt woozy after trying the flight experience, but he is still considering purchasing a virtual reality headset required to enter any immersive digital universe.
"I was considering purchasing it before coming here. "And maybe I'll buy them now," he said. "They appear to be quite nice."
The metaverse exploded in popularity after Facebook founder Mark Zuckerberg declared it the next big thing for the internet in late 2021, renaming his social media empire and investing tens of billions of dollars in the concept.

The metaverse exploded in popularity.
He portrayed it as a 3D community where people can meet, work, and play, like trying on digital clothes, holding a virtual meeting, or taking an online trip.
However, as the initial excitement fades, concerns about the metaverse's viability have emerged. According to NPD Research, sales of virtual reality headsets in the United States fell 2% in December compared to the previous year. Reality Labs, which makes Meta Quest headsets, posted an operating loss of $13.7 billion in 2022.
Meta has stated that it intends to employ 10,000 engineers in Europe to work on the metaverse. "Our expansion in Europe was always a long-term one planned over several years," the company said when asked for an update. We will continue to support Europe."
The "metaverse has not vanished," according to Ben Wood, the principal analyst at CCS Insight. "However, there is much more skepticism about what role it will play, particularly in the consumer domain beyond the obvious areas like gaming."
The difficulty in defining the metaverse has added to the skepticism. According to Tuong Nguyen, a Gartner analyst specializing in emerging technologies, it is not the same as virtual reality or its cousin, augmented reality.
"So, in the same way, that computers are related to the Internet, AR and VR are very closely related to the metaverse," he explained. "Think of it as the evolution of the Internet, changing how we interact with the world."
So, how should the flight simulator of SK Telecom be defined?
"Technically, it's not metaverse, but kind of metaverse," Ken Wohn, a company manager, explained.

At French wireless company Orange's metaverse demonstration
Last year, South Korea's largest telecom provider collaborated with Joby Aviation of California to develop an electric air taxi service for the country.
According to Wohn, air taxis could one day operate autonomously, using high-speed 5G wireless connections.
At French wireless company Orange's metaverse demonstration, users were transported to a futuristic neon-hued technoscape with lightning bolts, giant robots, and a falcon carrying a green orb in its talons.
A dancing figure appeared, representing the movements of a real-life dancer wearing motion-capture gear. It was a stunning display, though it needed to be clarified what consumer purpose it served.
It demonstrates how new 5G networks will eliminate lag for metaverse users watching something far away, according to Miguel Angel Almonacid, Orange's network strategy director for Spain.
Analysts believe the metaverse is better suited to practical purposes in the workplace.
"We'll see traction first because the barriers aren't as high," Gartner's Nguyen predicted. A worker, for example, could use augmented reality glasses to access diagnostics or an instruction manual.
La Frontera, a Spanish startup, uses the metaverse to provide virtual meetings with "realistic avatars," according to Marta Ortiz, a business development executive who guided me through the company's metaverse.
We began our journey on a beach with boulders, palm trees, and a light blue sea. Her avatar appeared as a head and shoulders, with disembodied hands hovering before her chest. We entered a conference room with a boardroom table, where I picked up 3D objects like a toy ray gun and a bottle of Champagne with handheld controllers.

The virtual world could also be useful for displaying products too large to transport easily
Training for risky, repetitive, or highly detailed procedures, such as surgery, is another example of a metaverse application.
The beach vanished, replaced by a burning overturned tanker truck. A fire extinguisher was suspended in midair. Ortiz instructed me to grab it with my virtual hand and spray it at the dying flames.
The virtual world could also be useful for displaying products too large to transport easily, such as private jets.
They may also be too small for humans.
The setting changed to a science-fiction setting, with crimson walls rising around us to represent the inside of a blood vessel. Blood cells in the shape of doughnuts floated by, followed by spiky orbs. The blood vessel's wall collapsed, revealing pulsing white streaks on a blue background representing neurons in the brain.
La Frontera collaborates with pharmaceutical companies to "demonstrate how a drug works in the body at a cellular level," according to Ortiz. It was a medicine used to treat multiple sclerosis, which attacks brain neurons.
SOURCE – (AP)
Sony Is Once Again Facing A Potential Security Breach, This Time By A Ransomware Group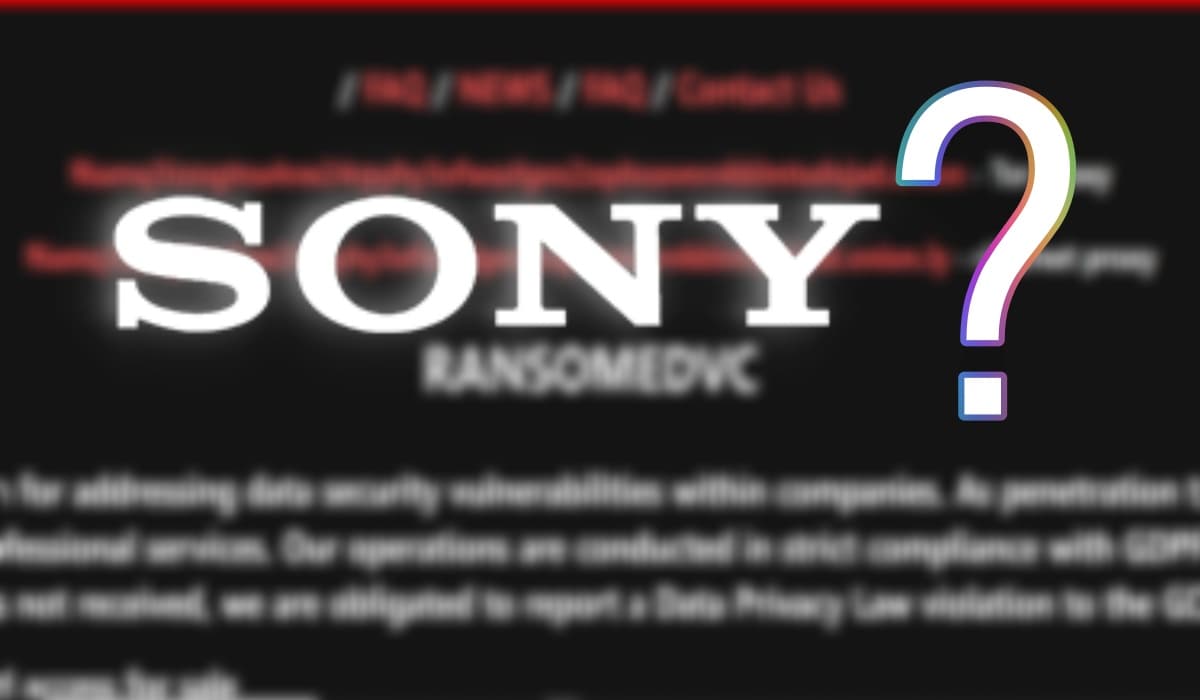 Once more, Sony faces the possibility of a security breach, this time from a ransomware group alleging to have compromised PlayStation systems. On Sunday, the group LAPSUS$ proclaimed the alleged hack on their dark website. This could have significant implications for PlayStation users, although details remain scant.
According to the ransomware group, they have compromised all Sony systems and seized valuable information, including game source code and firmware. As "proof," they have provided screen captures of what appears to be an internal login page, PowerPoint presentation, and file directory.
However, according to cybersecurity specialists, this information could be more convincing. Cyber Security Connect stated, "None of it appears to be particularly compelling information." They suspect that LAPSUS$ may have exaggerated the scope of their breach.
Based on the limited data available, it is extremely difficult to determine the scope or integrity of the hackers' claims. PlayStation's online services do not appear to have been impacted so far, with no word if user data is at risk.

Sony Is Once Again Facing A Potential Security Breach, This Time By A Ransomware Group.
Not for the first time have Sony's systems been targeted. In 2011, the PlayStation Network was compromised, exposing the personal information of 77 million users. Sony ultimately locked down PSN for nearly a month to improve security.
In 2014, North Korea launched a devastating cyberattack against Sony Pictures in retaliation for the film The Interview. The release of terabytes of sensitive data, including scripts for upcoming films and employees' personal and medical information. Time will tell if Sony can once again recover its systems from a significant cyberattack. However, PlayStation users may need to prepare for potential consequences.
If LAPSUS$'s claims are accurate, this breach could have comparable repercussions. There is a possibility that sensitive source code and intellectual property could be compromised. There is also the possibility of significant PlayStation Network service disruptions. As with any hack, we recommend that users alter any passwords used on any PlayStation service to avoid problems with other online accounts.
CGMagazine has sought out Sony for comment, but at the time of publication, the company has neither confirmed nor denied the breach's scope; we will update the article if the situation changes.
SOURCE – (cgmagonline)
Amazon Is Investing Up To $4 Billion In AI Startup Anthropic In Growing Tech Battle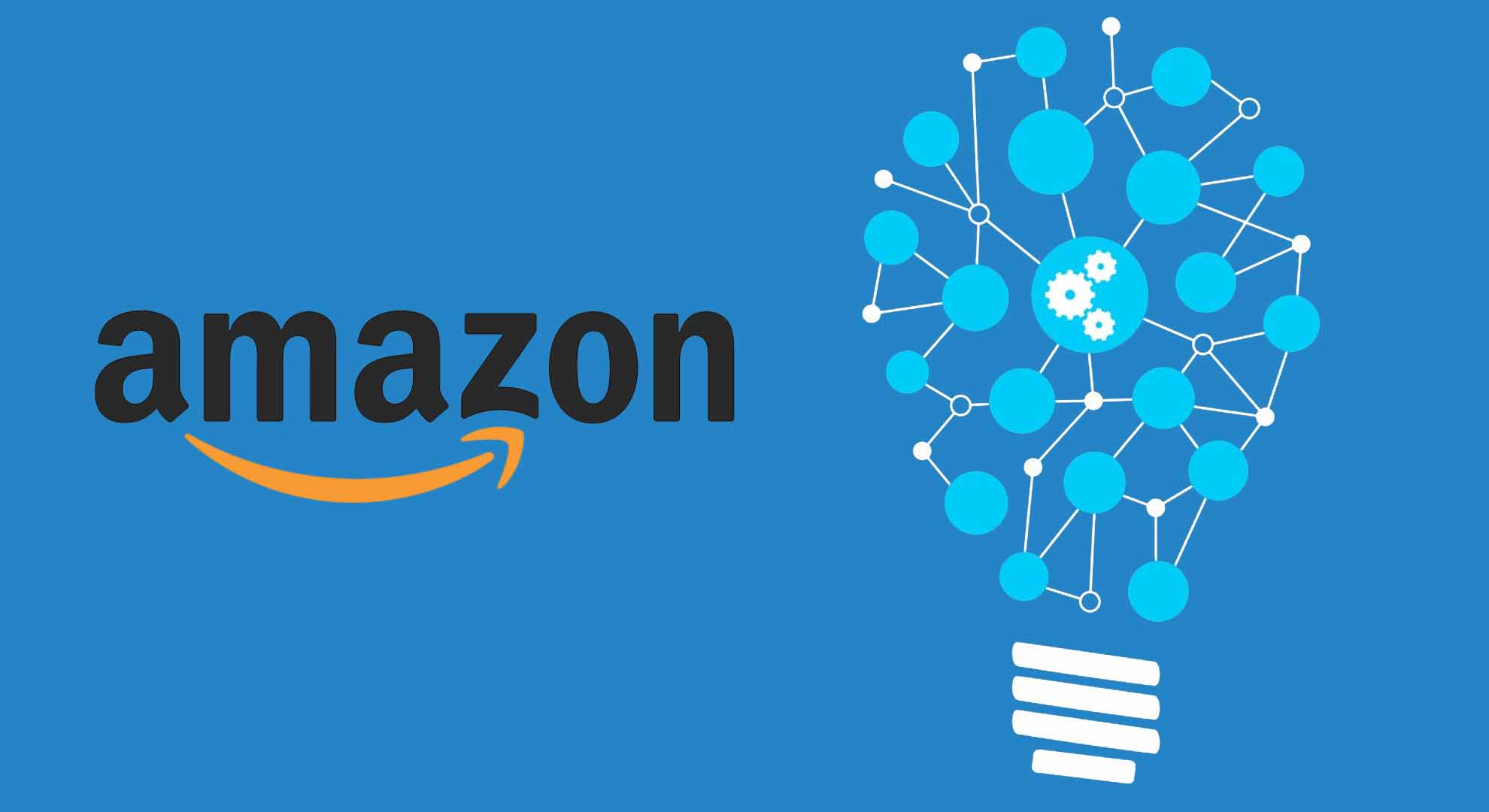 Amazon is investing up to $4 billion in artificial intelligence startup Anthropic and acquiring a minority stake in the company, the two companies announced on Monday.
The investment underscores how Big Tech companies are pouring money into AI as they race to capitalize on the opportunities that the latest iteration of the technology is set to fuel.
According to Amazon and Anthropic, the agreement is part of a larger collaboration to develop so-called foundation models, which are the basis for the generative AI systems that have garnered worldwide attention.
Foundation models, also known as large language models, are trained on vast online information pools, such as blog posts, digital books, scientific articles, and pop songs, to generate text, images, and videos that resemble human labor.

Amazon Is Investing Up To $4 Billion In AI Startup Anthropic In Growing Tech Battle.
Under the terms of the agreement, Anthropic will use Amazon as its primary cloud computing service and train and deploy its generative AI systems using Amazon's custom processors.
Anthropic, based in San Francisco, was founded by former employees of OpenAI, the creator of the ChatGPT AI chatbot that made a global impact with its ability to generate responses that resembled human responses.
Anthropic has released Claude, its own ChatGPT competitor. The most recent version, available in the United States and the United Kingdom, can "sophisticated dialogue, creative content generation, complex reasoning, and detailed instruction," according to the company.
Amazon is racing to catch up to competitors such as Microsoft, which invested $1 billion in OpenAI in 2019 and another multibillion-dollar investment at the beginning of the year.
Amazon has been releasing new services to keep up with the AI arms race, such as an update to its popular assistant Alexa that enables users to have more human-like conversations and AI-generated summaries of consumer product reviews.
SOURCE – (AP)
Photo Giant Getty Took A Leading AI Image-Maker To Court. Now It's Also Embracing The Technology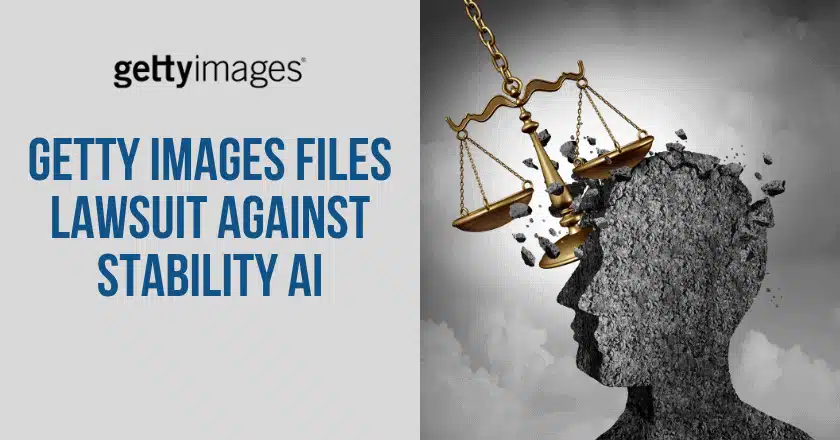 Anyone seeking a gorgeous photograph of a desert landscape will find various options in the Getty Images stock photography collection.
But suppose you're searching for a wide-angle image of a "hot pink plastic saguaro cactus with large, protruding arms, surrounded by sand, in a landscape at dawn." According to Getty Images, you can now request that its AI-powered image generator create one on the spot.
The Seattle-based company employs a two-pronged strategy to address the threat and opportunity of artificial intelligence to its business. First, it filed a lawsuit against a prominent provider of AI-generated images earlier this year for what it claimed was a "stunning" violation of Getty's image collection.
But on Monday, it joined the small but expanding market of AI image creators with a new service that enables its customers to create novel images trained on Getty's vast library of human-made photographs.
According to Getty Images CEO Craig Peters, the distinction is that this new service is "commercially viable" for business clients and "wasn't trained on the open internet with stolen imagery."
He compared this to some pioneers in AI-generated imagery, such as OpenAI's DALL-E, Midjourney, and Stability AI, the creator of Stable Diffusion.
"We have issues with those services, how they were built, what they were built upon, how they respect creator rights or not, and how they actually feed into deepfakes and other things like that," Peters said in an interview.

Anyone seeking a gorgeous photograph of a desert landscape will find various options in the Getty Images stock photography collection.
In a lawsuit filed early this year in a Delaware federal court, Getty alleged that London-based Stability AI copied without permission more than 12 million photographs from its collection, along with captions and metadata, "as part of its efforts to build a competing business."
Getty asserted in its lawsuit that it is entitled to damages of up to $150,000 per infringed work, which could reach $1.8 trillion. Stability seeks dismissal or transfer of the case but has not formally responded to the underlying allegations. Similar to the situation in the United Kingdom, a court conflict is still brewing.
Peters stated that the new service, dubbed Generative AI by Getty Images, resulted from a long-standing partnership with California-based tech company and chipmaker Nvidia, which predated the legal challenges against Stability AI. It is based on Edify, an AI model created by Picasso, a division of Nvidia's generative AI division.
It promises "full indemnification for commercial use" and is intended to eliminate the intellectual property risks that have made businesses hesitant to use generative AI tools.
Getty contributors will also be compensated for having their images included in the training set, which will be incorporated into their royalty obligations so that the company is "actually sharing the revenue with them over time rather than paying a one-time fee or not paying that," according to Peters.

Anyone seeking a gorgeous photograph of a desert landscape will find various options in the Getty Images stock photography collection.
Getty will compete with rivals such as Shutterstock, which has partnered with OpenAI's DALL-E, and software company Adobe, which has developed its own AI image-generator Firefly, for brands seeking marketing materials and other creative imagery. It is unlikely to appeal to those seeking photojournalism or editorial content, where Getty competes with news organizations such as The Associated Press.
Peters stated that the new model cannot produce politically damaging "deepfake" images because it automatically blocks requests containing images of recognizable persons and brands. As an illustration, he entered "President Joe Biden on a surfboard" as a demonstration to an AP reporter, but the tool rejected the request.
"The positive news about this generative engine is that it cannot cause the Pentagon to be attacked. "It cannot generate the pope wearing Balenciaga," he said, referring to a widely shared fake image of Pope Francis wearing a fashionable puffer jacket generated by artificial intelligence.
Peters added that AI-generated content will not be added to Getty Images' content libraries, reserved for "real people in real places doing real things."
SOURCE – (AP)