Netflix's Password-Sharing Crackdown Reels In Subscribers As It Raises Prices For Its Premium Plan
SAN FRANCISCO—— Netflix revealed on Wednesday that it has gained more midsummer subscribers than anticipated by industry analysts. This suggests that the video streaming service's efforts to restrict password sharing successfully convert previous freeloaders into paying customers.
Netflix also announced that to generate even more revenue, the cost of its most expensive streaming service in the United States would increase by $2 to $23 per month or 10% and that its cheapest, ad-free streaming plan would cost $12 or another $2 increase. The $15.50 monthly price for the most popular streaming option on Netflix in the United States and the $7 monthly plan with intermittent commercials will both remain unchanged.
Additionally, pricing increased for subscribers in the United Kingdom and France.
From July to September of last year, the organization acquired an additional 8.8 million subscribers globally, more than three times the number acquired at the same time in the previous year. During that period, Netflix struggled to regain customers after experiencing a decline in the first half of last year. As a result, Netflix now has approximately 247 million subscribers globally, which is significantly more than the 243.8 million predicted by analysts surveyed by FactSet Research.
Additionally, Netflix's financial performance exceeded analysts' estimates, determining investor anticipation. In addition to revenue increasing 8% to $8.54 billion, the Los Gatos, California-based firm earned $1.68 billion, or $3.73 per share, a 20% increase from last year.

Netflix's Password-Sharing Crackdown Reels In Subscribers As It Raises Prices For Its Premium Plan.
In extended trading, the company's stock price increased by over 12 percent following the release of its most recent quarterly results. As accumulating evidence that its video streaming service is outperforming the majority in a crowded field of competitors that are challenging the financial limits of many households, Netflix shares have increased by about 30% so far this year.
Already surpassing the 8.9 million subscribers it gained for the previous year, Netflix has amassed over 16 million subscribers through the initial nine months of this year. However, this figure remains a small portion of the over 36 million additional subscribers that Netflix acquired in 2020 when the service capitalized on the pandemic as a lucrative opportunity to entertain individuals confined to their homes.
Despite progress in gaining subscribers this year, there has been labor unrest in the entertainment industry, partially fueled by writers' and actors' grievances regarding inequitable compensation offered by video streaming platforms like Netflix. By utilizing a backlog of completed U.S. television series and films, as well as productions produced in international markets unaffected by the labor disputes, the organization has managed to endure the writers' strike that was recently resolved and the subsequent strike by actors.
Netflix estimates spending around $17 billion on television series and films in the coming year, ostensibly to restore its library of original content once everyone returns to work.

Netflix's Password-Sharing Crackdown Reels In Subscribers As It Raises Prices For Its Premium Plan.
As a result of Netflix's decision to discontinue the practice of granting subscribers the ability to disclose their account passwords to individuals outside their residences, a greater number of viewers who had previously accessed the video service without charge have registered for their accounts. Additionally, the enforcement has benefited Netflix by permitting current subscribers to charge higher monthly fees for using their accounts by individuals residing outside their households.
Netflix co-CEO Greg Peters responded, "We are extremely pleased with how things have been going," in response to a question regarding the password-sharing enforcement during a video conference call on Wednesday. He forecasted that the crackdown would result in additional subscriber gains for at least several more quarters as Netflix confronts an increasing number of "borrower households" regarding unauthorized viewing of the service's content.
The evident triumph of the assault on password sharing may enable the administration to allocate resources towards alternative revenue-generating strategies, such as introducing an advertising-supported low-priced option a year ago.
The decision by them to allow commercials on its service has yet to be a significant success. However, Uday Cheruvu, an analyst at Harding Loevner, believes that this will change as advertisers realize that the personal information the company has gleaned from viewers' entertainment preferences can be used to target commercials at consumers most likely to purchase their products, just as Google and Facebook have been doing for years. During the video conference call, Peters stated that Netflix is already collaborating with its advertising partner, Microsoft, to more precisely target its commercials.
"I believe Netflix's advertising potential is undervalued," stated Cheruvu. "The level of audience engagement with the video advertisements on that platform may be several times greater than that of a social media platform."
In a letter to shareholders, Netflix stated that approximately 30% of its new subscribers are selecting the $7 plan with advertisements, a trend that is likely to increase advertiser spending. The increased cost of Netflix's premium plans may discourage some users from switching to the ad-supported alternative.
"The era of'streamflation' has arrived, and consumers can anticipate price increases, limits on password sharing, and ad-supported options," said Scott Purdy, U.S. media leader for KPMG.
SOURCE – (AP)
Spotify CFO Is One Of Thousands To Leave The Company — After He Moves To Sell $9 Million In Shares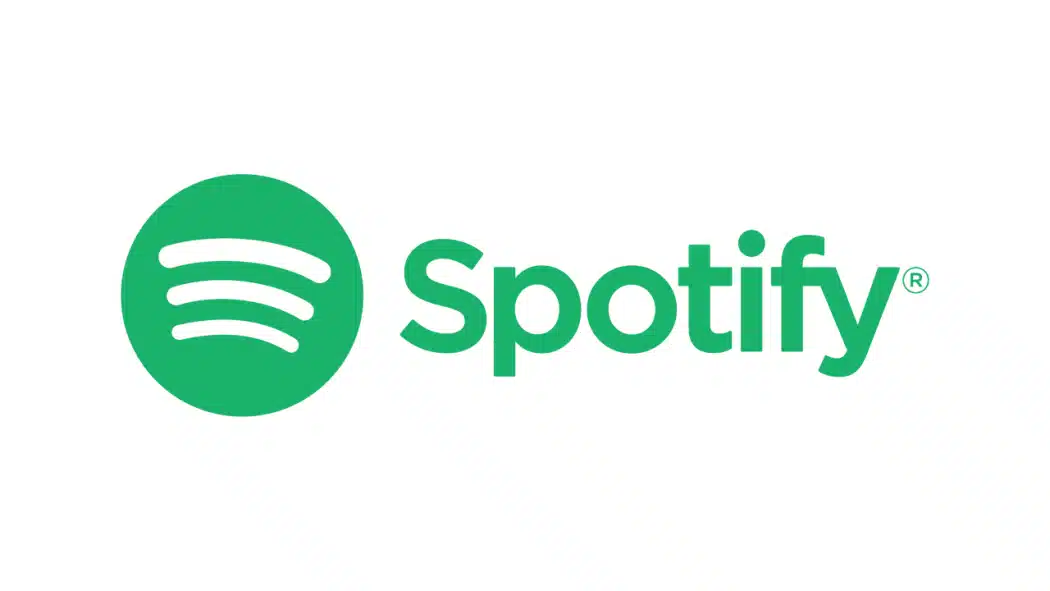 NEW YORK – According to Spotify, its chief financial officer will retire next year, just days after the music streaming giant announced its third round of layoffs for 2023.
CEO Daniel Ek said in a statement announcing CFO Paul Vogel's departure that the two had "come to the conclusion that Spotify is entering a new phase and needs a CFO with a different mix of experiences."
Spotify said this week that it would be laying off 17% of its global personnel to cut expenses and become profitable. A representative acknowledged that approximately 1,500 individuals will lose their employment.
Their stock increased by nearly 8% after the layoffs were revealed on Monday. According to securities records, Vogel sold more than $9.3 million in shares on Tuesday.

Spotify CFO Is One Of Thousands To Leave The Company — After He Moves To Sell $9 Million In Shares
According to The Guardian, two additional top executives received over $1.6 million in stock options.
Vogel is leaving Spotify on March 31st. According to a blog post, Ben Kung, presently vice president of finance planning and analysis, will "take on expanded responsibilities" in the interim while Spotify seeks a replacement externally.
Stockholm-based For the nine months ending September, The company reported a net loss of 462 million euros (about $500 million). The corporation declared in January that it was laying off 6% of its workforce. In June, it eliminated another 2% of its workforce, or around 200 people, primarily in its podcast section.

Spotify CFO Is One Of Thousands To Leave The Company — After He Moves To Sell $9 Million In Shares
The company is a popular music streaming service that offers a vast library of songs, podcasts, and playlists for users to access on-demand. With a user-friendly interface, Spotify allows subscribers to create personalized playlists, discover new music based on their listening habits, and explore a wide range of genres.
The platform is available on various devices and offers both free and premium subscription options, allowing users to enjoy ad-supported or ad-free listening experiences.
SOURCE – (AP)
McDonalds Burger Empire Set For Unprecedented Growth Over The Next 4 Years With 10,000 New Stores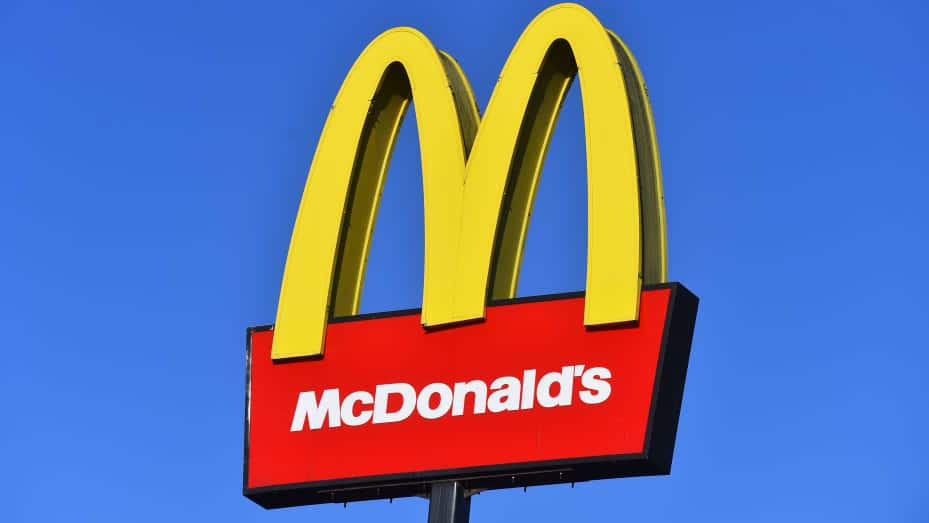 McDonald's aims to open roughly 10,000 outlets over the next four years, an unprecedented expansion rate even for the world's largest burger business.
In an investor report on Wednesday, the Chicago burger behemoth expects to have 50,000 outlets open globally by the end of 2027. McDonalds had 40,275 locations at the beginning of this year.
It intends to open 900 new stores in the United States and 1,900 in some of its more important international markets, including Canada, Germany, the United Kingdom, and Australia. The company intends to have an additional 7,000 outlets in other international markets, with more than half of those in China.
Manu Steijaert, McDonald's chief customer officer, stated that it took the corporation 33 years to open its first 10,000 outlets and 18 years to develop from 30,000 to 40,000. However, the corporation feels its footprint needs to be improved to meet demand, particularly in faster-growing parts of the United States.

McDonald's Burger Empire Set For Unprecedented Growth Over The Next 4 Years With 10,000 New Stores
The company also stated that the increasing development of delivery demand necessitates bringing restaurant locations closer to clients to provide speedier delivery times. In 2017, McDonald's delivery generated $1 billion in global sales, which has since increased to more than $16 billion.
"No matter how the customer chooses to order, out ability to serve them relies on our locations," he stated.
McDonald's stock was unchanged on Wednesday.
The company also announced a relationship with Google Cloud on Wednesday, claiming that it will help expedite automated services and minimize complexity for its staff.

McDonald's Burger Empire Set For Unprecedented Growth Over The Next 4 Years With 10,000 New Stores
McDonald's same-store sales increased over 9% globally in the third quarter despite a modest drop in traffic in the United States.
The corporation is focused on basic menu items such as Quarter Pounders and fries, which account for 65% of systemwide sales, according to McDonalds.
Burgers with softer, freshly toasted buns, meltier cheese, and more Big Mac sauce will be available in the United States by the end of 2024 and in most other markets by the end of 2025. McDonald's claims that chicken sales are now on a level with beef and that the McCrispy sandwich will be available in nearly all worldwide markets by 2025.

McDonalds Burger Empire Set For Unprecedented Growth Over The Next 4 Years With 10,000 New Stores
McDonalds is a global fast food restaurant chain known for its hamburgers, cheeseburgers, and french fries. The company was founded in 1940 and has since grown to become one of the largest and most recognizable fast food brands in the world.
With a widespread presence in over 100 countries, McDonalds offers a diverse menu that includes items such as chicken sandwiches, salads, and breakfast options.
he company is also known for its iconic golden arches logo and its commitment to providing quick and convenient service to its customers.
SOURCE – (AP)
Woman Who Assaulted Chipotle Worker Sentenced To Fast Food Job For Two Months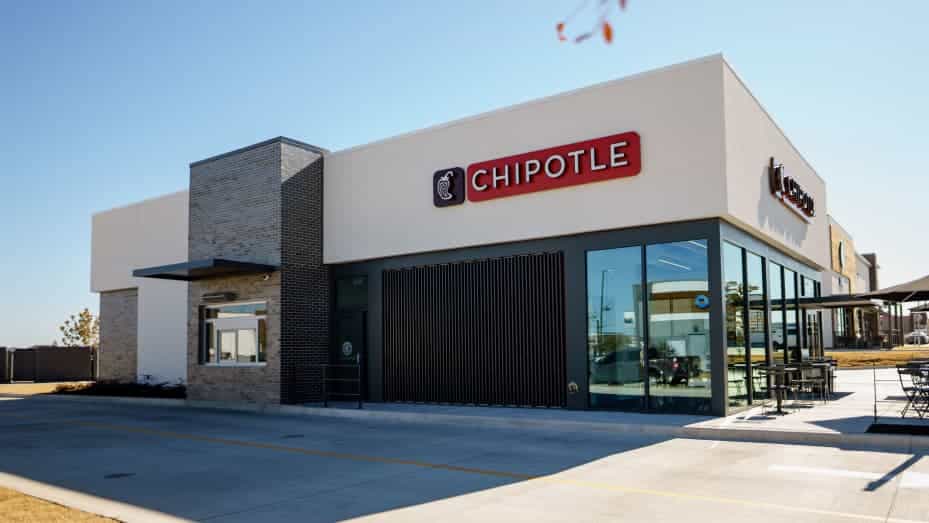 An Ohio woman who was convicted of assault after tossing a burrito bowl at a Chipotle employee was offered an unusual method to shorten her sentence.
Rosemary Hayne, 39, has been ordered by a judge to work in a fast-food restaurant for two months.
In a viral video, Hayne can be seen yelling at a Chipotle employee before throwing her meal in his face.
She was first sentenced to pay a fine and serve 180 days in jail, with 90 days suspended.
But then the judge had another thought.
"You didn't get your burrito bowl the way you like it, and this is how you respond?" Judge Timothy Gilligan in Parma, Ohio sentenced Hayne.

Woman Who Assaulted Chipotle Worker Sentenced To Fast Food Job For Two Months
"This isn't the 'Real Housewives of Parma.'" "This is not acceptable behavior," he declared, according to local Fox affiliate WJW.
Mr Gilligan told Hayne she could avoid 60 days in jail if she agreed to work at least 20 hours per week for two months at a fast-food business.
Hayne agreed.
On September 5, a bystander recorded the incident and posted it to Reddit, where it quickly went viral.
In court, Hayne apologized and attempted to explain why she screamed at the Chipotle employee, Emily Russell, 26.
"If I showed you how my food looked and how my food looked a week later from that same restaurant, it's disgusting looking," Hayne said in an interview with WJW.
"I bet you won't be happy with the food you'll get in jail," Mr Gilligan said.
Emily Russell said in court that the incident had traumatized her and that she had since quit her work at Chipotle.

Woman Who Assaulted Chipotle Worker Sentenced To Fast Food Job For Two Months
She told the Washington Post that she was intervening to defend a 17-year-old employee being shouted at by Hayne. She complained that the dish was too hot and burned her face.
"I was so embarrassed and in shock," she admitted to the publication. "I couldn't believe my customers had to witness that."
As of Tuesday morning, a GoFundMe effort for Ms Russell had raised $7,200 (£5,700).
Chipotle is a popular fast-casual restaurant chain known for its Mexican-inspired menu and customizable options.

Woman Who Assaulted Chipotle Worker Sentenced To Fast Food Job For Two Months
The restaurant offers a variety of burritos, bowls, tacos, and salads, allowing customers to choose from different proteins, toppings, and salsas.
Chipotle is also recognized for its commitment to using high-quality, sustainably sourced ingredients. With over 2,800 locations across the United States, Canada, and Europe, Chipotle has established a strong presence in the fast-food industry.
SOURCE – (BBC)