Final 4 NFL Teams All Have Offensive-Minded Head Coaches
SANTA CLARA, Calif. – Chris Foerster had been an NFL assistant for nearly two decades when he first met Kyle Shanahan, long before he became one of the league's most accomplished play-callers.
Shanahan was in his third year as an NFL offensive coordinator when Foerster joined head coach Mike Shanahan's staff in Washington as offensive line coach in 2010. He was immediately impressed by Shanahan's knowledge, creativity, and teaching ability.
That has only grown over their four years together in Washington and the last four in San Francisco, where Foerster has worked as an assistant on Shanahan's staff.
"I've been amazed since working with him, and I won't stop," Foerster said. "It's just how he does it and his understanding of what he's doing."

Productive Offenses Without Elite Quarterback Play
Shanahan's success in San Francisco overseeing productive offenses without elite quarterback play is one of the reasons why so many teams look for the next trendy, play-calling offensive coach to take over their teams every January.
All four conference championship game head coaches have an offensive background, with Andy Reid of Kansas City and Zac Taylor of Cincinnati calling plays like Shanahan, while Philadelphia's Nick Sirianni delegated that duty during his first season.
"Plays are just played," said Shanahan. "It's how you connect them, how you hide them, how you do things around them, and how you coach them."
Shanahan and Reid are two of the best at it, and their coaching styles have had a big impact on modern offenses. Almost half of the NFL teams run offenses that were inspired by their ideas.
Shanahan's offense is built around the running game, with his dedication leading to opportunities with play-action passes downfield.

The Niners Disguise Their Intentions
"He's not just copying other people's plays," said 49ers defensive coordinator DeMeco Ryans. "He has that very creative mind, and he's always putting his players in position to make plays. That is what distinguishes him from the other coordinators in the league."
The Niners disguise their intentions with frequent motion and different formations, and Shanahan has designed a nearly position-less offense that allows him to move playmakers like Christian McCaffrey, Deebo Samuel, George Kittle, and fullback Kyle Juszczyk all over the field to create mismatches.
"He pays attention to every detail," said 49ers rookie quarterback Brock Purdy. "Every day, he's the one installing the plays, which is pretty cool to have your head ball coach teach you what you're running."
Shanahan has updated his father's offense when Denver went to the Super Bowl twice in the 1990s.

Big Plays In-Store This Season
He has amassed a comprehensive knowledge of his system, allowing him to adapt plays from his past to his current team.
According to Foerster, Shanahan also has the uncanny ability to see how a defense is playing the Niners during a game and pull out a play they didn't even practice that week.
This has already resulted in several big plays this season.
"He's just looking for that dagger," Foerster explained. "Where is that play that I believe will put them over the top on this one?"
Reid takes a different approach, relying much more on the passing game in his career with an offense that peaked when Patrick Mahomes took over as quarterback in Kansas City.
Reid also enjoys using gadget plays, whether it's a 1949 Rose Bowl nfl play he used against s in the Super Bowl three years ago or the "ring-around-the-Rosie" Snow Globe play against the Raiders in Week 18.

Not All Head Coaches Call The Plays
"You want to have fun, but you also want to score," Reid explained. "It's not fun not to be doing that."
Since Mahomes took over in 2018, the Chiefs have averaged a league-best 30.1 points per game, 3.6 more than No. 2 Tampa Bay and a larger gap between the Buccaneers and the 16th-place team.
"With Coach Reid, he can get anyone (open)," tight end Travis Kelce nfl explained. "He can get my dad open if he was out there. So I've been extremely fortunate to be under his direction, programmed the way he is because I genuinely believe he does it correctly."
Not all head coaches still alive in the playoffs call the plays, with Sirianni delegating those duties to coordinator Shane Steichen during his first year in Philadelphia in 2021.
Instead of constantly looking at his play sheet for the next play to call, Sirianni said this has allowed him to better manage the game and deal with defensive coordinator Jonathan Gannon and special teams coordinator Michael Clay.
"My head coach's job is to manage the game. "I understand that everyone does it a little differently, and what works best for us is that I do it this way," he said. "We like the way things are going. We're always trying to improve it, but I've got great coaches I can rely on, and Shane is doing an excellent job calling it."
SOURCE – (AP)
Brisbane Mayor Quits 2032 Olympic Organizing Committee, Condemns Stadium Costs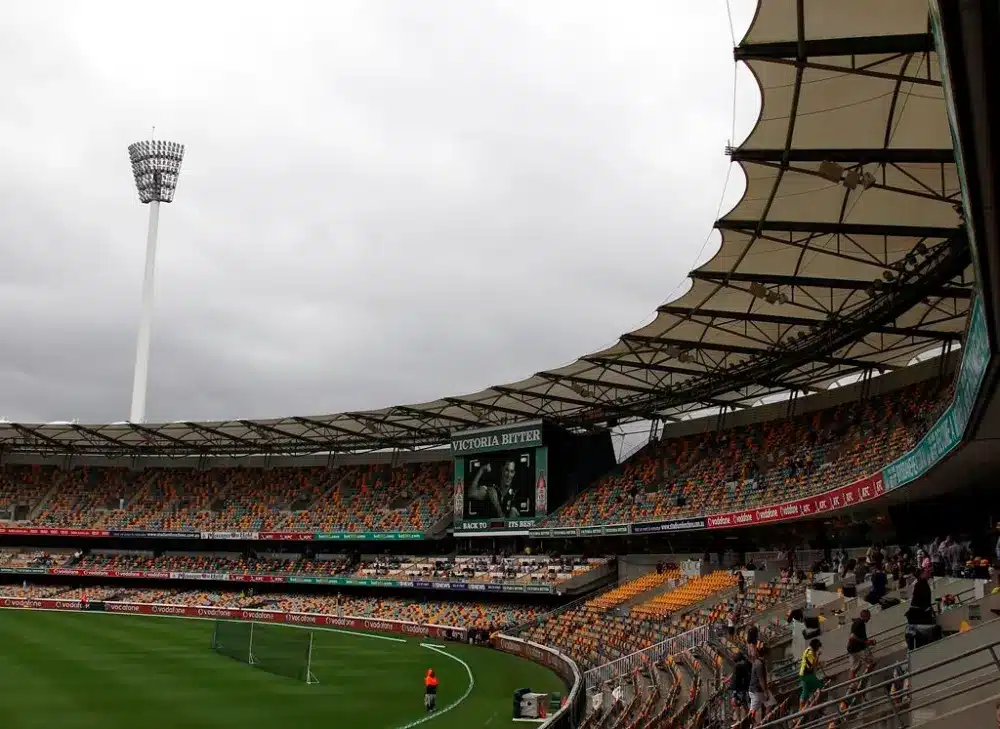 Brisbane Lord Mayor Adrian Schrinner has resigned from the inter-governmental group planning the 2032 Brisbane Olympic Games, describing it as a "pointless talkfest" and a "dysfunctional farce."
It is the first substantial divide for the organizers, whom the International Olympic Committee chose to host the 2032 Summer Olympics in 2021.
The so-called Leaders' Forum, which includes officials from all three levels of government and various organizations, is intended to deliver the Olympics while leaving a legacy for Queensland. Its mandate is to collaborate with Premier Annastacia Palaszczuk's Queensland state government to "progress the significant venues, villages, and transportation infrastructure" for the Games.
However, Schrinner claimed that the committee was meant to "place key stakeholders while the state government made all the real decisions behind closed doors."

Brisbane Mayor Quits 2032 Olympic Organizing Committee, Condemns Stadium Costs
"The truth is that we've always wanted to be team players. On Sunday, Schrinner stated, "The state government wanted to play politics."
He advocated for creating an independent authority, similar to the one that oversaw preparations for the Sydney Olympics in 2000 and the London Olympics in 2012, to bring planning "back on track."
"We don't need overpriced stadiums, we need better transport," Schrinner said. "This week it became very apparent that the Intergovernmental Leaders' Forum is a dysfunctional farce."
According to Schrinner, sports have become "more about overpriced stadiums."
A $2.7 billion US makeover of the existing Gabba stadium in inner-city Brisbane, which would be dismantled and rebuilt, is intended to be the centerpiece of an Olympics with sites around southeast Queensland. However, Schrinner suggested that alternative options be investigated.
He was particularly critical of the state government's proposals for Brisbane City Council to contribute $91 million to upgrade another local stadium, the RNA Showgrounds, to host cricket and Australian Rules football while the Gabba is redeveloped.

Brisbane Mayor Quits 2032 Olympic Organizing Committee, Condemns Stadium Costs
A 20,000-person stadium will be built within the showgrounds for the next five years to house the Brisbane Lions AFL teams and the Brisbane Heat cricket club. Schrinner resigned in response to the state government's request for a financial commitment from the city for a temporary cricket and AFL site.
"The state government's game playing is jeopardizing the games and they are quickly losing the support of the people of Queensland," Schrinner said in a statement. "It's clear that the games have become more about overpriced stadiums rather than the promise of vital transport solutions."
Queensland Sports Minister Stirling Hinchliffe expressed surprise at Schrinner's decision to resign. If he chooses to return, a place will be reserved for him.
Queensland will have council elections in March of next year. Schrinner's conservative Liberal National Party alliance and the opposition Australian Labor Party had previously backed the Gabba renovation.

Brisbane Mayor Quits 2032 Olympic Organizing Committee, Condemns Stadium Costs
The Greens' candidate for mayor of Brisbane, Jonathan Sriranganathan, has stated that if elected, his party would oppose the demolition and rebuilding of the Gabba. He called it a "deplorable waste of money" and a "bad deal for our city."
SOURCE – (CBC)
Buffalo Bills Linebacker Von Miller Turns Himself In After He Was Accused Of Assaulting A Pregnant Woman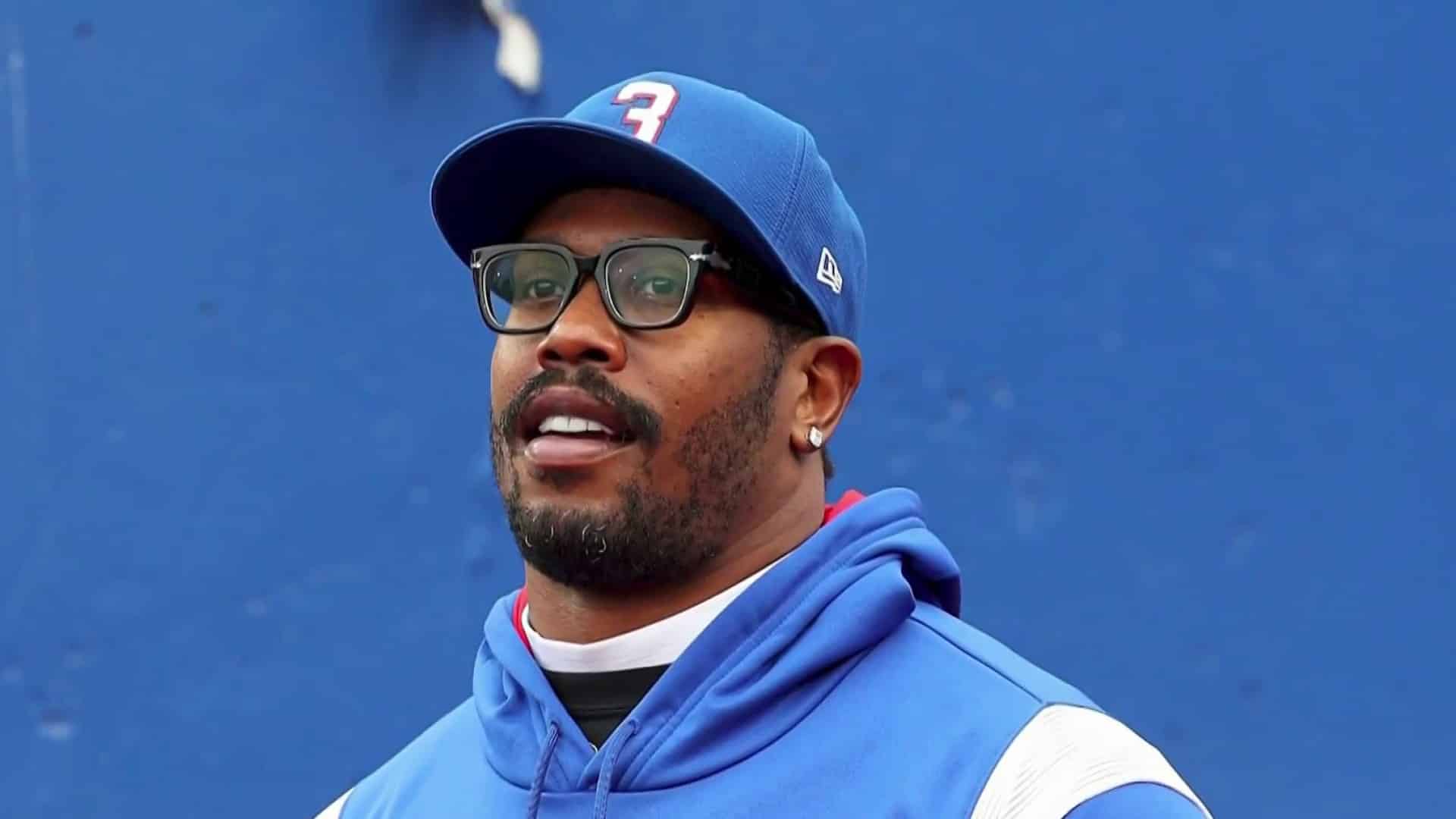 Von Miller, a Buffalo Bills linebacker accused of abusing a pregnant lady, handed himself in Thursday after an arrest warrant was issued for him, according to Dallas police.
Miller, 34, surrendered to the Glenn Heights Police Department Thursday afternoon, hours after the warrant was issued, according to Dallas police.
Von was escorted to the DeSoto Police Department jail and quickly posted $5,000 bond before being released, according to Glenn Heights Police Chief Nick Bristow, according to CNN affiliate WFAA.
Dallas police responded to a "major disturbance call" around 11 a.m. on Wednesday, according to the police department. According to police, a preliminary investigation showed that Miller and the victim had a verbal altercation and that Miller reportedly assaulted her.

Buffalo Bills Linebacker Von Miller Turns Himself In After He Was Accused Of Assaulting A Pregnant Woman
According to authorities, Von fled the scene before officers arrived, and the woman was treated for minor injuries but not hospitalized.
"This morning, we were made aware of an incident involving Von Miller," the Bills stated in a statement. "We are in the process of gathering more information and will have no further comment at this point."
CNN has reached out to Miller for comment.
When reached by CNN, an NFL spokeswoman stated that the league is aware of the situation and has communicated with the Bills, but declined to comment further.

Buffalo Bills Linebacker Von Miller Turns Himself In After He Was Accused Of Assaulting A Pregnant Woman
Von was born in DeSoto, Texas. He has two Super Bowl rings, one with the Denver Broncos and one with the Los Angeles Rams, and he was awarded the Super Bowl 50 MVP.
Von is the host of the Bleacher Report podcast "The Voncast." Warner Bros. Discovery (WBD) is the parent company of both Bleacher Report and CNN. When asked about the arrest warrant, WBD remained silent.
Von is a prominent figure in football, known for his exceptional skills as a linebacker. He played a significant role in the Denver Broncos' defense for many seasons, contributing to their success.
With his agility and strength, Miller has garnered recognition as one of the top players in the NFL. His impact on the field has earned him numerous accolades, making him a key player to watch during football season.
SOURCE – (CNN)
Stanley Cup Champion Corey Perry Waived By Chicago Blackhawks For 'Unacceptable' Conduct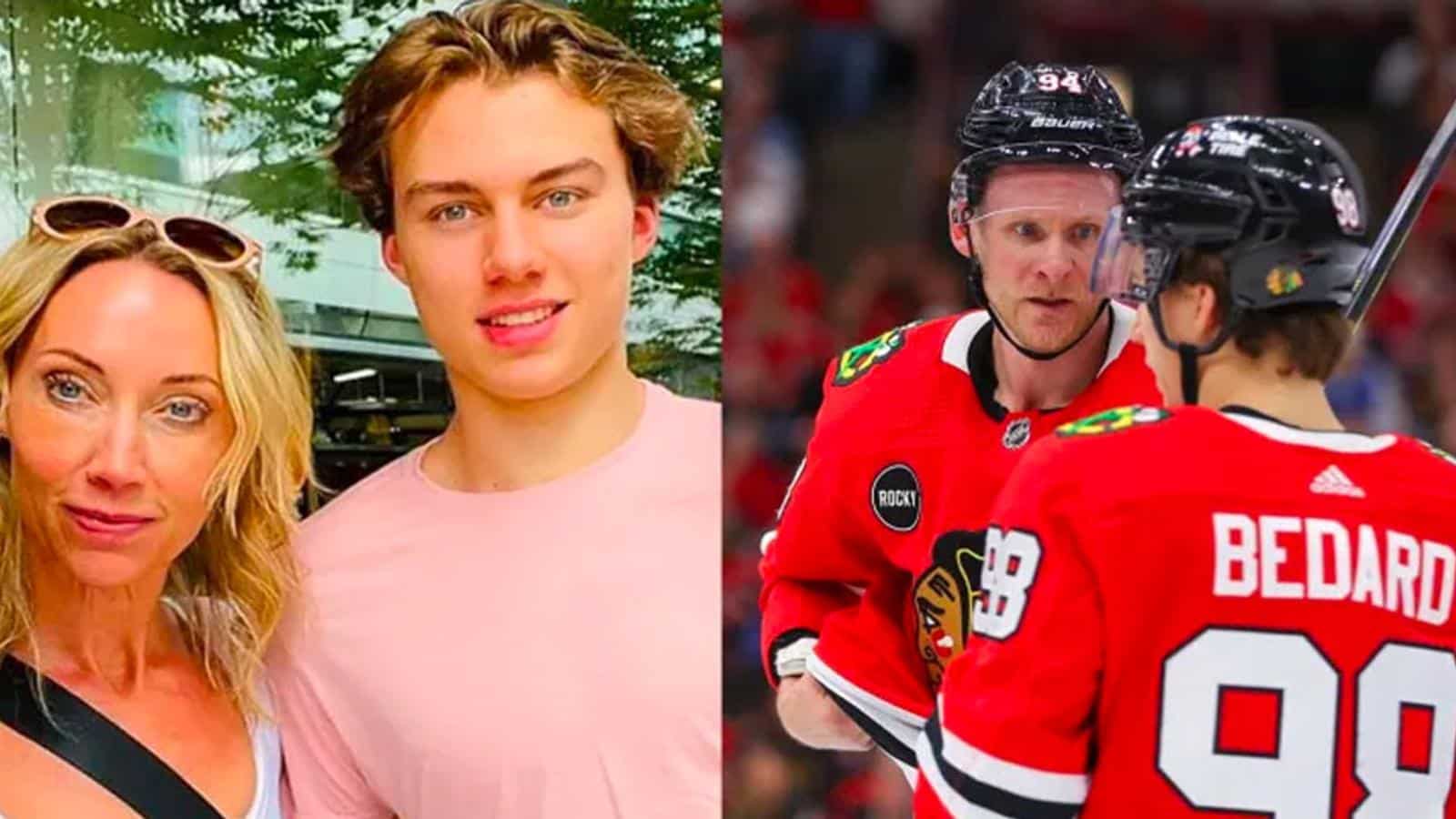 Following an internal inquiry, the Chicago Blackhawks waived veteran forward Corey Perry on Tuesday.
The National Hockey League (NHL) organization said that Perry "engaged in conduct that is unacceptable" and that he was "in violation both of the terms of his Standard Player's Contract and the Blackhawks' internal policies intended to promote professional and safe work environments."
The Blackhawks did not provide any information on the alleged behavior.
CNN has contacted Perry for comment.

The NHLPA, according to a representative, is "reviewing the matter."
In the summer, Chicago signed the 38-year-old to a one-year contract to help guide an inexperienced, young roster. He appeared in 16 games and scored four goals while assisting on five others.
Perry hasn't played since an unexpected healthy scratch against the Columbus Blue Jackets on November 22. After the game in Columbus, head coach Luke Richardson told reporters that it was an "organizational decision" not to play Perry, the team's third-leading scorer with nine points.
'Hawks general manager Kyle Davidson said on Saturday that the right winger was "away from the team" and would be for the "foreseeable future."
The Blackhawks announced: "In the event Mr. Perry clears waivers, we intend to terminate his contract effective immediately."

Perry has appeared in 1,273 NHL games and scored 421 goals. In 2007, he won the Stanley Cup with the Anaheim Ducks.
Corey is a professional ice hockey right winger known for his scoring ability and physical play. He has played for several teams in the NHL, including the Anaheim Ducks, Dallas Stars, and Montreal Canadiens.
Corey is recognized for his skill in front of the net and has a reputation for being a tenacious competitor. He has achieved significant success in his career, including winning the Stanley Cup with the Anaheim Ducks in 2007 and earning numerous accolades for his on-ice performance.
SOURCE – (CNN)