1st Small Modular Nuclear Reactor Certified For Use In US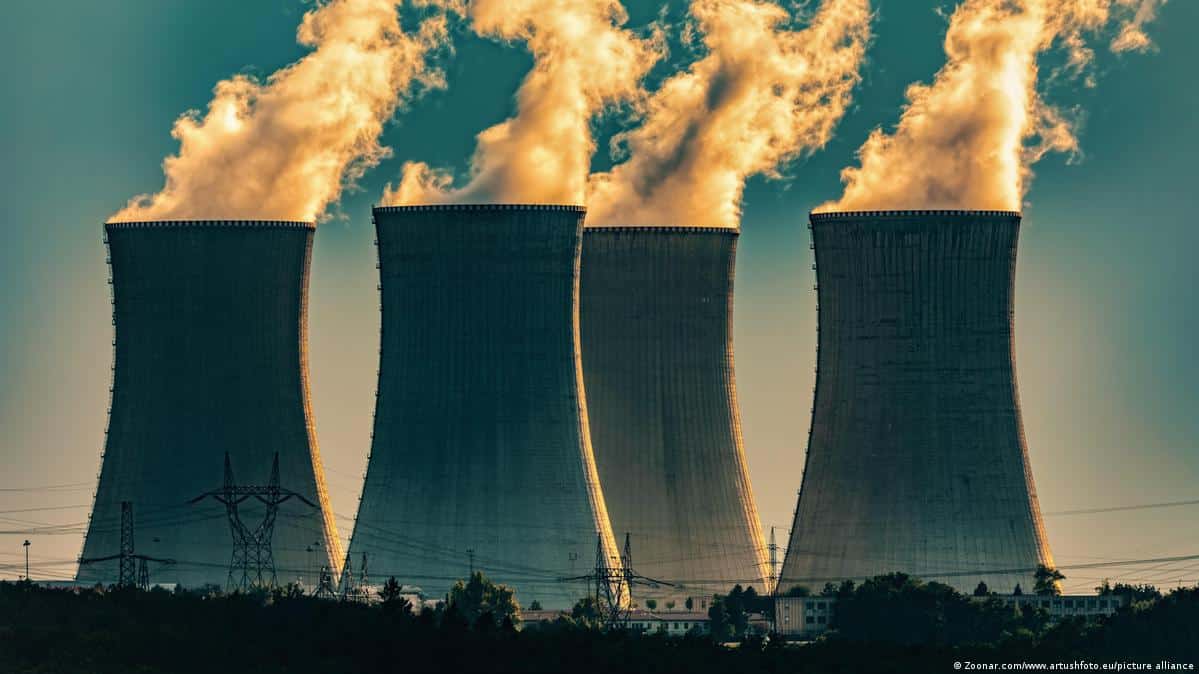 The design for the first small modular nuclear reactor in the United States has been approved by the Nuclear Regulatory Commission.
The rule that certifies the design was published in the Federal Register on Thursday. Companies that want to build and run a nuclear power plant can choose NuScale Power's design for a 50-megawatt advanced light-water small modular nuclear reactor and apply for a license from the NRC.
NRC spokesperson Scott Burnell said Friday that the design cannot be legally challenged during the licensing process when someone wants to build and run a nuclear power plant. This is because it is the final decision on whether or not the design can be used. The rule goes into effect in late February.
The US Energy Department says that the newly approved design "equips the nation with a new clean power source to help drive down" greenhouse gas emissions.
It is the seventh nuclear reactor design approved in the United States. The remainder is for conventional, large, light-water reactors.

This Is A Big Step Towards Clean Energy
Diane Hughes, vice president of marketing and communications at NuScale, says that the design certification is a big step toward a future with clean energy and makes the company's VOYGR power plant a solution that customers can use soon. Hughes also said that the first application package for the design of a small reactor had more than 2 million pages of supporting materials. the first small modular reactor design application package included over 2 million pages of supporting materials.
However, David Schlissel of the Institute for Energy Economics and Financial Analysis in Ohio expressed reservations about the costs. Schlissel, who has studied the history of the nuclear power industry and the NuScale project's finances, believes they will continue to rise, potentially limiting the number of NuScale reactors built. He believes they need to be more price competitive with renewables and battery storage.
Hughes stated that energy projects ranging from wind and solar to hydrogen and nuclear had seen cost increases due to changing financial market dynamics, interest rate hikes, and inflationary pressures on the sector's supply chain not seen in decades. She said that NuScale's VOYGR power plant is still a cost-effective source of reliable, affordable, and carbon-free energy.

Nuclear Is A way To Distance itself From Coal, Oil And Natual Gas
Nuclear Power is emerging as an answer for many as states and countries transition away from coal, oil, and natural gas to reduce greenhouse gas emissions and avoid the worst effects of global warming.
Around 40 serious concepts for the next generation of advanced nuclear reactors are being developed globally. China was the first to connect a next-generation reactor to its grid, producing approximately 200 megawatts of Power. In 2021, a high-temperature, gas-cooled reactor went into operation.
Since 2014, the US Energy Department has contributed more than $600 million to the design, and siting of NuScale's VOYGR small modular reactor power plant. At the Idaho National Laboratory, the department collaborates with Utah Associated Municipal Power Systems to demonstrate a six-module NuScale VOYGR plant. The first module should be operational by 2029.
NuScale has signed 19 agreements in the United States and worldwide to deploy its small reactor technology. According to Assistant Secretary for Nuclear Energy Kathryn Huff, small modular reactors are no longer an abstract concept.
NuScale has also applied to the NRC for approval of a larger design, with a capacity of 77 megawatts per module, and the agency is checking the application for completeness before beginning a full review, according to Burnell.
SOURCE – (AP)
Sony Debuts First PS5 Controller For Disabled Gamers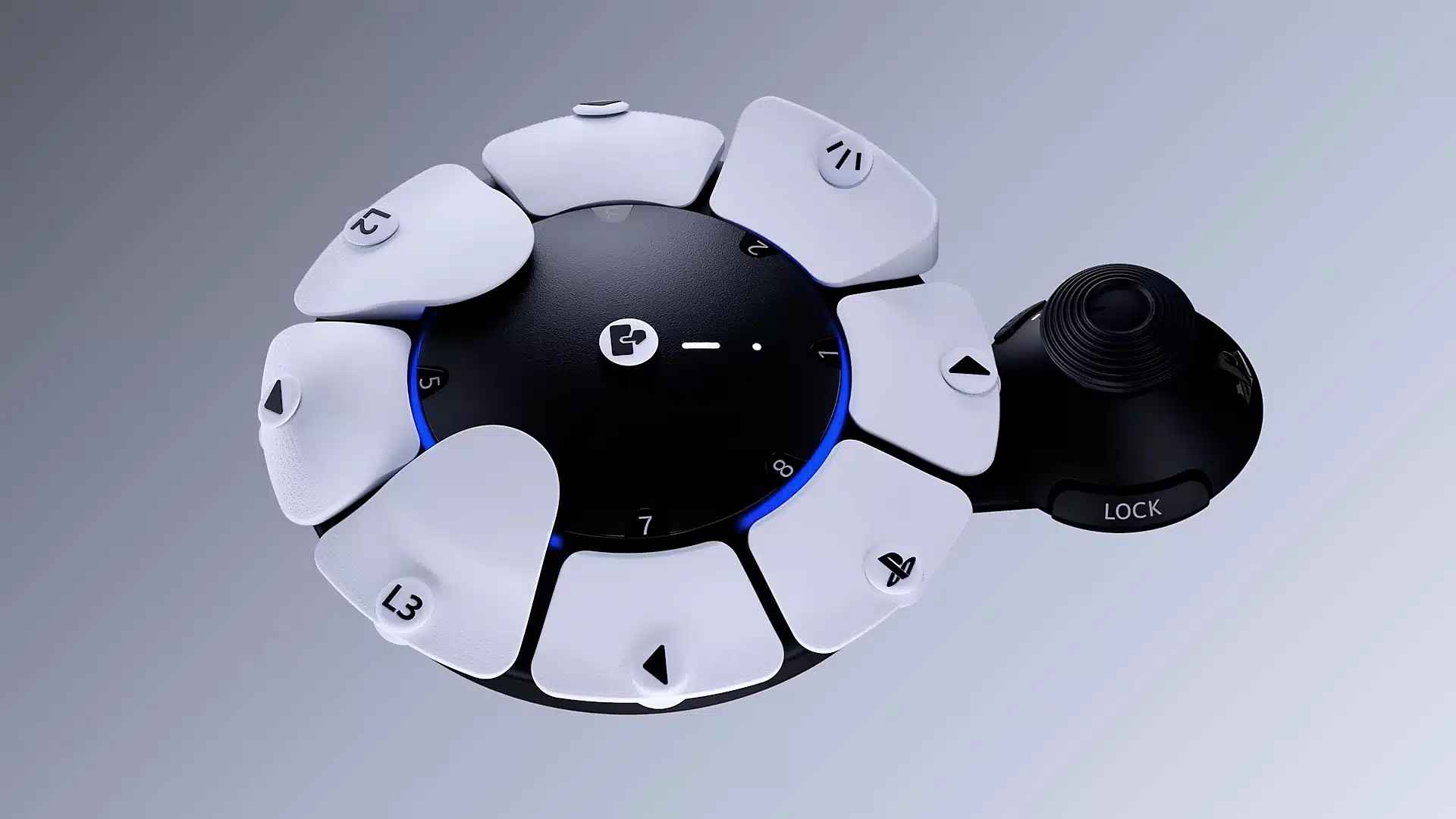 Sony has collaborated with accessibility specialists to create a PlayStation 5 controller designed for impaired gamers.
The Access Controller is a "highly customisable kit" with various buttons, triggers, and sticks that allow users to construct a setup that best meets their needs.
Microsoft's Adaptive Controller, which works on both Xbox and PC, has been available since 2018.
However, this is the first device created particularly for the PS5.
"The idea is that you unbox it and you can start using it right away as a PlayStation controller," Sony Interactive Entertainment Senior Technical Program Manager Alvin Daniel told the BBC.
"If this works for you and is comfortable for you, there is no need for you to buy additional third-party accessories and buttons and wire it all together."

Sony Debuts First PS5 Controller For Disabled Gamers
"We wanted an all-inclusive kit in a box."
However, building accessible goods is a tremendous effort because each disabled person's impairment is unique, and gaming technology is constantly evolving.
Sony's solution to this challenge is personalization, allowing each person to modify the solution to their specific needs.
Mr Daniel stated that the company had collaborated with accessibility experts AbleGamers in the United States to solve the problem.
"When they created their own custom solutions for different players, they would inevitably try to address three issues: thumbsticks, pressing buttons, or having to hold the controller."
"If you have challenges in those three areas, this controller will help regardless of your underlying condition."

All aspects of the Access Controller were built with the disabled people in mind.
Even the package is user-friendly, and the setup process, while occasionally clumsy, allows consumers to customize the controller to their specific needs and even create various profiles for different games or scenarios.
As a disabled gamer, I waited years for button remapping to become the norm so that I could play games that rely heavily on the trigger buttons typically found at the back of a regular controller and map them to a more accessible button.
This, however, was always a workaround rather than a solution. That is now a more accessible reality, thanks to this controller.
However, there are one or two design decisions that are, at best, perplexing – for example, it lacks a right stick, which is common on all modern controllers and quite necessary in many game genres.
I attempted to play Spider-Man 2, which featured a Deaf character and was virtually unusable. The only choices are to utilize the Access Controller alongside a conventional PS5 controller, which is a cumbersome setup, or combine two Access Controllers, which becomes costly.

Sony Debuts First PS5 Controller For Disabled Gamers
This tool, and others like it, are a step forward for impaired gamers. Its existence, as well as the fact that it was co-designed with and for disabled people, demonstrates that gaming accessibility is now a popular concern.
This is the beginning of the evolution of these types of devices, and manufacturers continue to iterate and innovate in response to feedback.
The grey line for presentation
The gaming industry has been pressed to offer accommodations for disabled gamers.
In recent years, racing sim Forza Horizon 5 added a sign language function, The Last of Us Part II offers a mode for blind and deaf players, and Just Dance has a wheelchair-friendly routine.
However, the hardware alternatives for persons with impairments have been limited, and Mr Daniel stated that Sony's new controller aims to remedy this.
"I think particularly if you're a young person today, gaming is such a big part of popular culture that you are socially isolated or you're left behind if you can't participate in the same experiences your friends or your schoolmates are doing," he went on to say.
"We have seen that we bring joy to players who couldn't play before."
SOURCE – (BBC)
Rizz Named Word Of The Year 2023 By Oxford University Press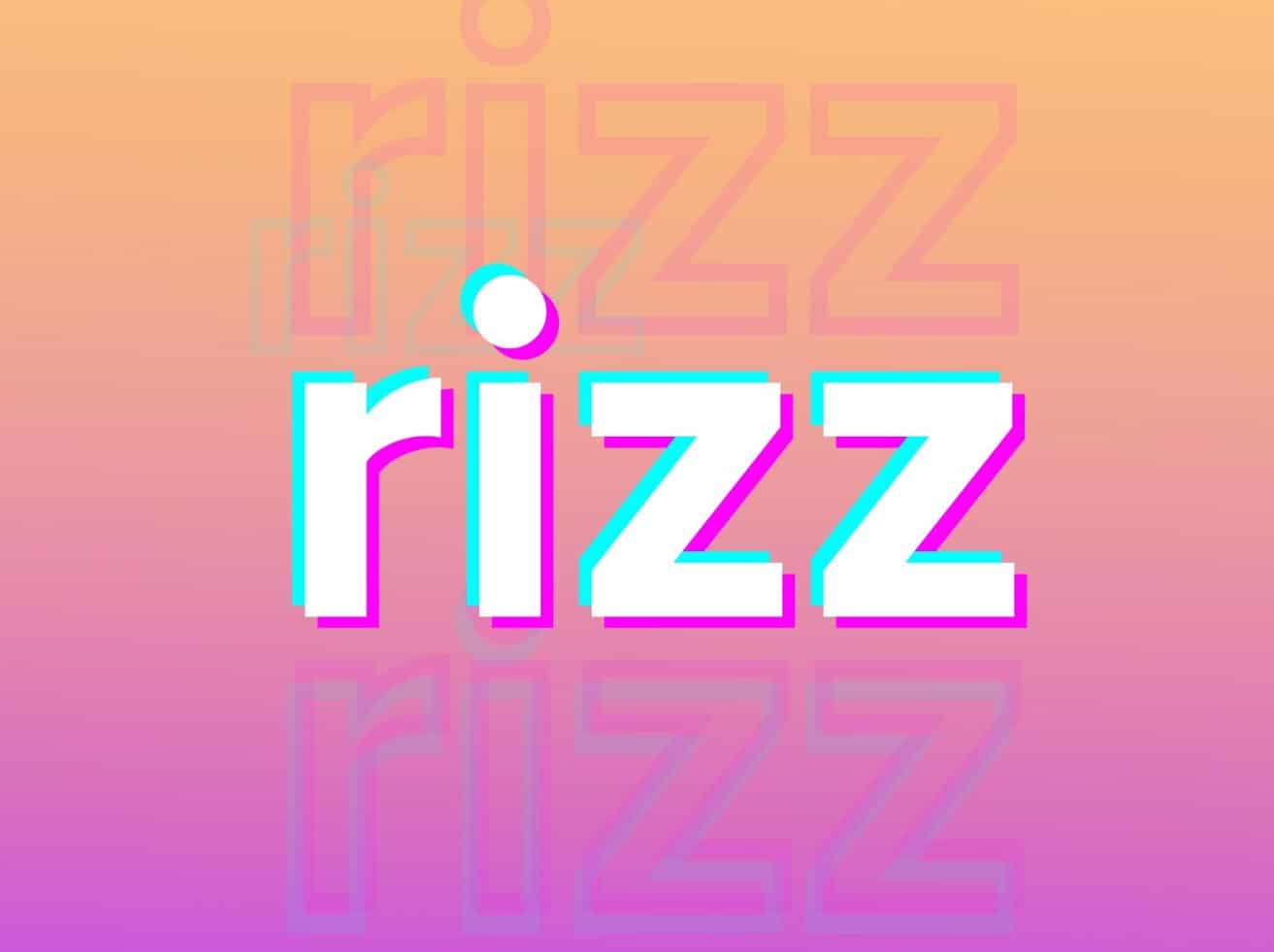 Are you adept at flirting or chatting up possible partners? If this is the case, you may already have rizz and be unaware of it.
Young folks utilize the Oxford word of the year, internet slang for romantic appeal or charm.
It was one of eight words chosen from a shortlist to define the mood, ethos, or preoccupations of 2023.
A public poll was used to narrow down the list before Oxford lexicographers made the ultimate selection.
Swiftie, Beige Flag, and Situationship were among the other contenders.
If you are not a member of Generation Z, the term may be meaningless to you.
However, it is widely utilized online, with billions of views of the hashtag "rizz" on TikTok.

Rizz Named Word Of The Year 2023 By Oxford University Press
It is described as style, charm, or attractiveness, as well as the ability to attract a romantic or sexual partner, by Oxford University Press [OUP], which publishes the Oxford English Dictionary [OED].
The word "charisma" is assumed to be a shorter variant of "charisma."
It can also be used as a verb, as in "to frizz up," which means "to attract, seduce, or chat up someone."
It's essentially a modern version of the "game," described as skill, proficiency, and the capacity to sexually entice people through one's charm.

What do the shorlisted words mean?
Beige flag (n.): a character feature that indicates that a partner or possible partner is boring or lacks creativity; (also) a quality or habit, especially of a partner or potential mate, that is very distinctive but not good or bad. [proposed definition]
A situationship (n.) is a romantic or sexual relationship that is not formal or established.
Swiftie (n.): a devoted follower of Taylor Swift. [proposed definition]
Prompt (n.): a command issued to an artificial intelligence program, algorithm, or the like that affects or influences the content it generates [draft definition]
De-influencing (n.): the activity of deterring individuals from purchasing specific things or pushing people to consume less material goods, particularly through social media [draft definition]
The Oxford University Press emphasized that lexicographers are writing a draft definition "for the Word of the Year campaign" and that terms without draft definitions are already in the OED.

Rizz Named Word Of The Year 2023 By Oxford University Press
The rest of the words will be included in dictionaries "after assessment of their longevity, frequency, and breadth of usage," according to the statement.
Kai Cenat, a Twitch streamer and YouTuber is widely credited with popularizing the term rizz, which he used with his buddies.
The word's popularity has grown this year, and in June, actor Tom Holland was asked by Buzzfeed about the secret to his frizz.
Holland responded, "I have no rizz at all." "I have limited rizz," he says before detailing how he won his fiancée Zendaya over by playing the "long game."

Another slang term characterizing "unapologetically self-indulgent, lazy, slovenly, or greedy" behavior that was last year's Oxford word of the year was "goblin mode."
Casper Grathwohl, president of Oxford Languages, stated that while "goblin mode" was popular following the epidemic, "it's interesting to see a contrasting word like rizz come to the forefront."
He speculated that the word referred to "a prevailing mood of 2023, where more of us are opening up after a challenging few years and finding confidence in who we are."
Mr. Grathwohl said that the increased use of the word frizz demonstrated that words and phrases derived from online culture "are increasingly becoming part of the day-to-day vernacular."
The language specialists at Oxford University Press chose the selection of eight words.
This list was then subjected to a public vote in late November, narrowing the field to four finalists before the experts decided.
Collins Dictionary revealed "artificial intelligence" as the word of 2023 in November.
SOURCE – BBC
Kiss Say Farewell To Live Touring, Become First US Band To Go Virtual And Become Digital Avatars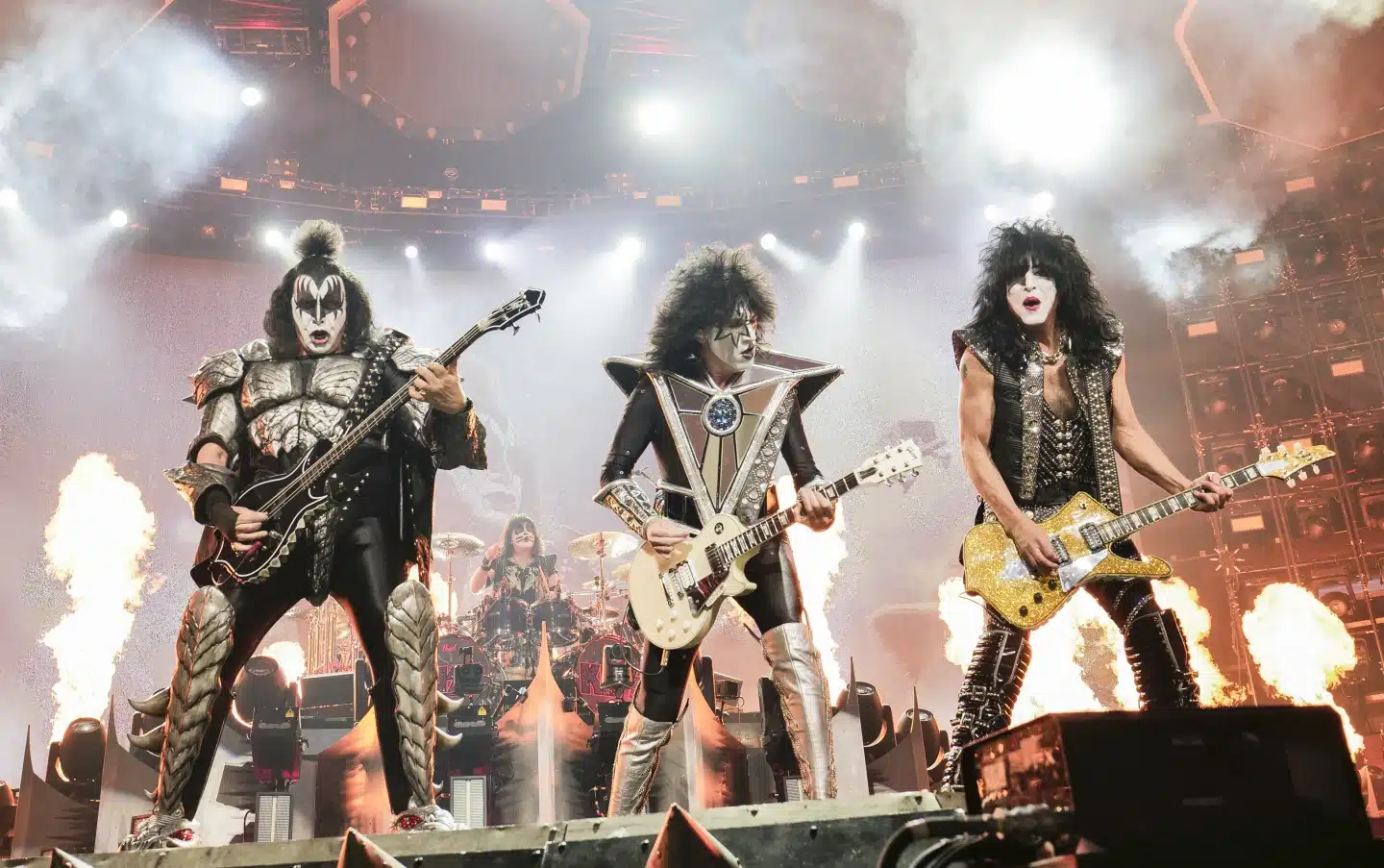 Kiss concluded their "The End of the Road" farewell tour at New York City's legendary Madison Square Garden on Saturday night.
But, as die-hard fans know, they would never call it quits. Not at all.
The band's current lineup — founders Paul Stanley and Gene Simmons, guitarist Tommy Thayer, and drummer Eric Singer — departed the stage during their encore to unveil computerized avatars of themselves. Following the change, the virtual Kiss performed "God Gave Rock and Roll to You."
The cutting-edge technology was used to tease a new chapter in the rock band's history: after 50 years, Kiss is now interested in a type of digital immortality.
Kiss performed "God Gave Rock And Roll To You" on Saturday night to premiere the band's virtual version.

Kiss Say Farewell To Live Touring, Become First US Band To Go Virtual And Become Digital Avatars
They have retired from the stage after 50 years to pursue a type of digital immortality.
The shows will be directed by Paul Stanley, Gene Simmons, Tommy Thayer, and Eric Singer's avatars.
In collaboration with Pophouse Entertainment Group, George Lucas' special-effects studio created the avatars.
These firms have already established "ABBA Voyage" in London, where fans may attend a full performance by the Swedish band's digital avatars.

Kiss Say Farewell To Live Touring, Become First US Band To Go Virtual And Become Digital Avatars
George Lucas' special-effects studio, Industrial Light & Magic, collaborated with Pophouse Entertainment Group, which ABBA's Björn Ulvaeus co-founded to create the avatars. The two firms recently collaborated on the "ABBA Voyage" show in London, where fans could watch the Swedish band perform a full concert – as performed by their digital avatars.
According to Pophouse Entertainment CEO Per Sundin, this new technology allows Kiss to perpetuate their legacy for "eternity." He claims that the band was not on stage for the virtual concert since "that's the key thing" with the futuristic technology.
"Kiss could perform in three cities on three continents on the same night." That's exactly what you could do with it."
They performed in motion capture suits to create their computer avatars, depicted as a type of superhero version of the band.
source – AP