Rosalynn Carter, Outspoken Former First Lady, Dead At 96
ATLANTA, Ga. – Rosalynn Carter, Jimmy Carter's closest counsel throughout his one time as President of the United States and for the next four decades as a worldwide humanitarian, has died at the age of 96.
According to the Carter Center, she died on Sunday after suffering from dementia and poor health for several months. According to the announcement announcing her death, she "died peacefully, with family by her side" at 2:10 p.m. in Plains, Georgia.
"Rosalynn was my equal partner in everything I ever accomplished," Carter stated. "She provided me with sound advice and encouragement when I needed it." "As long as Rosalynn was alive, I knew someone loved and supported me."
Jill Biden said she had to "lead this off with a sad announcement" of Rosalynn Carter's death while speaking at a Naval Air Station event in Norfolk, Virginia. "She was well-known for her work in mental health, caregiving, and women's rights." So I hope you'll remember the Carter family in your prayers during the holidays," she stated.
She spoke at a hangar where she and President Joe Biden prepared to host an early Thanksgiving dinner for service members and their families.

Rosalynn Carter, Outspoken Former First Lady, Dead At 96
The Carters were married for over 77 years, forming what they both called a "full partnership." Unlike many prior first ladies, Rosalynn Carter attended Cabinet meetings, spoke out on difficult matters, and accompanied her husband on foreign tours. Aides to President Carter secretly referred to her as "co-president."
"Rosalynn is my best friend… the perfect extension of me, probably the most influential person in my life," Jimmy Carter told aides during their time in the White House, which lasted from 1977 to 1981.
Rosalynn Carter was a fiercely loyal and caring first lady who was also politically smart, and no one denied her influence behind the scenes. When her role in a widely publicized Cabinet shuffle was revealed, she was forced to publicly declare, "I am not running the government."
Many presidential advisers claimed that her political instincts were superior to her husband's, and they frequently sought her approval for a project before discussing it with the president. Her steely determination, ostensibly modest attitude, and sweet Southern accent prompted Washington reporters to dub her "the Steel Magnolia."
According to both Carters, Rosalynn Carter was always the more political of the two. After Jimmy Carter's overwhelming defeat in 1980, it was she, not the former president, who considered an unlikely comeback, and she said years later that she missed their life in Washington.
Jimmy Carter trusted her so much that, just months into his presidency, he dispatched her on a mission to Latin America to assure dictators that he meant what he said about refusing military aid and other forms of support to human rights abusers.
She also had strong sentiments about the Carter White House's style. The Carters did not serve hard liquor at public events, but Rosalynn did allow US wine. There were fewer ballroom dancing nights and more square dancing and picnics.
Throughout her husband's political career, she made mental health and senior issues her defining policy focus. When the news media didn't cover her efforts as much as she thought they deserved, she chastised them for writing solely about "sexy subjects."

Rosalynn Carter, Outspoken Former First Lady, Dead At 96
As honorary chairwoman of the President's Commission on Mental Health, she once spoke before a Senate subcommittee, becoming the first lady to do so since Eleanor Roosevelt. She returned to Washington in 2007 to lobby Congress for better mental health care, stating, "We've been working on this for so long, and it finally seems to be in reach."
She stated she became interested in mental health during her husband's run for governor of Georgia.
"I used to come home and tell Jimmy, 'Why are people telling me about their problems?'" "And he said, 'Because you may be the only person they'll ever see who knows someone who can help them,'" she explained.
Rosalynn Carter appeared more distraught than her husband after Ronald Reagan won the presidency in 1980. She first hesitated to return to Plains, Georgia, where they were both born, married and lived the majority of their life.
"I was hesitant, not at all sure that I could be happy here after the dazzle of the White House and the years of stimulating political battles," she said in her autobiography, published in 1984, "First Lady from Plains." Eventually, "we slowly rediscovered the satisfaction of a life we had left long before."
Jimmy and Rosalynn co-founded The Carter Center in Atlanta to continue their work after leaving Washington. She led the center's annual mental health symposium and gathered funds for programs to help the mentally ill and homeless. She also published "Helping Yourself Help Others," a memoir about the difficulties of caring for elderly or unwell family, and a sequel, "Helping Someone With Mental Illness."

Rosalynn Carter, Outspoken Former First Lady, Dead At 96
The Carters frequently departed home on humanitarian missions, building houses with Habitat for Humanity and supporting public health and democracy in foreign countries.
"I get tired," she admitted of her journeys. "However, something wonderful always happens." Going to a town where they have Guinea worm and then returning a year or two later and there is no Guinea worm, the people dance and sing — it's so amazing."
Jimmy Carter's physicians identified four tiny lesions on his brain in 2015. The Carters felt he had only a few weeks to live. He was given a medicine to enhance his immune system and later declared that no indications of cancer remained. But when they first heard the news, she stated she didn't know what to do.
"I depend on him when I have questions, when I'm writing speeches, anything, I consult with him," she said.
She later assisted Carter's recovery after he had hip replacement surgery at the age of 94 and had to relearn how to walk. She was with him earlier this year when he opted to forego additional medical procedures and initiate end-of-life care following a series of hospital stays.
Jimmy Carter is the longest-serving president of the United States. Rosalynn Carter was the second-longest-living first lady in American history, trailing only Bess Truman, who died at 97.

Rosalynn Carter, Outspoken Former First Lady, Dead At 96
Eleanor Rosalynn Smith, the eldest of four children, was born in Plains on August 18, 1927. Her father died while she was young, so when her mother went to work part-time, she took on much of the responsibility of caring for her siblings.
Rosalynn Carter also helped support the family by working at a beauty salon after school. "We were very poor and worked very hard," she once stated, yet she continued her education, finishing as class valedictorian from high school.
Rosalynn Carter quickly fell in love with one of her best friend's brothers. Jimmy and Rosalynn had known each other their entire lives — Jimmy's mother, nurse Lillian Carter, was the one who delivered Rosalynn — but he went to the Naval Academy in Annapolis, Maryland, while she was still in high school.
Jimmy told his mother after a blind date, "That's the girl I want to marry." They married in 1946, shortly after his Annapolis graduation and Rosalynn's graduation from Georgia Southwestern College.
Their boys were born at the locations where Jimmy Carter was stationed: John William (Jack) in Portsmouth, Virginia, in 1947; James Earl III (Chip) in Honolulu, Hawaii, in 1950; and Donnel Jeffery (Jeff) in New London, Connecticut, in 1952. Amy was born in 1967 in Plains. Carter was a state senator at the time.
Rosalynn Carter's first opportunity to travel the world came from her Navy time. When Carter's father, James Earl Sr., died in 1953, Jimmy Carter returned the family to Plains, where he took over the family property without asking his wife. She worked with him daily, keeping the books and weighing fertilizer trucks.
"We developed a partnership when we were working in the farm supply business," Rosalynn Carter said proudly in an interview with The Associated Press in 2021. "On paper, I knew more about the business than he did." He would listen to my suggestions."
Lillian Carter said of her daughter-in-law at the height of the Carters' political power: "She can do anything in the world with Jimmy, and she's the only one." He pays attention to her."
SOURCE – (AP)
Australia Swelters Under Extreme Heat As Rare Early Cyclone Barrels Toward Northern Coast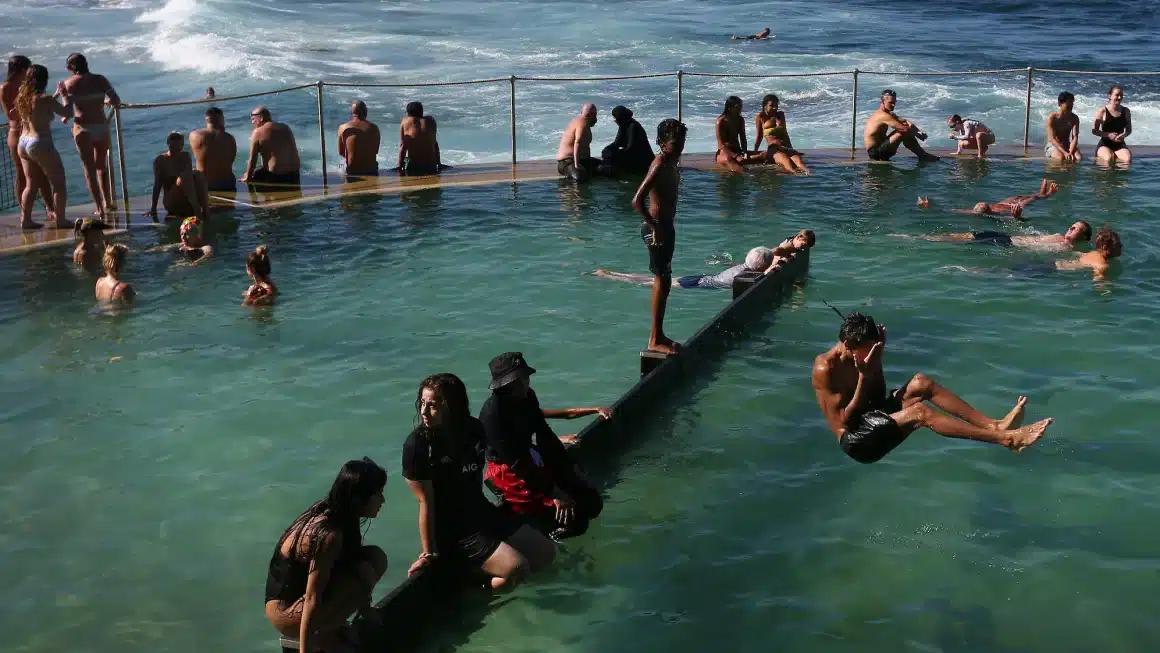 A tropical cyclone has rapidly strengthened off Australia's northern coast, as millions face heat wave conditions expected to last into the weekend.
According to the Joint Typhoon Warning Center, severe tropical storm Jasper strengthened to the equivalent of a Category 4 hurricane on Friday, with maximum winds of 220 kilometers per hour (138 mph).
"Further intensification Friday is possible, and a category 5 system cannot be ruled out," according to the country's meteorology bureau.
According to a CNN investigation of National Hurricane Center storm tracks, Jasper is the earliest Category 4 tropical cyclone to form in the Coral Sea since records began in 1900.
The storm, which is 1,195 kilometers (742 miles) northeast of Queensland and moving south at 9 kilometers per hour (6 miles per hour), could hit the coast near Cairns, a city of 250,000 people, with maximum sustained winds of 140 kilometers per hour (87 miles per hour) by early Tuesday.
Forecasters believe the expected route could change.

Australia Swelters Under Extreme Heat As Rare Early Cyclone Barrels Toward Northern Coast
During El Nio, a climate trend in the Pacific Ocean along the equator that often reduces rainfall on Australia's east coast, the storm arrives unusually early.
This year's system has had an impact on weather all over the world, and it has the potential to significantly impact storm seasons.
Meanwhile, heat advisories are in effect in various states and territories, including New South Wales, which has a population of almost 8 million people.
Temperatures in Sydney, the state capital of New South Wales, are anticipated to reach 40 degrees Celsius (104 degrees Fahrenheit) on Saturday, thanks to strong, dry winds.
Due to the elevated risk of bushfires, some Sydney schools were forced to close on Friday, and a total fire ban was in effect in some parts of NSW.
On Friday, regions of South Australia received a "catastrophic" fire rating, the highest on the scale, indicating that lives and property are likely to be lost if a fire starts.

Parts of New South Wales and Victoria have extreme fire risk ratings.
The heat is expected to subside by the end of the weekend and into early next week.
With frequent heat waves, excessive rains, and destructive bushfires, Australia is one of the most vulnerable countries to the effects of climate catastrophe.
Earlier this year, amid Australia's warmest winter since records began in 1910, more than 20 runners in the Sydney Marathon were hospitalized due to heat exhaustion.
Ski resorts, including the country's largest, Perisher, also closed early owing to a lack of snow.
Fears were especially high because the devastating 2020 Black Summer fires, the country's worst in decades, are still fresh in the minds of millions of Australians.
The fires consumed 10 million hectares (24.7 million acres), killing hundreds and destroying over 3,000 homes.
SOURCE – CNN
Azerbaijan And Armenia Agree To Prisoner Swap And To Work Towards Peace Deal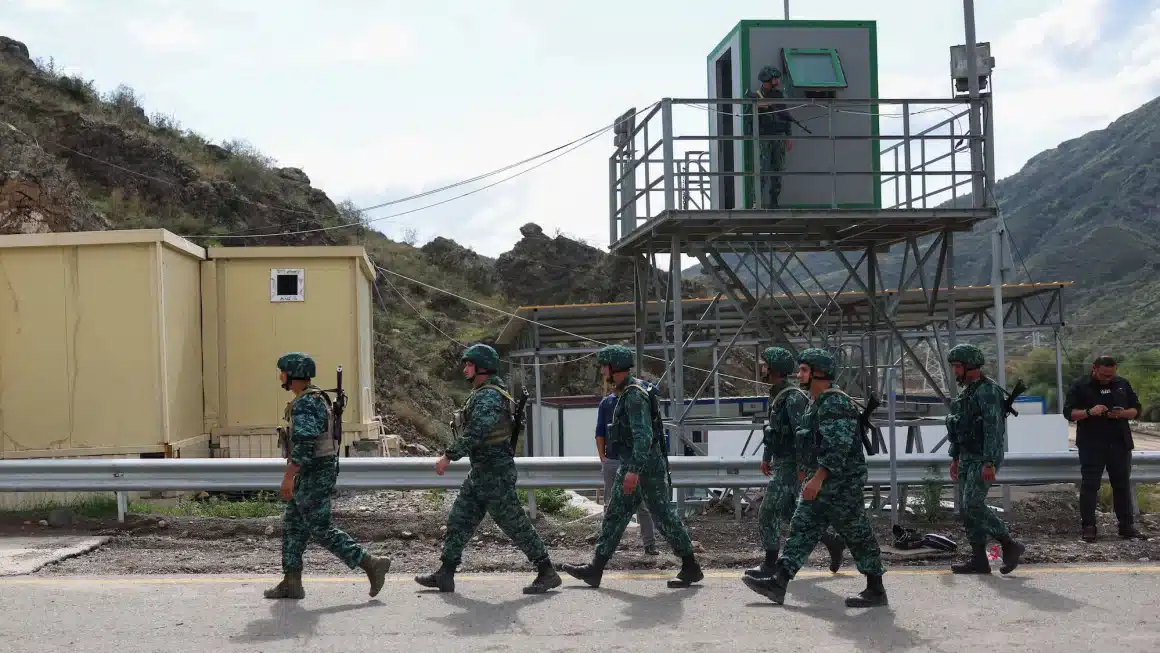 Azerbaijan and Armenia have agreed to exchange prisoners and work toward restoring relations and a peace agreement to end a decades-long conflict, which the US and EU have applauded.
According to a joint statement issued by Azerbaijan's state news agency, AZERTAC, Azerbaijan will swap 32 prisoners of war for two military personnel.
"The Republic of Armenia and the Republic of Azerbaijan both believe that there is a historical chance for the region to achieve long-awaited peace." The two countries "reaffirm their intention to normalize relations and reach a peace treaty based on the principles of sovereignty and territorial integrity," according to the statement. The breakthrough resulted from conversations between the offices of Azerbaijan's president and Armenia's prime minister.
"An agreement has been reached on taking tangible steps towards building confidence between two countries," the statement says.

Azerbaijan And Armenia Agree To Prisoner Swap And To Work Towards Peace Deal
According to Matthew Miller, a spokesperson for the US State Department, the prisoner swap was "an important confidence-building measure" as the two countries worked toward a peace agreement.
"We commend Azerbaijani President (Ilham) Aliyev and Armenian Prime Minister (Nikol) Pashinyan for their joint efforts to lay the groundwork for a more peaceful and prosperous future for the people of the South Caucasus," the statement read. "The United States will continue to strongly support efforts to reach a durable and dignified peace."
"Establishing and deepening the bilateral dialogue between sides has been a key objective of the EU-led Brussels process: today's progress is a significant step," said EU Council President Charles Michel on X. "I now encourage the leaders to finalize the … peace deal ASAP."
The neighboring countries have been at odds for decades over Nagorno-Karabakh, an area in the Caucasus Mountains.
After mounting a quick 24-hour attack, Azerbaijan reclaimed control of Nagorno-Karabakh, an ethnic-Armenian enclave within its boundaries, in September.

Azerbaijan And Armenia Agree To Prisoner Swap And To Work Towards Peace Deal
Nagorno-Karabakh is internationally recognized as part of Azerbaijan but has been controlled by Armenian rebels for decades. Since the fall of the Soviet Union, Armenia and Azerbaijan have fought two wars over Nagorno-Karabakh, and cease-fire agreements have proven unstable.
Armenia admitted earlier this year that the province was part of Azerbaijan, but there are still disagreements about the future of its administration.
The latest progress on prisoner swaps and repairing relations came as delegates from both countries gathered in Dubai for the COP28 climate conference.
The statement also stated that Armenia would withdraw from consideration to host the annual UN-backed climate meeting next year and that Azerbaijan hoped other nations would support its bid.

Azerbaijan And Armenia Agree To Prisoner Swap And To Work Towards Peace Deal
There is a vacancy for the summit host for COP29 in 2024, which, according to UN standards, should be hosted in Eastern Europe. Before Thursday, the two countries had been obstructing each other's candidacy in the voting process.
A vote among the region's nations determines the year's host country. Russia voted against numerous countries that are members of or allies of the European Union.
Azerbaijan is a big oil and gas producer that has been strengthening ties with Russia. Oil and gas account for about half of the country's GDP and over 90% of its exports.
SOURCE – (CNN)
Ukraine Makes New Push To Defeat Russia's Electronic Warfare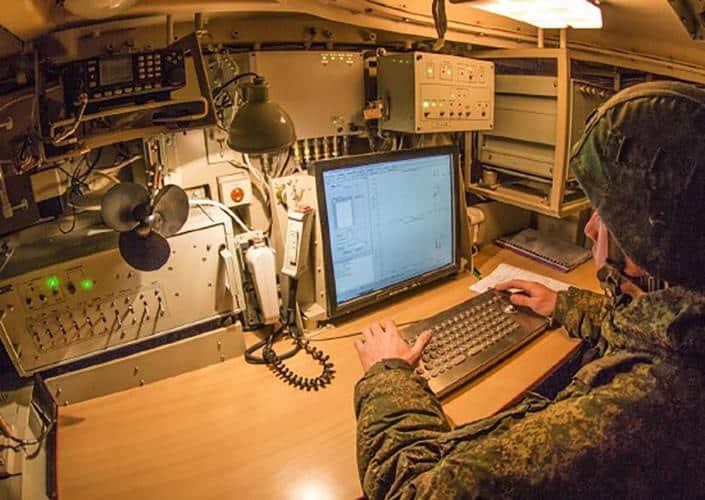 A drone video that appeared to show a targeted strike blowing up three antennas on the roof of an apartment building surfaced online in early November. The Ukrainian drone commander who shared it claimed to have destroyed a Russian Pole-21 electronic warfare equipment near Donetsk on the eastern front.
Regarding electronic warfare, Ukraine is already catching up to Russia.
This attack also demonstrates Kyiv's urgency to destroy Moscow's technology on the battlefield, indicating how critical it may be for the war's future.
Electronic warfare, or EW, uses electromagnetic weapons or techniques. Both forces deploy it in this battle, primarily through electronic jammers that disrupt GPS-guided targeting systems, leading rockets to miss their objectives.
After nearly six months of Ukraine's sluggish and grinding counteroffensive, it is evident that Russia has created not only great physical barriers but also formidable electronic defenses, and Ukrainian forces on the front lines must react rapidly.

Ukraine Makes New Push To Defeat Russia's Electronic Warfare
The drone commander with Ukraine's 59th Motorized Brigade, which carried out the early November strike, Pavlo Petrychenko, believes that successfully destroying these systems is crucial if Ukraine is to take more land. Since the summer, there has been an increase in the frequency of Ukrainian military and media claims of successful strikes against Pole-21 systems.
"At the beginning of the conflict, they used electronic warfare to interfere with our communication, our walkie-talkies, radiocommunications, telephones, and drones," he told CNN via video chat from near Avdiivka on the war's eastern front, which is currently the scene of some of the bloodiest fighting.
"However, as we began to receive foreign equipment, they began to use these systems to suppress our weapons."
"Since (the both US-provided) HIMARS (High Mobility Artillery Rocket System) and Excalibur 155 (an extended range artillery projectile) are guided by satellites, electronic warfare is actively used by (Russia) as one element of the defense against us," Petrychenko said in a statement.
A flaw in Ukraine's NATO-supplied armor
And this is the issue for Ukraine. Russian jammers have exploited the technological advantage of Ukraine's Western-supplied arsenal of "smart" – guided – weapons.
Precision-guided missiles and guided multiple-launch rocket systems, such as HIMARS, are more vulnerable to electronic warfare than unguided weapons due to their reliance on GPS to hit their targets. Unguided weapons, which were common in both Russia and Ukraine's Soviet-era stocks before 2022, do not.

Ukraine Makes New Push To Defeat Russia's Electronic Warfare
The Pole-21 device, designed to jam GPS signals to defend Russian assets from approaching drones or missiles, is only one component of Moscow's expanding electronic arsenal.
The Kremlin's playbook includes jamming, as well as "spoofing" GPS – a method that effectively fools an adversary drone or missile into thinking it is somewhere else – which also impairs radar, radio, and even cell connections.
According to state news agency TASS, Russian Prime Minister Mikhail Mishustin told a government meeting in September that production of major types of military equipment, including EW, had more than doubled in the first eight months of the year.
According to experts and Ukrainian officials, Russia has now fully incorporated electronic warfare into its forces.
In a recent essay, Ukraine's commander-in-chief, Valery Zaluzhny, stated that Russia is now mass producing what he refers to as "trench electronic warfare."
"The tactical level of Russian troops is saturated with (this equipment)," Zaluzhny said, adding that despite equipment losses, Moscow maintains "significant electronic warfare superiority."
Zaluzhny also singled out American-made Excalibur shells, adding that their "capability has been significantly reduced, because the targeting system (using GPS) is very sensitive to the influence of enemy electronic warfare."
Maj. Charlie Dietz, a Pentagon spokesperson, stated that "while the impact of Russian jamming has been observed" in certain US-supplied systems, including HIMARS rocket launchers, "it has not rendered these systems ineffective."

Ukraine Makes New Push To Defeat Russia's Electronic Warfare
According to Dietz, the agency has mitigated those vulnerabilities, including "substantial efforts to re-engineer and update these systems." Updates are "being implemented as quickly as possible to counteract the effects of EW jamming," he added.
Right now, the best hope they have is that videos of his early November drone strike go viral, according to Petrychenko. With so many Ukrainian troops on social media, any viral clip like this would serve as a manual, assisting them in identifying Russian antennas on the battlefield.
This is shifting the game outside of Ukraine.
"I think what you're seeing play out in Ukraine is very much a glimpse into what modern warfare looks like today," said Kari Bingen, director of the Aerospace Security Project at the think tank Center for Strategic and International Studies and a former Pentagon principal deputy undersecretary for defense. She envisions a future where "electronic warfare capabilities and tactics are integrated into conventional force operations."

Ukraine Makes New Push To Defeat Russia's Electronic Warfare
According to Dietz, a Pentagon spokesperson, the United States is "actively evaluating and adapting its strategies" in electronic warfare, which he sees as a "fundamental aspect of contemporary and future military engagements."
Fedorov stated that Ukraine is actively investing in electronic warfare while also following in the footsteps of his drone program by promoting indigenous production.
And he is open about the fact that Ukraine requires assistance from its Western partners in terms of both equipment and knowledge.
"We have all the technology we need in the West." The question may be how to use it, which is important. We must consider the next technological level of the conflict."
SOURCE – (CNN)