2023: Supreme Court Justice Ketanji Jackson Tells Students 'Survivor' Offers Helpful Lessons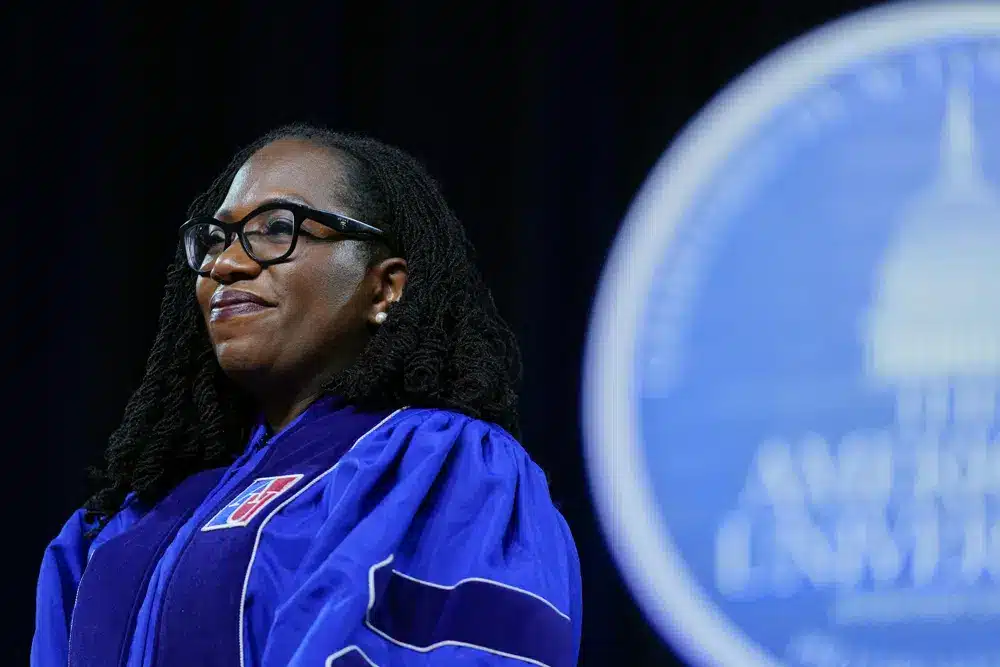 WASHINGTON — The U.S. On Saturday, Supreme Court Justice Ketanji Brown Jackson declared herself a "Survivor superfan" and taught a group of graduating law students about the reality TV show.
The show has been running for 23 years and is on its 44th season. Jackson claims to have seen every show episode from its second season.
"I still watch it with my husband and daughters, which is difficult given the demands of my day job." People, it would help if you made priorities. "And that is exactly the first lesson I have for you today," she told the law school's graduating class at American University in Washington.
Jackson is nearing the end of her first term as the court's first Black female justice. The justices have finished hearing arguments for the term and are anticipated to issue all their remaining decisions before going on summer vacation by the end of June. Affirmative action decisions and President Joe Biden's student loan forgiveness plan have yet to be made.
In her speech, Jackson hailed "Survivor," in which participants are placed in a remote tropical locale and must complete challenges to win $1 million, as "great fun to watch." However, she said it has "a number of broader lessons that are helpful for becoming a good lawyer."
One lesson, she added, is to "make the most of the resources that you have," comparing it to her time as a federal public defender, when prosecutors always seemed to have more. Jackson stated that she understands "what it is like to commit to moving forward even when the deck is stacked against you," she also mentioned a Survivor player who had a prosthetic leg but still won a difficult challenge involving a balance beam.

Jackson is nearing the end of her first term as the court's first Black female justice.
"My advice to you is to do your best to shut out distractions, use your time wisely, and figure out how to make the most of what you have," Jackson added.
Other takeaways from the episode include "knowing your strengths" and "playing the long game," she said.
That latter piece of advice could be useful for the liberal justice on the Supreme Court since her colleagues include six conservatives and two other liberals, making it doubtful that her views will triumph in some of the term's most difficult issues when they are announced in the coming weeks.
"From season to season, the players who appear to come in with the understanding that this game is about existing both in community and conflict," she remarked of "Survivor."
Players who go far, according to Jackson, "choose optimism, lifting the spirits of the other tribe members, no matter what happens."
"They try to stay as even-keeled as possible, not getting too carried away by dramatic wins or heartbreaking losses," she explained.
Jackson's graduating speech was her first since becoming a justice. Roger Fairfax, the law school's dean, is someone she met in college at Harvard University. His wife, Lisa Fairfax, is one of Jackson's closest friends and former roommates, and she introduced her to the Senate at her confirmation hearing.
Jackson will also deliver the graduating address at Boston University's law school on Sunday.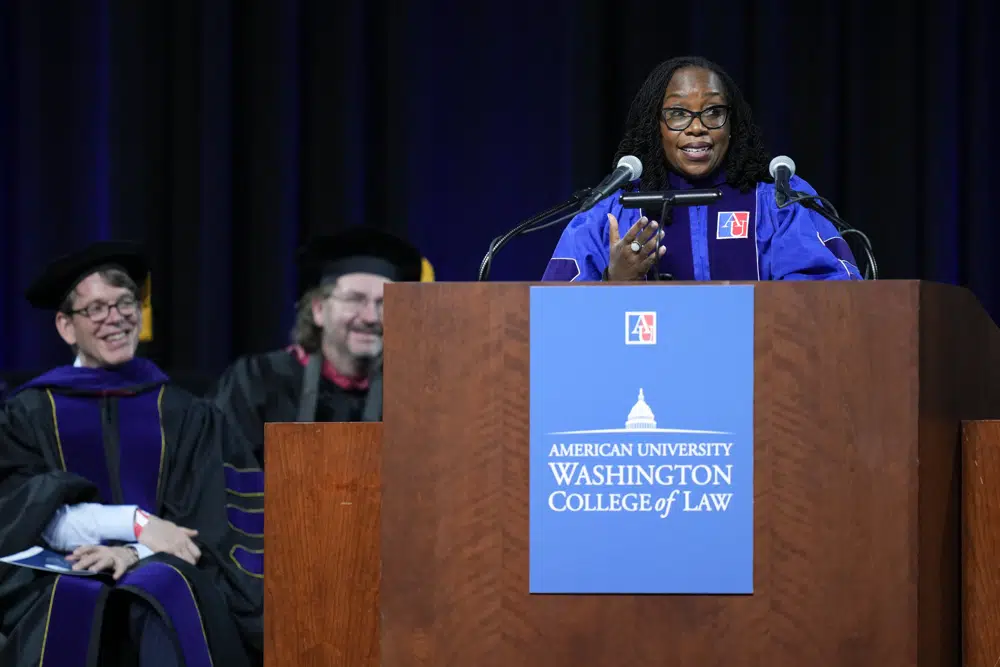 SOURCE – (AP)
A&F Launches Investigation Into Ex-CEO Sexual Misconduct Claims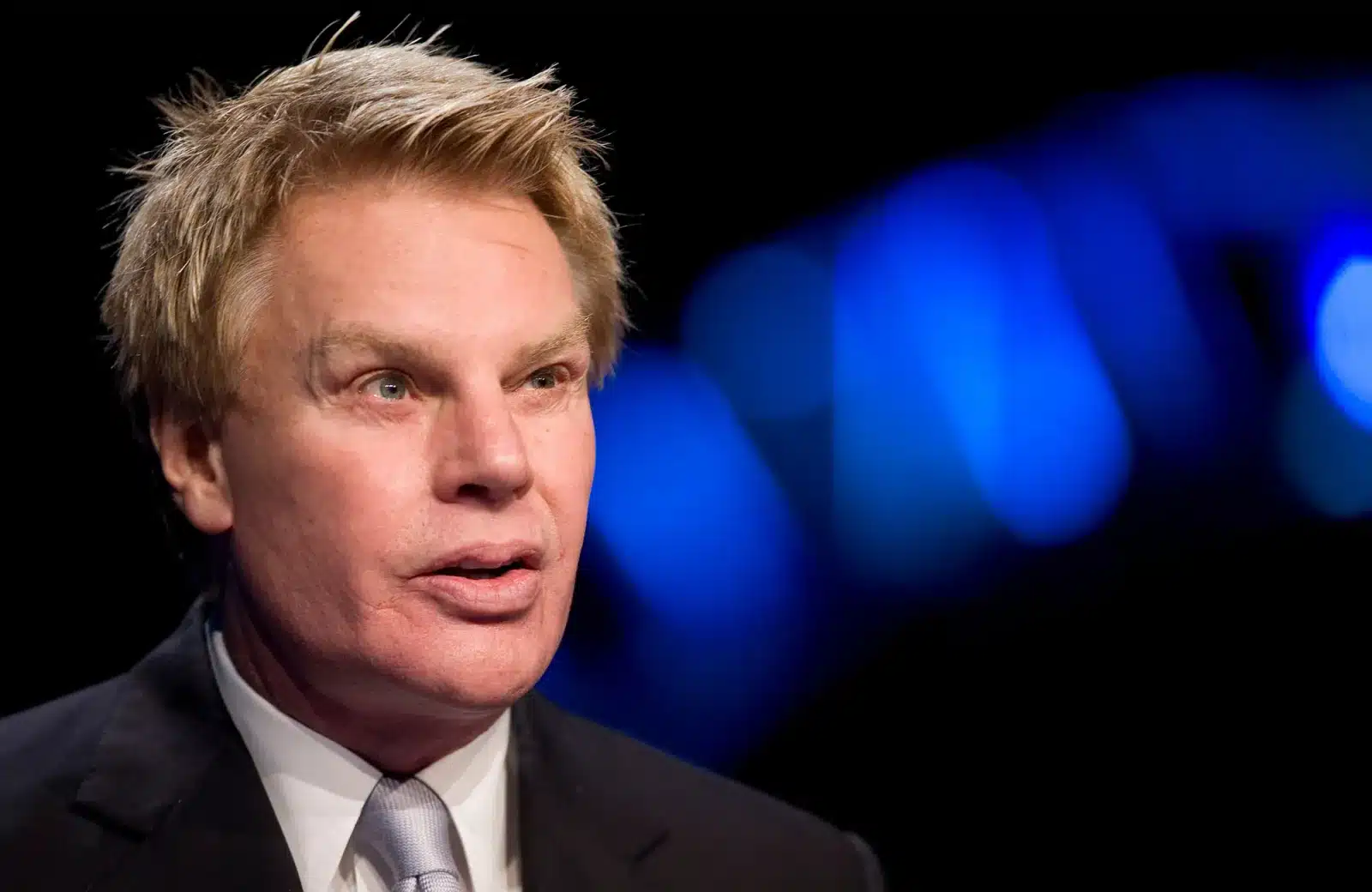 Abercrombie & Fitch (A&F) has announced that it is investigating allegations against its former CEO.
Mike Jeffries has been accused of exploiting men at international sex events that he hosted.
An investigation by the BBC revealed that an organized network used a middleman to recruit young adult males for events with Mr. Jeffries and Mr. Smith's partner, Matthew Smith, with some alleging abuse.
Mr. Jeffries and Mr. Smith did not respond to comment requests.
Since being contacted by the BBC, A&F, which operates approximately 850 stores worldwide, including its Hollister brand, has hired an "outside law firm to conduct an independent investigation" into the allegations. It stated that it was "appalled and disgusted" by the behavior in question.
There is no evidence that the company was aware of the BBC's discovery of allegations of sexual exploitation at sex events.
It has previously referred to Mr. Jeffries as its modern-day founder, as he transformed the Ohio-based brand from a failing heritage outfitter to a multibillion-dollar adolescent retailer during the 1990s. According to company filings at the time, he departed with a retirement package valued at approximately $25 million (£20.5 million) in 2014 due to declining sales.
According to BBC Panorama, in the months preceding Mike Jeffries' departure, a pension fund invested in A&F brought legal proceedings alleging that the company had paid out settlements in response to allegations of "misconduct" by its then-CEO.

Abercrombie & Fitch (A&F) has announced that it is investigating allegations against its former CEO.
A source requesting anonymity stated that he had seen internal documents documenting payoffs for staff and contract employees complaining about Mr. Jeffries' behavior. According to the source, the documents he reviewed did not disclose the nature of the complaints.
BBC Panorama inquired if the complaints were sexual, but A&F refused to respond.
After the BBC published its investigation into allegations of exploitation at sex events on Monday, A&F stated that it "was unaware of the sexual misconduct allegations" and that its new leadership had transformed the company into "the values-driven organisation we are today."
Mr. Jeffries allegedly exploited men for sex at events he hosted in his New York residences and luxurious hotels around the globe, including in London, Paris, Venice, and Marrakech, according to a two-year BBC investigation.
Between 2009 and 2015, twelve men described attending or organizing events featuring sex acts for the 79-year-old fashion mogul and his 60-year-old British companion, Mr. Smith.
The eight men who attended the events stated that a man with a missing snout and a snakeskin patch recruited them. The BBC has identified him as James Jacobson.

Abercrombie & Fitch (A&F) has announced that it is investigating allegations against its former CEO.
Half of the men who spoke to the BBC about their recruitment claimed they were initially misled about the nature of the events or were not informed that sex was involved. Others stated that they knew the events would be sexual, but this was not precisely what they expected. Everyone was compensated.
Mr. Jacobson refuted any wrongdoing and stated that all participants entered the events "with their eyes open."
Warning: This story contains explicit sexual content
Men who attended these occasions told the BBC Mr Jeffries and Mr Smith would engage in sexual activity with about four men – or "direct" them to have sex with each other. The men reported that personnel at the event gave them envelopes containing thousands of dollars in cash.
David Bradberry, who was 23 then, said he was introduced to Mr. Jacobson in 2010 by an agent who described him as the gatekeeper to "the owners" of A&F, but no mention of sex was made. During their meeting, he stated that Mr. Jacobson suggested that Bruce Weber, A&F's official photographer at the time, capture his photograph.
Then, Mr. Bradberry stated, "Jim made it clear that I would not meet with Abercrombie & Fitch or Mike Jeffries unless I agreed to oral sex with him." He described his condition as "paralysed."
In retrospect, he acknowledges that this incident should have been a "red flag," but he viewed Mr. Jacobson as "just a creepy old man I wouldn't have to see again."
Later, Mr. Bradberry accepted an invitation to a daytime event at Mr. Jeffries' former Hamptons property on New York's Long Island, which was sold for $29 million. He claimed to have discussed his aspirations to become an A&F model with Mr. Jeffries and Mr. Smith. Then, he claimed, Mr. Jeffries held "poppers" (a drug that can induce a strong head rush and disorientation) under his nose and later engaged in sexual activity with him.

Abercrombie & Fitch (A&F) has announced that it is investigating allegations against its former CEO.
Signing a nondisclosure agreement "felt like intimidation" – David Bradberry.
In 2011, Barrett Pall reported feeling pressured to attend an event in the Hamptons. When he was 22, he claimed that an older model who received a referral fee recruited him as his "replacement" for "some sort of sexual experience" with the couple. He stated that he consented because the older model had helped him financially and felt indebted to him.
Mr. Pall reported that the elder model told him, "You don't have to do anything you don't want to do," but suggested, "The further you go, the better," alluding to career opportunities. He felt compelled to "perform" when he arrived at the event. Mr. Pall stated at one point that Mr. Jeffries was molesting him from behind.
"I believe this experience has broken me," he said. "I believe that this robbed me of any remaining innocence. It affected my mental state. But with the vocabulary I possess now, I can inform you that I was taken advantage of."
Barrett Pall stated that his experience left him feeling devastated.
In 2011, dozens of males were flown to Marrakesh for the largest event described to the BBC, which took place in a private villa at a five-star hotel. According to the BBC, Mr. Jeffries and Mr. Smith are also guests. Alex, whose name has been changed to protect his identity, explained that he was a struggling model supporting his family back home when he was recruited as a performer for the event, where he anticipated having to strip.
Alex, a straight man in his twenties at the time, claimed he auditioned for Mr. Jacobson, who praised his dancing but demanded he "finish the job" by engaging in oral sex with him. "I had debt, and I wanted to support my family," Alex explained. "I completed the task while feeling disgusted."
Alex flew to Marrakesh for the event a few weeks later, believing that "the hardest part had been completed." However, moments into his performance, Mr. Jeffries allegedly attempted to kiss him. "I attempted to participate without offending him. "I was extremely uneasy," Alex stated.
Eventually, he said he hid in a back room and fell unconscious. Alex stated that he awoke with a prophylactic in his stomach and feared that the champagne he was given earlier had been tampered with.
"After putting the pieces together, I believe there is a strong possibility that I was drugged and assaulted. "I will likely never know for certain what happened," he said.
Abercrombie & Fitch (A&F) has announced that it is investigating allegations against its former CEO.
A civil attorney who reviewed the BBC's evidence recommended that US prosecutors investigate whether what these "brave men" describe could constitute sex trafficking. Under US law, sex trafficking includes using force, fraud, or coercion to induce an adult to travel to another state or country in exchange for sexual services.
Brad Edwards stated, "There may have been evidence of coercion for some of the men, while others may not have felt the coercive tactics."
He added that Mr. Jeffries and Mr. Smith could contend that the men were consenting adults and that the fact that some of them had engaged in commercial sex in the past was "a factor"; however, he stated that past actions were "really irrelevant" when determining whether a particular commercial sex act was the result of force, fraud, or coercion.
"Given the stories of these courageous men who have come forward, I believe it is vital that federal prosecutors investigate this case," Mr. Edwards said, adding that prosecutors faced a "very high" burden of proof.
Over several weeks, the BBC made repeated attempts via letter, email, and phone to contact Mr. Jeffries and Mr. Smith, inviting them to respond to a detailed list of allegations and ensuring that they were fully aware of the allegations against them. There has been no response.
Mr. Jacobson, the 70-year-old intermediary, stated his attorney in which he took offense at the suggestion of "any coercive, deceptive, or forceful behavior on my part" and stated that he had "no knowledge of such conduct by others."
He stated that he did not recall promising modeling opportunities. "Every encounter I had was entirely voluntary and never coercive," he said. Everyone I've interacted with who attended these events did so with wide-open eyes.
SOURCE – (BBC)
TikTok Testing Out 1st Advert-Free Monthly Subscription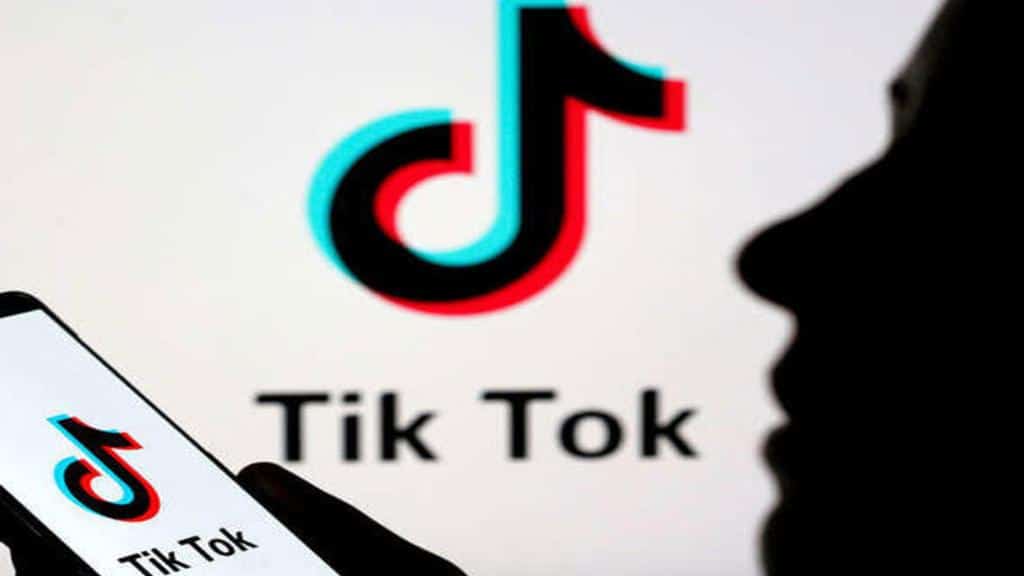 TikTok is experimenting with a new monthly subscription to eliminate video-sharing platform advertisements.
The BBC has learned that the Chinese company is testing the service in an English-speaking market outside the United States, but the company has declined to comment on where.
The tryout price for the subscription is $4.99 (£4.13).
Meta reportedly considers ad-free subscriptions for EU residents to comply with the bloc's advertising regulations.
TikTok displays personalized advertisements to all users over the age of 18 at this time.
TechCrunch, a news website, reported that the test is on a limited scale, and there is no assurance that a global subscription rollout will occur.
YouTube and X, formerly Twitter, and Tiktok are among the sites that already charge a monthly fee for fewer or no advertisements.

TikTok is experimenting with a new monthly subscription to eliminate video-sharing platform advertisements.
According to the Wall Street Journal, Meta owns Facebook and Instagram and plans to charge European users who opt out of receiving personalized advertisements on its platforms.
Meta reportedly informed EU regulators that users would be charged approximately €10 (£8.68) per month to use Instagram or Facebook without personalized advertisements on desktop and €13 (£11.28) per month on mobile.
A spokesperson for Meta told the BBC, "Meta believes in the value of free services supported by personalized advertisements." Nonetheless, we continue investigating potential solutions to ensure compliance with evolving regulatory requirements. No further information is available at this time."
In response to an EU ruling, the company announced in August that it intended to modify its terms and obtain users' consent before displaying advertisements based on their personal information.
In January, it was fined €390 million (£346 million) by the Irish Data Protection Commission.
The regulator stated that Facebook and Instagram could not "force consent" by requiring users to accept how their data is utilized or quit the platform.
SOURCE – (BBC)
Disney Plus Announces Crackdown On Password Sharing In Canada In 2023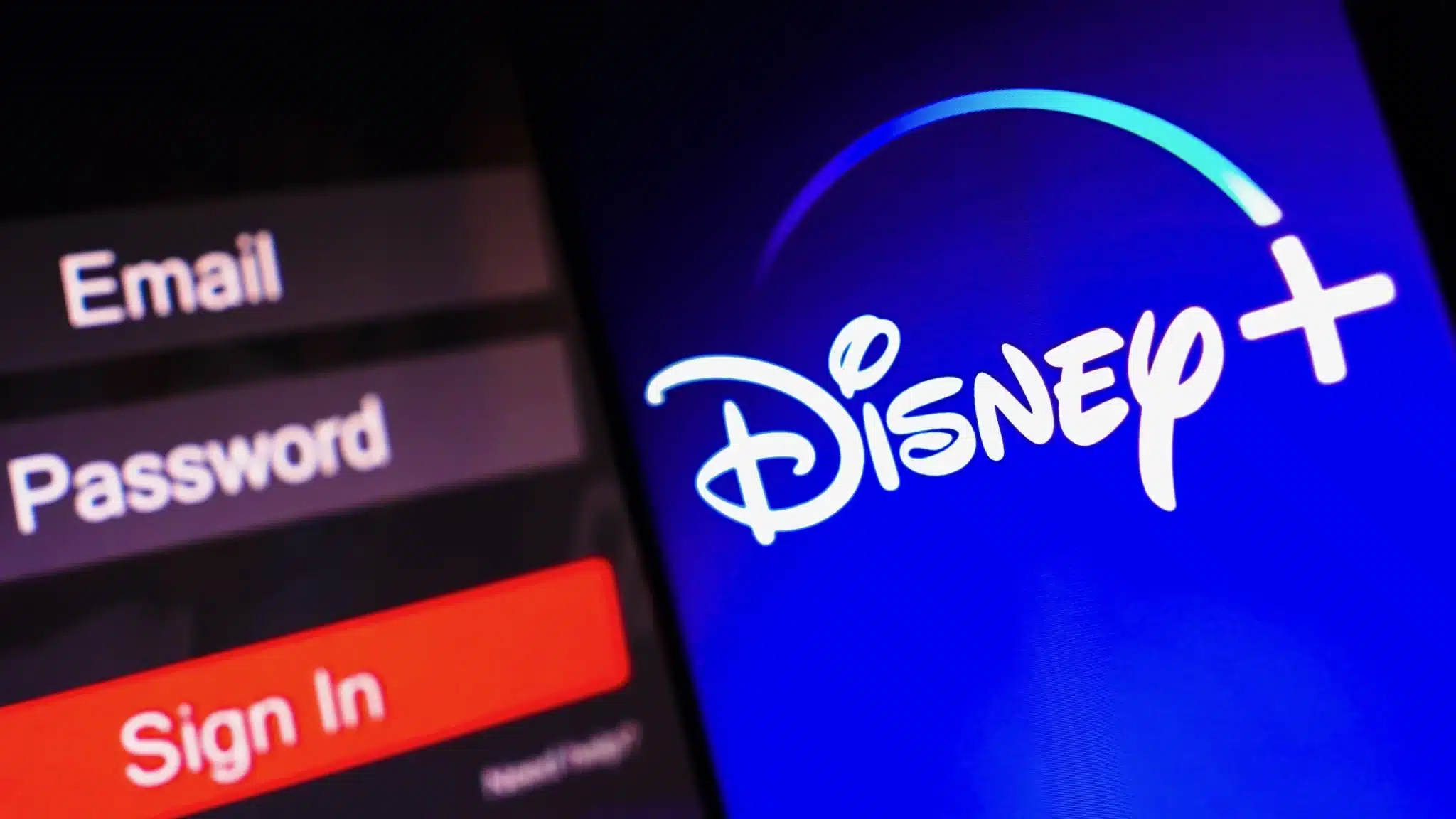 NEW YORK — Today, password-sharing crackdowns are becoming increasingly prevalent in the streaming industry. In addition, Disney Plus follows suit.
In an email sent to Canadian users this week, Disney announced restrictions on the "ability to share your account or credentials outside of the household."
The updated Canadian Subscriber Agreement for Disney Plus stipulates that users may only share a subscription within their domicile if permitted by their account tier and that violations may result in Disney Plus limiting or terminating service. According to the streamer's help center, "Household" refers to the collection of devices associated with a subscriber's principal residence and used by the residents.
These password-sharing restrictions are part of multiple revisions to the Disney Plus Subscriber Agreement that will go into effect on November 1 for most Canadian users. According to this week's email, annual subscribers in Quebec may see the changes a bit later, depending on their billing cycle, while users who alter their plan before November 1 will see the changes take effect immediately.
As previously disclosed in August, Disney Plus will launch its ad-supported tier offerings in Canada and select European markets on November 1. The ad-supported tier of Disney Plus has been available in the U.S. since December 2022.

Disney Plus Announces Crackdown On Password Sharing In Canada
When contacted by The Associated Press, a Disney Plus spokesperson declined to comment on whether similar domestic restrictions could be anticipated in countries other than Canada.
In a recent earnings call, Walt Disney Co. CEO Bob Iger pledged to make the company's streaming services profitable, notably through an October price increase on its ad-free Disney+ and Hulu plans in the U.S. and a restriction on password sharing that is expected to last through 2019.
At the time, Iger did not elaborate on the password-sharing crackdown beyond stating that Disney could reap some benefits in 2024, although he added that the work "might not be completed" by then and that Disney could not predict how many password-sharing users would switch to paid subscriptions.
New restrictions on streaming extend far beyond Disney. Netflix, for instance, made headlines when it began clamping down on password sharing. Freeloading viewers are now required to open their accounts in the United States unless a subscriber with a standard or premium plan agrees to pay a $8 monthly surcharge to enable more people from different households to watch.
SOURCE – (AP)