Tornado hits Selma, Alabama; 8 deaths reported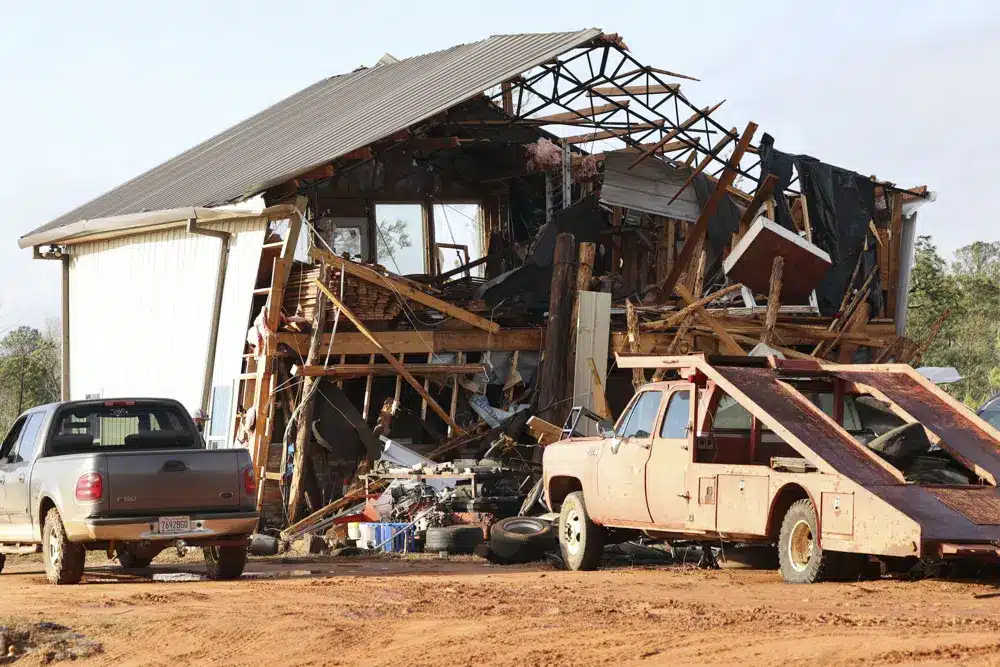 SELMA, Ala. Crews worked through the night searching for those stranded after a catastrophic storm unleashed tornadoes throughout the United States South sections, killing at least eight people and causing significant damage in Selma, Alabama.
Before the worst storms passed across Georgia on a track south of Atlanta, one tornado carved a 20-mile (32-kilometer) path through two rural Alabama villages.
According to Autauga County Coroner Buster Barber, searchers discovered a body after sunrise Friday while exploring an area near a home that was heavily damaged Thursday when the hurricane slammed central Alabama. Seven people have died in that part of the county, 64 kilometers northeast of Selma.
According to Butts County Coroner Lacey Prue, a passenger died in Georgia after a tree fell on a vehicle in Jackson. Officials said the storm looked to have thrown a freight train off its rails in the same area.
According to Ernie Baggett, Autauga County's emergency management director, at least 12 individuals were seriously injured and brought to hospitals as rescuers cut through downed trees looking for more needy people.

Tornado Flings Mobile Homes Into The Air
According to him, over 40 residences were demolished or severely damaged, including numerous mobile homes that were catapulted into the air. "They weren't just blown away. They were blown a long way."
Authorities predicted a full picture of the destruction would emerge Friday as they search for more victims. The National Weather Service reported possible tornado damage in at least 14 Alabama counties and five Georgia counties late Thursday.
In Selma, the city council declared a state of emergency on a sidewalk using smartphone lights.
The hurricane hit Griffin, south of Atlanta, as mourners gathered at Peterson's Funeral Home for a wake. When a large tree fell on the structure, about 20 individuals inside the building scrambled for cover in a lavatory and an office.
"We were in absolute shock when we came out," said Sha-Meeka Peterson-Smith, the funeral home's chief operating officer. "We heard everything, but we had no idea how horrible it was."

Storms, Winds, And Tornadoes Wreak Havoc On The Southern States.
On Thursday, a powerful storm system churning up high winds and generating tornadoes ripped across the United States South, killing at least seven people in Georgia and Alabama. (January 13)
According to her, the uprooted tree smashed straight through the front of the business, demolishing a viewing room, a lounge, and a front office. No one was injured.
Griffin officials told local news sources that several individuals were trapped inside an apartment building after trees crashed. A Hobby Lobby store suffered roof damage, and firemen freed a man pinned for hours under a tree that had fallen on his house from 10 p.m. Thursday to 6 a.m. Friday, the city imposed a curfew.
On Thursday, the weather service got reports of more than 40 tornadoes from all over the country. Mississippi, Alabama, Georgia, Tennessee, Kentucky, South Carolina, and North Carolina were all warned about tornadoes. Reports of tornadoes still need to be checked out, and some of the damage may turn out to be caused by wind.

Tornado Created Wide Path In Downtown Selma
The tornado that slammed into Selma carved a wide path across the downtown area, destroying brick buildings, uprooting oak trees, flipping cars, and leaving electricity lines dangling. Plumes of dense, black smoke from a fire ascended over the city; it was unclear whether the storm started the fire.
Selma's mayor, James Perkins, says that no one has died, but that a lot of people have been seriously hurt. Friday morning, officials planned to gain an overhead glimpse of the city.
"There are a lot of downed power lines," he explained. "The streets are really dangerous."
Mattie Moore was among the Selma citizens who picked up boxed meals from a downtown charity.
"Thank God we're still alive. "It's like something out of a movie," Moore said of the devastation.
Selma is an Alabama city with about 18,000 people. It is about 50 miles (80 kilometers) west of Montgomery, the state capital. On March 7, 1965, state troopers severely beat Black protesters marching for voting rights across the Edmund Pettus Bridge as part of the civil rights struggle.

Storm Got Darker And Darker
Malesha McVay captured video of the massive twister, which became dark as it swept away home after home.
A natural La Nina weather cycle, warming of the Gulf of Mexico likely due to climate change, and a decades-long eastward shift in tornado activity — combined to make Thursday's tornado outbreak unusual and damaging, according to Victor Gensini, a tornado researcher at Northern Illinois University.
La Nina, a cooling of regions of the Pacific that affects weather around the world, played a factor in creating a wavy jet stream that brought a cold front through, according to Gensini. However, this is insufficient to cause a tornado outbreak. Moisture is the other component.
The air in the Southeast is normally rather dry this time of year, but the dew point was twice the average, presumably due to exceptionally warm water in the Gulf of Mexico, which is likely influenced by climate change, according to Gensini. That moisture met the cold front, resulting in devastating storms.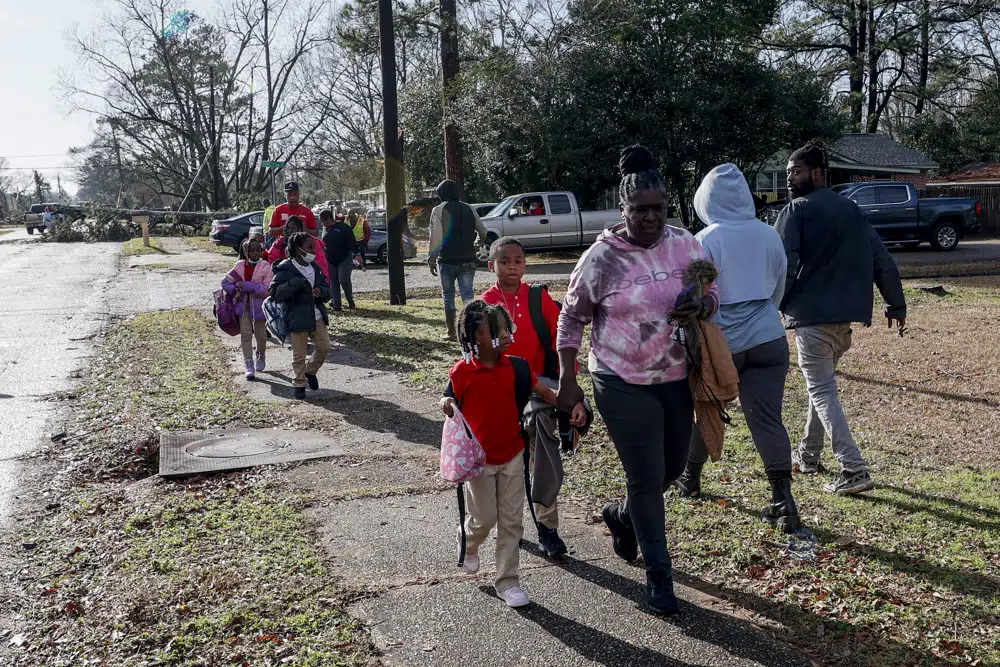 School Canceled For 90,000 Children
According to PowerOutage.us, which records outages nationwide, approximately 22,000 people in Alabama were without power early Friday. After the storm system ripped a path across a tier of counties immediately south of Atlanta, approximately 23,000 people in Georgia were still without power.
On Friday, school was canceled for 90,000 kids in at least six Georgia counties.
The meteorological office in Kentucky verified that an EF-1 tornado struck Mercer County and that personnel was evaluating the damage in a few more counties.
SOURCE – (AP)
Peru Has Lost More Than Half Its Water Reserves As Glaciers Rapidly Melt
According to a new government inventory issued on Wednesday, Peru has lost 56% of its tropical glaciers over the previous six decades owing to climate change.
According to the National Institute of Research of Mountain Glaciers and Ecosystems, Peru has 68% of the world's tropical glaciers, and rising temperatures have caused melting and the formation of new mountain lagoons, which risk overflowing and floods.
According to the analysis, which analyzes satellite imagery until 2020, 2,084 glaciers cover 1,050 square kilometers (405 square miles) in Peru, compared to 2,399 square kilometers of ice and snow in 1962.
"In four years, from 2016 to 2020, we lost almost 6% of these high mountain glaciers," Beatriz Fuentealba, the institute's head, said from the Ancash region, where several glaciers had vanished.

Peru Has Lost More Than Half Its Water Reserves As Glaciers Rapidly Melt
The inventory shows that 164 lagoons have formed or are in the process of forming in the last four years, increasing the total number of glacier lagoons to 8,466, spanning approximately 1,081 square kilometers.
"The new lagoons could be future water reserves, but because they are at high altitudes, they pose a risk of overflowing and flooding," said Jesus Gomez, director of glacier research at the Ministry of Environment.
According to the paper, nearly all Peru's tropical glaciers are over 6,000 meters (19,685 feet) above sea level, while the new lagoons are between 4,000 and 5,000 meters.
According to the report, about 20 million Peruvians benefit directly or indirectly from the glacier water.
"This means we have lost more than half of our water reserves," Environment Minister Albina Ruiz said, warning that glacial retreat is affecting the natural mountain ecology.

Peru Has Lost More Than Half Its Water Reserves As Glaciers Rapidly Melt
"While we cannot stop glaciers from melting over time, we can slow their loss," she added, advocating for reduced pollution, more green space, and "most importantly, recognizing that the mountain provides us with life."
Glaciers melt due to rising temperatures, leading to the flow of water from the glaciers into the ocean. This process contributes to sea level rise, impacting coastal communities and ecosystems around the world.
The melting of glaciers is a significant consequence of climate change and has far-reaching effects on the environment and human civilization.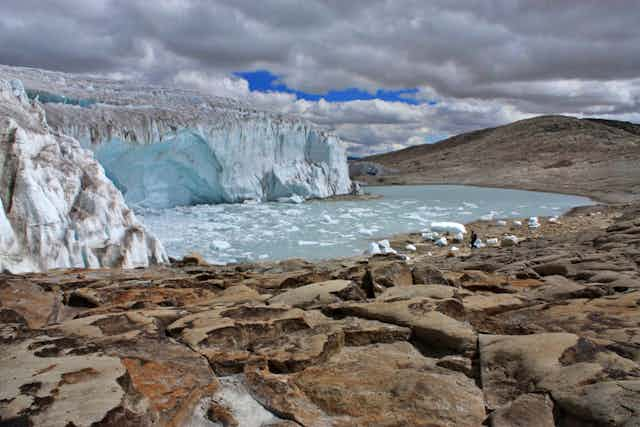 SOURCE – (CNN)
2023 China: WHO Seeks Data On 'Pneumonia Clusters' In Children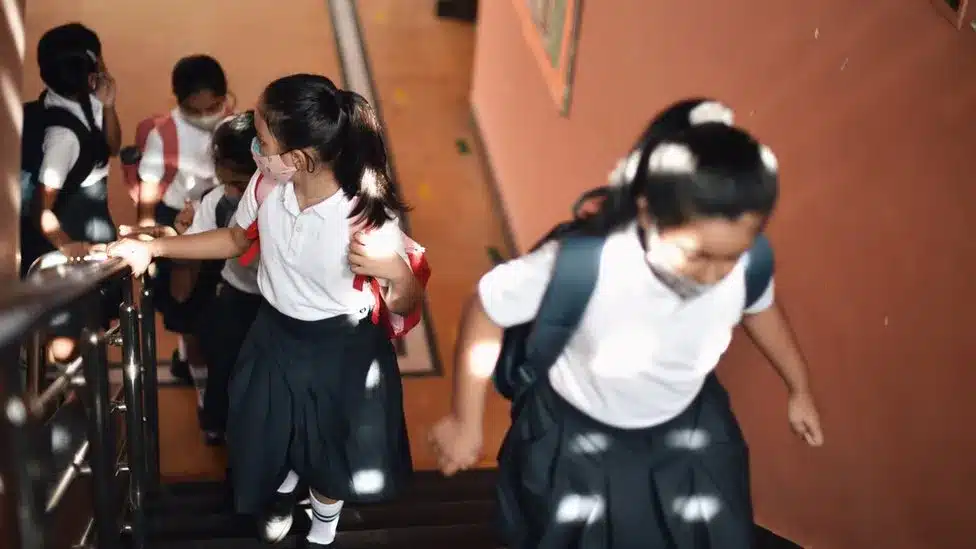 The World Health Organization (WHO) has requested more information from China regarding "clusters of undiagnosed pneumonia" that are reportedly increasing among children in the country's north.
According to non-state media reports, pediatric hospitals in several parts of China are overcrowded with unwell children.
Chinese officials blamed the lifting of Covid restrictions for an increase in flu-like symptoms this winter.

The WHO is advising Chinese citizens to take preventative steps.
The UN health agency said in a statement that it requested further information on allegations of "clusters of undiagnosed pneumonia in children in northern China" in the media and from ProMed, a worldwide outbreak tracking system.
Pneumonia is a broad medical word for an infection and inflammation of the lungs. Various viruses, bacteria, or fungi can cause it.
Following the release of the WHO statement, the state-run Xinhua news agency published an item on Thursday in which officials from China's National Health Commission (NHC) stated that they were paying particular attention to diagnosing and treating children with respiratory infections.
While talks of China and a wave of infection can make people nervous, recalling the Covid-19 pandemic, it's an excellent procedure for the WHO to seek clarification. But the only way of understanding why this outbreak of illnesses has occurred is if Beijing responds.
It is also uncommon for the WHO to request further information from countries regarding a cluster of illnesses. They do it nearly every day.
Daily, a WHO professional staff sifts through hundreds of media reports and internal surveillance data on circulating diseases from countries. Experts then assess whether more information is required if it becomes a public health emergency of international concern.
However, it is unusual to request additional information public. Previously, this was done through private channels between the WHO and national health officials.

China: WHO Seeks Data On 'Pneumonia Clusters' In Children
The UN agency is undoubtedly concerned that people may be more wary of viruses reported in China after COVID-19. In the aftermath of the pandemic, the WHO is likewise attempting to be more transparent.
The UK's Health Security Agency (UKHSA) stated it was carefully monitoring the situation.
According to the WHO, Northern China has recorded an "increase in influenza-like illness" since October, compared to the same period in the previous three years.
The Chinese NHC reported last week that various respiratory infections were rising nationwide, including influenza, COVID-19, mycoplasma pneumonia (a frequent bacterial infection affecting younger children), and respiratory syncytial virus (RSV).
Officials attributed the increase to the removal of COVID-19 limitations.
Other nations, like the United Kingdom and the United States, had similar increases in flu-like symptoms when pandemic restrictions were relaxed.
"China is likely experiencing a major wave of childhood respiratory infections now because this is the first winter after their lengthy lockdown," said Prof Francois Balloux of the University College London Genetics Institute.

China: WHO Seeks Data On 'Pneumonia Clusters' In Children
Prof Paul Hunter of the University of East Anglia (UEA) stated that there is now insufficient data to establish a definitive diagnosis of what is causing the diseases.
"Overall, this does not sound like an epidemic caused by a novel [new] virus," he continued. If that's the case, I'd expect many more adult infections. The rare illnesses documented in adults point to pre-existing immunity from previous exposure."
The WHO says it is unclear whether the reported pneumonia outbreak and the overall increase in respiratory diseases reported by Beijing are linked and has issued a formal request for more information.
It has encouraged Chinese citizens to take basic precautions such as getting vaccinated, wearing masks, and washing their hands.
SOURCE – (AP)
Dogs Are Coming Down With An Unusual Respiratory Illness In Several US States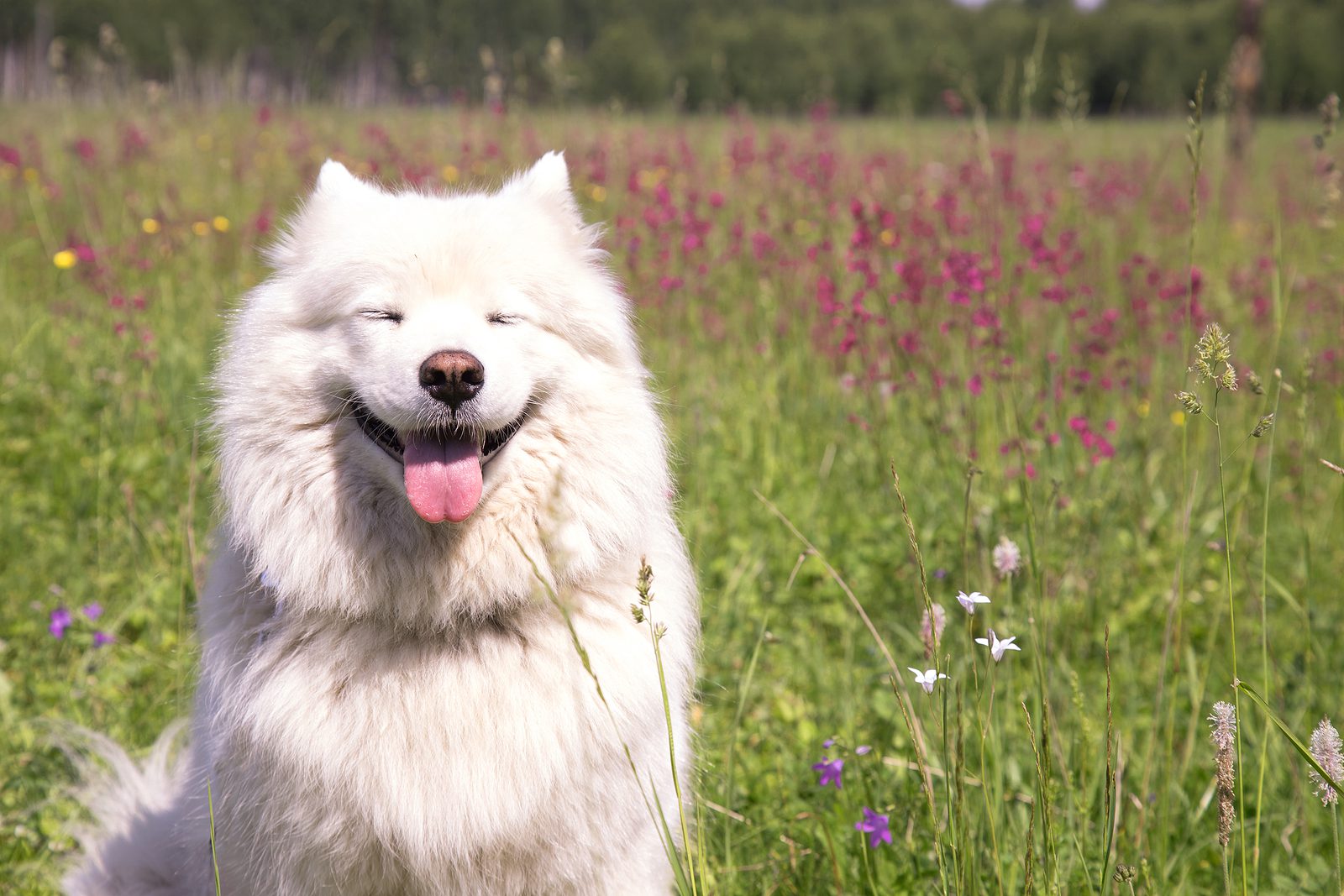 Veterinary laboratories in multiple states are looking into an odd respiratory ailment in dogs and urging consumers to take simple precautions to keep their pets healthy while vets strive to figure out what's wrong.
Oregon, Colorado, and New Hampshire have all experienced the infection, which has caused long-term respiratory problems and pneumonia and is resistant to medications. Coughing, sneezing, nasal or ocular discharge, and lethargy are all respiratory infection symptoms in dogs. Some cases of pneumonia advance quickly, causing dogs to become quite ill within 24 to 36 hours.

Dogs Are Coming Down With An Unusual Respiratory Illness In Several US States
Since mid-August, the Oregon Department of Agriculture has reported more than 200 disease cases. It has urged pet owners to contact their veterinarian if their dog becomes ill and directed state vets to report cases as quickly as possible.
The agency is collaborating with state researchers and the United States Department of Agriculture's National Veterinary Services Laboratory to determine the source of the infections.
According to Kurt Williams, director of Oregon State University's Oregon Veterinary Diagnostic Laboratory, dogs have died. However, without a precise definition of the sickness or a test for it, he said it's difficult to estimate how many people died from a severe form of the virus.
Williams' message to dog owners was simple: "Don't panic." He also advised dog owners to keep their pets' immunizations up to date, including those that protect against certain respiratory infections.
As they try to identify the culprit, labs around the country have been sharing their findings.

Dogs Are Coming Down With An Unusual Respiratory Illness In Several US States
David Needle, senior veterinary pathologist at the University of New Hampshire's New Hampshire Veterinary Diagnostic Laboratory, has been researching the unusual ailment for nearly a year.
His group and colleagues at the university's Hubbard Center for Genome Research have examined samples from canines in Rhode Island, New Hampshire, and Massachusetts, and more will be arriving from Oregon, Colorado, and probably other states shortly.
He stated that his team has not witnessed a significant increase in the number of dogs dying from the sickness, but he nonetheless advised pet owners to "reduce contact with other dogs."
SOURCE – (AP)