2 Dead In Missouri Flash Flood; Tornado Threat In The South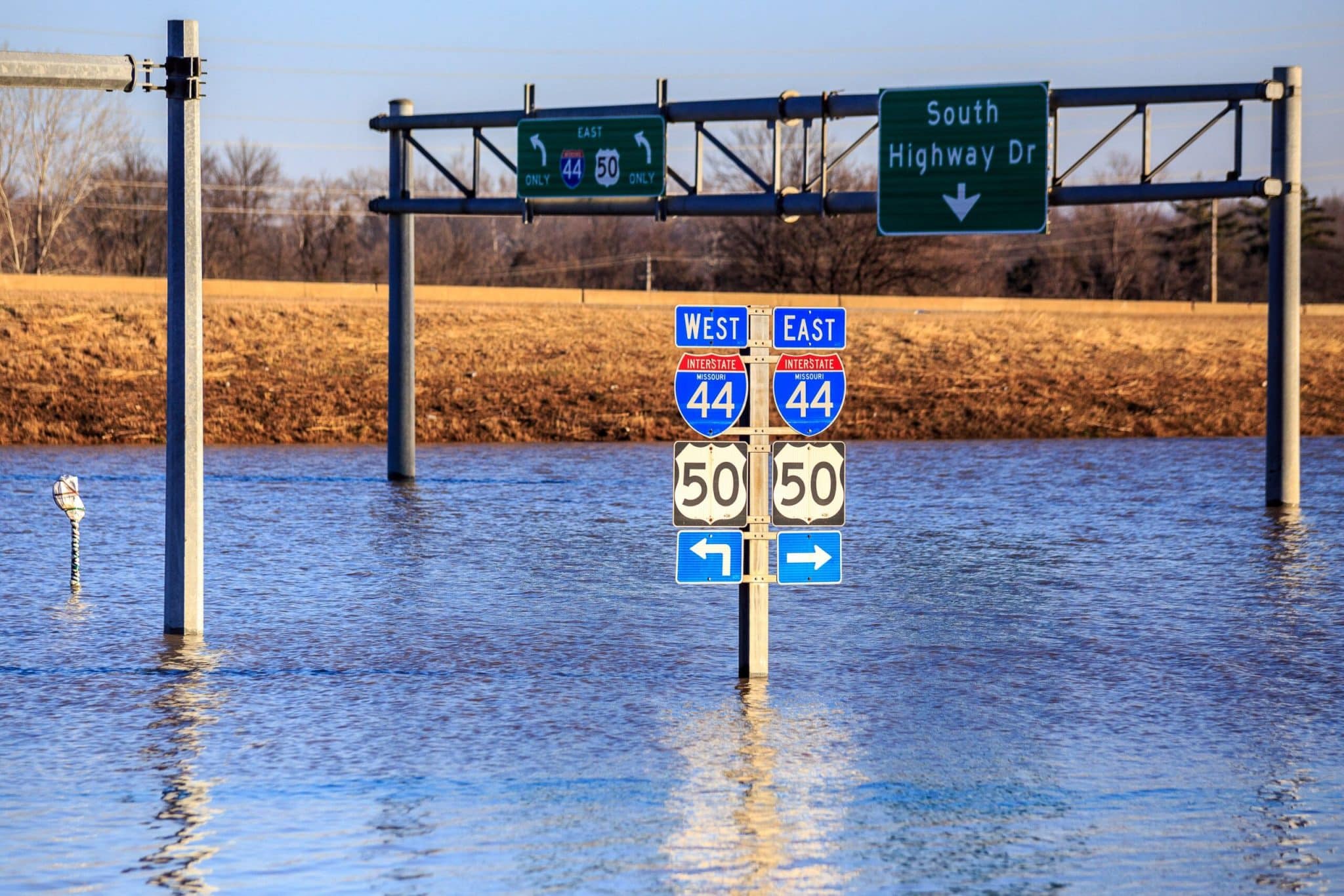 DECATUR, Texas — Two persons were killed early Friday in Missouri after their automobile was carried away by torrential rains as part of a severe weather storm raging over the Midwest and South.
The crash occurred shortly after midnight in a sparsely inhabited area of southwest Missouri. According to authorities, six young adults were in the vehicle washed away while attempting to cross a bridge over a flooded creek in Grovespring.
Four of the six survived the water. Devon Holt, 20, of Grovespring, was discovered about 3:30 a.m., and Alexander Roman-Ranelli, 19, of Springfield, was discovered about six hours later, according to Missouri State Highway Patrol Sgt. Thomas Young.
According to Young, the motorist told investigators that severe rains made it difficult to detect that water from a creek had submerged the bridge.
Meanwhile, the hunt for a lady who went missing after flash flooding from a tiny river drove her car off the road in another southwestern Missouri county. According to the Logan Rogersville Fire Protection District, the victim's dog was recovered safely, but there was no sign of the woman. Two additional people in the car were saved.
Southern Missouri received about 3 inches of rain Thursday night and into Friday morning, and severe weather was also affecting neighboring areas. A possible tornado touched down in north Texas early Friday as a dynamic storm system threatened to produce tornadoes in numerous Southern states.

Flash flooding from a tiny river drove her car off the road in another southwestern Missouri county.
According to Matt Elliott, a warning coordination meteorologist at the National Oceanic and Atmospheric Administration's Storm Prediction Center in Norman, Oklahoma, Severe weather is forecast throughout many states.
"We're talking about several tornadoes, some of which could be strong and intense," Elliott warned.
The Storm Prediction Center warned that tornadoes would be most likely across Arkansas, Louisiana, Mississippi, and Tennessee on Friday afternoon and evening. Storms with destructive winds and hail were predicted to move from eastern Texas and southeastern Oklahoma into southeastern Missouri and southern Illinois.
Heavy rain Thursday night and Friday morning prompted flash flooding in areas of Missouri, where a vehicle became stranded near the town of Fordham, according to authorities. Rescue teams were called to a low-water crossing on the Finley River late Thursday, according to Logan Rogersville Fire Protection District authorities on Facebook.

Southern Missouri has received 3 inches of rain since Thursday
Two persons were rescued, but a third was still missing as of Friday morning. The crews intended to deploy boats and have searchers stroll along the river's edge.
According to the meteorological service, some sections of southern Missouri have received 3 inches of rain since Thursday, and rain is likely to continue until Saturday morning. Most of southern Missouri was under a flash flood watch or warning on Friday.
According to Cody Powell, the county's emergency management coordinator, a probable tornado impacted the southwest portion of Wise County around 5 a.m., damaging homes and downing trees and electrical lines. Powell stated that he had received no reports of injuries.
Although the weather service has not confirmed a tornado, damage to residences has been recorded in neighboring Parker County, according to meteorologist Matt Stalley, and investigators will likely head to the region later Friday to make that conclusion.
The two areas are roughly 10 miles (16 km) apart on the western border of the Dallas-Fort Worth metroplex, and the storm system is predicted to pass east of the region by early Friday afternoon, according to Stalley.
SOURCE – (AP)
Canadian Mother And Twins Charged With Pretending To Be Inuit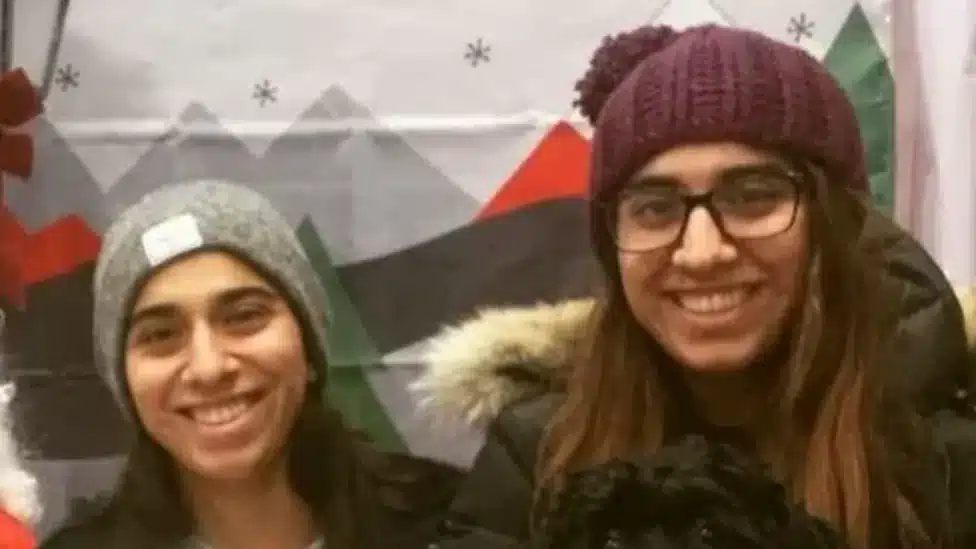 Three Canadian women have been charged with impersonating Inuit to receive benefits from indigenous organizations.
Two sisters, aged 25, allegedly committed fraud by posing as adopted Inuit children.
The two sisters and their 59-year-old mother face two counts of fraud. One Inuit group described the alleged deception as "shocking."
On October 30, the defendants are scheduled to appear in court in Iqaluit.
The Royal Canadian Mounted Police (RCMP) stated in a statement that Amira and Nadya Gill, along with their mother Karima Manji, defrauded two local organizations of "funds that are only available to Inuit beneficiaries by obtaining grants and scholarships" between October 2016 and September 2022.
As part of the Nunavut Agreement, a 1993 indigenous land claim settlement, members of Canada's Inuit community in the sparsely populated northern territory are eligible for grants and scholarships.
Nunavut Tunngavik Inc., or NTI, which represents Inuits in the territory, oversees the registration of indigenous classification.
NTI stated in a March statement that it had become "aware of possible fraudulent enrollment" of the Gill sisters after Ms. Manji claimed they were adopted and identified an Inuk woman as their birth mother.

Three Canadian women have been charged with impersonating Inuit to receive benefits from indigenous organizations.
They stated that the instance was a "first of its kind" in the organization's enrollment program's history.
The three Ontario residents were removed from the NTI's list of beneficiaries, and the matter was referred to the RCMP following an investigation.
Kitty Noah, the woman identified by the Gills as their birth mother, stated before her demise in July that she was unrelated to the twins.
In 2021, the sisters Gill, both Ontario's Queen's University graduates, launched an online business selling facial masks with designs by indigenous artists.
In an interview with Canadian broadcaster CBC, NTI President Aluki Kotierk stated that the Gill sisters and their mother should "at a minimum" refund the money they received from Inuit organizations.
HE ADDED THAT the NTI will conduct additional training for enrollment committees in the future.
Mr. Kotierk described the alleged fraud as "another form of colonization" and part of a larger trend of non-indigenous Canadians claiming indigenous ancestry.
He stated, "You wanted to take our language from us." "You intended to strip us of our culture. Are you now attempting to assume our identity? It is simply astounding."
In a statement, the NTI referred to the incident as "isolated" and stated that it was fortifying enrollment requirements by requiring applicants to submit a copy of their long-form birth certificate.

Three Canadian women have been charged with impersonating Inuit to receive benefits from indigenous organizations.
In addition to the funds provided by the Kakivak Association and the Qikiqtani Inuit Association, claiming indigenous status enabled the siblings to receive scholarships from Indspire, a Canadian indigenous charity, Hydro One, and the Royal Bank of Canada.
Before 2021, scholarship applicants could self-identify as indigenous, according to a Royal Bank of Canada spokesperson, but the requirements have since been updated.
The BBC has sought comment from Indspire and Hydro One.
Some Canadians have used "pretendians" to refer those who fraudulently claim indigenous ancestry.
Jean Teillet, a member of the Métis indigenous community, told Global News that the term "sounds harmless" minimizes the gravity of the issue.
"I prefer to call it fraud because the definition of fraud is intentional deception to obtain a material gain, and that's what we're talking about here."
The three accused women were not readily accessible for comment.
SOURCE – (BBC)
Tropical Storm Ophelia Moves Inland Over North Carolina As Coastal Areas Lashed With Wind And Rain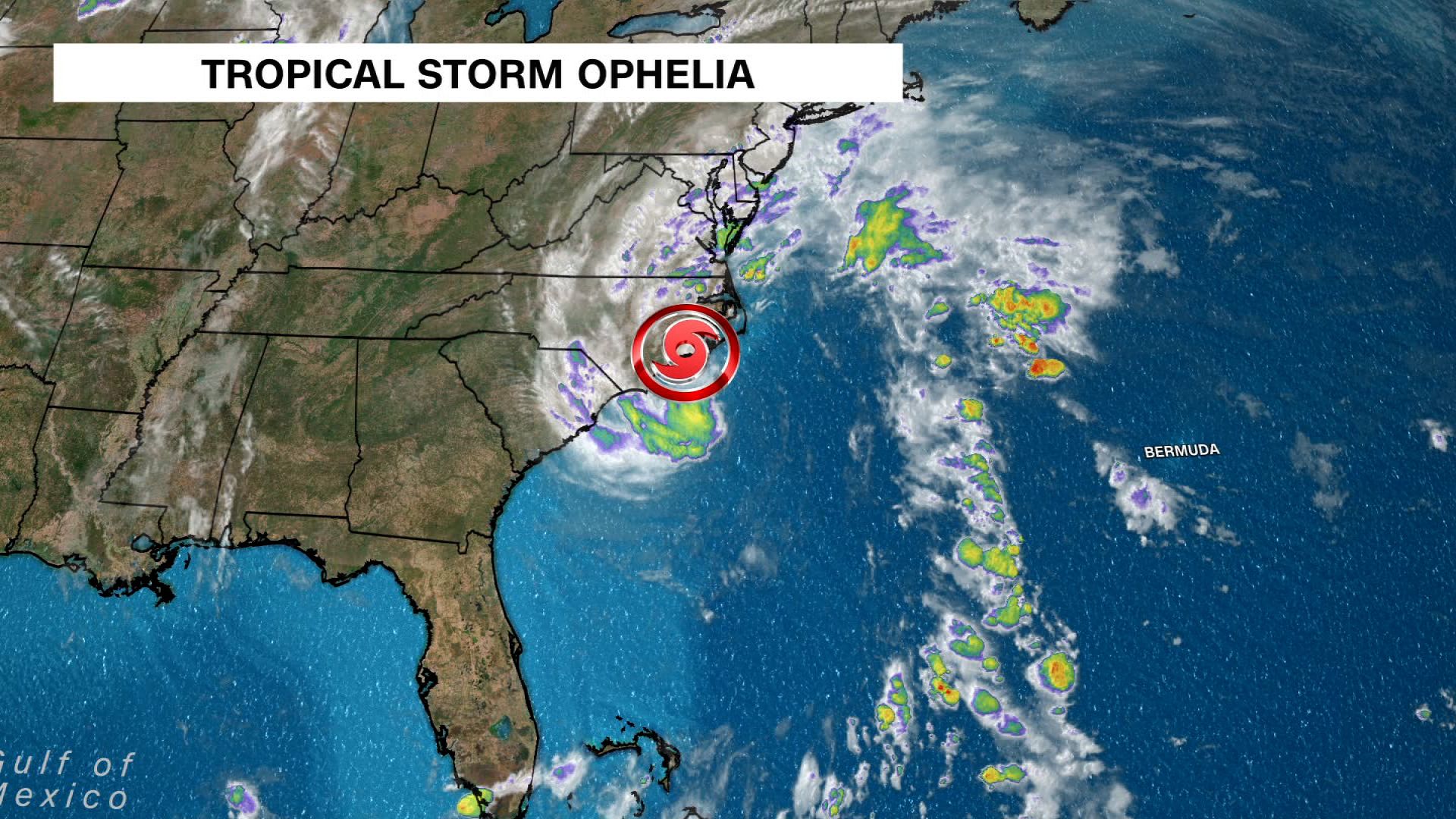 ANNAPOLIS, Maryland — After making landfall near Emerald Isle early Saturday morning, Tropical Storm Ophelia swirled across North Carolina, lashing eastern portions of the state with rain, damaging winds, and hazardous water surges.
The storm landed at 6:15 a.m. with near-hurricane-force winds of 70 mph (110 kph) but was anticipated to weaken as it turned north Saturday and then shifted northeast on Sunday, according to the U.S. National Hurricane Centre.
As of Friday, Ophelia is churning up the East Coast at approximately 13 mph (21 kph), bringing windy conditions and torrential rainfall for the weekend. Through Sunday, portions of North Carolina and Virginia may receive up to 7 inches (18 centimeters) of precipitation, with 2 to 4 inches (5 to 10 centimeters) predicted for the remainder of the mid-Atlantic region.
Philippe Papin, a hurricane expert at the National Hurricane Centre, stated that the primary risk posed by the storm system over the next few days will be the possibility of flooding precipitated by the rain.
"Tropical storm-force winds have been observed, but they are beginning to gradually diminish as the system moves further inland," Papin said in an early Saturday interview. However, in the next 12 to 24 hours, a substantial portion of eastern North Carolina and southern Virginia is at risk for flooding precipitation.
Several eastern North Carolina counties had tens of thousands of residences and businesses without power as of Saturday morning, according to poweroutage.us, which monitors utility reports.

Tropical Storm Ophelia swirled across North Carolina, lashing eastern portions of the state with rain, damaging winds, and hazardous water surges.
Jeff Brooks, a spokesperson for Duke Energy, told WTVD-TV on Saturday, "When you have a slow-moving storm with several inches of rain and a wind gust of 30, 40 miles per hour, that's enough to bring down a tree or limbs." "This has been the case in the majority of areas where we have experienced outages."
From Bogue Inlet, North Carolina, to Chincoteague, Virginia, a storm surge warning was issued indicating the threat of rising ocean water forced inland by Ophelia. In some locations, waves of 4 to 6 feet (1.2 to 1.8 meters) were predicted. The area from Cape Fear, North Carolina, to Fenwick Island, Delaware, was issued a storm warning.
On Friday, each of North Carolina, Virginia, and Maryland governors declared a state of emergency. Several institutions closed early, and several weekend activities were canceled. The Washington Nationals baseball contest scheduled for Saturday was postponed until Sunday. Until conditions improve, the North Carolina Ferry System suspended service on all routes until conditions improve.

Tropical Storm Ophelia swirled across North Carolina, lashing eastern portions of the state with rain, damaging winds, and hazardous water surges.
Nancy Shoemaker and her husband Bob picked up sandbags in a park in Annapolis, the capital of Maryland, on Friday. In October of last year, a storm surge swept away the sandbags they had placed in their yard, which is adjacent to the water.
Nancy Shoemaker stated, "We're hoping that won't happen this time." "If we have a lot of wind and a lot of surge, it can look like the ocean out there, so that's a problem."
Michael Brennan, director of the National Hurricane Centre, stated that it is not unusual for one or two tropical cyclones or hurricanes to form annually off the East Coast.
Brennan stated in a Friday interview, "We're at the height of hurricane season, and storms can form virtually anywhere in the Atlantic basin."
According to scientists, climate change could result in hurricanes expanding their reach into mid-latitude regions more frequently, making cyclones like Hurricane Lee more frequent.
One study simulated tropical cyclone trajectories from the pre-industrial and modern eras and a future with increased emissions. It was discovered that hurricanes would track closer to the coastal, including around Boston, New York, and Virginia, and form more frequently along the Southeast coast.
SOURCE – (AP)
2023: Canada Gets Muted Allied Support After Alleging India May Have Been Involved In Killing Of Canadian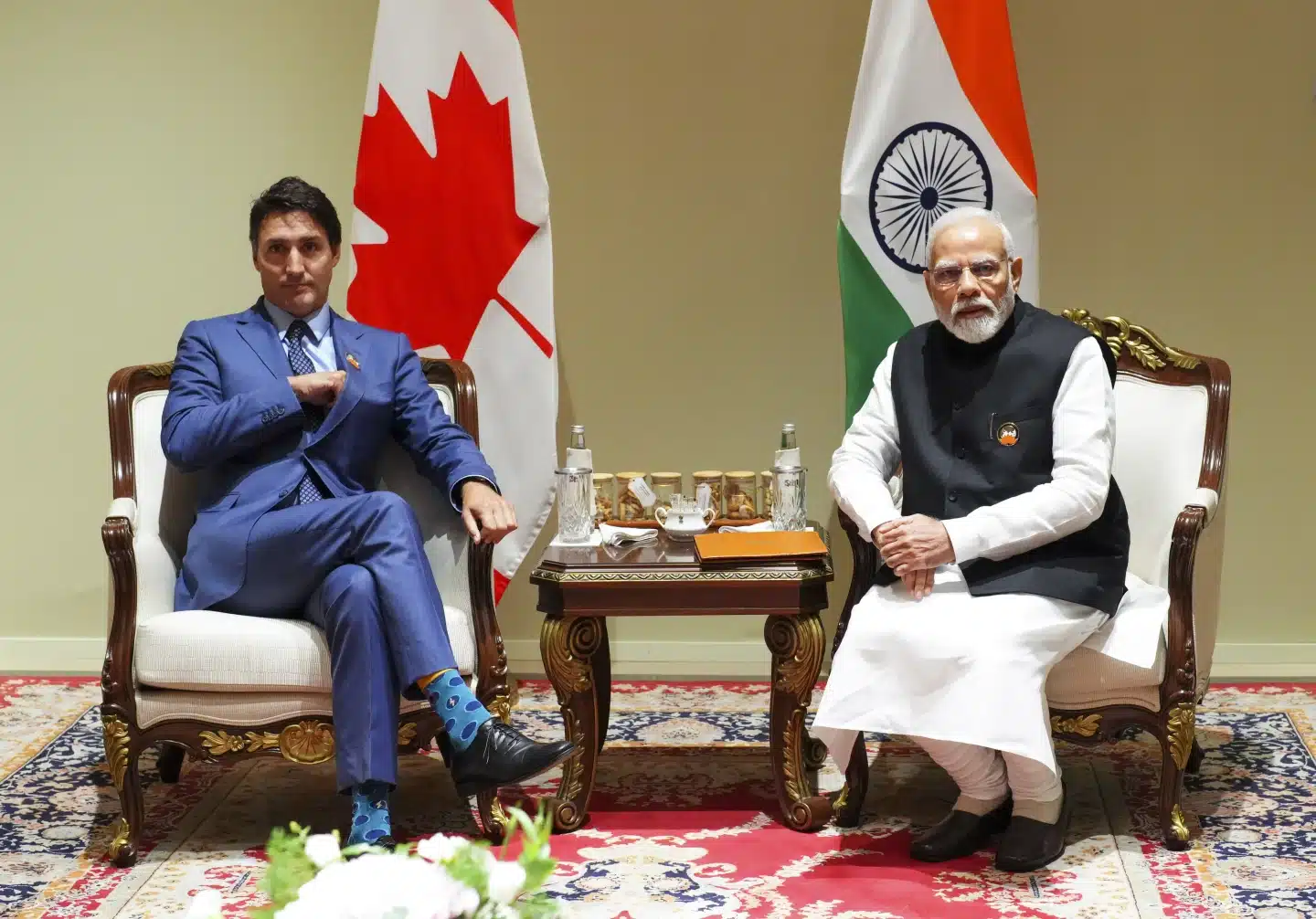 TORONTO, Ontario, Canada — When Prime Minister Justin Trudeau stood up in Parliament and suggested that India was involved in the killing of a Canadian citizen, the international response was quiet.
India appears to be too powerful to be alienated.
None of Canada's most key allies — the United States, the United Kingdom, Australia, and New Zealand, which are all intimately woven together in the "Five Eyes" intelligence-sharing agreement — reiterated Trudeau's charges.
They've expressed their concern. They have demanded thorough investigations. However, none condemned India for its suspected role in assassinating a Sikh separatist, Hardeep Singh Nijjar, on Canadian soil in June.
Why?
There is China, and the objective among allies is to strengthen ties with India as a counterweight to Beijing's expanding influence and aggression.
But it goes beyond that. Many observers estimate that by 2030, modern India's economy will have surpassed Japan and Germany to become the world's third-largest. With over 1.4 billion people and one of the world's largest militaries, it has emerged as a key player in international affairs.

This makes it difficult for Canada's key allies, some of India's main partners, to speak out loudly.
"I think Australia, the United States, and the United Kingdom did about what was expected," said Janice Stein, a political scientist at Toronto's Munk School of Global Affairs.
According to Sushant Singh, a senior scholar at the Centre for Policy Research in New Delhi, "as long as the West needs India to counter China, it is likely to look away."
On Monday, Trudeau claimed there were "credible allegations" of Indian involvement in killing 45-year-old Nijjar outside Vancouver by masked gunmen, whom India had wanted for years. In addition, Canada expelled an Indian diplomat.
A day later, after India escalated the conflict by dismissing a top Canadian envoy, Trudeau softened his approach, telling reporters that Canada was "not looking to provoke or escalate."
"PM tempers criticism as allies decline to condemn India over slain Sikh leader," read the main page of Canada's The Globe and Mail newspaper on Wednesday.

The claims made by the government are especially troubling for the United Kingdom, which is negotiating a free trade agreement with India.
"These are grave allegations." "It is appropriate for Canadian authorities to investigate them," said Max Blain, British Prime Minister Rishi Sunak spokesman.
However, he stated unequivocally that the death will not be discussed during the trade talks, stating that "these are negotiations about a trade deal, and we are not looking to conflate with other issues."
According to Canadian Foreign Minister Mélanie Joly, Trudeau discussed the assassination with Sunak and US Vice President Joe Biden in recent weeks.
If the allies' reactions were subdued, Joly's office and the White House refuted news reports that Canada had lobbied the US and other major allies to denounce the assassination in the days before Trudeau made his claims.
According to White House national security spokesperson John Kirby, any rumors that the United States had rejected Canada were "just flatly false."
"We were deeply concerned by Prime Minister Trudeau's allegations and remain in regular contact with our Canadian partners," Kirby added. "They're investigating, and that should continue unabated."

However, he noted that the US-India partnership "remains vitally important, not only for the South Asia region but, of course, for the Indo Pacific."
Nonetheless, the Biden administration provides more spiritual support than real backing. It may want to keep matters bilateral between Ottawa and New Delhi.
"It's embarrassing" for Washington, according to historian and University of Toronto professor Robert Bothwell. However, "the United States has larger interests."
If Trudeau's allegations are true, it demonstrates that Indian Prime Minister Narendra Modi's government is not "restrained by an innate sense of the rule of law or a commitment to democracy."
"This is the same kind of thing that Putin does," he said, alluding to Russian President Vladimir Putin's adversaries who have been slain in Russia and abroad, including in the United Kingdom.
Najjar, born in India and had worked as a plumber in Canada for many years, was assassinated in the parking lot of a Sikh temple in Surrey, a Vancouver suburb. He was wanted by Indian police, who had long suspected him of having ties to separatist terrorists aiming to establish an independent Sikh republic within India. While advocating for a Sikh nation, Nijjar continually denied any links to terrorism.
Canada has failed to present proof of India's involvement in the murder. However, a US official said Tuesday that the White House interpreted Trudeau's willingness to come out as an indication of the Canadian leader's confidence in what had been discovered. The official, who was not authorized to publicly comment, spoke on the condition of anonymity.

Canada is one of the few countries unapologetically supporting human rights and the international rule of law. It also has no qualms about confronting major powers.
China-Canada ties, for example, took a hit in 2018 after China imprisoned former Canadian diplomat Michael Kovrig and Canadian entrepreneur Michael Spavor. These arrests happened shortly after Canada arrested Meng Wanzhou, the daughter of Huawei's founder and the company's top financial officer. The arrest was done at the request of US officials, who accused Meng of fraud.
Even after a prisoner swap in which China released the Canadians in exchange for Meng in 2021, relations have not improved.
In addition, after Canada's foreign ministry tweeted support for a jailed Saudi activist, the Saudi government removed Canada's ambassador to the kingdom and withdrew its envoy. It took five years for Canada and Saudi Arabia to reestablish full diplomatic relations in May of this year.
Trudeau also clashed with former US President Donald Trump, who pledged to make Canada pay after Trudeau declared that he would not be bullied in trade talks with the US. Trump retaliated by criticizing Trudeau, calling him "meek and mild," which surprised Canadians.
The stakes have risen, and it's uncertain — at least publicly — who Canada can rely on for unwavering support.
"Is Canada alone?" Bothwell wondered. "That is obviously a concern because Canada has always relied on the protection of the British and then the Americans."
SOURCE – (AP)