North Korea Fires Cruise Missiles As Allies Stage Drills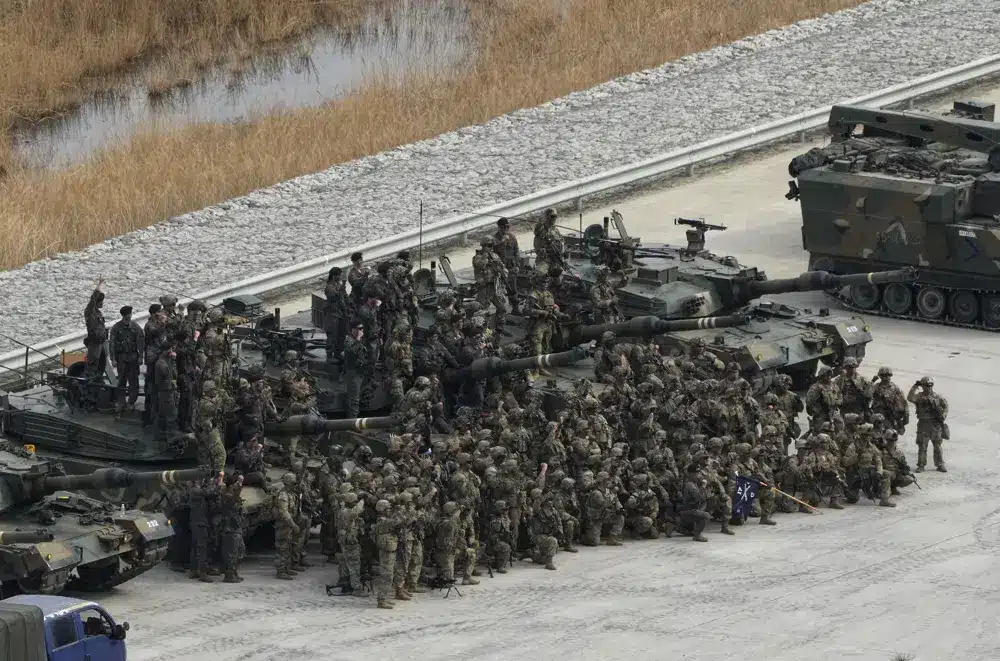 SEOUL, South Korea Three days after carrying out what it described as a mock nuclear strike on South Korea to protest its joint military exercises with the United States, North Korea launched cruise missiles toward the sea on Wednesday, according to the South Korean military.
As a response to the constant military drills between South Korea and the US, which North Korea sees as a practice invasion, it has stepped up its efforts to test weapons. Analysts say that Kim Jong Un, the leader of North Korea, plans to build up his army to get more concessions from the rest of the world and to show that he is a strong leader despite the country's economic problems.
On Thursday, the 11-day South Korea-US drills are scheduled to close. The United States plans to send an aircraft carrier for another round of joint maneuvers with South Korea in the upcoming days. Thus North Korea is expected to resume its nuclear testing.
According to the Joint Chiefs of Staff of South Korea, the eastern coastal town of Hamhung in the North was the source of "several" cruise missile launches. It stated that South Korean and American intelligence agencies were analyzing further information and that the missiles had been fired into the waters off the east coast of the North.
The launches are the fourth since the U.S. and South Korean forces started large-scale military rehearsals early last week, which involve field exercises and computer simulations. They are the North's sixth round of missile testing this month. The amount of field training is the most significant since 2018.

The U.S. and South Korean forces started large-scale military rehearsals.
According to the Joint Chiefs of Staff, the South Korean military will maintain a high level of preparedness and successfully finish the remaining exercises with the United States.
Numerous U.N. Security Council resolutions forbid testing ballistic missile systems, which North Korea has a sizable stockpile of. North Korea has been subject to eleven rounds of U.N. sanctions since 2006 due to the country's earlier nuclear and ballistic missile tests.
The U.N. council does not forbid North Korea from testing cruise missiles. However, because they are made to fly at a lower height to prevent radar detection, analysts contend that they still pose a severe threat to their neighbors. According to experts, the primary objective of North Korean cruise missiles in the event of a conflict is to hit American aircraft carriers or other sizable enemy ships.
Some of North Korea's cruise and ballistic missiles have been referred to be "strategic" weapons, implying that it intends to equip them with nuclear warheads. Experts from other countries disagree on whether the North has progressed in acquiring operational nuclear weapons.
North Korea's state media later confirmed the launches on Wednesday. However, it also contained a statement from senior Foreign Ministry official Jo Chol Su objecting to what it described as recent American diplomatic efforts at the U.N. Security Council to press for the disarmament of the North.
Cho stated that any attempt from the outside to make North Korea give up its nuclear weapons would be seen as "a declaration of war." By its escalating nuclear strategy, he claimed North Korea would respond to such an endeavor harshly.

North Korea tested two cruise missiles from a submarine on March 12.
North Korea has increased its provocative run in military demonstrations in 2023, launching over 20 missiles in 10 different events, following more than 70 missile tests last year, the most for a year. This year saw the testing of intercontinental and short-range nuclear-capable ballistic missiles able to hit the continental United States.
North Korea tested two cruise missiles from a submarine on March 12, the day before the South Korea-US drills started. North Korea tested four long-range cruise missiles last month, claiming they could strike targets 1,240 miles and 2,000 km away.
Kim oversaw the test launch of a short-range ballistic missile on Sunday from what appeared to be an underground silo. According to state media, a mock nuclear attack on unidentified South Korean locations was intended to issue a "stronger warning" to the U.S. and South Korea regarding their drills.
According to the North's media, the missile's simulated nuclear warhead exploded 800 meters (2,600 feet) above the water, which some experts believe was done to maximize damage.

North Korea probably intended to threaten South Korea and the United States.
North Korea had previously claimed to have carried out simulated nuclear attacks on its competitors, but this was the first time it had publicly disclosed such an altitude for nuclear weapon detonation.
By revealing such information, North Korea probably intended to threaten South Korea and the United States. Kim informed state media that the Hwasong-17 ICBM, the nation's longest-range missile, was launched to "strike fear into the enemies" following a test last week.
Kim's nuclear arsenal is developing, so the North is frequently testing. Last year, North Korea passed legislation allowing nuclear weapons to be used as a first resort.
Joint military drills between South Korea and the U.S. have increased in response.
An "unprecedented"-sized live-fire drill between South Korea and the U.S. is scheduled to take place in June, according to a statement from Seoul's Defense Ministry earlier on Wednesday.
South Korean and American forces conducted live-fire training on Wednesday at a location close to the land border with North Korea as part of ongoing joint exercises. The 2nd Infantry Division's deputy commanding officer, Col. Brandon Anderson, emphasized that the drills were defensive.
We're going to keep doing it, he declared. We anticipate doing it well in a conflict situation.
SOURCE – (AP)
Toyota Debuts Hydrogen-Fueled Corolla Race Car As Auto Racing Begins Shift Away From Gas In 2023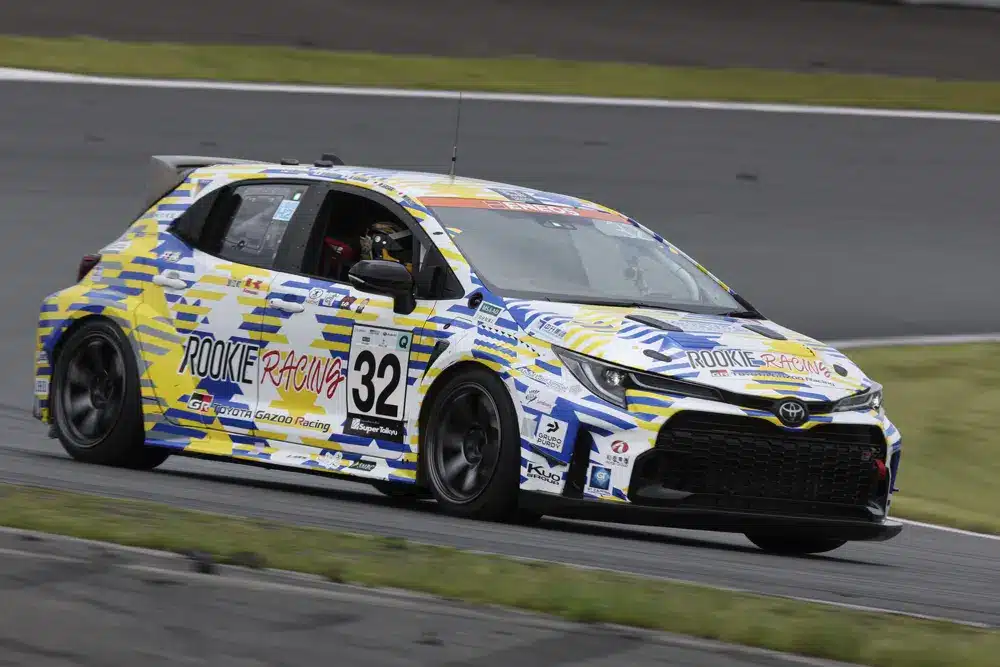 Japan's Oyama — A little Corolla powered by liquid hydrogen debuted in a vast circuit close to Mount Fuji as part of an initiative to introduce cutting-edge technology into the racing scene and showed Toyota's commitment to creating eco-friendly cars.
Akio Toyoda, chairman of Toyota, was beaming as he prepared to drive the hydrogen-fueled Corolla around the track while clad in a fire-resistant racing costume.
"Racing using a liquid hydrogen automobile is a first for the world. In the effort to combat global warming, we hope it will present an additional choice. I want to run one lap, even one second further, to make everyone happy, declared Toyoda, a former Toyota CEO, the company's founder's grandson, and a licensed racer himself.
It will be soon that the hydrogen-powered Corolla race vehicle appears at your dealer. According to Toyota representatives, the Super Taikyu 24-hour race at Fuji Speedway was only a test for the technology.
Unlike electric vehicles, it has a combustion engine, but it burns liquid hydrogen rather than petrol.
Toyota Motor Corp., a Japanese carmaker that sells roughly 10 million vehicles annually, has lagged in the global transition to battery-powered electric vehicles (EVs), but it has long viewed hydrogen as a potentially carbon-neutral alternative.
Experts claim that hydrogen has enormous potential. However, most hydrogen produced to date has been used using fossil fuels like natural gas, including the hydrogen used to power the Corolla racing vehicle.
The need for alternative energy sources has become more urgent due to rising fuel prices and worries about global warming, particularly in Japan, where nearly all of its oil is imported.
Auto racing has been eschewing its gas-guzzling, snarling machines. Honda Motor Co., a rival of Toyota, has said it would resume competing in Formula One, citing the opportunity presented by the new regulations for developing new technology. General Motors Co. and other automakers have made comparable commitments.

Akio Toyoda, chairman of Toyota, was beaming as he prepared to drive the hydrogen-fueled Corolla around the track while clad in a fire-resistant racing costume.
The 24 Hours of Le Mans, the most prestigious endurance race in the world, will be available to hydrogen-powered vehicles utilizing both fuel cells and combustion engines beginning in 2026, according to an announcement made last week by Pierre Fillon, president of the Automobile Club de l'Ouest, the organization that puts on Le Mans.
For me, hydrogen is a very intriguing future solution, Fillon told reporters. "To achieve zero emissions, we must move. This is crucial for the environment and our future generations.
Toyota CEO Koji Sato stated that he planned to announce Toyota's involvement in Le Mans soon.
John Heywood, an MIT professor emeritus and authority on automobile engines, noted that the conversation about green energy solutions has barely begun and that EVs also have disadvantages, such as the requirement for crucial minerals that are sometimes obtained in unethical or environmentally harmful ways.
There is nothing 'ungreen' about internal combustion engines. The fuel it utilizes is what counts, according to Heywood.
The hydrogen for Toyota's race car is produced at an Australian coal gasification facility and distributed by the Japanese energy business Iwatani Corp. as part of a project supported by the Japanese government to encourage the use of hydrogen for various sectors, including those using fossil fuels.
Green hydrogen is produced when water is electrolyzed to separate its hydrogen and oxygen molecules. This happens when renewable energy sources drive an electrical current through water. The technique does not result in greenhouse gas carbon dioxide. However, the IEA estimates that fewer than 0.1% of the hydrogen produced globally is now produced this way.
According to critics, it could be preferable to use that renewable energy instead of converting it to hydrogen. However, proponents of hydrogen claim that when carbon emissions are captured and stored underground, even those created from natural gas can be environmentally good.
Sato recognized the difficulty.
"First, we must establish a setting conducive to employing hydrogen. "It's important that the cycle of that system is working in all steps, including transporting it and making it, for hydrogen use to become widely used, and that environment must be stable," he told reporters on the sidelines of the race.

In addition to the credentials of hydrogen's greenness, there are other problems.
On the Formula One Grand Prix and other events test run at the Suzuka circuit in March, a Toyota vehicle powered by liquid hydrogen caught fire.
A leak sensor that was correctly functioning stopped the hydrogen leak in less than a tenth of a second from a pipe that had become loose due to the vehicle's vibrations. According to Toyota, nobody was harmed, the cabin was secured, and the fire was put out.
Toyota's No. 32 Corolla, one of the dozens of vehicles competing in the 24-hour race at Fuji Speedway, was doomed to fall short. Refueling and pit checks—important to racing—took several minutes in a race where competitors are battling for seconds.
However, according to Tomoya Takahashi, president of Toyota's Gazoo Racing Co., introducing liquid hydrogen into racing may be a modest step in the right direction.
"We're constructing for the future in this. He argued that the internal combustion engine has potential and is not the only solution.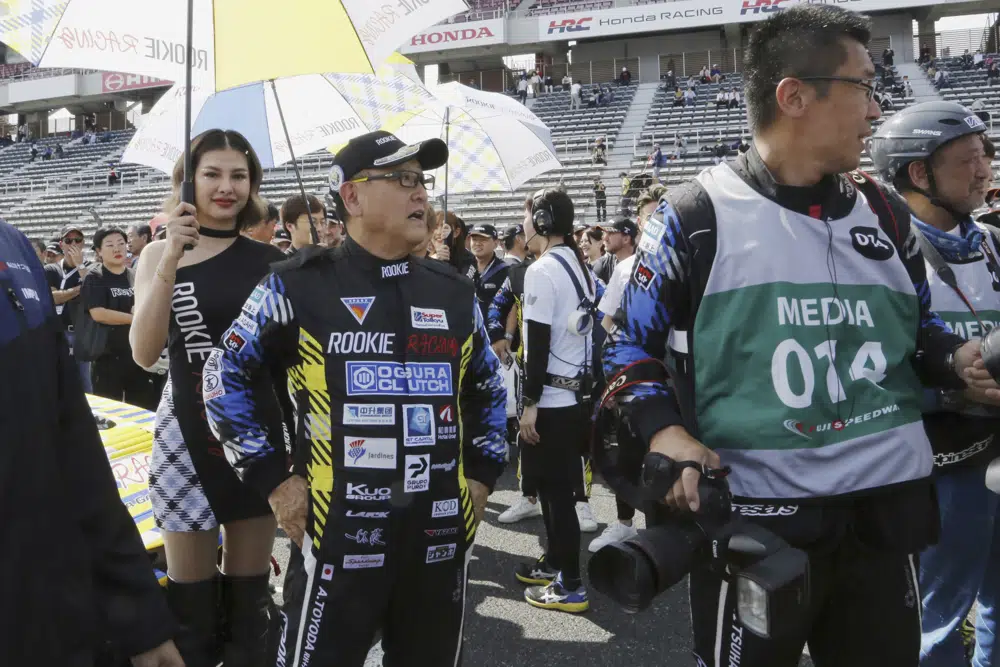 SOURCE – (AP)
2023: Decorated Australian War Veteran Unlawfully Killed Prisoners In Afghanistan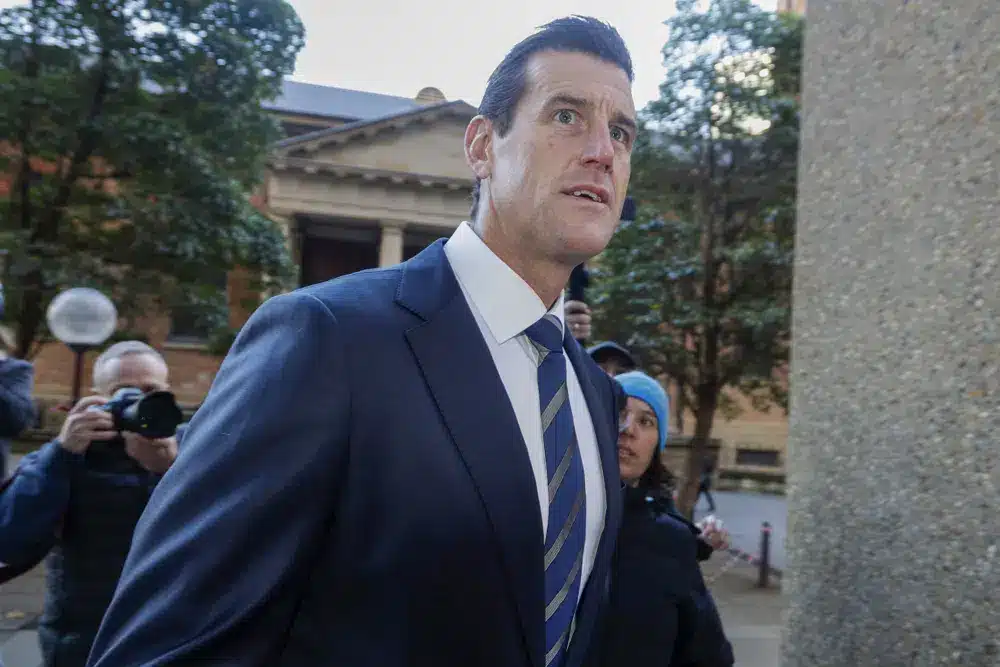 Melbourne — Australian Ben Roberts-Smith, the recipient of the Victoria Cross, claimed that the media falsely accused him, but a judge concluded on Thursday that he unlawfully killed captives and committed other war crimes in Afghanistan.
Roberts-Smith, a former Special Air Service Regiment corporal who is currently a media firm executive, is accused of committing a series of war crimes, according to publications published in 2018. Federal Court Justice Anthony Besanko determined that these articles were essentially factual.
Besanko concluded that Roberts-Smith, who received the Medal of Gallantry for his contributions during the Afghanistan War, had "broken the moral and legal rules of military engagement" and had dishonored Australia with his actions.
The decision, which came after a contentious trial that lasted 110 court hearing days and is estimated to have cost more than 25 million Australian dollars ($16 million) in legal bills, is viewed as a landmark victory for press freedom against Australia's draconian defamation rules.
A machine gun was allegedly used by Roberts-Smith, a judge's son, to shoot a detainee wearing a prosthetic leg in the rear in 2009 in a Taliban base in the province of Uruzgan known as Whisky 108. He retained the man's prosthetic to use as a fun beer mug.
The man was one of two unarmed Afghans taken from a tunnel by Roberts-Smith's patrol. To "blood the rookie," Roberts-Smith forced a "newly deployed and inexperienced" soldier to murder the second, more seasoned warrior.

The decision came after a contentious trial that lasted 110 court hearing days and is estimated to have cost more than 25 million Australian dollars ($16 million) in legal bills.
In addition, it was established that in the Afghan hamlet of Darwan in 2012, Roberts-Smith kicked an unarmed, handcuffed farmer named Ali Jan off a cliff and into a riverbed before killing him. Then Roberts-Smith ordered one of his soldiers to shoot Jan to death.
Allegations that Roberts-Smith, who is 2.02 meters (6 feet, 7 inches) tall, intimidated soldiers and abused Afghan villagers were also proven genuine.
The judge determined that two of the six unlawful killings Roberts-Smith was alleged to have participated in were not proven by the civil court standard of the balance of probabilities.
Additionally, it was determined that the allegations of domestic violence against Roberts-Smith were false and defamatory. The judge concluded that the unfounded charges would not further harm the veteran's reputation.
Such claims of war crimes would have required proof beyond a reasonable doubt if they had been made in a criminal court.
The 44-year-old Roberts-Smith has denied any misconduct. His attorneys attributed his termination to "corrosive jealousy" on the part of "bitter people" within the SAS who had waged a "poisonous campaign against him."
Because of their stories, the Sydney Morning Herald, The Age, and The Canberra Times were accused of defaming each other in the civil lawsuit.
One of the journalists, Nick McKenzie, who wrote the divisive articles, commended the SAS veterans who had testified against the national hero.
The day of justice is today. It's a day of justice for those courageous SAS members who came out and exposed Ben Roberts-Smith for the war criminal, bully, and liar that he is, McKenzie told reporters outside court.

The Australian Federal Police is investigating Roberts-Smith and other Australian military members for possible war crimes in Afghanistan.
"Those SAS members are a proud representation of Australia. The bulk of the SAS stood up for what was right, and their actions were rewarded, said McKenzie.
Arthur Moses, the attorney for Roberts-Smith, requested an additional 42 days to contemplate filing an appeal with the Federal Court's Full Bench.
Billionaire Kerry Stokes, executive chair of Seven West Media, where Roberts-Smith works, has agreed to pay the case's legal expenses.
Stokes's statement in support of Roberts-Smith was, "The judgment does not accord with the man I know."
Ben has always maintained his innocence, so I know this will be difficult for him, Stokes said.
Roberts-Smith had been there each day of his trial but did not show up in Sydney for the verdict. On Wednesday, media outlets published a picture of him relaxing by a pool in Bali, an Indonesian tourist destination.
The Australian Federal Police is investigating Roberts-Smith and other Australian military members for possible war crimes in Afghanistan.
The first criminal accusation about an alleged illegal killing in Afghanistan was brought in March. Oliver Schulz, a former SAS trooper, was accused of committing a war crime by killing an Afghan in a wheat field in Uruzgan province in 2012.

The Australian Federal Police is investigating Roberts-Smith and other Australian military members for possible war crimes in Afghanistan.
The decision was a "very disappointing day" for the elite unit, according to Martin Hamilton-Smith, chair of the Australian Special Air Service Association. He said that charges against more veterans should be brought immediately if they were tried for war crimes.
According to Hamilton-Smith, the only way to learn the real truth about this is to bring it before a criminal court, where both sides of the story may be presented, and the facts can be proven beyond a reasonable doubt.
When Roberts-Smith received the Victoria Cross in 2011, Australia's highest honor for valor in the face of an enemy, he was elevated to a national hero. As a famous Australian, he had multiple meetings with Queen Elizabeth II.
He received the medal 2010 for taking out a machine gun nest at Tizak, Kandahar, during combat. Two machine gunners and an enemy preparing to throw a rocket grenade were killed thanks to Roberts-Smith. No allegations of war crimes related to that conflict.
SOURCE – (AP)
Biden Gives Billions to Ukraine While Black Children Die in Sudan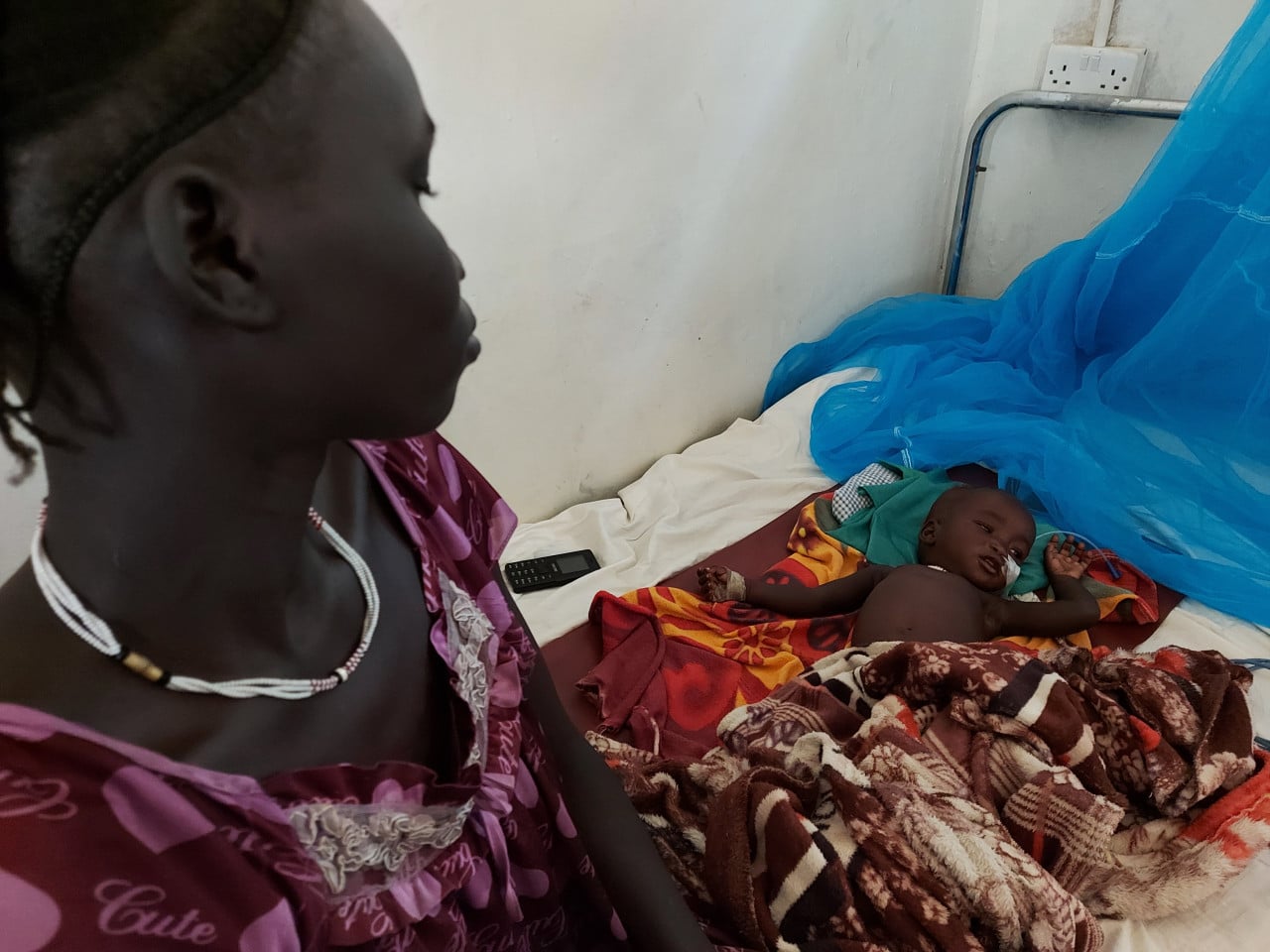 Disgruntled lawmakers on both sides of the aisle have pushed the Biden administration to ratchet up its reaction to Sudan's escalating civil conflict, as billions of dollars have been transferred to Ukraine for its proxy fight with Russia.
Sen. Bob Menendez (D-NJ), leader of the Foreign Relations Committee, said a hearing on Sudan was required to pressure the State Department to find answers. Attempts to mediate a ceasefire in Sudan have so far failed, and foreign leaders have yet to agree on a collective humanitarian response, he said.
Sen. Jim Risch (R-ID), ranking member, said the Biden administration's efforts in Sudan have been disappointing.
"This committee worked hard to ensure Sudan received the State Department's full attention." Unfortunately, this has not occurred. "I agree with the chairman that this is a difficult situation," Risch remarked.
Risch noted that the Foreign Relations Committee convened a hearing over a year ago that he believed would push the Biden administration to develop a clear vision for democracy and peace in Sudan. Risch pushed for new measures to weaken the two warring Sudanese generals and to mobilize an international coalition of actors to assist the country in establishing a democratic administration.
"The administration must change not only the architecture of this policy, but also the architects of this policy," Risch said. "We must break the cycle of doing the same thing over and over and expecting different results."
Victoria Nuland, the State Department's under secretary of state for political affairs, defended the agency's activities while acknowledging the contentious nature of foreign policy in recent years.
She stated that the United States, through the United States Agency for International Development (USAID), is providing more than $288 million in additional humanitarian assistance to the people of South Sudan, who are experiencing the worst levels of acute food insecurity and malnutrition since the country's independence in 2011.
Since February 24, 2022, the Biden administration has appropriated nearly $115 billion in emergency financing to Ukraine. This assistance funds Ukraine, American partners in conflict-affected regions, and US national security programmes.
The Department of Defence and the State Department, which oversees the US Agency for International Development (USAID), get over 95% of Ukraine's discretionary spending. The remainder of the monies are distributed to government and non-government organisations that provide humanitarian assistance to Ukraine and Ukrainian refugees.
The billions sent to Ukraine come as the people of Sudan face a humanitarian disaster, according to UN Secretary-General António Guterres, following conflict between rival armed groups.
Food, water, and fuel shortages, as well as limited access to transportation, communications, and energy, are among the terrible conditions. Healthcare services have also been severely impacted, people have been unable to leave risky locations due to continued instability, and the cost of basic necessities has risen.
So far, the fighting has killed about 1,000 people, injured over 5,000, and forced nearly 1 million people to leave. This is happening in a country that already has 1.3 million refugees and over 4 million internally displaced people, and which now confronts additional humanitarian calamities.
President Joe Biden has thus far only issued an executive order authorizing the government to penalize Sudanese individuals and entities participating in the war. However, Biden's executive order neglected to name a single Sudanese official, a continuation of the administration's long-failing strategy to Sudan, which favours accommodation over action.
The United States has yet to act on this executive order, ostensibly to give the generals time to work out a cease-fire and political settlement.
Children died in Sudan orphanage
Meanwhile, the Associated Press reported that at least 60 infants, toddlers, and older children died over the past six weeks while imprisoned in terrible conditions in a Sudanese capital orphanage as conflict raged outside.
Most died of malnutrition and fever. Over the weekend, 26 people perished in two days.
Interviews with more than a dozen doctors, volunteers, health officials, and workers at the Al-Mayqoma orphanage revealed the degree of the children's suffering. The Associated Press also examined dozens of documents, pictures, and videos depicting the facility's deteriorating conditions.
Orphanage employees captured video showing children's remains securely wrapped in white blankets, ready for burial. In another scene, two dozen diaper-clad toddlers sit on the floor of a room, many of them weeping, while a lady carries two metal jugs of water. Another woman sits on the floor, back to the camera, rocking back and forth and cuddling a child.
An orphanage worker later revealed that the toddlers were relocated to the spacious room after neighbouring shelling covered another area of the facility in severe dust last week.
"It's a disaster," said Afkar Omar Moustafa, a volunteer at the orphanage, over the phone. "This was something we expected from day one (of the fighting)."
According to death records, among those killed were newborns as little as three months old, as well as four orphanage employees and personnel for charity that are now assisting the facility.
The weekend was especially lethal, with 14 youngsters dying on Friday and 12 on Saturday.
This sparked uproar on social media, and a local charity was able to provide food, medicine, and infant formula to the orphanage on Sunday, thanks to UNICEF and the International Committee of the Red Cross.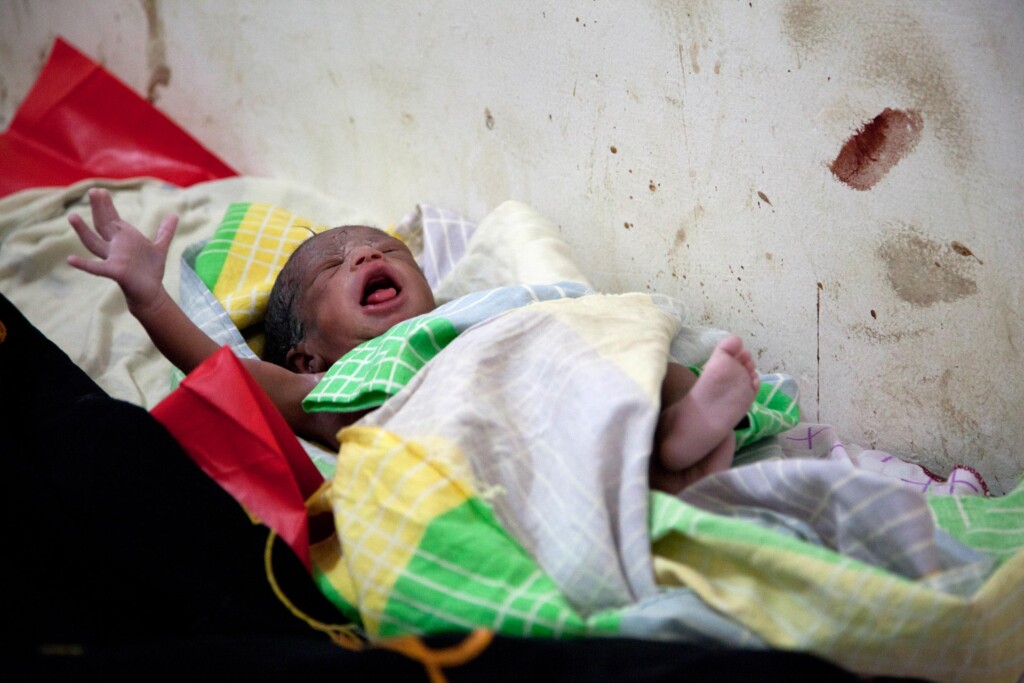 Orphanage workers worried that additional children could die and demanded that they be evacuated from war-torn Khartoum as soon as possible.
The war for Sudan's authority began on April 15, when the Sudanese military, led by Gen. Abdel-Fattah Burhan, clashed with the paramilitary Rapid Support Forces, led by Gen. Mohammed Hamdan Dagalo.
Khartoum and other metropolitan centres have been turned into battlegrounds as a result of the war. Many civilian infrastructure and dwellings have been looted or damaged by stray shells and gunfire.
The violence has taken a devastating toll on people, especially youngsters. According to Sudan's Doctors' Syndicate, which counts civilian deaths, over 860 civilians have been murdered and others have been injured since April 15. The total is almost certainly far higher.
Over 1.65 million people have fled to safer locations within Sudan or into neighbouring countries. Others are still confined to their homes, unable to flee as food and water supplies diminish. The skirmishes have also hampered the functioning of relief organisations.
According to UNICEF, more than 13.6 million children in Sudan require immediate humanitarian assistance, up from almost nine million prior to the war.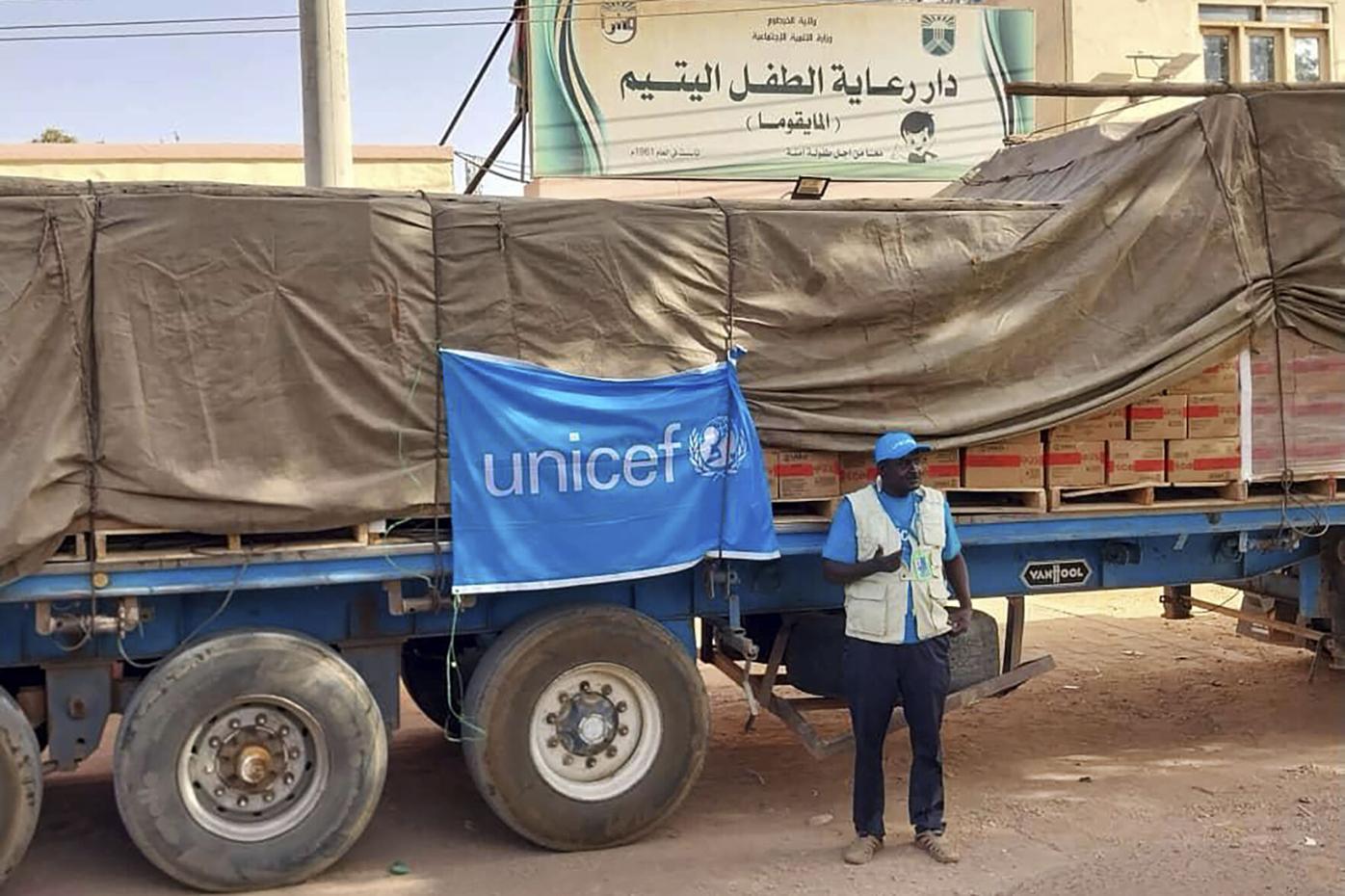 According to AP data, there were at least 341 children in the orphanage as of Monday, including 165 newborns aged one to six months and 48 toddlers aged seven to twelve months. The remaining 128 youngsters ranged in age from one to thirteen years.
There were two dozen children in the orphanage who had been transferred from Khartoum hospitals following the outbreak of fighting. According to Heba Abdalla, who joined the orphanage as a kid and is now a nurse there, the hospitals where the children received advanced care had to close due to a shortage of power or nearby shelling.
The military, the RSF, the health ministry, and the social development ministry, which controls the orphanage, did not respond to demands for comment.
The situation was especially tense during the first three weeks of the conflict, when combat was at its peak. According to another nun, Sister Teresa, the children were transferred to the first floor away from windows at one point during this time to avoid being injured by stray fire or shrapnel.
"It looked like a prison… we were all prisoners, unable to even look out the window." "We were all suffocated," she explained.
Food, medicine, baby formula, and other supplies ran short during this time because carers were unable to get out and seek help, according to Abdalla.
"We couldn't find anything to feed them on many days," Abdalla explained. "They (the children) were crying all of the time because they were hungry."
The number of nurses, nannies, and other carers decreased as the institution became inaccessible. According to Abdalla, many of the carers were refugees from Ethiopia, Eritrea, or South Sudan who fled the violence like hundreds of thousands of others.
"We ended up with one or two nannies serving 20 or more children, including disabled children," said Moustafa, the volunteer.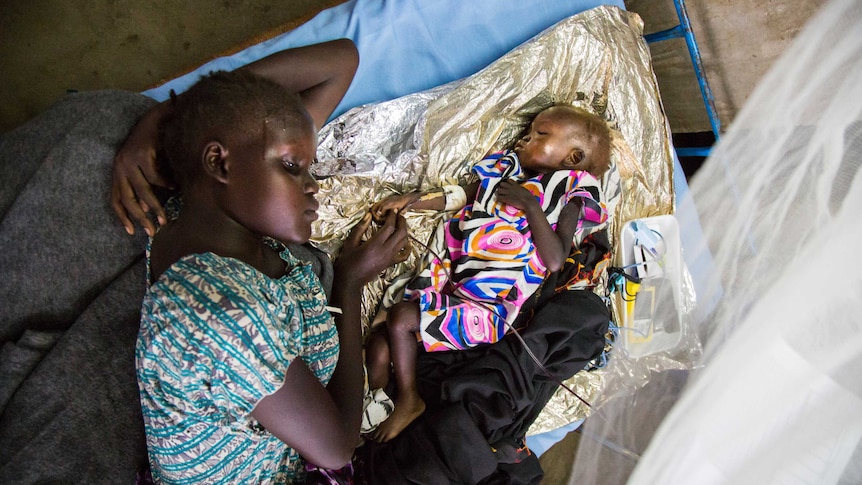 Children began to perish in Sudan. Initially, there were three to six deaths per week, but the toll quickly climbed, according to nurses. The highest number of deaths occurred on Friday, with 14, followed by 12 on Saturday.
The AP obtained 11 death certificates for youngsters at the orphanage, eight of which were dated Sunday and three of which were dated Saturday. All death certificates cited circulatory collapse as the cause of death, but also mentioned fever, dehydration, malnutrition, and failure to thrive as contributing factors.
According to Moustafa, the orphanage lacked sufficient infrastructure and equipment even before the commencement of fighting. Each room held 20 to 25 youngsters, with many sleeping on the floor. Babies shared pink metal cots.
The orphanage was founded in 1961. Though it receives government funding, it is primarily reliant on donations and help from local and international charities.
The orphanage has already made news, most recently in February 2022, when at least 54 children died in less than three months. At the time, activists issued an internet request for assistance, and the military supplied food and other supplies.
The government-run facility is housed in a three-story building with a playground in Khartoum's Daym neighbourhood. According to staff and an AP freelance photographer who lives near the orphanage, the region has seen some of the hardest combat, with errant shells and bullets hitting surrounding homes and other civilian infrastructure.
The deaths sparked national outrage, with advocates pleading for assistance for the youngsters.
Nazim Sirag, the founder of the local charity Hadhreen, has spearheaded efforts to bring volunteers and materials to the orphanage.
Food, medicine, and infant formula began to arrive at the facility on Sunday, he said. The organisation also fixed the equipment, power cables, and a backup generator.
Sirag stated that the situation is still challenging, and orphanage employees have urged for the children to be relocated from Khartoum. "You don't know what will happen tomorrow," Abdalla said.