Viktor Hovland Wins FedEx Cup With The Best 2 Weeks Of His Career
ATLANTA, Ga. – Viktor Hovland knew he was playing the best golf of his life. With a six-shot lead in the Tour Championship on Sunday, he reasoned that a steady diet of fairways and greens, with lots of pars, would be the most certain path to winning the FedEx Cup.
Xander Schauffele forced him to alter his ideas.
The 25-year-old Norwegian sensation then outperformed himself.
Hovland didn't back down from Schauffele's unrelenting challenge, matching birdies from start to finish at East Lake until he closed off the best two weeks of his career with his biggest prize — a FedEx Cup title and the $18 million bonus.
He closed with a 7-under 63, the lowest winning score in Tour Championship history, and won by five strokes over Schauffele.
"The game plan was to try to play as boring as possible — to play it like Tiger back in the day when he would post a 69 or 70 in a major championship and walk away with the victory," Hovland explained.

Viktor Hovland knew he was playing the best golf of his life.
This was far from boring golf, with Hovland shooting 63 and Schauffele shooting 62. On the back nine, a six-shot advantage was reduced to three shots when Hovland hammered in a 25-foot par putt on the 14th hole, making an already steep hill impossible for Schauffele to ascend.
"What he was doing today was very special," remarked Hovland. "It made this day a lot more stressful than it should have been."
So ended a season in which Hovland won the Memorial for the first time in the United States, had a multiple-win season, and then capped it off with two weeks of superb golf in which he won the BMW Championship at Olympia Fields and the Tour Championship at 36-under par.
"It's pretty surreal to be standing here right now," Hovland said as he accepted the FedEx Cup trophy in silver. "I basically played my best golf in the last two weeks, and it couldn't have happened at a better time."
Schauffele forced him to work for the $18 million by shooting at flags from the opening hole. He was within three shots of the lead with seven holes to go and had momentum on his side. Then, on the 14th hole, Hovland ended the suspense with a 25-foot par putt, and on the 16th, he put Schauffele away with a 10-foot birdie putt.
Schauffele and Hovland put up a fantastic performance. They achieved the top scores of the day despite playing in the last group on a day that was delayed by over two hours due to thunderstorms. The next highest score was 65 by players with little chance of winning.
"I thought 62 would have let me get close to him," said Schauffele. "He played incredibly well." He made crucial putts and played like a champion."
Hovland entered the Tour Championship with the No. 2 seed, which meant he began the tournament at 8-under par. Hovland finished with a 19-under 261 — the same total as Schauffele, who began the event as the No. 15 seed at 3 under.
It was the second time in four years that no one scored higher than Schauffele, and he departed Atlanta empty-handed. Such is the essence of the FedEx Cup finals and the significance of a great season and a strong showing in the two postseason events preceding the Tour Championship.

Viktor Hovland knew he was playing the best golf of his life.
"I'll hold my head up high," Schauffele added. "It was the most fun I'd had losing in a long time." It's a strange sensation. I shot 62. I came up short by five points. Hovi deserves nothing but praise. He played incredibly well in the previous few weeks to get himself into this situation and to put the icing on the cake for himself and his club."
Schauffele did everything in his power. He was six strokes back as he departed East Lake on Saturday evening, knowing his only chance was to put as much pressure on Hovland as he could during the first nine holes.
Schauffele made 30 shots. After a two-hour delay caused by thunderstorms that significantly softened the East Lake turf, Hovland nearly matched him birdie for birdie, carding a 31 that included a crucial 15-foot par save on No. 2.
Despite his California cool, Schauffele was eager for the fight regardless of the odds.
He birdied the par-3 11th hole from 18 feet and then the 12th from 12 feet, trimming the advantage to three strokes with seven holes to play. Given Schauffele's brilliantly playing and Hovland's three missed birdie opportunities from 10 feet or closer on the back nine, the margin felt even narrower.
The crucial putt came on the 14th hole, East Lake's most difficult. Hovland came up around 100 feet short of the green, about 100 feet from the flag, and his pitch could have been better, stopping just inside 25 feet of the hole.

Viktor Hovland knew he was playing the best golf of his life.
He poured it into his heart and fist-pumped harder than he had all day. The deciding shot was another perfect short iron to 10 feet on the 16th for birdie. The engraver then began work on the silver FedEx Cup trophy.
"It was huge for momentum when that putt went in." "Two shots with four holes to play is not the same as three shots, especially with 15 holes to go," Hovland added, alluding to the par-3 to a peninsula green. "After that, I just felt really relaxed."
He finished with three consecutive birdies that were important for the margin of victory.
Now, it's up to his peers to assess his season. The PGA Tour player of the year was expected to be a two-man contest between Masters champion Jon Rahm and his four wins and Scottie Scheffler, who had two wins and the No. 1 position due to his incredible consistency.
Hovland finished the season with victories at the Memorial and two FedEx Cup playoff tournaments, including the most important.
Wyndham Clark, the US Open champion, won the B-Flight, finishing with a 65 to finish third, 11 strokes back. That equated to a $5 million incentive. Rory McIlroy finished fourth and earned $4 million, while Patrick Cantlay (66) finished alone in fifth and earned $3 million.
The next time Hovland and Schauffele meet will be for no monetary reward — the Ryder Cup in Rome in a month.
SOURCE – (AP)
Europe Sweeps Opening Session In Ryder Cup To Put USA In 4-0 Hole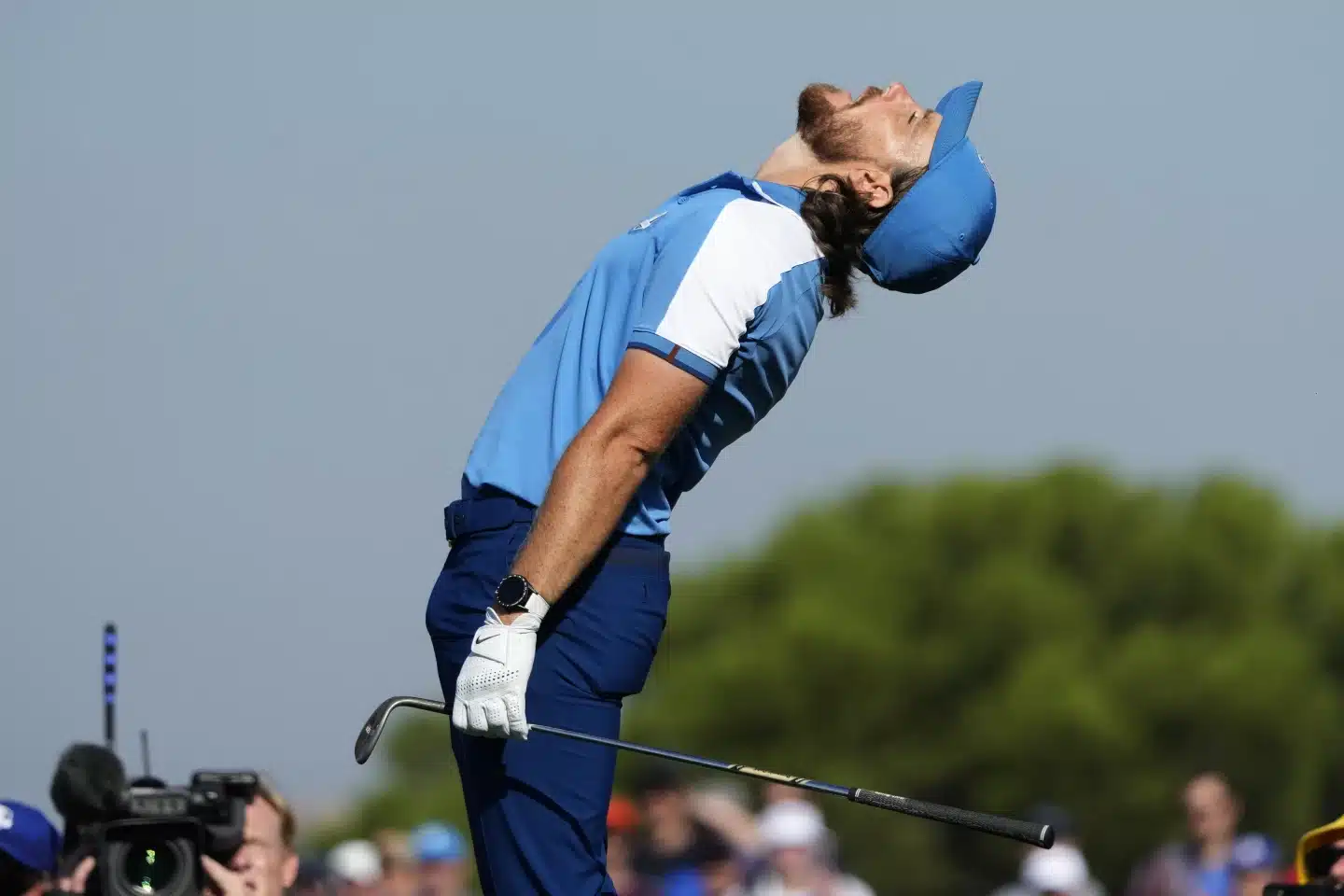 GUIDONIA MONTECELIO, Italy Ryder Cup — In front of a delighted crowd at Marco Simone, Europe gave the United States a rude welcome and a stark reminder of why it has been 30 years since they last won the Ryder Cup away from home by sweeping the opening session for the first time.
This defeat on Friday morning was so comprehensive that no match reached the 18th hole.
Jon Rahm made a 30-foot putt from off the second green and launched a tee shot at the par-3 seventh that struck the bottom of the hole. On the first hole, Viktor Hovland moved his team by chipping off the tight grass of the fringe, over a ridge, and into the cup.
Rory McIlroy delivered the final dagger, a tee shot to 2 feet on the par-3 17th hole, as he and Tommy Fleetwood, dubbed "Fleetwood Mac" for this Ryder Cup, dealt Patrick Cantlay and Xander Schauffele their first defeat in foursomes.
Luke Donald, captain of Europe, appeared to be a visionary by beginning the match with foursomes, the more difficult format of alternate shots. Europe has always begun the Ryder Cup at home with four balls since 1993, the last time Europe suffered a home loss.
He believed his team was statistically superior in foursomes and desired a quick start. According to McIlroy, Donald had Europe compete in three-hole competitions during practice to instill a sense of urgency.

Europe has always begun the Ryder Cup at home with four balls since 1993, the last time Europe suffered a home loss.
Whatever the strategy, it nearly succeeded.
According to McIlroy, Luke has instilled in us the importance of getting off to a quick start, which has dominated our conversations all week. As evidenced by how everyone played, we were prepared from the first tee shot.
U.S. captain Zach Johnson also had a plan for the five sessions, only this beating was so meticulous it brought to mind what heavyweight Mike Tyson once said of Evander Holyfield. "Everyone has a plan, until they get punched in the mouth."
The Americans were indeed wounded. They never held the advantage in any of the four contests.
Johnson's strategy included benching Jordan Spieth and Justin Thomas, who had a 3-1 record outside of Paris in the previous Ryder Cup in Europe. PGA champion Brooks Koepka and U.S. Open champion Wyndham Clark were also seated. The bench has a combined 11 career home runs.
"This was only the initial occurrence. It will be necessary to make adjustments across the board. We will be okay. "I'm not concerned," Schauffele said. "I am not concerned. Our team is robust. These young men will be greedy in their upcoming matches."
The Americans had to maintain parity in the afternoon fourballs, which featured four new partnerships for both teams and guaranteed participation by all 12 players.
Schauffele and Cantlay were 5-0 in foursomes at the Ryder Cup and Presidents Cup, and their match appeared to be a nail-biter. Europe was leading by one when it lost its position on the 15th hole, and McIlroy made a par putt from 20 feet with a wedge. Cantlay had 25 feet to make an eagle.
Cantlay's putt rolled about 4 feet past the hole, and then the momentum shifted: Fleetwood made the largest putt of the match, while Schauffele missed the 4-footer. Instead of the match being tied with three holes remaining, Europe was two up and on the verge of gaining another point.

Europe Sweeps Opening Session In Ryder Cup To Put USA In 4-0 Hole
"Waiting for a moment like that all day," Fleetwood stated. It's just another one of those Ryder Cup instances, and that's why we're playing.
Scheffler struck the first tee shot, but not before a spectator yelled, "You stink, Scottie!" as he prepared to swing. Typical of the Ryder Cup, there was much hissing, and Europe heard far worse at Whistling Straits and Hazeltine.
Scheffler and Sam Burns' partnership record at two cups plummeted to 0-3-1, and they could experience Rahm in his entirety.
At the turn, Rahm and Tyrrell Hatton were two strokes ahead but in trouble: shin-high rough on the left, more rough on the right, and still short of the green after three shots on the par-4 10th. Rahm had to get it up and down from 70 feet away to have any hope of not losing the hole. Then he buried the chip, forcing Scheffler to sink a putt from 8 feet to avoid falling further behind.
Shane Lowry and Sepp Straka won 4-and-3 against Collin Morikawa and Rickie Fowler to earn Europe's other point. Europe led by four strokes at the turn, while the United States managed only one birdie and four bogeys.
Morikawa stated, "Giving away holes is the worst feeling, and we did it far too often." "And we still dropped as low as 17." We were engaged in combat, but nothing was penetrating."
SOURCE – (AP)
OHER: Judge Says She Is Ending Conservatorship Between Former NFL Player Michael Oher And Memphis Couple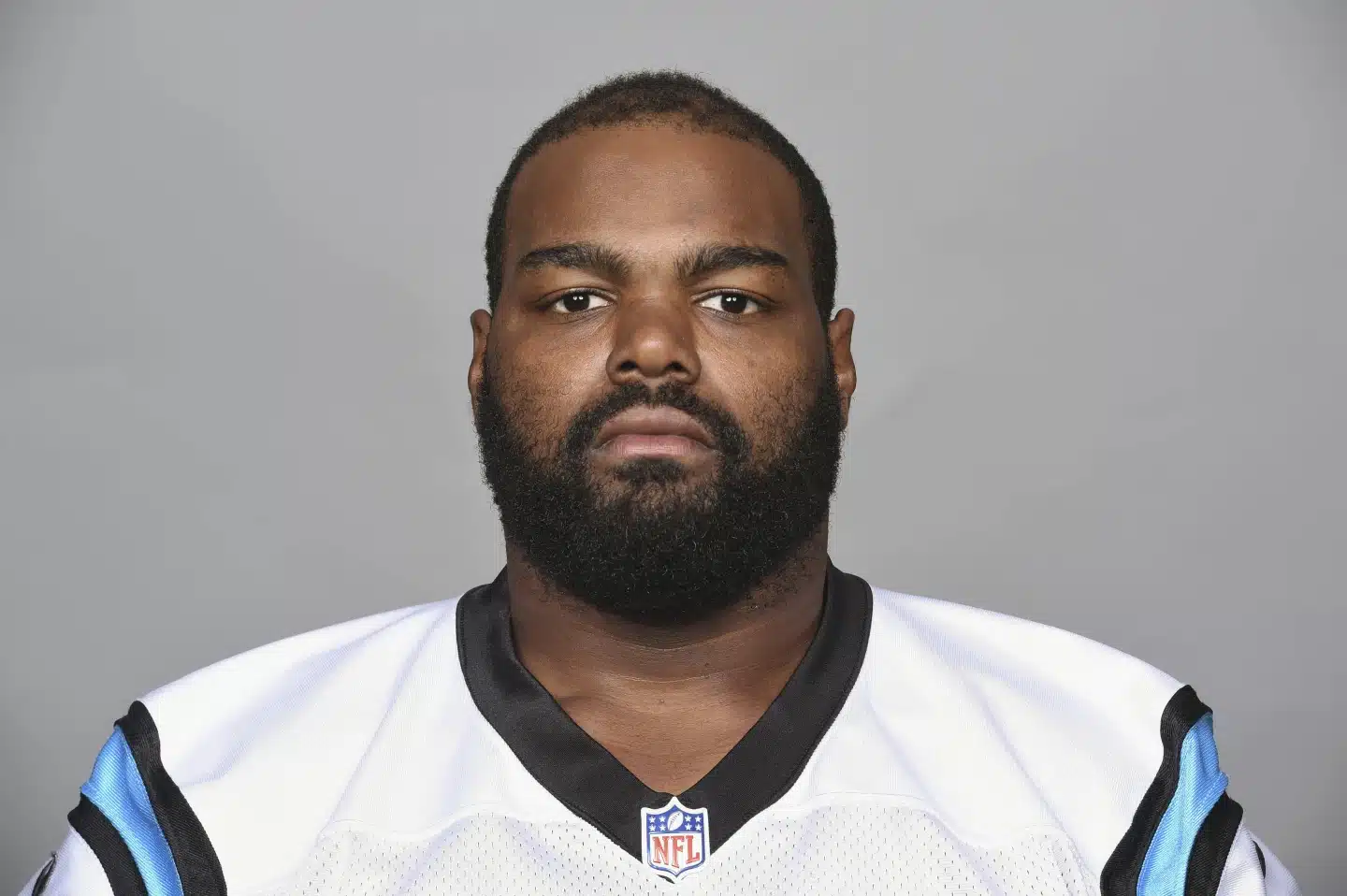 MEMPHIS, Tennessee — A Tennessee judge announced on Friday that she is terminating a conservatorship agreement between former NFL player Michael Oher and a Memphis couple who fostered him during high school.
Kathleen Gomes, the Shelby County Probate Court judge, has announced that she is terminating the 2004 agreement allowing Sean and Leigh Anne Tuohy to control Oher's finances. Oher inked the contract at 18 while living with the couple and being recruited by colleges as a high school football star.

Judge Says She Is Ending Conservatorship Between Former NFL Player Michael Oher And Memphis Couple
Gomes stated that she would not be dropping the case. He has requested that the Tuohys provide a financial accounting of any money that may have come to them as a result of the agreement, alleging that they used his name, image, and visage to enrich themselves and misled him into believing that the agreement would result in the Tuohys adopting him.
Gomes expressed dismay that such an agreement had ever been reached. She stated that in her 43-year tenure, she had never witnessed a conservatorship agreement with a non-disabled individual.
"I cannot believe it got done," she exclaimed.
Oher and Tuohys listened but did not speak during a video conference call.
SOURCE – (AP)
NASCAR To Return $1 Million All-Star Race To North Wilkesboro Again In 2024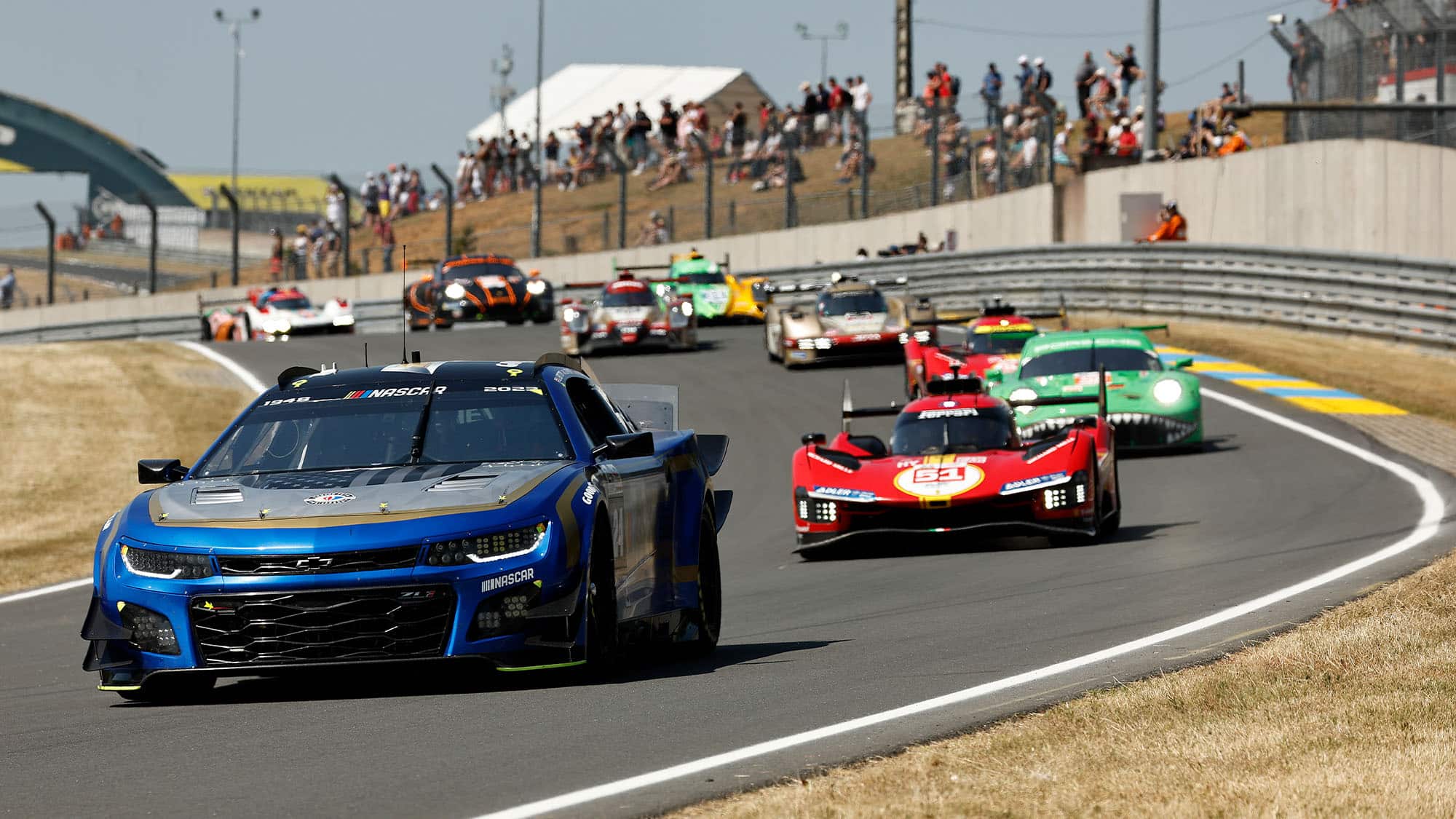 RALEIGH, N.C. — The NASCAR Cup Series All-Star Race will continue to be held at North Wilkesboro Speedway in 2024, as this year's event, the first NASCAR race held there in 27 years, drew a capacity audience thrilled to see stock car racing return to its roots.
Thursday at the North Carolina Legislative Building, state legislators joined NASCAR and track executives to proclaim that the 625-mile (1 kilometer) asphalt oval, located approximately 160 miles west of Raleigh, will remain on the Cup Series schedule for another year.
The non-points exhibition race on May 19 will continue to be held on the weekend preceding the Coca-Cola 600 at Charlotte Motor Speedway.
NASCAR President Steve Phelps stated that the All-Star Race at North Wilkesboro and the circuit's first street race in Chicago were the marquee events of the 75th anniversary season of NASCAR in 2023.
Phelps stated that both of these occurrences were satisfactory. "We are ecstatic that the All-Star Race will be returning."
North Wilkesboro was one of the original NASCAR venues, hosting more than 90 Cup races before closing in 1996 as the circuit attempted to expand into other markets. The oval disappeared until Dale Earnhardt Jr., local boosters, and state officials spearheaded revitalization efforts.

The NASCAR Cup Series All-Star Race will continue to be held at North Wilkesboro Speedway in 2024.
Federal and state funds assisted in completing renovations, resulting in an announcement in September 2022 that it would return in 2023.
Thursday, NASCAR and Speedway Motorsports, which owns both the Charlotte and North Wilkesboro speedways, announced that North Wilkesboro will be repaved for the first time since 1981 before next year's race.
This year's race was conducted before 35,000 spectators on a patched asphalt track, and Kyle Larson won the $1 million prize in the winner-take-all competition.
The final state budget taking effect next week includes an additional $4 million for the speedway to perform repairs and improvements as long as it agreed to host one more NASCAR Series race there by the end of 2028.
The 2024 All-Star Race meets this requirement, according to state representative and budget expert Jason Saine.
It is proper to reside in North Carolina. It feels wonderful to have it in North Carolina," Saine told reporters, "and it means that tourists from all over the world will spend a week spending money in North Carolina."

The NASCAR Cup Series All-Star Race will continue to be held at North Wilkesboro Speedway in 2024.
Gov. Roy Cooper also has strongly supported returning NASCAR to North Wilkesboro and attended this year's race.
Phelps stated, "Feeling the state's and its politicians' affection is vitally important and influences our decisions."
Whether Thursday's announcement improves North Wilkesboro's prospects of returning to a regular points race stop is still being determined. According to Phelps, holding races in non-traditional markets attracts individuals who have never attended a NASCAR race before.
"We want to remain true to the history, DNA, and roots of NASCAR, but continue to push the boundaries in bringing our sport to new locations," he explained.
The All-Star Race was first contested in 1985 at Charlotte Motor Speedway, except in 1986, when it was held at Atlanta Motor Speedway. The event will return to Charlotte until 2021 when it will be held at Texas Motor Speedway for two years.
This year, Speedway Motorsports relocated the event to North Wilkesboro. The All-Star Race has only ever been held at Speedway Motorsports-owned venues.
SOURCE – (AP)