Yeezy Shoes Still Stuck In Limbo After Adidas Split With Ye
FRANKFURT, Germany — It's been over seven months since Adidas split with Kanye West, and crates of his popular Yeezy trainers are still piling up in warehouses.
The destiny of 1.2 billion euros ($1.3 billion) in unsold Yeezy goods weighs heavily on the German sportswear firm as it attempts to recover from the loss of the profitable sneaker line and the ongoing fallout from its past links to Ye.
Adidas is "getting closer and closer to making a decision" on what to do with the trainers, and the "options are narrowing," according to new CEO Bjorn Gulden in a conference call Friday, following a figure of 400 million euros ($441 million) in lost sales at the start of the year.

However, he said no conclusion had been reached because "so many interested parties" were involved in the conversations.
Adidas is stuck with stacks of its signature Yeezy brand sneakers after severing ties with Ye in October due to his antisemitic and other hateful comments on social media and in interviews.
Gulden, who took over as CEO following the Ye split in January, declined to say whether destroying the shoes had been ruled out but said the firm was "trying to avoid that."
He has previously stated other solutions have drawbacks: selling the trainers would include paying royalties to Ye, restitching them to erase the brand identification would be dishonest, and giving them out to people in need could lead to resale due to their high market value.
Gulden refused to reveal how many pairs of Yeezy shoes Adidas is stuck with "because then the consumer would know how many we have, and that could have an impact on demand."
"Of course, losing the Yeezy brand is hurting us," Gulden stated. According to the Herzogenaurach-based company, if Adidas does not sell the remaining Yeezy stock, earnings will be reduced by 500 million euros this year.

Gulden refused to reveal how many pairs of Yeezy shoes Adidas is stuck with.
According to the corporation, net sales fell 1% in the first quarter to 5.27 billion euros but would have increased 9% with the Yeezy line. It reported a net loss of 24 million euros, compared to a profit of 310 million euros at the same time the previous year.
Operating profit, which includes key factors like taxes, fell to 60 million euros from 437 million euros the previous year.
Gulden stated that Adidas' performance was "a little better than we had expected" as the firm strives to relaunch growth and move past its split with Ye. He described 2023 as a "year of transition" on the road to "a better '24 and a good '25."
The corporation is also dealing with additional issues related to the artist. Investors filed a lawsuit against Adidas in the United States a week ago, arguing that the firm was aware of Ye's hateful words and detrimental behavior years before the breakup and failed to take preventative measures to limit financial losses.
The complaint, filed on behalf of those who purchased Adidas securities between May 3, 2018, and February 21, 2023, cited 2018 comments in which Ye stated slavery was a "choice" and reports of Ye making antisemitic remarks in front of Adidas employees.
Last week, the corporation rejected "these unfounded claims and will take all necessary measures to vigorously defend ourselves against them."
The breakup of the Ye partnership also cost Adidas 600 million euros in missed sales in the last three months of 2022, contributing to the company's net loss of 513 million euros.
According to Adidas, an operating loss of 700 million euros is possible this year, owing mostly to a 500 million-euro damage if the existing Yeezy sneakers are not sold.
SOURCE – (AP)
Marc Bohan, Former Dior Creative Director And Friend To The Stars, Dies At Age 97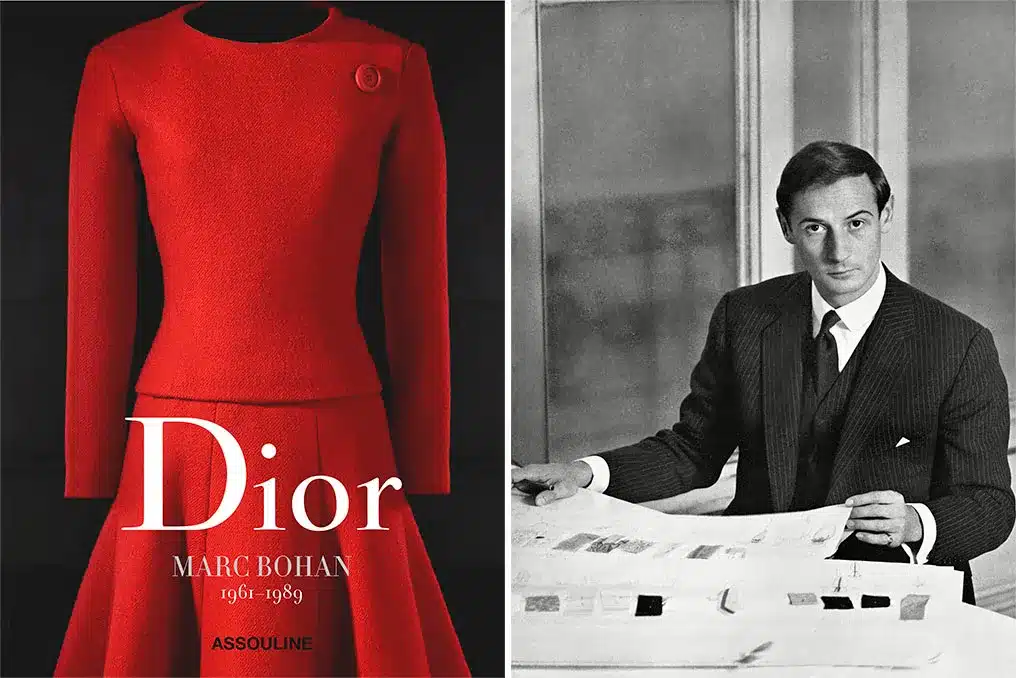 Marc Bohan, Dior's longest-serving creative director, has died at the age of 97. Hollywood aristocrats such as Grace Kelly and Elizabeth Taylor wore their thin silhouette designs.
After his predecessor, Yves Saint Laurent, was inducted into the French military in 1960, Bohan was selected to oversee the French label. From 1961 through 1989, he served as artistic director for the brand, delivering exquisite and subtle tailored outfits for the modern woman.
In 1961, he launched the "slim" look, a thin version of Dior's iconic design with feminine shoulders and sensuously refined skirts, in his first couture collection for the house.
Bohan's death was confirmed by Dior on Friday, who described him as an "immense visionary and passionate creator" who left his stamp on the fashion company.
"Marc Bohan was a unique creator dear to the heart of our House, infusing Dior elegance with his free spirit," said Dior CEO Delphine Arnault. "A man of enormous talent who profoundly influenced both our history and fashion history."

Marc Bohan, Dior's longest-serving creative director, has died at the age of 97.
The couturier became great friends with Princess Grace of Monaco while working at Dior; thus, her wardrobe paid respect to his work as the two shared the same idea of elegance and flair. Even outside his friendship network, Hollywood influenced Marc's work: in 1966, he created a collection with fur trim and long coats inspired by "Doctor Zhivago."
Although Marc tried to remain out of the spotlight — he was often described as modest and discreet – his ideas kept him there. Bohan was commissioned to design the magnificent coronation gown for Iran's then-empress, Farah Diba Pahlavi, in 1967.
During his time at Dior, Marc expanded the brand's offerings, from starting Dior's baby shop to creating Miss Dior and Dior Monsieur lines for young ladies and men. He was also lauded for arranging Dior's first Indian shows.
In 1989, Gianfranco Ferré took over the fashion house from Bohan. Marc left Dior and relocated to London, where he joined the illustrious house of Norman Hartnell, a couturier for the British royal family. His daughter is the only survivor.
SOURCE – (AP)
Algeria Bans 'Barbie' Almost A Month After Movie's Local Release
ALGIERS, Algeria — Nearly a month after its premiere in Algeria, the "Barbie" movie was yanked from theatres there this week.
The movie has been "immediately" pulled from theatres in Algiers, Oran, and Constantine, according to online news source 24H Algerie.
The alleged directive should have been addressed by the ministry or the Algerian Audiovisual Regulatory Authority, nor did they explain.
Last month, "Barbie" premiered at a few cinemas in Algeria. Beginning this week, the movie's distributors stopped scheduling screenings of the Hollywood hit.
This action follows the live-action film based on the American fashion dolls being prohibited by Kuwaiti and Lebanese authorities for supposedly undermining traditional values.

Nearly a month after its premiere in Algeria, the "Barbie" movie was yanked from theatres this week.
On social media, some Algerians voiced their displeasure with the cancellation and the hashtag "#IAmBarbie." Others called it "censorship" and "bigotry."
According to others, the "Barbie" movie "is a threat to morality," wrote author Leila Belkacem in a Facebook post. What morals are they referring to when they watch a tonne of porn at home? Don't you get tired of leading the nation into your gloomy delusions?
Retired teacher Fatima Ait Kaci informed the Associated Press that she had committed to taking her two granddaughters, who were visiting from Canada, to see the film. Ait Kaci claimed she didn't learn what had happened to "Barbie" until they got to the Riadh El Feth theatre in Algiers and saw another movie scheduled for the 3:00–5:00 p.m. period.
She claimed that the Algerian government "don't have the courage to accept responsibility for this shameful act of censorship."

Nearly a month after its premiere in Algeria, the "Barbie" movie was yanked from theatres this week.
The private TV channel Es Salam's programming has been "temporarily" suspended; the Audiovisual Regulatory Authority announced last week. This is because Es Salam allegedly broadcast "in an irresponsible and unprofessional manner, a programme containing scenes contrary to the precepts of Islam and the way of life of Algerian society."
There are no overt sexual references or mentions of LGBTQ+ rights in "Barbie". However, it appears to have sparked controversy due to its overt flamboyance and inclusive message of gender equality in a place where homosexuality is traditionally seen as taboo.
Since its debut, the Warner Bros. movie has made over $1 billion globally.
SOURCE – (AP)
Billy Porter Calls Out Anna Wintour Over Harry Styles' Vogue Cover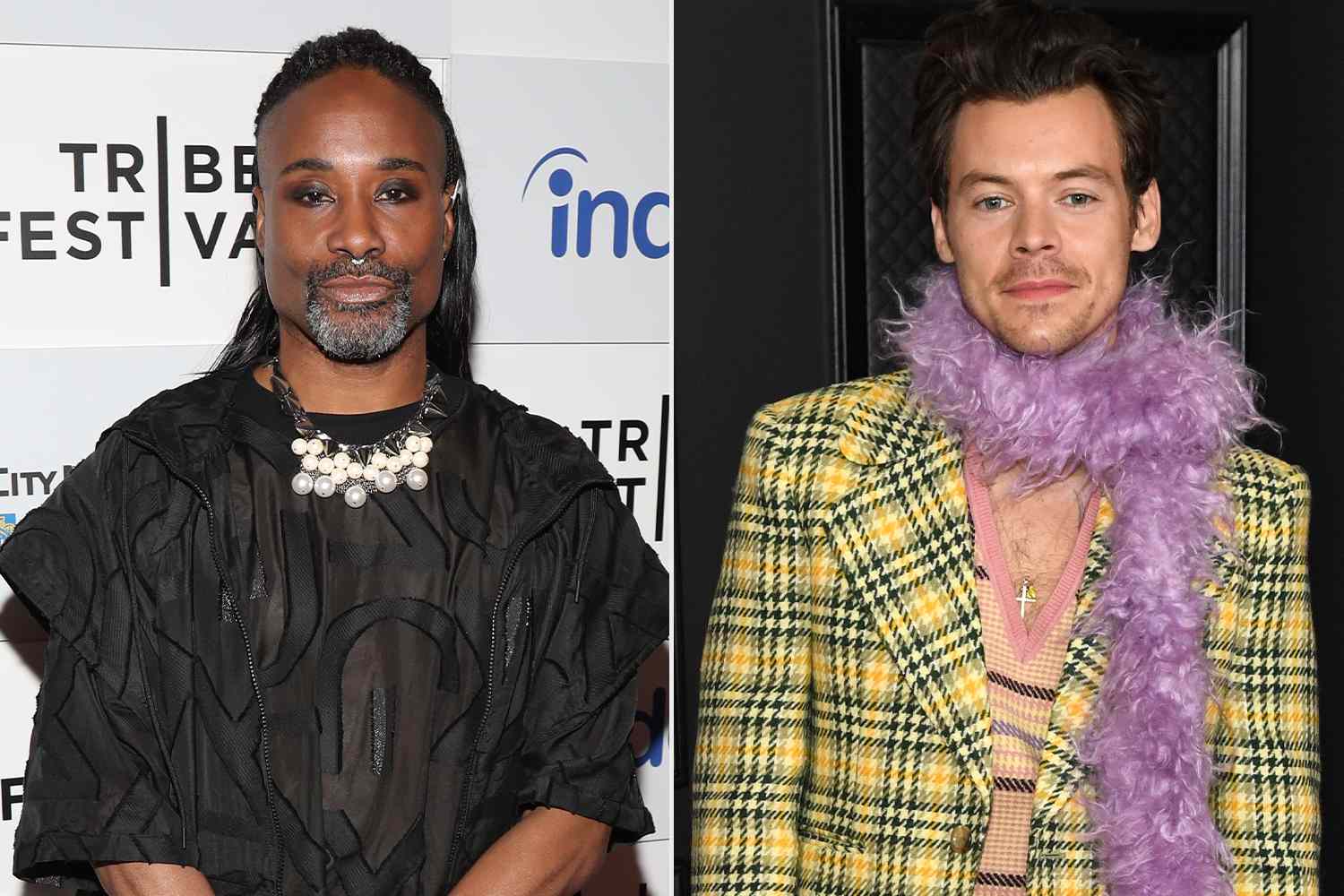 Billy Porter is direct in his speech.
More than two years after being the first guy to appear only on the cover of Vogue, the star of Pose is thinking back on the magazine's decision, adding that he believes the "As It Was" singer was selected for the cover because he is "white and straight."
Porter stated, "It doesn't feel good to me," in an interview with The Telegraph on August 14. "You're utilizing my community to advance your career, or your group is doing so. You didn't have to make any sacrifices.
The Kinky Boots actor, who is well-recognized for his gender-neutral fashion choices, continued by revealing that he spoke with Vogue editor-in-chief Anna Wintour months before the publication of the cover.
Porter said, "That bitch asked me at the end, 'How can we do better?'" And since I was caught off guard, I failed to say what I should have.

Billy Porter is direct in his speech.
The 53-year-old thought he ought to have persuaded Wintour and her colleagues to "use your power as Vogue to uplift the voices of the leaders of this de-gendering of fashion movement."
Porter remarked that Harry Styles was the first male on the cover "six months later."
The Emmy winner emphasized that he doesn't hold the One Direction member responsible for getting the cover.
"It's not Harry Styles' fault that he just so happens to be white, cute, and straight and fit into the infrastructure that way," he remarked. "I call the gatekeepers," you say.
Porter has already stated that he views Vogue's decision as an instance of the erasure of people of color. This isn't the first time Porter has shared his opinions on the magazine's choice.
"I feel like the fashion industry has accepted me because they have to," he said to The Sunday Times in October 2021. I started the discourse about non-binary fashion, but Vogue still featured Harry Styles, a straight, white male, in a dress on their cover for the first time, so I'm not completely convinced. Here's why.

Billy Porter is direct in his speech.
Porter continued, "I'm not dragging Harry Styles, but he is the one you're going to try and use to represent this new conversation? "pointing out that the 29-year-old himself wasn't the problem. He does it because it's the right thing, and he doesn't care. For me, this is politics. This is who I am.
The Tony winner explained his position the following month, saying his viewpoint is "not about" Styles.
In an episode of The Late Show with Stephen Colbert from November 2021, he asserted, "The conversation is deeper than that." "It's about how people of color who contribute to culture are marginalized and subject to oppressive structures. There is a lot to unpack there. I'm willing to discuss it without the Internet's drag-and-cancel culture because I don't judge my life or humanity in soundbites now and never will.
Finally, he said, "I'm sorry, Harry. I had no malicious intent. A gay man, I am. Harry is cute, and we like him.
SOURCE – (Enews)