In 'No Hard Feelings,' 1st Comedy Made For Jennifer Lawrence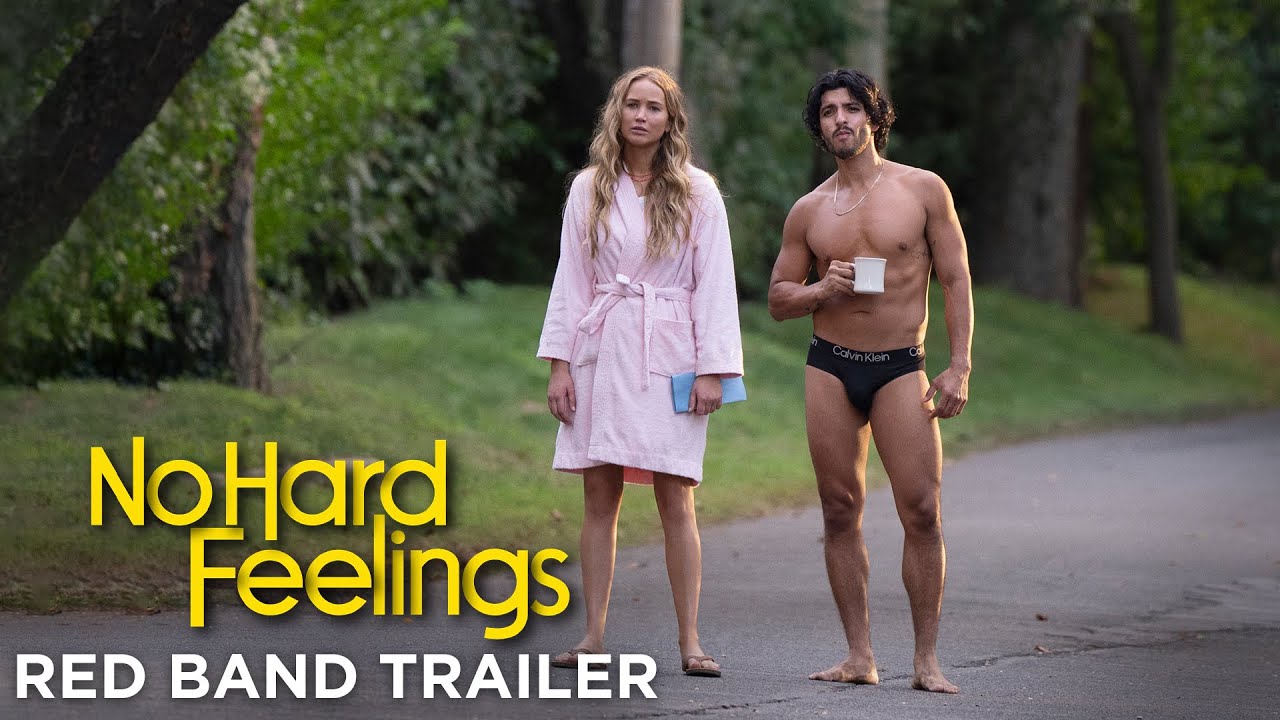 LAS VEGAS, Nevada — Jennifer Lawrence has long desired to star in a major comedy. In her television appearances, she has always been witty and bright. And, while she has brought humor and physical comedy to many of her performances for David O. Russell and others, she hasn't received the huge, broad "Dumb and Dumber" or "Anchorman" experience, to name a few of her favorites (or at least the ones she knows).
This summer, that changes with 'No Hard Feelings' (in theatres on 23 June), a classic, raucous R-rated comedy tailor-made for her.
"I've always wanted to do a comedy," she says. And I've read many of them," Lawrence said last week in Las Vegas. "I just didn't read anything funny enough."
A real Craigslist ad by parents looking for a woman to "date" their son over the summer before he went to college served as the inspiration for the song "No Hard Feelings." There are disagreements over how genuine the "real ad" was, but the idea of a woman answering such an ad was amusing enough to pique the interest of numerous producers and writer-director Gene Stupnitsky.
Stupnitsky, an Emmy-nominated "The Office" alum who also helmed and co-wrote the 2019 smash "Good Boys," knew exactly who to take it to. He informed Lawrence about the concept over dinner with pals one night after they had had "eight or nine martinis between us."
They met almost a decade ago at Mediaeval Times, thanks to a mutual friend. Lawrence, he remembered, was dressed like a full-fledged wizard. They quickly become real friends. He even introduced her spouse to Lawrence.
"I owed him one," remarked Lawrence. "That's why I did this film."

Stupnitsky, seated next to Lawrence, remarked, "There's probably some truth to that."
With Lawrence set to appear in and produce the film, it quickly became a hot commodity, with streaming providers and studios bidding for its rights. They ultimately chose Sony and a regular theatrical release.
"I wrote this movie for her because I knew she was funny and wanted everyone else to know it." People knew she was witty, but they wanted her in a comedy. Yes, I thought, I know how to accomplish this. "I know how to write her voice," said Stupnitsky. "I remember telling her, 'I want you to experience the feeling of sitting in a theatre with hundreds of people laughing.'" She's had many cinematic experiences, but none quite like this."
Maddie, Lawrence's character in "No Hard Feelings," is going through a financially difficult patch. She's in a bind as an Uber driver without a car. So when she comes across this ad promising a Buick Regal as payment, she bites. Maddie meets 19-year-old Percy (Andrew Barth Feldman) for the first time in a clip shown to theatre owners at the CinemaCon event last week, dressed in a slim, hot pink little dress and high heels and behaving openly flirty and accessible.
"She's dressed as if imagining a 19-year-old's sex fantasy." "And she's incorrect," Stupnitsky replied. "He's like the one kid who she can't seduce."
The scenario worsens when she tries to give him a ride home. He believes he is being kidnapped, and as anyone who has seen the red-band trailer knows, it concludes with her being pepper-sprayed. But the picture also has a lovely center.
"He is longing for a connection, which she also needs but isn't aware of," Stupnitsky explained. "She simply wants to get the car and get on with her life." But he's forcing her to take things slowly and get to know him and be intimate with him in a spiritual way."

Lawrence described the event as "fun," which was aided by her bond with her younger co-star.
"We just laughed all day long," she explained. "Sometimes after work, I'd get in bed and just, like, giggle before going to sleep, just thinking about the day." I was also sad about making it because I thought, "God, I'm just not going to have one of these again." This is unusual."
As a producer on the picture, Lawrence has already seen it with an audience and experienced the great, communal laughter that Stupnitsky promised.
"I went to a screening test and sat in the back," she explained. "It was pretty extraordinary."
Every project, she realizes, is a risk, but she's optimistic about "No Hard Feelings."
"You just never know. You may believe that audiences desire this, but they do not. "And I've certainly had my share of experiences with that," she admitted. "It's a combination of instinct and analyzing the information." I had no doubts that what we had was the funniest movie anyone had ever seen, and I knew Gene was the one who could pull it off."
Lawrence's first major cinema release in a few years, following the 2019 X-Men film "Dark Phoenix." Her most recent films have been streaming releases, such as Netflix's "Don't Look Up" and Apple's "Causeway," which she also produced.
"I think audiences will remember why they love her," said Stupnitsky.
"I look much better, 12 feet tall," Lawrence joked.
SOURCE – (AP)
Former Hollywood Heartthrob Ryan O'Neal Dies at Age 82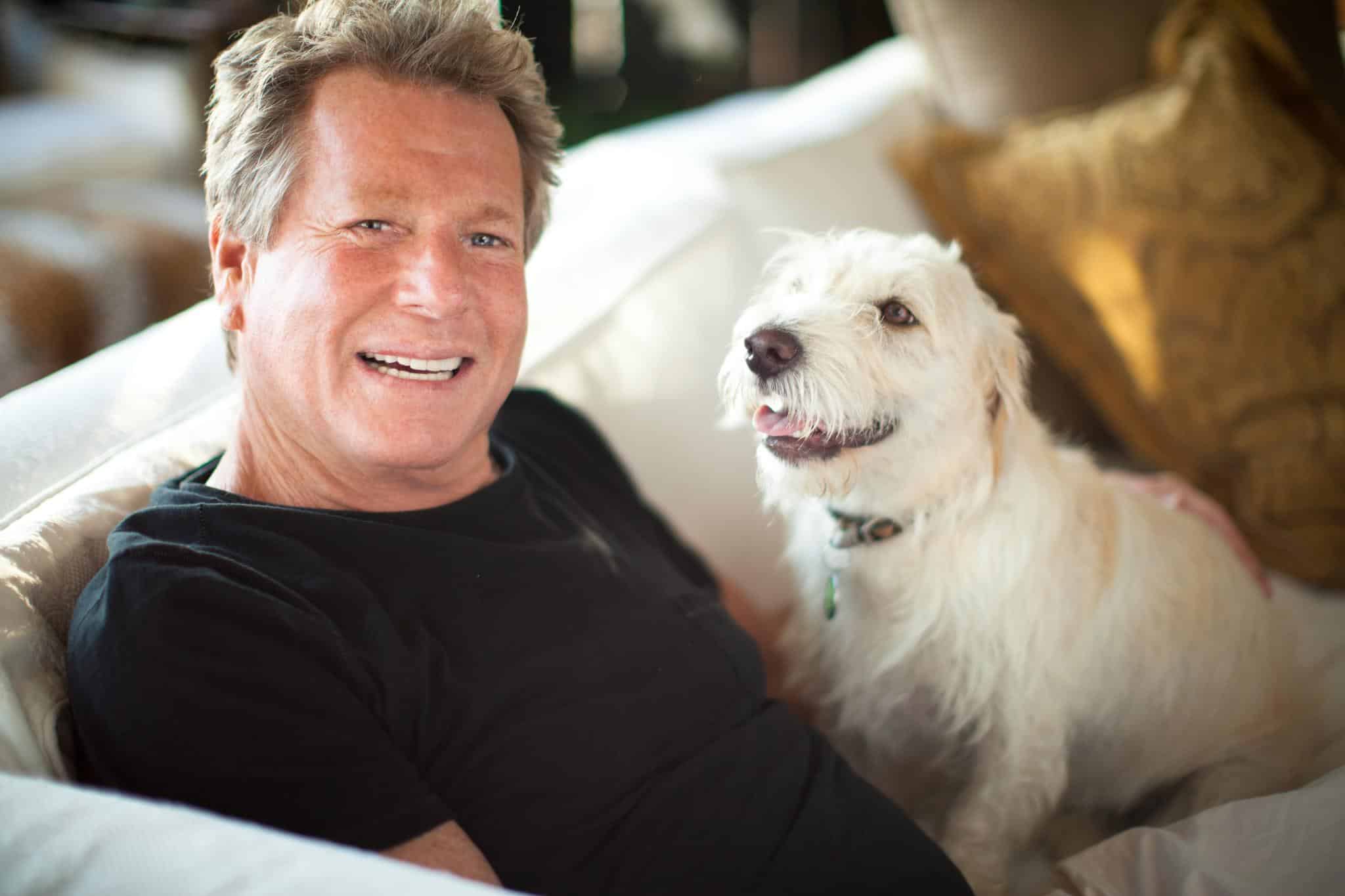 Ryan O'Neal, who rose from a TV soap opera to an Oscar nomination for his role in "Love Story" and produced a witty performance in "Paper Moon," died on Friday. "My father died peacefully today," his son wrote on Instagram.
There was no mention of a cause of death. Ryan O'Neal was diagnosed with prostate cancer in 2012, a decade after being diagnosed with chronic leukemia for the first time. He was 82.
In the 1970s, Ryan O'Neal was one of the world's biggest movie stars, working across genres with several of the era's most acclaimed directors, including Peter Bogdanovich on "Paper Moon" and "What's Up, Doc?" and Stanley Kubrick on "Barry Lyndon." He frequently employed his young, blond good looks to play men with shady or dangerous histories hidden beneath their clean-cut appearances.
O'Neal continued a consistent television acting career into his 70s in the 2010s, with appearances on "Bones" and "Desperate Housewives," but his prolonged romance with Farrah Fawcett and his troubled family life kept him in the spotlight.
Twice divorced, O'Neal was sexually involved with Fawcett for about 30 years, and they had a son, Redmond, in 1985. The pair divorced in 1997, but remarried a few years later. He stayed at Fawcett's side as she battled cancer, which took her life in 2009 at the age of 62.
O'Neal fathered actors Griffin O'Neal and Tatum O'Neal with his first wife, Joanna Moore, including his co-star in the 1973 film "Paper Moon," for which she received an Oscar for best supporting actress. With his second wife, Leigh Taylor-Young, he had a son named Patrick.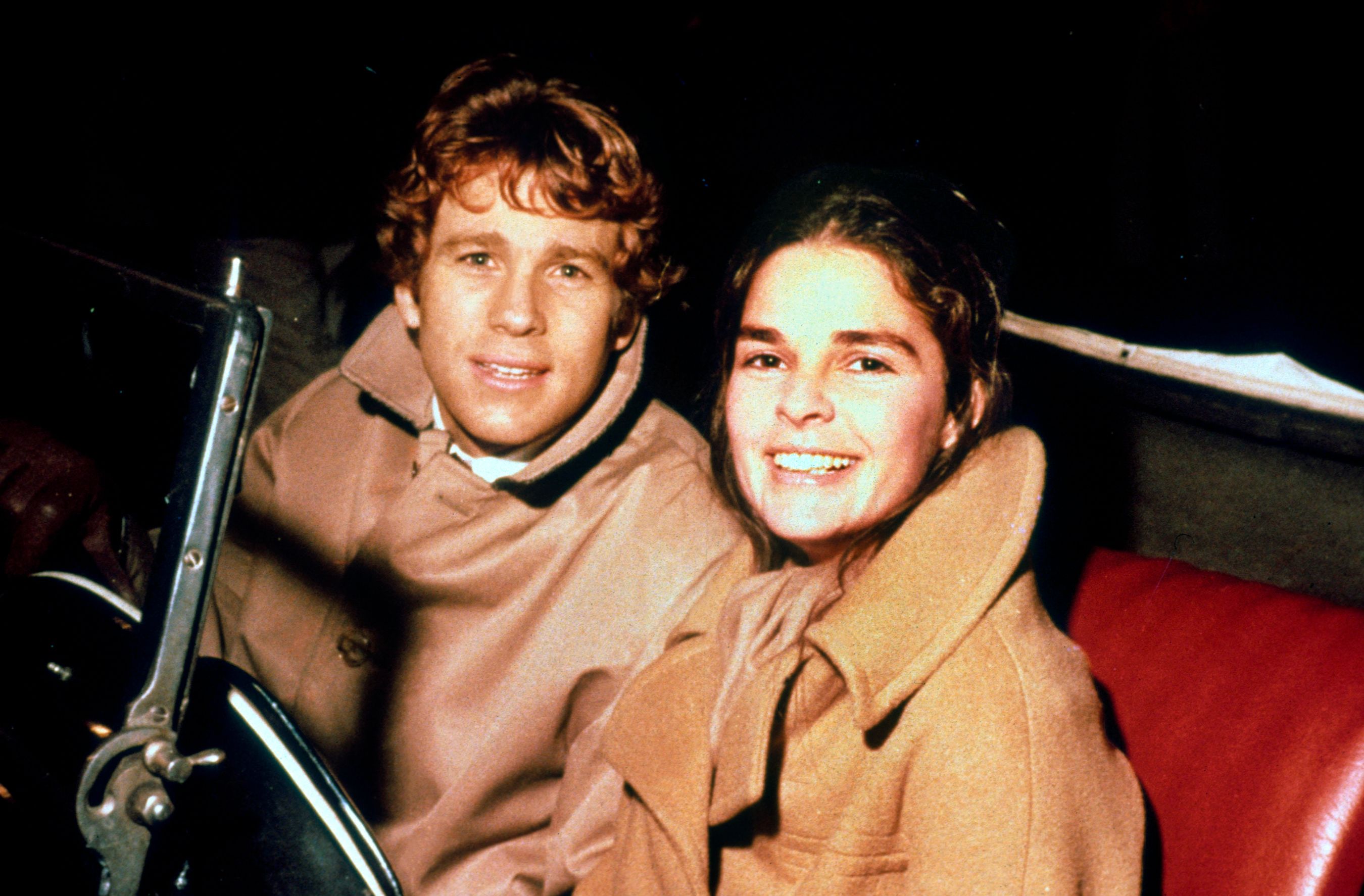 Ryan O'Neil's Rocky Ties
Ryan O'Neal received his own Oscar nomination for best actor for the 1970 tearjerker drama "Love Story," co-starring Ali MacGraw, about a young couple who fall in love, marry, and discover she is dying of cancer. The classic, but frequently satirized, statement from the film is: "Love means never having to say you're sorry."
The actor had rocky ties with three of his children, including alienation from his daughter, squabbles with son Griffin, and a drug-related arrest prompted by his son Redmond's probation check. Although his attempts to reunite with Tatum O'Neal were transformed into a short-lived reality series, his personal drama frequently overshadowed his later career.
Before gaining a prominent role on the prime-time soap opera "Peyton Place" (1964-69), O'Neal appeared in a few bit parts and did some stunt work.
Following that, O'Neal made his feature film debut in 1969 with "The Big Bounce," co-starring his then-wife, Taylor-Young. But it was "Love Story" that catapulted him to stardom.
The romantic melodrama became one of Paramount Pictures' biggest hits and received seven Academy Award nominations, including one for best picture. It took home the award for best music.
After "Love Story" catapulted him to stardom, Ryan O'Neal was considered for nearly every big leading job in Hollywood. The studio even tried to get him to play Michael Corleone in "The Godfather" before director Francis Ford Coppola insisted on Al Pacino.
O'Neal then appeared in Bogdanovich's 1972 screwball comedy "What's Up, Doc?" as a clumsy professor opposite Barbra Streisand.
The year following "What's Up, Doc?" Bogdanovich cast him in the 1930s con artist comedy "Paper Moon."
Tatum, his real-life daughter
Ryan O'Neal portrayed an unscrupulous Bible salesman who preyed on widows he found through obituary notices. Tatum, his real-life daughter, played a trash-talking, cigarette-smoking orphan who need his assistance and eventually helps rehabilitate him.
Although both actors were praised by reviewers, the small girl's outspoken performance overshadowed her father's, making her the youngest individual in history to win a competitive Academy Award. She was ten years old when she received the prize in 1974.
The elder O'Neal's next notable role was in Stanley Kubrick's 18th-century epic "Barry Lyndon," in which he played an impoverished Irish rogue who traversed Europe pretending to be an aristocracy.
However, filming the three-hour film was arduous work, and Kubrick's legendary perfectionism caused a schism between him and the actor that never healed.
After that, O'Neal reunited with Tatum in Peter Bogdanovich's early Hollywood comedy "Nickelodeon" (1976). However, the picture was a disappointment, and they never collaborated again. With the sequel "Oliver's Story" (1978), he attempted to capitalize on his "Love Story" character, Oliver Barrett.
Father and daughter grew apart as Tatum grew older, with the elder actor learning of his daughter's marriage to tennis great John McEnroe via a belated telegram, according to Ryan O'Neal, who wrote about his connection with Fawcett in a 2012 book.
"A door inside me locked the morning the telegram came, and I am still blindly searching for the key to open it," O'Neal said in the letter titled "Both of Us."

O'Neil's Son Convicted and Jailed
In the 1980s, O'Neal's career cooled further with the emerald heist drama "Green Ice" (1981) and the 1984 comedy "Irreconcilable Differences," in which he played a busy father in an unhappy marriage whose daughter, played by 9-year-old Drew Barrymore, attempted to divorce her parents.
Ryan O'Neal's personal life also hit rock bottom during the decade. Griffin Coppola had multiple run-ins with the law, including a 1986 boating accident in Maryland that killed Gian-Carlo Coppola, 23, son of film director Francis Ford Coppola. Griffin O'Neal was convicted of operating a boat carelessly and recklessly, received a community service sentence, and later served a brief stint in jail as a result.
With his Hollywood fame dwindling, Ryan O'Neal began appearing in TV movies and finally returned to series television with the 1991 sitcom "Good Sports," co-starring then-lover Fawcett, although the show only lasted one season.
Both admitted that the work had put a strain on their relationship.
"We get into fights," stated O'Neal in 1991. "She's a tough cookie." She anticipates being well-treated. On a set, that might get forgotten when you're fighting the clock and trying to create a moment."
Redmond O'Neal's arrest
Ryan O'Neal began taking on more supporting roles in the 1989 picture "Chances Are." In "Faithful" (1996), he played a husband who employs a hitman to kill his wife, and in "Zero Effect" (1998), he played a mystery businessman.
His relationship with Fawcett had ended by then, but they stayed friends and resumed their romance in the 2000s. However, the tumultuous O'Neal family dynamics that had previously tested their relationship continued.
The elder O'Neal was detained in 2007 for alleged assault and weapon discharge during a confrontation with Griffin, but charges were dropped. Redmond, their son, was constantly arrested, incarcerated, and spent several years in court-ordered treatment.
In September 2008, a probation check at his father's Malibu house resulted in Redmond O'Neal's arrest for methamphetamine possession.
Ryan O'Neal pleaded guilty and entered a drug diversion program, but he publicly denied owning the drugs. He claimed he took them from his son in order to protect him.
On April 20, 1941, Charles Patrick Ryan O'Neal was born, the son of playwright Charles O'Neal and actress Patricia Callaghan O'Neal. Before becoming a performer, Ryan O'Neal worked as a lifeguard and an amateur boxer.
Source: AP
Taylor Swift's Eras Tour Is The First Tour To Gross Over $1 Billion, Pollstar Says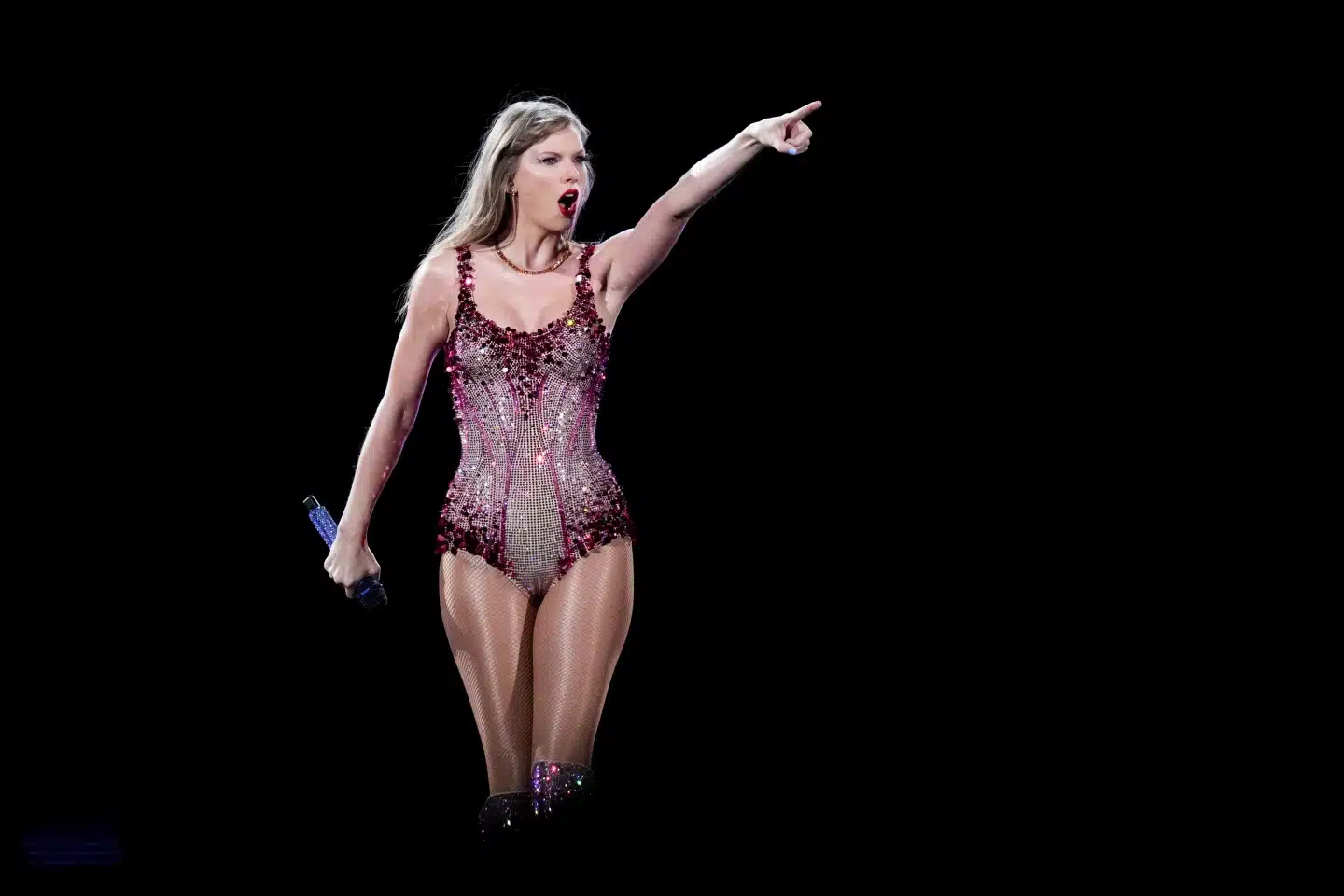 (LOS ANGELES) – According to Pollstar's 2023 year-end charts, Taylor Swift's Eras Tour is the first to hit the billion-dollar threshold.
Swift's groundbreaking Eras Tour was not only the No. 1 tour worldwide and in North America, but she also took in a stunning $1.04 billion with 4.35 million tickets sold across 60 tour dates, according to the concert trade newspaper.
Pollstar data is derived from box office reports, venue capacity estimations, previous Pollstar venue ticket sales data, and unspecified research collected between November 17, 2022, and November 15, 2023.
Representatives for the publication waited to respond when asked if they modified historical tour numbers to account for 2023 inflation when proclaiming Swift the first to cross the billion-dollar mark.

Taylor Swift's Eras Tour Is The First Tour To Gross Over $1 Billion, Pollstar Says
Pollstar also discovered that Swift earned roughly $200 million in merchandise sales and that her blockbuster film adaptation of the tour, "Taylor Swift: The Eras Tour," garnered approximately $250 million in sales, making it the highest-grossing concert film of all time.
Pollstar believes that Swift will have a strong year in 2024 as well. According to the magazine, the Eras Tour will again hit $1 billion within its eligibility window, implying Swift will earn more than $2 billion throughout the tour.
Swift's tour was followed worldwide by Beyoncé, Bruce Springsteen & The E Street Band, Coldplay, Harry Styles, Morgan Wallen, Ed Sheeran, Pink, The Weeknd, and Drake.
Swift was ranked first in North America, followed by Beyoncé, Morgan Wallen, Drake, P! nk, Bruce Springsteen & The E Street Band, Ed Sheeran, George Strait, Karol G, and RBD.

Taylor Swift's Eras Tour Is The First Tour To Gross Over $1 Billion, Pollstar Says
Aside from Swift, 2023 was a watershed year for concert sales: internationally, the top 100 tours witnessed a 46% increase from the previous year, costing $9.17 billion compared to $6.28 billion in 2022.
That figure increased from $4.77 billion in North America to $6.63 billion last year.
Swift was voted Time Magazine's Person of the Year earlier this week. Last month, Apple Music honored her as its Artist of the Year, while Spotify reported she was 2023's most-streamed artist globally, with over 26.1 billion streams since January 1, breaking Bad Bunny's three-year record.

Taylor Swift's Eras Tour Is The First Tour To Gross Over $1 Billion, Pollstar Says
Consider 2023 to be a year of unparalleled pop music dominance.
Taylor Swift's Eras Tour is a highly anticipated event that showcases the evolution of her music throughout the years. The tour features performances from each distinct era of her career, allowing fans to experience the unique sound and style that defined each period.
Attendees can expect an immersive and nostalgic journey through Taylor Swift's musical transformation, making it a must-see for fans of her work.
SOURCE – AP
The Rise of Streameast and Live Sporting Events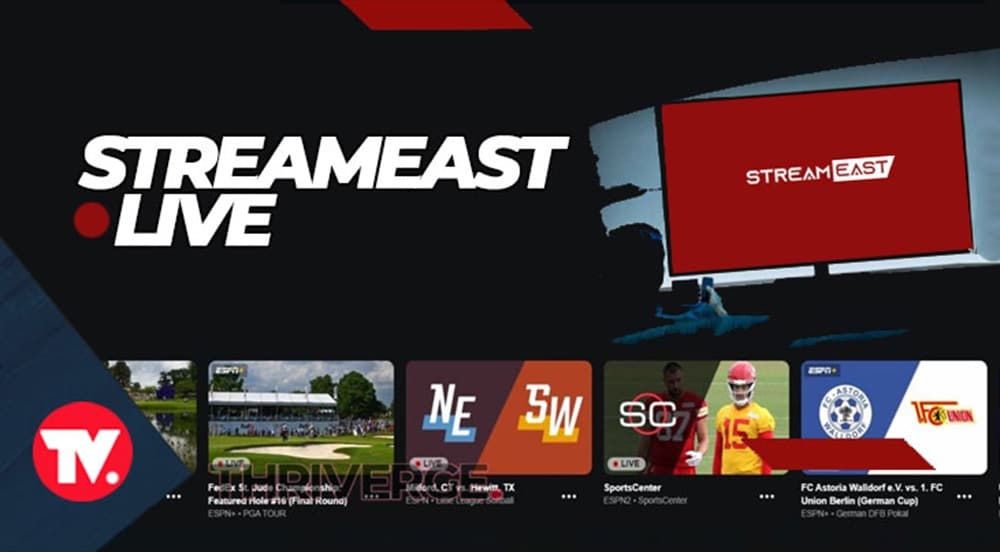 Are you tired of missing out on live sporting events because of subscription fees or location restrictions? Streameast is a popular platform that offers free live streaming of various sports events, including football, basketball, soccer, and more.
In this blog post, we will explore the benefits of using Streameast to watch your favorite sports without any hassle. Whether you're a die-hard fan or just looking to catch a game on the go, Streameast could be the solution you've been searching for.
Streameast on Live Sporting Events: Advantages, User Experience
The Growth of Streameast as a Platform
Streameast has experienced rapid growth as a popular platform for streaming live sporting events. With its user-friendly interface and wide range of sports coverage, Streameast has become a go-to destination for sports enthusiasts seeking live and on-demand access to their favorite games. The platform's seamless streaming experience and diverse content offerings have contributed to its increasing user base and reputation as a reliable source for live sports content.
Impact of Live Sporting Events on Streameast's Popularity
The availability of live sporting events on Streameast has played a significant role in driving its popularity. By offering live coverage of major sports events such as football, basketball, soccer, and more, Streameast has attracted a substantial audience of sports fans looking for convenient and high-quality streaming options. The platform's ability to deliver a thrilling and immersive viewing experience for live sports has solidified its position as a preferred choice for accessing sporting content online.
Streameast's consistent delivery of live sporting events has enhanced its appeal among viewers seeking real-time access to games, matches, and tournaments. As the demand for live sports streaming continues to rise, Streameast remains at the forefront, catering to the diverse preferences of sports enthusiasts worldwide.
For more information on the latest live sporting events and streaming options, visit ESPN and Bleacher Report.
Advantages of Streaming Live Sporting Events on Streameast
Convenience and Accessibility
Streaming live sporting events on Streameast offers unparalleled convenience and accessibility for sports enthusiasts. With just a few clicks, fans can access their favorite games from the comfort of their homes or on the go, eliminating the need to travel to physical venues or deal with crowds. This accessibility allows fans to never miss a game, making it easier for them to stay updated on their favorite teams' performances and overall league standings. Streameast's user-friendly interface further enhances the overall viewing experience, catering to both novice and seasoned sports fans alike.
Variety of Sports Offered
Streameast provides a wide array of sports, catering to diverse interests and preferences. From popular leagues like the NFL and NBA to international events such as soccer's UEFA Champions League, Streameast ensures that fans have access to a comprehensive selection of live sporting events. This diversity allows fans to explore new sports and leagues they may not have had exposure to previously, enriching their overall sports viewing experience and fostering a sense of global sports community.
Cost-Effectiveness
Streaming live sporting events on Streameast presents a cost-effective alternative to traditional cable and satellite subscriptions, offering competitive pricing plans and flexible subscription options. By eliminating the need for costly cable packages, sports fans can allocate their budget towards other aspects of their sports passion, whether it be attending live games or investing in sports memorabilia. Streameast's cost-effectiveness empowers fans to fully immerse themselves in the sports they love without breaking the bank, making high-quality sports content more accessible to a wider audience.
Sports streaming platforms not only provide accessibility and affordability but also an expansive array of sports, enhancing the overall sports viewing experience for fans worldwide. Streameast's commitment to delivering top-tier live sporting events is a testament to its dedication to connecting fans to the sports they cherish.
User Experience on Streameast
Quality of Streaming
When it comes to the user experience on Streameast, one of the key factors is the quality of streaming. Streameast provides high-quality streaming for live sporting events, ensuring that viewers can enjoy the action without interruptions or lags. The platform utilizes advanced technology to deliver smooth and clear streams, offering viewers an immersive experience. This high-quality streaming enhances the overall user experience, making Streameast a go-to choice for sports enthusiasts.
Interactive Features
Streameast enhances user engagement through interactive features. These features include live chat functionality, allowing viewers to connect with each other in real-time while watching their favorite sporting events. Additionally, interactive polls and quizzes are often incorporated to add an element of fun and interactivity to the viewing experience. These interactive features contribute to a sense of community among users and elevate the overall enjoyment of live sports streaming on Streameast.
User Interface and Navigation
The user interface and navigation on Streameast are designed with user convenience in mind. The platform offers a clean and intuitive interface, allowing users to easily browse and access their desired content. With smooth navigation and well-organized categories, viewers can quickly locate upcoming live sporting events and access relevant information. The user-friendly interface and seamless navigation contribute to a positive user experience, ensuring that viewers can effortlessly find and enjoy their favorite live sports content on Streameast.
In summary, Streameast prioritizes the user experience by providing high-quality streaming, interactive features, and a user-friendly interface and navigation, making it a top choice for accessing live sporting events.
For more information on enhancing the user experience for live sports streaming, visit Streamline Your Online Experience for insightful strategies.
Legal and Ethical Considerations
When it comes to accessing live sporting events through streaming platforms like StreamEast, it's crucial to consider the legal and ethical implications. In this section, we'll delve into copyright and piracy issues, as well as the importance of compliance with regulations.
Copyright and Piracy Issues
The availability of live sporting events through unofficial streaming platforms raises concerns regarding copyright infringement and piracy. Unauthorized distribution of live sports content violates the rights of the content creators and broadcasters. It's essential for users to be aware of the legal implications of accessing copyrighted material through illegitimate sources.
Compliance with Regulations
In addition to copyright concerns, there are regulatory requirements that streaming platforms and users must adhere to when accessing live sporting events. These regulations are put in place to ensure fair competition, consumer protection, and the integrity of sporting events. Compliance with these regulations is essential for maintaining a level playing field and upholding the ethical standards of the sports industry.
For more information on copyright laws and regulations related to live sports streaming, refer to authoritative sources such as the United States Copyright Office (USCO) and the Federal Communications Commission (FCC).
IvYOaAYBp4aUU1JIKgRa
Future of Streameast and Live Sporting Events
The future of Streameast and live sporting events is set to be influenced by technological advancements and enhancements. With the growing demand for high-quality streaming experiences, technological advancements such as improved video compression algorithms and enhanced streaming protocols are expected to revolutionize the way live sporting events are broadcasted and consumed. These advancements will enable viewers to enjoy seamless streaming experiences with higher resolutions and lower latencies. Websites like ESPN and Bleacher Report provide more insights into these technological advancements.
Technological Advancements and Enhancements
Technological advancements will play a crucial role in shaping the future of Streameast and live sporting events. From the adoption of ultra-high-definition (UHD) video streaming to the integration of virtual reality (VR) experiences, the technological landscape is poised to elevate the overall viewing experience for sports enthusiasts. Moreover, the implementation of artificial intelligence (AI) for personalized content recommendations and interactive features is expected to further enhance viewer engagement. These advancements aim to offer a more immersive and interactive way of experiencing live sporting events.
Potential Partnerships and Collaborations
In addition to technological advancements, potential partnerships and collaborations are anticipated to significantly impact the future of Streameast and live sporting events. Collaborations between streaming platforms and sports leagues can lead to exclusive streaming rights, offering viewers a diverse array of live events. Furthermore, partnerships between streaming services and technology companies may result in the development of innovative features such as multi-view streaming options and customizable viewing experiences. These collaborations aim to elevate the accessibility and diversity of live sporting content, catering to the preferences of a wide range of sports fans.
Conclusion
In conclusion, accessing live sporting events through streameast provides a convenient and accessible way to stay updated with your favorite teams and athletes. With its user-friendly interface and wide array of available sports, streameast offers a seamless viewing experience for sports enthusiasts. By leveraging this platform, fans can enjoy high-quality live streaming of various sporting events, enhancing their overall viewing pleasure. As the demand for online sports streaming continues to grow, streameast remains a valuable resource for accessing live sports content.