2023 Swiss Regulator: Credit Suisse Made 'Serious Breach' Of Law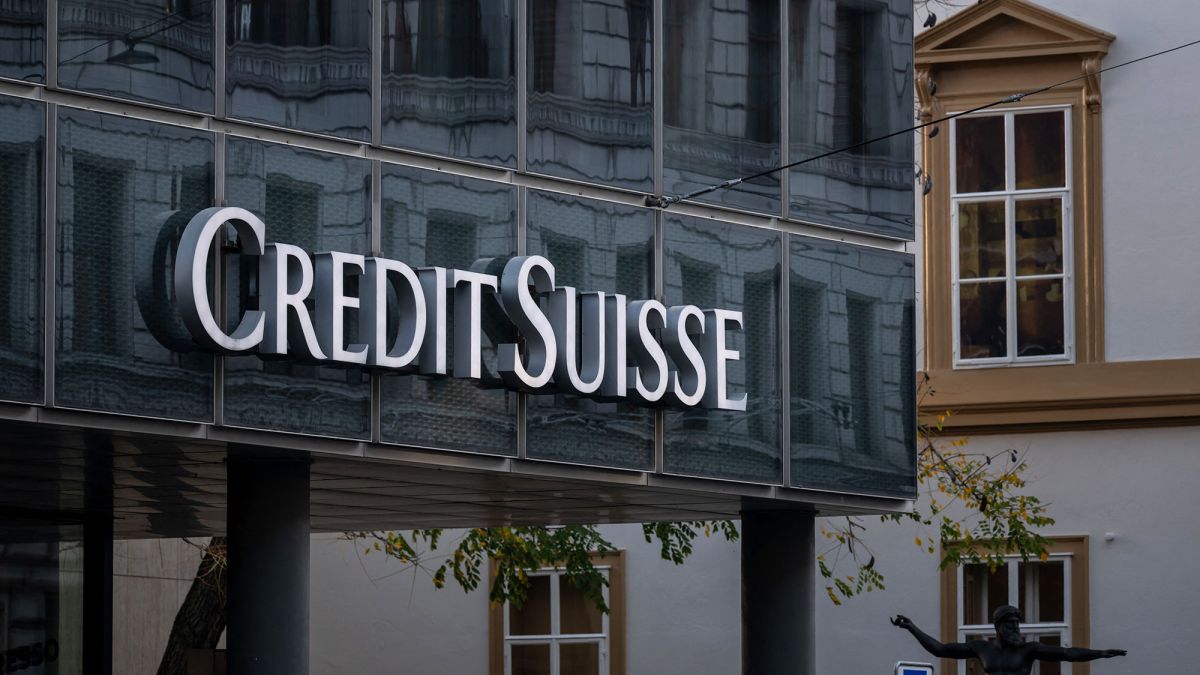 GENEVA, Switzerland — Swiss regulators have determined that Credit Suisse committed a "serious breach" of law in connection with a now-bankrupt firm linked to Australian financier Lex Greensill and have launched an investigation that could result in penalties for four former bank executives.
FINMA, Switzerland's financial markets authority, announced Tuesday that it had concluded enforcement proceedings against Credit Suisse that were initiated two years ago after bank partner Greensill Capital went bankrupt. At the time, Credit Suisse closed four funds that were linked to the partnership. About $10 billion was invested in these funds by bank clients.
Credit Suisse's troubled ties to Greensill Capital were just one of a slew of issues that have resulted in repeated top-management shake-ups and corporate restructurings in recent years. Greensill Capital was also the subject of investigations in the United Kingdom, with allegations that the firm founded by Greensill, a former adviser to former British Prime Minister David Cameron, received lucrative government contracts before going bankrupt.
In Switzerland, FINMA announced that to conclude its investigation, Credit Swiss's top executives must regularly review about 500 of its most important business relationships and record the responsibilities of about 600 of its highest-ranking employees. The authority also stated that it had opened four enforcement proceedings against former bank executives, whom it did not name.
FINMA announced that to conclude its investigation, Credit Swiss's top executives
"FINMA came to the conclusion that Credit Swiss Group seriously broke its supervisory duty over the years by failing to identify, limit, and monitor risks in its business relationship with Lex Greensill," it said. "FINMA thus concludes that a serious breach of Swiss supervisory law has occurred."
The authority collaborates with financial institutions, including banks, insurance companies, and the Swiss stock exchange, to ensure proper internal controls and stability. FINMA's ability to issue penalties is limited, but it does have the authority to revoke business licenses in extreme cases. If more severe penalties or fines are warranted, it is up to prosecutors to pursue them.
In Greensill's "supply chain finance" model, his company acted as a middleman between businesses and their suppliers, paying invoices that suppliers issued to their customers in exchange for a fee. The claims against those customers were then converted into securities that could be sold. Financial products became far riskier than initially indicated over time.
Credit Suisse "made partly false and overly positive statements" to FINMA about how claims were chosen and the exposure to some debtors, according to FINMA.
Credit Suisse expressed its appreciation for the case's resolution without naming Greensill. Since March 2021, the Zurich-based bank has taken steps to strengthen governance and control, including dismissing "several managers and employees" in its asset management division, among other things.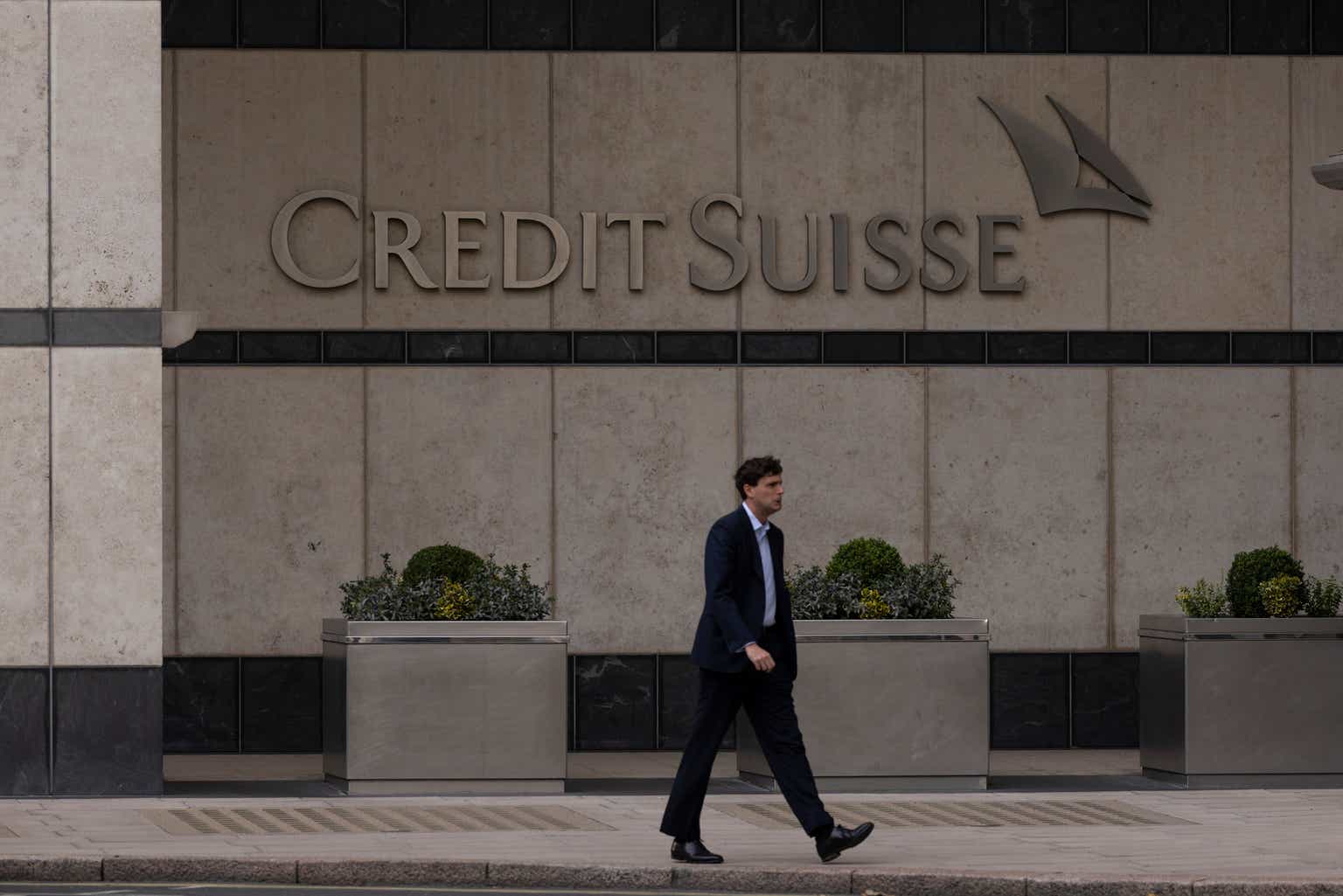 SOURCE – (AP)
Shein In Talks To Buy Missguided From Mike Ashley's Frasers Group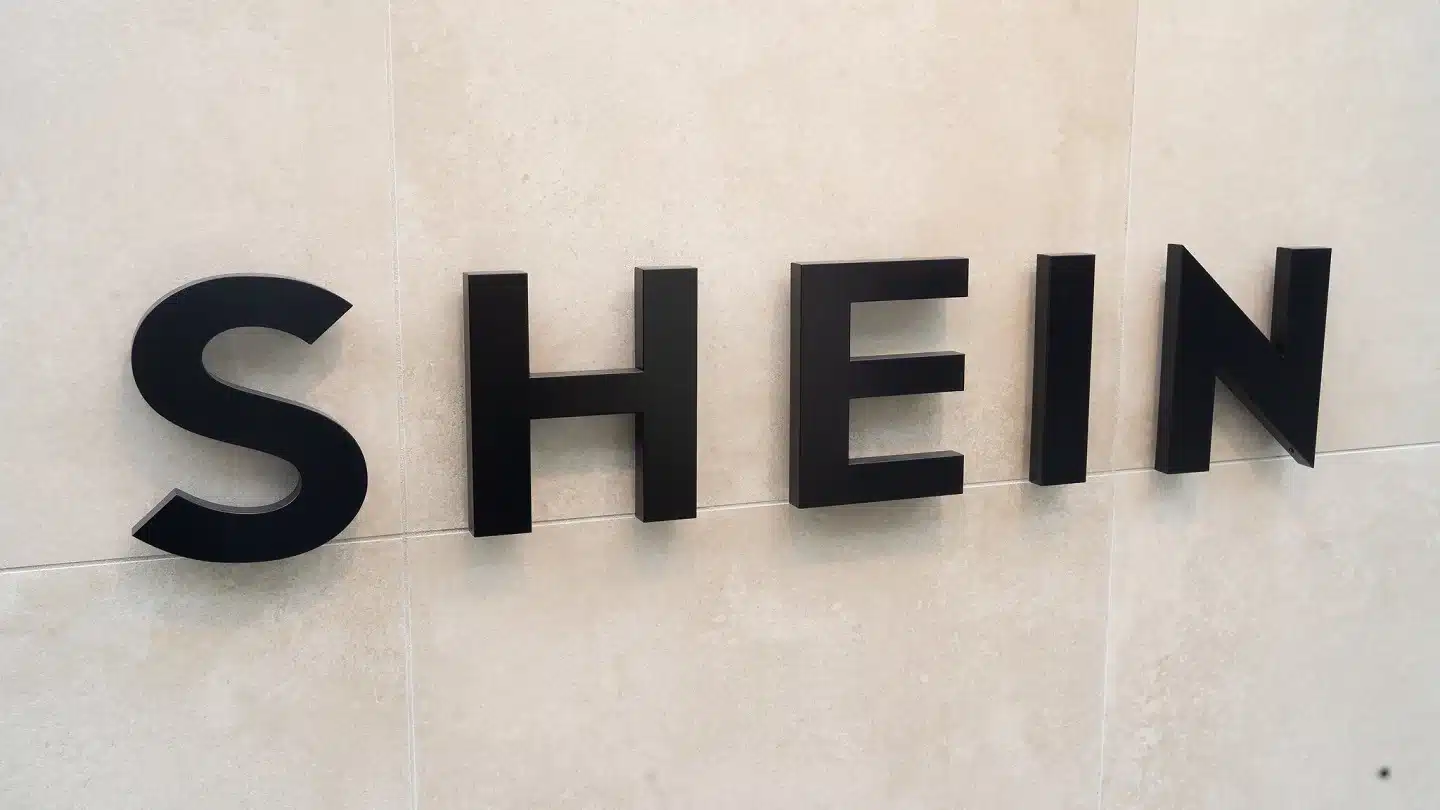 Shein, created in China in 2008, is a global fast fashion behemoth.
According to the BBC, Mike Ashley's Frasers Group is in talks to sell its Missguided clothing brand to online fashion giant Shein.
The talks regarding a purchase, first reported by Sky News, occurred only a year after Frasers acquired the brand.
Last year, Frasers Group paid £20 million for Missguided after the online apparel store went bankrupt.
Shein, created in China in 2008, is a global fast fashion behemoth.

Frasers Group and Shein have both been reached for comment.
According to Sky, the agreement will see Shein acquire Missguided's brand and other intellectual property while Frasers retains the head office.
Missguided, situated in Manchester, was launched in 2009 by Nitin Passi and has since grown to become one of the UK's largest online fashion players.
However, due to supply chain issues, rising freight prices, and increased competition from rivals, it went into administration in May 2022 before being acquired by Frasers Group.
Frasers, which owns the Mike Ashley-founded Sports Direct company, has grown swiftly by acquiring troubled brands. Game, Evans Cycles, Jack Wills, and Sofa.com are examples.
While Mike Ashley is no longer the CEO of Frasers, he still maintains a majority ownership in the company.

Shein, which currently has its headquarters in Singapore, saw a boost in sales during the Covid epidemic when lockdowns increased internet purchases.
It was valued at roughly $66 billion earlier this year, which was lower than a previous valuation of around $100 billion.
It has been speculated that Shein will attempt to float its shares in the United States.
However, in May, a group of US congressmen demanded that Shein be investigated amid allegations that people from China's predominantly Muslim Uyghur community were used as forced labor to create some of the clothing it sells.
Human rights organizations and Western governments, particularly the United States and the United Kingdom, have accused China of perpetrating crimes against humanity against the Uyghurs.
Shein responded to the BBC, saying, "We have zero tolerance for forced labour."
"Our suppliers must follow a strict code of conduct that is aligned with the core conventions of the International Labour Organisation."
SOURCE – (BBC)
2023: China Insurance Boss Jailed For Life In Corruption Crackdown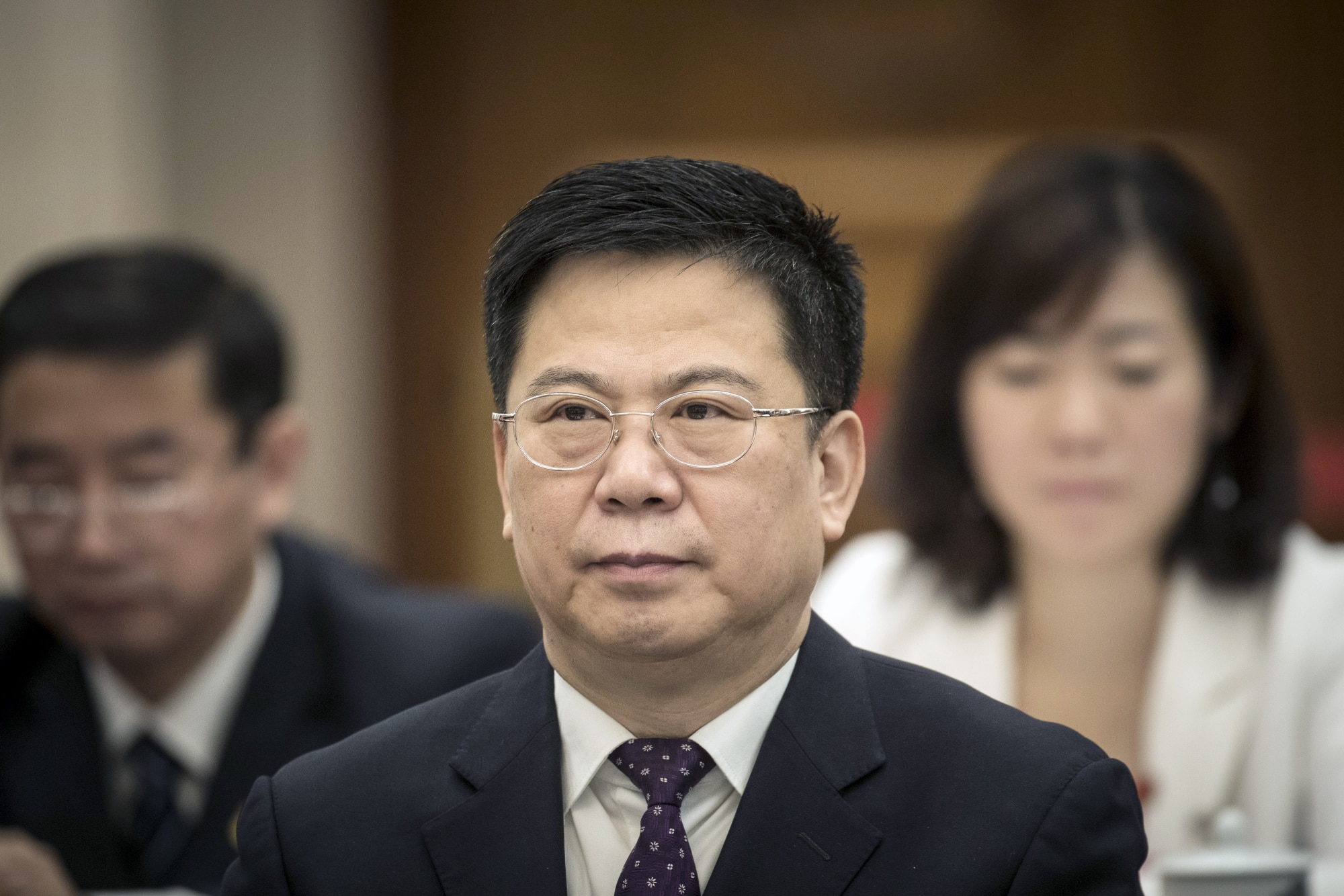 Wang Bin, the former chairman of China Life Insurance, is the latest high-profile executive imprisoned as Beijing's crackdown on the financial industry continues.
According to a court judgment obtained by the BBC, Mr. Wang was sentenced to death with a two-year reprieve.
According to the verdict, the sentence will be commuted to life in prison without the possibility of parole after two years.
Authorities warned in April that the crackdown was far from over.
A court in Jinan, Shandong Province, eastern China, found Mr Wang guilty of accepting 325 million yuan ($44.6 million; £35.7 million) in bribery.
Mr Wang, the Communist Party chairman of the company, was also sentenced to a year in prison for illegally concealing 54.2 million yuan in offshore investments.

Wang Bin, the former chairman of China Life Insurance, is the latest high-profile executive imprisoned as Beijing's crackdown on the financial industry continues.
He is the latest executive from a big Chinese financial firm caught up in President Xi Jinping's two-year-long drive on corruption in the $60 trillion (£48 trillion) industry.
After being found guilty of corruption and bigamy, Lai Xiaomin, the former chairman of Huarong, one of China's largest state-controlled asset management enterprises, was killed in 2021.
In the same year, former China Development Bank chairman Hu Huaibang was sentenced to life in prison in a bribery case involving 85.5 million yuan.
Bao Fan, the CEO of China Renaissance Holdings and one of the country's most prominent billionaire bankers has been "cooperating in an investigation being carried out by certain authorities" since his disappearance in February this year.
An inquiry into Bank of China party chief Liu Liang was initiated in March. Mr. Liu is suspected of "serious violations of discipline and law," according to investigators.
Authorities announced in April that they were looking into Li Xiaopeng, the former chairman of state-owned asset management firm China Everbright Group.
Fan Yifei, the country's vice governor, was arrested in June for suspected bribery and is currently under criminal investigation. He was also kicked out of the Communist Party.
SOURCE – (BBC)
US Claims Google Pays More Than $10 Billion A Year To Maintain Its Search Dominance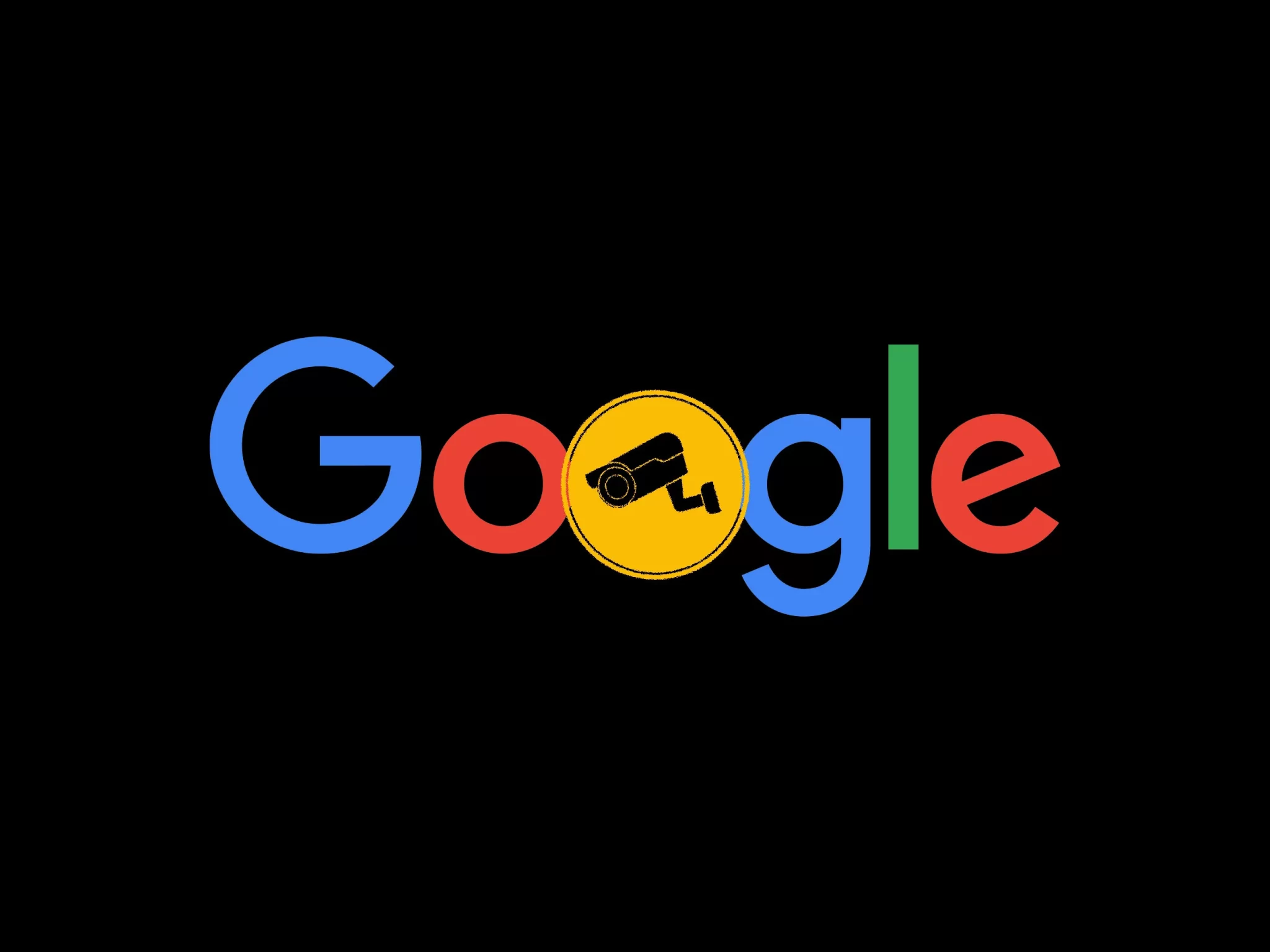 WASHINGTON — The U.S. Google has used its dominance in the internet search industry to keep competitors out and stifle innovation, the Department of Justice alleged Tuesday at the start of the largest antitrust trial in the United States in a quarter-century.
"This is a case about the future of the internet and whether Google's search engine will ever face meaningful competition," said Kenneth Dintzer, the main counsel for the Justice Department.
Over the next ten weeks, federal and state attorneys general will aim to show that Google rigged the market in its favor by making its search engine the default choice in various places and devices. A verdict from U.S. District Judge Amit Mehta is likely early next year. If he finds that theyviolated the law, a new trial will be held to determine what steps should be taken to rein in the Mountain View, California-based business.
Top officials from Google, Alphabet Inc. and other strong technology companies are slated to testify. Alphabet CEO Sundar Pichai, who succeeded co-founder Larry Page four years ago, is likely to be among them. Court filings also indicate that Eddy Cue, a senior Apple official, may be summoned to testify.
During the Trump administration, the Justice Department launched an antitrust action against Google, alleging that the firm leveraged its dominance in internet search to acquire an unfair advantage over competitors. Government lawyers claim that Google protects its brand through payola, paying billions of dollars per year to be the default search engine on the iPhone and web browsers such as Apple's Safari and Mozilla's Firefox.

"Google pays more than $10 billion per year for these privileged positions," claimed Dintzer.
"Google's contracts ensure that rivals cannot match the search quality ad monetization, especially on phones," Dintzer explained. "This wheel has been turning for more than 12 years thanks to this feedback loop." It always works in Google's favor."
According to Dintzer, the more queries Google performs, the more data it accumulates – data that can be used to optimize future searches and give them an even stronger advantage over its competitors. "User data is the oxygen for a search engine," he explained. As a result of its market domination, "Google search and ad products are better than its rivals can hope to be." That is why, he claims, the company spends so much for its search engine to be the default option on Apple and other companies' products.
Dintzer said that Google "began weaponizing defaults" more than 15 years ago, citing an internal Google paper that referred to their settings as an "Achilles Heel" for competing search engines such as Yahoo and MSN.
He also claimed that Google coerced Apple into making its search engine the default on their iPhones in exchange for revenue-sharing payments. "This is not a negotiation," Dintzer declared. "This is what Google is saying: Take it or leave it." According to the lawsuit, Apple's anticompetitive activities stopped it from establishing its search engine.

The U.S. Google has used its dominance in the internet search industry to keep competitors out and stifle innovation.
Dintzer claimed that they erased documents to keep them out of court proceedings and attempted to conceal others under attorney-client privilege. Dintzer stated, "They destroyed documents for years." "They turned off history, your honor, so they could rewrite it here."
Google replies that, although controlling over 90% of the internet search market, it confronts a wide range of competition. Google claims its competitors span from search engines like Microsoft's Bing to websites like Amazon and Yelp, where customers may post inquiries about what to buy or where to go. "There are lots of ways users access the web other than default search engines, and people use them all the time," said attorney John Schmidtlein, a partner at Williams & Connolly who represents the company.
According to Google, continuous improvements to its search engine explain why people almost reflexively return to it, a habit that has long rendered "Googling" synonymous with searching things on the internet. Schmidtlein, for example, stated that the changes made their search superior to main rival Bing. "At every critical juncture," he explained, "they were beaten in the market."
The trial starts just a few weeks after the 25th anniversary of the company's first investment — a $100,000 cheque issued by Sun Microsystems co-founder Andy Bechtolsheim that allowed Page and Sergey Brin to set up shop in a Silicon Valley garage.
Today, Alphabet, their corporate parent, is worth $1.7 trillion and employs 182,000 people. Most of its revenue comes from $224 billion in annual ad revenues flowing through a digital services network centered on a search engine that processes billions of daily requests.

The U.S. Google has used its dominance in the internet search industry to keep competitors out and stifle innovation.
The Justice Department's antitrust complaint is similar to the one it brought against Microsoft in 1998. Regulators then accused Microsoft of compelling computer manufacturers who used its dominant Windows operating system to include Microsoft's Internet Explorer — just as the internet became more popular. That bundling practice killed Netscape, the once-popular browser.
Several members of the Justice Department's Google case team, including Dintzer, worked on the Microsoft probe as well.
Google could be hampered if the trial results in concessions that limit its influence. One possibility is that they will be obliged to stop paying Apple and other companies to be the default search engine on smartphones and desktops.
Alternatively, the legal struggle may cause the company to lose focus. That's what happened after Microsoft's antitrust battle with the Justice Department. Distracted by its distractions, the software behemoth struggled to adjust to the impact of internet searches and cell phones. Google used that diversion to propel itself from a startup to a formidable superpower.
SOURCE – (AP)