Daylight Saving Time Clocks Move Ahead By One Hour March 12, 2023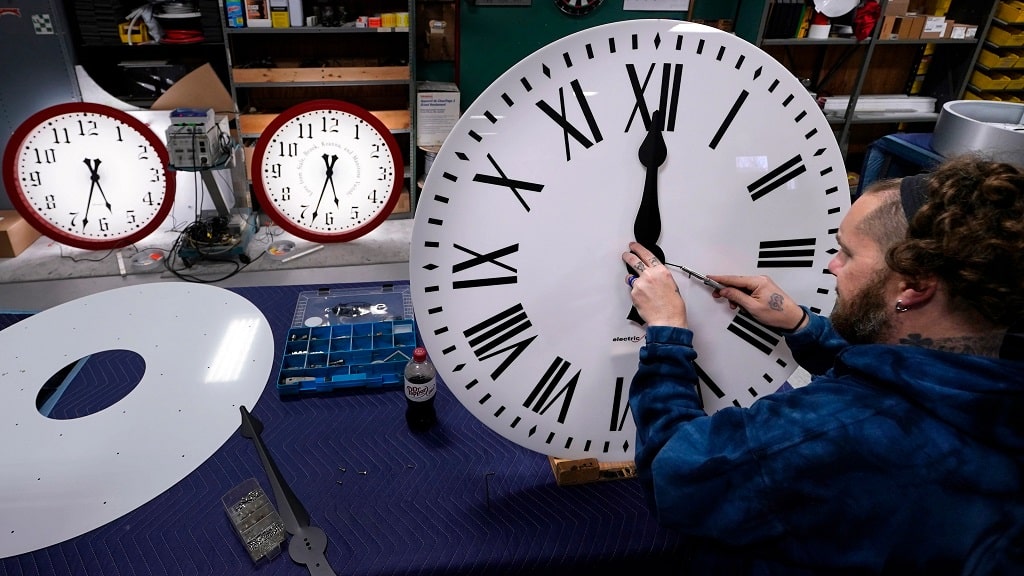 Bills introduced this month in the US House of Representatives seek to make daylight saving time, which will rob Americans of an hour of sleep this Sunday, permanent for the country or for states that opt-in.
This Sunday, March 12, 2023, at 2 a.m., clocks will advance one hour, transitioning from standard time, which begins in November, to daylight saving time associated with later sunsets.
On March 1, Senator Marco Rubio (R-FL) introduced legislation in the Senate that would make daylight saving time permanent nationwide and eliminate the November time change.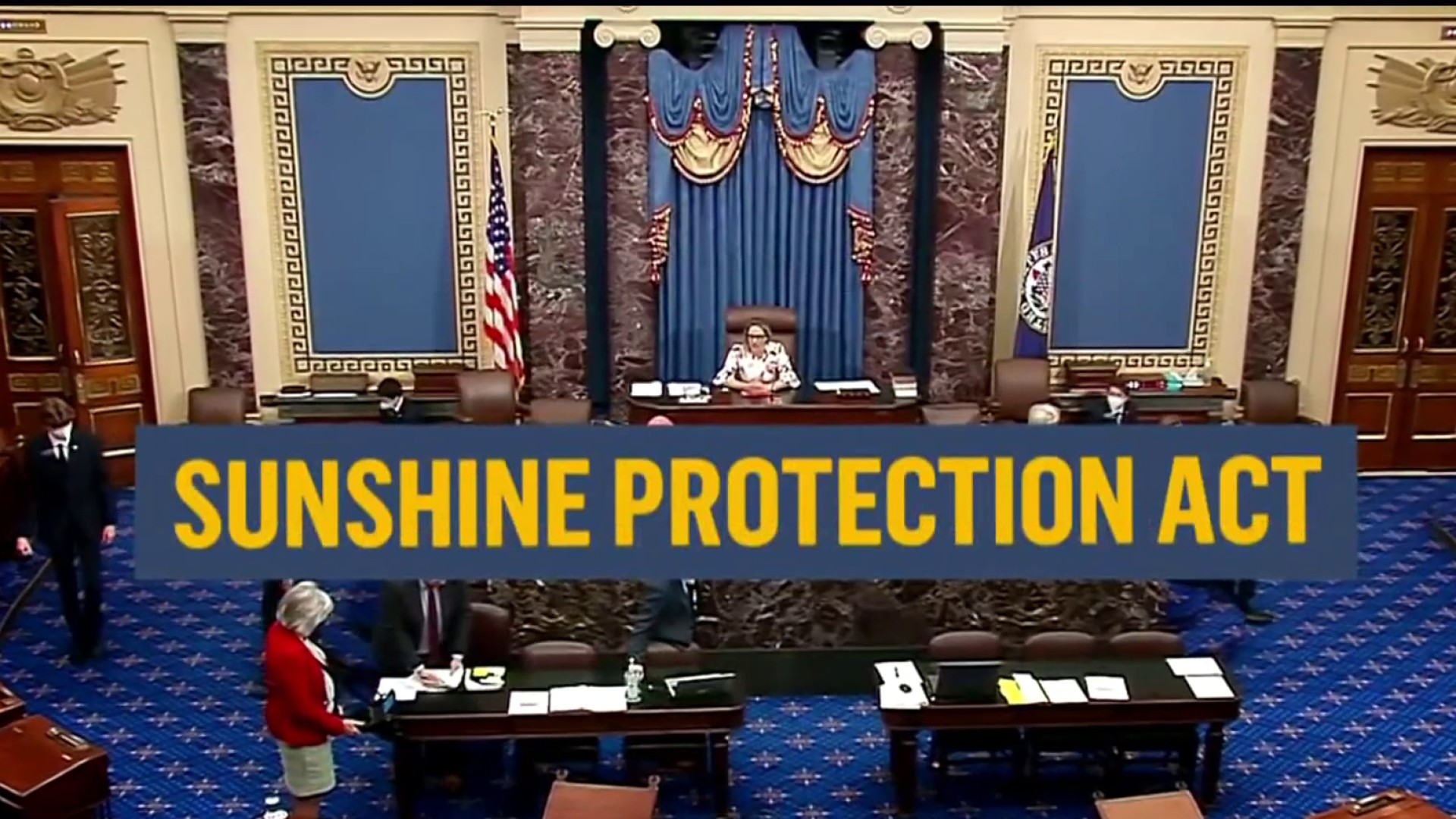 Senator Marco Rubio introduced a similar bill in 2021, dubbed the Sunshine Protection Act, which passed the Senate in March but died in the House in December.
Rep. Mike Rogers (R-AL) introduced legislation in the House on March 8 that would allow states to implement permanent daylight saving time without the approval of Congress, as required by the Uniform Time Act.
Scientists have long linked daylight saving time to health issues such as circadian rhythm disruptions, an increased risk of obesity, diabetes, high blood pressure, and increased workplace injuries, heart attacks, and even fatal car accidents.
During World War I, daylight savings was implemented in the United States to increase daylight during working hours while saving energy to illuminate evening hours.
Daylight saving time history
Until 1966, when Congress standardized the time change, states and local governments could implement it whenever they pleased, making it difficult for the transportation industry to coordinate travel between states. States that support permanent daylight saving time argue that changing times twice a year is inconvenient and no longer necessary to save fuel.
The Alabama legislature voted in 2021 to make daylight saving time permanent, but the bill won't take effect until Congress either passes legislation making daylight saving time permanent for the entire country (Rubio's bill) or allows states to opt out of time changes without requiring congressional approval (Rogers' bill). Arkansas, Arizona, California, Colorado, Delaware, Florida, Illinois, Louisiana, Maine, New Jersey, Oregon, South Carolina, Tennessee, Utah, and Washington have all proposed legislation to make daylight saving time permanent.
While the Uniform Time Act requires states to petition Congress to permanently switch to daylight saving time, states can switch to standard time, which begins in November when clocks are set back one hour, without congressional approval. Both Arizona and Hawaii are on standard time all year.
Japan Launches 1st Rocket Carrying 'Moon Sniper' Lunar Lander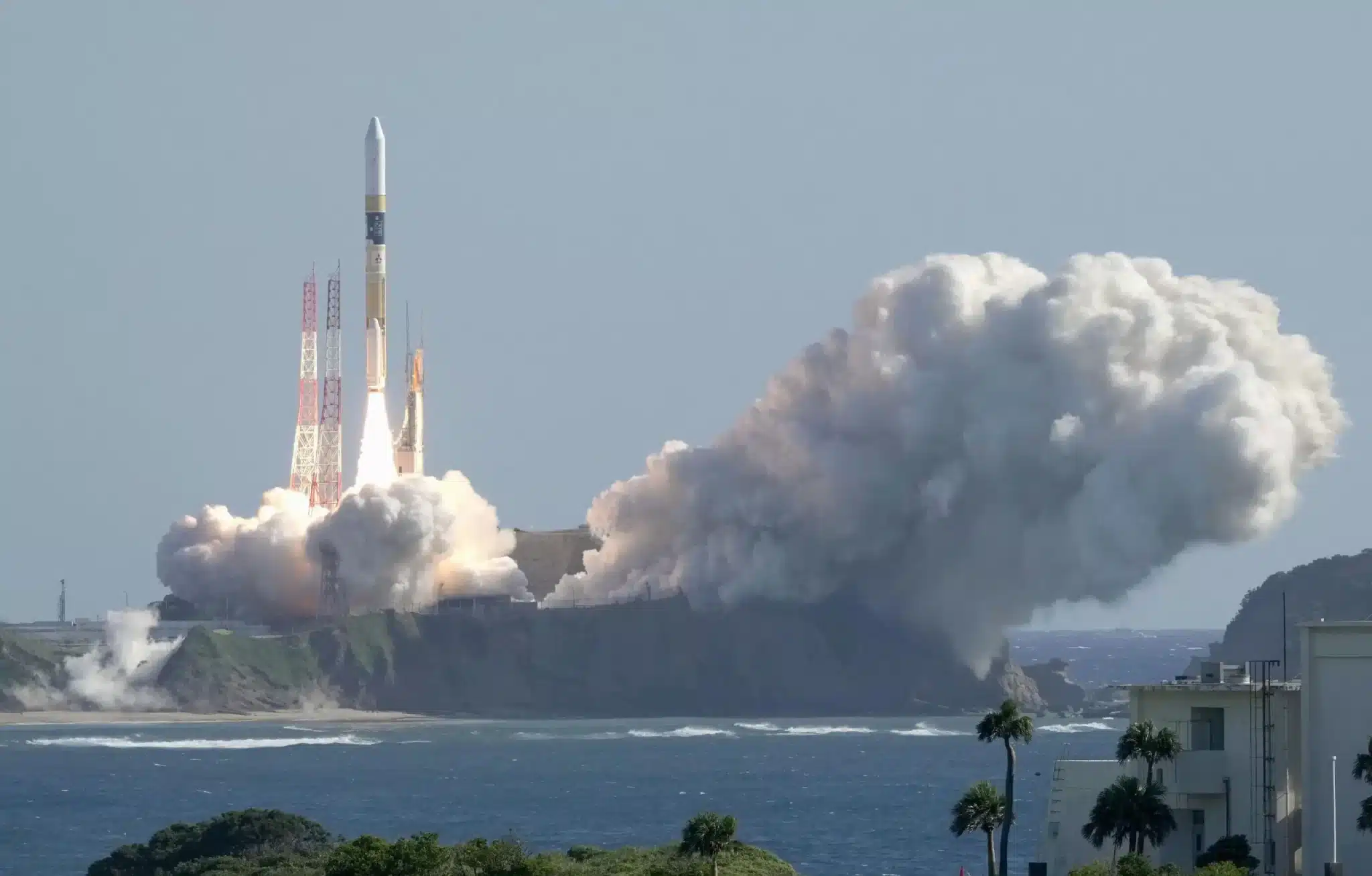 Japan has launched a rocket carrying a lunar exploration spacecraft, aiming to become the world's fifth country to set foot on the moon.
According to the Japanese Aerospace Exploration Agency (JAXA), the domestic H-IIA rocket successfully launched the Smart Lander for Investigating Moon (SLIM) from Tanegashima Space Centre in southern Japan on Thursday.
JAXA's "Moon Sniper" mission seeks to land SLIM within 100 meters (328 feet) of its target location on the lunar surface.
That is far shorter than the typical range of several kilometers.

Japan has launched a rocket carrying a lunar exploration spacecraft, aiming to become the world's fifth country to set foot on the moon.
"By developing the SLIM lander, humans will make a qualitative shift towards being able to land wherever we want, rather than just where it is easy to land," JAXA stated before the launch. "By doing so, it will be possible to land on planets with even fewer resources than the Moon."
According to JAXA, "there have been no previous instances of pinpoint landing on celestial bodies with significant gravity such as the Moon."
The $100 million project will reach the moon in February of next year.
Only the United States, Russia, China, and India have successfully landed on the moon.
Last month, India's spacecraft landed near the moon's unexplored south pole, marking a historic victory for the country's low-cost space effort.
The Chandrayaan-3 mission was successful just days after a Russian probe crashed in the same zone and four years after a previous Indian attempt failed at the final moment.
SOURCE – (AJ)
A $500 Million Deal To Restore Gabon Coastlines Reignites Climate Finance Debate
DAKAR, Senegal — On Tuesday, an influential conservation organization said that Gabon would employ a contentious financial strategy to reduce its debt load and restore its oceans simultaneously.
According to a press statement from The Nature Conservancy, the international environmental group that assisted in the transaction's brokering, it is the second-largest sale of its sort to date and the first on the continent of Africa.
The world's largest population of leatherback turtles and numerous other endangered species are found in Gabon, a country in Central Africa that is wealthy in oil and is noted for its biodiversity. According to TNC, by refinancing $500 million of its foreign debt, Gabon will have $163 million extra to spend on expanding its protected coastal regions and battling illegal overfishing.
Lee White, the minister of water, forests, seas, and the environment of Gabon, called it "a really interesting way of slightly reducing our debt repayments and also generating money for conservation." To raise money for conservation, he worked with TNC, Bank of America, and other financial institutions to negotiate lower interest rates on Gabon's foreign debt.
TNC has successfully executed comparable "blue bond" arrangements in the Seychelles, Belize, and Barbados since 2016. However, despite donors and host governments promoting climate refinancing as a solution that benefits debtor countries, residents, and the environment, detractors claim that such agreements just scratch the surface of what is required to combat climate change.

A conservation organization said that Gabon would employ a contentious financial strategy to reduce its debt load and restore its oceans simultaneously.
According to sustainable finance researcher Frederic Hache, "This seems like a great deal at first glance, but when you look at the details… the money that is being freed up for conservation is typically a tiny fraction of the deal."
According to White, only $4.5 million of the $163 million TNC claims to go towards Gabon's ocean conservation activities will be immediately available each year through 2038.
Hache remarked, "That's a joke, to be honest, especially for an oil-rich nation like Gabon." According to the World Bank, Gabon has the third-highest GDP per capita in sub-Saharan Africa, with an average annual income of around $9,000.
The remaining $500,000,000 from the TNC transaction will be used to pay down Gabon's newly reorganized debt and transaction expenses to Bank of America and other parties engaged in the transaction.
According to Slav Gatchev, director of TNC's sustainable debt section, the costs will be "competitive and reasonable."
Even if the agreement worked, there would still be questions regarding Gabon's independence, according to Hache. In the past, detractors have claimed that "debt-for-nature swaps" violate the national sovereignty of indebted nations by giving foreign organizations control over financial and environmental decisions.

A conservation organization said that Gabon would employ a contentious financial strategy to reduce its debt load and restore its oceans simultaneously.
White claims that a U.S.-based nonprofit will oversee the new cash for Gabon. "Getting them offshore and limiting the number of government representatives on them is kind of standard practise on these conservation trust funds," he said.
Blue bonds, according to Gatchev, are the independent product of nations that value the environment, and they represent no threat to national sovereignty. "We don't instruct governments on what to do… Parliament in Gabon convened and decided on these transactions," he stated.
Both supporters and opponents of the Gabon agreement concur that countries must go beyond blue bonds and other conservation funding to combat climate change.
"We don't claim, not even for a second, that these transactions are a panacea," Gatchev added.
For the Global North, he said, "this is one small way to at least partially fulfil its funding commitments for climate and conservation." According to a 2020 Oxfam research, wealthy nations still need to commit to providing the $100 billion per year they promised to fight climate change in developing countries during a summit in 2009.
However, the Gabon agreement and other debt-for-nature swaps are criticized as doing more harm than good. Hache believes that the richest and most polluting countries, whose governments and businesses enable the agreements in lower-income countries, shouldn't be exempt from responsibility for reducing their own emissions.
The subject of debt forgiveness is being further sidestepped, he claimed.
SOURCE – (AP)
Virgin Galactic's 1st Space Tourists Finally Soar, An Olympian And A Mother-Daughter Duo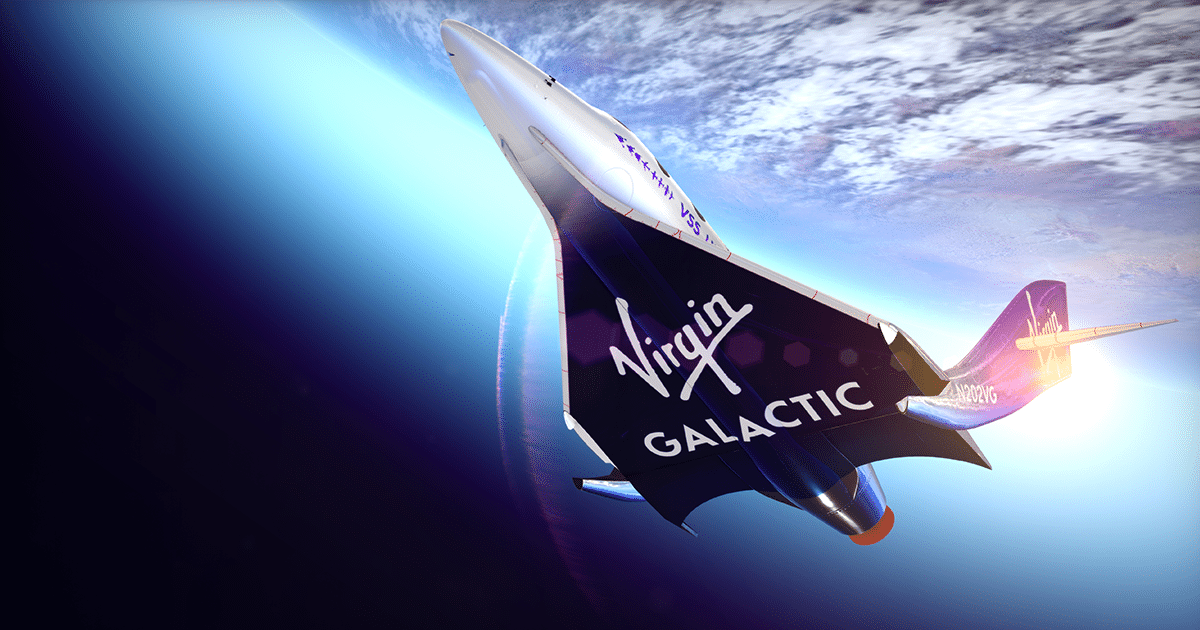 It was the first time four more women were on a space journey than men, thanks to the Virgin Galactic astronaut trainer and one of the two pilots.
When the ship was released from the twin-fuselage airplane that had carried it aloft, families and friends below cheered as it ignited its rocket motor. About 15 minutes of the trip were spent by the rocket ship, which traveled 55 miles (88 km) in altitude.
Virgin Galactic had made seven trips to orbit since 2018, but this was the first time one had a ticket holder. In 2021, the company's creator, Richard Branson, climbed aboard for the first full-size crew ride. On the first commercial flight, military and governmental researchers from Italy took to the skies in June. According to the business, there are currently 800 people on the Virgin Galactic waiting list.
The capsules used by SpaceX and Blue Origin are entirely autonomous and parachute back to Earth, in contrast to Virgin Galactic's plane-launched rocket ship.
From West Texas, Blue Origin makes fast ascents and descends towards the outer reaches of space, similar to Virgin Galactic. Blue Origin has launched 31 passengers, but flights have been suspended due to a rocket mishap last autumn. The capsule, which was empty except for certain experiments, landed unharmed.

It was the first time four more women were on a space journey than men, thanks to the Virgin Galactic astronaut trainer and one of the two pilots.
Only one private business, SpaceX, flies paying passengers to orbit, costing tens of millions of dollars each seat. Already, three private crews have flown in it. Since 2020, SpaceX has been relied upon by NASA, one of its largest customers, to transport its astronauts to and from the International Space Station.
Adventure travel has been popular for many years, but risks are involved. The Titan submarine exploded most recently, killing five tourists on their way to the Titanic site. When Virgin Galactic's rocket plane crashed during a test flight in 2014, one of the pilots was killed.
However, since the first one was launched into orbit in 2001 with the Russians, space tourists have continued to queue up.
Branson, a resident of the British Virgin Islands, observed the flight on Thursday from a gathering in Antigua. The prime minister of the nation, Schahaff's mother, and other family members accompanied him.
He sent the new space fliers a message on X, formerly Twitter, saying, "Welcome to the club."
For the company's initial 50 clients, known as the Founding Astronauts, Branson staged a virtual lottery a few months ago to determine a pecking order. Given his advanced age and Parkinson's disease, according to Virgin Galactic, the committee decided Goodwin would travel first.
SOURCE – (AP)