Hope Fading As Deaths In Turkey, Syria Quake Pass 11,000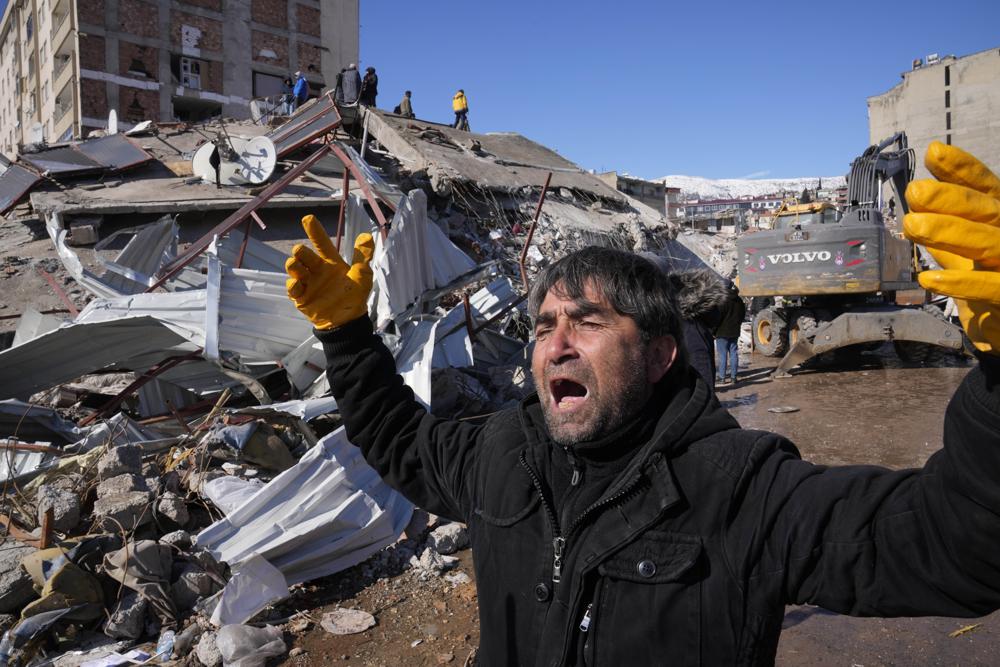 GAZIANTEP, Turkey — Rescue teams in Turkey and Syria looked for signs of life in the rubble of thousands of buildings destroyed by the world's deadliest earthquake in more than a decade on Wednesday, when the chances of finding survivors were getting slimmer. The confirmed death toll has surpassed 11,000 people.
Turkish President Recep Tayyip Erdogan paid a visit to the particularly hard-hit Hatay province, where over 3,300 people were killed, and entire neighborhoods were destroyed. Residents have criticized the government's response, claiming that rescuers arrived too slowly.
Erdogan, who faces a tough reelection battle in May, acknowledged "shortcomings" in responding to Monday's 7.8 magnitude earthquake but blamed it on winter weather. The earthquake damaged the runway at Hatay Airport, further complicating the response.
"Preparing for such a disaster is impossible," Erdogan said. "We will not abandon any of our citizens." He also slammed critics, calling them "dishonorable people" who spread "lies and slander" about the government's response.
Turkish authorities claim to be combating disinformation, and an internet monitoring group reported that access to Twitter was restricted, despite survivors using it to alert rescuers.
In Syria and Turkey, search teams from more than a dozen countries have joined thousands of local first responders. However, the scale of destruction caused by the earthquake and its powerful aftershocks was so massive and spread over such a large area — including a region isolated by Syria's ongoing civil war — that many people were still waiting for help.

People Rush To Save The Turkey People
Experts said that people who were stuck under the rubble or couldn't get what they needed were running out of time to stay alive. At the same time, they stated that it was too soon to give up hope.
"The first 72 hours are critical," according to Steven Godby, a natural hazards expert at Nottingham Trent University in England. "The average survival ratio within 24 hours is 74%, 22% after 72 hours, and 6% by the fifth day."
Rescuers occasionally used excavators or picked carefully through debris. With thousands of buildings destroyed, it was unclear how many people were still trapped beneath the rubble.
According to Ozel Pikal, who saw eight bodies pulled from the ruins of a building in the Turkish city of Malatya, bodies were placed side by side on the ground and covered in blankets while rescuers waited for vehicles to pick them up.
Pikal, who assisted in the rescue efforts, believes at least some of the victims died as temperatures dropped to minus 6 degrees Celsius (21 Fahrenheit).
"There is no hope left in Malatya as of today," Pikal said over the phone. "No one is emerging from the rubble alive."

A Horrible Hit For The ALready Impacted Syrian People
Road closures and damage in the area made it difficult to reach all areas needing assistance, he said, and there needed to be more rescuers where he was. Meanwhile, the cold weather hampered those who were present, including volunteers.
"Because of the cold, our hands can't pick up anything," Pikal explained. "Working machines are required."
Syria's civil war had already lasted more than a decade in the region. Millions of Syrians have been displaced, and millions have sought refuge in Turkey.
Turkey's president announced that the country's death toll had surpassed 9,000. According to the Syrian Health Ministry, the death toll in government-held areas has surpassed 1,200. According to the volunteer first responders known as the White Helmets, at least 1,400 people have died in the rebel-held northwest.
This brought the total to 11,600. Thousands more have been injured.
Rescue stories continued to give hope that some of those still trapped might be found alive. A crying newborn still connected to her deceased mother by the umbilical cord was rescued in Syria on Monday. Rescuers pulled a 3-year-old boy from the rubble in Turkey's Kahramanmaras.

The Actual Death Toll In Turkey Could Take Weeks
However, David Alexander, a professor of emergency planning and management at University College London, said that data from previous earthquakes indicated that the chances of survival were now slim, particularly for those who suffered serious injuries.
"Statistically, today is when we'll stop finding people," he predicted. "That doesn't mean we should give up looking."
Because of the sheer volume of rubble, Alexander warned that the final death toll could take weeks to determine.
The last earthquake that killed so many people was in 2015 when a magnitude 7.8 quake struck Nepal. A tsunami was triggered by an earthquake in Japan in 2011, killing nearly 20,000 people.
Many who survived the earthquake lost their homes and were forced to sleep in cars, in government shelters, or outside in some areas due to rain and snowfall.
"We don't have a tent, a heating stove, or anything else. "Our children are in bad shape," said Aysan Kurt, 27. "We did not die of hunger or the earthquake, but we will die of cold."

People Arrested For Looting
The disaster comes at a critical juncture for Erdogan, who is dealing with an economic downturn and high inflation. Perceptions that his administration mishandled the crisis could harm his standing. He stated that the government would give affected families 10,000 Turkish lire ($532) each.
The leader of Turkey's main opposition party, Kemal Kilicdaroglu, blamed the devastation on Erdogan's two-decade rule, saying he had not prepared the country for a disaster and accusing him of misusing funds.
Police said they had detained 18 people and identified more than 200 social media accounts suspected of "spreading fear and panic" in their efforts to combat disinformation related to the earthquake response.
According to NetBlocks, access to Twitter is restricted to multiple internet providers in Turkey. Trapped survivors used Twitter to alert rescuers and loved ones, while others used it to criticize the government's response.
There has been no official response to the restrictions. The government has periodically restricted access to social media during national emergencies and terror attacks, citing national security.

UN Has Sent Help To Turkey
Aid efforts in Syria have been hampered by the ongoing conflict and the isolation of the rebel-held border region, surrounded by Russia-backed government forces. Syria is an international pariah due to Western sanctions related to the war.
The European Union announced on Wednesday that Syria had requested humanitarian assistance to assist earthquake victims. An E.U. representative insisted that the bloc's sanctions against the Syrian government had no bearing on its ability to assist.
Muhannad Hadi, the United Nations humanitarian coordinator for Syria, said Wednesday that due to damaged roads, there still needs to be access to the Bab al-Hawa border crossing into rebel-held Syria, the only terminal where U.N. aid can be delivered.
Using other crossings or sending aid across conflict lines from Damascus necessitates "multiple levels of coordination between different parties, security, humanitarian, and non-governmental organizations," he said. "This is not a simple operation."
Critics have accused the Syrian government of deliberately slowing the process to cut off support to rebel-held areas.
Turkey is situated on major fault lines and is frequently jolted by earthquakes. In 1999, similar powerful earthquakes struck northwest Turkey, killing 18,000 people.
SOURCE – (AP)
Messina Denaro: Notorious Italian Mafia Boss Dies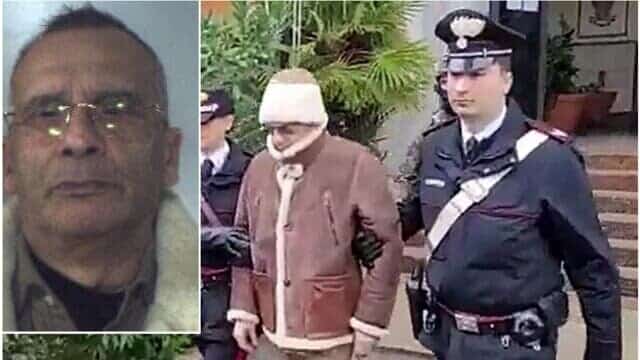 Matteo Messina Denaro, one of Italy's most wanted persons until his capture earlier this year, has passed away.
The 61-year-old man was believed to be a leader of the infamous Cosa Nostra Mafia for 30 years before his capture in January.
At his arrest, he was being treated for cancer and transferred from prison to a hospital last month.
Denaro was believed to be guilty of multiple murders.
In 2002, he was tried and sentenced to life in absentia for offenses, including his role in the 1992 murders of anti-Mafia prosecutors Giovanni Falcone and Paolo Borsellino. He once boasted that he could "fill a cemetery" with his victims.
In addition, he supervised racketeering, illegal waste disposal, money laundering, and drug trafficking on behalf of the Cosa Nostra organized crime syndicate.
Even though he had been on the run since 1993, it was believed that Messina Denaro was still issuing orders to his subordinates from various covert locations.
According to local media, he lapsed into an irreversible coma on Friday at a hospital in L'Aquila, central Italy, after requesting no aggressive medical treatment.

Matteo Messina Denaro, one of Italy's most wanted persons until his capture earlier this year, has passed away.
In recent months, he had undergone surgery for cancer-related concerns but reportedly had not recovered from the most recent operation.
L'Aquila Mayor Pierluigi Biondi confirmed Denaro's demise by writing on X (previously Twitter) that it was "the epilogue of an existence lived without remorse or regret, a painful chapter of recent history that we cannot erase."
In addition to his crimes, Denaro was believed to be Cosa Nostra's final "secret keeper." Numerous informants and prosecutors believe he possessed all the information and names of those involved in several of the Mafia's most notorious crimes.
More than one hundred members of the armed forces participated in his January detention, which occurred at a private clinic in Palermo, the capital of Sicily, where he was receiving chemotherapy.

Matteo Messina Denaro, one of Italy's most wanted persons until his capture earlier this year, has passed away.
He had been a symbol of the state's impotence to reach the highest levels of organized crime syndicates for many years.
Italian investigators frequently came near to apprehending Denaro by observing his closest associates. This led to the 2013 detention of his sister, Patrizia, and a number of his associates.
Police also seized valuable businesses associated with him, isolating him further.
Police had to rely on digital composites to reconstruct his appearance in the decades following his escape from justice. His voice recording was not published until 2021.
A Formula 1 fan from Liverpool was detained at gunpoint in a restaurant in the Netherlands in September 2021 after being misidentified as Denaro.
SOURCE – (BBC)
Leader Of Canada's House Of Commons Apologizes For Honoring Man Who Fought For Nazis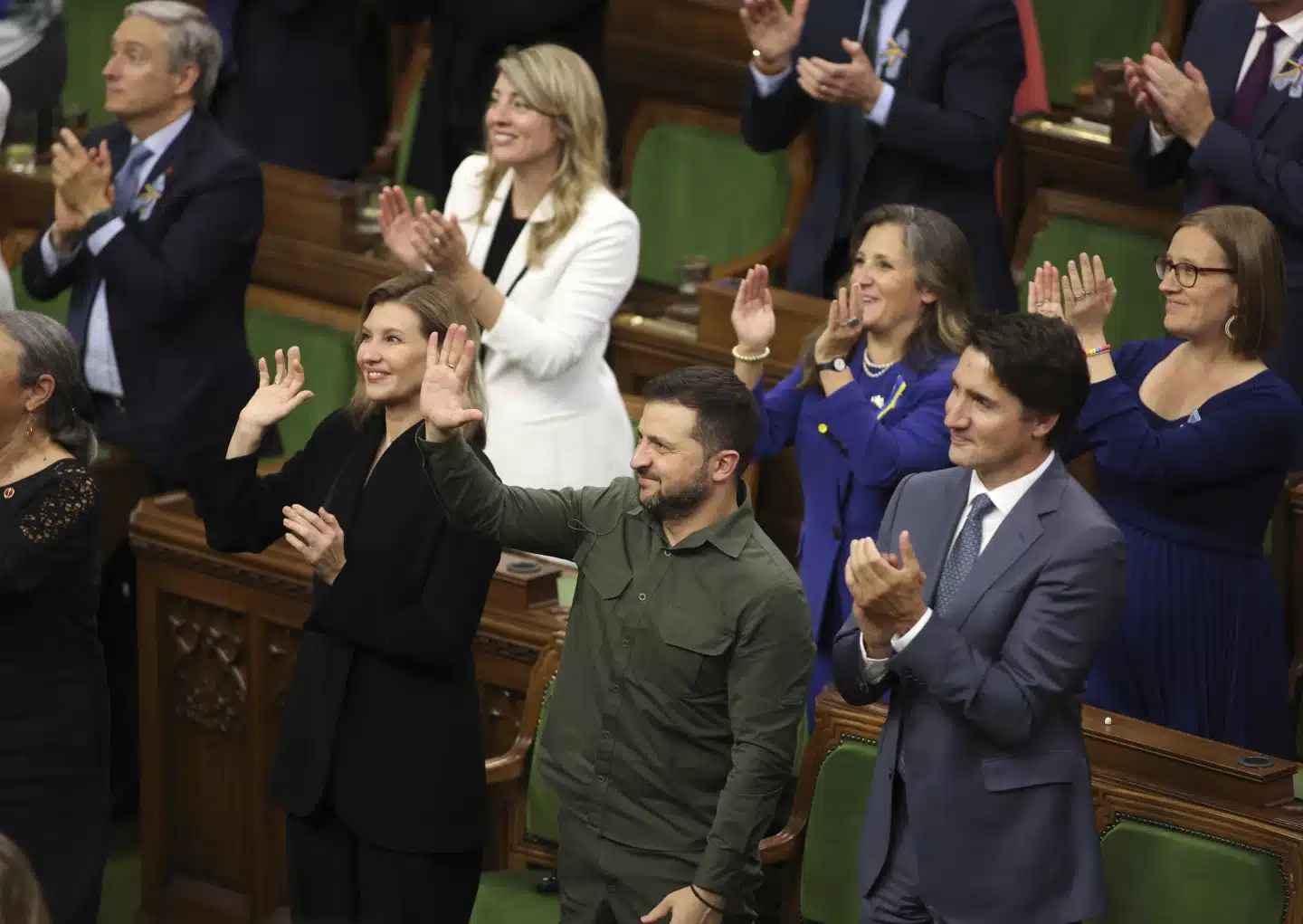 TORONTO — Sunday, Canada's House of Commons speaker issued an apology for recognizing a World War II Nazi soldier.
Shortly after Ukrainian President Volodymyr Zelenskyy delivered an address in the House of Commons, Speaker Anthony Rota drew attention to 98-year-old Yaroslav Hunka with a standing ovation. Rota described Hunka as a combat hero from the First Ukrainian Division.
"In my remarks following the President of Ukraine's address, I recognised a audience member. Since then, I've learned additional information that makes me regret my decision," Rota said.
He added that neither his fellow lawmakers nor the Ukrainian delegation knew his intention to recognize Hunka. Rota noted that Hunka resides in his district.
"I wish to express my deepest remorse to Jewish communities in Canada and around the globe. Rota stated, "I accept full responsibility for my actions."
Hunka could not be reached promptly for comment.

Sunday, Canada's House of Commons speaker apologized for recognizing a World War II Nazi soldier.
During two separate standing ovations, Canadian legislators applauded, and Zelenskyy raised his fist in acknowledgment while Hunka saluted from the gallery. Rota called him a "Ukrainian hero and a Canadian hero, and we thank him for all his service."
Zelenskyy was in Ottawa to garner Western support for Ukraine's conflict against the Russian invasion.
Putin has portrayed his Ukrainian foes as "neo-Nazis," even though Zelenskyy is Jewish and lost relatives in the Holocaust.
The office of Prime Minister Justin Trudeau issued a statement stating that Rota had issued an apology and accepted complete responsibility for the invitation to Hunka and the recognition in Parliament.
The statement asserted, "This was the proper course of action." "Neither the Prime Minister's Office nor the Ukrainian delegation were informed in advance about the invitation or the recognition."
The First Ukrainian Division was also called the Waffen-SS Galicia Division and the SS 14th Waffen Division. It was a volunteer unit under Nazi command.
The Friends of the Simon Wiesenthal Centre for Holocaust Studies stated on Sunday that the division "was responsible for the unfathomable mass murder of innocent civilians."

Zelenskyy was in Ottawa to garner Western support for Ukraine's conflict against the Russian invasion.
"An apology is owed to every Holocaust survivor and Second World War veteran who fought against the Nazis, and an explanation must be provided as to how this individual entered the hallowed halls of the Canadian Parliament and received recognition from the Speaker of the House and a standing ovation," the statement read.
B'nai Brith Canada's CEO, Michael Mostyn, said it was outrageous that Parliament honored a former member of a Nazi unit, saying Ukrainian "ultra-nationalist ideologues" who volunteered for the Galicia Division "dreamed of an ethnically homogenous Ukrainian state and endorsed the idea of ethnic cleansing."
"We expect an apology to be imminent. We anticipate a sincere repentance. Mostyn said before Rota's statement, "Parliament owes an apology to all Canadians for this outrage and a detailed explanation of how this could have occurred at the heart of Canadian democracy."
Members of Congress from every party stood to salute Hunka. A Conservative party spokesperson stated that the party was unaware of his past.
Sebastian Skamski stated that Trudeau's Liberal party would have to explain why he was invited based on the allegations of this individual's troubling history.
SOURCE – (AP)
President Macron Says France Will End Its Military Presence In Niger In 2024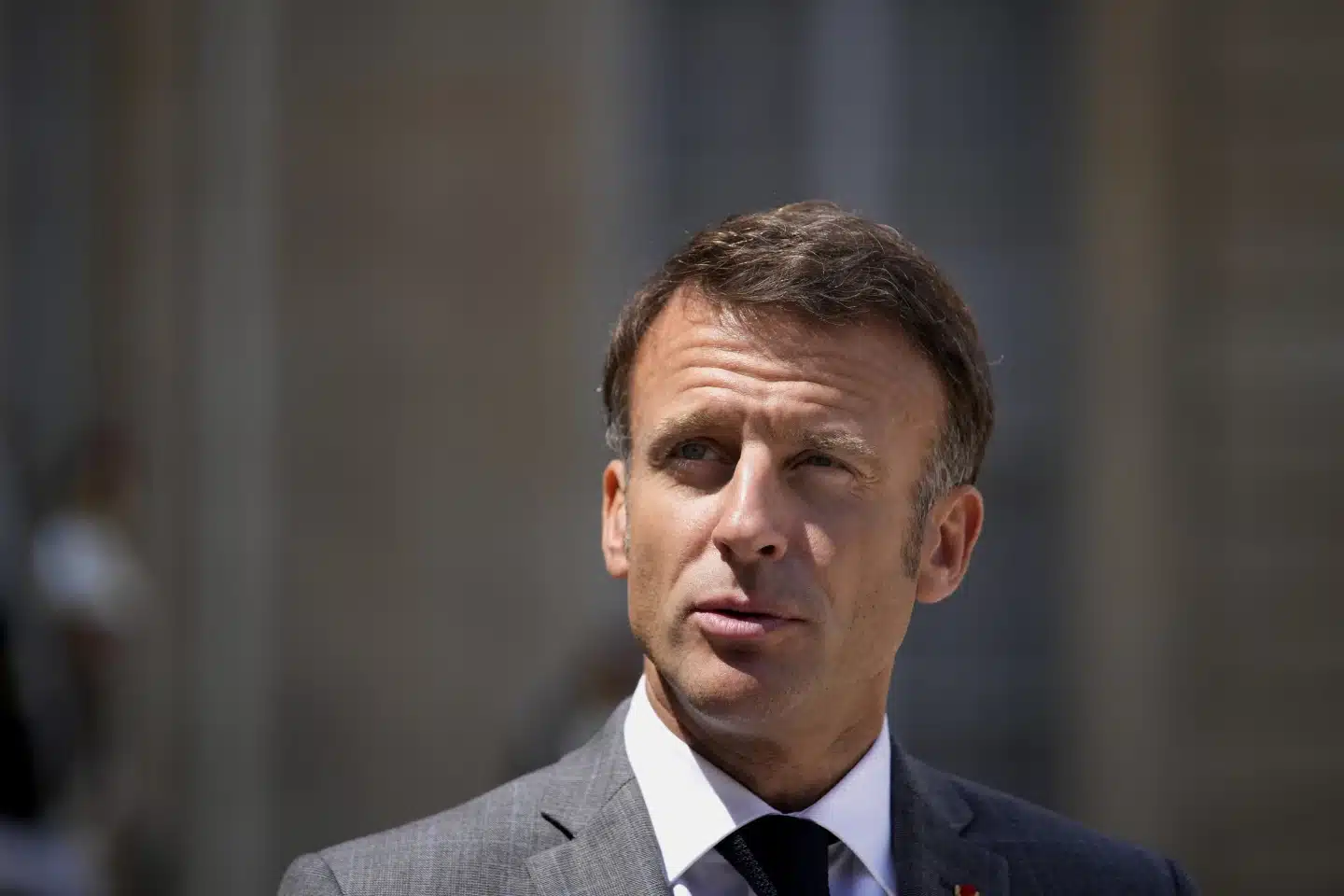 PARIS — President Emmanuel Macron announced on Sunday that France will terminate its military presence in Niger and withdraw its ambassador from the country following the deposal of the democratically elected president.
After French troops withdrew from neighboring Mali and Burkina Faso in recent years in response to coups, the announcement is a significant, if expected, setback to France's policy in Africa. France had stationed thousands of troops in the Sahel region at the request of African leaders to combat jihadist groups.
Since the coup in July, France has maintained approximately 1,500 troops in Niger and has repeatedly refused an order by the new junta for its ambassador to depart, stating that it does not recognize the legitimacy of the coup leaders.
In recent weeks, tensions have escalated between France and Niger, a former French colony. Macron recently stated that diplomats survived on military rations while cooping up in the embassy.
Macron stated in an interview with France-2 television that he spoke with deposed President Mohamed Bazoum on Sunday and informed him, "France has decided to bring back its ambassador, and in the coming hours, our ambassador and several diplomats will return to France."
He added, "And we will terminate our military cooperation with the Niger government because they no longer wish to fight terrorism."
He stated that the troops would be withdrawn progressively, most likely by the end of the year, in coordination with the coup leaders "because we want it to occur peacefully.

President Emmanuel Macron announced on Sunday that France will terminate its military presence in Niger and withdraw its ambassador from the country.
He stated that France's military presence at the time was in response to a request from the government of Niger. Since the rebellion, military cooperation between France and Niger had been suspended. The junta leaders claimed that the government of Bazoum was not doing enough to safeguard the country from the insurgency.
The junta is subject to sanctions imposed by Western and regional African powers.
In August, the junta gave French Ambassador Sylvain Itte 48 hours to depart the country. The rebellion's leaders revoked his diplomatic immunity after the deadline passed without France recalling him.
In New York on Friday, the military government that seized power in Niger accused U.N. Secretary-General Antonio Guterres of "obstructing" the West African nation's complete participation at the U.N.'s annual meeting of world leaders to appease France and its allies.
According to experts, after repeated military interventions in its former colonies over the past few decades, France's era as Africa's "gendarme" may eventually end as the continent's priorities shift.
Andrew Lebovich, a research fellow with the Clingendael Institute, a think tank, said the decision marks both an acceptance of a "harsh reality for France in the region and may possibly put some limits on the U.S. deployments in Niger, though as we have seen the U.S. and France have not followed exactly the same positionings in Niger."
Rida Lyammouri, senior fellow at the Policy Centre for the New South, a think tank based in Morocco, stated that Niger would experience the loss of French support in its fight against violent extremist groups.
"France has been a dependable partner in providing support for Niger's operations, and Niger has no alternative to fill this void, at least in the short and medium term," Lyammouri stated.
Macron withdrew French forces from Mali last year due to tensions with the junta following a coup in 2020 and from Burkina Faso more recently for similar reasons. Both African nations had requested that French forces withdraw.
In addition, France suspended military operations with the Central African Republic, accusing its government of failing to halt a "massive" anti-French disinformation campaign.
SOURCE – (AP)