Huey 'Piano' Smith, Session Man And Hit Maker, Dead At 89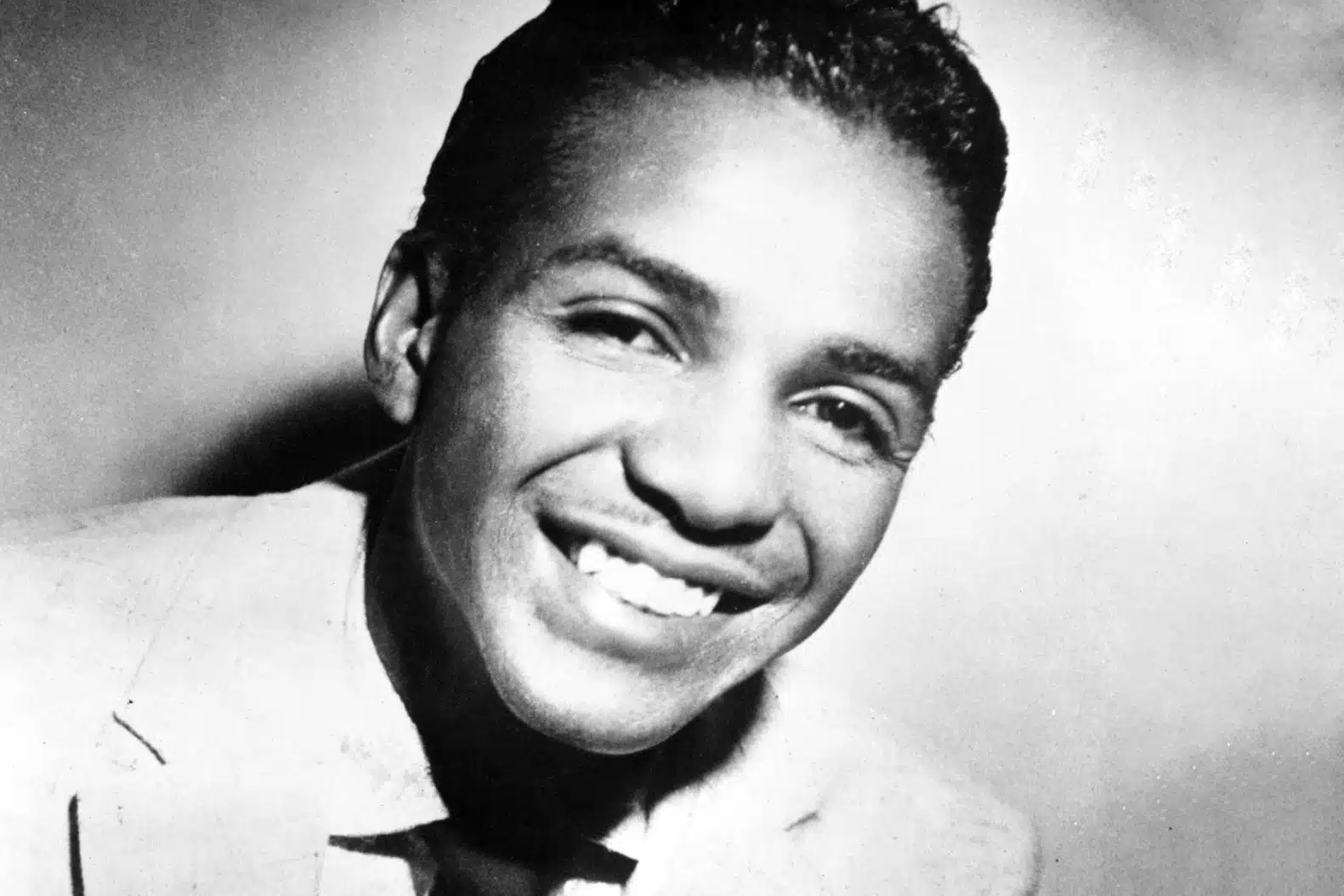 NEW YORK – Huey "Piano" Smith, a beloved New Orleans session musician who backed Little Richard, Lloyd Price, and other early rock stars and wrote the party hits "Don't You Just Know It" and "Rockin' Pneumonia and Boogie Woogie Flu" with his band, has died. He was 89.
Acquelyn Donsereaux, his daughter, told The Associated Press that he died in his sleep on Feb. 13 at his Baton Rouge home. She did not specify the cause.
Smith was one of the last survivors of an extraordinary scene of musicians and songwriters who helped make New Orleans a fundamental influence on rock 'n' roll. He was a New Orleans native who performed nationwide but always returned to Louisiana. He began playing professionally at age 15, and by his 20s had contributed to a slew of 1950s hits, including Price's "Where You At?" and Earl King's "Those Lonely Lonely Nights." Among the many artists he collaborated with were Little Richard, Fats Domino, and David Bartholemew.
Huey "Piano" Smith and the Clowns charted in 1957 with "Rockin' Pneumonia," a mid-tempo stomp featuring John Marchin's vocals and Smith's buoyant keyboard playing, and the equally rowdy and good-natured "Don't You Just Know It." The Clowns were also known for their songs "We Like Birdland," "Well, I'll Be John Brown," and "High Blood Pressure."
One Smith composition became a major hit and rock standard for another performer. Smith and his group wrote, arranged, and recorded "Sea Cruise," but Ace Records, as Smith learned bluntly from local record distributor Joe Caronna, thought the song would be more successful with a white singer and replaced the Clowns' vocals with those of Frankie Ford, whose version became a million-seller.

Piano Smith's Popularity Waned After The Beatles Arrived
"I was crying as he (Caronna) said that," Smith told biographer John Wirt, whose 2014 book "Huey 'Piano' Smith and the Rocking Pneumonia Blues" was released. "I'd had a little bit to drink. It broke my heart when he told me he was taking that."
John Fogerty, the Beach Boys, Aerosmith, and Jerry Garcia were among the artists who covered piano "Sea Cruise" and other Smith songs. Ford later denied "stealing" the song, claiming he had written the lyrics. "Huey went through a period where he 'forgot' many things," Ford explained to Offbeat Magazine.
Smith's popularity waned after the Beatles arrived, and by 1980, he had left the music business, moved to Baton Rouge with his wife, Margrette, and converted to Jehovah's Witnesses. He fought to be paid and credited for "Sea Cruise" and other hits, and he spent decades in legal and financial trouble, as did many other rock musicians from the 1950s. Meanwhile, local musicians continued to cite him as an inspiration.
"He was the man in New Orleans who got more out of simplicity than anyone else," drummer Earl Palmer told Wirt.
Smith received the Rhythm and Blues Foundation's Pioneer Award in 2000, and the piano Louisiana Blues Hall of Fame honored him a year later. Admirers regard him as one of the most important performers not inducted into the Rock and Roll Hall of Fame.

Smith Had 47 Great Grand Children
According to his daughter, he is survived by his wife, ten children, 18 grandchildren, and 47 great-grandchildren.
Smith grew up in New Orleans' Uptown neighborhood, his father a roofer and his mother a laundry worker. Smith began playing the piano as a child, learning from his uncle, and quickly mastered the eight-bar progression that was the foundation for countless blues songs. He played obsessively, sometimes to the chagrin of his neighbors, and in high school, he helped form the Joy Jumpers band.
He was still in his teens when he met Eddie Lee Jones, a young New Orleans musician who, as "Guitar Slim," influenced countless musicians and gave Smith his "Piano" nickname. Professor Longhair's blues-boogie woogie influenced Lewis's early work. But he would eventually absorb various styles, from Jelly Roll Martin's jazz to Fats Domino's rock rhythm and blues.
"I started trying a variety of music instead of just one individual style," he told Wirt. "I like my style, but it's nothing like rhythm-and-blues, calypso, or any of that. It's just a deep funk."
SOURCE – (AP)
Robert Downey Jr. Won't Be Returning To The Marvel Cinematic Universe As Tony Stark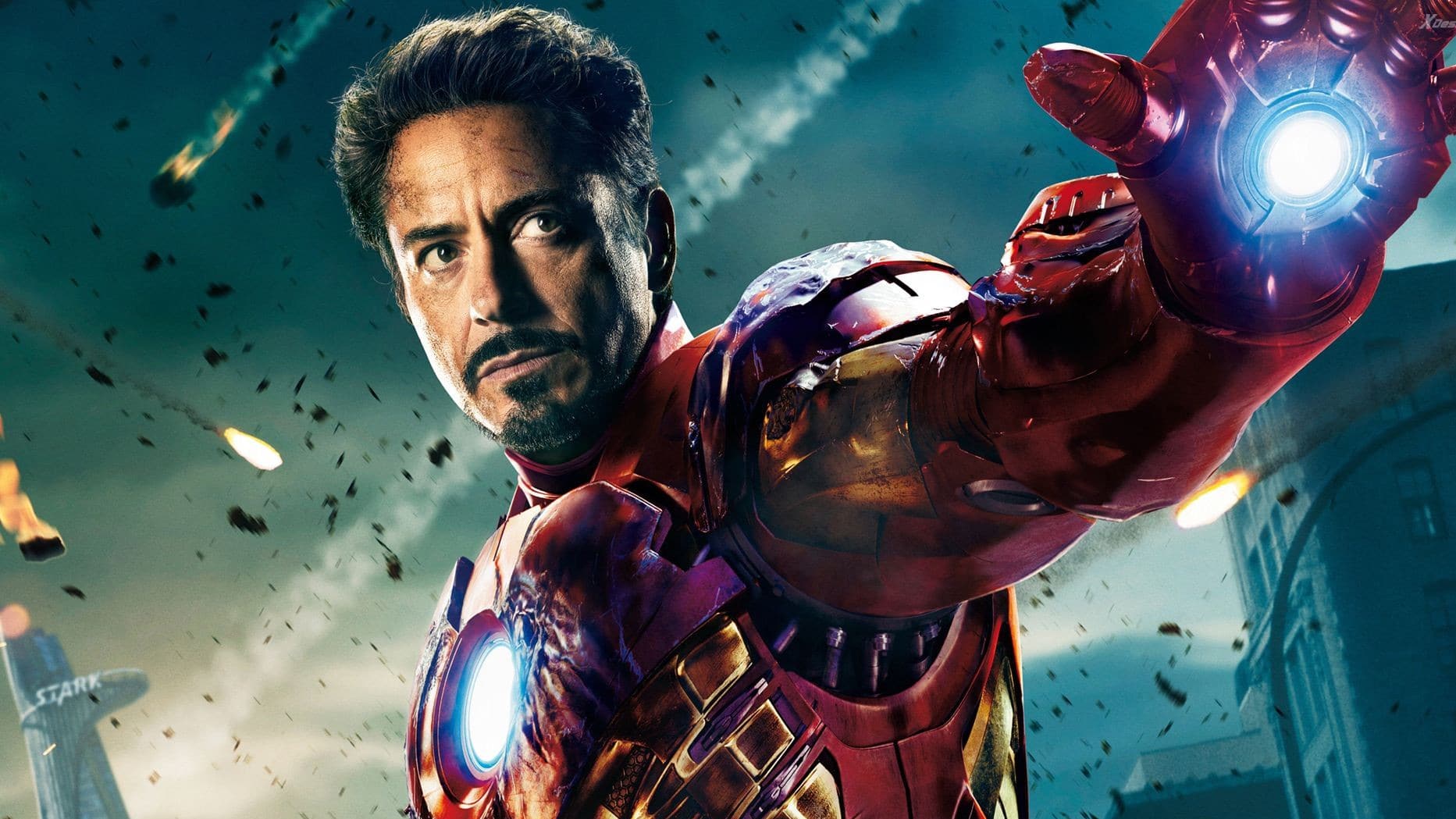 Fans of the Marvel world should not expect Robert Downey Jr. to resume his role as Tony Stark/Iron Man.
Despite claims to the contrary, Marvel Studios president Kevin Feige said in an interview with Vanity Fair that there are no plans to renew the character following Downey Jr.'s last appearance in 2019's "Avengers: Endgame."
"We are going to keep that moment and not touch that moment again," she stated. "We all worked very hard for many years to get to that, and we would never want to magically undo it in any way."
According to co-director Joe Russo, Downey Jr. was apprehensive about performing reshoots for "Endgame."

Robert Downey Jr. Won't Be Returning To The Marvel Cinematic Universe As Tony Stark
"On the last day of shooting, we'd already said tearful goodbyes." "Emotionally, everyone had moved on," Russo told the publication. "We promised him it would be the last time we made him do it — ever."
His brother Anthony Russo, who co-directed "Endgame," adds, "That was a difficult thing for him to do, to come back and pick up that line."
"When he (Downey Jr.) did come back, we were shooting on a stage directly opposite where he auditioned for Tony Stark," Anthony Russo, the director, stated. "So his last line as Tony Stark was shot literally a couple hundred feet from his original audition that got him the role."
According to Feige, he had to campaign for Downey Jr. to be cast as Stark in the Marvel universe due to his previous difficulties with substance abuse, which resulted in him serving 15 months in prison.

Robert Downey Jr. Won't Be Returning To The Marvel Cinematic Universe As Tony Stark
"It purely came down to the Marvel board being nervous at putting all of their chips in their future films on somebody who famously had those legal troubles in the past," Feige stated. "I wasn't very good — and still am not — at taking no for an answer. But I also don't beat my chest to get my way. I try to think of ways to make it plain to others why we should go in a certain direction. And that's when the concept of a screen test arose."
Susan Downey, Downey Jr.'s wife, stated that her husband had turned down jobs similar to Stark. In 2018, Downey Jr. told Vanity Fair writer Anthony Breznican that he is his own man despite comparisons to the role.

Robert Downey Jr. Won't Be Returning To The Marvel Cinematic Universe As Tony Stark
"I ain't him, I'll tell you that flat out," Downey Jr. stated.
Downey Jr is an American actor widely known for his roles in the Marvel Cinematic Universe as Tony Stark/Iron Man. He has also appeared in various other films, receiving critical acclaim for his performances.
He has had a successful career marked by his versatility and ability to portray a wide range of characters. His work has earned him several awards and nominations, solidifying his status as one of the most influential figures in the entertainment industry.
SOURCE – CNN
Kiss Say Farewell To Live Touring, Become First US Band To Go Virtual And Become Digital Avatars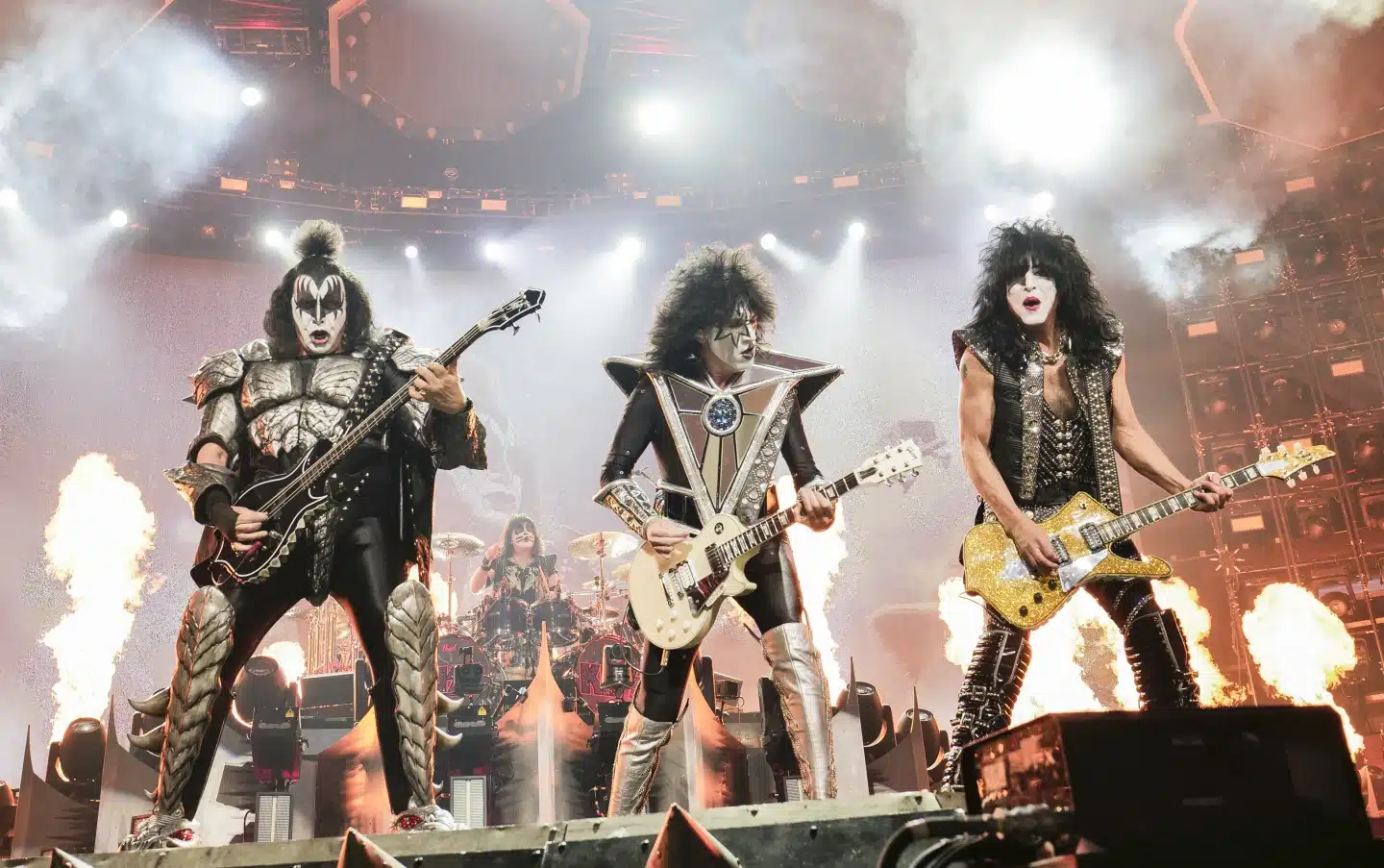 Kiss concluded their "The End of the Road" farewell tour at New York City's legendary Madison Square Garden on Saturday night.
But, as die-hard fans know, they would never call it quits. Not at all.
The band's current lineup — founders Paul Stanley and Gene Simmons, guitarist Tommy Thayer, and drummer Eric Singer — departed the stage during their encore to unveil computerized avatars of themselves. Following the change, the virtual Kiss performed "God Gave Rock and Roll to You."
The cutting-edge technology was used to tease a new chapter in the rock band's history: after 50 years, Kiss is now interested in a type of digital immortality.
Kiss performed "God Gave Rock And Roll To You" on Saturday night to premiere the band's virtual version.

Kiss Say Farewell To Live Touring, Become First US Band To Go Virtual And Become Digital Avatars
They have retired from the stage after 50 years to pursue a type of digital immortality.
The shows will be directed by Paul Stanley, Gene Simmons, Tommy Thayer, and Eric Singer's avatars.
In collaboration with Pophouse Entertainment Group, George Lucas' special-effects studio created the avatars.
These firms have already established "ABBA Voyage" in London, where fans may attend a full performance by the Swedish band's digital avatars.

Kiss Say Farewell To Live Touring, Become First US Band To Go Virtual And Become Digital Avatars
George Lucas' special-effects studio, Industrial Light & Magic, collaborated with Pophouse Entertainment Group, which ABBA's Björn Ulvaeus co-founded to create the avatars. The two firms recently collaborated on the "ABBA Voyage" show in London, where fans could watch the Swedish band perform a full concert – as performed by their digital avatars.
According to Pophouse Entertainment CEO Per Sundin, this new technology allows Kiss to perpetuate their legacy for "eternity." He claims that the band was not on stage for the virtual concert since "that's the key thing" with the futuristic technology.
"Kiss could perform in three cities on three continents on the same night." That's exactly what you could do with it."
They performed in motion capture suits to create their computer avatars, depicted as a type of superhero version of the band.
source – AP
'Supernatural' Actor Mark Sheppard Recovering From Heart Attack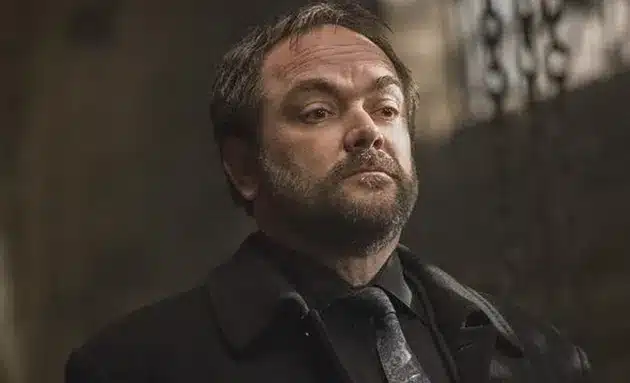 Actor Mark Sheppard considers himself fortunate to be alive after suffering a heart arrest.
The "Supernatural" actor said in an Instagram post that he collapsed in his kitchen on Friday.
"I apparently had a 100% blockage in my LAD after six massive heart attacks and being brought back from the dead four times." "The Widowmaker (sic)," he captioned a photograph of himself in a hospital bed.
According to Johns Hopkins Medicine, the term "LAD" refers to the left anterior descending artery, which delivers blood to the organ's front left side.
According to the American Heart Association, a heart attack caused by a blockage in this area is sometimes referred to as a "widow maker."
Sheppard stated that if it weren't for his wife, the Los Angeles Fire Department, and the Providence Saint Joseph Medical Center staff, "I wouldn't be writing this."

'Supernatural' Actor Mark Sheppard Recovering From Heart Attack
"My chances of survival were virtually nil," he wrote in an email.
A spokesman for Sheppard verified that the actor is recovering.
Sheppard is most known for his role on "Supernatural" as Crowley, a malevolent fan favorite he played from 2009 until 2017. He is particularly well-known for his role as Romo Lampkin in the science fiction TV series "Battlestar Galactica."
"You don't always have to do the most and biggest!" How many heart attacks have you had? Two or three would have sufficed. "You've impressed us, okay," Sheppard's "Supernatural" co-star Misha Collins commented. "Recover quickly and rejoin us on the road." "I adore you, pal."
Kim Rhodes, another of Sheppard's "Supernatural" co-stars, also commented supporting the actor, adding, "Thank you for staying."

According to Sheppard, the good news is that he is on the mend.
"I feel fantastic. "Humbled yet again," he wrote.
Mark is a British-American actor and musician known for his roles in various popular television series, including "Supernatural," "Battlestar Galactica," and "Doctor Who."
He has gained a loyal following for his compelling portrayals of complex and often morally ambiguous characters.
With a career spanning several decades, Sheppard has established himself as a versatile and talented performer, garnering praise for his contributions to the entertainment industry.
source – (CNN)