Hugh Grant's Lawsuit Alleging Illegal Snooping By The Sun Tabloid Cleared For Trial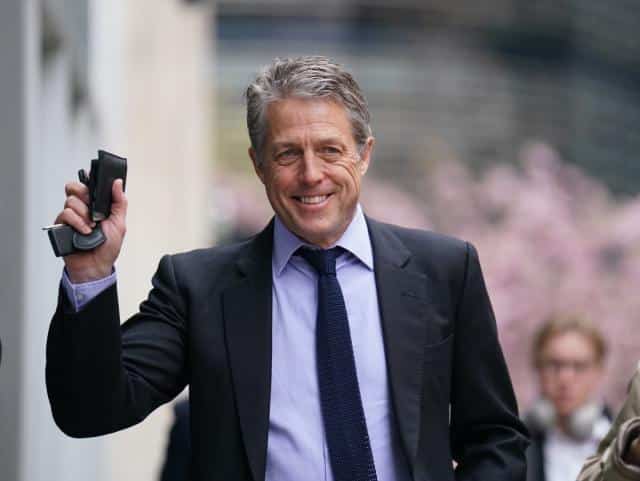 BRITAIN  — LONDON Actor Hugh Grant filed suit against the publisher of The Sun tabloid on Friday, claiming that the tabloid's hired journalists and investigators had illegally snooped on him.
According to Justice Timothy Fancourt, a trial will have to decide if News Group Newspapers, owned by Rupert Murdoch, illegally tapped Grant's home phone, bugged his car, and broke into his house to acquire information.
These claims, Fancourt ruled, "would establish very serious, deliberate wrongdoing at NGN, conducted on an institutional basis, on a huge scale, if true." The trial is scheduled to begin in January 2024. "Of particular relevance…, they would also establish a concerted effort to conceal the wrongdoing by hiding and destroying relevant documentary evidence, repeated public denials, lies to regulators and authorities, and unwarranted threats to those who dared to make allegations or notify intended claims against The Sun."
News Group said at a hearing last month that Grant and Prince Harry's claims of illegal information collecting should be dismissed since they were filed more than six years late.
Since the court wants to hear more in a hearing in July about Harry's allegations that he was blocked from bringing his phone hacking claims much sooner because of a "secret agreement" between Buckingham Palace and News Group officials, the judgment did not address the Duke of Sussex's case.
The judge dismissed the actor Grant's claims of phone hacking because, had he been aware of the voicemail interception issue, he might have brought such a claim much sooner. Grant has been a prominent member of the Hacked Off press reform organization.

Actor Hugh Grant filed suit against the publisher of The Sun tabloid on Friday.
Grant previously settled on a phone hacking case with the erstwhile News of the World, now part of News Group. During the height of the hacking scandal in 2011, the tabloid was shut down after it was revealed that it had hacked into the voicemails of a murdered girl and those of famous people, professional athletes, politicians, and even the royal family.
News Group has said there was no improper data collection from The Sun.
Even though the actor said he didn't find out about the phone tapping, bugging, and burglary charges until 2021, the judge ruled that the case could move forward because of these claims.
Grant said that besides hacking his phone and tapping his landline, Burrows knew that The Sun staff had broken into his home and that a tracking device had been installed in his vehicle. "This is mind-boggling to me."
Grant claimed he would never know for sure who broke into his flat on the fourth floor back in 2011. There was evidence of a struggle within, including a door pried off its hinges, but no missing items. After only two days, The Sun published an article about the home's interior and the "signs of a domestic row."
After the phone hacking litigation against News of the World concluded, Prince Harry claimed last month that the royal family settled their disputes with News Group out of court. He claimed his late grandmother, Queen Elizabeth II, had agreed to prevent the royal family from testifying in court. An apology, he argued, was necessary to seal the deal.
According to court documents, Harry filed an action in 2019 against his father's (now King Charles III) wishes because he was fed up with the lack of progress on the settlement. After filing a lawsuit against News Group for allegedly hacking phones, he said his brother, Prince William, the heir to the throne, received a "huge" compensation.

Actor Hugh Grant filed suit against the publisher of The Sun tabloid on Friday.
To clarify, NGN says there was no "secret agreement." The palace has addressed neither that nor William's purported compromise in their responses to inquiries.
On Friday, a News Group representative issued a statement expressing the company's satisfaction with the court's decision to dismiss Grant's phone hacking claims.
An excerpt from the statement reads, "NGN strongly denies the various historical allegations of unlawful information-gathering contained in what is left of Mr. Grant's claim."
Harry sued three British tabloid publishers, including News Group, for phone hacking.
A lawyer for Harry and three others are testifying against the Daily Mirror's publisher at Fancourt for suspected illegal information collecting dating back to the 1990s. Next month, Harry is scheduled to testify in court.
Cases filed by Duke Elton John, actor/model Elizabeth Hurley, and others against the publisher of the Daily Mail are currently being reviewed by a different court to determine whether or not they should proceed to trial.
SOURCE – (AP)
Spotify CFO Is One Of Thousands To Leave The Company — After He Moves To Sell $9 Million In Shares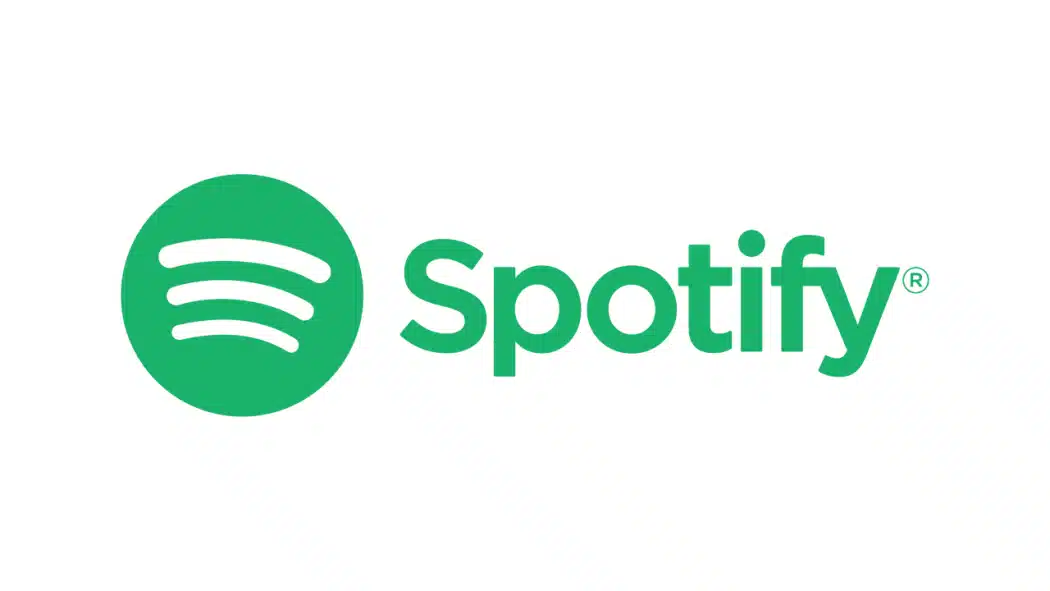 NEW YORK – According to Spotify, its chief financial officer will retire next year, just days after the music streaming giant announced its third round of layoffs for 2023.
CEO Daniel Ek said in a statement announcing CFO Paul Vogel's departure that the two had "come to the conclusion that Spotify is entering a new phase and needs a CFO with a different mix of experiences."
Spotify said this week that it would be laying off 17% of its global personnel to cut expenses and become profitable. A representative acknowledged that approximately 1,500 individuals will lose their employment.
Their stock increased by nearly 8% after the layoffs were revealed on Monday. According to securities records, Vogel sold more than $9.3 million in shares on Tuesday.

Spotify CFO Is One Of Thousands To Leave The Company — After He Moves To Sell $9 Million In Shares
According to The Guardian, two additional top executives received over $1.6 million in stock options.
Vogel is leaving Spotify on March 31st. According to a blog post, Ben Kung, presently vice president of finance planning and analysis, will "take on expanded responsibilities" in the interim while Spotify seeks a replacement externally.
Stockholm-based For the nine months ending September, The company reported a net loss of 462 million euros (about $500 million). The corporation declared in January that it was laying off 6% of its workforce. In June, it eliminated another 2% of its workforce, or around 200 people, primarily in its podcast section.

Spotify CFO Is One Of Thousands To Leave The Company — After He Moves To Sell $9 Million In Shares
The company is a popular music streaming service that offers a vast library of songs, podcasts, and playlists for users to access on-demand. With a user-friendly interface, Spotify allows subscribers to create personalized playlists, discover new music based on their listening habits, and explore a wide range of genres.
The platform is available on various devices and offers both free and premium subscription options, allowing users to enjoy ad-supported or ad-free listening experiences.
SOURCE – (AP)
McDonalds Burger Empire Set For Unprecedented Growth Over The Next 4 Years With 10,000 New Stores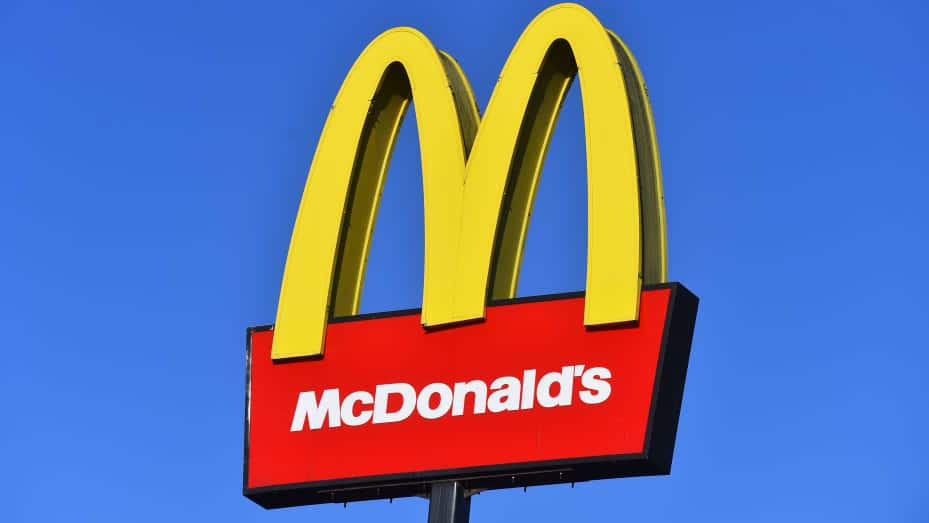 McDonald's aims to open roughly 10,000 outlets over the next four years, an unprecedented expansion rate even for the world's largest burger business.
In an investor report on Wednesday, the Chicago burger behemoth expects to have 50,000 outlets open globally by the end of 2027. McDonalds had 40,275 locations at the beginning of this year.
It intends to open 900 new stores in the United States and 1,900 in some of its more important international markets, including Canada, Germany, the United Kingdom, and Australia. The company intends to have an additional 7,000 outlets in other international markets, with more than half of those in China.
Manu Steijaert, McDonald's chief customer officer, stated that it took the corporation 33 years to open its first 10,000 outlets and 18 years to develop from 30,000 to 40,000. However, the corporation feels its footprint needs to be improved to meet demand, particularly in faster-growing parts of the United States.

McDonald's Burger Empire Set For Unprecedented Growth Over The Next 4 Years With 10,000 New Stores
The company also stated that the increasing development of delivery demand necessitates bringing restaurant locations closer to clients to provide speedier delivery times. In 2017, McDonald's delivery generated $1 billion in global sales, which has since increased to more than $16 billion.
"No matter how the customer chooses to order, out ability to serve them relies on our locations," he stated.
McDonald's stock was unchanged on Wednesday.
The company also announced a relationship with Google Cloud on Wednesday, claiming that it will help expedite automated services and minimize complexity for its staff.

McDonald's Burger Empire Set For Unprecedented Growth Over The Next 4 Years With 10,000 New Stores
McDonald's same-store sales increased over 9% globally in the third quarter despite a modest drop in traffic in the United States.
The corporation is focused on basic menu items such as Quarter Pounders and fries, which account for 65% of systemwide sales, according to McDonalds.
Burgers with softer, freshly toasted buns, meltier cheese, and more Big Mac sauce will be available in the United States by the end of 2024 and in most other markets by the end of 2025. McDonald's claims that chicken sales are now on a level with beef and that the McCrispy sandwich will be available in nearly all worldwide markets by 2025.

McDonalds Burger Empire Set For Unprecedented Growth Over The Next 4 Years With 10,000 New Stores
McDonalds is a global fast food restaurant chain known for its hamburgers, cheeseburgers, and french fries. The company was founded in 1940 and has since grown to become one of the largest and most recognizable fast food brands in the world.
With a widespread presence in over 100 countries, McDonalds offers a diverse menu that includes items such as chicken sandwiches, salads, and breakfast options.
he company is also known for its iconic golden arches logo and its commitment to providing quick and convenient service to its customers.
SOURCE – (AP)
Woman Who Assaulted Chipotle Worker Sentenced To Fast Food Job For Two Months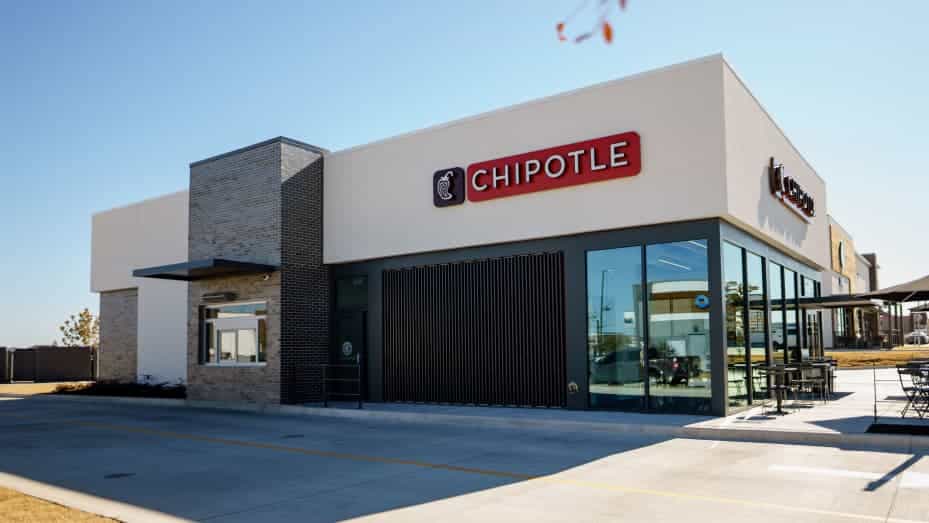 An Ohio woman who was convicted of assault after tossing a burrito bowl at a Chipotle employee was offered an unusual method to shorten her sentence.
Rosemary Hayne, 39, has been ordered by a judge to work in a fast-food restaurant for two months.
In a viral video, Hayne can be seen yelling at a Chipotle employee before throwing her meal in his face.
She was first sentenced to pay a fine and serve 180 days in jail, with 90 days suspended.
But then the judge had another thought.
"You didn't get your burrito bowl the way you like it, and this is how you respond?" Judge Timothy Gilligan in Parma, Ohio sentenced Hayne.

Woman Who Assaulted Chipotle Worker Sentenced To Fast Food Job For Two Months
"This isn't the 'Real Housewives of Parma.'" "This is not acceptable behavior," he declared, according to local Fox affiliate WJW.
Mr Gilligan told Hayne she could avoid 60 days in jail if she agreed to work at least 20 hours per week for two months at a fast-food business.
Hayne agreed.
On September 5, a bystander recorded the incident and posted it to Reddit, where it quickly went viral.
In court, Hayne apologized and attempted to explain why she screamed at the Chipotle employee, Emily Russell, 26.
"If I showed you how my food looked and how my food looked a week later from that same restaurant, it's disgusting looking," Hayne said in an interview with WJW.
"I bet you won't be happy with the food you'll get in jail," Mr Gilligan said.
Emily Russell said in court that the incident had traumatized her and that she had since quit her work at Chipotle.

Woman Who Assaulted Chipotle Worker Sentenced To Fast Food Job For Two Months
She told the Washington Post that she was intervening to defend a 17-year-old employee being shouted at by Hayne. She complained that the dish was too hot and burned her face.
"I was so embarrassed and in shock," she admitted to the publication. "I couldn't believe my customers had to witness that."
As of Tuesday morning, a GoFundMe effort for Ms Russell had raised $7,200 (£5,700).
Chipotle is a popular fast-casual restaurant chain known for its Mexican-inspired menu and customizable options.

Woman Who Assaulted Chipotle Worker Sentenced To Fast Food Job For Two Months
The restaurant offers a variety of burritos, bowls, tacos, and salads, allowing customers to choose from different proteins, toppings, and salsas.
Chipotle is also recognized for its commitment to using high-quality, sustainably sourced ingredients. With over 2,800 locations across the United States, Canada, and Europe, Chipotle has established a strong presence in the fast-food industry.
SOURCE – (BBC)