UK Prime Minister Urged To Speed Up Compensation For The 1980s Infected Blood Scandal Victims
LONDON — The country's infected blood scandal, which saw more than 2,000 patients pass away after contracting HIV or hepatitis from transfusions of tainted blood in the 1970s and 1980s, has affected thousands of people, including British Prime Minister Rishi Sunak, who said Wednesday that he is committed to swiftly paying out compensation to those affected.
However, when Sunak failed to provide a clear response regarding when complete payments would be sent out, survivors and families of those affected mocked him when he testified before an independent investigation investigating the public healthcare scandal.
The Infected Blood Inquiry was launched in 2017 to investigate how contaminated blood products in the 1970s and 1980s led to the transmission of HIV or Hepatitis C to thousands of patients in the UK.
In what has been dubbed the largest healthcare catastrophe in the National Health Service's history in Britain, an estimated 2,400 to 2,900 individuals perished.
The tainted blood was connected to supplies of Factor VIII, a clotting factor that British health services purchased from the U.S. Some of the blood products' plasma was linked to high-risk donors, such as prisoners who were paid to donate blood samples.
On Wednesday, hundreds of survivors and impacted families—some of whom had lobbied for government compensation for decades—filled a conference room in a London hotel as Sunak testified before the panel.

The Infected Blood Inquiry was launched in 2017 to investigate how contaminated blood products in the 1970s and 1980s led to the transmission of HIV or Hepatitis C to thousands of patients in the UK.
Sunak acknowledged that many governments had let down the victims of what he called an "appalling scandal" throughout time.
Sunak told the commission, "This is an abhorrent scandal that has been going on for decades." "This goes beyond historical wrongs. Today, there is misery and impact on people.
"Justice has been withheld from people over a period of not just years, but decades. They haven't gotten the respect they need and deserve," he continued.
Last year, the government announced that grieving partners and survivors of the deceased would receive 100,000 pounds ($129,000) in compensation.
Brian Langstaff, the retired judge who led the probe, proposed in April that the scope of compensation be increased to cover more people whose lives were negatively impacted by the scandal, such as parents who lost their children.
Sunak reaffirmed that officials would wait until the entire result of the investigation was released before deciding whether to continue the victim compensation program. Later this year, the definitive report is anticipated.
The Haemophilia Society chairman, Clive Smith, stated that the agony of individuals who have been waiting for this for such a long time has only been made worse by the delays in the compensation.
"People who have waited 40 years expect to see a significant demonstration of political will and a commitment to get this done as soon as is practical," added Smith.
SOURCE – (AP)
After Attacks, British Prime Minister Says American XL Bully Dogs Are Dangerous And Will Be Banned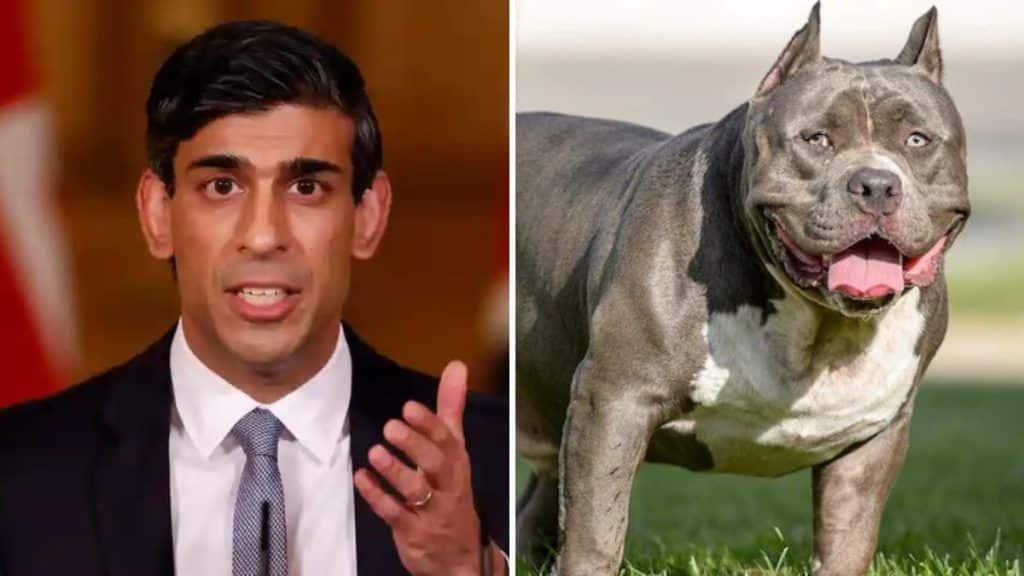 LONDON, England – Following a public uproar following recent attacks, British Prime Minister Rishi Sunak described American XL Bully dogs as a "danger to our communities" and announced measures to outlaw the breed.
Sunak stated that he had requested government ministers to convene a meeting of police and canine experts to officially identify the features of the American XL Bully, which is not recognized as a breed by organizations such as the Kennel Club in the United Kingdom or the American Kennel Club in the United States.
Sunak stated in a video message posted on X, formerly known as Twitter, "It is not currently a breed defined in law, so this vital first step must happen quickly." "The breed will then be banned under the Dangerous Dogs Act, and new laws will be in place by the end of the year."
The government has been pressed to act after an 11-year-old girl was attacked and critically injured by an American XL Bully in Birmingham, England, on Saturday. On Thursday, those fears were heightened after a man was killed in an incident that may have featured this sort of dog.

Following a public uproar following recent attacks, British Prime Minister Rishi Sunak described American XL Bully dogs as a "danger to our communities".
Sunak stated, "The American XL Bully dog is a danger to our communities, particularly our children." "I share the national outrage over the recent videos we've all seen."
The pit bull terrier, Japanese tosa, dogo Argentino, and Fila Brasileiro are currently prohibited in the United Kingdom.
Some campaigners have requested that the American XL Bully, created from the American pit bull terrier, be added to the list because they believe the animals have deadly tendencies bred into them.
The Kennel Club of the United Kingdom does not recognize the XL Bully as a breed, arguing that no type of dog is intrinsically dangerous. According to the organization, breed-specific prohibitions do not address the most critical causes contributing to attacks, namely irresponsible dog owners who educate their dogs to be aggressive.
The bully breeds got their names from their use in blood sports, such as bull baiting. The dogs are more muscular than pit bulls and have a thicker bone structure.
SOURCE – (AP)
Johnson & Johnson Is Getting Rid Of Its Script Logo After More Than 130 Years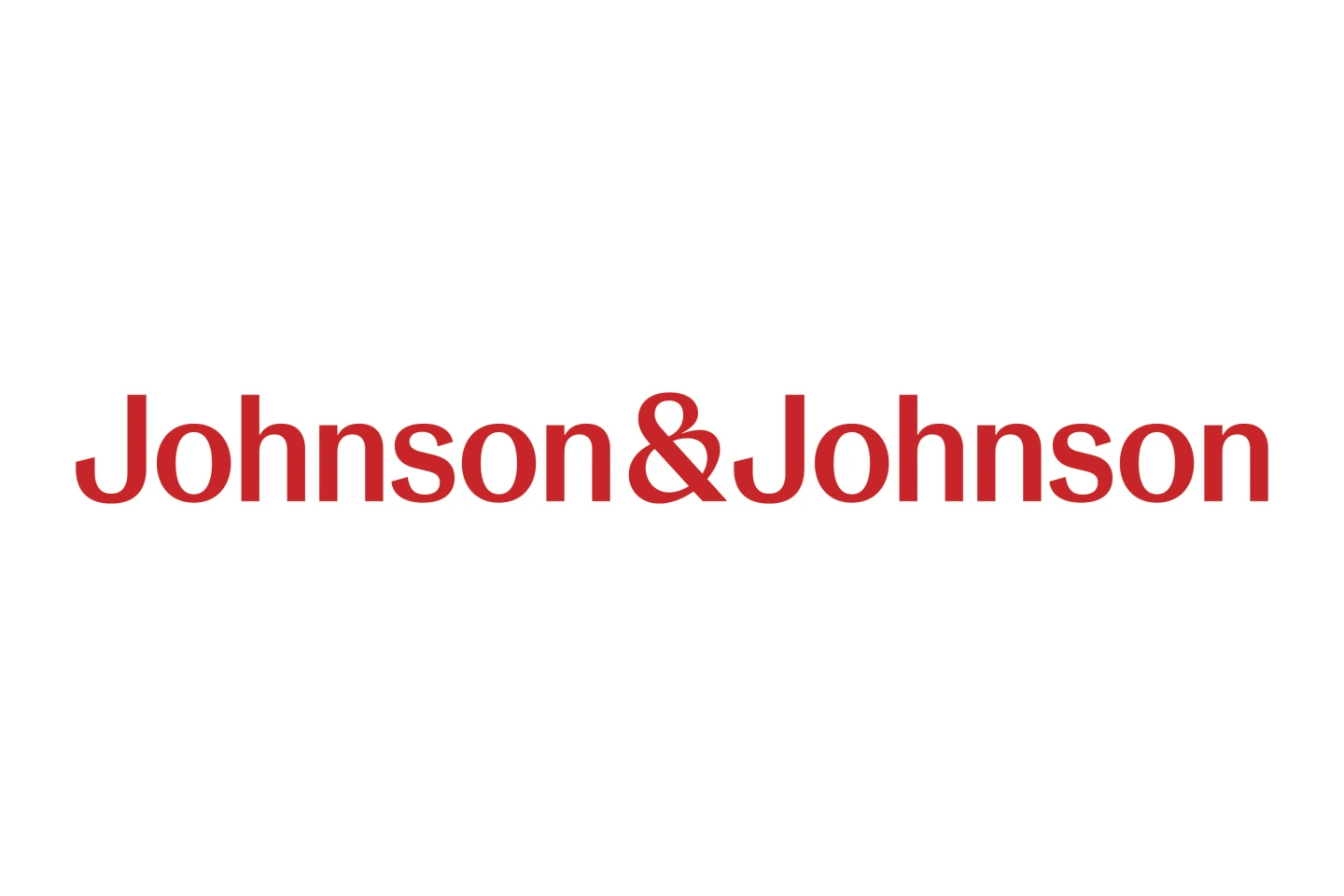 Johnson & Johnson has approved a new logo.
The healthcare behemoth announced Thursday that it will replace its well-known distinctive script, which it has used since 1887, with a more modern design that reflects its increased emphasis on pharmaceuticals and medical devices.
The original script, based on co-founder James Wood Johnson's signature, will be featured on consumer products such as infant shampoo from Kenvue, a new firm spun out from J&J.
J&J has focused on drugs and medical devices. The new appearance, which features a distinct shade of red, intends to reflect J&J's transformation into a "pure play health care company," according to executive vice president Vanessa Broadhurst.
J&J's trademark logo was "one of the longest-used company emblems in the world," according to a 2017 website post.
However, it began to show its age in an age of texting and emoticons.

Johnson & Johnson has approved a new logo.
According to marketing strategist Laura Ries, many youngsters no longer learn to write cursive in school. According to her, people may have recognized the signature but needed to be reading it. She claims that the new logo is easier to understand.
"Because it's easier, it almost draws your attention to it," Ries, who was not involved in the logo change, said.
Ries also discovered that customers were likelier to associate the script logo with Kenvue products on drugstore shelves, such as Band-Aids, Listerine, and Tylenol.

Johnson & Johnson has approved a new logo.
"Everyone washed their babies with Johnson & Johnson baby shampoo," she explained.
According to a Kenvue spokeswoman, the J&J logo on products such as Band-Aids will be gradually erased.
The distinctive emblem was also found on bottles of the company's now-discontinued talcum-based infant powder, which sparked cancer lawsuits. J&J has stated that the powder was completely safe.
J&J's consumer business helped the company become the world's largest manufacturer of healthcare items, with annual revenues exceeding $90 billion. However, by the time the split was announced in late 2021, its pharmaceutical and medical device divisions had comfortably overtaken it in size.
J&J, based in New Brunswick, New Jersey, J&J will also rebrand its Janssen pharmaceutical division to J&J Innovative Medicine. Its medical device and technology division will be known as MedTech.
SOURCE – (AP)
1 Chip Challenge: Amazon And EBay Pull Spicy Tortilla From UK Shop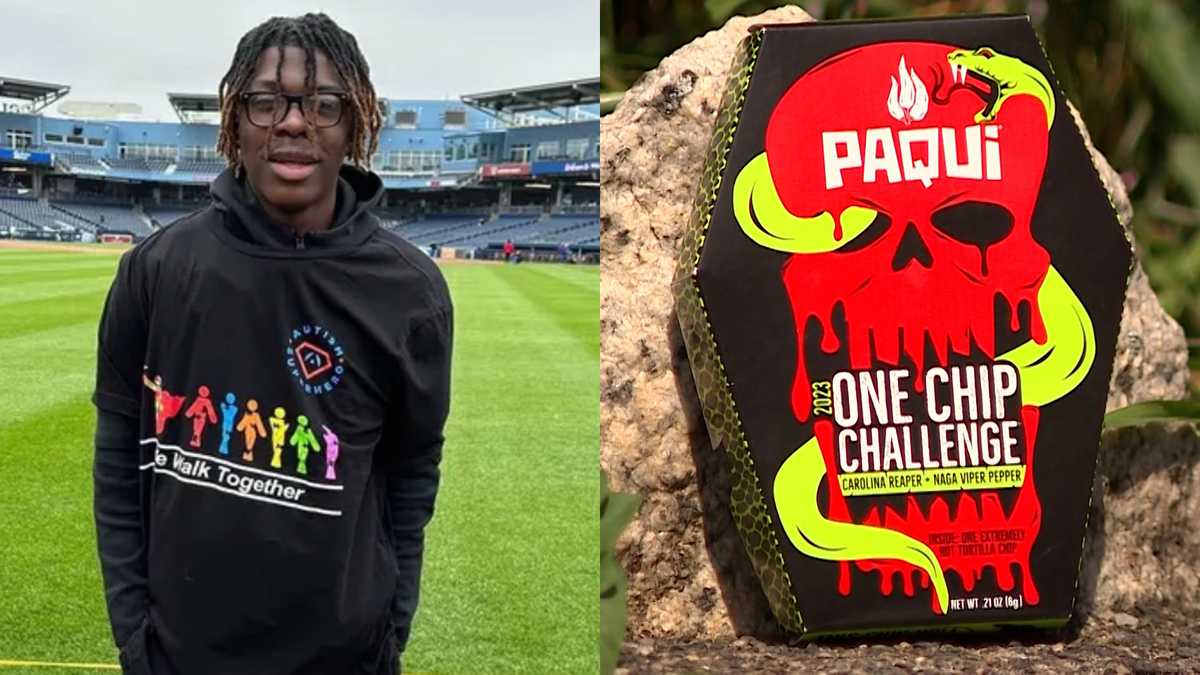 Amazon and eBay have pulled from sale a super-hot tortilla chip linked to the death of an American adolescent.
Harris Wolobah's parents feel the One Chip Challenge was to blame for his death last week.
It was removed from shelves in the United States, where it was widely distributed, but imports from global vendors remained available.
After being contacted by BBC Newsbeat, Amazon stated it would remove the goods from its sites in the United States, the United Kingdom, Europe, the Middle East, and Africa.
The online store also intends to notify any international buyers who have lately purchased the snack.
An eBay spokeswoman stated that user safety was a "top priority" and that sale listings had been removed.
"We are closely monitoring our site and will remove any additional listings that appear," they added.
Harris's death has not been officially determined, but his parents have urged for the One Chip Challenge to be stopped.
Paqui, a snack company, claims that the single tortilla, which comes in a coffin-shaped box, has a blend of "the hottest peppers available."
Millions of people have watched YouTubers and TikTokers take the viral challenge and respond violently.
The challenge's popularity is claimed to have prompted many youngsters to purchase the product, which comes with a warning label, to attempt it for themselves.

Amazon and eBay have pulled from sale a super-hot tortilla chip linked to the death of an American adolescent.
Paqui issued a statement on its website on Thursday announcing its decision to withdraw merchandise from American retailers.
According to the firm, the challenge is "intended for adults only" and is inappropriate for anyone with underlying health concerns or allergies.
However, it reported an "increase in teens and other individuals failing to heed these warnings."
"As a result, while the product continues to meet food safety standards, we are actively working with our retailers to remove the product from shelves," the company said.

A Paqui representative told Newsbeat, "We are deeply saddened by the death of Harris Wolobah and express our condolences to the family."
"We care about all of our customers and have decided to remove the product from the shelves."
They claimed that the product's label "clearly states" that it is unsuitable for youngsters or those sensitive to spicy foods.
"We are actively working with our retailers and are offering refunds for any purchases of our single-serve one chip challenge product," the company said.
The Food Standards Agency (FSA) in the United Kingdom told Newsbeat that it is working to determine where the product is distributed.
The FSA's Tina Potter stated, "So far, we have not received any reports of illness here."
In most cases, eating chillis and spicy foods is regarded as harmless, depending on your tolerance.
However, the body's reaction to extremely spicy foods might resemble its response to burns, resulting in symptoms such as perspiration.
SOURCE – (BBC)