Miley Cyrus "Endless Summer Vacation" Released April 10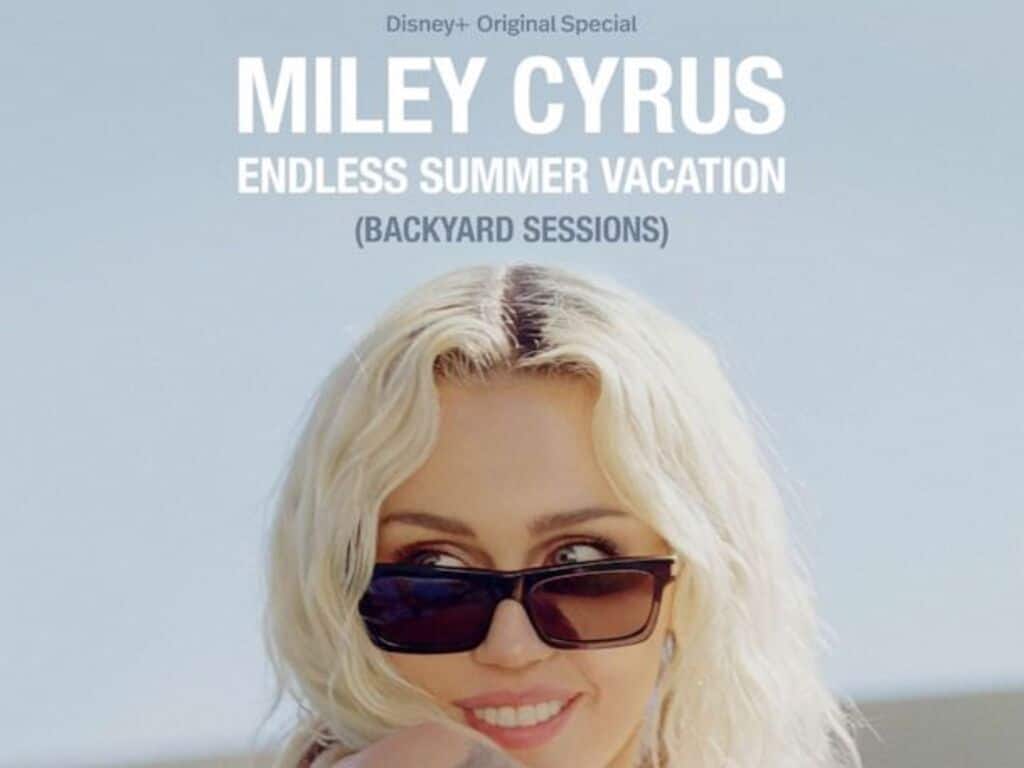 Miley Cyrus' hit "Flowers" inspired even those in stable relationships to sing out loud. Her new album, "Endless Summer Vacation," released on Friday, is much more than a break-up anthem; it's a rebirth. While spring appears to be a long way off, Cyrus' new album feels like a hot summer day.
Beginning with the number-one single, "Flowers," she bids farewell to an old love and begins with infectious confidence and independence.
"I can love myself better than you," she sings.
As the sun shines brighter, it's time to wear your "Rose Colored Lenses." The third track is a more upbeat but still mellow song with sexy and loving lyrics: "We could stay like this forever, lost in wonderland/With our heads in the clouds, falling stupid like kids/Wearing rose-colored lenses."
The album includes two collaboration tracks: "Thousand Miles," which features the artist singing alongside Americana star Brandi Carlile, and "Muddy Feet," which features pop artist Sia.
"A thousand Miles" is infused with Carlile's folk style, a familiar territory for Cyrus, whose ancestors include "Achy Breaky Heart" father, Billy Ray Cyrus and her godmother and country legend, Dolly Parton.
The day goes to the night, and the album becomes racier and dirtier, beginning with "River."
"I can feel you all over the place. Your face is buried in my hair/covered in sweat. "It turns me on, baby, that you care," she sings.
Miley Cyrus' albums, like the artist, cannot be put in a box. In fact, throughout her more than a half-dozen albums, the singer has experimented with various sounds and genres.
"Violet Chemistry" is a pop song with electrifying dance notes, perfect for a nightclub dancefloor lit with neon lights.
"When the floor is flooded. "And the lights come on, but you don't want to leave," she sings, celebrating a passionate summer fling that one hopes will last forever.
High heels are carelessly in hand as the sky is soaked in a ruby sunrise, allowing for a more comfortable barefoot walk home in solitude.
"Am I stuck on an island? "Have I arrived in paradise?" She sings in "Island," a song about how her isolation has become a blessing in disguise.
Finally, the album concludes with a melancholy unplugged demo version of "Flowers," which flips the confident opening on its head to create a sad, soulful coda: to the listeners and Miley's old loves.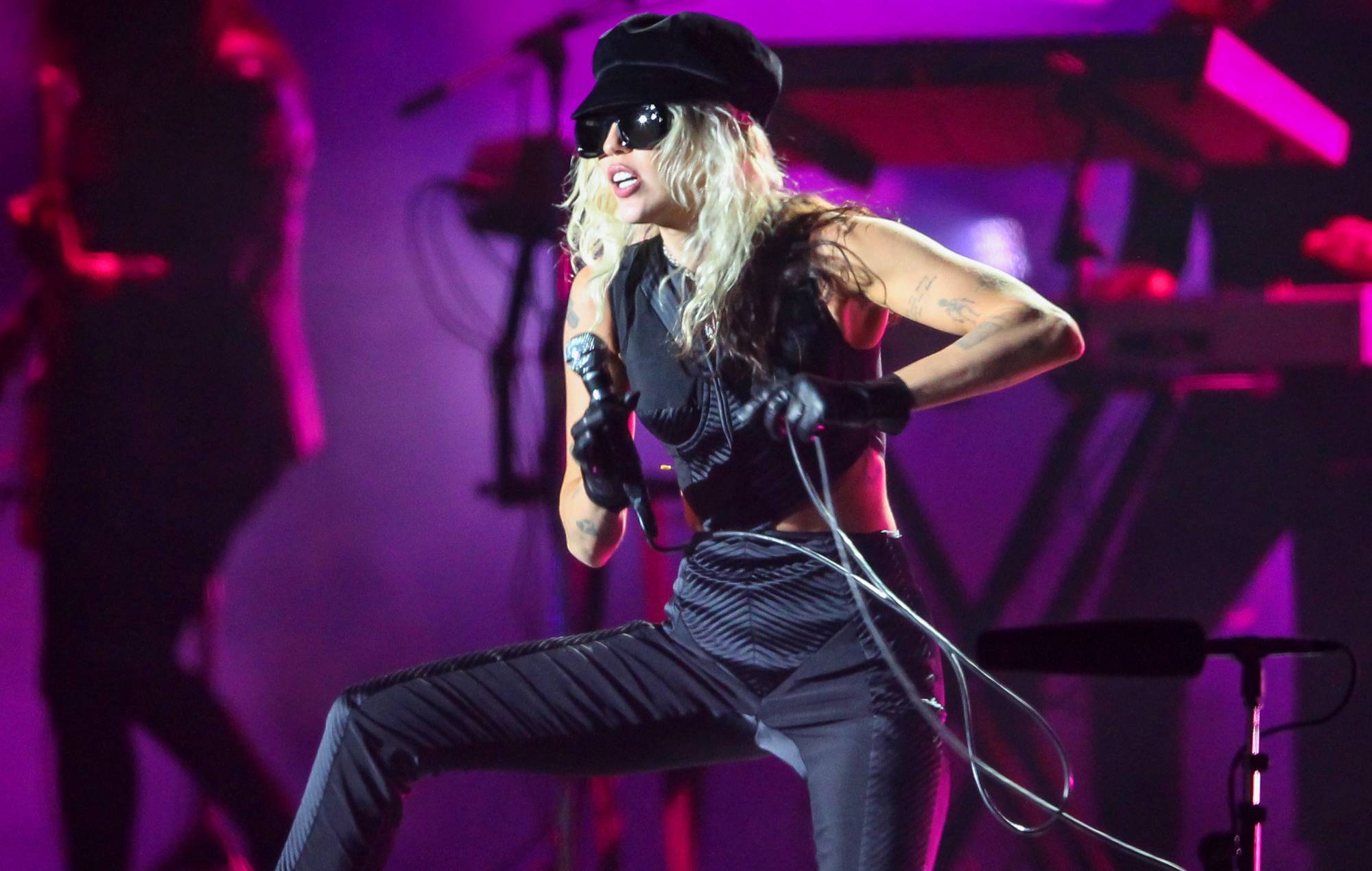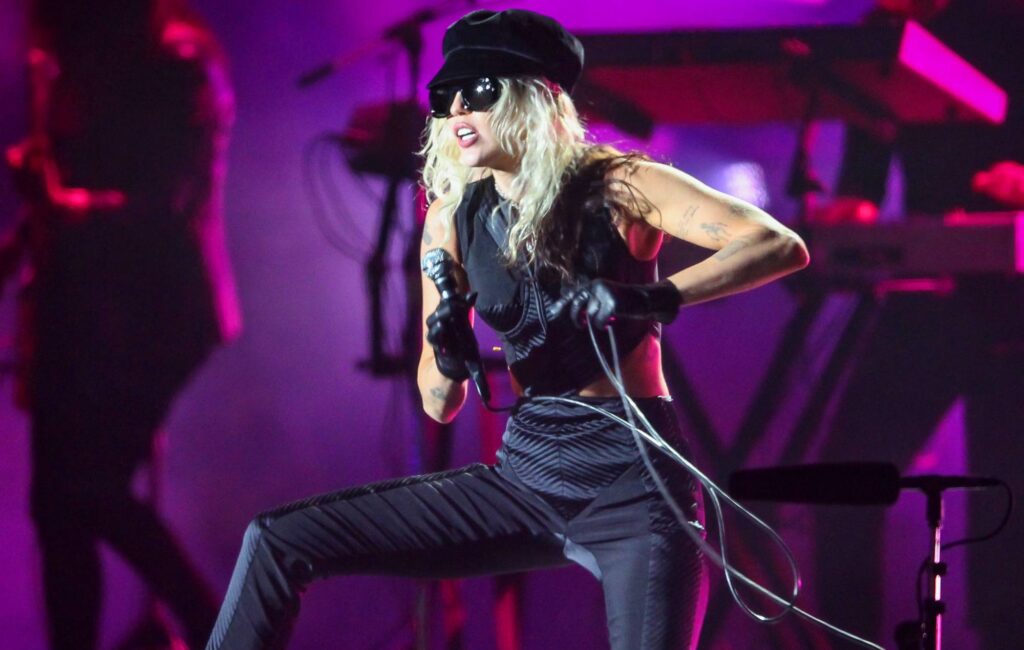 Miley Ray Cyrus is an actress and singer-songwriter.
Her father, country singer Billy Ray Cyrus, her brother, Metro Station musician Trace Cyrus, and her sister, singer Noah Cyrus, are all members of the famous Cyrus family. Her big break came in 2006 when she starred in Hannah Montana, a Disney Channel series about a girl living a double life as a student and a pop star.
Miley Cyrus is an actress and pop singer. She is best known as the lead in the Disney Channel's TV show Hannah Montana. She also rose to prominence as a singer, first as Hannah Montana and then as Miley Cyrus.
Miley grew up where?
Miley was born in Nashville, Tennessee, on November 22, 1992. Destiny Hope Cyrus is her given name. She grew up on a large farm in Franklin, Tennessee, until age eight, when her family relocated to Toronto, Canada.
Miley, how did you get into acting?
Her father acted on the television series Doc when she lived in Toronto. Miley learned about acting by watching her father. Her father took her to the musical Mama Mia! when she was nine. Miley was so impressed that she immediately became an actor and singer. Her first role was on her father's show Doc.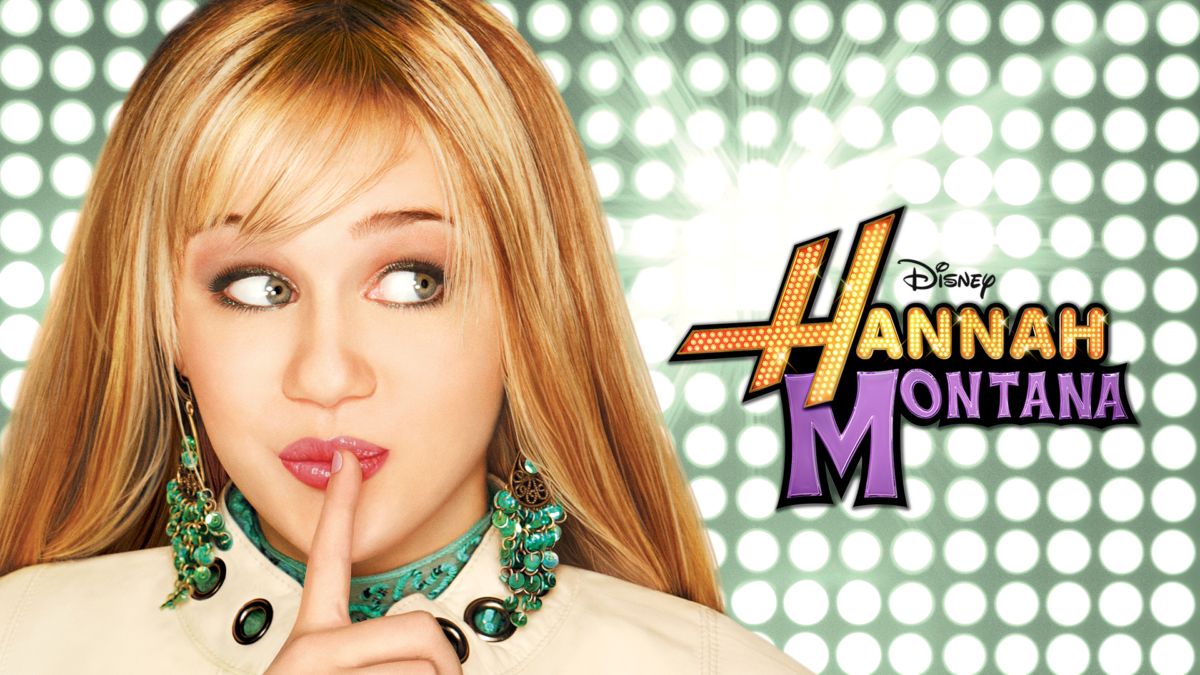 Miley, how did she get the role of Hannah Montana?
When Miley first heard about Hannah Montana, she knew she wanted to play Lilly, Hannah's best friend. So she sent an audition tape to Disney, hoping to be allowed to audition. They replied that she should audition for the lead role. She auditioned, but they initially rejected her because she was too young for the part. Miley persisted, eventually landing the lead role; the rest is history.
Taylor Swift Watches Travis Kelce's Chiefs Take On The Jets At MetLife Stadium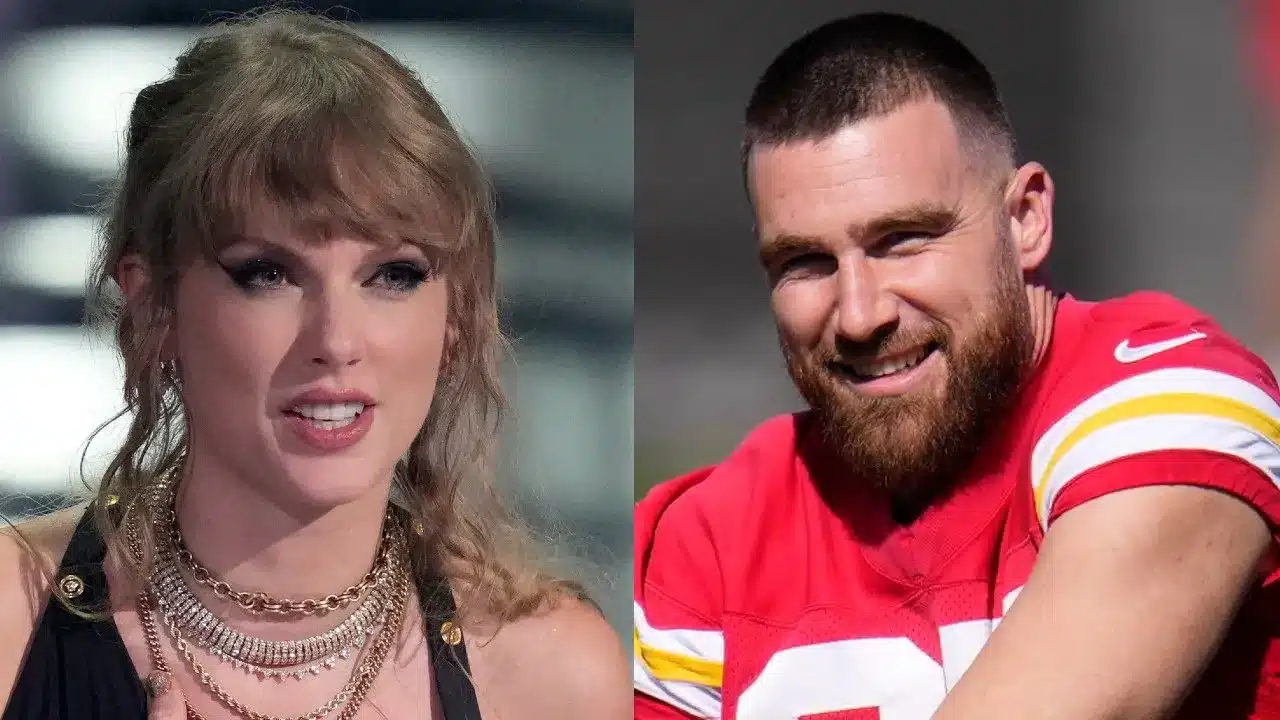 EAST RUTHERFORD, New Jersey — Taylor Swift could not pass up another opportunity to observe Travis Kelce play football.
The 12-time Grammy Award winner arrived at MetLife Stadium approximately forty minutes before Sunday night's kickoff to witness Travis and his Kansas City Chiefs defeat the New York Jets 23-20.
Swift, wearing blue jean shorts, a black long-sleeved top, and a leather jacket, entered the stadium's security area with actors Ryan Reynolds, Blake Lively, and Hugh Jackman, as captured by SNY. NBC's broadcast cut to Swift multiple times during the game, including a shot of the pop star with her arm around Donna Kelce, who was donning her son's No. 87 jersey.
Swift's appearance comes a week after she attended Arrowhead Stadium, dressed in red and white, to witness the Chiefs' 41-10 home victory over the Chicago Bears with Donna Kelce. Swift accepted the All-Pro tight end's invitation to observe the game and had to see more of Travis and the Chiefs in action.
Taylor Swift is on a break from her Eras Tour, which resumes on November 9 in Buenos Aires, Argentina. Travis acknowledges Swift's daring appearance at the Chiefs game but remains tight-lipped about their relationship. Twenty minutes before commencement, NBC aired a tour advertisement.

Taylor Swift could not pass up another opportunity to observe Travis Kelce play football.
Swift is familiar with MetLife Stadium, having performed three sold-out concerts there in May. Two of those performances were attended by Jets quarterback Aaron Rodgers, who returned to the team this past weekend after tearing his left Achilles tendon on the fourth play of his September 11 debut.
Rodgers attended a squad meeting on Saturday evening and was at the stadium to observe player warmups on Sunday evening.
Swift and Kelce have not disclosed details about their relationship. Kelce stated on his podcast "New Heights with Jason and Travis Kelce" earlier this week that Swift "looked amazing" at the contest.
Regarding her time spent in the suite, Kelce stated, "Everyone was speaking positively about her." "Moreover, the day proceeded flawlessly for Chiefs fans. Naturally, we plan everything, ladies and gentlemen."
Kelce invited Swift to that game after failing to present her a friendship bracelet during the Kansas City stop of her Eras Tour.
SOURCE – (AP)
U2 Concert Uses Stunning Visuals To Open Massive Sphere Venue In Las Vegas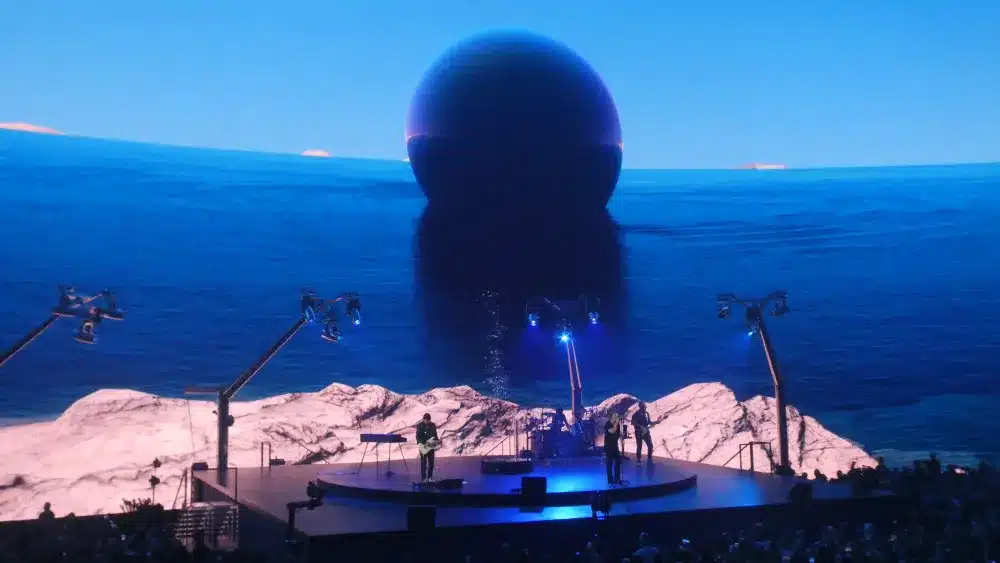 LAS VEGAS – It appeared to be a typical U2 outdoor concert: two helicopters flew through a starry sky before producing spotlights over the Las Vegas desert and Bono, who kneeled on the ground while singing the band's 2004 hit "Vertigo."
This scene may appear normal, but the visuals were created using floor-to-ceiling graphics within the immersive Sphere. It was one of several impressive instances during U2's "UV Achtung Baby" residency launch show at the globe-shaped, high-tech venue, which debuted Friday night.

It appeared to be a typical U2 outdoor concert: two helicopters flew through a starry sky before producing spotlights over the Las Vegas desert
The legendary rock band, which has won 22 Grammys, performed for two hours inside the enormous, state-of-the-art, spherical venue with crystal-clear audio. Throughout the evening, various captivating visuals, including kaleidoscopic images, a burning flag, and the Las Vegas skyline, transported more than 18,000 concertgoers on U2's epic musical voyage.
Bono, joined onstage by guitarists The Edge and Adam Clayton and percussionist Bram van den Berg, exclaimed, "What a swanky flat!" Then, he gazed at the high-resolution LED display that projected a larger image of himself, along with a few praying hands and bells.
SOURCE – ap
Inside The Night That Tupac Shakur Was Shot, And What Led Up To The Fatal Gunfire
LAS VEGAS — Duane "Keffe D" Davis, one of the last surviving witnesses to the Las Vegas drive-by shooting of the hip-hop superstar Tupac Shakur in 1996, was indicted for murder on Friday, marking the first arrest in Shakur's death. Here's a glimpse at the hours that led up to the fatal gunfire.
Shakur and Suge Knight, the head of his record label, Death Row Records, arrived in Las Vegas on September 7, 1996, with an entourage that included Shakur's fiancee, Kidada Jones, as well as his cousins and friends, to watch a heavyweight title fight between Mike Tyson and Bruce Seldon.
Shakur and Knight took their seats in the front row at the MGM Grand Garden Arena around 8:30 p.m.
Shortly after that, the brawl broke out. Less than two minutes later, Tyson knocked out Seldon in the first round to claim the WBA Heavyweight championship.

AFTERMATH OF THE BATTLE AND ANOTHER BATTLE
Shakur and Tyson, who were friends, embraced in joy just off the arena floor at approximately 8:40 p.m., shortly after the fight concluded.
Shakur, Knight, and their entourage engaged in a brawl at 8:50 p.m. in the hotel and casino area just outside the arena with a group that included Davis and his nephew Orlando "Baby Lane" Anderson, with whom Shakur had previously clashed. Las Vegas police stated that Davis and Anderson were members of the Southern California-based gang South Side Compton Crips, rivals of the Knight's Blood-affiliated Mob Piru.
Police say surveillance footage shows Shakur and Knight striking and kicking Anderson near a lift bank.
Anderson, who was slain in a 1998 gang shooting unrelated to Tupac's death, was long suspected of being responsible for his death.

Shakur, Knight, and their entourage departed the MGM Grand shortly before 9 p.m.
From approximately 9 p.m. to 11 p.m., the precise timeline of Shakur's night is still being determined, but he was eventually obligated, along with Tyson and Knight, to make a late appearance at Club 662, which Knight owned. Before proceeding to Knight's Las Vegas home, the Death Row entourage left the MGM Grand and stopped at the adjacent Luxor Hotel and Casino, where Jones was staying.
Police alleged at a news conference on Friday that Davis would spend this time acquiring a weapon to use in retaliation for the casino brawl.

A BLACK BMW, A WHITE CADILLAC, AND FIREARMS
Shakur was a passenger in Knight's black BMW when it was stopped by police near the Las Vegas Strip at approximately 11 p.m. for playing music too loudly and not properly displaying license plates. Shakur and Knight joked with the officers the license plates were discovered in the trunk and were not cited.
The BMW stopped at the intersection of Flamingo Road and Koval Lane, a block from the Strip, at 11:15 p.m.
"We were on our way to Club 662," Malcolm Greenidge, a lifelong friend of Tupac Shakur who traveled to Las Vegas with him and was traveling in a car behind the BMW, testified to the grand jury that indicted Davis. "Several women approached from the passenger side. Mr. Shakur started conversing with the women. We were unable to hear what he was saying. We believed he was most likely summoning them to the club."
A white Cadillac approached stealthily. Davis has stated in interviews and his 2019 autobiography that he was one of the males in the automobile. According to a press conference held by police on Friday, he was sitting in the passenger seat and passed the gun he had obtained to one of the men in the rear.
Greenidge told the grand jury, "After the women left, another car pulled up alongside Mr. Shakur and Mr. Knight, and an arm emerged from the back window and began firing."
The gunman discharged over a dozen rounds. Two of the four bullets struck Shakur in the torso. A bullet fragment grazed Knight in the temple, but he sustained only minor injuries. Knight is currently serving a 28-year manslaughter sentence in an unrelated California case.
Shakur was transported to University Medical Centre at 11:20 p.m. after police and paramedics arrived.
Shakur would have a lung removed and remain on a respirator in intensive care in the following days. Six days later, on September 13, he perished. He was 25 years old.
SOURCE – (AP)