Star Trek legend William Shatner, 91 Says He Doesn't "Have Long to Live"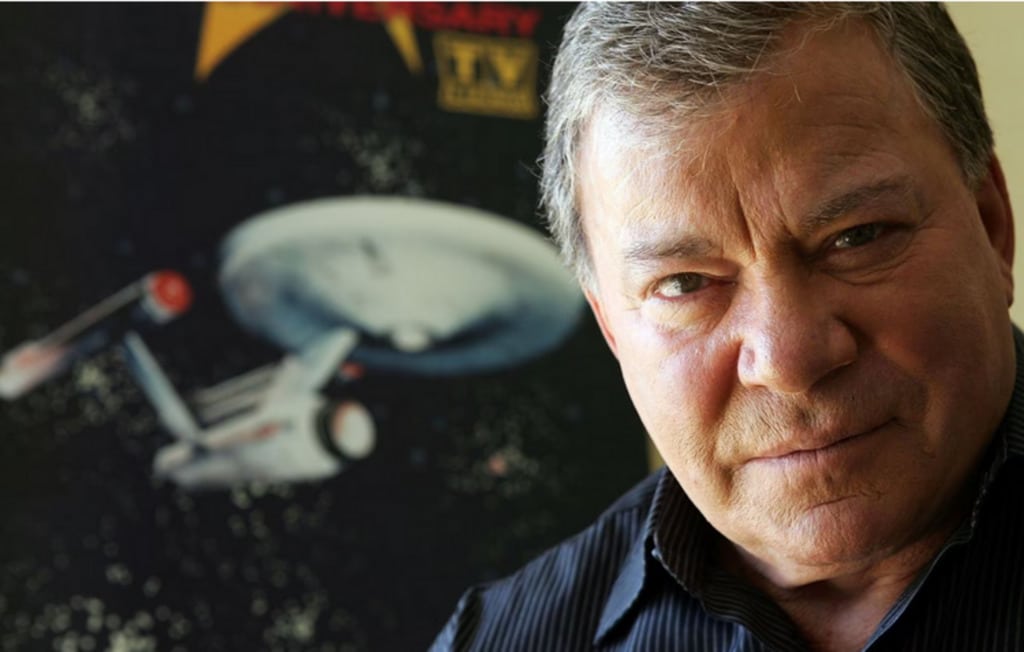 Star Trek legend William Shatner has said he doesn't "have long to live". The star most closely associated with the Star Trek franchise reflected candidly on his mortality, admitting that he doesn't have "long to live" and that his "time is limited".
The 91-year-old recently finished his new documentary You Can Call Me Bill, described as "an intimate portrait of William Shatner's personal journey over nine decades on this Earth".
While plans for a wider release have yet to be finalized, the film will premiere at this year's SXSW festival.
"I've turned down a lot of offers to do documentaries before," Shatner said of his decision to make the film. But I don't have much time."
"Whether I keel over as I'm speaking to you or 10 years from now, my time is limited, so that's very much a factor," he continued. I have grandchildren. This documentary is a way for me to communicate after I'm gone.
"The sad thing is that as people age, they become wiser, and then they die with all that knowledge."
When asked about his decision to attend a fundraiser rather than Leonard Nimoy's funeral in 2015, Shatner reiterated what he said: "People ask about a legacy. There is no heirloom. Statues are being demolished. Graveyards are being looted. "Headstones fall," he says before adding, "but good deeds live on."
"If you do a good deed, it reverberates to the end of time. It's called the butterfly effect. That's why I made this film," he explained.
William Shatner became the oldest person to enter space in 2021.
Shatner flew on a Blue Origin rocket built by Amazon founder Jeff Bezos, also on board. The journey took about ten minutes.
"You look down, there's the blue down there and the black up there – and there's just Mother Earth. "This is life, and that's death, and you know that in an instant," Shatner said after landing.
He has had a long career in film and television, with his most famous role being Captain James T. Kirk in Star Trek, which debuted in 1966.
He has also appeared in hit shows such as The Practice, Boston Legal, and 3rd Rock from the Sun. He received two Emmy Awards for his role as attorney Denny Crane in the legal shows.
He's also had a musical career, covering other artists' hits. David Bowie and his band were the ones who showed him the 'future of music.'
With over 70 years in front of the camera, he still has a few projects.
He also voiced a character in the animated film Fireheart last year, and in 2021 he played the lead role in the film Senior Moment, in which he played a former NASA astronaut who loses his license for drag racing a vintage car.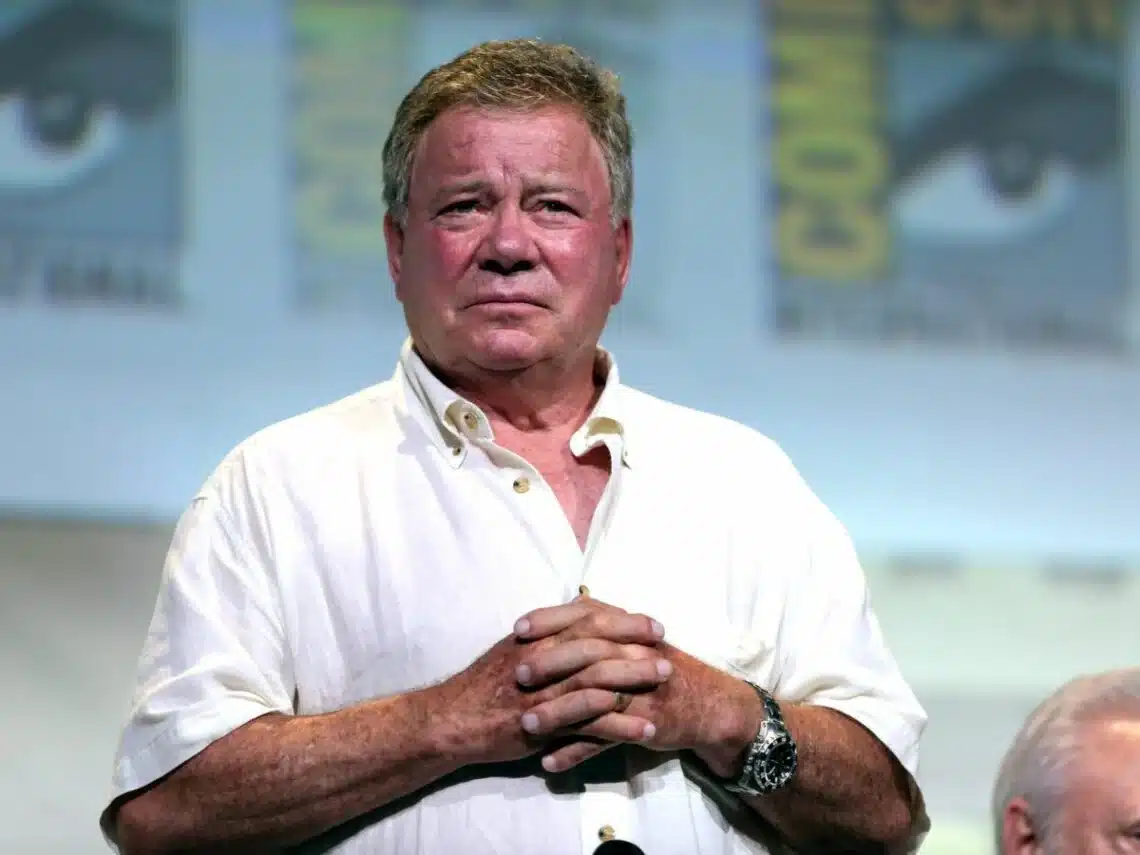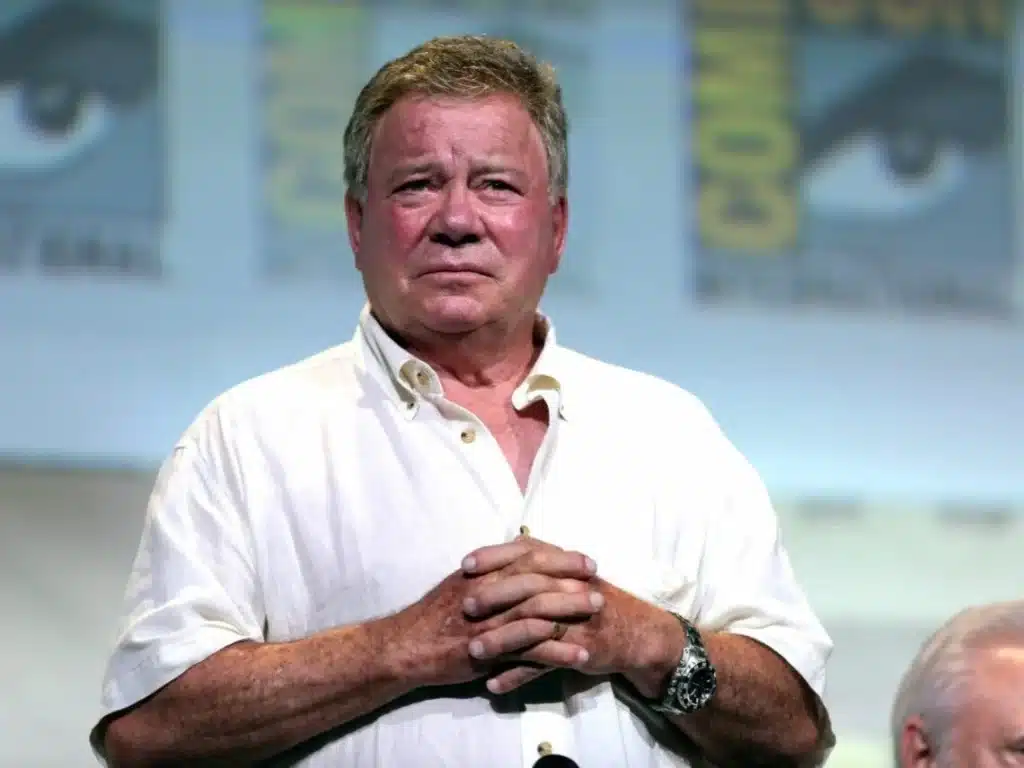 William Shatner Born in Montreal Canada
William Shatner (born March 22, 1931, in Montreal, Quebec, Canada) is a Canadian actor whose prolific output and self-deprecating sense of humor earned him a place in the pantheon of North American pop culture.
Shatner grew up in Montreal. His father worked in the menswear industry, and his mother taught elocution. He showed an early interest in acting, enrolling at eight in a children's acting school and later appearing in radio productions for the Canadian Broadcasting Corporation (CBC) and the Montreal Children's Theatre.
Star Trek: The Motion Picture, a film based on the franchise, was released in 1979. Its success spawned sequels such as Star Trek II: The Wrath of Khan (1982), Star Trek III: The Search for Spock (1984), Star Trek V: The Final Frontier (1989), Star Trek VI: The Undiscovered Country (1991), and Star Trek: Generations (1993). (1994).
Shatner's later filmography includes the comedies Miss Congeniality (2000), Dodgeball: A True Underdog Story (2004), and Miss Congeniality 2: Armed and Fabulous (2006). (2005).
Shatner continued to work in television between film roles, starring in the police drama T.J. Hooker (1982-86) and hosting the crime show Rescue 911 (1989-96), which featured reenactments of actual crimes and other emergencies.
Shatner won an Emmy Award for outstanding guest actor in a drama series in 2004 for his role as lawyer Denny Crane on David E. Kelley's legal procedural The Practice.
The character was popular enough that a spin-off series, Boston Legal (2004-08), centered on his relationship with a younger lawyer.
In 2005, Shatner won Golden Globe and Emmy awards for performing as the best supporting actor in a drama. He later appeared in the sitcom $#*! My Dad Says (2010–11). Later TV appearances included the travelogue series Better Late Than Never (2016-18), where he traveled the world with other celebrities.
Beyoncé's Renaissance World Tour Is Over. But It's Coming To Movie Theaters Soon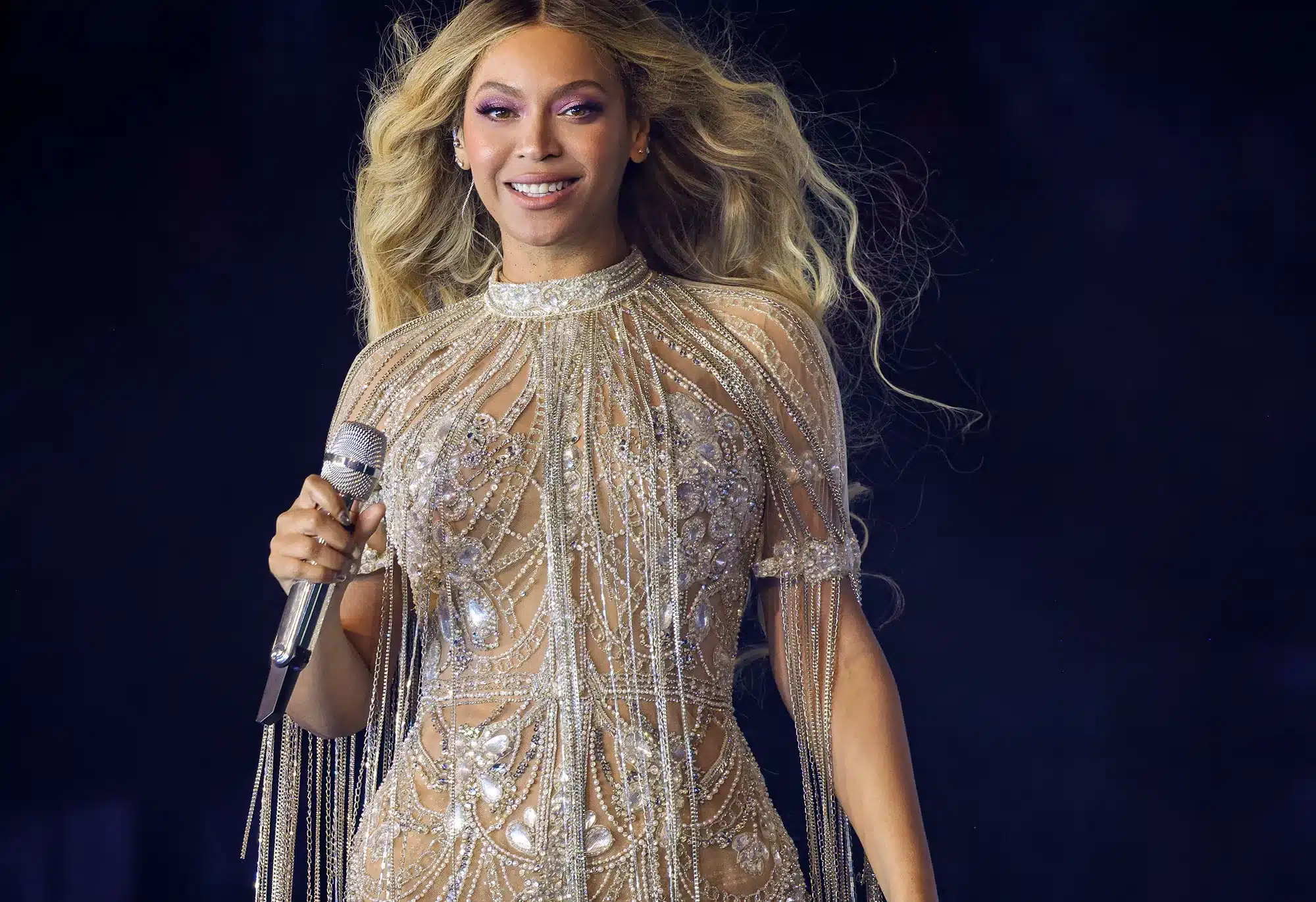 NEW YORK — Monday, AMC Theatres announced that a documentary chronicling Beyoncé's recently concluded 39-city Renaissance World Tour will premiere in North American theatres on December 1.
The film adds a second blockbuster from a music superstar to a fall film lineup that the ongoing screen actors' strike has marginally diminished. As with "Taylor Swift: The Eras Tour," which premieres on October 13, "Renaissance: A Film By Beyoncé" is released directly by AMC, without studio involvement.
Tickets cost a minimum of $22 plus tax. AMC stated that the film will broadcast for a minimum of four weeks.
Beyoncé's previous films include "Homecoming," a 2019 Netflix film that captures her 2018 Coachella performance. Beyoncé and Swift are rumored to receive at least 50 percent of ticket sales in their agreements with AMC.

Beyoncé and Swift are rumored to receive at least 50 percent of ticket sales in their agreements with AMC.
The film chronicles her tour supporting her Grammy-winning album "Renaissance" from 2022. It mixes concert footage and elements of a visual album while trailing the tour from its beginning in Stockholm, Sweden, in May to the finale Sunday night in Kansas City, Missouri.
Approximately 2,7 million concert-goers attended over five months. According to Billboard, the tour has garnered close to 500 million dollars.
The film's description states, "It is about Beyoncé's intention, hard work, involvement in every aspect of the production, her creative mind and purpose to create her legacy and master her craft."
The singer posted a trailer to her Instagram account with the message, "Be careful what you ask for, because I just might give it to you."
SOURCE – (AP)
Taylor Swift Watches Travis Kelce's Chiefs Take On The Jets At MetLife Stadium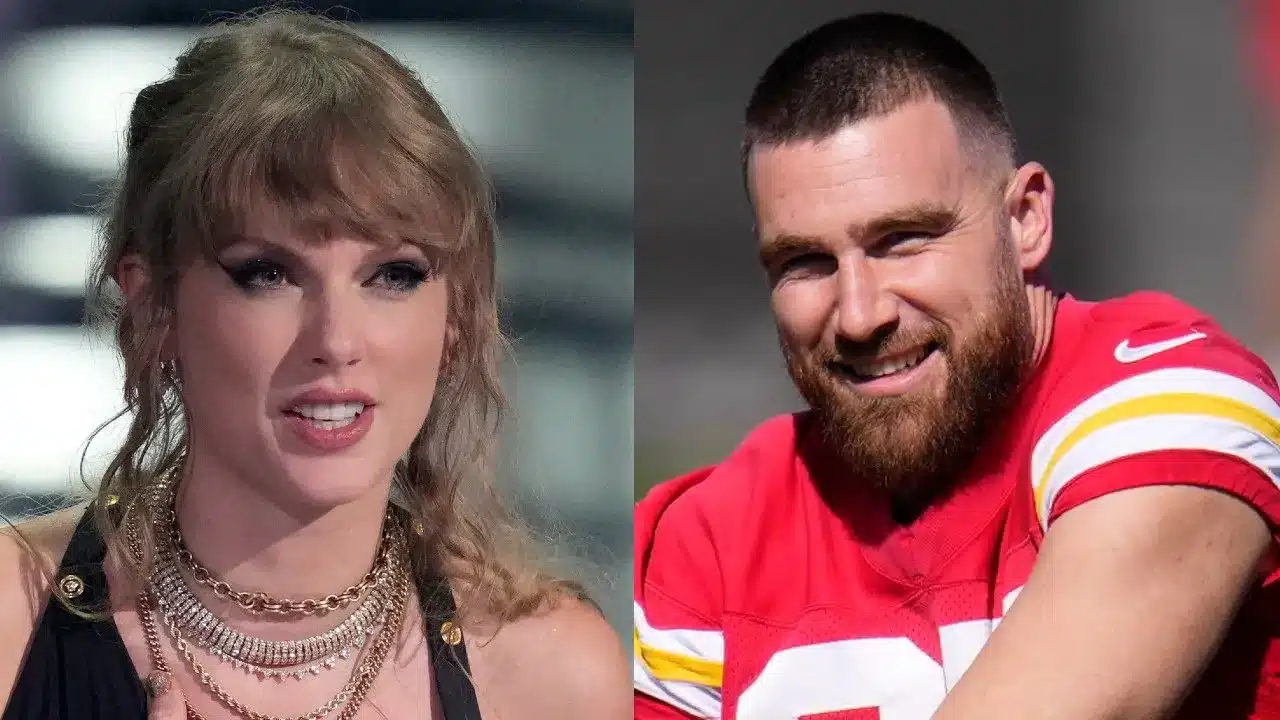 EAST RUTHERFORD, New Jersey — Taylor Swift could not pass up another opportunity to observe Travis Kelce play football.
The 12-time Grammy Award winner arrived at MetLife Stadium approximately forty minutes before Sunday night's kickoff to witness Travis and his Kansas City Chiefs defeat the New York Jets 23-20.
Swift, wearing blue jean shorts, a black long-sleeved top, and a leather jacket, entered the stadium's security area with actors Ryan Reynolds, Blake Lively, and Hugh Jackman, as captured by SNY. NBC's broadcast cut to Swift multiple times during the game, including a shot of the pop star with her arm around Donna Kelce, who was donning her son's No. 87 jersey.
Swift's appearance comes a week after she attended Arrowhead Stadium, dressed in red and white, to witness the Chiefs' 41-10 home victory over the Chicago Bears with Donna Kelce. Swift accepted the All-Pro tight end's invitation to observe the game and had to see more of Travis and the Chiefs in action.
Taylor Swift is on a break from her Eras Tour, which resumes on November 9 in Buenos Aires, Argentina. Travis acknowledges Swift's daring appearance at the Chiefs game but remains tight-lipped about their relationship. Twenty minutes before commencement, NBC aired a tour advertisement.

Taylor Swift could not pass up another opportunity to observe Travis Kelce play football.
Swift is familiar with MetLife Stadium, having performed three sold-out concerts there in May. Two of those performances were attended by Jets quarterback Aaron Rodgers, who returned to the team this past weekend after tearing his left Achilles tendon on the fourth play of his September 11 debut.
Rodgers attended a squad meeting on Saturday evening and was at the stadium to observe player warmups on Sunday evening.
Swift and Kelce have not disclosed details about their relationship. Kelce stated on his podcast "New Heights with Jason and Travis Kelce" earlier this week that Swift "looked amazing" at the contest.
Regarding her time spent in the suite, Kelce stated, "Everyone was speaking positively about her." "Moreover, the day proceeded flawlessly for Chiefs fans. Naturally, we plan everything, ladies and gentlemen."
Kelce invited Swift to that game after failing to present her a friendship bracelet during the Kansas City stop of her Eras Tour.
SOURCE – (AP)
Andretti Global Clears First Hurdle To Join Formula One As An 11th Team With FIA Expansion Approval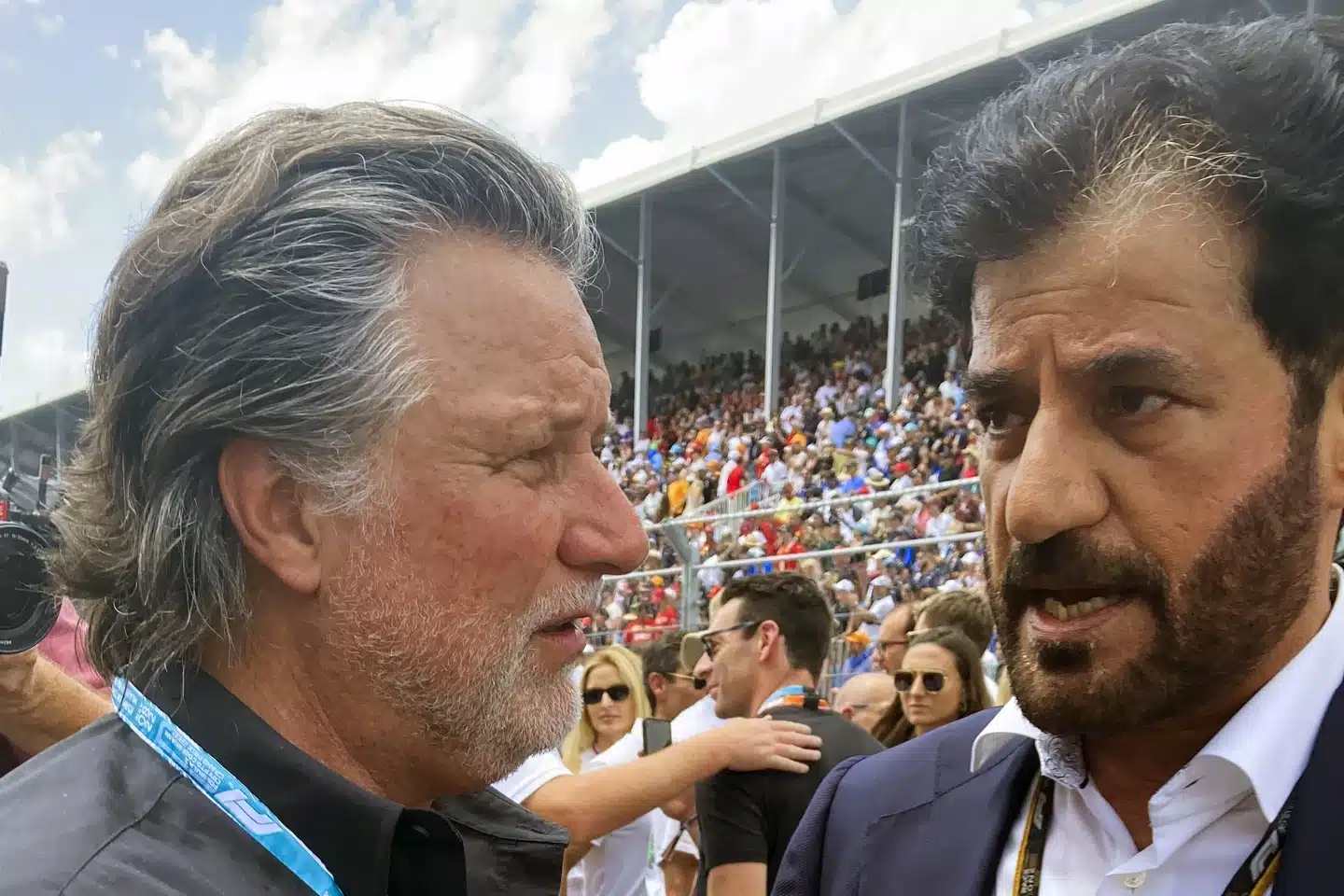 Monday, the FIA announced that American Michael Andretti satisfies all requirements to expand the world's premier motorsports series to 11 teams, removing a significant obstacle in his bid to launch a Formula One team.
The FIA decision does not guarantee Andretti will get the two-car team he desires. Andretti Global and its associate Cadillac must still demonstrate their commercial value to F1 rights holder Liberty Media and the existing teams, who adamantly oppose expanding the grid to twenty cars. However, the teams have no say in the expansion of the grid.
F1 said in a statement, "We note the FIA's conclusions regarding the first and second phases of their process and will now conduct our own evaluation of the remaining application's merits."
The FIA's approval was a crucial first step in Andretti's three-year mission to restore one of auto racing's most storied names to the pinnacle of the sport. His son Michael competed in 13 races during the 1993 season. Mario Andretti earned the F1 championship in 1978.
Father and son are among the most successful open-wheel racers in American history and rank third and fourth on IndyCar's all-time tally of winners. They have been attempting to reintroduce the Andretti name to F1 for years and have cleared an impediment by securing Mohammed Ben Sulayem's support for the effort.

Monday, the FIA announced that American Michael Andretti satisfies all requirements to expand the world's premier motorsports series to 11 teams.
Ben Sulayem stated, "The FIA is obligated to approve applications that meet the Expression of Interests application requirements, and we followed this procedure in deciding that Andretti Formula Racing LLC's application would advance to the next stage of the application process."
"Andretti Formula Racing LLC was the only entity that met the established selection criteria in all material respects. I commend Michael Andretti and his team for their comprehensive submission."
After Andretti petitioned for the grid to be expanded to enable new entrants, Ben Sulayem, who assumed leadership of the FIA in late 2021, oversaw the opening of an "expression of interest" process for potential new teams this year. Andretti's action followed an abortive 2021 attempt to acquire an existing team.
In the initial phase, seven applicants were received by the FIA. Five made it to the second round, which required a $300,000 fee and a thorough investigation by the F1 governing body. Andretti, whose engines would be General Motors-branded under the Cadillac banner, was considered the only worthy applicant out of four who completed the process.
The applicant had to satisfy FIA's sporting, technical and financial requirements to be recommended as a future team. Ben Sulayem stated on Monday that "our goal, after rigorous due diligence during the application phase, was to only approve prospective entries that met the established criteria and demonstrated they would enhance the sport."

Monday, the FIA announced that American Michael Andretti satisfies all requirements to expand the world's premier motorsports series to 11 teams.
Most existing teams have publicly opposed expanding the grid for anyone, including a General Motors-sponsored American. This year, there will be three F1 races in the United States and five in North America. The series has targeted a new sponsorship market by capitalising on the popularity of the European racing series in the United States.
But the existing teams, namely Red Bull and Mercedes, argue that they need to invest more heavily in F1 for anyone to buy their way in. Any new entrant must pay a $200 million anti-dilution fee, but the teams have argued that expansion reduces their financial share.
And if Andretti desires a team so badly, they say, he should buy one.
In 2016, Gene Haas founded the only American-owned team. Andretti has stated that his team will be the true American squad with an American driver, GM's support, and an American sponsor.
Ben Sulayem has backed the Andretti effort and stated that the Andretti name and General Motors contribute too much to the series to be rejected outright for future teams. Furthermore, Andretti does not have a financial stake in F1's profits like Liberty and the existing teams do.
Ben Sulayem said opening the procedure for new teams to join "also attracted further commitment from Audi, Honda and Ford and interest from Porsche and General Motors."
This was the third time the FIA had solicited expressions of interest from prospective teams. The first, in 2009, resulted in four teams joining the series, but they all subsequently declared bankruptcy and left the sport. As a result, the requirements to join F1 and the application procedure have become extremely stringent.
Haas obtained his team in a 2014 expression of interest and continues to compete in Formula One.
SOURCE – (AP)