Taylor Swift While Rehearsing for 'Eras' Tour Praised By SZA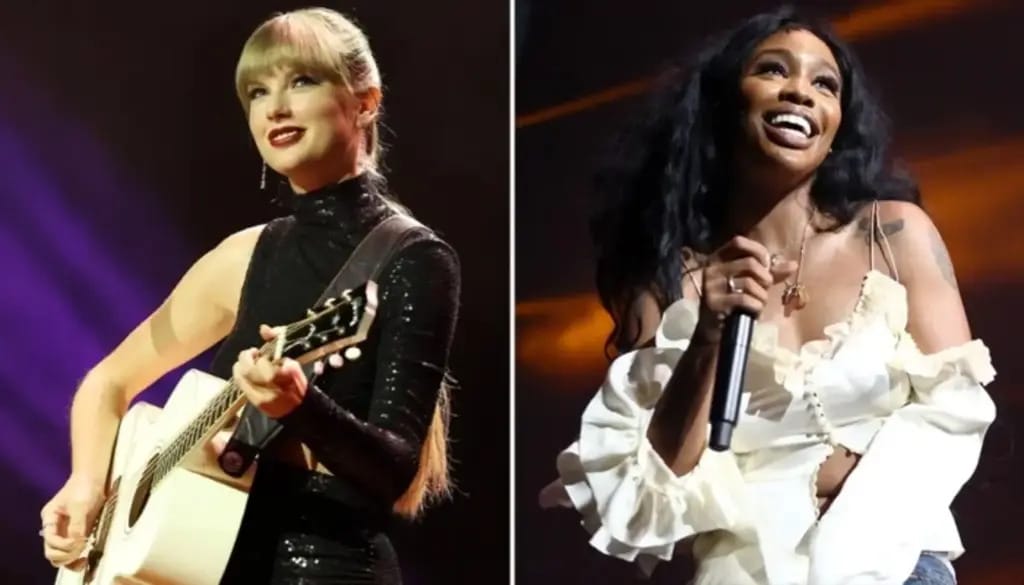 SZA has put an end to rumors of a feud with Taylor Swift by praising the popular singer and her latest album, Midnights. The Kill Bil singer, 33, made it clear on Thursday that she was not feuding with pop superstar, 33, when they both competed for the top spot ahead of Billboard's next week of tracking.
SZA, whose real name is Solána Imani Rowe, tweeted that the two artists had no 'beef' after their fans misinterpreted promotional social media posts as an attempt to 'block' each other from topping the charts again.
"There is one minute left in the tracking period for this week's charts," she wrote.
"Thank you for STREAMING SOS and copping [digital versions]," the 33-year-old singer wrote. "Thank you CAMP for always doing YOUR BIG ONE […] LOVE TO ALL"
Fans were alarmed by the tweet, accusing the singer of outperforming Midnights.
SZA responded to the allegations by tweeting, "Uhh I feel silly even saying this, but I see supporters arguing, and I despise that," the Grammy winner wrote. "I have no beef with ANYONE, especially Taylor lmao."
She went on, "I truly enjoyed her album and writing!
Everyone is simply doing their best, as we all should. EVERYONE IS LOVED. Gn"
Taylor Swift has confirmed that her 'Eras' tour rehearsals have begun.
Swift mentioned it, seemingly in passing, on her Instagram story on Thursday (January 5), according to Billboard. The singer announced a 12-hour flash sale of exclusive digital copies of her latest album 'Midnights,' which included bonus "behind the song" material for four of the album's tracks.
However, it was not the announcement of the flash sale that drew the attention of fans. "I knew Taylor was in tour rehearsals, but her TELLING US makes it feel even more real," one ecstatic Swiftie tweeted.
"With Taylor saying the words tour rehearsal alone, it's all starting to feel real," said another.
i knew Taylor was in tour rehearsals but her TELLING US just makes it feel even more real

— julia ★ (@juliaknowsit) January 6, 2023
Taylor saying the words tour rehearsal alone it's all starting to feel real we literally see taylor in 2 and a half months pic.twitter.com/S1CmGfPLtW

— katie 🎄 (@bigrepupizzas) January 6, 2023
Furthermore, it's possible that Dylan O'Brien, who co-starred with Sadie Sink in the short film for 2021's 'All Too Well (Taylor's Version) (10 Minute Version),' is involved with Swift's backup dancer choreography. The Knicks City Dancers posted a video to TikTok of the actor dancing with the troupe, with the caption, "We'll remember this all too well."
Swift hasn't toured since 2018, when she embarked on a world tour in support of her 2017 album 'Reputation'. In the meantime, she has released four albums: 'Lover' in 2019, 'folklore' and 'evermore' in 2020, and the aforementioned 'Midnights' in October. She also re-recorded "Taylor's Versions" of 'Fearless' from 2008 and 'Red' from 2012.
The 'Eras' tour will begin on March 18 in Glendale, Arizona and conclude on August 9 in Los Angeles, California. Paramore, beabadoobee, Phoebe Bridgers, girl in red, MUNA, Haim, Gayle, Gracie Abrams, and Owenn will provide support on the tour.
Spain Charges Pop Singer Shakira With Tax Evasion For A Second Time And Demands More Than $7 Million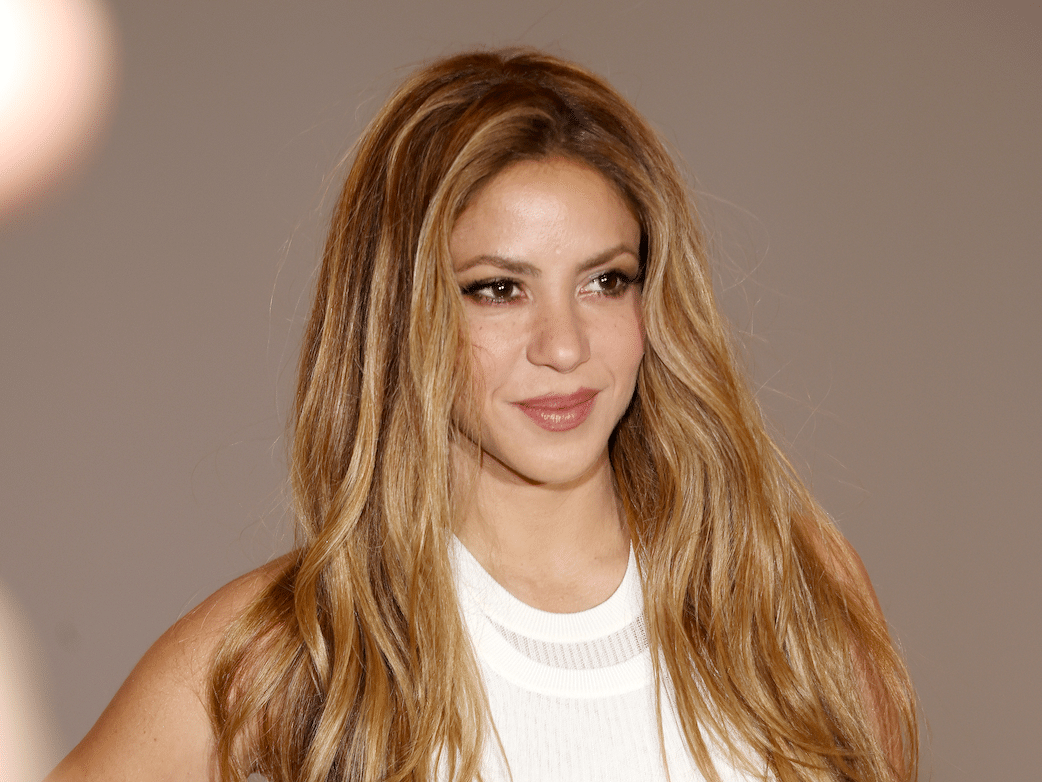 BARCELONA, SPAIN — Spanish prosecutors have charged Colombian pop sensation Shakira with failing to pay 6.7 million euros ($7.1 million) in tax on her 2018 earnings, authorities announced Tuesday. This is Spain's most recent fiscal accusation against the Colombian singer.
Prosecutors in Barcelona alleged in a statement that Shakira used an offshore company based in a tax refuge to avoid paying the tax.
According to the statement, she has been notified of the allegations in Miami, where she resides.
Shakira is already scheduled to be tried in Barcelona on November 20 for a separate case involving her residence between 2012 and 2014. Prosecutors allege she neglected to pay 14.5 million euros in taxes in this instance.
Prosecutors in Barcelona have asserted that the Grammy winner spent more than fifty percent of the 2012-2014 period in Spain and thus should have paid taxes in the country, even though her official residence was in the Bahamas.

Spanish prosecutors have charged Colombian pop sensation Shakira with failing to pay 6.7 million euros ($7.1 million) in tax on her 2018 earnings.
Last July, Spanish tax officials launched a new investigation against Shakira. Prosecutors have decided to file charges after reviewing the evidence compiled over the past two months. No trial date has been set.
Llorente y Cuenca, the public relations firm previously managing Shakira's affairs, had no immediate comment.
Last July, it was stated that the artist had "always complied with the law and followed the advice of her financial advisors."
Since she began dating the now-retired football player Gerard Pique, Shakira, whose full name is Shakira Isabel Mebarak Ripoll, has been linked to Spain. The couple, who have two children, resided in Barcelona until the end of their 11-year relationship last year.
In the past decade, Spain's tax authorities have cracked down on football superstars such as Lionel Messi and Cristiano Ronaldo for not paying their entire tax obligations. These athletes were found guilty of tax evasion but were spared prison time due to a provision that enables judges to forego sentences of less than two years for first-time offenders.
SOURCE – (AP)
Usher To Headline The 2024 Super Bowl Halftime Show In Las Vegas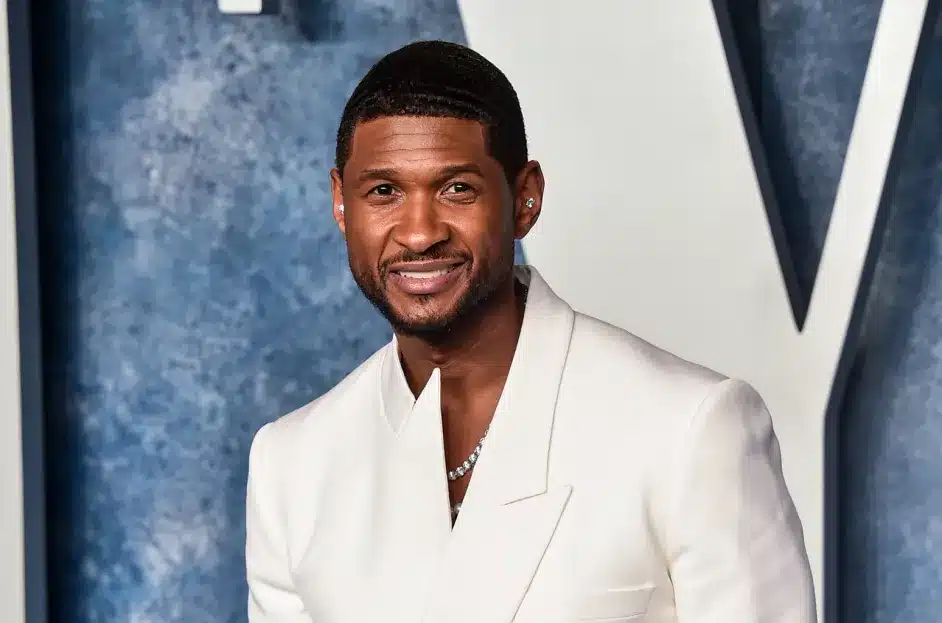 LOS ANGELES — Usher recently revealed that he will anchor the Apple Music Super Bowl Halftime Show in Las Vegas.
On February 11, the NFL, Apple Music, and Roc Nation announced that Usher will headline the halftime festivities at Allegiant Stadium. The music superstar, who has won eight Grammys, expressed his eagerness to perform on the NFL's grandest stage.
"It's an honour of a lifetime to finally check a Super Bowl performance off my bucket list," Usher said in a statement. "I cannot wait to give the world a performance unlike anything they've ever witnessed from me before."
The album "Confessions," which sold over 10 million copies in the United States and garnered him eight nominations and three Grammy Awards in 2005, served as the catalyst for Usher's ascent to superstardom. Ray Charles' final album, "Genius Loves Company," published two months after the legend's death, won Album of the Year.
"Confessions" is one of the best-selling music albums of all time and spawned multiple No. 1 singles, including "Yeah!" with Ludacris and Lil Jon, "Burn," and "Confessions Part II." His special edition album featured a duet with Alicia Keys entitled "My Boo," a smooth success. The epic album will celebrate its 20th anniversary next year.
Usher, 44, is headlining his "Usher: My Way" residency in Las Vegas, earning rave reviews and sold-out performances. Sunday also marks the commencement of an eight-night run of performances in Paris. Usher is anticipated to conclude his Las Vegas residency in early December before performing at the Super Bowl halftime show a few months later.

Usher recently revealed that he will anchor the Apple Music Super Bowl Halftime Show in Las Vegas.
The performer has served as a coach on NBC's "The Voice" and has appeared in several films, such as "Hustlers" and "Light It Up."
Jay-Z, the founder of Roc Nation, described Usher as the consummate "artist and showman."
"Ever since his debut at the age of 15, he's been charting his own unique course," he said of Usher, whose self-titled debut album was released in 1994. He has released eight studio albums, including songs such as "U Got It Bad," "U Remind Me," "You Make Me Wanna," "Nice & Slow," and "Love In This Club" featuring Jeezy.
"Beyond his flawless singing and exceptional choreography, Usher bares his soul," Jay-Z continued. "His extraordinary voyage has propelled him to one of the world's grandest stages. I can't wait to witness the wonder."
The halftime performance will be co-executive produced by Emmy-winning producer Jesse Collins and Roc Nation. Director Hamish Hamilton returns. It's the second time the NFL, Apple Music, and Roc Nation have worked together.

Usher recently revealed that he will anchor the Apple Music Super Bowl Halftime Show in Las Vegas.
Last year, a pregnant Rihanna performed a spectacular halftime display while suspended from a platform above the field – her first solo performance in seven years.
Apple's Vice President of Apple Music, Apple TV+, Sports, and Beats, Oliver Schusser, said, "We are so proud of what we were able to accomplish with the NFL and Roc Nation last year, and with Usher set to take the stage, we're looking forward to another incredible Halftime Show from one of the world's all-time greatest performers."
He will join the likes of Beyoncé, Madonna, Dr. Dre, Snoop Dogg, Coldplay, Kendrick Lamar, Eminem, U2, Lady Gaga, Michael Jackson, and Katy Perry, who have performed at Super Bowl halftime performances.
"Usher is an icon whose music has left an indelible mark on the cultural landscape throughout his career," said NFL Head of Music Seth Dudowsky.
SOURCE – (AP)
BTS Member Suga Begins Alternative 18 Month Military Service In South Korea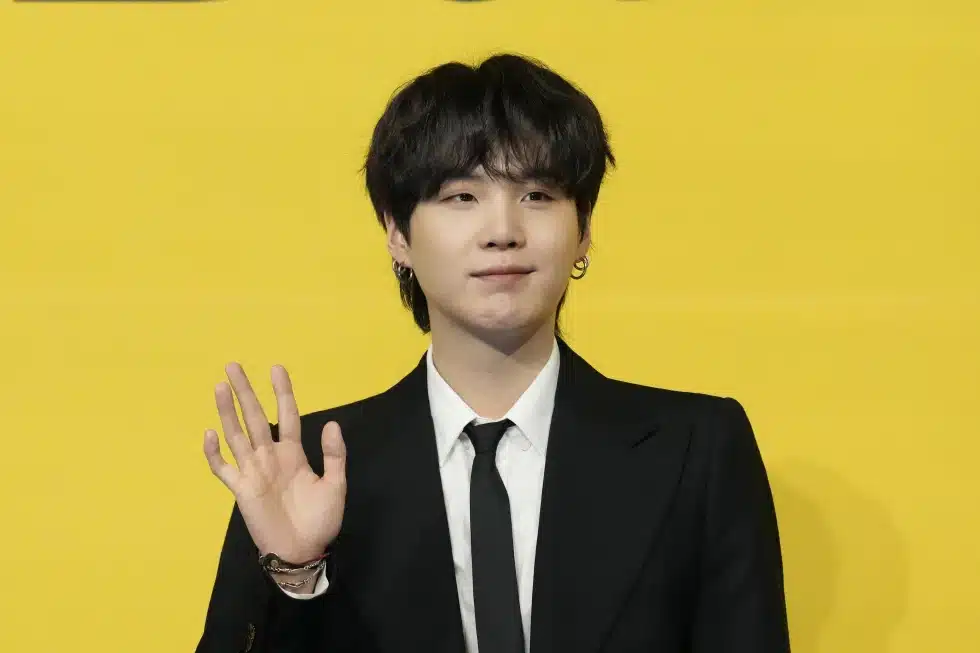 SEOUL, South Korea – Suga, a member of the K-pop supergroup BTS, began his mandatory military service as a social service representative on Friday, an alternative form of military service in South Korea.
Suga, age 30, became the third member of the group to begin performing military duties. The remaining two, Jin and J-Hope, are already serving in active duty at army bases.
"I will faithfully serve and return… Please remain healthy and we'll see you all in 2025!" Suga wrote in a message posted to the Weverse online fan community.
Big Hit Music, the management agency for BTS, reported that Suga began commuting to a workplace designated under the alternative military service system.
Due to threats from North Korea, all able-bodied males in South Korea must serve in the army, navy, or air force for 18 to 21 months under a conscription system. For 21 months, individuals with physical and mental impairments can perform their duties at non-military facilities such as welfare centers, community service organizations, and post offices.
Local media reported that Suga's alternative service in 2020 was presumably related to shoulder surgery.

Suga, a member of the K-pop supergroup BTS, began his mandatory military service as a social service representative on Friday.
Active duty soldiers must complete five weeks of fundamental military training at boot camps before beginning service. According to the Military Manpower Administration, those performing alternative service must complete three weeks of basic military training and have the option to choose when to do so.
Unknown was the facility where Suga began serving. In a statement released earlier this week, BTS's management agency, Bit Hit Music, asked Suga's admirers not to visit him at work during his military service.
Big Hit Music requested that warm regards and encouragement be conveyed only in their souls. "We ask for your continued love and support for (Suga) until he completes his service and returns."
Last year, a heated public debate erupted over whether BTS members should be exempt from their mandatory military obligations. However, the group's administration agency ultimately reported that all seven members would meet their obligations.
South Korean law exempts athletes, classical and traditional musicians, ballet dancers, and other dancers if they have contributed to the nation's prestige. K-pop performers do not qualify for the special exemption.
SOURCE – (AP)