Taylor Swift Fans Want Ticketmaster Cancelled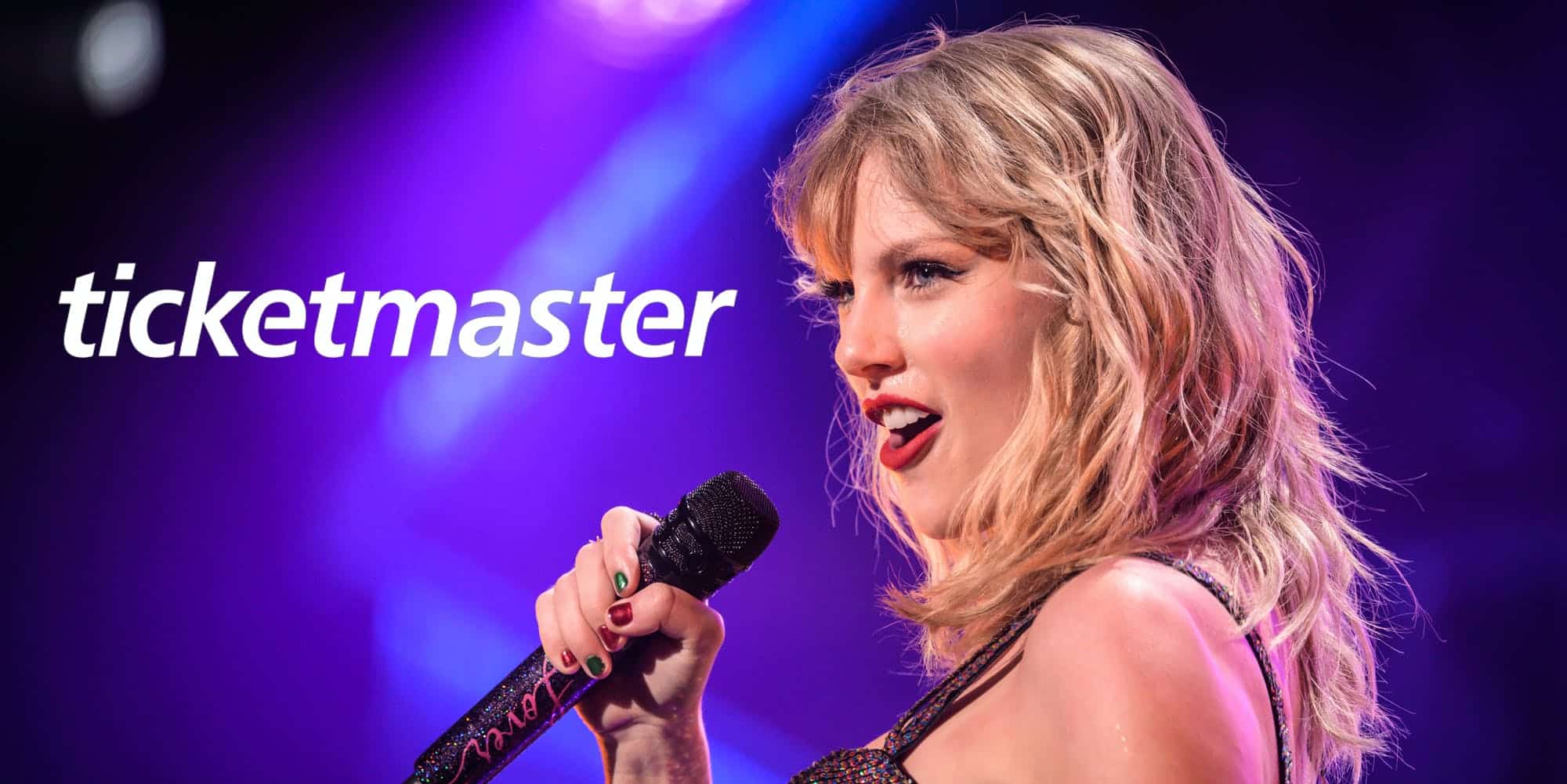 Taylor Swift's next US concert tour tickets have yet to go on sale to the general public, but many fans hoping to see her in concert have already been disappointed by Ticketmaster.
Nancy Abulmagd, a mother of an 11-year-old daughter and friends, spent hours in a virtual line with thousands of other people, hoping to secure seats for her daughter and friends, only to have the website crash repeatedly and eventually turn her away empty-handed.
And Nancy was one of the lucky ones; she had won a lottery that allowed "verified fans" to participate in a four-day pre-sale before the general public.
"I got so close three or four times, and the website broke; it was agony," the 41-year-old New Jersey resident says. "It was a deflating experience that messed with your emotions and sucked up your entire day."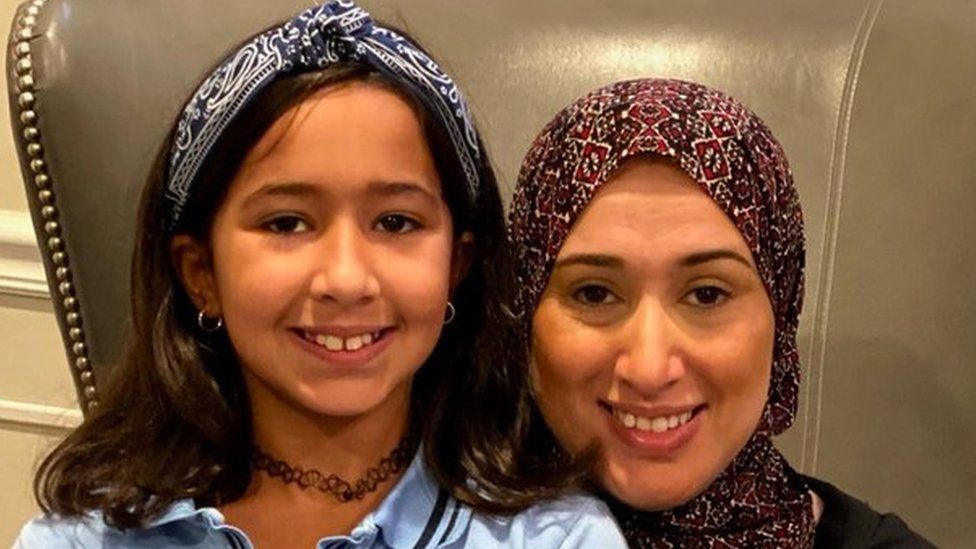 Nancy hoped to obtain Taylor Swift tickets for her 11-year-old daughter and friends.
The company selling the tickets, Ticketmaster, has stated that the issues are due to "historically unprecedented demand" for the singer, who first appeared on the scene in 2006 and has provided a steady stream of hits exploring fame and romantic entanglements.
Midnights, her most recent album, has topped the charts worldwide.
Millions of Swifties, as her fans are known, competed for tickets to her 52-city US tour during the pre-sale, with hundreds of thousands securing seats, according to Ticketmaster.
The company claims that the pre-sale system will help prevent ticket touts – known as scalpers in the United States – and bots from scooping up seats.
However, the process flaws have reignited rage against the company, which has long been accused of abusing its clout in the industry.
In an episode earlier this year, comedian John Oliver called it "one of the most hated companies on the planet," blaming it for the exorbitant prices, fees, and scarcity of tickets for concerts and other events.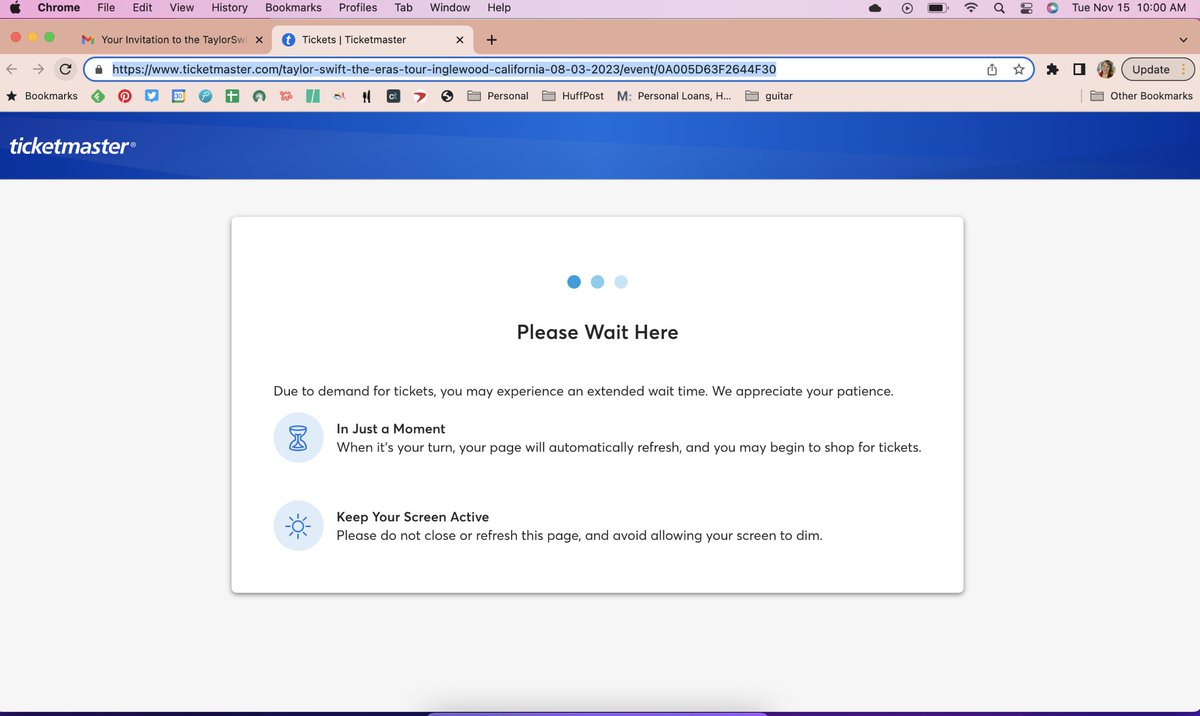 "You're kind of at their mercy," Nancy said, adding that Ticketmaster could have better organized the sales given the anticipated high demand for Taylor Swift tickets.
In the 1990s, Pearl Jam expressed concerns about Ticketmaster's role as the primary ticket seller.
Since then, the company's power has only grown. It purchased Live Nation in 2010, which operates many of the country's event venues and has an artist management division.
Democratic lawmakers in the United States, who have called for the merger to be reversed, chimed in again amid the chaos of Taylor Swift's pre-sale.
"Ticketmaster's excessive wait times and fees are completely unacceptable, as seen with today's @taylorswift13 tickets, and are a symptom of a larger problem," wrote House Competition and Antitrust Committee Chairman David Cicilline. "It's no secret that Live Nation-Ticketmaster is a monopoly unchecked."
"Daily reminder that Ticketmaster is a monopoly, that its merger with LiveNation should never have been approved, and that they need to be reigned in," wrote left-wing congresswoman Alexandria Ocasio-Cortez. "Split them up."
On Wednesday, the Department of Justice did not respond to a request for comment on the Taylor Swift scandal.
Ticketmaster is already subject to government oversight, which was imposed when the LiveNation acquisition was approved.
After regulators discovered that the firm had violated the terms of the agreement, the oversight was extended a few years ago.
Last month, US President Joe Biden, who has expressed concern that monopolies are becoming more common in the economy, stated that his administration would investigate concert ticket fees.
Krista Brown, the senior policy analyst at the American Economic Liberties Project, is part of a coalition of artists and others who called on the government to break up Ticketmaster last month.
She hoped that the outpouring of rage from Taylor Swift's massive fan base would pressure the administration to act.
"If there were healthy competition in this space, [these issues] would simply not exist, and customers or fans would have other services to turn to," she said. "You probably wouldn't have sites crashing… This is what happens when you only have one supplier."
But whether that will be of any comfort to fans hoping to catch a glimpse of Taylor Swift in concert remains to be seen.
Before the general public can try again, the company is restricting purchases to people who have credit cards from Capital One, the company that is sponsoring Taylor Swift's tour.
Ticketmaster did not respond to a BBC inquiry about how many tickets were expected to be available.
Swift has added 25 shows to her tour in response to overwhelming demand and has occasionally picked fights with corporate behemoths, and has remained silent on the matter thus far.
Nancy plans to try again as a member of the general public on Friday. However, she is not optimistic.
Beyoncé's Renaissance World Tour Is Over. But It's Coming To Movie Theaters Soon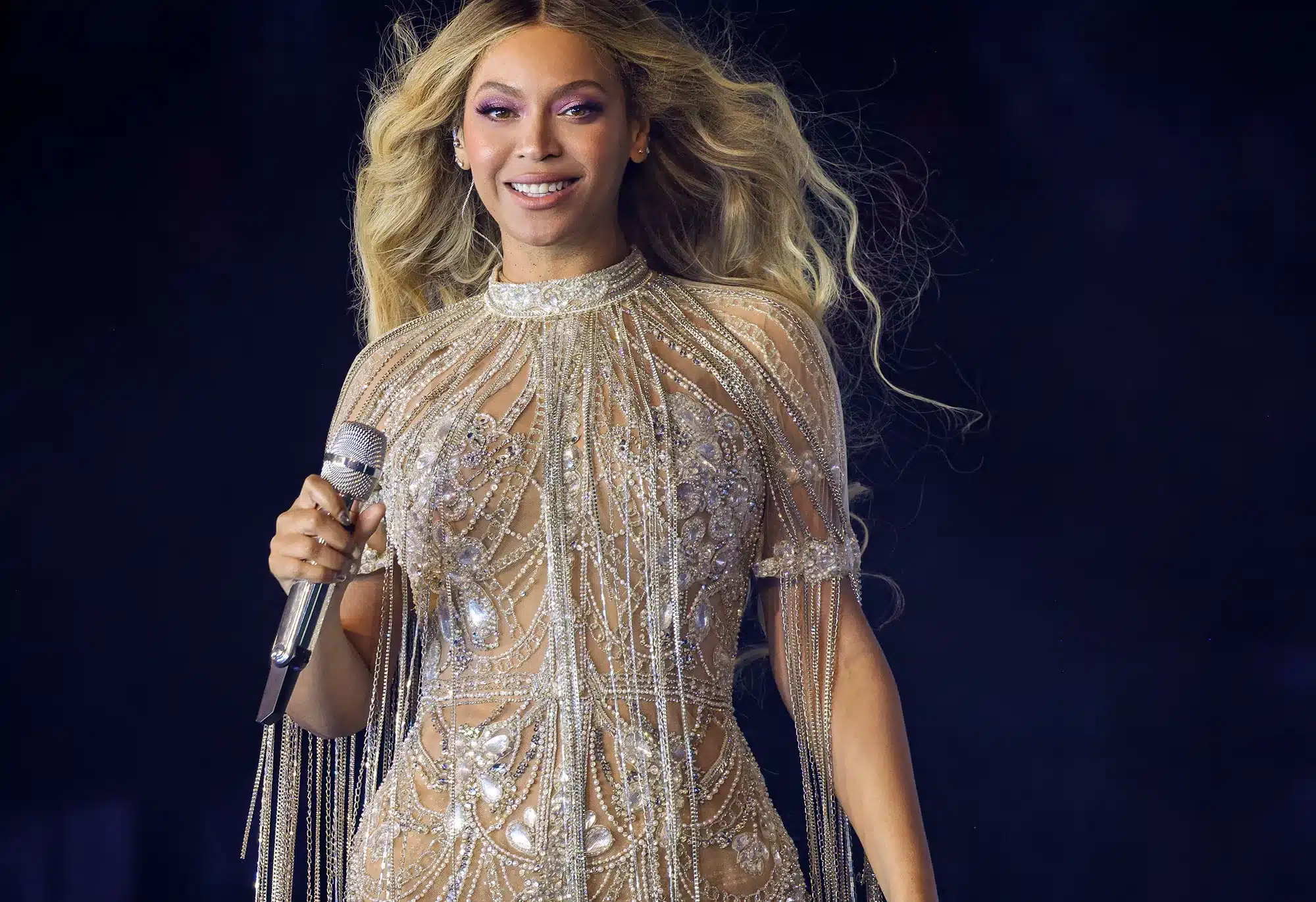 NEW YORK — Monday, AMC Theatres announced that a documentary chronicling Beyoncé's recently concluded 39-city Renaissance World Tour will premiere in North American theatres on December 1.
The film adds a second blockbuster from a music superstar to a fall film lineup that the ongoing screen actors' strike has marginally diminished. As with "Taylor Swift: The Eras Tour," which premieres on October 13, "Renaissance: A Film By Beyoncé" is released directly by AMC, without studio involvement.
Tickets cost a minimum of $22 plus tax. AMC stated that the film will broadcast for a minimum of four weeks.
Beyoncé's previous films include "Homecoming," a 2019 Netflix film that captures her 2018 Coachella performance. Beyoncé and Swift are rumored to receive at least 50 percent of ticket sales in their agreements with AMC.

Beyoncé and Swift are rumored to receive at least 50 percent of ticket sales in their agreements with AMC.
The film chronicles her tour supporting her Grammy-winning album "Renaissance" from 2022. It mixes concert footage and elements of a visual album while trailing the tour from its beginning in Stockholm, Sweden, in May to the finale Sunday night in Kansas City, Missouri.
Approximately 2,7 million concert-goers attended over five months. According to Billboard, the tour has garnered close to 500 million dollars.
The film's description states, "It is about Beyoncé's intention, hard work, involvement in every aspect of the production, her creative mind and purpose to create her legacy and master her craft."
The singer posted a trailer to her Instagram account with the message, "Be careful what you ask for, because I just might give it to you."
SOURCE – (AP)
Taylor Swift Watches Travis Kelce's Chiefs Take On The Jets At MetLife Stadium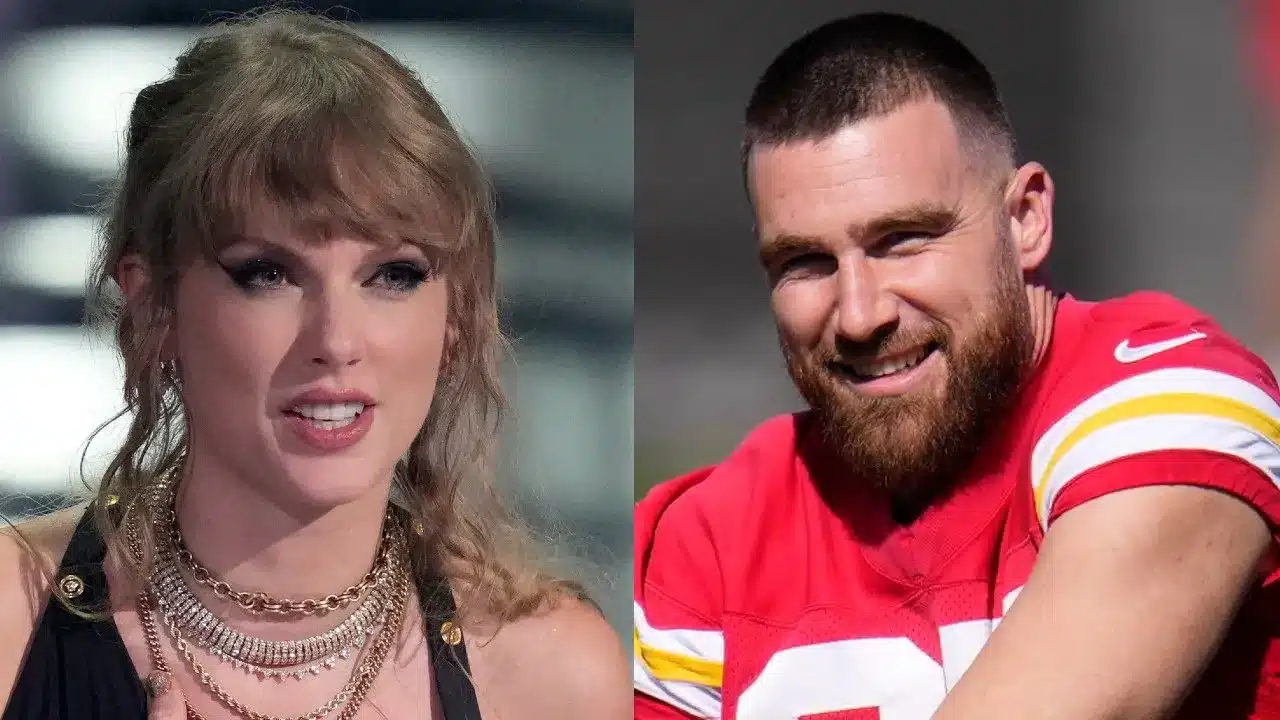 EAST RUTHERFORD, New Jersey — Taylor Swift could not pass up another opportunity to observe Travis Kelce play football.
The 12-time Grammy Award winner arrived at MetLife Stadium approximately forty minutes before Sunday night's kickoff to witness Travis and his Kansas City Chiefs defeat the New York Jets 23-20.
Swift, wearing blue jean shorts, a black long-sleeved top, and a leather jacket, entered the stadium's security area with actors Ryan Reynolds, Blake Lively, and Hugh Jackman, as captured by SNY. NBC's broadcast cut to Swift multiple times during the game, including a shot of the pop star with her arm around Donna Kelce, who was donning her son's No. 87 jersey.
Swift's appearance comes a week after she attended Arrowhead Stadium, dressed in red and white, to witness the Chiefs' 41-10 home victory over the Chicago Bears with Donna Kelce. Swift accepted the All-Pro tight end's invitation to observe the game and had to see more of Travis and the Chiefs in action.
Taylor Swift is on a break from her Eras Tour, which resumes on November 9 in Buenos Aires, Argentina. Travis acknowledges Swift's daring appearance at the Chiefs game but remains tight-lipped about their relationship. Twenty minutes before commencement, NBC aired a tour advertisement.

Taylor Swift could not pass up another opportunity to observe Travis Kelce play football.
Swift is familiar with MetLife Stadium, having performed three sold-out concerts there in May. Two of those performances were attended by Jets quarterback Aaron Rodgers, who returned to the team this past weekend after tearing his left Achilles tendon on the fourth play of his September 11 debut.
Rodgers attended a squad meeting on Saturday evening and was at the stadium to observe player warmups on Sunday evening.
Swift and Kelce have not disclosed details about their relationship. Kelce stated on his podcast "New Heights with Jason and Travis Kelce" earlier this week that Swift "looked amazing" at the contest.
Regarding her time spent in the suite, Kelce stated, "Everyone was speaking positively about her." "Moreover, the day proceeded flawlessly for Chiefs fans. Naturally, we plan everything, ladies and gentlemen."
Kelce invited Swift to that game after failing to present her a friendship bracelet during the Kansas City stop of her Eras Tour.
SOURCE – (AP)
U2 Concert Uses Stunning Visuals To Open Massive Sphere Venue In Las Vegas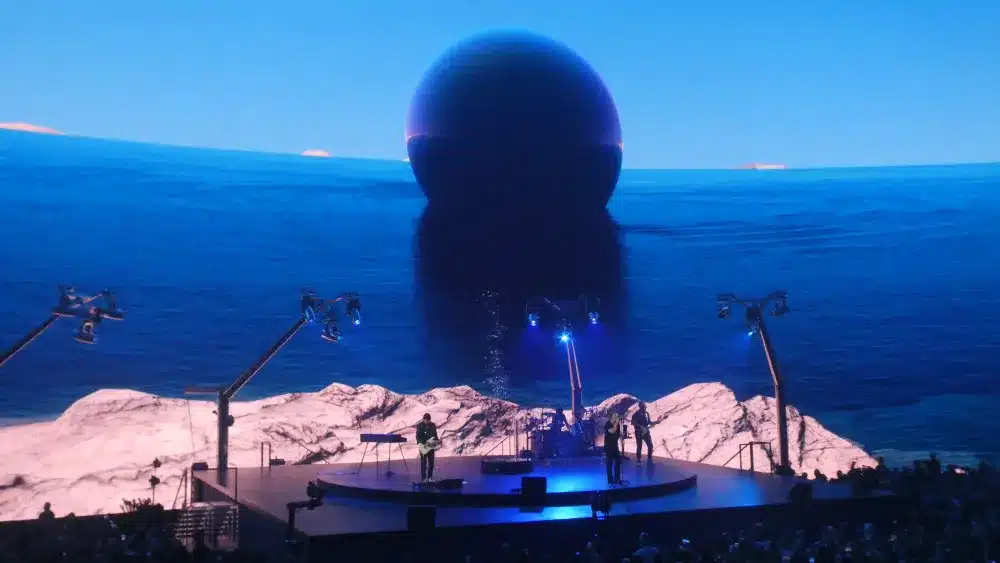 LAS VEGAS – It appeared to be a typical U2 outdoor concert: two helicopters flew through a starry sky before producing spotlights over the Las Vegas desert and Bono, who kneeled on the ground while singing the band's 2004 hit "Vertigo."
This scene may appear normal, but the visuals were created using floor-to-ceiling graphics within the immersive Sphere. It was one of several impressive instances during U2's "UV Achtung Baby" residency launch show at the globe-shaped, high-tech venue, which debuted Friday night.

It appeared to be a typical U2 outdoor concert: two helicopters flew through a starry sky before producing spotlights over the Las Vegas desert
The legendary rock band, which has won 22 Grammys, performed for two hours inside the enormous, state-of-the-art, spherical venue with crystal-clear audio. Throughout the evening, various captivating visuals, including kaleidoscopic images, a burning flag, and the Las Vegas skyline, transported more than 18,000 concertgoers on U2's epic musical voyage.
Bono, joined onstage by guitarists The Edge and Adam Clayton and percussionist Bram van den Berg, exclaimed, "What a swanky flat!" Then, he gazed at the high-resolution LED display that projected a larger image of himself, along with a few praying hands and bells.
SOURCE – ap