'The Super Mario Bros. Movie' Is A Box Office Smash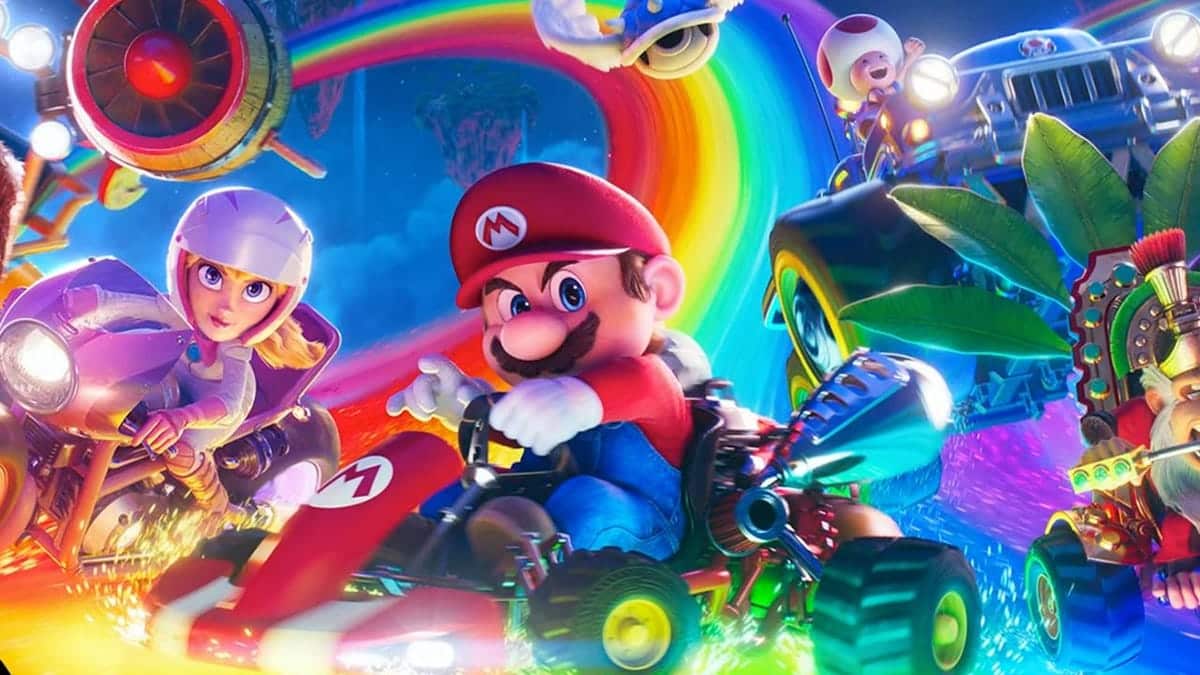 The audience said let's go to the movie theater for "The Super Mario Bros. Movie" this weekend. The animated offering from Universal and Illumination powered up with $204.6 million in its first five days in 4,343 North American theaters, including $146.4 million over the weekend, according to studio estimates on Sunday.
With an estimated $173 million in international earnings and a global total of $377 million, "Mario" broke records for video game adaptations (passing "Warcraft's" $210 million) and animated films ("Frozen 2's" $358 million).
Its global total makes it the biggest opening of 2023 and the second biggest three-day domestic animated opening (behind "Finding Dory"). It's also a record for Illumination, the animation shop behind successful franchises like "Minions," which has made over $5 billion from its 13 films.
Anya Taylor-Joy "honored" to play Princess Peach.
"This partnership between Nintendo and Illumination is just incredible and led to this extraordinary performance," said Jim Orr, Universal's president of domestic distribution.

The PG-rated "Mario" is the origin story of Brooklyn plumbers Mario.
The PG-rated "Mario" is an origin story of Brooklyn plumbers Mario, voiced by Chris Pratt, and Luigi (Charlie Day), who fall into a pipe and come out in another world full of Nintendo's most famous characters, from Bowser (Jack Black) to Princess Peach (Anya Taylor-Joy). Critics were largely mixed. "Mario" currently has a 56% on Rotten Tomatoes. But audiences were more favorable, giving it an A CinemaScore.
Orr said that theater owners were surprised by how broad the audiences were and reported seeing some ticket buyers decked out in character costumes for the movie. According to exit polls, 59% of the audience was male, and 45% were between 18 and 34.
"$377 million worldwide is just astounding and a testament to how important outside-of-the-home activities are for families," said Paul Dergarabedian, the senior media analyst for Comscore. "Kids and their parents collectively were able to go out, have an outside the home event for the whole family at a relative bargain price compared to a trip or a sporting event."

Also, Dergarabedian noted there is a long runway before "Guardians of the Galaxy Vol. 3" opens on May 5.
"This was a perfect release date," Dergarabedian said.
"Mario" wasn't the only movie based on a brand that opened in theaters this week. Ben Affleck's "Air," about the origins of Nike's Air Jordan and how the corporation signed Michael Jordan, also debuted in 3,507 theaters Wednesday. The film, which marks Amazon Studios' first global theatrical release, has grossed an estimated $20.2 million since opening Wednesday in North America, with $14.5 million coming from the weekend to give it a fourth-place start.
With an R-rating, "Air," starring Matt Damon, Viola Davis and Affleck, was a bit of adult-targeted counter-programming to the "Mario" juggernaut. Reviews were glowing (95% on Rotten Tomatoes) for the film, which debuted as a surprise screening at the South by Southwest Film Festival last month, helping to bolster buzz. Audiences were 55% male and 39% over the age of 45.
"' Air' found its audience. It's a solid gross," Dergarabedian said. "This one is in it for the long haul."
"Air" is the first film from Affleck and Damon's new company, Artists Equity which was formed last year in partnership with RedBird Capital.
Second place went to "John Wick Chapter 4," which made $14.6 million in its third weekend, bringing its total gross to $147.1 million. Close behind was "Dungeons & Dragons: Honor Among Thieves," which placed third with $14.5 million in its second weekend, while "Scream VI" rounded out the top 5 with $3.3 million.
In limited release, Kelly Reichardt's art-centric "Showing Up," with Michelle Williams and Hong Chau, also opened on four screens, grossing $66,932.
"This is such an important weekend for theaters, a home stretch heading into the summer movie season, and this is a perfect scenario," Dergarabedian said. "It's game on for movie theaters when many people thought it was game over."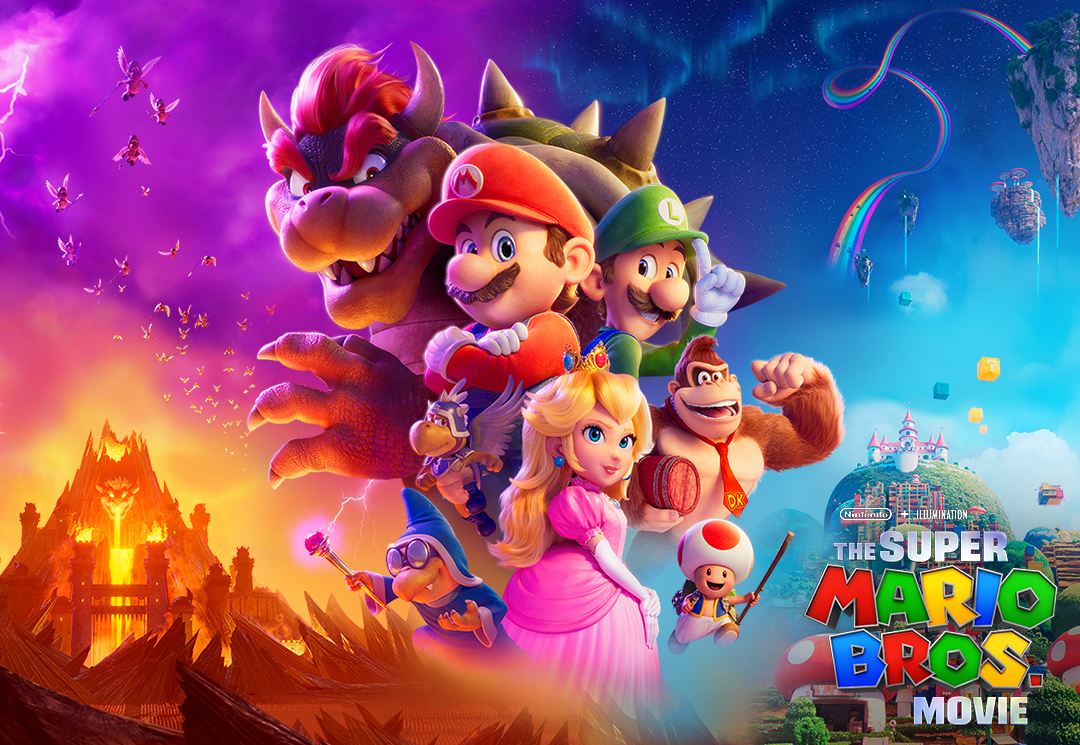 SOURCE – (AP)
Taylor Swift Watches Travis Kelce's Chiefs Take On The Jets At MetLife Stadium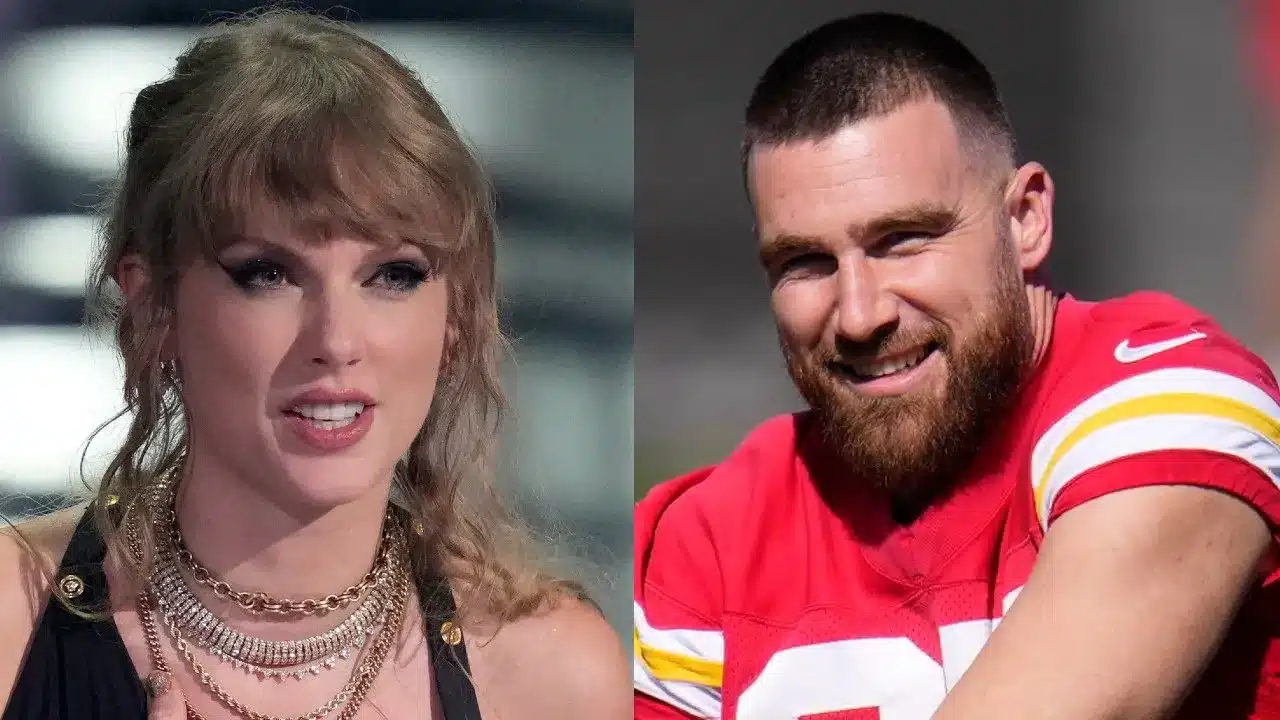 EAST RUTHERFORD, New Jersey — Taylor Swift could not pass up another opportunity to observe Travis Kelce play football.
The 12-time Grammy Award winner arrived at MetLife Stadium approximately forty minutes before Sunday night's kickoff to witness Travis and his Kansas City Chiefs defeat the New York Jets 23-20.
Swift, wearing blue jean shorts, a black long-sleeved top, and a leather jacket, entered the stadium's security area with actors Ryan Reynolds, Blake Lively, and Hugh Jackman, as captured by SNY. NBC's broadcast cut to Swift multiple times during the game, including a shot of the pop star with her arm around Donna Kelce, who was donning her son's No. 87 jersey.
Swift's appearance comes a week after she attended Arrowhead Stadium, dressed in red and white, to witness the Chiefs' 41-10 home victory over the Chicago Bears with Donna Kelce. Swift accepted the All-Pro tight end's invitation to observe the game and had to see more of Travis and the Chiefs in action.
Taylor Swift is on a break from her Eras Tour, which resumes on November 9 in Buenos Aires, Argentina. Travis acknowledges Swift's daring appearance at the Chiefs game but remains tight-lipped about their relationship. Twenty minutes before commencement, NBC aired a tour advertisement.

Taylor Swift could not pass up another opportunity to observe Travis Kelce play football.
Swift is familiar with MetLife Stadium, having performed three sold-out concerts there in May. Two of those performances were attended by Jets quarterback Aaron Rodgers, who returned to the team this past weekend after tearing his left Achilles tendon on the fourth play of his September 11 debut.
Rodgers attended a squad meeting on Saturday evening and was at the stadium to observe player warmups on Sunday evening.
Swift and Kelce have not disclosed details about their relationship. Kelce stated on his podcast "New Heights with Jason and Travis Kelce" earlier this week that Swift "looked amazing" at the contest.
Regarding her time spent in the suite, Kelce stated, "Everyone was speaking positively about her." "Moreover, the day proceeded flawlessly for Chiefs fans. Naturally, we plan everything, ladies and gentlemen."
Kelce invited Swift to that game after failing to present her a friendship bracelet during the Kansas City stop of her Eras Tour.
SOURCE – (AP)
2023: A Second UK Police Force Is Looking Into Allegations Of Sexual Offenses Committed By Russell Brand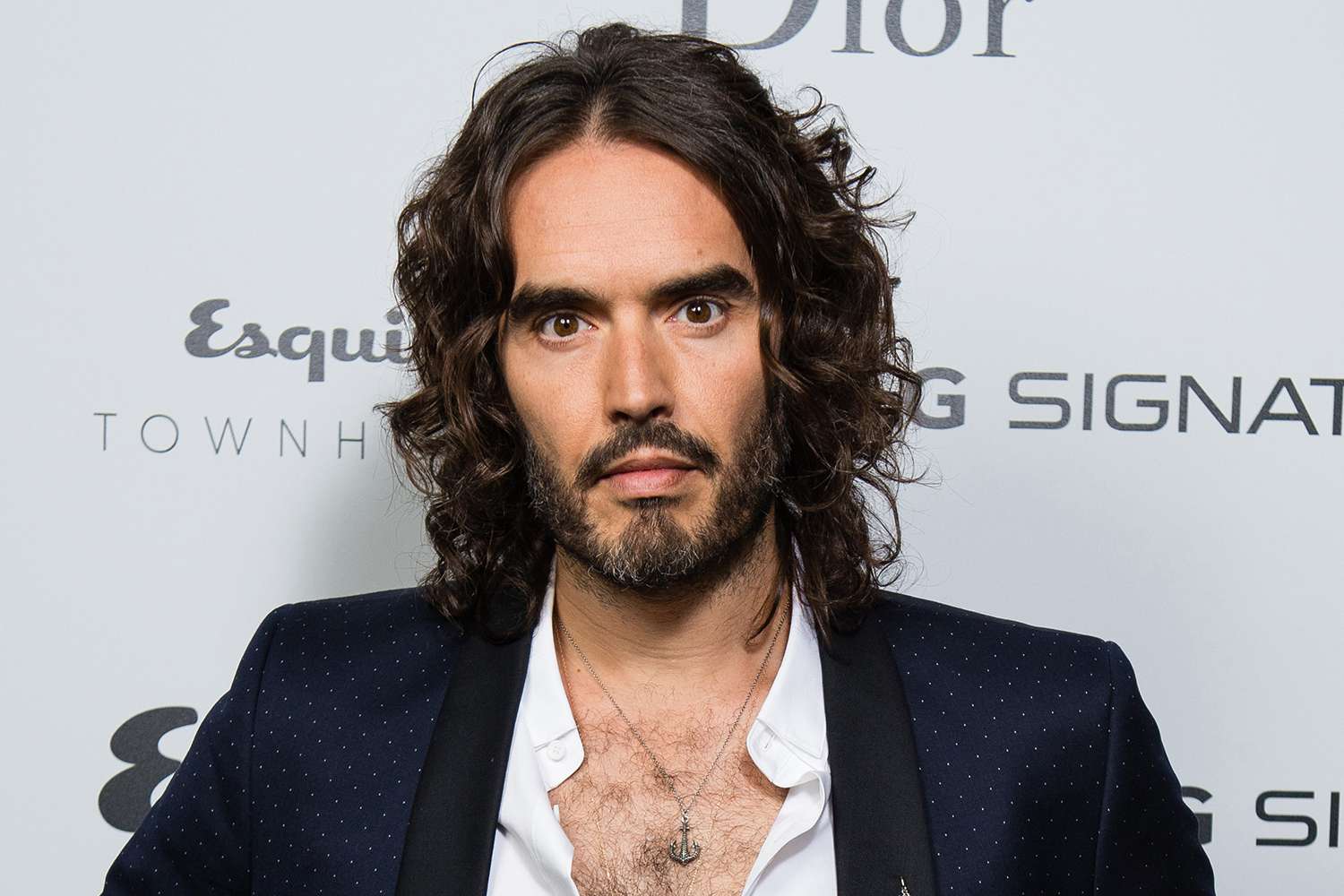 LONDON brand,  British media reported on Monday that a second British police force is investigating sexual offenses purportedly committed by the actor and comedian Russell Brand.
According to the BBC and PA news agency, Thames Valley Police is reexamining harassment and surveillance allegations made by a woman against Russell between 2018 and 2022.
As is customary in the United Kingdom for individuals who have not been charged, the police refused to identify Russell but stated in response to news reports.
"In the past two weeks, Thames Valley Police have received new information regarding harassment and stalking allegations dating back to 2018," it stated. As such, it would be inappropriate to comment on an ongoing investigation involving this information.
As a result of a television documentary and newspaper investigations, London's Metropolitan Police stated last week that it was investigating "a number of allegations of sexual offences" involving Russell.

A Second UK Police Force Is Looking Into Allegations Of Sexual Offenses Committed By Russell Brand
Russell, 48, denies sexual assault allegations brought by four women in a Channel 4 documentary and The Times and Sunday Times newspapers. One of the unnamed accusers claims she was sexually assaulted during a 16-year-old relationship with the defendant. In 2012, a second victim claimed Brand raped her in Los Angeles.
The brand was a prominent U.K. celebrity in the early 2000s, hosting radio and television programs and starring in several Hollywood films. Between 2010 and 2012, he briefly married the pop singer Brandy Perry.
They have largely vanished from mainstream media but has amassed a substantial online following through videos that combine wellness and conspiracy theories. YouTube has stated that due to the "serious allegations" against Brand, he will no longer be able to monetize his 6,6 million subscribers on the video streaming platform.
Source – Ap
U2 Concert Uses Stunning Visuals To Open Massive Sphere Venue In Las Vegas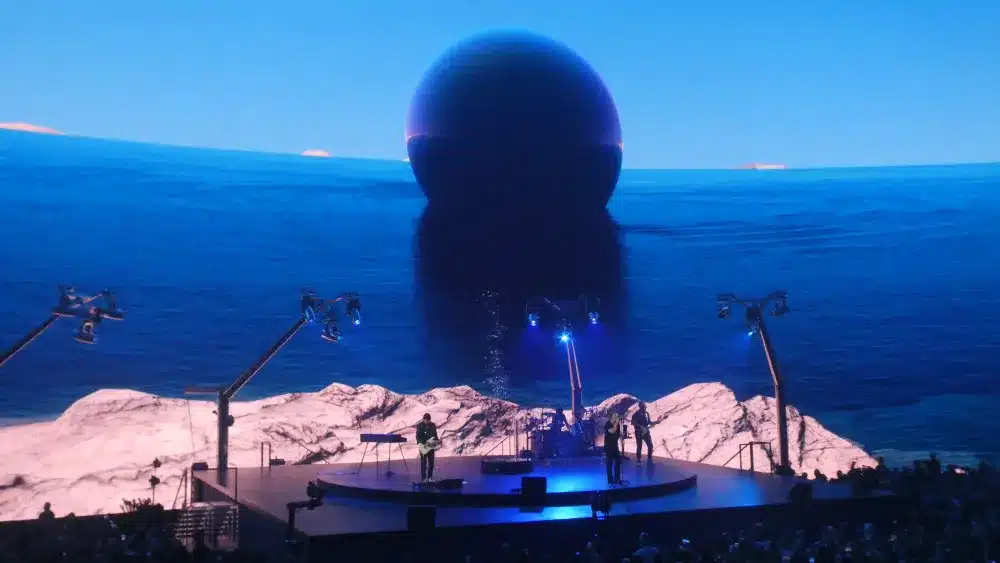 LAS VEGAS – It appeared to be a typical U2 outdoor concert: two helicopters flew through a starry sky before producing spotlights over the Las Vegas desert and Bono, who kneeled on the ground while singing the band's 2004 hit "Vertigo."
This scene may appear normal, but the visuals were created using floor-to-ceiling graphics within the immersive Sphere. It was one of several impressive instances during U2's "UV Achtung Baby" residency launch show at the globe-shaped, high-tech venue, which debuted Friday night.

It appeared to be a typical U2 outdoor concert: two helicopters flew through a starry sky before producing spotlights over the Las Vegas desert
The legendary rock band, which has won 22 Grammys, performed for two hours inside the enormous, state-of-the-art, spherical venue with crystal-clear audio. Throughout the evening, various captivating visuals, including kaleidoscopic images, a burning flag, and the Las Vegas skyline, transported more than 18,000 concertgoers on U2's epic musical voyage.
Bono, joined onstage by guitarists The Edge and Adam Clayton and percussionist Bram van den Berg, exclaimed, "What a swanky flat!" Then, he gazed at the high-resolution LED display that projected a larger image of himself, along with a few praying hands and bells.
SOURCE – ap