Elon Musk Testifies In 2nd Day Of Tesla Tweet Trial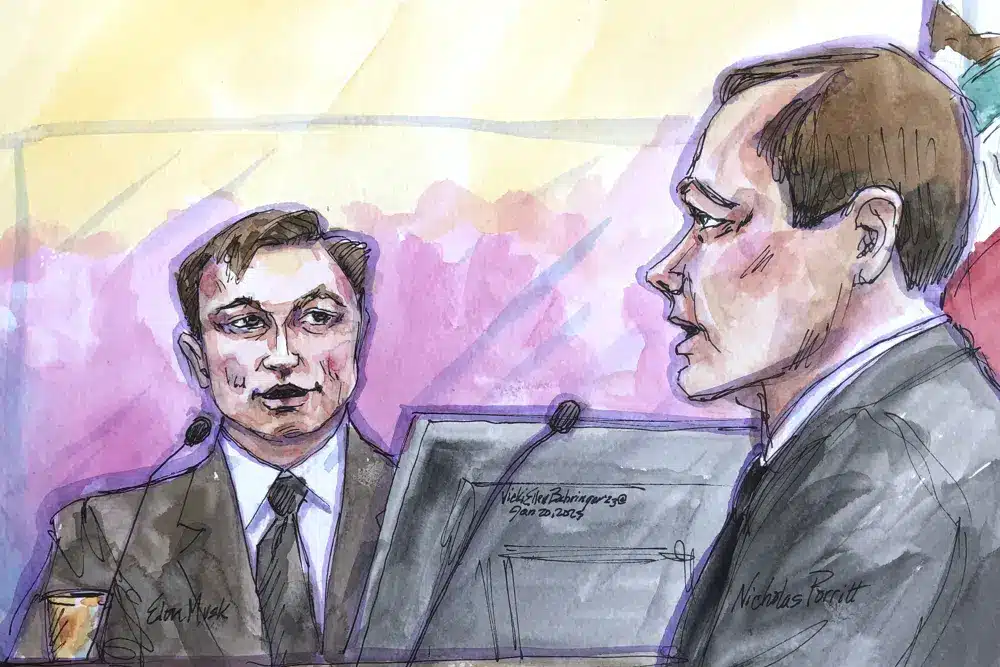 SAN FRANCISCO – Elon Musk returned to federal court in San Francisco on Monday, testifying that during 2018 meetings with representatives from Saudi Arabia's Public Investment Fund, he believed he had secured financial backing to take Tesla private — though no specific funding amount or price was discussed.
Tesla CEO Elon Musk is facing a class action lawsuit filed by Tesla investors who claim he misled them with a tweet claiming funding was secured to take his electric car company private — for $420 per share.
The tweet resulted in a $40 million settlement with securities regulators after the deal fell through.
The trial hinges on whether Musk's Aug. 7, 2018, tweets harmed Tesla shareholders during the 10 days preceding Musk's admission that the buyout he had envisioned would not take place.
Musk Not At His Peak For Trial
In a soft, halting tone, Musk said Monday that he "had trouble sleeping last night, and unfortunately, I am not at my best." He said jurors should know that he "felt that funding was secured" because of his ownership of "SpaceX stock alone."
"I didn't want to sell Tesla stock to buy Twitter, but I did sell Tesla stock," he said of the stock sale to compensate for the lack of funding from other sources for his $44 billion deal to take Twitter private. Musk sold nearly $23 billion in shares of his car company between April when he began building a position on Twitter and December.
"My SpaceX shares alone would have ensured funding," Musk said of the 2018 tweets.
Even before Musk took the stand on Friday, U.S. District Judge declared that jurors could consider those two tweets false, leaving them to decide whether Musk purposefully misled investors and whether his statements caused them to lose money.
Musk previously claimed that he entered into the SEC settlement under duress and thought he had secured financial backing for a Tesla buyout during meetings with representatives from Saudi Arabia's Public Investment Fund.

Musk Stepped Down As Tesla's Chairman
Musk stated in the first of the 2018 tweets that "funding secured" for a $72 billion — or $420 per share — buyout of Tesla was still dealing with production issues and was worth far less than it is now. Musk responded a few hours later with another tweet implying that a deal was imminent.
A lawyer for Tesla shareholders, Nicholas Porritt, asked Musk if he "went with 420 because it was a joke your girlfriend enjoys." Musk responded that he believes there is "some karma" surrounding the number 420, a slang reference to marijuana, but he doesn't know "whether it's good karma or bad karma at this point."
He later stated that the figure was a "coincidence" and represented a 20% premium over Tesla's share price at the time.
As part of the Securities and Exchange Commission settlement, Musk stepped down as Tesla's chairman while remaining CEO after it became clear that the funds to take Tesla private were unavailable.
SOURCE – (AP)
Thousands Of People Are Waiting To Watch The GTA 6 Trailer 24 Hours Before Launch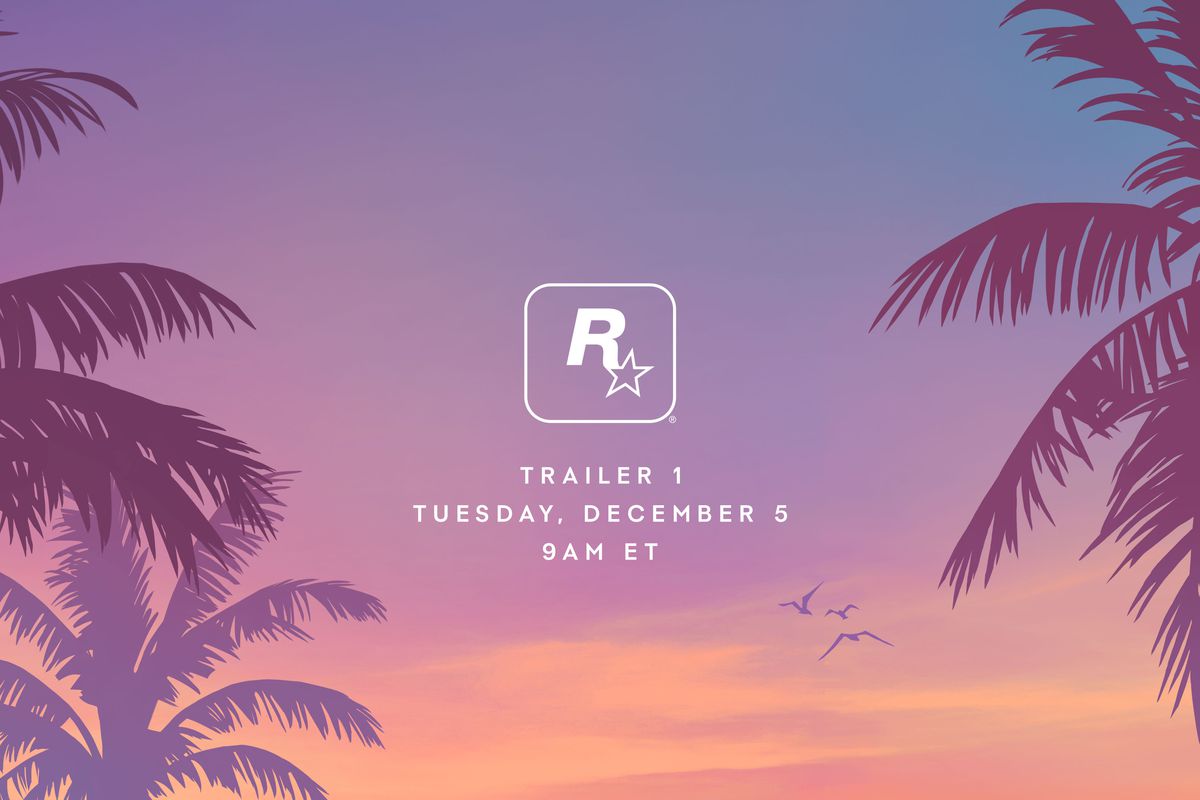 GTA 6 ANNOUNCEMENT: Will the Grand Theft Auto 6 trailer smash viewing records? Given the huge interest even now, 24 hours before it's scheduled to go live, it appears feasible.
Rockstar Games has released a video premiere for "Trailer 1" on YouTube, which includes a countdown to the game's release on December 5 at 6 a.m. Pacific / 9 a.m. Eastern / 2 p.m. UK.
However, astute watchers observed the GTA 6 Trailer 1 length was released to expose a YouTube flaw. View the mobile video preview while unsubscribing from the Rockstar Games channel using the YouTube app's search. Notice the "upcoming" tag on the bottom right; the runtime should appear over it.
There might be some spoilers ahead!

Tens Of Thousands Of People Are Already Waiting To Watch The GTA 6 Trailer
The GTA 6 Trailer 1 lasts one minute and 31 seconds. That should give you plenty of time to look at the game. We'll even get a release date and platform information.
Surprisingly, tens of thousands have already lined up to watch Trailer 1. At the time of writing, about 24 hours before launch, 43,172 individuals were waiting to witness what could be the largest video game trailer of all time.
If you want to join in on the fun, roughly 2,000 people are watching IGN's own GTA 6 trailer countdown and actively chatting right now.
When Rockstar announced a December release date for the GTA 6 trailer in November, it added, "We are very excited to let you know that in early December, we will release the first trailer for the next Grand Theft Auto." We look forward to sharing these experiences with you all for many years.
"We have had the opportunity to create games we are truly passionate about thanks to the incredible support of our players worldwide — none of this would be possible without you, and we are so grateful to all of you for sharing this journey with us."

Tens Of Thousands Of People Are Already Waiting To Watch The GTA 6 Trailer
"In 1998, Rockstar Games was founded on the idea that video games could come to be as essential to culture as any other form of entertainment, and we hope that we have created games you love in our efforts to be part of that evolution."With anticipation at an all-time high, IGN reports that Rockstar appears to have revealed the GTA 6 Trailer 1 release date on a GTA Online T-shirt sold nearly a year ago.
GTA 6 has been rumored since the release of Grand Theft Auto 5 a little more than a decade ago. It was mentioned in passing in a 2020 Kotaku article on Rockstar's efforts to combat crunch culture at the company, and it was confirmed in a press release in 2022, with the studio stating that development was "well underway." Later that year, in-development footage from the game was leaked in a large breach, leading to the arrest of a British teenage hacker in connection with the crime.
Since early in 2023, when publisher Take-Two Interactive expected large financial gains in that fiscal year that would be difficult to achieve without the boost from the enormously profitable series, a release window between April 2024 and March 2025 has been speculated.

Tens Of Thousands Of People Are Already Waiting To Watch The GTA 6 Trailer
"GTA 6" is the next installment in the Grand Theft Auto series. Rockstar Games are developing it, and it is highly anticipated by gamers all around the world. The game is expected to have a large open environment, intense gameplay, and cutting-edge graphics.
While there are few specifics about the game, rumors say it will be set in a fictionalized depiction of a modern-day metropolis. "GTA 6" has garnered great enthusiasm and intrigue among fans and the gaming world as one of the most anticipated releases in the gaming industry.
SOURCE (IGN)
BMW Recalls 2014 Model SUVs After Takata Air Bag Inflator Blows Apart, Hurling Shrapnel And Injuring Driver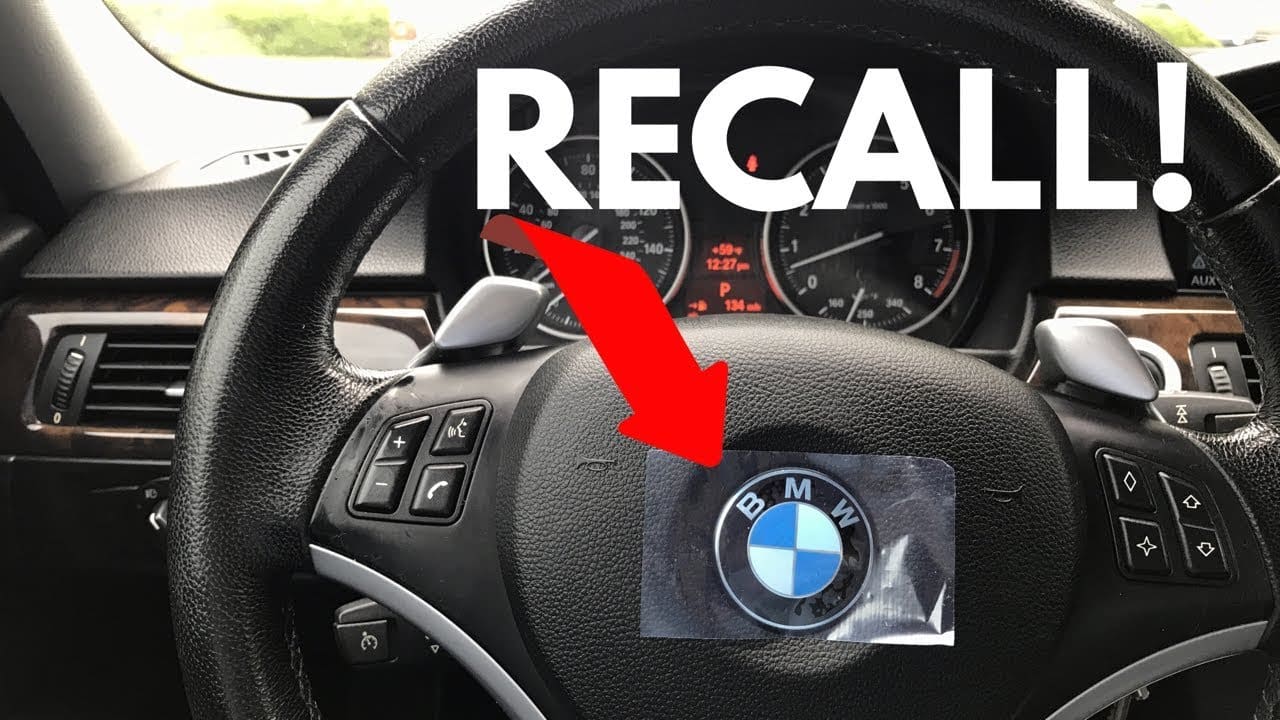 DETROIT, MI — BMW is recalling a small number of SUVs in the United States because the driver's air bag inflators can rupture in a crash, throwing metal shards and potentially harming or killing passengers.
According to documents issued Saturday by US auto safety regulators, the recall involves 486 X3, X4, and X5 SUVs from the 2014 model year that are fitted with Takata Corp. of Japan airbags.
The recall calls into doubt the safety of around 30 million Takata inflators, which the National Highway Traffic Safety Administration is investigating. The vast majority have yet to be recalled.
Takata created a minor explosion using explosive ammonium nitrate to inflate airbags in a crash. However, the chemical might deteriorate over time when exposed to high temperatures and humidity. It can potentially detonate violently, destroying a metal canister and spilling shrapnel.
Takata inflators have killed at least 26 individuals in the United States since May 2009, and at least 30 people have perished globally, including those in Malaysia and Australia. A further 400 persons have been injured.
The risk of a dangerous malfunction prompted the greatest auto recalls in US history, involving at least 67 million Takata inflators. According to the US government, many still need to be restored. Globally, over 100 million inflators have been recalled. Takata declared bankruptcy as a result of the bursting airbags.

BMW Recalls SUVs After Takata Air Bag Inflator Blows Apart, Hurling Shrapnel And Injuring Driver
According to documents, the inflators in the BMWs contain a moisture-absorbing substance known as a desiccant that was not included in earlier recalls.
According to papers, BMW was informed in November of an NHTSA complaint that the driver's airbag in a 2014 X3 had ruptured. The automaker launched an investigation, but no specific cause has been identified. However, according to the records, preliminary information indicates a production fault from February 22, 2014, to March 7, 2014.
According to records, the German automaker is still investigating but has not yet been able to inspect the X3 with the malfunctioning airbag.
According to NHTSA data, on October 23, the inflator on a 2014 X3 exploded in Chicago, blasting a big piece of metal into the driver's lung.

BMW Recalls SUVs After Takata Air Bag Inflator Blows Apart, Hurling Shrapnel And Injuring Driver
According to the complaint, the driver also suffered chest and shoulder injuries that seemed to be caused by shrapnel. According to the lawsuit, which did not identify the driver, a surgeon extracted a gold-colored disc from the driver's lung.
According to the NHTSA, Takata airbags with desiccant are being investigated because they have the potential to detonate and release shrapnel. The investigation, which began in 2021, involves more than 30 million inflators from 20 car and truck manufacturers, including Honda, Stellantis, General Motors, Ford, Nissan, Tesla, BMW, Toyota, Jaguar Land Rover, Daimler Vans, Mitsubishi, Subaru, Mercedes-Benz, Ferrari, McLaren, Porsche, Mazda, Karma, Fisker, and Spartan Fire vehicles.
In May 2020, the agency decided not to recall the desiccant-containing inflators but to monitor them.

BMW Recalls SUVs After Takata Air Bag Inflator Blows Apart, Hurling Shrapnel And Injuring Driver
"While no current safety risk has been identified, additional work is required to evaluate the future risk of non-recalled dessicated inflators," the government stated in a paper that launched the investigation.
A NHTSA representative stated Saturday that she would look into the status of the inquiry. BMW was contacted and asked for comment.
Dealers will replace the airbags at no cost to owners, who will be notified via letter beginning January 16.
The BMW recall comes after General Motors recalled approximately 900 vehicles in July due to desiccant-containing Takata inflators. GM also blamed the incident on a Takata manufacturing flaw.
In a statement about the GM recall last summer, the NHTSA stated that it had no data indicating that other desiccated Takata inflators would burst.
source – AP
Tesla's Cybertruck Hits The Market With A Higher Price Tag And Plenty Of Challenges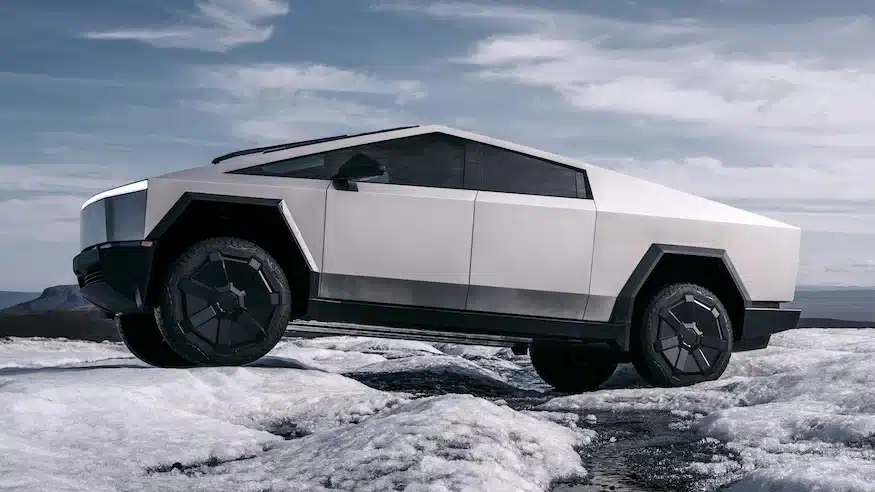 Tesla CEO Elon Musk presided over the company's long-awaited Cybertruck delivery, which was first shown four years ago. While there was little new information since the original presentation, Tesla's website was updated with a new price.
The event had the typical Musk flash, with lofty predictions about "the future" and visuals of Cybertrucks traveling across the ice, but it offered very little new information. Even the price on Tesla's website, which required a $250 deposit to place an order, did not contain standard car-buying experiences, such as selecting options. There was no mention of practicalities like front trunk capacity or anything beyond the company's current estimate of a 250-mile range.
However, the website did mention that the top-of-the-line model would be known as the "Cyberbeast."
The Tesla Cybertruck starts at $60,990 before federal tax credits, over $20,000 more than the base model initially proposed at the vehicle's introduction in 2019. The business originally stated that the Cybertruck would cost less than $40,000, but a pandemic and subsequent severe inflation prompted the corporation to change its mind.
Even then, it would only be "available in 2025," according to the Tesla website.
If you want one in 2024, expect to pay about $80,000.
By itself, the Cybertruck enters an electric vehicle market packed with vehicles in the same price range. It's not only pickups but also SUVs. It's an issue that's already dampening sales of some electric vehicles, particularly in the luxury market, as automakers struggle to establish their electric production processes.
He also bragged about the Cybertruck's "sports-car-like" capability, showing a video of it hauling a Porsche 911 on a trailer while racing a Porsche 911 down a drag strip. Honestly, Porsche 911 sports cars aren't sold on raw acceleration. Of course, neither is a pickup truck, so it's unclear how big of a selling point that will be.

Tesla's Cybertruck Hits The Market With A Higher Price Tag And Plenty Of Challenges
However, Tesla's website only shows that acceleration figure for the Cyberbeast version of the truck, which costs over $100,000. The truck's 11,000-pound towing capacity also noted in the presentation, is shown exclusively in the $80,000 or $100,000 all-wheel-drive variants.
According to Brian Moody, executive editor of Kelley Blue Book, the truck's price range may be fine compared to other high-end trucks on the market. The pricing range that Tesla can provide is limited.
"Because Tesla has basically one version of the truck with some minor modifications, they don't have the advantage of having a very low-price truck as well as a very high and heavy-duty, super-capable truck," Moody wrote in an e-mail.
According to Wedbush Securities analyst Dan Ives, who is bullish on Tesla, the business has around 2 million bookings for the Cybertruck. He predicted that just 30% to 40% of those reservations would be turned into sales. The larger issue may be the production issues that Musk says the firm is experiencing as it attempts to ramp up vehicle manufacturing, especially with competition from electric pickups from Ford, GM, and Rivian.
"It's a Herculean task to ramp production, but Tesla has been here before," he said, referring to prior product launches such as the Model 3 sedan. However, he warned that "it's a much more complex market for them to navigate."
The Cybertruck, which resembled a high-end kitchen appliance when it was initially shown in 2019, looked like nothing else on the road, and it still does. The purpose of its strange, angular all-metal appearance was to stand out: Musk sought to make a statement with something that wasn't just another large truck.
However, the Cybertruck's qualities, such as power and range, do not stand out. The market has transformed during Tesla's development and delays over the last four years. Even before the first one rolls into a customer's driveway, Tesla's flashy new pickup is significantly more ordinary beneath its gleaming veneer.
Electric motors can give a lot of towing and hauling power, and the truck's basic size allows for many batteries and a long range. Tesla is one of many automakers to recognize this opportunity.

Even then, it would only be "available in 2025," according to the Tesla website.
Ford began selling the F-150 Lightning electric pickup truck four years ago, and Rivian R1T pickups have become familiar sights on American roadways. General Motors just began manufacture of the Chevrolet Silverado EV electric truck. Stellantis' Ram 1500 Rev electric vehicle will also be available in late 2024.
This isn't the same setting as it was four years ago, and the Cybertruck's capabilities don't look as impressive as they did. Many of these other trucks have capabilities that rival, and in some cases even outperform, Tesla's.
Musk has also frequently stated how tough it is to construct the Cybertruck due to its unconventional design.
The truck is built of unpainted stainless steel, a material not commonly utilized for cars since the durability of the material that Musk has touted makes it difficult to build with and fix. The massive stamping machines commonly employed in auto manufacturing to quickly bend metal into shape struggle with stainless steel.
It also features a unibody construction rather than a separate body and chassis like most large pickups. Unibody structure is common in crossover SUVs and compact, light pickups such as the Ford Maverick. Body-on-frame designs are commonly used for heavy-duty vehicles due to their strength and flexibility for towing huge loads.
"There will be enormous challenges in reaching volume production with the Cybertuck and making the Cybertruck cash flow positive," Musk remarked recently during an investor call.

Musk has also frequently stated how tough it is to construct the Cybertruck due to its unconventional design.
The Cybertruck's total size could be an advantage. According to Tesla, the Cybertruck is less than 19 feet long, slightly shorter than conventional full-size trucks. However, Tesla boasts that its cargo bed, at over six feet long, is slightly longer than typical.
However, the Cybertruck may forego front storage in exchange for its small body length. It lacks the extended hood of other pickups, notably electric pickups from Ford and GM. This could imply that the Tesla has less "frunk" – or front trunk – space. Ample functional front room, in particular, has been a major selling factor for the Ford truck.
The wedge shape of the vehicle, where the sides of the cargo bed meet the roof, may also make access to the bed from the sides difficult. Pickup drivers frequently reach over the sides to load and unload objects close to the cab.
The payload capacity of the Cybertruck, or the amount of weight it can carry in its cargo bed, is also slightly higher than competitors currently in production. The Ford F-150 Lightning can tow up to 2,200 pounds. However, the Ram 1500 Rev will be able to haul up to 2,700 pounds, which is more than the Cybertruck.
SOURCE – (BBC)