Alaska 2023: FEMA fires group for nonsensical Alaska Native translations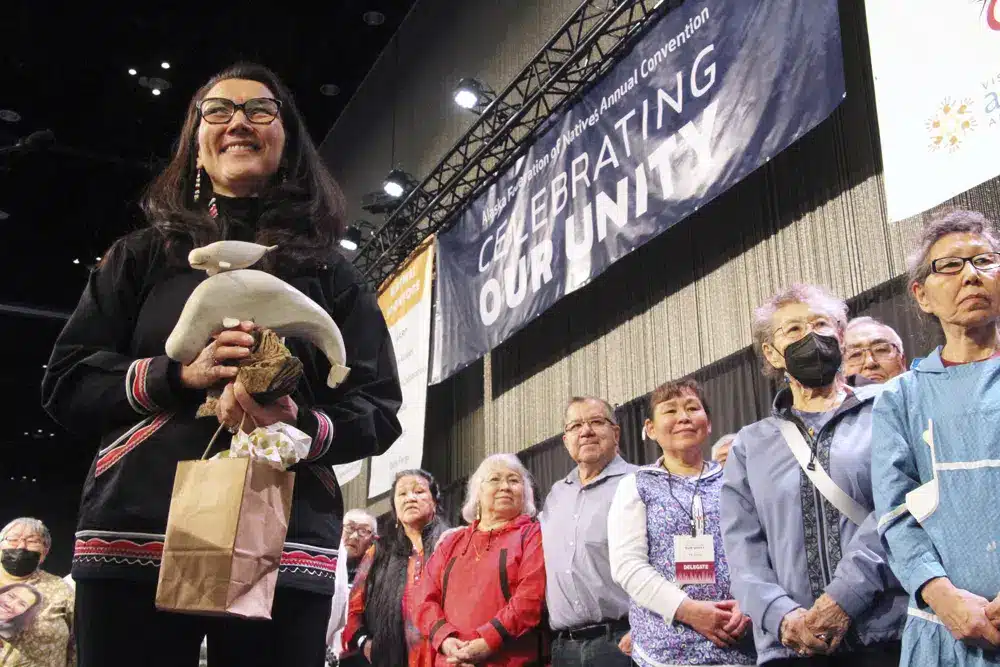 ANCHORAGE, Alaska  – After the leftovers of a rare typhoon caused considerable damage to residences along Alaska's western shore in September, the U.S. government stepped in to assist locals — primarily Alaska Natives — in repairing property damage.
When people opened FEMA papers, they were hoping to find instructions on how to apply for help in Alaska Native languages like Yup'ik or Inupiaq. Instead, they saw strange words.
"He will go hunting extremely early tomorrow and will (bring) nothing," stated one paragraph. The translator added the word " Alaska " at random amid the sentence.
"Your husband is slender as a polar bear," observed another.
Another was written entirely in Inuktitut, a Northern Canadian Indigenous language spoken far from Alaska.
Once the mistakes were found, FEMA fired the California company that had been hired to translate the documents. However, the whole thing was a painful reminder for Alaska Natives of how their culture and languages have been suppressed for decades.

FEMA Took Responsibility
FEMA took immediate responsibility for the translation issues and fixed them, and the agency is working to ensure that it does not happen again, according to spokesman Jaclyn Rothenberg. Because of the inaccuracies, no one was denied assistance.
That is insufficient for one Alaska Native leader.
This was another bitter reminder for Tara Sweeney, an Inupiaq who served as an assistant secretary of Indian Affairs in the U.S. Interior Department during the Trump administration, of steps made to discourage Alaska Native children from speaking Indigenous languages.
"Your slender hubby is a polar bear."
FEMA aid paperwork translated

Thousands Of Alaska Residents
"I can't even convey the pain behind that sort of symbolism when my mother was beaten for speaking her language in school, like hundreds of thousands of Alaska Natives," Sweeney said.
Sweeney has asked for a congressional oversight hearing to find out how long and often this method has been used by the administration.
Sweeney's great-grandfather, Roy Ahmaogak, invented the Inupiaq alphabet more than a half-century ago.
He intended to design the characters so that "our people would learn to read and write to transfer from an oral past to a more tangible written history," she explained.
U.S. Rep. Mary Peltola, a Yup'ik elected to Congress as the first Alaska Native last year, said it was frustrating that FEMA missed the mark with these translations but did not call for hearings.
"I am optimistic that FEMA will continue to make the necessary reforms to ensure that they are ready to serve our residents the next time they are called," the Democrat added.

The Damage Was Over $28 Million.
The leftovers of Typhoon Merbok caused devastation as it went around 1,000 miles (1,609 kilometers) north via the Bering Strait, potentially affecting 21,000 persons. According to Rothenberg, FEMA has given out approximately $6.5 million.
A spokeswoman for the Alaska Department of Homeland Security and Emergency Management, Jeremy Zidek, said that early estimates put the total damage at just over $28 million, but that number is likely to go up as more work is done to assess the damage after the spring thaw.
The poorly translated materials did not cause any delays or problems, but they were just a small part of Zidek's efforts to help people sign up for FEMA help in person, online, and over the phone.
Gary Holton, a linguistics professor at the University of Hawaii at Manoa and the former director of the Alaska Native Language Center at the University of Alaska Fairbanks, says that another reason is that many residents are bilingual and can understand an English version, even if English is not their first language.
Central Alaskan Yup'ik is the most spoken Alaska Native language, with more than 10,000 speakers in 68 communities in southwest Alaska. In 17 of the settlements, children learn Yup'ik as their first language. According to the language center, there are around 3,000 Inupiaq speakers in northern Alaska.
The terms and phrases used in the translated texts appear to be drawn from Nikolai Vakhtin's 2011 edition of "Yupik Eskimo Texts from the 1940s," according to the language center's archivist, John DiCandeloro.

Local Languages Similar Not The Same
The book is a written record of field notes taken by Ekaterina Rubtsova in the 1940s in Russia's Chukotka Peninsula, across the Bering Strait from Alaska, who interviewed residents about their daily lives and culture for a historical history.
The works were eventually translated and posted on the language center's website, which Holton used to track down the source of the mistranslated pieces.
According to Holton, many of the local languages are similar but not the same, just as English is related but not the same as French or German.
Holton has spent nearly three decades documenting and revitalizing Alaska Native languages, reviewed the web database and discovered "hit after hit," phrases taken directly from the Russian book and randomly placed into FEMA documents.
"They just pulled the words from the document and then just arranged them in some random order and gave something that looked like Yup'ik but made no sense," he added, referring to the result as a "word salad."

Hijacked Terms
He found it disrespectful that an outside company hijacked the terms people used to memorialize their life 80 years ago.
"These are people's grandparents and great-grandparents who are knowledge-keepers, elders, and their words that they wrote down, wanting people to learn from and cherish, have just been bastardized," Holton added.
Bethel's KYUK Public Media first reported the mistranslations.
"We make no excuses for erroneous translations, and we profoundly regret any inconvenience this has caused to the local community," said Caroline Lee, CEO of Accent on Languages, the Berkeley, California-based company that generated the mistranslated documents.
She stated that the company would repay FEMA the $5,116 it was paid for the service and undertake an internal investigation to guarantee that it does not happen again.
Lee did not answer follow-up queries about how the incorrect translations happened.
SOURCE – (AP)
3 Dead And 3 Missing After Landslide Rips Through Remote Alaska Fishing Community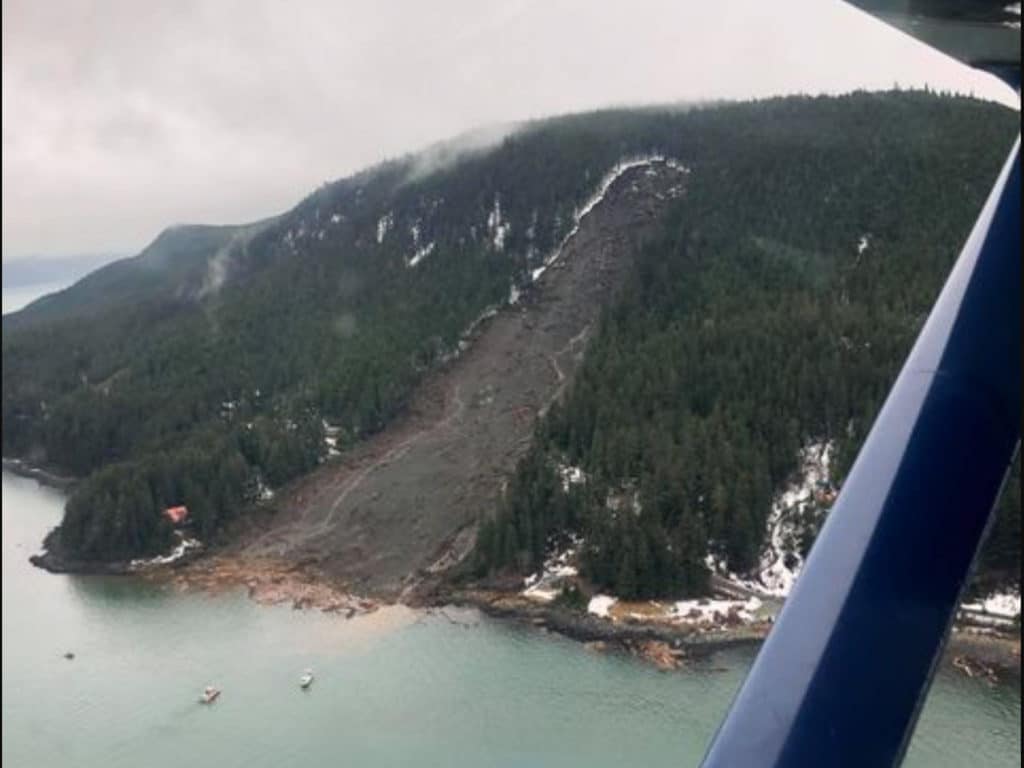 (Juneau, Alaska) — A landslide barreled down a thickly forested, rain-soaked mountainside and smashed into homes in a rural fishing community in southeast Alaska, killing three and leaving three missing.
The 450-foot-wide slide happened around 9 p.m. Monday after a severe rain and windstorm near Wrangell, an island settlement of 2,000 people about 155 miles (250 kilometers) south of the state capital of Juneau.
During the initial search, rescue teams discovered the body of a girl, and a drone operator discovered the bodies of two adults late Tuesday. The Coast Guard and other vessels searched along a waterfront cluttered with rocks, trees, and muck with a cadaver-sniffing dog and heat-sensing drones for two youngsters and one adult who went missing following the incident.
According to Alaska State Troopers spokesperson Austin McDaniel, a woman on the upper story of a home was rescued. She was in good health and receiving medical attention. McDaniel stated that one of the three residences struck was vacant.
"Our community is resilient," Mason Villarma, temporary borough manager of Wrangell, told The Associated Press over the phone. "And it always comes together in times of tragedy like this." We're broken but resilient and committed to finding everyone who has gone missing."

3 Dead And 3 Missing After Landslide Rips Through Remote Alaska Fishing Community
Gov. Mike Dunleavy declared a catastrophe in Wrangell, stating he and his wife were devastated and prayed for all those affected.
The avalanche left a scar of barren dirt from the mountain's peak down to the coast. A large swath of evergreen trees was uprooted, and a highway was buried by debris, cutting off access and power to around 75 residences.
Because the site was unstable and dangerous, troopers said a large-scale search and rescue attempt was not immediately conceivable. A geologist from the Alaska Department of Transportation was flown in from Juneau to do a preliminary evaluation, clearing some portions of the debris field for ground searches.
Troopers warned of the possibility of more landslides. They urged residents trapped on the other side of the fall, away from Wrangell, to take a water taxi to safety.
Between 1 a.m. and 8 p.m. Monday, Wrangell received around 2 inches (5 cm) of rain, with wind gusts reaching 60 mph (96 kph) at higher elevations, according to Aaron Jacobs, a hydrologist and meteorologist with the National Weather Service in Juneau.

3 Dead And 3 Missing After Landslide Rips Through Remote Alaska Fishing Community
It was part of a powerful storm system that passed over southeast Alaska, delivering heavy snow and blizzard-like conditions to Juneau and rain and minor flooding to locations further south. He also reported landslides in the Ketchikan area and Prince of Wales Island.
According to Jacobs, rainfall amounts like what Wrangell saw Monday are not unusual, but high winds may have aided in the slide, when gusts of wind whip trees on a slope, saturated soil might give way, according to Barrett Salisbury, a geologist with the Alaska Department of Natural Resources.
Another storm system will likely pass over the Wrangell area late Wednesday or early Thursday.
According to a state database of Alaska communities, Wrangell is one of the state's oldest non-Alaska Native villages, formed in 1811 when Russians began trading with Tlingits. Tlingits, Russians, British, and Americans were all historical influences on Wrangell. Timber was previously a major economic driver, but it has given way to commercial fishing.
In December 2020, heavy rains caused a landslide in another southeast Alaska city, killing two people. The 200-yard-wide (183-meter-wide) slide blasted into a Haines neighborhood, burying city streets with nearly 9 feet (2.7 meters) of mud and trees.
SOURCE – (AP)
Microsoft Hires Sam Altman, And OpenAI's New CEO Vows To Investigate His 2023 Firing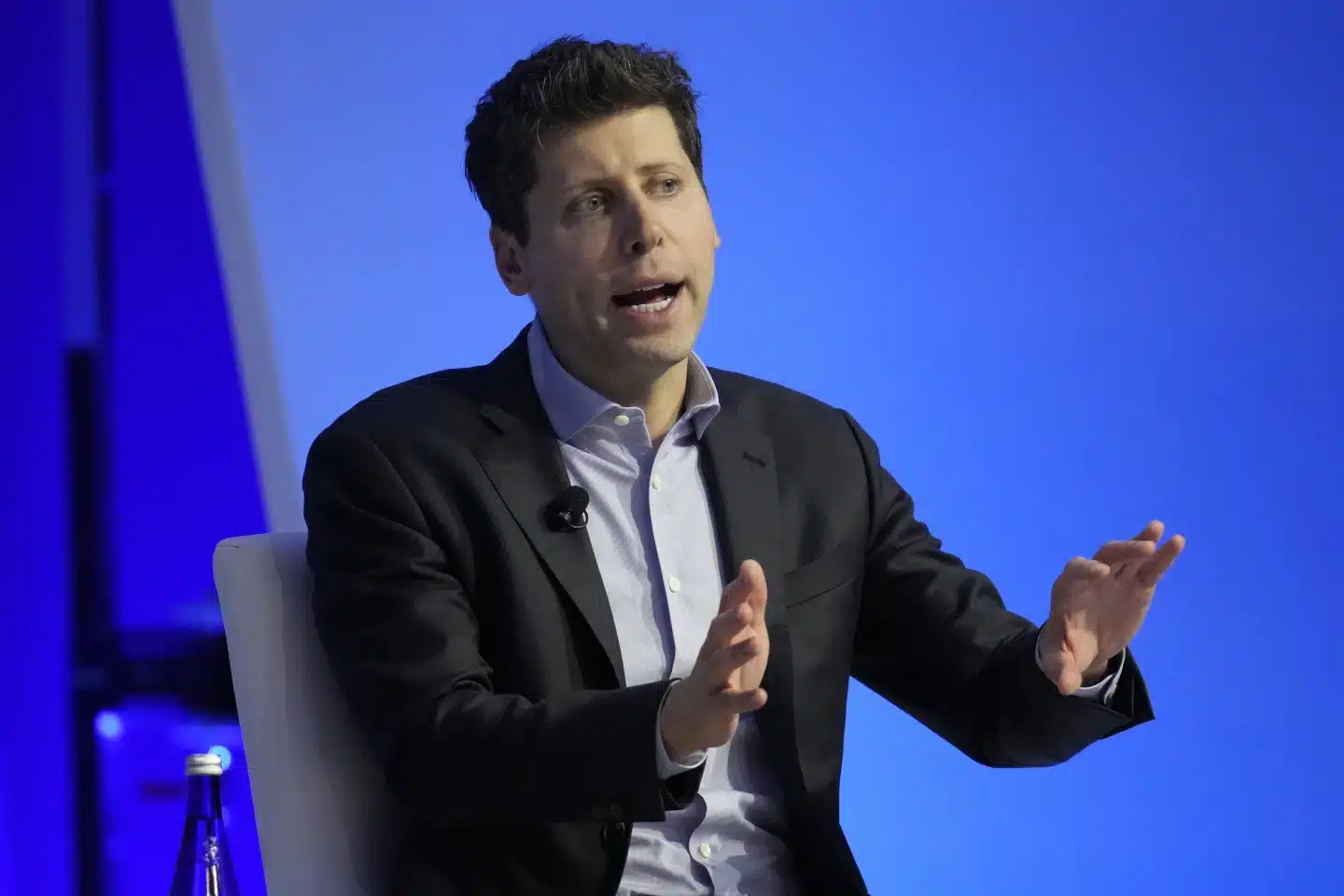 After their abrupt exits stunned the artificial intelligence community, Microsoft snatched up Sam Altman and another OpenAI architect for a new company, leaving the ChatGPT maker's newly hired CEO to paper over tensions by swearing to examine Altman's termination.
The news comes after a weekend of drama and speculation about how power dynamics would play out at OpenAI, whose chatbot launched the generative AI era by producing human-like text, images, video, and music.
It concluded with former Twitch CEO Emmett Shear taking over as interim CEO of OpenAI and Microsoft announcing the hiring of Altman and OpenAI co-founder and former President Greg Brockman to run Microsoft's new advanced AI research division.
Despite the schism between the core players behind ChatGPT and the firm they helped develop, Shear and Microsoft Chairman and CEO Satya Nadella stated their commitment to collaboration.
Microsoft has invested billions of dollars in the firm and contributed computing power to power its AI systems. Nadella stated on X, now known as Twitter, that he was "extremely excited" to bring on the former leaders of OpenAI and looked "forward to getting to know" Shear and the rest of the management team.

Microsoft Hires Sam Altman, And OpenAI's New CEO Vows To Investigate His Firing
Altman replied on X, "the mission continues," while Brockman remarked, "We are going to build something new & it will be incredible."
OpenAI fired Altman on Friday after an investigation found him "not consistently candid in his communications" with the board of directors, which had lost faith in his capacity to lead the firm.
In an X post on Monday, Shear said he would appoint an independent investigator to investigate what led to Altman's dismissal and publish a report within 30 days.
"It's clear that the process and communications surrounding Sam's removal were handled very poorly, which has severely damaged our trust," stated Shear, co-founder of Twitch, an Amazon-owned live streaming service popular among video gamers.
He also stated that he intends to "reform the management and leadership team in light of recent departures into an effective force" in the coming month and meet with employees, investors, and consumers.
Shear then stated that he will "drive changes in the organization," including "significant governance changes if necessary."

Microsoft Hires Sam Altman, And OpenAI's New CEO Vows To Investigate His Firing
He stated that the board's decision to remove Altman was not based on a "specific disagreement on safety." It most likely referenced the controversies surrounding OpenAI's objective to produce AI that is "generally smarter than humans."
Last Monday, OpenAI declined to answer questions concerning Altman's apparent lack of transparency. According to the statement, his behavior impeded the board's capacity to carry out its duties.
Ilya Sutskever, co-founder, chief scientist, and board member of OpenAI, expressed regret for his involvement in the ouster.
"I had no intention of causing harm to OpenAI." "I love everything we've built together, and I'll do everything I can to bring the company back together," he stated on X on Monday.
OpenAI did not respond to emails seeking comment on Monday. A Microsoft official stated that the business would respond only as much as its CEO's statement.

Microsoft Hires Sam Altman, And OpenAI's New CEO Vows To Investigate His Firing
Altman sparked conjecture about his return to the fold in a series of tweets following his dismissal. On Sunday, he shared a selfie with an OpenAI visitor pass, stating it was the "first and last time I ever wear one of these."
Hours before, he wrote, "I love the open team so much," prompting heartfelt responses from Brockman, who resigned after Altman was fired, and Mira Murati, OpenAI's chief technology officer, initially named interim CEO.
It's unclear what happened between the announcement of Murati's interim post on Friday and Shear's hiring on Monday, but she was among numerous staffers who tweeted on Monday, "OpenAI is nothing without its people." Many people responded to Altman with heart emojis.
Jan Leike, one of OpenAI's safety-focused researchers, called on the OpenAI board to quit, claiming he had spent the weekend working with the company's leadership team "to help with this crisis."
Sutskever, Quora CEO Adam D'Angelo, internet entrepreneur Tasha McCauley, and Helen Toner of the Georgetown Center for Security and Emerging Technology make up the board.

Microsoft Hires Sam Altman, And OpenAI's New CEO Vows To Investigate His Firing
He stated that he "took this job because I believe that OpenAI is one of the most important companies currently in existence."
In a June podcast, Shear stated that while he is usually enthusiastic about technology, he is concerned about the path of artificial intelligence toward creating something "a lot smarter than us" that seeks to damage people.
"If there is a world where we survive … where we build an AI that's smarter than humans and survive it, it's going to be because we built smaller AIs than that, and we actually had as many smart people as we can working on that, and taking the problem seriously," Shear said at the time.
It's a problem Altman has been dealing with since he helped propel ChatGPT to global prominence. He has become Silicon Valley's most sought-after expert on artificial intelligence's promise and potential risks in the last year.
He went on a world tour earlier this year to meet with government officials, attracting large crowds at public events as he discussed the perils of AI and attempts to control the developing technology.
"If Microsoft lost Altman, he could have gone to Amazon, Google, Apple, or a slew of other tech companies desperate to get the face of AI globally in their doors," Wedbush Securities analyst Daniel Ives wrote in a research note.
According to Ives, Microsoft is currently in an even stronger position in terms of AI. Its stock gained about 2% before the opening bell and was close to reaching an all-time high on Monday.
The Associated Press and OpenAI have reached a license and technology deal that gives OpenAI access to a portion of the AP's text archives.
SOURVCE – (AP)
Takeaways From The First Week Of Trump's Defense In The $250 Million Civil Fraud Trial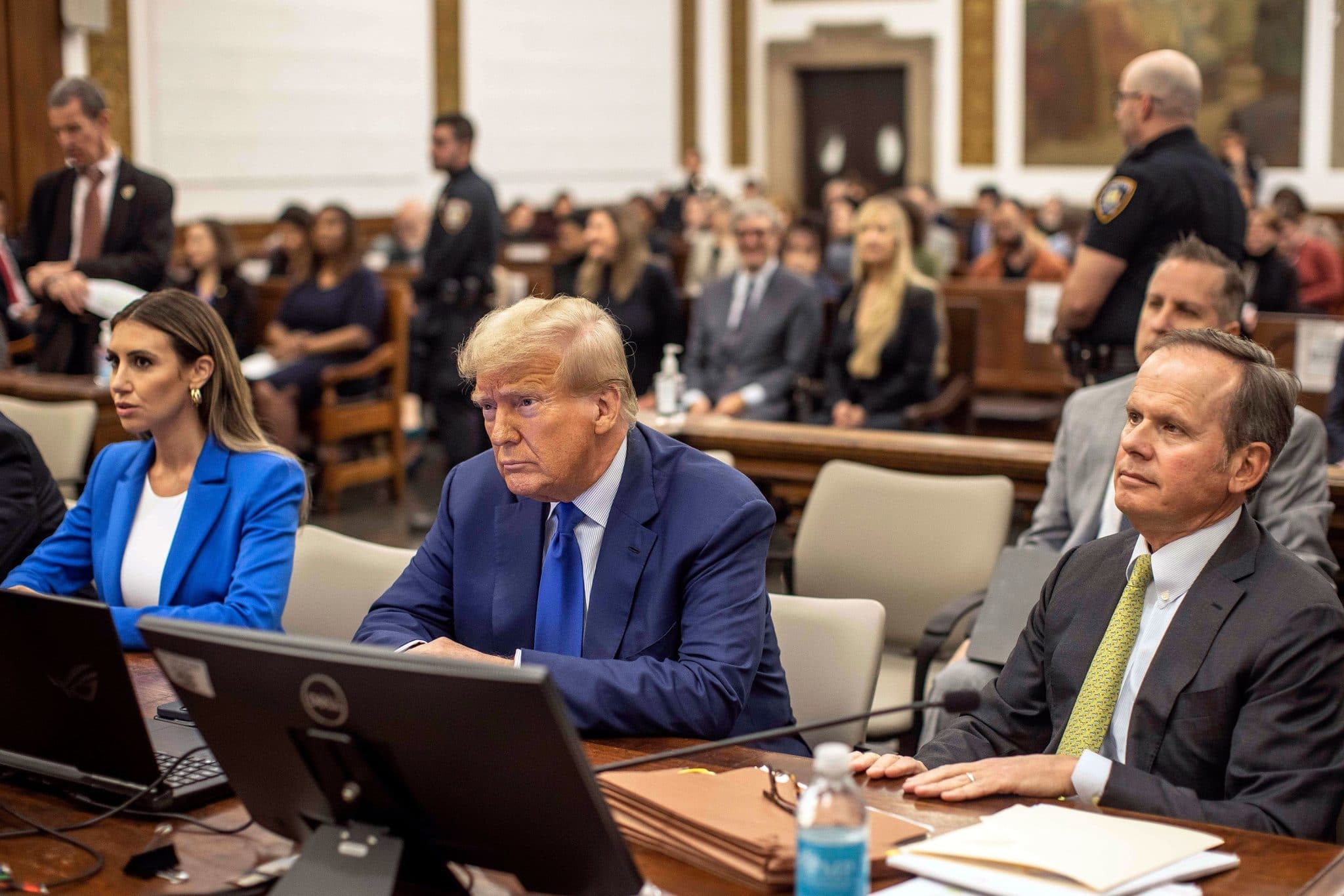 Donald Trump 's legal team completed the first week of his defense case in the New York civil fraud trial, continuing to build the former president's defense around experts who provided a different interpretation of the rules the attorney general claims Trump and his business violated to commit fraud.
Trump's lawyers called six expert witnesses on accounting, real estate, and surety insurance to refute the attorney general's charges – and Judge Arthur Engoron's earlier ruling – that the corporation committed fraud.
Engoron, on the other hand, ruled repeatedly in Trump's favor in court this week, allowing witness testimony and evidentiary submissions over objections from the New York attorney general's office.
Engoron frequently ascribed the moderate rulings to his efforts to avoid a case reversal or retrial.
"There's no jury, no prejudice," the judge declared. "Allow them to present their defense."

Takeaways From The First Week Of Trump's Defense In The $250 Million Civil Fraud Trial
In a win for Trump, a New York appeals court temporarily lifted Engoron's gag order on parties, preventing them from discussing his personnel.
Here's what you need to know about the week in court:
On Monday, Donald Trump Jr. was the first witness in the defense case to take the stand for the second time at trial.
Trump Jr., also a named defendant, provided the court with a colorful history of the Trump Organization, much of which was gleaned from advertising materials on the company's website.
The attorney general's lawyers contended that most promotional photo-laden testimony was irrelevant, but Engoron found it important and fascinating.

Takeaways From The First Week Of Trump's Defense In The $250 Million Civil Fraud Trial
According to Trump Jr., his father created the family business by taking over run-down properties and utilizing his " visionary " skills to transform them into some of the best in the city, country, and, in some cases, the globe.
"He's a real estate artist." "He notices things that others don't," Trump Jr. remarked of his father.
An appellate judge granted a stay Thursday temporarily blocking Engoron's gag order, which banned him and his lawyers from discussing the judge's staff.
"Considering the constitutional and statutory rights at issue, an interim stay is granted," First Judicial Department Associate Justice David Friedman wrote in a brief statement following an emergency hearing Thursday afternoon.

Takeaways From The First Week Of Trump's Defense In The $250 Million Civil Fraud Trial
Engoron already penalized the former president $15,000 for his public complaints about the law clerk who sits next to the judge on the bench and feeds him notes during the trial.
Accounting expert Jason Flemmons testified that there are multiple ways to calculate asset valuations under governing accounting principles, and Donald's financial statements used compliant methodologies – and to the extent they didn't, disclosures about those deviations from accounting standards were included in the reports, making them compliant as well.
While 95% of the assets listed on Donald's 2014 personal financial statement deviated from generally accepted accounting principles (GAAP), the statements properly disclosed the deviations, according to Flemmons, a certified fraud examiner previously working for the Securities and Exchange Commission enforcement division.
"I don't believe that I identified any GAAP departures within these supporting materials that were not covered by disclosure in the accountant's report [or] notes of the finals statements," Flemmons said in a written statement.
Flemmons claimed that Mazars, the Trump Organization's long-time accounting firm, was required by accounting standards to comprehend the business's procedure for valuing assets and find variances, an apparent attempt to place blame on them. He also testified that Mazars would have had enough information about the asset calculations from the Trump Organization to identify any problems at the time.

Takeaways From The First Week Of Trump's Defense In The $250 Million Civil Fraud Trial
Steven Collins, a contract procurement expert, also spoke briefly on Thursday on Donald's winning bid for the General Services Administration contract for the Old Post Office building in Washington, DC, which he converted into a hotel. Collins stated that records demonstrate that GSA officials knew that Donald Trump's financial statements showed GAAP deviations but awarded the contract to the Trump Organization.
Steve Witkoff, the former president's longtime friend and luxury real estate developer, testified earlier this week as an expert in real estate development.
Witkoff said that the two first met in the 1980s when he bought Donald Trump a ham and Swiss cheese sandwich at a New York deli at 3 a.m. since he didn't have any money on him.
According to Donald Trump's lawyers, Witkoff's testimony as a developer who assesses assets in regular business activity should add credibility to how the former president has indicated he evaluated his asset values in his personal financial statements. Witkoff stated that he evaluates properties mostly based on cash flow and what the property can be used for in the future.
He analyzes the worth of a project with an "opportunistic slant" that focuses on how much value can be added to the property.
Dr. Steven Laposa testified that he believes the attorney general's civil fraud complaint is "flawed" because he alleges Donald Trump used inflated asset valuations on his financial statements based on the assertion that market value appraisals are "true" benchmarks without considering investment values.

Takeaways From The First Week Of Trump's Defense In The $250 Million Civil Fraud Trial
Investment values differ from market values because they are based on a set of investment criteria not necessarily representative of the market.
According to a real estate market analysis expert witness, it's "very common" for appraisers to disagree over the value of the same home, which the former president's team has claimed throughout the case.
However, during cross-examination on Friday, Assistant Attorney General Louis Solomon questioned the expert's claim that the complaint was "biased" and "flawed" because the definitions of estimated current market value and market value are the same.
Furthermore, Donald's financial statements say that the asset valuations in the financial statements are based on estimated current values.
Laposa said Friday that he had never seen that page of the former president's financial statement before Solomon gave it to him.
SOURCE – (CNN)