Guatemala: Álvaro Colom, Former President Of Guatemala, Dies At 71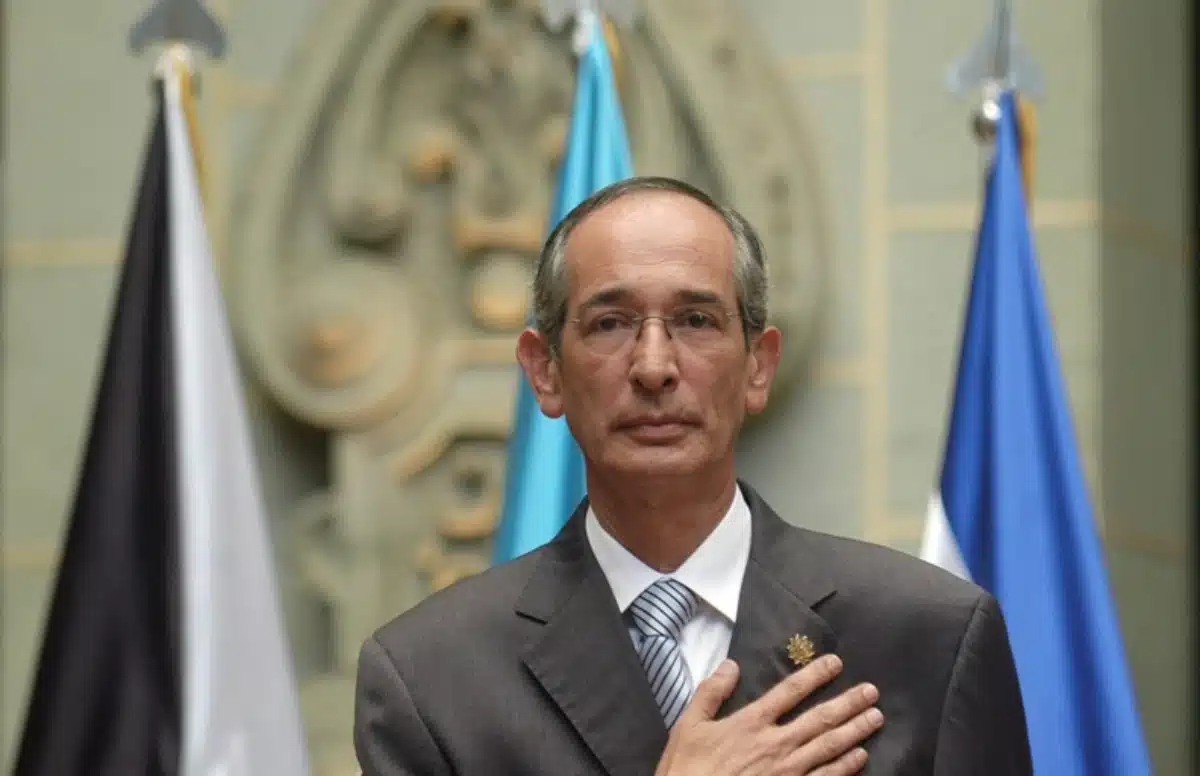 GUATEMALA CITY, Guatemala — Former Guatemalan President lvaro Colom died Monday, according to lawmakers from his party. He governed from 2008 to 2012 and supported a United Nations anti-corruption mission. He was 71.
"I deeply mourn the death of ex-President Colom, a man of profound democratic convictions and great social sensibility," said Orlando Blanco, the leader of Guatemala's center-left National Unity of Hope Party in Congress.
On Twitter, current President Alejandro Giammattei expressed his condolences to Colom's family and friends. There was no mention of a cause of death.
Colom defeated retired Gen. Otto Pérez Molina in a runoff election in 2007. It was his third attempt at the presidency.
Colom, an industrial engineer, became Guatemala's first leftist president in more than 50 years, but he stated that he wanted Guatemala to forge its path rather than align with established leftist leaders like Venezuela's Hugo Chavez at the time.

Colom Paved The Way Into Large Scale Production
Colom's success in textiles paved the way for Guatemala's entry into large-scale production via assembly plants known as maquiladoras in Spanish.
After working with civil war refugees in isolated highlands, he ran for office, promising to reduce poverty. Hundreds of thousands were displaced during the war, which lasted from 1960 to 1996. He was a Mayan minister who stated that he would seek advice from the Mayan Elders National Council, a group of spiritual leaders.
Just weeks before the end of his term, Colom claimed credit for hiring 90,000 new teachers and re-enrolling over a million children in the country's schools. He claimed that his administration had built more schools and healthcare facilities. He praised Guatemala's efforts to intercept drug shipments and apprehend drug traffickers.
Colom also backed the United Nations International Commission Against Impunity in Guatemala, abbreviated CICIG in Spanish. It had begun operations a year before he took office.

Guatemala Won The Contracts
However, in 2018, Colom and his entire former Cabinet were arrested in connection with a corruption investigation involving a bus concession.
The case revolved around Transurbano, a public bus company. The government auctioned off 25-year concessions for bus routes in Guatemala City, and the private companies that won the contracts were later tax-free. The CICIG collaborated with Guatemalan prosecutors on the case.
Colom denied any wrongdoing, and the case was never tried. For the bus scandal, the US State Department included him in a report to Congress on corrupt actors in the region in 2021.

A Nobel Mans Death
Pérez Molina, who took over the presidency after Colom, was eventually forced out by another CICIG investigation and sentenced to prison for corruption in December.
Colom married politician Sandra Torres, who planned to run for president in Guatemala's June 25 national elections. They had separated.
Torres tweeted late Monday, "May the noble man who always held Guatemala in his heart rest in peace."
SOURCE – (AP)
9-Year-Old Charlotte Sena Who Vanished From New York State Park Found Safe And Man Linked To Ransom Note Arrested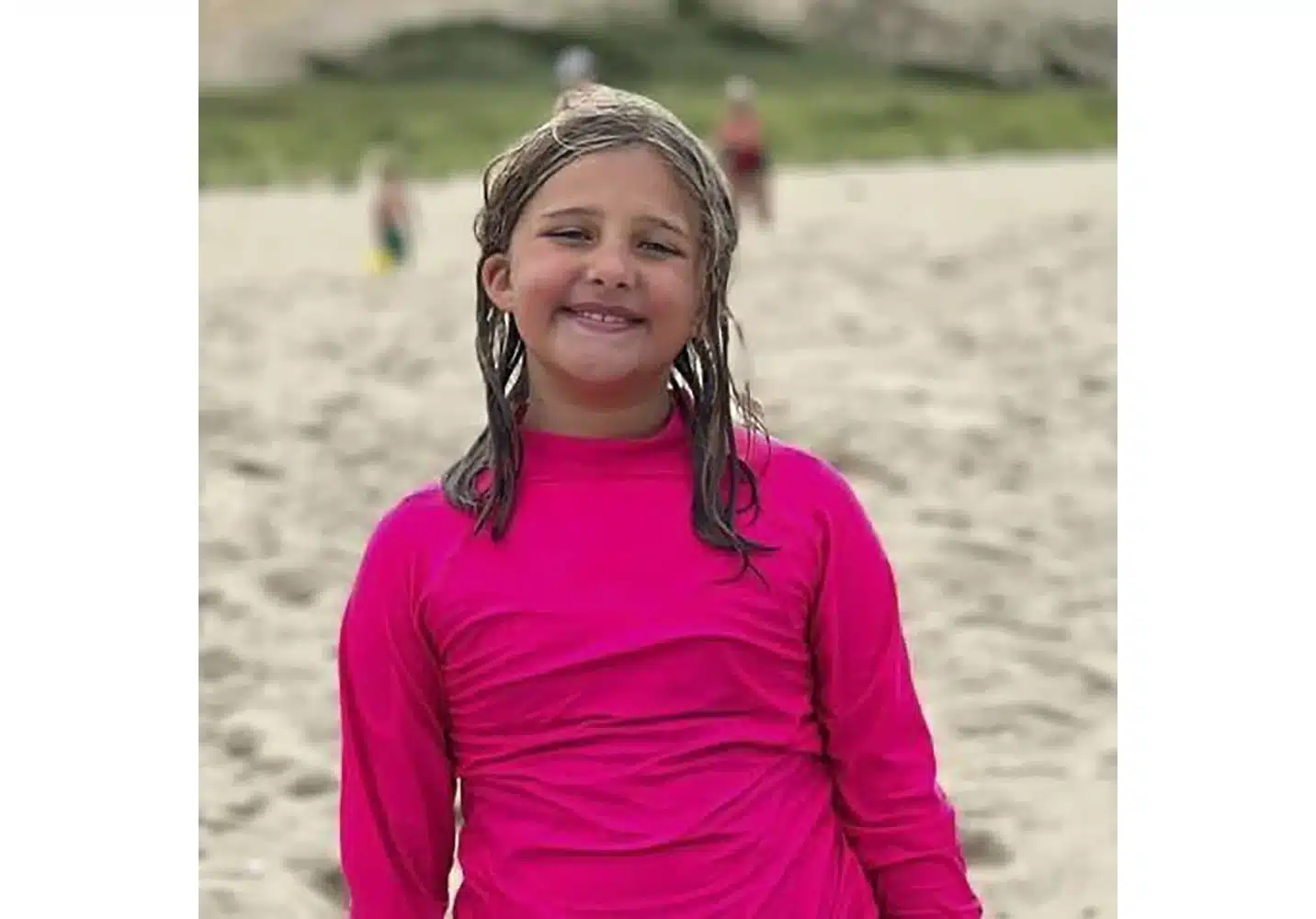 MOREAU, N.Y. — Police announced on Monday that a 9-year-old girl, Charlotte Sena, who went missing during a family camping trip in upstate New York was found "safe and in good health" after a massive two-day search and the arrest of a suspect in her abduction.
Charlotte Sena vanished early Saturday evening while pedaling her bicycle in Moreau Lake State Park, a heavily forested area approximately 35 miles (60 kilometers) north of Albany.
At a press conference on Monday evening, Governor Kathy Hochul stated that investigators could identify a fingerprint from a ransom note allegedly left by Craig Nelson Ross Jr., 47.
Monday at 4:20 a.m., while Charlotte's family remained at the campground where she was last seen, someone placed a note in their mailbox, according to the officer. Hochul stated that the second fingerprint taken from the note matched Ross, who was in a database from a 1999 DWI case.
She stated that law enforcement agents tracked Ross to a property owned by his mother, gained entry, and located him in a camper at approximately 6:30 p.m.
"After some resistance, the suspect was apprehended, and the child was immediately discovered in a cabinet," Hochul said. "She was aware of her rescue. She was confident that she was in good care."

Police announced on Monday that a 9-year-old girl, Charlotte Sena, who went missing during a family camping trip in upstate New York, was found "safe and in good health".
As customary, Hochul said, Charlotte was taken to a local hospital, adding that she appeared physically unharmed and that she and her family have been reunited.
Hochul stated that accusations have not yet been filed against Ross but are anticipated. Hochul stated that Ross was still being questioned as of Monday night.
The governor identified Ross as the suspect late Monday night, and it was not immediately clear whether he had an attorney who could speak on his behalf.
Authorities stated that the investigation was ongoing.
The rescue signaled the conclusion of a frantic search. Monday, approximately 400 individuals, including forest rangers, police officers, and firefighters, participated in the search for the missing girl. The search scope spanned 46 linear miles (74 linear kilometers).
Charlotte, a fourth-grader from nearby Greenfield, was riding her cycle with other children around a campsite loop in the park when she decided to ride the loop again by herself. Hochul stated in a Sunday briefing that her parents became concerned when she did not return after 15 minutes.
Saturday at 6:45 p.m., the girl's mother dialed 911 after discovering her bicycle.
Officials issued an Amber Alert on Sunday morning following an exhaustive search because "an abduction was a distinct possibility," according to state police lieutenant colonel Richard Mazzone. The alert characterized her as a white girl with blonde hair and green eyes who stands approximately 1 meter and 4 feet 6 inches tall.

The girl's family appealed to the public for assistance locating Charlotte, including providing the state police with any information.
"Like any parent, we simply want her returned safely," the family said in a statement released Monday morning. Please call if you have any information, regardless of its size.
Troopers had established multiple checkpoints along the winding rural roadways surrounding the park. They asked drivers if they knew the family, had seen the girl's photo, or had any other information that could aid the investigation. They also required certain drivers to open their trunks.
The park remained closed due to the search, and officials asked those who showed up hoping to assist to stay away and leave the search to the experts. For the safety of law enforcement air operations, federal authorities also issued a provisional flight restriction above the park.
The Corinth Central School District stated that additional counselors are available at Charlotte's elementary school for pupils or faculty members who require assistance.
"Our hearts go out to the Sena family," the district stated.
SOURCE – (AP)
Spain: Nightclub Fire Kills 13 In Murcia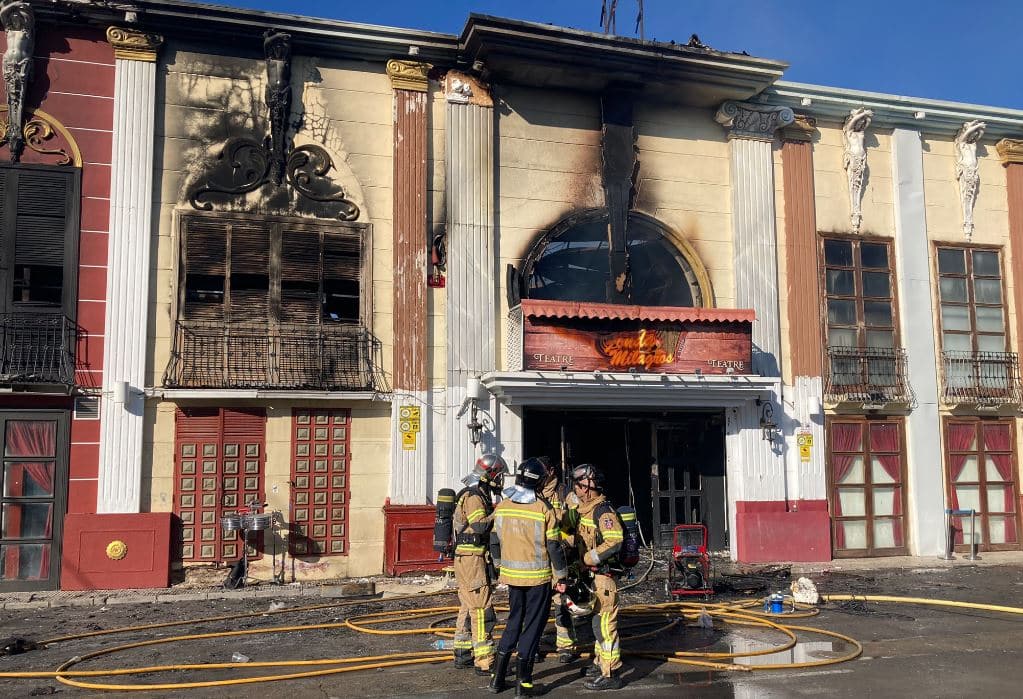 At least thirteen persons perished in a fire that engulfed three nightclubs in Murcia in southeast Spain.
The conflagration broke out in the Fonda Milagros nightclub – La Fonda – early Sunday morning.
The fire then spread to neighboring clubs as patrons fled the filled dance floors, according to the police.
Local media reported that birthday-celebrating family members were among the deceased.
La Verdad de Murcia newspaper reported that one of the birthday party guests at the club with his cousins and aunt returned home during the chaos only to learn that one of his cousins had not departed.

At least thirteen persons perished in a fire that engulfed three nightclubs in Murcia in southeast Spain.
It is unclear whether the cousin was one of the verified dead.
Police have verified that all fatalities occurred at La Fonda, but 14 individuals remain unaccounted for. They warned that the number of fatalities would likely increase.
The fire is believed to have begun around 06:00 (04:00 GMT) in the Atalayas region of Murcia, where the club is located.
After nearly 15 hours, it remains unclear what caused it. However, Murcia's mayor, Jose Ballesta, told reporters that the fire started on the club's first floor earlier in the day.
Diego Seral of the national police stated that the collapsed roof of La Fonda made it difficult to locate victims and determine what had transpired.

At least thirteen persons perished in a fire that engulfed three nightclubs in Murcia in southeast Spain.
According to La Verdad de Murcia, a 28-year-old woman sent a voice message to her mother when the fire broke out, saying, "Mummy, I love you, we're going to die."
She had gone out with her partner and some acquaintances from Caravaca de la Cruz, a nearby town. It is unclear whether she survived.
"They went because there are no nightclubs in Caravaca," the woman's father, Jairo, told the newspaper. "It was the second time she had been."
Four people are being treated for smoke inhalation at a hospital, and a local sports venue is being used to counsel those affected.
"We are devastated," said Murcia's mayor, Jose Ballesta. Three days of mourning have been declared in Murcia.
This is believed to be the worst nightclub fire in the country in more than three decades. In 1990, 43 individuals perished in a fire at a venue in Zaragoza.
SOURCE – (BBC)
Panama Canal Reduces The Maximum Number Of Ships Travelling The Waterway To 31 Per Day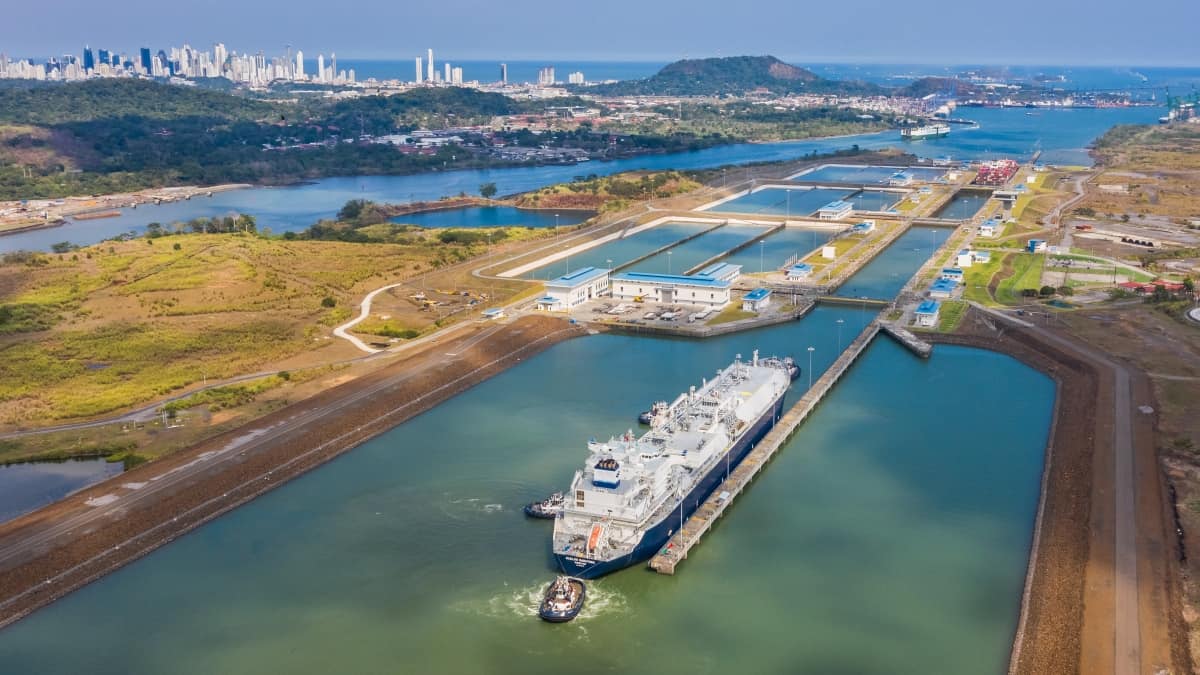 PANAMA CITY — Due to a drought that has reduced the supply of fresh water needed to operate the locks, the Canal announced on Saturday that it would reduce the maximum number of ships that can travel the waterway daily to 31 from 32 in August.
This compares to the normal daily average of 36 to 38 ships per day.
Nine ships per day will be permitted to utilize the new, larger locks, while the old-fashioned Panamax locks will accommodate 22 ships per day.

The catchment also provides freshwater to Panama City, home to roughly 2 million of the country's 4 million inhabitants.
The Canal Authority guaranteed a draught of 44 feet for ships, partly because 70 percent of waterway vessels require a depth of at least 44 feet.
In August, the canal instituted a policy limiting the maximum daily number of ships traveling through its locks to 32.
There needs to be more precipitation to sustain the watershed system of rivers and brooks that fill lakes, whose waters fill the locks.
The catchment also provides freshwater to Panama City, home to roughly 2 million of the country's 4 million inhabitants.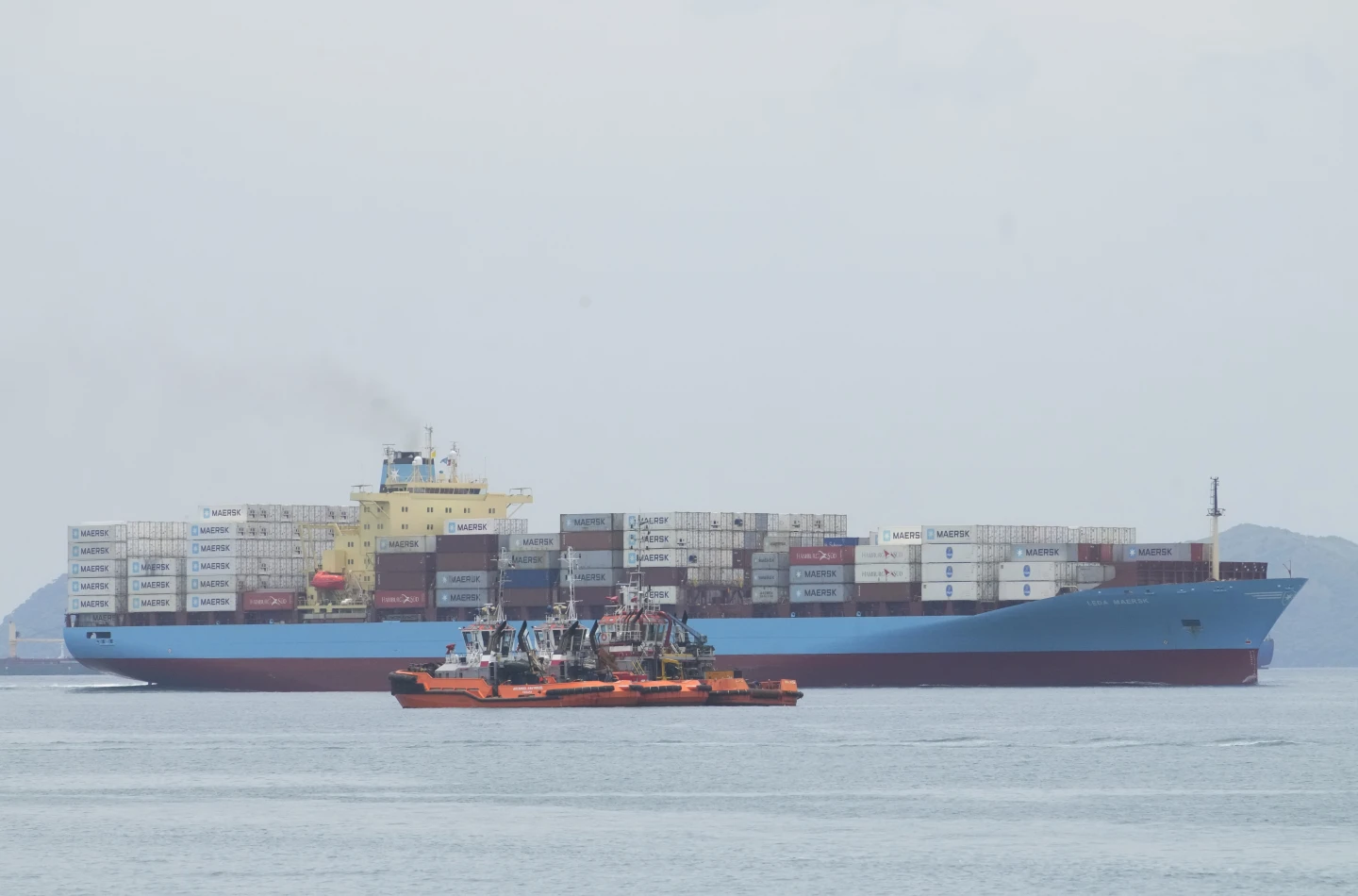 source – ap