Madagascar Faces 'Catastrophic' Hunger After 3 Cyclones
MANANJARY, Madagascar – Southeast Madagascar has been hit by three powerful storms in a year, resulting in "catastrophic" famine in remote, inaccessible places that have received little international attention, according to humanitarian organizations.
Cyclone Batsirai struck in February 2022, followed by Cyclone Emnati two weeks later. Then, in February of this year, Cyclone Freddy landed on the Indian Ocean island. According to a report by UNICEF and Madagascar's National Office for Nutrition, the combined impact affected 60%-90% of farming regions in the southeast and largely destroyed food crops.
People like Iavosoa, a distraught young mother whose 10-month-old daughter, Soaravo, was at risk of dying before her first birthday due to acute malnutrition, feel the pain. Iavosoa, who only supplied her first name to protect her privacy, also has a 3-year-old son who is malnourished.
Last month, a team from the humanitarian organization Doctors of the World brought her children and two other severely malnourished children, both under the age of two, to a hospital in the city of Mananjary on Madagascar's east coast after a group of parents and their children were discovered walking through the bush to reach the nearest health center.
Soaravo groaned softly at the hospital as her mother rocked the infant to soothe her. The child weighed only 2 kilograms (4.4 pounds) and resembled a preterm infant, with eyes nearly too wide for her tiny skull. Doctors say she should weigh four to six times her age.

Southeast Madagascar has been hit by three powerful storms in a year, resulting in "catastrophic" famine.
"If my daughter is in this state, it's because we don't have enough food where we live," said Iavosoa. "I was sick with dysentery for two months." I was almost out of milk. I was completely exhausted. My hamlet is three hour walk from the first basic health center. I couldn't pamper myself because I couldn't travel such a long distance."
"And then she (Soaravo) became ill as well." Then came Cyclone Freddy. "It destroyed our house and ravaged our village," she claimed.
Iavosoa wore a tattered T-shirt and a piece of fabric wrapped around her waist, saying she wasn't sure of her age but assumed she was between 21 and 24. She needed footwear. Everything she owned was wrapped in a cotton bundle on the hospital floor. She is a single parent.
Iavosoa looked at her daughter, a dismayed expression on her face. "She's just turned 10 months old," she explained.
The families spotted walking roughly 30 kilometers from the hospital were discovered by chance when a Doctors of the World team went to assess the quality of health facilities in places beyond Mananjary, according to Joaquin Noterdaeme, a coordinator with the organization known in French as Médecins du Monde.
Soaravo was treated for an illness and diarrhea, and malnutrition was addressed with a special milk formula. Doctors predicted that she would be hospitalized for at least a month. Her mother and brother moved in with her because they had nowhere else to go.
According to a Feb. 28 report by UNICEF and the National Office for Nutrition, more than a quarter of the population in Madagascar's southeastern area, or around 870,000 people, do not have enough food and are at risk of hunger.

According to humanitarian organizations, Soaravo and the other hospitalized youngsters are a drop in the bucket.
"This is a nutrition emergency," said Jean-Francois Basse, UNICEF's representative in Madagascar, describing the situation in rural regions as "catastrophic."
The cyclones left scars on the hospital as doctors worked to save Soaravo's life. Some of its structures are nothing more than shells. The walls were barely standing, but parts of the roof had collapsed. Some patients were treated outside in a tent.
Few trees stand upright in and around Mananjary, which bore the brunt of the cyclones racing in from the Indian Ocean and where Freddy made landfall. They were ripped out or left lurching at 45-degree angles by the cyclones, demonstrating the intensity of the wind brought by the storms.
Homes were demolished, rebuilt, then demolished again.
According to Brian Willett, head of mission in Madagascar for Doctors Without Borders, also known as Médecins Sans Frontières, people living in remote districts like coastal Nosy-Varika and the mountainous region of Ikongo were extremely vulnerable to hunger before the cyclones and children across southeast Madagascar experienced chronic malnutrition.
"But, with the repeated climate shocks of the past year, their resilience has been exceeded," he said. "Today, one in every four children is acutely malnourished." These children face death if they do not receive medical attention."
Willett suggested that mothers who couldn't feed their children would participate in "acts of desperation," referring to stories that some were selling their children to save them from famine.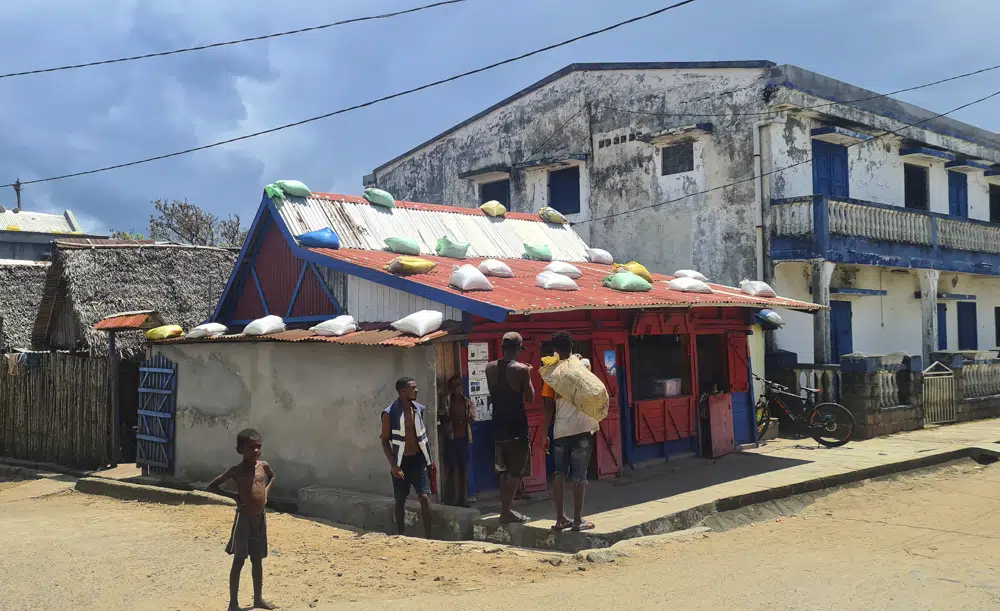 SOURCE – (AP)
Toyota Debuts Hydrogen-Fueled Corolla Race Car As Auto Racing Begins Shift Away From Gas In 2023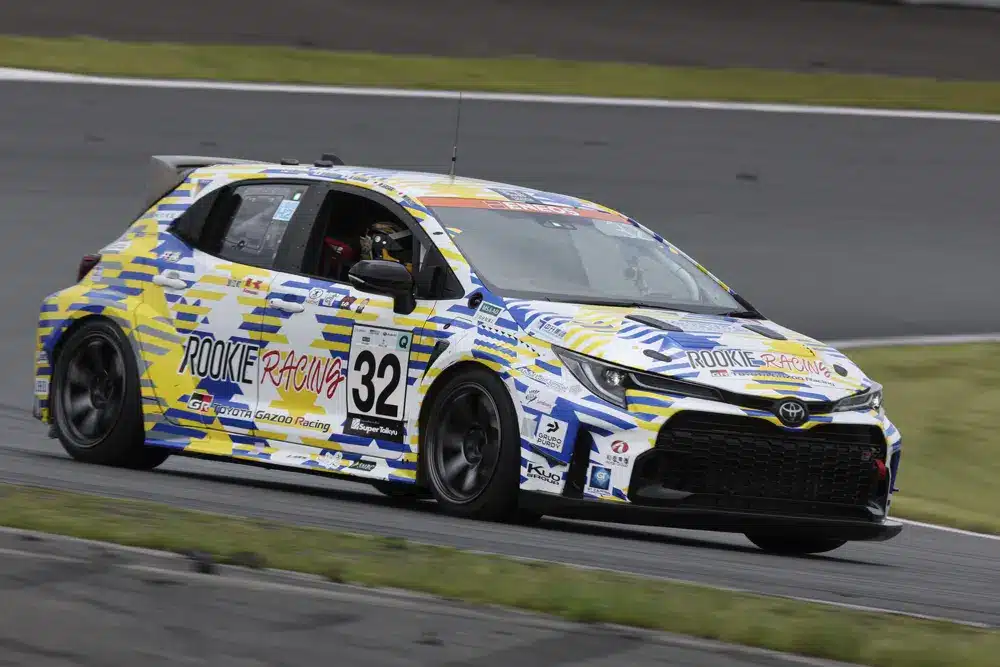 Japan's Oyama — A little Corolla powered by liquid hydrogen debuted in a vast circuit close to Mount Fuji as part of an initiative to introduce cutting-edge technology into the racing scene and showed Toyota's commitment to creating eco-friendly cars.
Akio Toyoda, chairman of Toyota, was beaming as he prepared to drive the hydrogen-fueled Corolla around the track while clad in a fire-resistant racing costume.
"Racing using a liquid hydrogen automobile is a first for the world. In the effort to combat global warming, we hope it will present an additional choice. I want to run one lap, even one second further, to make everyone happy, declared Toyoda, a former Toyota CEO, the company's founder's grandson, and a licensed racer himself.
It will be soon that the hydrogen-powered Corolla race vehicle appears at your dealer. According to Toyota representatives, the Super Taikyu 24-hour race at Fuji Speedway was only a test for the technology.
Unlike electric vehicles, it has a combustion engine, but it burns liquid hydrogen rather than petrol.
Toyota Motor Corp., a Japanese carmaker that sells roughly 10 million vehicles annually, has lagged in the global transition to battery-powered electric vehicles (EVs), but it has long viewed hydrogen as a potentially carbon-neutral alternative.
Experts claim that hydrogen has enormous potential. However, most hydrogen produced to date has been used using fossil fuels like natural gas, including the hydrogen used to power the Corolla racing vehicle.
The need for alternative energy sources has become more urgent due to rising fuel prices and worries about global warming, particularly in Japan, where nearly all of its oil is imported.
Auto racing has been eschewing its gas-guzzling, snarling machines. Honda Motor Co., a rival of Toyota, has said it would resume competing in Formula One, citing the opportunity presented by the new regulations for developing new technology. General Motors Co. and other automakers have made comparable commitments.

Akio Toyoda, chairman of Toyota, was beaming as he prepared to drive the hydrogen-fueled Corolla around the track while clad in a fire-resistant racing costume.
The 24 Hours of Le Mans, the most prestigious endurance race in the world, will be available to hydrogen-powered vehicles utilizing both fuel cells and combustion engines beginning in 2026, according to an announcement made last week by Pierre Fillon, president of the Automobile Club de l'Ouest, the organization that puts on Le Mans.
For me, hydrogen is a very intriguing future solution, Fillon told reporters. "To achieve zero emissions, we must move. This is crucial for the environment and our future generations.
Toyota CEO Koji Sato stated that he planned to announce Toyota's involvement in Le Mans soon.
John Heywood, an MIT professor emeritus and authority on automobile engines, noted that the conversation about green energy solutions has barely begun and that EVs also have disadvantages, such as the requirement for crucial minerals that are sometimes obtained in unethical or environmentally harmful ways.
There is nothing 'ungreen' about internal combustion engines. The fuel it utilizes is what counts, according to Heywood.
The hydrogen for Toyota's race car is produced at an Australian coal gasification facility and distributed by the Japanese energy business Iwatani Corp. as part of a project supported by the Japanese government to encourage the use of hydrogen for various sectors, including those using fossil fuels.
Green hydrogen is produced when water is electrolyzed to separate its hydrogen and oxygen molecules. This happens when renewable energy sources drive an electrical current through water. The technique does not result in greenhouse gas carbon dioxide. However, the IEA estimates that fewer than 0.1% of the hydrogen produced globally is now produced this way.
According to critics, it could be preferable to use that renewable energy instead of converting it to hydrogen. However, proponents of hydrogen claim that when carbon emissions are captured and stored underground, even those created from natural gas can be environmentally good.
Sato recognized the difficulty.
"First, we must establish a setting conducive to employing hydrogen. "It's important that the cycle of that system is working in all steps, including transporting it and making it, for hydrogen use to become widely used, and that environment must be stable," he told reporters on the sidelines of the race.

In addition to the credentials of hydrogen's greenness, there are other problems.
On the Formula One Grand Prix and other events test run at the Suzuka circuit in March, a Toyota vehicle powered by liquid hydrogen caught fire.
A leak sensor that was correctly functioning stopped the hydrogen leak in less than a tenth of a second from a pipe that had become loose due to the vehicle's vibrations. According to Toyota, nobody was harmed, the cabin was secured, and the fire was put out.
Toyota's No. 32 Corolla, one of the dozens of vehicles competing in the 24-hour race at Fuji Speedway, was doomed to fall short. Refueling and pit checks—important to racing—took several minutes in a race where competitors are battling for seconds.
However, according to Tomoya Takahashi, president of Toyota's Gazoo Racing Co., introducing liquid hydrogen into racing may be a modest step in the right direction.
"We're constructing for the future in this. He argued that the internal combustion engine has potential and is not the only solution.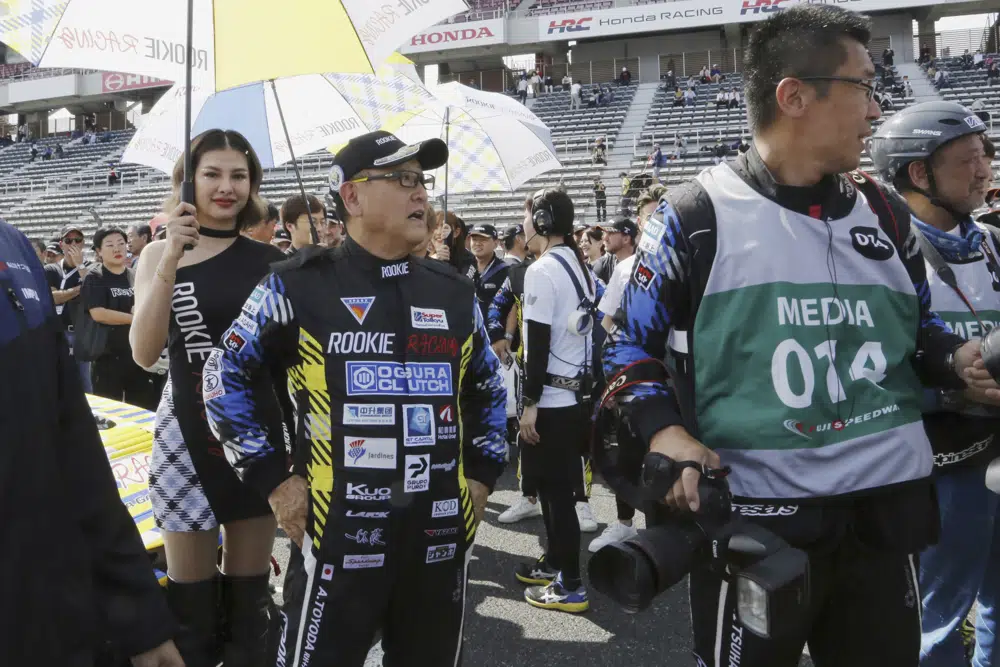 SOURCE – (AP)
2023: Nvidia Signals How Artificial Intelligence Could Reshape Technology Sector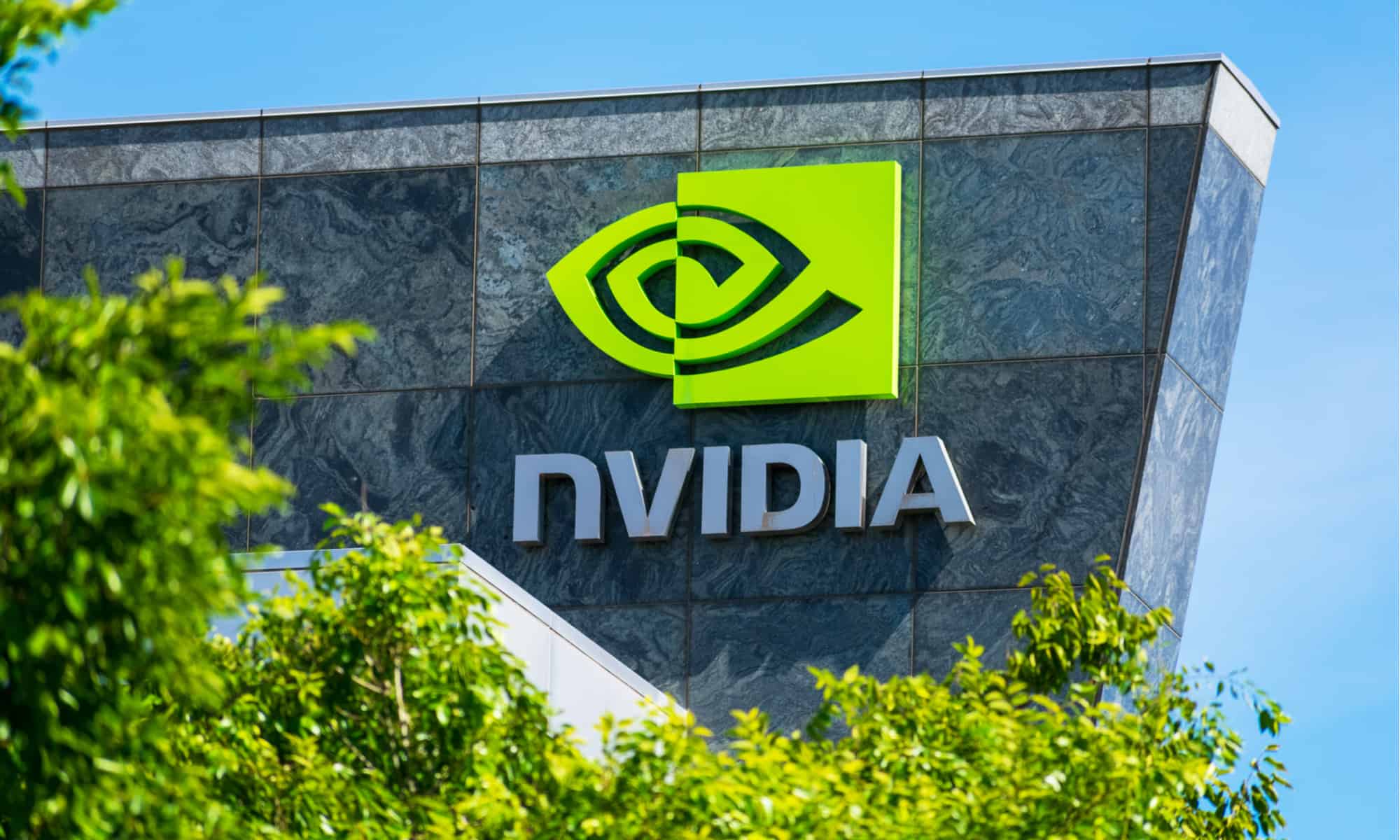 WASHINGTON — The U.S. Shares of Nvidia, already one of the most valuable businesses in the world, soared Thursday after the chipmaker forecasted a massive increase in revenue, indicating how dramatically the expanding use of artificial intelligence might transform the computer sector.
After a 25% rise in early trade, the California corporation is on its way to joining the exclusive club of $1 trillion companies like Alphabet, Apple, and Microsoft.
The developer of graphics chips for gaming and artificial intelligence posted a quarterly profit of more than $2 billion and revenue of $7 billion late Wednesday, above Wall Street projections.
However, Wall Street was caught off stride by its projections for $11 billion in sales this quarter. It's a 64% increase over the same period last year and far above the $7.2 billion industry analysts predicted.
"It appears that the new gold rush has begun, and NVIDIA is selling all the picks and shovels," wrote Susquehanna Financial Group's Christopher Rolland and Matt Myers on Thursday.
Chipmakers throughout the world were dragged along. Taiwan Semiconductor increased by 3.5%, while SK Hynix in South Korea rose by 5%. ASML, situated in the Netherlands, increased by 4.8%.

The U.S. Shares of Nvidia are already one of the most valuable businesses in the world.
Jensen Huang, creator and CEO of Nvidia, stated that the world's data centers require a makeover due to the transformation that AI technology will bring.
"The world's $1 trillion data center is nearly entirely populated by (central processing NVIDIA units) today," Huang remarked. "And $1 trillion, $250 billion a year, it's growing, but over the last four years, call it $1 trillion in infrastructure installed, and it's all based on CPUs and dumb NICs." It is essentially unaccelerated."
AI chips are intended to conduct artificial intelligence NVIDIA tasks more quickly and efficiently. While general-purpose processors, such as CPUs, can be utilized for lesser AI activities, they are "becoming less and less useful as AI advances," according to 2020 research from Georgetown University's Centre for Security and Emerging Technology.
"Because of their unique features, AI chips are tens or even thousands of times faster and more efficient than CPUs for training and inference of AI algorithms," the paper continues, saying that AI chips can also be more cost-effective than CPUs because of their higher efficiency.
According to analysts, Nvidia could be an early indicator of how AI will impact the tech sector.
"Last night, Nvidia gave jaw-dropping robust guidance that will be heard around the world and shows the historical demand for AI happening now in the enterprise and consumer landscape," stated Wedbush analyst Dan Ives. "We would point any investor calling this an AI bubble to this Nvidia quarter, particularly guidance, which cements our bullish thesis around AI and speaks to the 4th Industrial Revolution now on the horizon with AI."
SOURCE – (AP)
Target Pulls Back In Spending And Theft That Cost Retailer $1B This Year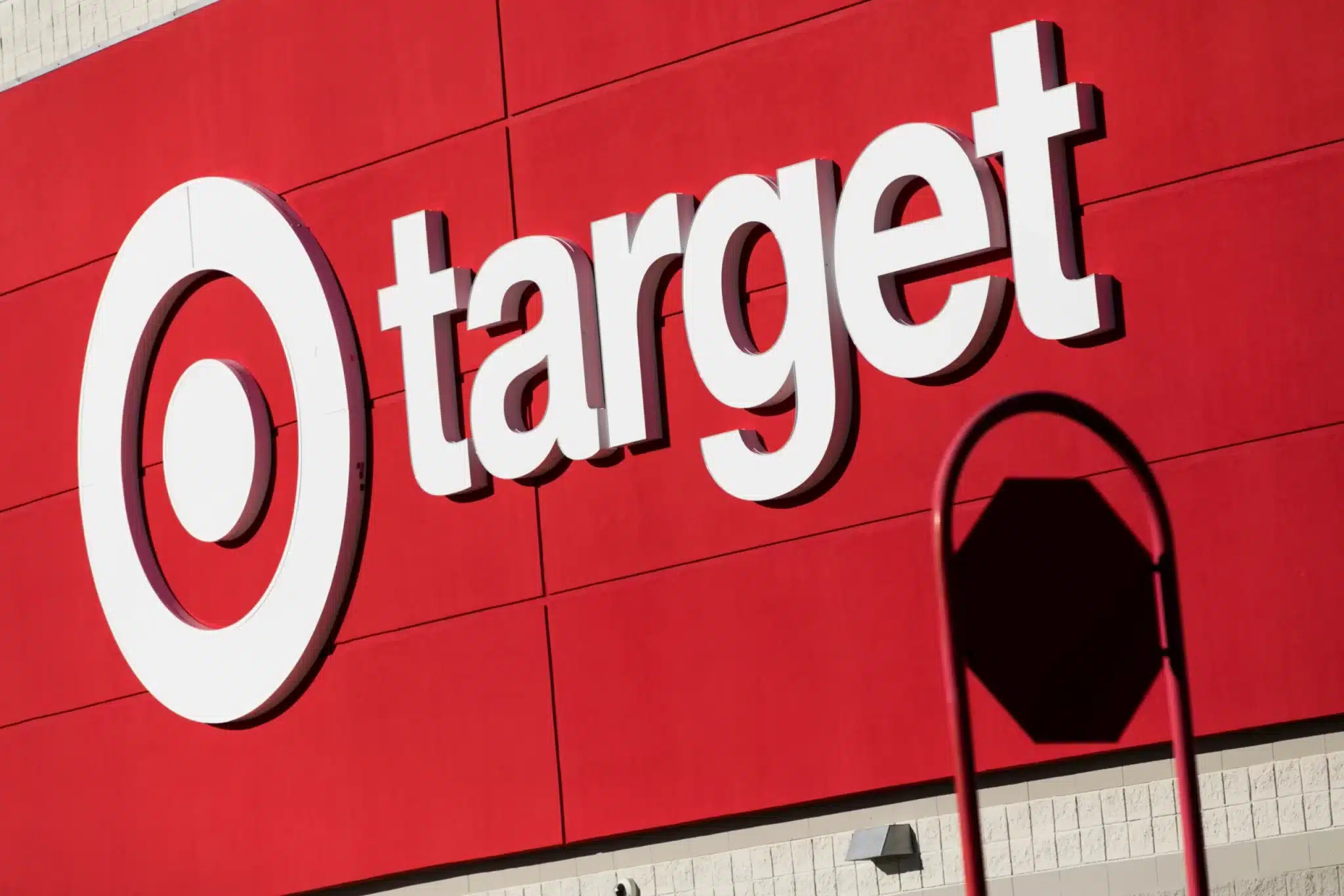 NEW YORK – Target reported another quarterly earnings fall on Wednesday and provided a cautious sales and profit estimate for the upcoming quarter.
The Minneapolis-based corporation is grappling with increased expenditures, which include rising theft as a major cause, as well as consumers who have grown more frugal with their purchasing.
Despite this, the company outperformed Wall Street estimates and maintained annual profit guidance above industry expert projections.
Target is one of the first major U.S. retailers to publish quarterly results, and much will be made of the impact that persistently high inflation and restricting credit have on customers. Walmart, the country's largest retailer, will disclose profits on Thursday. Later this month, Macy's, Kohl's, and Nordstrom will report quarterly results.
The nation's largest home improvement retailer, Home Depot, announced Tuesday that first-quarter sales fell 4.2% and expected its first annual revenue decline since 2009. Also on Tuesday, figures from the United States revealed that Americans increased their spending moderately last month, bolstered by a strong labor market and a drop in some commodity prices. However, it also demonstrated how Americans need help to keep up with inflation.
For the three months ending April 29, net income fell roughly 6% to $950 million, or $2.05 per share. This compares to the prior year's $1.01 billion, or $2.16 per share.
Sales increased 0.6% to $25.32 billion in the third quarter, up from $25.17 billion the previous year. According to FactSet, analysts predicted profits per share of $1.77 on revenues of $25.26 billion in the most recent quarter.

Target is one of the first major U.S. retailers to publish quarterly results.
The retailer's profit has fallen for the fifth quarter, though the drop was significantly lower. Target's profits fell 43% in the fourth quarter, 52% in the third quarter, 90% in the second quarter, and 52% in the first quarter of last year.
In the current quarter, earnings per share are expected to range between $1.30 and $1.70. According to FactSet, analysts expected $1.95 per share. The company is sticking to its previous projection of $7.75 to $8.75 per share for the full year. According to FactSet, analysts predict $8.36 per share.
Target said theft is affecting its bottom line, and it expects associated costs to exceed $1.2 billion this year, up from an estimated $700 to $800 million in stolen losses last year. The company claimed it is observing an increase in violent occurrences at its stores, but it does not want to close them, so it is tightening security and locking up some things.
Retailers are facing a spate of thefts and, in some cases, closing businesses and moving out of places due to large losses, some of which are linked to criminal groups. The issue has gotten increasing attention recently because of high-profile smash-and-grab retail crimes and flash mob robberies that have gotten national attention.

Target's stock increased almost 1% at the opening bell.
Comparable sales from stores or digital channels open for at least a year were flat in the first quarter compared to the previous year. This is a decline from the previous quarter's 0.7% rise. Customer traffic had increased. Shoppers prioritize purchasing necessities such as groceries over non-essentials, yet they rely on Target for affordable, contemporary clothing.
Comparable store sales increased by 0.7%, but comparable internet sales decreased.
"We came into 2023 clear-eyed about what consumers were facing with persistent inflation and rising interest rates," CEO Brian Cornell said on Tuesday's conference call with reporters.
Despite the competitive market, Target continues to invest in stores and online.
In early March, the discounter announced plans to invest up to $5 billion this year in increasing customer services, including a drive-up service for returns, renovations at 175 stores, and improvements to online shopping.
Target's stock increased almost 1% at the opening bell.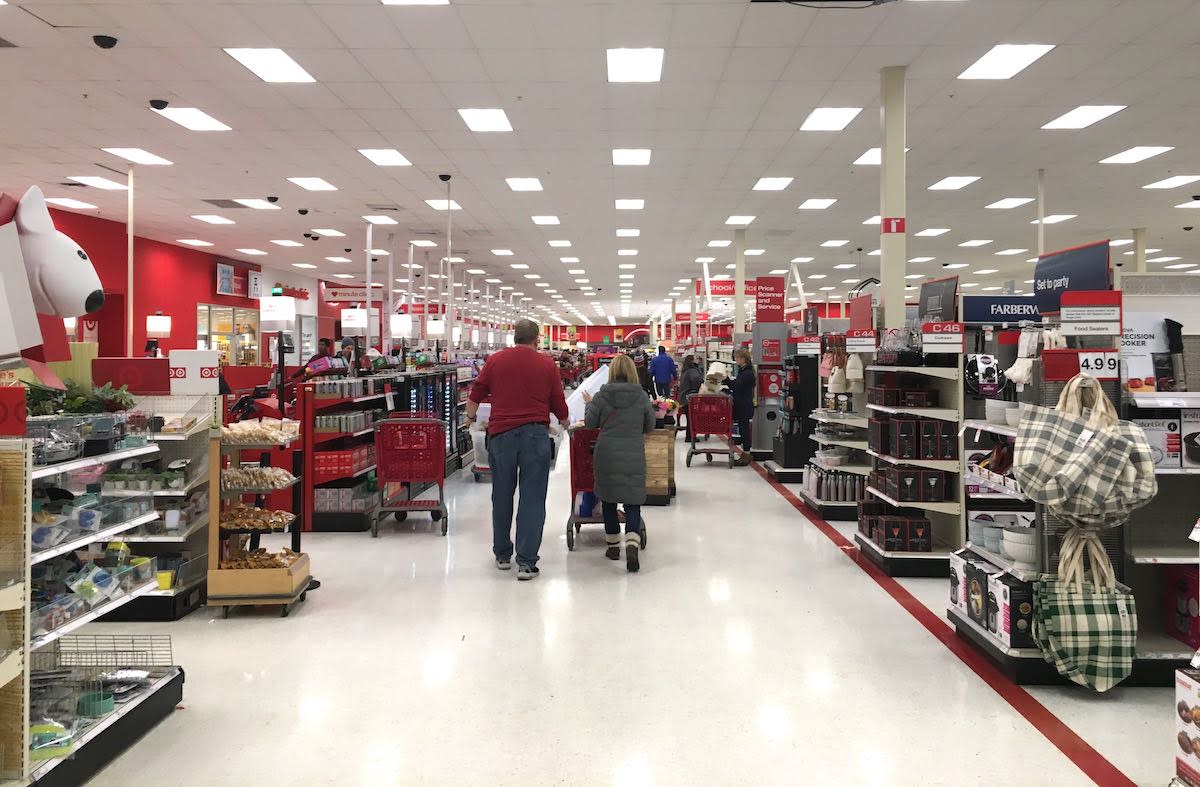 SOURCE – (AP)