As Iceland Braces For A Potential Volcanic Eruption, What Is Likely To Happen And What Are The Risks?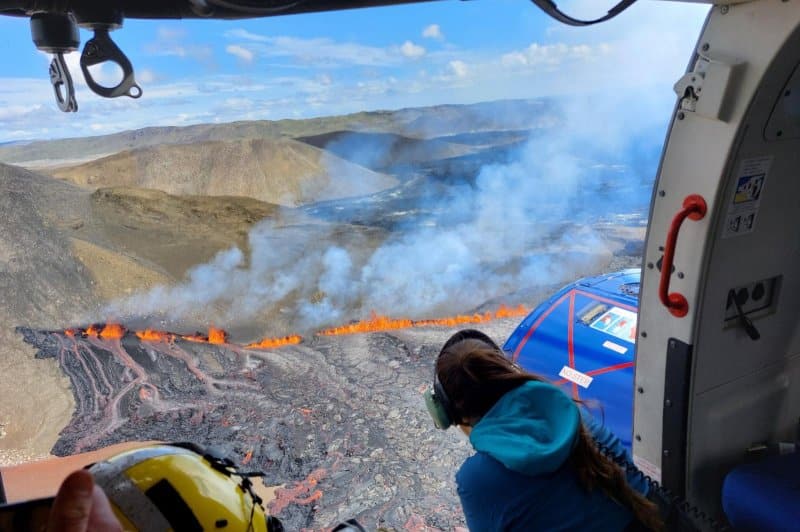 Iceland has declared a state of emergency, and more than 3,000 residents have been asked to evacuate the small coastal town of Grindavk as authorities predict the eruption of a volcano in the country's southwestern peninsula.
Scientists monitoring the situation, including those at Iceland's Met Office, noticed changes on Sunday that may indicate "magma is moving closer to the surface" and concluded on Monday that "the greatest area of magma upwelling" is 3.5 kilometers (two miles) northeast of Grindavk.
So, what do we know about this prospective eruption, what are the hazards, how may it disrupt travel, and why is Iceland, a 103,000-square-kilometer (40,000-square-mile) island, seeing so much seismic activity?
Iceland is seeing occurrences that its 360,000 citizens "have not experienced before, at least not since the eruption in Vestmannaeyjar," according to the country's Civil Protection Agency, referring to a 1973 eruption that occurred without warning and destroyed 400 homes.

As Iceland Braces For A Potential Volcanic Eruption, What Is Likely To Happen And What Are The Risks?
According to the Civil Protection Agency, a 15-kilometer (nine-mile) long magma channel currently spans from just northwest of Grindavk into the Atlantic Ocean, based on models constructed from data collected in the area on Saturday.
Magma is a mixture of molten and semi-molten rock beneath the Earth's surface that can trigger an eruption when it reaches the surface and transforms into lava.
Experts believe that if the lava erupts beneath the water, it will be more powerful than if it erupts on land. However, an explosion on land would pose a greater threat to Grindavk itself.
"It could become explosive if the magma interacts with sea water," said Michele Paulatto, a research fellow at Imperial College London.
"If it erupts beneath the sea, it could cause a Surtseyan eruption similar to the one that occurred in Iceland in 1963, which created the island of Surtsey." "Because that eruption lasted several years, this is a possibility," he added.
In a statement, Bill McGuire, Professor Emeritus of Geophysical & Climate Hazards at University College London, stated there is "no reason, currently, to think that this eruption will be particularly large," he added that "it is notoriously difficult to forecast how big an eruption will be."
"The evacuated town of Grindavík is very close to the position of the new fracture, and its survival is far from assured," he said. "Everything depends upon where magma eventually reaches the surface, but the situation doesn't look good for the residents of the town."
There is still a chance that the magma will never reach the surface. According to Dave McGarvie, a volcanologist at the University of Lancaster in the United Kingdom, "not all dikes breach the surface to form eruptions… perhaps only one out of every three or four."
He said: "The best-case scenario is that this happens to the 15-km-long dike that has just formed, and that it simply cools and solidifies – and does not erupt."
However, some of the repercussions of the earthquake activity are already visible. Roads in the area have been damaged by earthquakes, with the Icelandic road administration posting photographs on social media of disintegrating tarmac, broken pavements and gaping fissures in the road.
After experts stated they couldn't rule out the possibility of a magma tunnel reaching Grindavk, the Civil Protection Agency evacuated the town on Friday night. However, some inhabitants were permitted back to one area under police supervision on Sunday to rescue pets and vital items.
The famous Blue Lagoon, a geothermal spa approximately seven kilometers (four miles) north of Grindavk that lures tourists to its steaming water, was closed as a precaution on Thursday.
"Toxic fumes are a real concern, the main being sulphur dioxide which can be corrosive and cause breathing problems," he said. "It's not something we need to worry about in the UK, but the local population and tourists can be affected depending on the prevailing wind direction."

Is Reykjavik safe from the eruption?
Grindavk is located around 70 kilometers (43 miles) southwest of Reykjavik, Iceland's capital city. Authorities have not issued an evacuation order for Reykjavik, implying that they believe the city will be unaffected by the eruption.
However, Keflavik, Iceland's only international airport, is around 20 miles from Grindavk.
Experts do not expect a volcanic eruption to generate the same level of devastation as the Eyjafjallajökull volcano erupted in 2010 because it is unlikely to involve the glacial ice that resulted in a massive ash cloud.
As a result of the ash thrown out by the 2010 eruption, which threatened to stall aircraft engines and cause electrical failure, over 100,000 flights were canceled, affecting 2 million people.
"Eyjafjallajökull involved an eruption through or next to glacial ice that melted and provided water that made the eruption more explosive than it would have otherwise been, hence the high eruption plume and very wide ash dispersal," said Lionel Wilson, Emeritus Professor of Earth & Planetary Sciences at Lancaster University.
"This should not have happened…As a result, they will just have to contend with weakly explosive lava fountains feeding lava flows."
Volcanic eruptions are common in Iceland, albeit they usually occur in the wilderness, far from human areas. The Bárarbunga volcano system in the country's center erupted in 2014, resulting in lava covering 84 square kilometers (32 square miles) of highland and causing no harm to any communities.

Why are there so many volcanos in Iceland?
For the first time in over 6,000 years, the Fagradalsfjall volcano system erupted in 2021. It also did not endanger populated areas and became a tourist attraction as people gathered to see a volcanic explosion.
Iceland is located on a tectonic plate boundary constantly splitting apart, pushing North America and Eurasia apart along the Mid-Atlantic Ridge. A massive mantle plume, hotter than the surrounding magma, rests beneath it, melting and thinning the Earth's crust. Because of these characteristics, Iceland is home to 32 active volcanoes.
Source – (CNN)
Australia Swelters Under Extreme Heat As Rare Early Cyclone Barrels Toward Northern Coast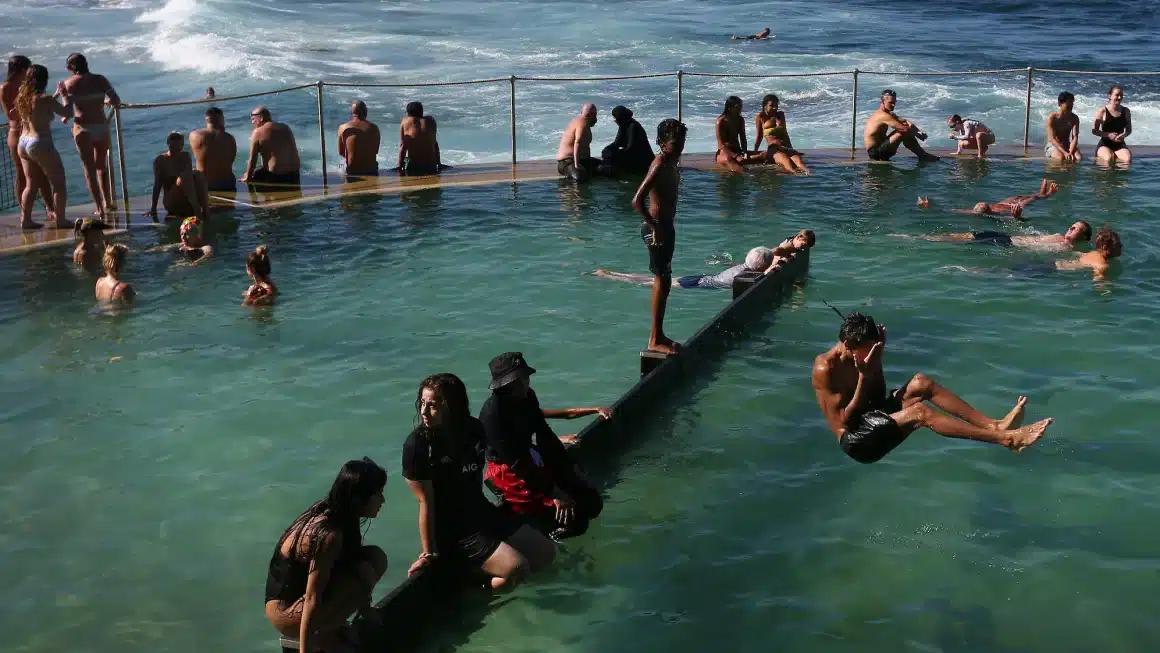 A tropical cyclone has rapidly strengthened off Australia's northern coast, as millions face heat wave conditions expected to last into the weekend.
According to the Joint Typhoon Warning Center, severe tropical storm Jasper strengthened to the equivalent of a Category 4 hurricane on Friday, with maximum winds of 220 kilometers per hour (138 mph).
"Further intensification Friday is possible, and a category 5 system cannot be ruled out," according to the country's meteorology bureau.
According to a CNN investigation of National Hurricane Center storm tracks, Jasper is the earliest Category 4 tropical cyclone to form in the Coral Sea since records began in 1900.
The storm, which is 1,195 kilometers (742 miles) northeast of Queensland and moving south at 9 kilometers per hour (6 miles per hour), could hit the coast near Cairns, a city of 250,000 people, with maximum sustained winds of 140 kilometers per hour (87 miles per hour) by early Tuesday.
Forecasters believe the expected route could change.

Australia Swelters Under Extreme Heat As Rare Early Cyclone Barrels Toward Northern Coast
During El Nio, a climate trend in the Pacific Ocean along the equator that often reduces rainfall on Australia's east coast, the storm arrives unusually early.
This year's system has had an impact on weather all over the world, and it has the potential to significantly impact storm seasons.
Meanwhile, heat advisories are in effect in various states and territories, including New South Wales, which has a population of almost 8 million people.
Temperatures in Sydney, the state capital of New South Wales, are anticipated to reach 40 degrees Celsius (104 degrees Fahrenheit) on Saturday, thanks to strong, dry winds.
Due to the elevated risk of bushfires, some Sydney schools were forced to close on Friday, and a total fire ban was in effect in some parts of NSW.
On Friday, regions of South Australia received a "catastrophic" fire rating, the highest on the scale, indicating that lives and property are likely to be lost if a fire starts.

Parts of New South Wales and Victoria have extreme fire risk ratings.
The heat is expected to subside by the end of the weekend and into early next week.
With frequent heat waves, excessive rains, and destructive bushfires, Australia is one of the most vulnerable countries to the effects of climate catastrophe.
Earlier this year, amid Australia's warmest winter since records began in 1910, more than 20 runners in the Sydney Marathon were hospitalized due to heat exhaustion.
Ski resorts, including the country's largest, Perisher, also closed early owing to a lack of snow.
Fears were especially high because the devastating 2020 Black Summer fires, the country's worst in decades, are still fresh in the minds of millions of Australians.
The fires consumed 10 million hectares (24.7 million acres), killing hundreds and destroying over 3,000 homes.
SOURCE – CNN
Azerbaijan And Armenia Agree To Prisoner Swap And To Work Towards Peace Deal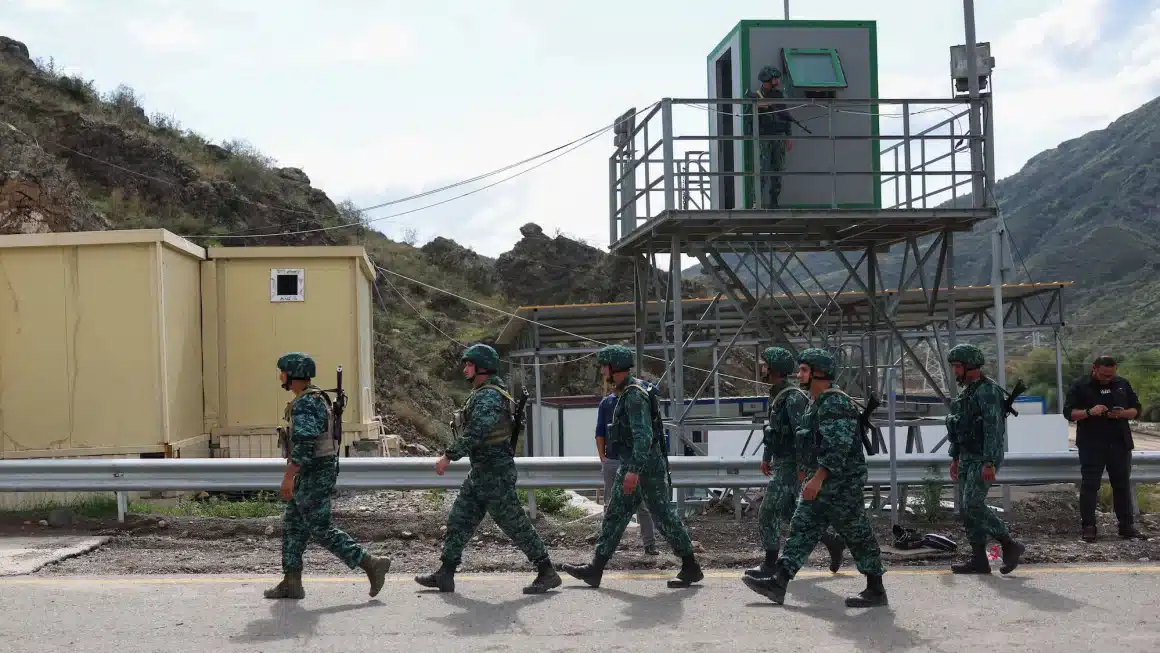 Azerbaijan and Armenia have agreed to exchange prisoners and work toward restoring relations and a peace agreement to end a decades-long conflict, which the US and EU have applauded.
According to a joint statement issued by Azerbaijan's state news agency, AZERTAC, Azerbaijan will swap 32 prisoners of war for two military personnel.
"The Republic of Armenia and the Republic of Azerbaijan both believe that there is a historical chance for the region to achieve long-awaited peace." The two countries "reaffirm their intention to normalize relations and reach a peace treaty based on the principles of sovereignty and territorial integrity," according to the statement. The breakthrough resulted from conversations between the offices of Azerbaijan's president and Armenia's prime minister.
"An agreement has been reached on taking tangible steps towards building confidence between two countries," the statement says.

Azerbaijan And Armenia Agree To Prisoner Swap And To Work Towards Peace Deal
According to Matthew Miller, a spokesperson for the US State Department, the prisoner swap was "an important confidence-building measure" as the two countries worked toward a peace agreement.
"We commend Azerbaijani President (Ilham) Aliyev and Armenian Prime Minister (Nikol) Pashinyan for their joint efforts to lay the groundwork for a more peaceful and prosperous future for the people of the South Caucasus," the statement read. "The United States will continue to strongly support efforts to reach a durable and dignified peace."
"Establishing and deepening the bilateral dialogue between sides has been a key objective of the EU-led Brussels process: today's progress is a significant step," said EU Council President Charles Michel on X. "I now encourage the leaders to finalize the … peace deal ASAP."
The neighboring countries have been at odds for decades over Nagorno-Karabakh, an area in the Caucasus Mountains.
After mounting a quick 24-hour attack, Azerbaijan reclaimed control of Nagorno-Karabakh, an ethnic-Armenian enclave within its boundaries, in September.

Azerbaijan And Armenia Agree To Prisoner Swap And To Work Towards Peace Deal
Nagorno-Karabakh is internationally recognized as part of Azerbaijan but has been controlled by Armenian rebels for decades. Since the fall of the Soviet Union, Armenia and Azerbaijan have fought two wars over Nagorno-Karabakh, and cease-fire agreements have proven unstable.
Armenia admitted earlier this year that the province was part of Azerbaijan, but there are still disagreements about the future of its administration.
The latest progress on prisoner swaps and repairing relations came as delegates from both countries gathered in Dubai for the COP28 climate conference.
The statement also stated that Armenia would withdraw from consideration to host the annual UN-backed climate meeting next year and that Azerbaijan hoped other nations would support its bid.

Azerbaijan And Armenia Agree To Prisoner Swap And To Work Towards Peace Deal
There is a vacancy for the summit host for COP29 in 2024, which, according to UN standards, should be hosted in Eastern Europe. Before Thursday, the two countries had been obstructing each other's candidacy in the voting process.
A vote among the region's nations determines the year's host country. Russia voted against numerous countries that are members of or allies of the European Union.
Azerbaijan is a big oil and gas producer that has been strengthening ties with Russia. Oil and gas account for about half of the country's GDP and over 90% of its exports.
SOURCE – (CNN)
Italy Quits Belt And Road Plan As Europe Rethinks China Relations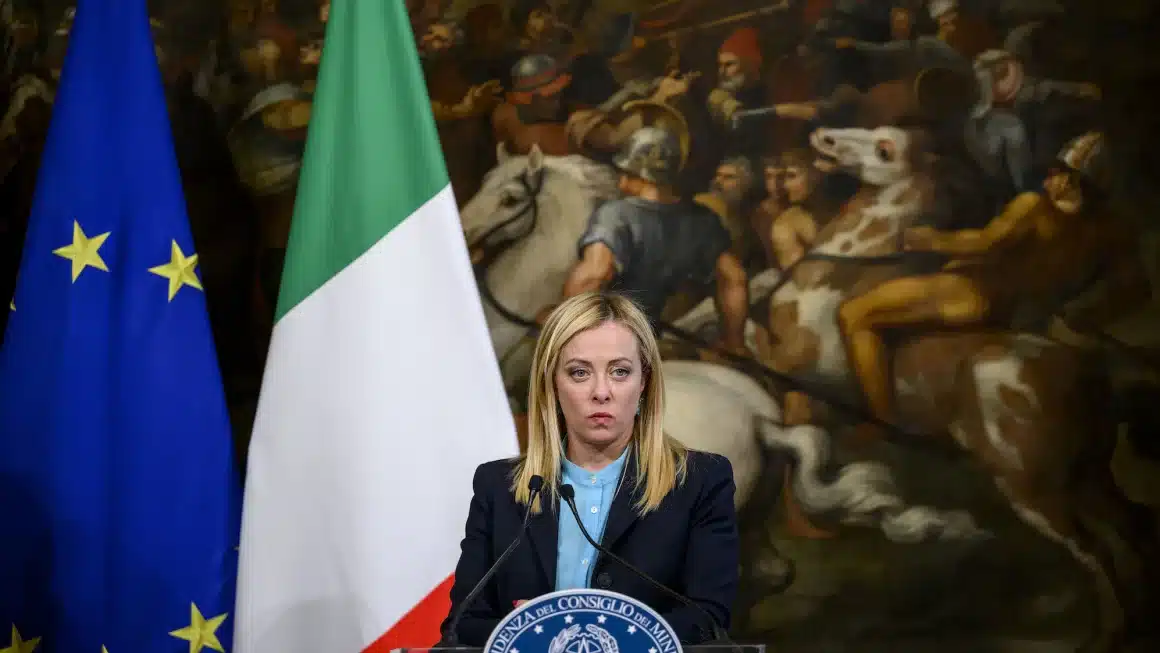 Italy, the only G7 country to join China's flagship Belt and Road Initiative, will abandon the global infrastructure program when its contract expires next year, marking the latest symptom of Europe's growing hostility against Beijing and its worldwide ambitions.
Giorgia Meloni, the prime minister, acknowledged the much-anticipated action on Thursday. She made the promise during her election campaign last year in response to complaints that the agreement with China that a previous administration had negotiated in 2019 had not been particularly beneficial to Italy's economy.
On the other hand, Meloni emphasized that Rome could maintain excellent relations with Beijing outside of the program, which has increased China's worldwide power while raising concerns that it has burdened some nations with unmanageable debt.

Italy Quits Belt And Road Plan As Europe Rethinks China Relations
"I believe we should… improve our cooperation with China on trade and the economy," Meloni told reporters, according to Reuters, in her first public comments on the matter following rumors that Italy had informed China of its decision not to renew the treaty when it ends in March 2024.
"The tool of the (BRI) … has not produced the results that were expected," she said in a statement.
Italy's decision coincides with the European Union's campaign to "de-risk" its supply chains from China and secure critical technologies after the bloc's designation of Beijing as a "systemic rival" in 2019.
These tensions were on display Thursday during a conference in Beijing between EU leaders and Chinese leader Xi Jinping, as the two sides grappled with issues ranging from trade to Russia's war in Ukraine – with little progress made.
When asked about the Italian pullout during a normal news briefing on Thursday, China's Foreign Ministry maintained a cautious tone, citing the "enormous appeal and global influence of Belt and Road cooperation."
"China vehemently opposes attempts to smear and sabotage Belt and Road cooperation, or to incite bloc confrontation and division," said spokesperson Wang Wenbin, without mentioning Italy specifically.

Italy Quits Belt And Road Plan As Europe Rethinks China Relations
China has signed collaboration agreements with what it claims are more than 140 countries for the initiative, which has invested hundreds of billions of dollars in roads, ports, airports, and bridges, mostly in the Global South over the last decade.
Italy's decision to join the scheme in 2019 was generally interpreted as a diplomatic victory for Beijing, prompting criticism from Washington and Brussels.
This summer, Italian Defense Minister Guido Crosetto called the 2019 decision "wicked," citing growing trade disparities between the two countries in an interview with Corriere della Sera newspaper.
Last year, China imported $26.9 billion in Italian goods, up from $21.4 billion in 2019. According to China's customs data, Chinese exports to Italy increased from $33.5 billion to $50.5 billion during the same time.
Former China-friendly Prime Minister Giuseppe Conte, who joined the scheme, blasted the withdrawal in an interview on his Facebook page, saying it was made for "ideological reasons" and risked "scuppering" future Italian export growth.

Italy Quits Belt And Road Plan As Europe Rethinks China Relations
In an interview with the Italian news outlet Fanpage earlier this year, the Chinese Ambassador to Italy, Jia Guide, stated that a "reckless" choice to withdraw from the accord would have a "negative" influence on cooperation.
Italian politicians were eager to tread gently in their withdrawal, with Meloni frequently implying that good relations with China could be maintained outside of the Belt and Road initiative. She has also refuted allegations that the US persuaded her to abandon the scheme.
Rome withdrew as a delegation of top European Union officials arrived in Beijing for the first EU-China meeting in four years.
Chinese leaders saw the summit as a critical opportunity to calm tense relations with Europe, which Beijing sees as a major potential counterweight in its competition with the United States.
"We should not regard each other as rivals simply because our systems are different," Xi told the visiting leaders, according to China's official readout. "We should not reduce cooperation because competition exists, or engage in confrontation because there are disagreements."

Italy Quits Belt And Road Plan As Europe Rethinks China Relations
European Commission President Ursula von der Leyen and European Council President Charles Michel challenged Xi and Chinese Premier Li Qiang on their countries' massive trade deficits and "unfair competition," while Li urged the EU to be "prudent" in its use of "restrictive" economic policies.
Even though the summit looked to achieve nothing regarding fundamental problems, Von der Leyen stated that both parties agreed "that it is in our mutual interest to have balanced trade relations."
The EU will seek "concrete progress following these discussions," according to a statement issued after the meeting.
Source – CNN