Biden Slammed for Viktor Bout, Brittney Griner Exchange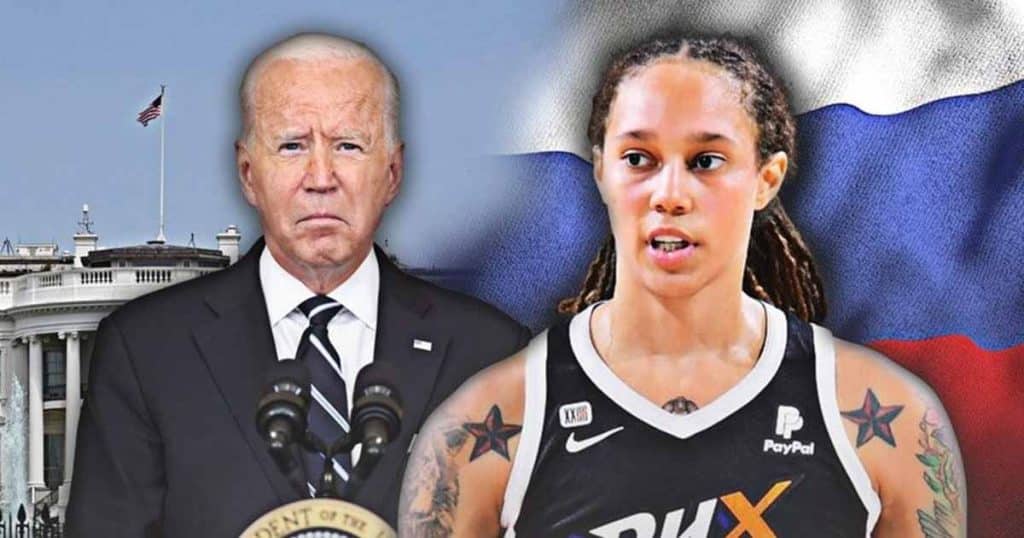 US President Biden has been slammed as weak after Viktor Bout, the Russian arms dealer was exchanged for WNBA star Brittney Griner. Bout is widely known abroad as the "Merchant of Death," fueling some of the world's worst conflicts.
In Russia, however, he's seen as a swashbuckling businessman who was unjustly imprisoned after an overly aggressive U.S. sting operation. In 2008, one of the world's leading illegal arms dealers was apprehended in Thailand on suspicion of supplying weapons to a Colombian rebel group.
Victor Bout is a former Soviet air force officer who gained fame supposedly by supplying weapons for civil wars in South America, the Middle East and Africa.
The 41-year-old former Russian KGB officer allegedly sold weapons to anyone willing to pay, including Taliban forces and various warring factions in more than a dozen African countries.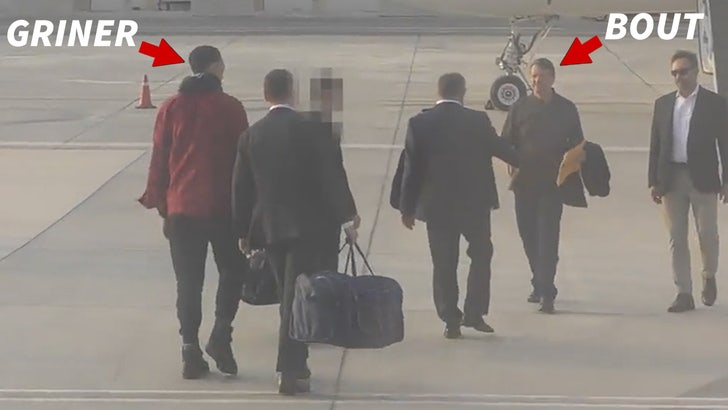 Russia's Foreign Ministry said in a statement the swap took place in Abu Dhabi, and Russian TV showed a video of Bout in a private jet, getting his blood pressure checked and speaking with his family by phone.
It later showed his arrival at Moscow's Vnukovo airport, with his wife and mother hugging him.
"They simply woke me up and told me to gather my belongings," Bout said, referring to U.S. prison officials. "They didn't provide any special information, but I understood the unfolding situation."
Tass reported that Bout's mother, Raisa, thanked President Vladimir Putin and the Foreign Ministry for freeing her son.
Russia had pushed for Bout's release for years, and as speculation about a deal grew, the upper house of parliament opened a display of paintings he created while imprisoned, ranging from Soviet dictator Josef Stalin to a kitten.
The show of his art underlined Bout's complexities. Though in a bloody business, the 55-year-old was a vegetarian and classical music fan who is said to speak six languages.
Even the former federal judge who sentenced him in 2011 to 11 years in prison was sufficient punishment.
"He's done enough time for what he did in this case," Shira A. Scheindlin told The Associated Press in July as prospects for his release appeared to rise.
Griner, arrested in February at Moscow's Sheremetyevo Airport after vape canisters containing cannabis oil were discovered in her luggage, was sentenced to nine years in August.
Washington protested her sentence as disproportionate, and some observers suggested that trading an arms merchant for someone jailed for a small number of drugs would be a poor deal.
Bout was convicted in 2011 on terrorism charges. Prosecutors said he was willing to sell weapons worth up to $20 million, including surface-to-air missiles capable of shooting down US helicopters. When they claimed at his sentencing in 2012, Bout yelled, "It's a lie! "
Bout has maintained his innocence throughout, describing himself as a legitimate businessman who did not sell weapons.
Bout's case fits well into Moscow's narrative that Washington sought to trap and oppress innocent Russians on flimsy grounds.
"From the resonant Bout case, a real 'hunt' by Americans for Russian citizens around the world has unfolded," the government newspaper Rossiiskaya Gazeta wrote last year.
Russia has increasingly cited his case as a human rights issue. His wife and lawyer claimed his health deteriorated in the harsh prison environment where foreigners are not always eligible for breaks that Americans might receive.
Bout had not been scheduled to be released until 2029. He was held in a medium-security facility in Marion, Illinois.
"He got a hard deal," said Scheindlin, the retired judge, noting the U.S. sting operatives "put words in his mouth" so he'd say he was aware Americans could die from weapons he sold to require a terrorism enhancement that would force a long prison sentence, if not a life term.
Scheindlin gave Bout the mandatory minimum 25-year sentence but said she did so only because it was required.
At the time, his defence lawyer claimed the U.S. targeted Bout vindictively because it was embarrassing that his companies helped deliver goods to American military contractors involved in the war in Iraq.
The deliveries took place despite UN sanctions imposed on Bout in 2001 due to his reputation as a notorious illegal arms dealer.
Prosecutors had urged Scheindlin to sentence Bout to life in prison, claiming that if he was right to call himself a businessman, "he was a businessman of the most dangerous order."
When Bout was arrested in Bangkok, Thailand, in March 2008, his net worth was estimated to be around $6 billion. Authorities in the United States duped him into leaving Russia for what he thought was a business meeting to ship what prosecutors described as "a breathtaking arsenal of weapons — including hundreds of surface-to-air missiles, machine guns, and sniper rifles — 10 million rounds of ammunition, and five tons of plastic explosives."
He was apprehended at a Bangkok luxury hotel following conversations with Drug Enforcement Administration informants posing as the Revolutionary Armed Forces of Colombia, also known as the FARC. Washington had classified the group as a narco-terrorist group.
He was extradited to the U.S. in November 2010.
A high-ranking Foreign Office minister bestowed the moniker "Merchant of Death" on Bout. The nickname was mentioned in Bout's indictment by the US government.
Biden was Slammed as weak on Twitter.
Meet Brittney Griner & Marine Paul Whelan.
Both Americans.
Both were convicted in Russian courts on dubious charges.
Both serving multi-year sentences in Russian prison.
Brittney hates America
Paul served America

Guess which one Biden traded a terrorist to free?

Semper fi Paul pic.twitter.com/tuP1R6AZpf

— Benny Johnson (@bennyjohnson) December 8, 2022
Critics slammed the Biden administration's deal to bring WNBA player Brittney Griner back to the United States after she was sentenced to nine years in a Russian prison on drug-related charges.
In addition to critics claiming Russian President Vladimir Putin gained an advantage in this deal by regaining control of its "Merchant of Death," they chastised Biden for failing to return U.S. Paul Whelan, a Marine veteran.
Whelan has been imprisoned in Russia since 2018 on espionage charges and is serving a 16-year sentence.
On Twitter, critics slammed the entire transaction, with some calling it the worst trade they'd ever seen.
In a Thursday morning tweet, Barstool Sports founder Dave Portnoy slammed the trade, writing, "This is great news until you Google Victor Bout and realizes Biden just got taken to the woodshed on this deal. This has to go down as the most lopsided trade in history. What happened to Griner was beyond f—-ed, but this feels like a short-sighted PR stunt."
This is great news till you Google who Victor Bout is and realize Biden just got taken to the woodshed on this deal. This has to go down as the most lopsided trade in the history of trades. What happened to Griner was beyond fucked but this feels like a short sighted PR stunt https://t.co/gS3wn5Me7O

— Dave Portnoy (@stoolpresidente) December 8, 2022
Sports journalist and conservative podcaster Jason Whitlock was not impressed with the trade either, commenting, "Help me wrap my mind around this Griner-for-Death trade.
Is this one of the lowest points in US foreign policy history, or am I exaggerating? Please provide some context: what compares? Bay of BIG 2.0?"
"While it's nice that Griner is home," former CIA member John Sipher tweeted, "we need to be honest. This is playing Putin's game. Bout was an actual criminal charged through a credible legal process recognized worldwide. Griner was a hostage taken to extort us."
While it's nice that Griner is home, we need to be honest. This is playing Putin's game. Bout was an actual criminal charged through a credible legal process recognized around the world. Griner was a hostage taken in order to extort us. https://t.co/J8b4kqlYkl

— John Sipher (@john_sipher) December 8, 2022
RedState author Bonchie tweeted, "To accomplish this, you put a murderous arms dealer back on the street and left the US Marine who has been there three years out of the deal. Griner shouldn't have been sentenced to nine years, but bragging like this? That's pretty gross."
As I wrote back in July, the U.S. trading the world's most notorious arms dealer to Russia in order to get back Brittney Griner looks to me like a straight-up case of paying the Dane-Geld. https://t.co/rYkIaQgvLL pic.twitter.com/SlxWFMECK1

— Jim Geraghty (@jimgeraghty) December 8, 2022
National Review correspondent Jim Geraghty slammed President Biden's tweet promoting the swap. He tweeted, "And all it cost the U.S. was putting the world's most notorious arms dealer, with a near-ocean of blood on his hands, who equipped armies of child soldiers and sold weapons to al-Qaeda and the Taliban, back on the metaphorical streets."
Biden's DOJ Criminally Charges Former President Donald Trump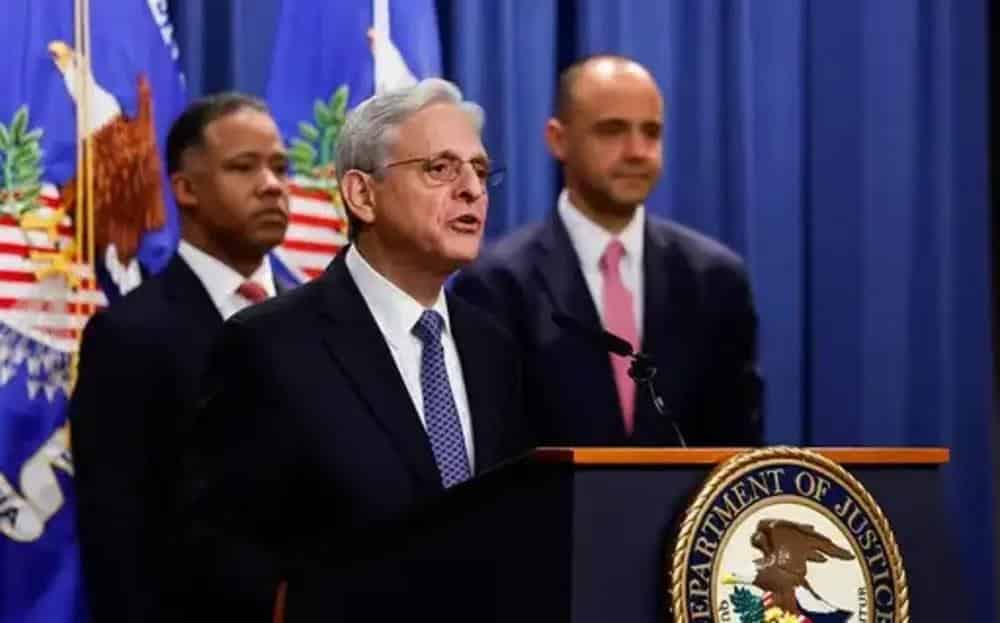 Former President Donald Trump has been charged with federal crimes as a result of Special Counsel Jack Smith's months-long investigation. Trump is charged with at least seven felony offences, including document tampering and obstruction of justice. He has been summoned to federal court in Miami on Tuesday.
Trump announced the indictment on his Truth Social social media site. According to sources, federal prosecutors told Trump's attorneys of the charge shortly before he publicized it.
Trump stated that he has "been summoned to appear at the Federal Courthouse in Miami on Tuesday, at 3 PM."
Trump has been indicted for the second time this year. Trump pleaded not guilty in April after Manhattan District Attorney Alvin Bragg charged him with 34 counts of falsifying business documents in the first degree.
Smith was appointed in November 2022 by Attorney General Merrick Garland to examine Trump's suspected inappropriate retention of secret records at his Mar-a-Lago estate.
Trump home raided
In February 2022, NARA informed Congress that Trump had taken 15 boxes of presidential records to his personal property in Florida. The 15 boxes were seized from Mar-a-Lago by NARA, who "identified items marked as classified national security information within the boxes." NARA sent the case to the Justice Department.
These boxes purportedly held "classified national security information," as well as official correspondence between Trump and foreign heads of state.
Among the classified materials seized by the FBI during the August raid were a letter from former President Obama to Trump, a letter from Kim Jong Un, a birthday dinner menu and a cocktail serviette.
Last year, Trump claimed that the National Archives did not "find" the records, but that they were "given, upon request." According to sources close to the former president, he was cooperating and there was "no need" for the raid.
The FBI inquiry "established that documents bearing classification markings, which appear to contain National Defence Information (NDI), were among the materials contained" in the 15 boxes Trump first gave over to the NARA, according to the affidavit.
"A preliminary triage of the documents with classification markings revealed the following approximate numbers: 184 unique documents bearing classification markings, including 67 documents marked CONFIDENTIAL, 92 documents marked SECRET, and 25 documents marked TOP SECRET," according to the affidavit.
According to the unsealed and heavily redacted affidavit used to justify the raid, the FBI stated that it had "probable cause to believe" that additional records containing classified information, including National Defence Information, would be discovered on the premises of the Mar-a-Lago home, in addition to what he had previously turned over to the NARA.
According to the property receipt from the FBI raid on August 8, 2022, agents took around 20 boxes of things from the premises, including one set of documents labelled "Various classified/TS/SCI documents," which refers to top secret/sensitive compartmented information.
Top secret papers
Records protected by that government classification level may contain human intelligence and information that, if exposed, could jeopardise relations between the United States and other countries, as well as the lives of intelligence operations abroad. However, the classification also includes national security material pertaining to the president of the United States' daily operations.
The property receipt also said that FBI agents collected four sets of top secret papers, three sets of secret documents, and three sets of confidential documents, however the document contains no information about any of those data.
The search was performed by the government in response to what it perceived to be a breach of federal laws: Gathering, transferring, or losing defence information is a violation of 18 USC 793; concealment, removal, or mutilation is a violation of 18 USC 2071; and destruction, alteration, or fabrication of data in federal investigations is a violation of 18 USC 1519.
The charge of "gathering, transmitting, or losing defence information" is a violation of the Espionage Act.
The charge follows the discovery of confidential materials in President Biden's office at the Penn Biden Centre last year. Those records came from his time as vice president during the Obama administration, as well as his stint in the United States Senate.
Investigation into the Capitol riot
Garland initially chose U.S. Attorney John Lausch to conduct an investigation into sensitive data discovered at the Penn Biden Centre. More classified data were discovered at Biden's Wilmington, Delaware residence in December, but the revelations were not made public until this year.
Garland later hired Special Counsel Robert Hur to investigate Biden's unlawful retention of confidential records. Hur took up the Department of Justice probe from Lausch.
Meanwhile, secret documents were discovered at the home of former Vice President Mike Pence in Indiana.
On January 6, 2021, Smith also took over the Justice Department's investigation into the Capitol riot. In that capacity, he investigated whether Trump or other officials hampered the peaceful transition of power following the 2020 presidential election, including the certification of the Electoral College result on that day.
The Biden White House did not respond to Fox News' request for comment.
Last Monday, Fox News reported that the Justice Department had completed its investigation and that Pence would not be indicted.
CNN Ousts CEO Chris Licht After A Brief, Tumultuous Tenure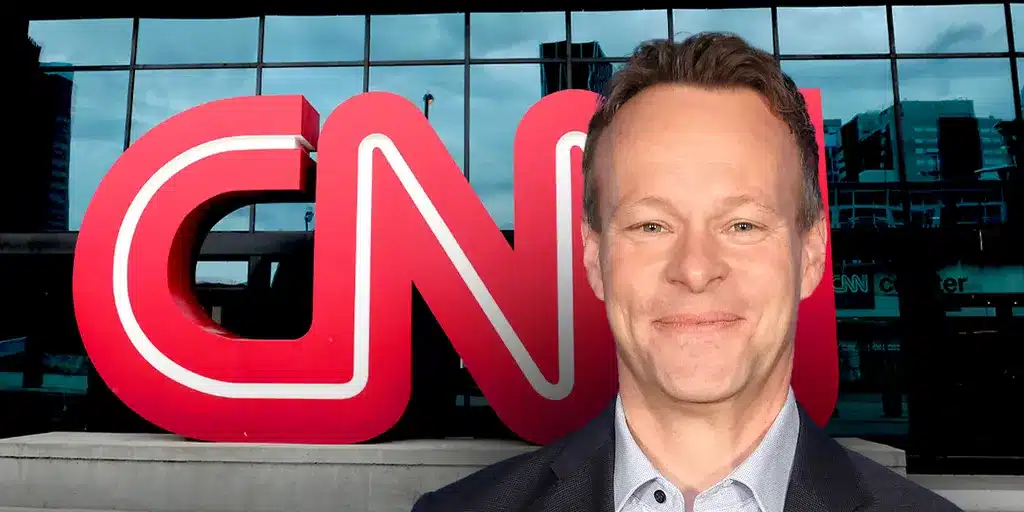 THE NEW YORK CNN fired Chief Executive Chris Licht, After a turbulent year in charge of the faltering news organization, culminating in a stinging magazine feature and the growing realization that he'd lost the trust of the network's journalists, CNN fired Chief Executive Chris Licht.
Just two days after Licht declared he would "fight like hell" to earn the respect of those around him, the change was revealed at CNN's editorial meeting on Wednesday morning.
In addition to appointing a four-person interim leadership team, Warner Bros. Discovery CEO David Zaslav announced during the editorial meeting that he would conduct a comprehensive search for Licht's replacement.
Republicans had grown increasingly wary of the network due to frequent attacks by the late President Donald Trump. Thus, Licht was mandated to try and make CNN more appealing to both sides of the country's political spectrum.
However, several network employees viewed Licht's call for change as a rejection of their prior efforts, and a live town hall interview with Trump last month generated strong opposition.
Don Lemon was fired from the network's morning show earlier this year after Licht tried to modernize it, but it was unsuccessful. Creating a new prime-time lineup was protracted, as Kaitlan Collins was only recently chosen to host the 9 p.m. hour, which has been without a permanent host since Chris Cuomo was let go in December 2021.

CNN fired Chief Executive Chris Licht.
Just over a year ago, Zaslav appointed Licht to succeed Jeff Zucker, a well-liked predecessor who had created shows like MSNBC's "Morning Joe," CBS' morning news program, and Stephen Colbert's late-night show. Zucker was let go for failing to disclose a mutually beneficial relationship with another CNN executive.
The position "was never going to be easy, especially at a time of great disruption and transformation," Zaslav wrote in a memo to CNN employees.
He remarked, "Chris put his heart and soul into it. It has been clear throughout his tenure that he has a great affection for journalism and this industry. Unfortunately, things did not turn out as we had intended, and in the end, I was responsible.

An inquiry for comment from Licht has yet to receive a response.
"Inside the Meltdown at CNN," a lengthy profile of Licht that appeared in Atlantic magazine on Friday, proved embarrassing and probably sealed his demise. Before he arrived, Licht criticized some of CNN's COVID coverage, which infuriated some journalists.
According to a Wall Street Journal piece published Tuesday night, Jake Tapper, Anderson Cooper, and Erin Burnett, three of CNN's top anchors, reportedly privately voiced their disapproval of Licht's management.
In the meantime, viewers were leaving. With 494,000 viewers in May, CNN's prime-time audience was down 16% from April and fell short of MSNBC, its nearest competitor in the news market.
Amy Entelis, Virginia Moseley, Eric Sherling, and David Leavy, four current CNN executives, were chosen by Zaslav to lead the network while a replacement is sought.
In the message, Zaslav stated, "We are in good hands, allowing us to take the time we need to run a thoughtful and thorough search for a new leader."
SOURCE – (AP)
Some 'Diablo IV' Players Report Invalid License Error Message After Early Access Launch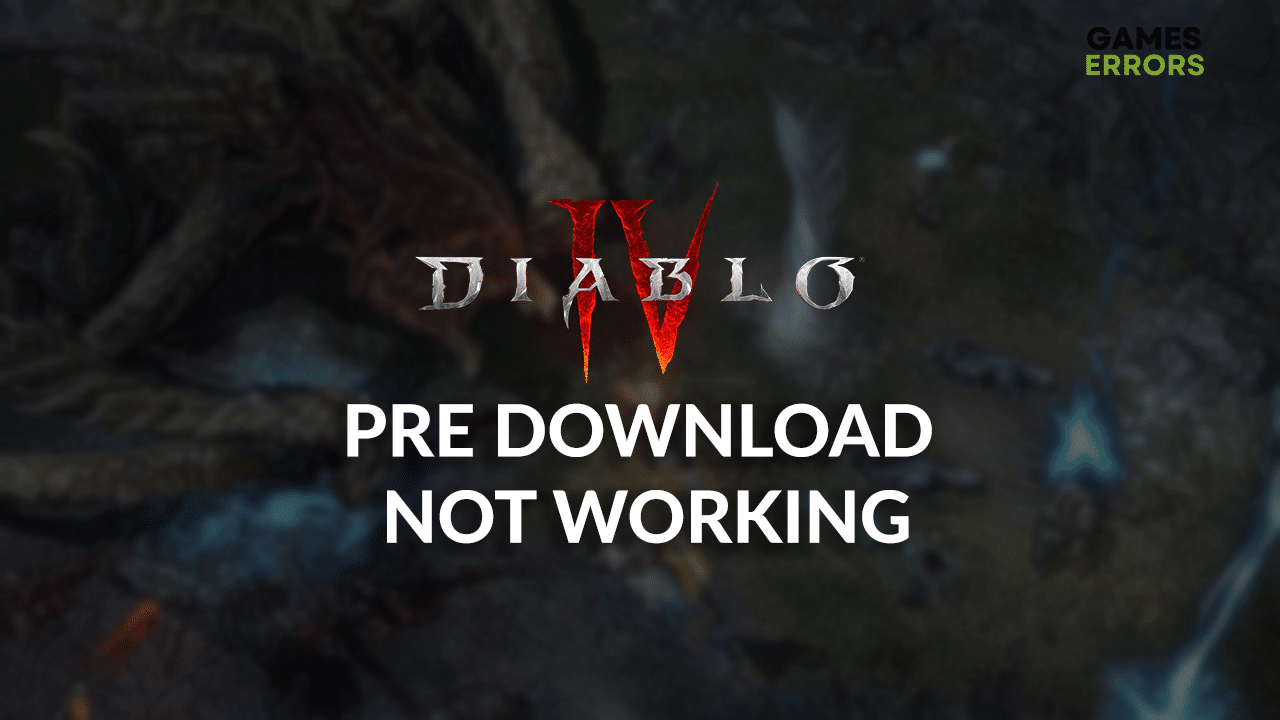 Washington, D.C. The highly anticipated action role-playing video game "Diablo IV" launched its early access on Thursday night. However, there were some delays, particularly for PlayStation players.
While many players who pre-purchased eligible "Diablo IV" editions experienced no problems with the early access launch, some PS5 users reported getting an invalid licensing error message. After initially stating that a server-side balance update had been implemented, Blizzard acknowledged the problem.
A software upgrade known as a hotfix focuses on a single problem and normally does not cause service interruptions.
The most recent game in the Blizzard "Diablo" series, which debuted in 1996, is titled "Diablo IV" and was released in May 2012. This is more than ten years after "Diablo III"'s debut. Although the game's early access began on Thursday, the launch is set for the following week.
Diablo's general manager, Rod Fergusson, referred to "Diablo IV" as "our most brutal vision of Sanctuary," the make-believe setting for the game. He continued, saying that it incorporates "the darkness of the original game" and expands on significant elements from other games in the franchise.
Activision Blizzard, the parent business of Blizzard Entertainment, announced in April that its net sales for the first quarter of 2023 increased to $2.38 billion from $1.77 billion. Activision reported that "Diablo IV" presales were robust, indicating that the game had undergone successful public testing.
What you need to know about "Diablo IV's" upcoming official release and early access launch on Thursday is provided here.

WHEN DOES DIABLO IV COMMENCE?
Depending on your local time zone, "Diablo IV" will be formally published on Tuesday or Wednesday next week. The game will begin in the United States on Tuesday at 7 p.m. ET (4 p.m. PT).
Although "Diablo IV" is set to be on sale next week, early access started a few days earlier, on either Thursday or Friday, depending on where you are. Players who pre-purchased the game's digital deluxe or ultimate edition were expected to have early access.
Additionally, some devices allow players who have previously purchased "Diablo IV" to pre-load the game. According to Blizzard, pre-loading is possible for Windows PC, Xbox, and PlayStation.

DIABLO IV "UNABLE TO FIND LICENCE"?
Although early access appeared to open without incident for the majority of gamers, some PS5 users reported receiving an error message that stated, "unable to find a valid licence for Diablo IV," according to posts on Blizzard's community forums and social media. Players on the PS5 appeared to be the ones most affected by the problem, but some other users said they also received the notice on Xbox and other platforms.
In a forum post late Thursday night, Blizzard recognized the PlayStation customers' complaints. Adam Fletcher, director of global community development, later claimed that "Diablo IV" had received a server-side balance update implemented across all platforms.
How many early access players were affected by the problem is unknown. On Blizzard's forum, some angry customers reported that they were still having access issues as of Friday morning.
The Associated Press requested statements from Blizzard and PlayStation on Friday morning.
WHAT CLASSES DO DIABLO IV CHARACTERS FALL INTO?
"Diablo IV" reportedly takes place decades after the events of "Diablo III: Reaper of Souls." The angel Inarius and the demon Lilith have started a battle and are at odds.
In "Diablo IV," players can choose from one of five classes: Druids, Rogues, Sorceresses, Barbarians, or Necromancers.
At launch, "Diablo IV" will support couch co-op and cross-platform play on Windows PC, Xbox Series X, Xbox One, PlayStation 5, and PlayStation 4, among other platforms.

Financial results for Activation for 2022, Microsoft Deal
In 2022, Activision, the company behind "Call of Duty," "Candy Crush," and "World of Warcraft," recorded net revenues of $7.53 billion, a decrease from the $8.8 billion reported in 2021.
Microsoft revealed plans to buy Activision in January 2022, but the historic transaction is doubtful more than a year later. Last month, the European Union authorized the $69 billion purchase, but British regulators halted it due to concerns about competition. Authorities in the US are also attempting to block the merger.
Regulators worldwide have scrutinized the agreement because of concern that it will give Microsoft and its Xbox platform control of popular s. PlayStation maker rival Sony has led a ferocious opposition.
Activision and Microsoft have appealed to a tribunal about the U.K. ruling. Liam Deane, a gaming industry analyst at digital research and consultancy firm Omdia, previously told The Associated Press that if the appeal is unsuccessful, Microsoft would be compelled to either cancel the arrangement or carve out the U.K. as a distinct market, which appeared to be an impractical choice.
SOURCE – (AP)