Elon Musk Chastises Apple for 30% App Store Fees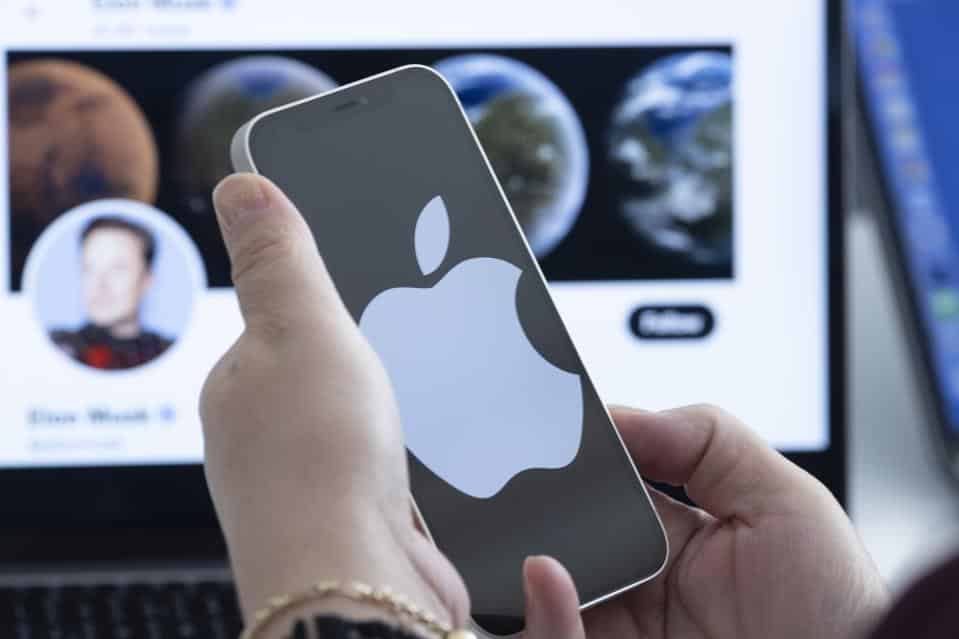 Elon Musk slammed Apple in a series of tweets o Twitter on Monday over its 30% App Store fees, providing Spotify and Epic Games with a powerful ally in their battle against the tech giant.
Elon Musk chastised Apple for charging software developers a fee for in-app purchases and posted a meme implying he was willing to "go to war" rather than pay the levy.
Musk also claimed that Apple had threatened to remove Twitter from its app store, though he did not elaborate.
Spotify has filed antitrust complaints against Apple in Europe, and Epic Games planned to sue Apple in the United States in 2020.
Musk, who purchased Twitter last month, has announced plans to charge users $8 per month to become verified on the social media platform to increase profitability and avoid bankruptcy. A 30% reduction would be a significant blow to those plans.
After Spotify filed an antitrust case against Apple in 2019, the European Commission has been investigating whether Apple's rules for app developers violate its rules.
If found guilty of violating EU antitrust rules, Apple faces a fine of up to 10% of its global revenue.
Apple is "playing a dangerous game," according to Luke Suddards, an analyst at investment insights firm Finimize, by threatening to remove Twitter from its App Store.
"If Twitter is suspended, another lawsuit could be filed. Elon Musk used the courts effectively during his Twitter acquisition, and it would not be surprising if he used the same strategy now."
Apple vs. Epic Games
Epic Games asked a three-judge U.S. federal appeals panel earlier this month to overturn portions of a lower court antitrust ruling that favored Apple and its App Store payment business.
Apple previously stated that the commissions it receives help it fund app reviews to ensure consumers are not exposed to fraudulent, pornographic, or privacy-invading apps.
"Apple continues to disadvantage competitors, with significant consequences for consumers, app developers, and, most recently, authors and publishers. Nothing will change unless policymakers take action. "Last month, Spotify CEO Daniel Ek posted on Twitter.
Musk, who was in the process of purchasing Twitter at the time, responded to Ek's post with "concerning."
However, some analysts are concerned that going to war with Apple will drive more users away from Twitter.
"While Musk seeks to rekindle the ongoing feud between Apple and developers, all of this negativity will drive Twitter users away," said Paolo Pescatore, an analyst with PP Foresight.
"People are not going to abandon their iPhones… They are used to signing up for various social services but only use one phone at a time, "He stated.

Apple threat to yank Twitter from App Store
In a series of tweets on Monday, Elon Musk accused Apple of threatening to block Twitter Inc from its app store without explaining why. He also claimed that the iPhone maker had stopped advertising on social media.
The billionaire CEO of Twitter and Tesla claimed that Apple was putting pressure on Twitter over content moderation requirements.
Apple has not confirmed the action, but it would not be unusual given that the company has routinely enforced its rules and previously removed apps such as Gab and Parler.
Apple restored Parler, popular among US conservatives, in 2021 after the app updated its content and moderation practices, the companies said at the time.
"Apple has largely discontinued advertising on Twitter. Do Americans despise free speech? "Musk, who purchased Twitter for $44 billion last month, stated in a tweet.
In a subsequent tweet, he tagged Apple CEO Tim Cook's Twitter account, asking, "what's going on here?"
Apple did not respond immediately to requests for comment.
"It wasn't clear to me how far up the Apple food chain that idea went internally," Randal Picker, a law professor at the University of Chicago, said.

Apple was the top advertiser on Twitter.
According to ad measurement firm Pathmatics, the world's most valuable company spent an estimated $131,600 on Twitter ads between Nov. 10 and Nov. 16, down from $220,800 between Oct. 16 and Oct. 22, the week before Musk closed the Twitter deal.
According to an internal Twitter document, Apple was the top advertiser on Twitter in the first quarter of 2022, spending $48 million and accounting for more than 4% of total revenue for the period.
Twitter did not immediately respond to a request for comment on the report from Reuters.
The up to 30% fee Apple charges software developers for in-app purchases was among Musk's list of grievances, with Musk posting a meme suggesting he was willing to "go to war" with Apple rather than pay the commission.
The fee has drawn criticism and lawsuits from companies such as Epic Games, the creators of 'Fortnite,' as well as the attention of regulators worldwide.
The commission may consider Musk's efforts to increase subscription revenue at Twitter, partly to compensate for the exodus of advertisers due to content moderation concerns.
Since the acquisition, companies ranging from General Mills Inc (GIS.N) to luxury automaker Audi of America have stopped or paused advertising on Twitter, and Musk stated earlier this month that the company had seen a "massive" drop in revenue.
Ad sales generate roughly 90% of Twitter's revenue.
The self-described free speech absolutist, whose company has reinstated several Twitter accounts, including that of former US President Donald Trump, in recent days, has blamed activist groups for putting pressure on advertisers.
According to Ben Bajarin, the head of consumer technologies at research firm Creative Strategies, Musk may be reading too much into a routine process Apple uses for app review.
"App review from Apple is not perfect by any means, and it is a consistently frustrating process for developers," he said. "However, from what I hear, it is a two-way conversation."
Some 'Diablo IV' Players Report Invalid License Error Message After Early Access Launch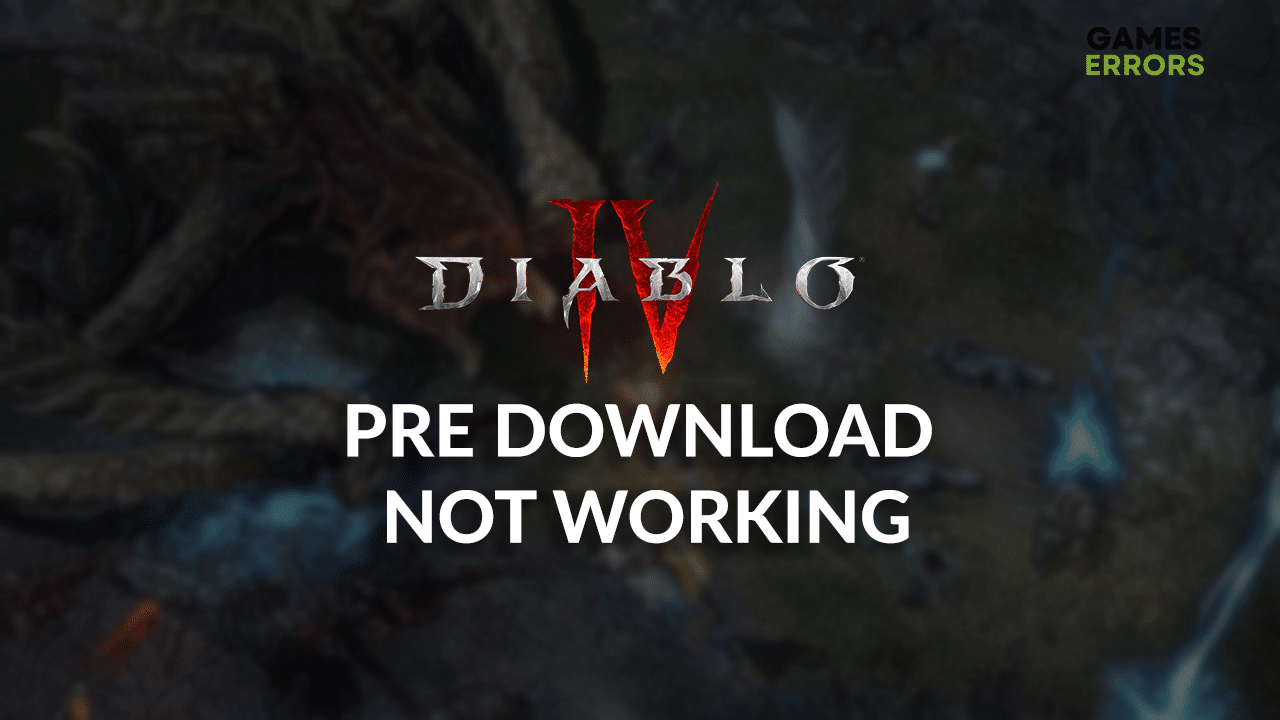 Washington, D.C. The highly anticipated action role-playing video game "Diablo IV" launched its early access on Thursday night. However, there were some delays, particularly for PlayStation players.
While many players who pre-purchased eligible "Diablo IV" editions experienced no problems with the early access launch, some PS5 users reported getting an invalid licensing error message. After initially stating that a server-side balance update had been implemented, Blizzard acknowledged the problem.
A software upgrade known as a hotfix focuses on a single problem and normally does not cause service interruptions.
The most recent game in the Blizzard "Diablo" series, which debuted in 1996, is titled "Diablo IV" and was released in May 2012. This is more than ten years after "Diablo III"'s debut. Although the game's early access began on Thursday, the launch is set for the following week.
Diablo's general manager, Rod Fergusson, referred to "Diablo IV" as "our most brutal vision of Sanctuary," the make-believe setting for the game. He continued, saying that it incorporates "the darkness of the original game" and expands on significant elements from other games in the franchise.
Activision Blizzard, the parent business of Blizzard Entertainment, announced in April that its net sales for the first quarter of 2023 increased to $2.38 billion from $1.77 billion. Activision reported that "Diablo IV" presales were robust, indicating that the game had undergone successful public testing.
What you need to know about "Diablo IV's" upcoming official release and early access launch on Thursday is provided here.

WHEN DOES DIABLO IV COMMENCE?
Depending on your local time zone, "Diablo IV" will be formally published on Tuesday or Wednesday next week. The game will begin in the United States on Tuesday at 7 p.m. ET (4 p.m. PT).
Although "Diablo IV" is set to be on sale next week, early access started a few days earlier, on either Thursday or Friday, depending on where you are. Players who pre-purchased the game's digital deluxe or ultimate edition were expected to have early access.
Additionally, some devices allow players who have previously purchased "Diablo IV" to pre-load the game. According to Blizzard, pre-loading is possible for Windows PC, Xbox, and PlayStation.

DIABLO IV "UNABLE TO FIND LICENCE"?
Although early access appeared to open without incident for the majority of gamers, some PS5 users reported receiving an error message that stated, "unable to find a valid licence for Diablo IV," according to posts on Blizzard's community forums and social media. Players on the PS5 appeared to be the ones most affected by the problem, but some other users said they also received the notice on Xbox and other platforms.
In a forum post late Thursday night, Blizzard recognized the PlayStation customers' complaints. Adam Fletcher, director of global community development, later claimed that "Diablo IV" had received a server-side balance update implemented across all platforms.
How many early access players were affected by the problem is unknown. On Blizzard's forum, some angry customers reported that they were still having access issues as of Friday morning.
The Associated Press requested statements from Blizzard and PlayStation on Friday morning.
WHAT CLASSES DO DIABLO IV CHARACTERS FALL INTO?
"Diablo IV" reportedly takes place decades after the events of "Diablo III: Reaper of Souls." The angel Inarius and the demon Lilith have started a battle and are at odds.
In "Diablo IV," players can choose from one of five classes: Druids, Rogues, Sorceresses, Barbarians, or Necromancers.
At launch, "Diablo IV" will support couch co-op and cross-platform play on Windows PC, Xbox Series X, Xbox One, PlayStation 5, and PlayStation 4, among other platforms.

Financial results for Activation for 2022, Microsoft Deal
In 2022, Activision, the company behind "Call of Duty," "Candy Crush," and "World of Warcraft," recorded net revenues of $7.53 billion, a decrease from the $8.8 billion reported in 2021.
Microsoft revealed plans to buy Activision in January 2022, but the historic transaction is doubtful more than a year later. Last month, the European Union authorized the $69 billion purchase, but British regulators halted it due to concerns about competition. Authorities in the US are also attempting to block the merger.
Regulators worldwide have scrutinized the agreement because of concern that it will give Microsoft and its Xbox platform control of popular s. PlayStation maker rival Sony has led a ferocious opposition.
Activision and Microsoft have appealed to a tribunal about the U.K. ruling. Liam Deane, a gaming industry analyst at digital research and consultancy firm Omdia, previously told The Associated Press that if the appeal is unsuccessful, Microsoft would be compelled to either cancel the arrangement or carve out the U.K. as a distinct market, which appeared to be an impractical choice.
SOURCE – (AP)
Amazon To Pay $31 Million In Privacy Violation Penalties For Alexa Voice Assistant And Ring Camera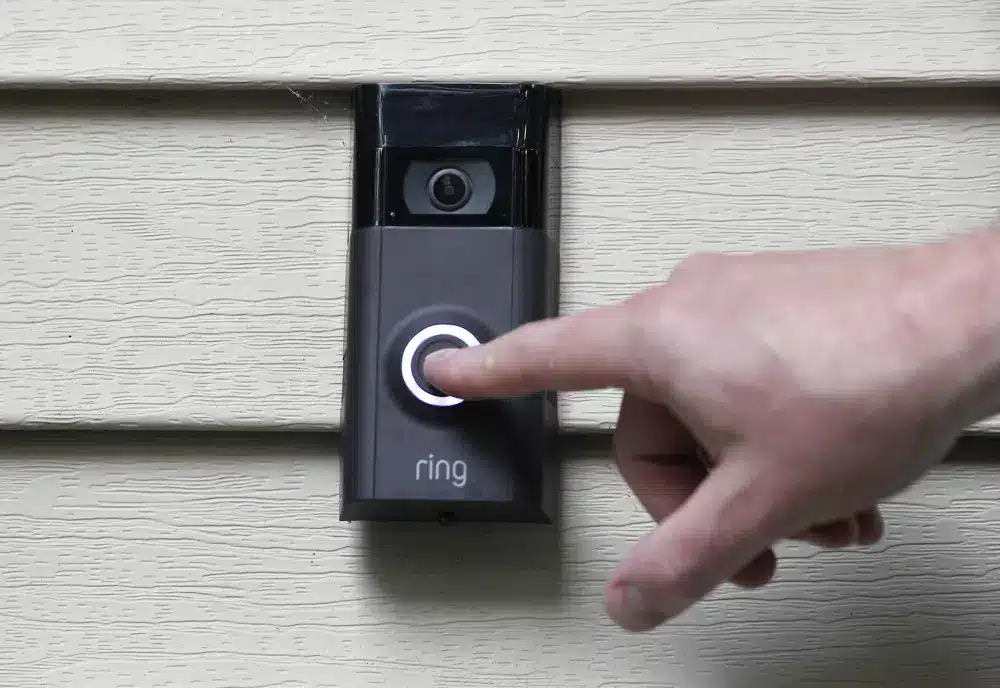 Washington, D.C. Amazon has agreed to settle charges from the Federal Trade Commission that it violated a statute protecting children's privacy and misled parents by retaining for years the voice and location data of children recorded by its well-known Alexa voice assistant by paying a $25 million civil penalty.
In a separate agreement, the business acknowledged that its doorbell camera Ring may have violated customers' privacy and agreed to pay them $5.8 million in refunds.
The Alexa-related action requires Amazon to revise its data deletion procedures and implement tougher, more lucid privacy controls. Additionally, it requires the tech giant to remove certain information gathered by its web-connected personal assistant, which users use to do everything from playing games and queueing up music to checking the weather.
Samuel Levine, the FCT's director of consumer protection, said in a statement that Amazon's history of misleading parents, retaining children's recordings indefinitely, and disobeying deletion orders infringed on COPPA (the Child Online Privacy Protection Act) and compromised privacy for money. The 1998 law was created to protect kids from the dangers of the internet.
According to a statement by FTC Commissioner Alvaro Bedoya, "when parents asked Amazon to delete their kids' Alexa voice data, the company did not delete all of it."
The organization mandated that specific voice and geolocation data, as well as dormant child accounts, be deleted by the corporation.

Amazon has agreed to settle charges from the Federal Trade Commission that it violated a statute protecting children's privacy.
According to Bedoya, Amazon stored the children's data to improve the voice recognition algorithm that powers Alexa, the artificial intelligence that runs Echo and other smart speakers. According to him, the FTC case sends a message to other tech firms that are "sprinting to do the same" in the face of intense competition when creating AI datasets.
The father of two young children, Bedoya, stated on Twitter that "nothing is more visceral to a parent than the sound of their child's voice."
More than half a billion Alexa-enabled gadgets have been sold internationally, according to Amazon, which also said that usage of the service rose 35% in 2016.
According to the FTC, in the Ring case, Amazon's subsidiary for home security cameras gave employees and contractors access to customers' private recordings and used insufficient security procedures that enabled hackers to take over certain accounts.
Many of the FTC's claims of violations against California-based Ring's operations date before Amazon's 2018 acquisition of the company. The ring is compelled by the FTC's decision to pay $5.8 million, which will be used for consumer refunds.

Amazon denied breaking the law and disagreed with the FTC's allegations on Alexa and Ring. Nevertheless, it stated that the agreements "put these matters behind us."
The Seattle-based business claimed that its "devices and services are built to protect customers' privacy and to give customers control over their experience."
The proposed order forbids Amazon from using deleted voice and geolocation data to develop or enhance any data products, in addition to the penalty in the Alexa case. Amazon must also develop a privacy program for using geolocation data by the court's judgment.
Federal judges must approve the proposed orders.
The FTC commissioners unanimously made the decision to charge Amazon in both cases.
SOURCE – (AP)
Regulators Take Aim At AI To Protect Consumers And Workers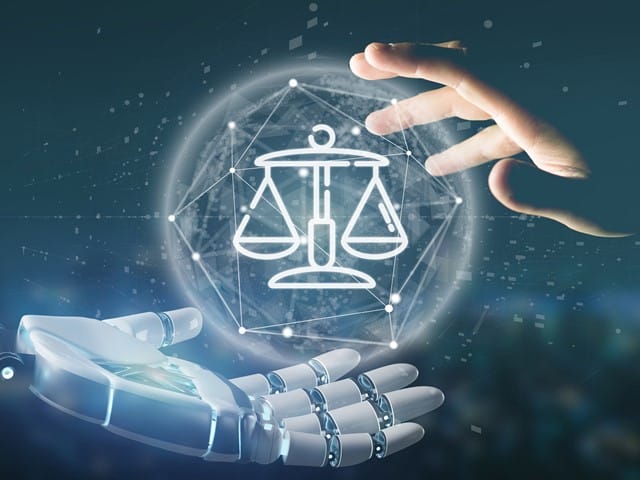 NEW YORK — The nation's finance authority has pledged to ensure that businesses comply with the Regulators law when utilizing artificial intelligence in light of rising concerns over increasingly capable AI systems like ChatGPT.
Automated systems and algorithms already heavily influence credit scores, loan conditions, bank account fees, and other monetary factors. Human resources, real estate, and working conditions are all impacted by AI.
According to Electronic Privacy Information Centre Senior Counsel Ben Winters Regulators, the federal agencies' joint statement on enforcement released last month was a good starting step.
However, "there's this narrative that AI is entirely unregulated, which is not really true," he argued. "What they're arguing is, 'Just because you utilise AI to make a judgement, it doesn't mean you're exempt from responsibility for the repercussions of that decision. This is how we feel about it. "We are watching.
The Consumer Financial Protection Bureau has issued fines to financial institutions in the past year for using new technology and flawed algorithms, leading to improper foreclosures, repossessions, and lost payments of homes, cars, and government benefits payments.

These enforcement proceedings are used as instances of how there will be no "AI exemptions" to consumer protection, according to regulators.
Director of the Consumer Financial Protection Bureau Rohit Chopra stated that the organization is "continuing to identify potentially illegal activity" and has "already started some work to continue to muscle up internally when it comes to bringing on board data scientists, technologists, and others to make sure we can confront these challenges."
The Consumer Financial Protection Bureau (CFPB) joins the Federal Trade Commission, the Equal Employment Opportunity Commission, the Department of Justice, and others in claiming they are allocating resources and personnel to target emerging technologies and expose their potentially detrimental effects on consumers.
Chopra emphasized the importance of organizations understanding the decision-making process of their AI systems before implementing them. "In other cases, we are looking at how the use of all this data complies with our fair lending laws and Regulators."
Financial institutions are required to report reasons for negative credit decisions by law, per the Fair Credit Regulators Act and the Equal Credit Opportunity Act, for instance. Decisions about housing and work are also subject to these rules. Regulators have warned against using AI systems whose decision-making processes are too complex to explain.
Chopra speculated, "I think there was a sense that, 'Oh, let's just give it to the robots and there will be no more discrimination,'" I think what we've learned is that that's not the case. The data itself may contain inherent biases.

Regulators have warned against using AI systems whose decision-making processes are too complex to explain.
Chair of the Equal Employment Opportunity Commission (EEOC) Charlotte Burrows has pledged enforcement action against artificial intelligence (AI) Regulators recruiting technology that discriminates against people with disabilities and so-called "bossware" that illegally monitors employees.
Burrows also discussed the potential for algorithms to dictate illegal working conditions and hours to people.
She then added, "You need a break if you have a disability or perhaps you're pregnant." The algorithm only sometimes accounts for that kind of modification. Those are the sorts of things we're taking a careful look at… The underlying message here is that laws still apply, and we have resources to enforce them; I don't want anyone to misunderstand that just because technology is changing.
At a conference earlier this month, OpenAI's top lawyer advocated for an industry-led approach to regulation.
OpenAI's general counsel, Jason Kwon, recently spoke at a technology summit in Washington, DC, held by software industry group BSA. Industry standards and a consensus on them would be a good place to start. More debate is warranted about whether these should be mandated and how often they should be revised.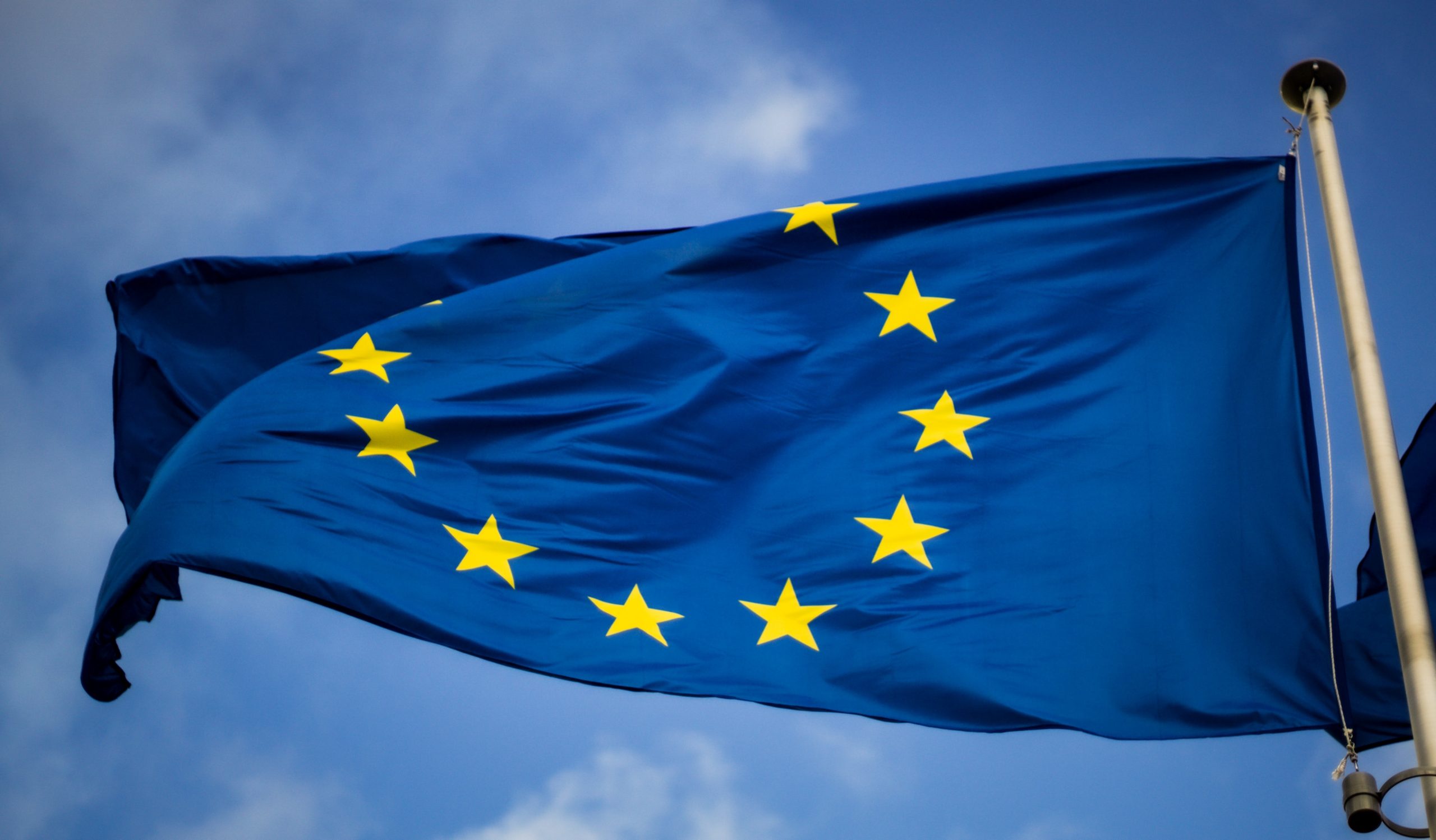 At a conference earlier this month, OpenAI's top lawyer advocated for an industry-led approach to regulation.
The CEO of OpenAI, the company responsible for creating ChatGPT, Sam Altman, recently stated that government action "will be critical to mitigate the risks of increasingly powerful" AI systems and advocated for establishing a U.S. or global body to license and regulate the technology.
Altman and other tech CEOs were invited to the White House this month to confront tough questions about the consequences of these tools, even though there is no indication that Congress would draught sweeping new AI legislation like European politicians are doing.
As they have in the past with new consumer financial products and technologies, the agencies could do more to study and publish information on the relevant AI markets, how the industry is working, who the biggest players are, and how the information collected is being used, according to Winters of the Electronic Privacy Information Centre.
He said that "Buy Now, Pay Later" businesses had been dealt with effectively by the Consumer Financial Protection Bureau. "The AI ecosystem has a great deal of undiscovered territory. Putting that knowledge out there would help.
SOURCE – (AP)