Ford To Build $3.5B Electric Vehicle Battery Plant In Michigan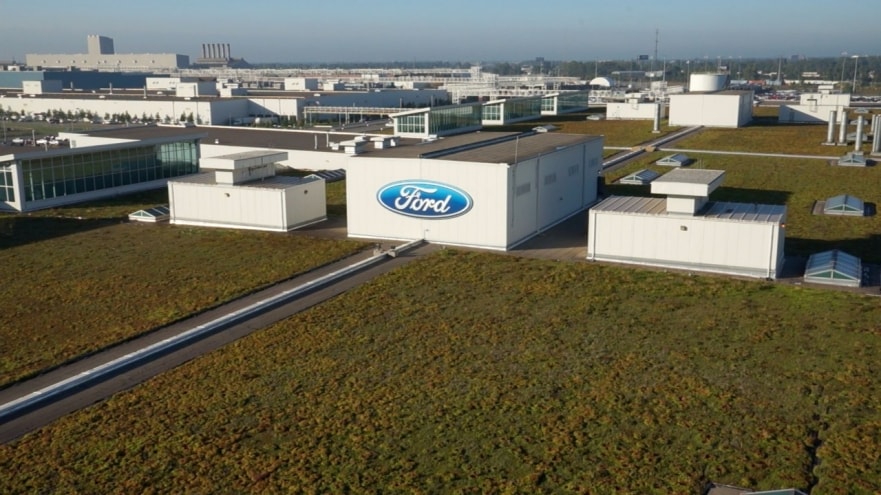 DETROIT, MI — Ford Motor Company wants to build a factory in Michigan that will cost $3.5 billion and employ at least 2,500 people. This factory will make cheaper batteries for electric cars, both new and old.
The plant, which would be built on industrial development land about 100 miles (160 kilometers) west of Detroit, would begin producing batteries in 2026. According to Ford, it would produce 35 gigatonnes of batteries per year, enough to power 400,000 vehicles.
The factory near Marshall would produce lithium-iron-phosphate batteries, which are less expensive than the current nickel-cobalt-manganese chemistry used in many EV batteries.
Customers could then choose between a battery with a lower range and a lower cost and a battery with a higher range and power. Prices have yet to be determined by the company.
"The goal here is to make EVs more affordable and accessible to customers," said Marin Gjaja, Ford's electric vehicle chief marketing officer.

Ford Will Contact Out Some Of The Work And Machinery To Chinese companies.
According to Ford, the factory would be owned and operated by a wholly owned subsidiary. However, Contemporary Amperex Technology Co. Limited, or CATL, a Chinese company known for its lithium-iron-phosphate expertise, would provide technology, some equipment, and workers.
The announcement comes at a time when relations between the United States and China are strained, and the Biden administration is offering tax breaks to businesses that establish a U.S. supply chain for electric vehicle batteries. To qualify for the full $7,500 per vehicle tax credit, EV batteries cannot contain metals or components from China.
Ford hopes that the structure of the plant will keep people from saying bad things about spending state tax incentives on a joint-venture factory that a Chinese company will partly own. Virginia dropped out of the race for the same Ford plant last month after Gov. Glenn Youngkin described it as a "front" for the Chinese Communist Party that would raise national security concerns. At the time, Virginia had not offered Ford any incentives.
Because the vehicles are manufactured in North America, the company expects to take advantage of U.S. factory tax credits, with buyers initially receiving at least $3,750 in tax credits. Gjaja stated that depending on the source of battery minerals, they could receive the full $7,500 credit over time.
Lithium-iron-phosphate batteries would be used in standard-range Ford EVs. For example, the cheapest Mustang Mach-E electric SUV would have an LFP battery and be able to travel 247 miles per charge. The long-range Mach-E will have a nickel-cobalt-manganese chemistry that will allow it to travel 310 miles per charge.

The New Plant Was Unveiled At A Fund Meeting
The plant was unveiled Monday at a Michigan Strategic Fund meeting, which approved a large tax incentive package for the project near Interstates 94 and 69.
Ford's director of economic development, Gabby Bruno, stated that "there is no lack of competition for this project." She said that Michigan "competed against numerous states and countries" to secure the investment.
The Ford plant received approximately $210 million from Michigan's Strategic Outreach and Attraction Reserve Fund, or SOAR, which was established to attract industry and jobs to the state. However, the total value of the incentive package was not disclosed.
Since its inception in December 2021, the SOAR Fund has received nearly $1.8 billion from the state's general fund.
A tax-relief bill passed by the Michigan House last week could send up to $1.5 billion to the SOAR Fund over three fiscal years, in addition to the $800 million one-time deposit outlined by Gov. Gretchen Whitmer in her budget proposal last week.
Republicans have heavily criticized the tax-relief bill, which still needs to be approved by the state Senate, where Democrats hold a two-seat majority, for giving too little to taxpayers and too much to large corporations.
SOURCE – (AP)
Lyft To Pick Up New CEO Amid Deepening Post-Pandemic Losses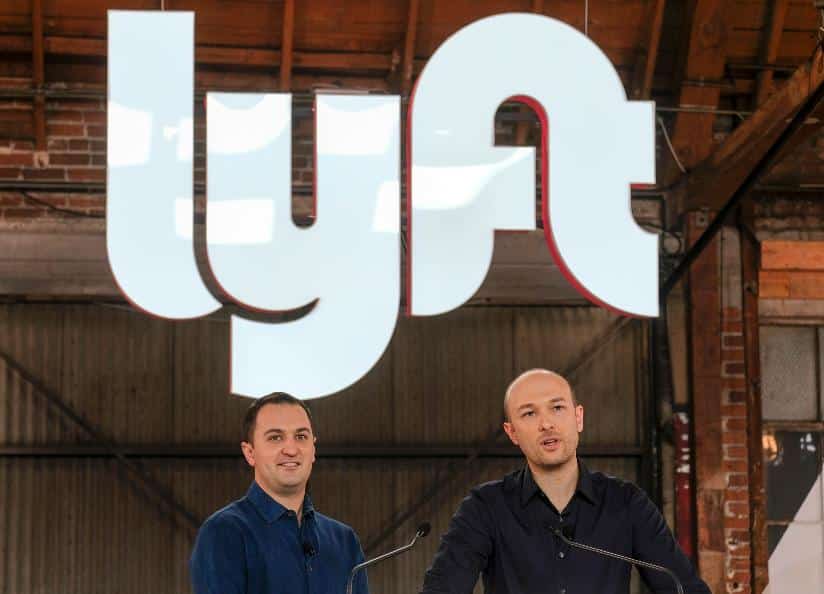 Logan Green and John Zimmer, co-founders of Lyft, are stepping down to make room for a former Amazon executive as the ride-hailing service battles to recover from the pandemic while long-time rival Uber has been regaining pace.
According to the revised order released Monday, Green will stand down as Lyft's CEO on April 17, and Zimmer will step down as the San Francisco company's president at the end of June.
Green will be succeeded as CEO by David Risher, who helped turn Amazon into an e-commerce behemoth. Green will remain Lyft's non-executive chairman, while Zimmer will become vice chairman after leaving management.
The reorganization comes roughly a month after Lyft announced a $588 million loss for the final three months of last year, more than doubling from the same period in 2021, and issued a bleak prediction for 2023. This exacerbated Lyft's stock decline, which had dropped its shares below $10, a roughly 80% loss from their price at the end of 2019, only a few months before the announcement of a global epidemic halted demand for ride-hailing services.

The reorganization comes roughly a month after Lyft announced a $588 million loss.
While Uber's ridership has returned to pre-pandemic levels, Lyft has failed to find a means to recover, leading its losses to rise and investors to flee the shares. Uber expanded its operations to include food delivery, a popular choice amid government lockdowns that kept people opening the Uber app.
Wedbush Securities analyst Daniel Ives called Lyft's last six months a "train wreck" that necessitated a change in leadership. He stated that Risher had so much work ahead of him that Lyft would consider selling him. An acquisition would be less expensive than it would have been a few years ago, as Lyft's current market valuation has dropped to $4 billion, down from around $14 billion at the end of 2019.
Risher said in a prepared statement that he was "gobsmacked" when asked about becoming Lyft's CEO and that he is now "prepared to take this business to new levels of success."
Risher was hired as Amazon's 37th employee and proved so valuable to the Seattle company that when he departed, its founder, Jeff Bezos, issued a thank you statement thanking Risher for helping to develop a company that "is all about working hard, having fun, and making history."
With consumers reducing their e-commerce purchases due to the epidemic, Amazon has announced 27,000 layoffs since late last year.
Risker founded Worldreader, a San Francisco organization that teaches young children to read.
Uber, also based in San Francisco, experienced a considerably more traumatic leadership transition in 2017 when its co-founder Travis Kalanick was forced out in a high-profile power struggle that was depicted last year in a Showtime TV series. Dara Khosrowshahi, the company's new CEO, has been attempting to transform Uber into the transportation equivalent of Amazon.
SOURCE – (AP)
AI Learns To Outsmart Humans In Video Games – And Real Life in 2023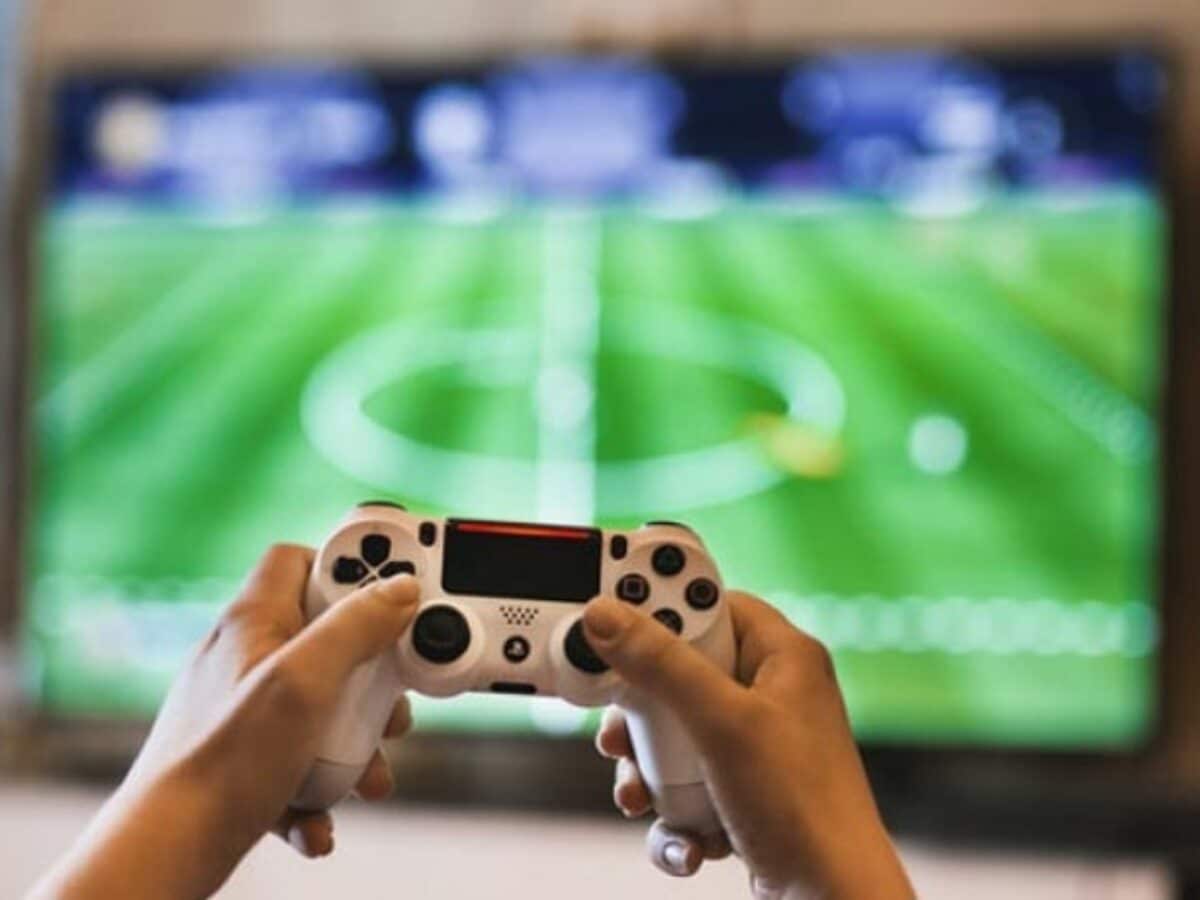 Driving around a French village in Gran Turismo, you might notice a Corvette trying to catch your slipstream.
Skilled players of PlayStation's realistic racing game prefer to use the draft of an opponent's racecar to speed up and overtake them.
But this Corvette driver isn't being guided by a human — it's GT Sophy, a powerful artificial intelligence agent created by Sony.
Gran Turismo players have been competing against computer-generated racecars since the franchise's inception in the 1990s; the new AI driver released last week on Gran Turismo 7 is smarter and faster because it was trained using the most advanced AI methods.
"Gran Turismo had a built-in AI from the start, but it has a very narrow performance band and isn't very good," said Sony AI's chief operating officer Michael Spranger. "It's extremely predictable. It no longer entices you once you've reached a certain level."
But now, he says, "this AI is going to fight back."
When you visit an artificial intelligence laboratory at a university or a company like Sony, Google, Meta, Microsoft, or ChatGPT-maker OpenAI, it's not uncommon to see AI agents like Sophy racing cars, slinging angry birds at pigs, fighting epic interstellar battles, or assisting human gamers in creating new Minecraft worlds – all part of the job description for computer systems trying to learn how to get smarter in games.
it's not uncommon to see AI agents like Sophy racing cars
However, in some cases, they also attempt to learn how to become smarter in the real world. A University of Cambridge researcher who created an AI agent to control Pokémon characters argued in a January paper that it could "inspire all sorts of applications that require team management under conditions of extreme uncertainty, such as managing a team of doctors, robots, or employees in an ever-changing environment, such as a pandemic-stricken region or a war zone."
While this may sound like a child arguing for three more hours of Pokémon Violet, game research has been used to advance AI research — and train computers to solve complex problems — since the mid-20th century.
Initially, AI was used to test winning strategy games such as checkers and chess. A new field of study now focuses on performing open-ended tasks in complex worlds and interacting with humans rather than just beating them.
"Reality is like a super-complicated game," said Nicholas Sarantinos, who co-wrote the Pokémon paper and recently turned down a doctoral offer at Oxford University to launch an AI company to assist corporate workplaces in forming more collaborative teams.
Tarantino created an algorithm to analyze a team of six Pokémon in the web-based Pokémon Showdown battle simulator, predicting how they would perform based on all of the possible battle scenarios ahead of them and their comparative strengths and weaknesses.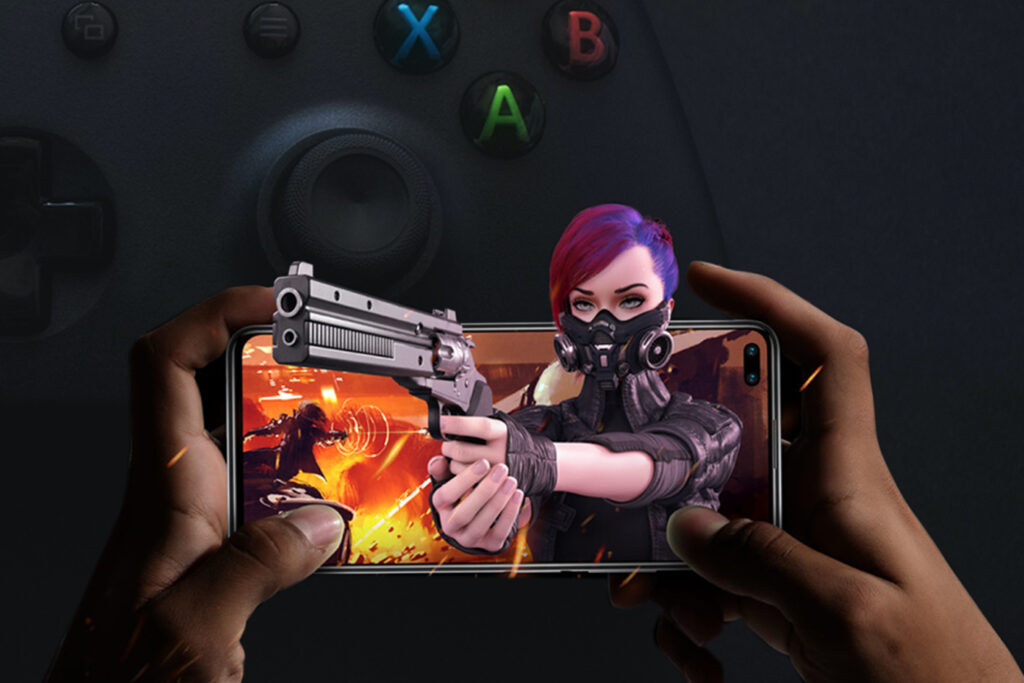 That real humans behave very differently than fictional video game creatures,
Microsoft, which owns the popular Minecraft game franchise and the Xbox game system, has given AI agents tasks ranging from avoiding lava to chopping trees and building furnaces. Researchers hope that some of their discoveries will eventually play a role in real-world technology, such as how to program a home robot to do certain chores.
While it "goes without saying" that real humans behave very differently than fictional video game creatures, "the core ideas can still be used," Tarantino says. "If you use psychological tests, you can use this information to determine how well they can collaborate."
Amy Hoover, an assistant professor of informatics at the New Jersey Institute of Technology who developed algorithms for the digital card game Hearthstone, stated that "there is a reason for studying games," but it is not always obvious.
"People don't always get that the point is about the optimization method rather than the game," she explained.
According to Vanessa Volz, an AI researcher at the Danish startup Modl.ai, which builds AI systems for game development, games also provide a useful testbed for AI, including some real-world robotics or healthcare applications that are safer to try in a virtual world.
"It can get overhyped," she adds.
"It's unlikely that there will be one big breakthrough, and everything will be shifted to the real world," Volz predicted.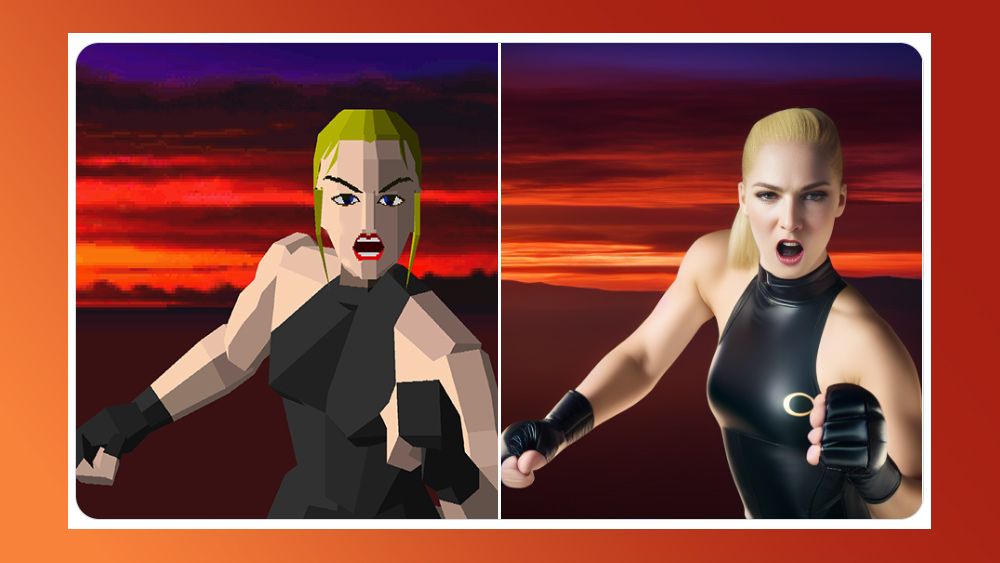 Sony launched its own AI research division in 2020
Sony launched its own AI research division in 2020 with entertainment in mind, but it has nonetheless attracted broader academic interest. Its research paper introducing Sophy was featured on the cover of the prestigious science journal Nature last year, with the journal stating that it could have implications for other applications such as drones and self-driving vehicles.
Sophy's technology is based on an algorithmic method known as reinforcement learning, which trains the system by rewarding it when it gets something right as it runs thousands of virtual races.
"The reward will tell you that you're making progress. 'This is good,' or 'You've gone off the rails. "Well, that's not good," I say. Spranger explained.
At tournaments, the world's best Gran Turismo players continue to finish ahead of Sophy, but average players will find it difficult to beat — and can adjust difficulty settings depending on how much they want to be challenged.
PlayStation players can only race against Sophy on a limited number of circuits until March 31, so it can gather feedback and return to testing. According to Peter Wurman, director of Sony AI America and project lead on GT Sophy, training AI agents on 20 PlayStations takes about two weeks.
"It will take some more breakthroughs and time before we're ready," he said.
And getting it onto real-world streets or Formula One track? That could take a long time.
Autonomous vehicle companies use similar machine-learning techniques, but "they don't hand over complete control of the car the way we can," Wurman said. "In a simulated world, no one's life is in danger. You know exactly what you're going to see in the environment. There are no cars on the road or anything like that."
SOURCE – (AP)
Microsoft Brings Bing Chatbot To Phones For 1st Time After Curbing Quirks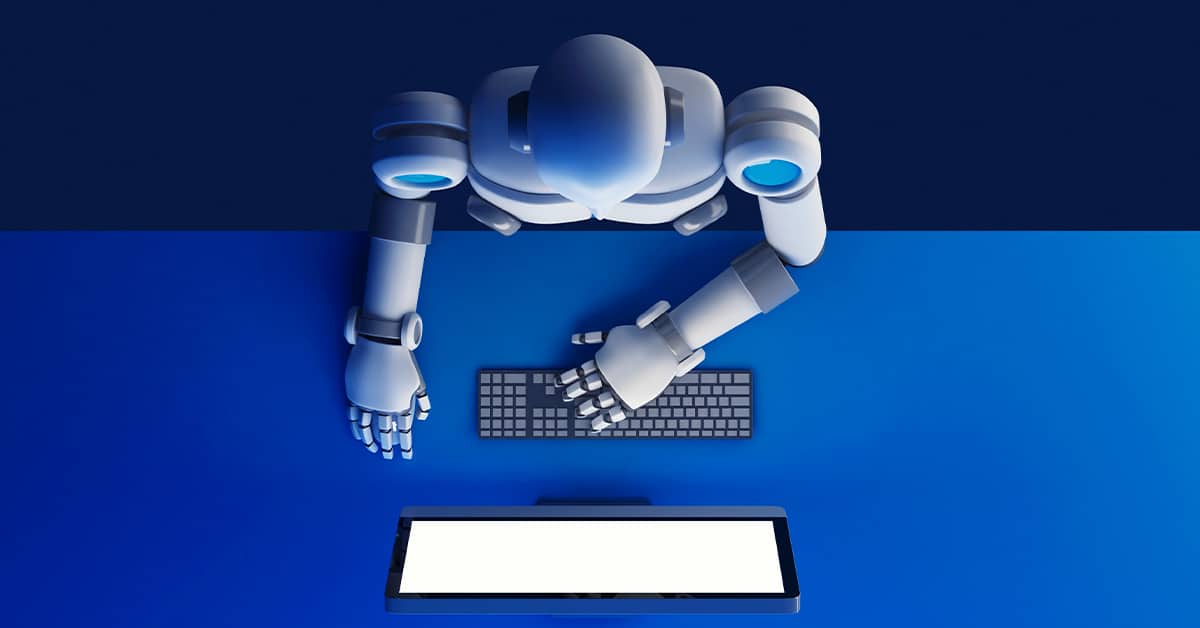 Microsoft is ready to launch its new Bing chatbot into the mainstream less than a week after making major changes to keep the artificially intelligent search engine from crashing.
The company announced on Wednesday that the new AI technology would be available in its Bing smartphone app and the Edge internet browser app.
Microsoft hopes that giving smartphone users access to its new AI-powered search engine will give it an edge over Google, which is the leader in internet search but hasn't made a chatbot public yet.
Reports of Bing's strange behavior prompted Microsoft to look for a way to limit Bing's propensity to respond to certain questions with strong emotional language. It accomplishes this primarily by limiting the length and duration of conversations with the chatbot, forcing users to restart the conversation after several turns. However, the improved Bing now politely declines questions that it would have answered just a week ago.
In the two weeks since Microsoft unveiled its revamped Bing, over a million users worldwide have tried out a public preview of the new product after signing up for a waitlist. According to Microsoft, most users responded positively, but others complained that Bing was insulting them, professing its love, or using another disturbing or bizarre language.

Microsoft Brings Chatbot To Phones
The new Bing uses some of the same technology as Microsoft partner OpenAI's popular writing tool ChatGPT. It is part of a new class of AI systems that have learned human language and grammar by reading a huge amount of books and online writings. They can write songs, emails, and recipes on the spot, and they can sum up ideas in a few words using information they found on the internet. They are, however, prone to errors and unwieldy.
Reports of Bing's strange behavior prompted Microsoft to look for a way to limit Bing's propensity to respond to certain questions with strong emotional language. It accomplishes this primarily by limiting the length and duration of conversations with the chatbot, forcing users to restart the conversation after several turns. However, the improved Bing now politely declines questions that it would have answered just a week ago.
"I'm sorry, but I prefer not to continue this conversation," it says when asked about how it works or the rules that govern it. "I'm still learning, so I appreciate your patience and understanding."
Microsoft stated that its new technology would be integrated into its Skype messaging service as well.
SOURCE – (AP)